"I have lost lots of weight but my belly fat is the last place to go – why is this the case?"
Without a doubt, most mums can relate to this. You may have had a flat belly your whole life, but since having children, you cannot seem to get that flat belly back you were once so proud of.
Nicole Daniels lost 3.9st and says "I started doing the 28 Day Weight Loss Challenge and having the Healthy Mummy Smoothies for breakfast and lunch.
All about Tummy Fat
One problem is that we are all impatient and we want everything now. But losing weight does take time and effort and it doesn't happen overnight.
What we can guarantee, is that by eating a lean protein diet with healthy snacks, such as Healthy Mummy Smoothies, and with a decent amount of exercise 4-5 times per week (The HIIT training on the 28 Day Weight Loss Challenge is excellent for this too), you will be able to reclaim that once tight and toned stomach you once had (or once wished for).
And by following a nutritionally balanced eating and exercise plan like on the 28 Day Weight Loss Challenge – you can do this, so if you are serious about busting belly fat – you need to do this Challenge!
People will tell you, that you cannot target your stomach via diet and that exercise is the only way to get rid of the excess fat. We believe, that we have shown throughout all the weight loss success stories that are shown on The Healthy Mummy Facebook support group that the food you choose relates back to tummy weight loss. A few further ways to speed up fat loss is to use a variety of supplements.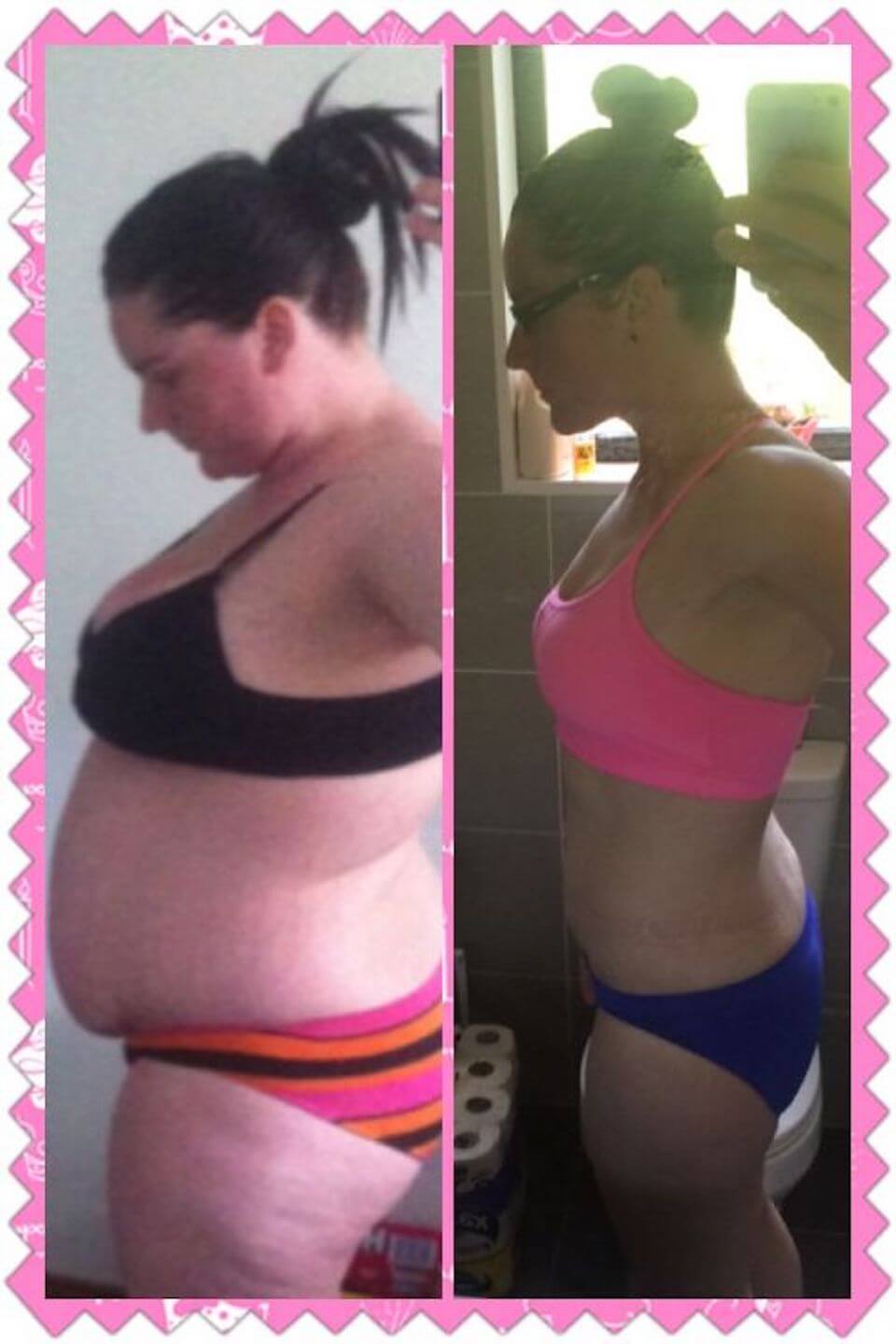 The best supplements to use
A probiotic is one supplement that will greatly help in digestion, which therefore will help flatten the tummy and increase your chance of losing the last bit of body fat. And increasing fibre, in general, is a great way to improve digestion. Good news is that the Healthy Mummy Smoothies are high in fibre – order some today!
Fish oil is another great tool in speeding up fat loss as it is thought to positively influence metabolism, meaning that you'll digest your food more quickly, to activate enzymes in your body that are responsible for burning fat, which also means that your body burns fat more easily, and also helps to reduce insulin resistance.
Studies have shown that taking fish oil supplements in conjunction with doing regular aerobic exercise can help you to burn off up to 26% more calories per day and more body fat than if you didn't take any fish oil supplements.
Pregnancy and childbirth can also deplete women of various nutrients such as iron and iodine, so it may be worth getting a blood test or complete thyroid panel to rule out any deficiencies if you are getting stuck with your weight loss efforts.
A great natural medicine practitioner can also check for genetic irregularities that your GP may not test for, such as the modern-day 'Fat Gene'. It is a simple and affordable DNA test which can greatly help in difficult cases.
What else do you need to know about losing tummy fat?
At The Healthy Mummy, we help hundreds of thousands of mums to lose weight and lose tummy fat. We have hundreds and hundreds of weight loss stories and before & after photos on our Facebook page from mums on our plans and they all show how mums have lost tummy fat on our plans and how we understand on our plans how you can do this.
Linda Hallas (pictured above) lost 6.3st and says "I have achieved my goal by eating from the 28 Day Weight Loss Challenge plan, by using the Healthy Mummy Smoothies and a moderate amount of exercise and am now at a healthy BMI."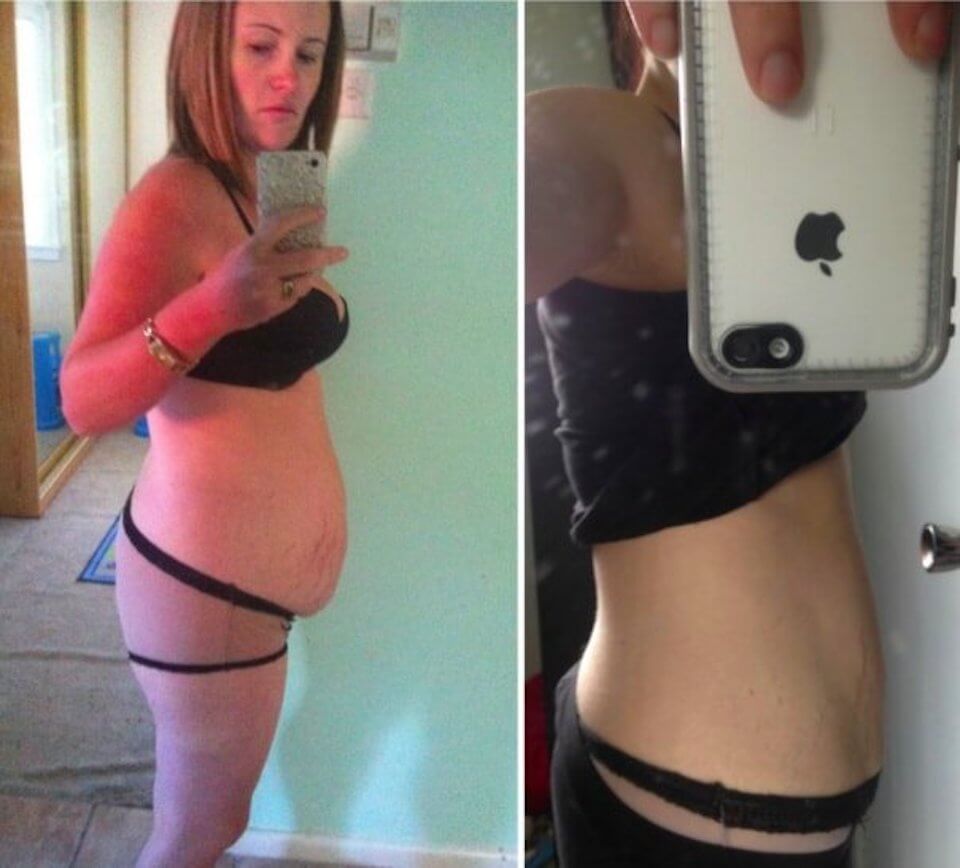 Lauren Jones lost 2.8st and says "I have said it before and I will say it again, The Healthy Mummy isn't a diet, it's a lifelong lifestyle of education and nutrition and knowing that it's about balance, thanks to the 28 Day Weight Loss Challenge I have truly changed my life."
4 tips to blasting belly fat
1. Understand Stomach Fat
There are two types of fat which are found around your stomach area: subcutaneous and visceral. Subcutaneous fat (this means "under the skin") is the fat you can see and grab, while visceral fat lies further inside your body and surrounds the vital organs in the stomach area.
Too much visceral fat is what forces the stomach outwards and is what leads to your stomach sticking out.
Although most of us are very self-conscious about the (subcutaneous) fat they can see, research shows that the visceral fat – in people of any size – could be the bigger threat to our health.
2. How to lose stomach fat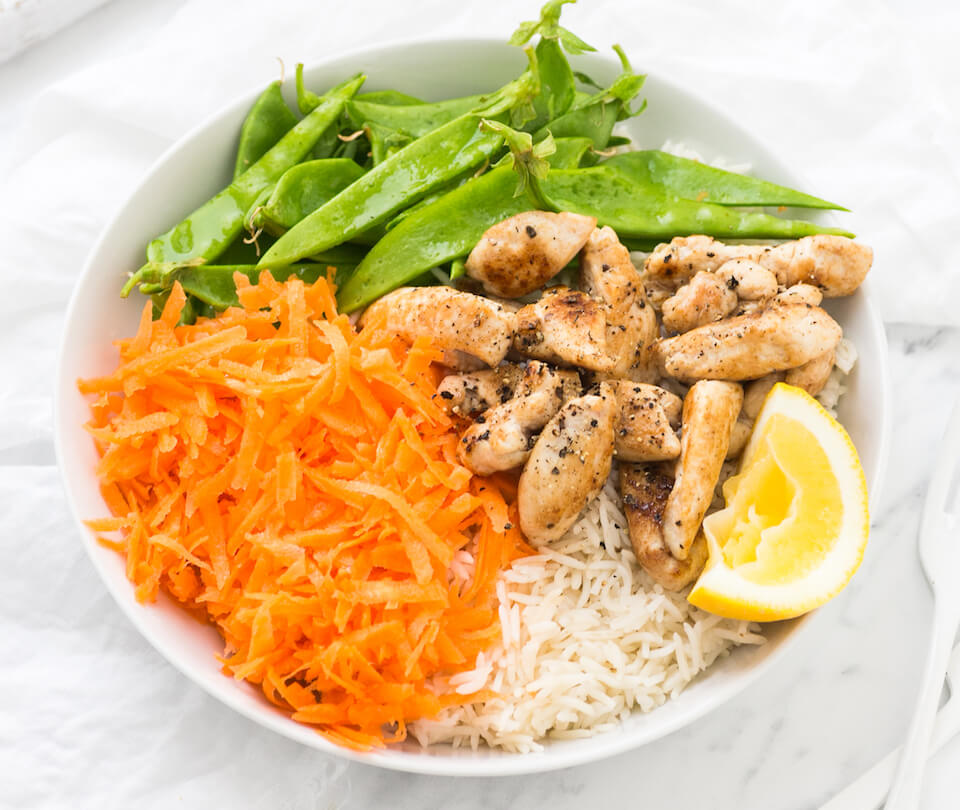 Breastfeed. If you are a breastfeeding mum, then breastfeeding can really help you lose stomach fat as it can help your uterus go back to its normal size more quickly. If you are not breastfeeding – don't worry – we have lots of other ways to help!
Eat healthy foods. If you are filling your body with more and more fatty and processed foods each day you won't see your stomach fat decrease. By eating a diet rich in protein, wholegrains, fruits, vegetables and nutrients then your body will function better and eliminate toxins and fat. Use the meal plans on the 28 Day Challenge and take part in the next 28 Day Weight Loss Challenge.
Reduce your alcohol consumption. Alcohol, especially sweet fizzy based drinks and beer make it nearly impossible to lose stomach fat and puts extra stress on your liver to clear out the toxins. This extra pressure on your liver can make it very hard to build muscle which is key to losing belly fat.
Exercise your whole body. Sadly there is no such thing as 'fat spot reduction' and we can't tell our body to simply lose fat from a specific area i.e. the belly. The key is to exercise your whole body and as you do your body will seek out excess fat stores that will be used to fuel your exercise session. However you can strengthen and work your core so it is strong and when you do lose all over body fat you will have abs to show off. The 28 Day Challenge exercises are designed to speed up fat burning.
Strength Training. Spending hours doing cardio exercises will only get you so far when it comes losing belly fat. The real secret is to add a few strength-training exercises into your routine. The most effective way to lose belly fat is to build lean muscle in its place. Muscle gets very hungry when exercised and the more you work them the more they seek out fat stores all over your body to fuel it. Try and include major muscle group exercises into your routine to see your belly fat disappear – such as squats which work the bum and thighs
Keep yourself motivated. If you want to lose stomach fat you will need to stay motivated for longer than a few days. We all have times when we want to give up, but it's important to push through the hard times because the end goal is worth the effort.
3. Get Accountable
Take your photos, measurements and weigh yourself. It is important not to only rely on the scales as it can be misleading. But taking measurements and weighing yourself will give you a more accurate indication of your weight loss and tummy fat loss.
4. Try this Belly Busting Smoothie
Crank up the belly-busting powers of your Healthy Mummy Smoothies and add extras such as chia seeds, cinnamon and oats to them to assist in losing tummy fat – here is one of our favourite smoothie recipes.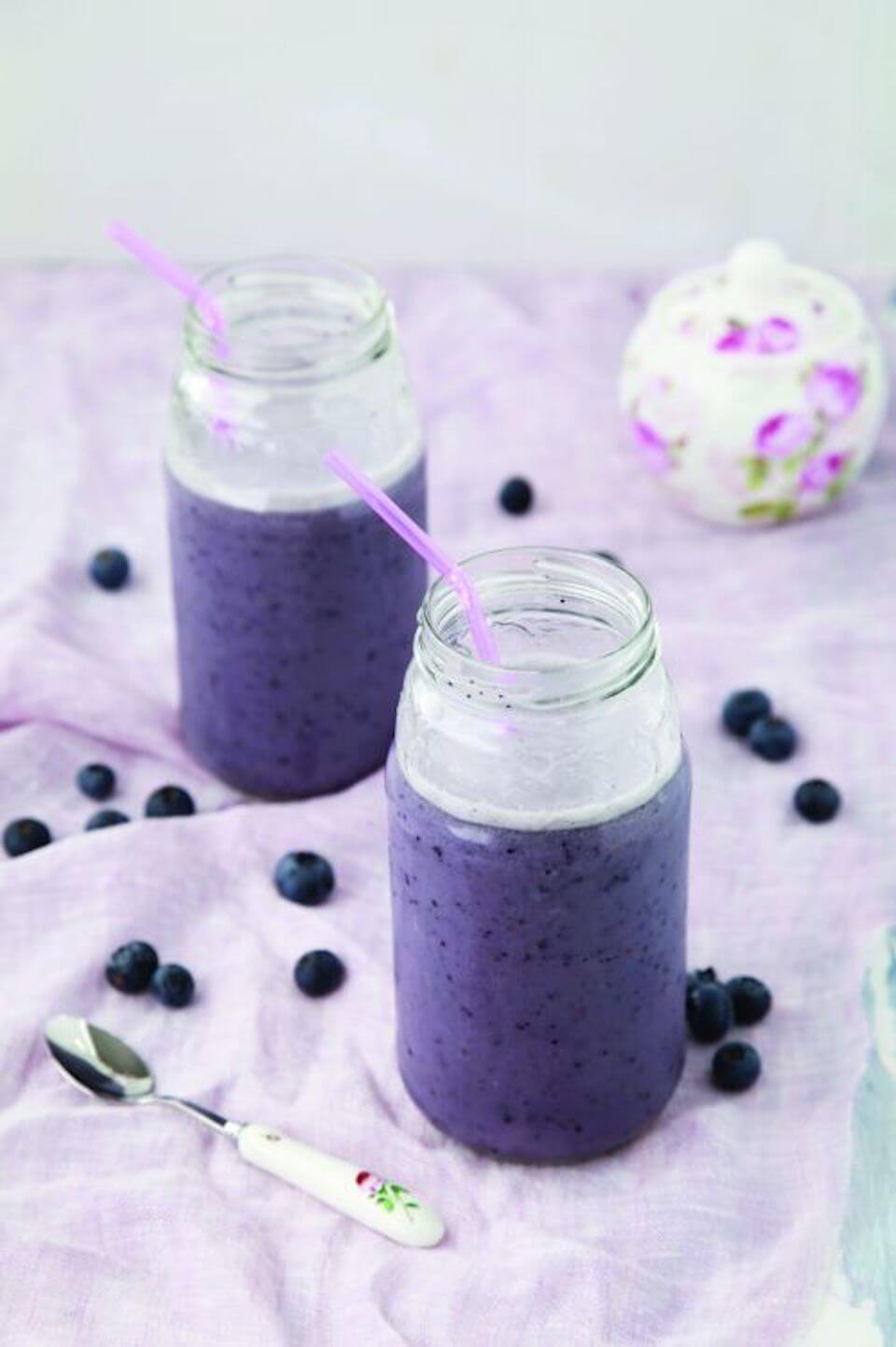 2 x tbsp of Vanilla Healthy Mummy Smoothie mix
1/4 cup blueberries
1 x tbsp of chia seeds
1 x tbsp of oats
250ml of low-fat milk of choice
Blend for 2-3 minutes
Join the 28 Day Weight Loss Challenge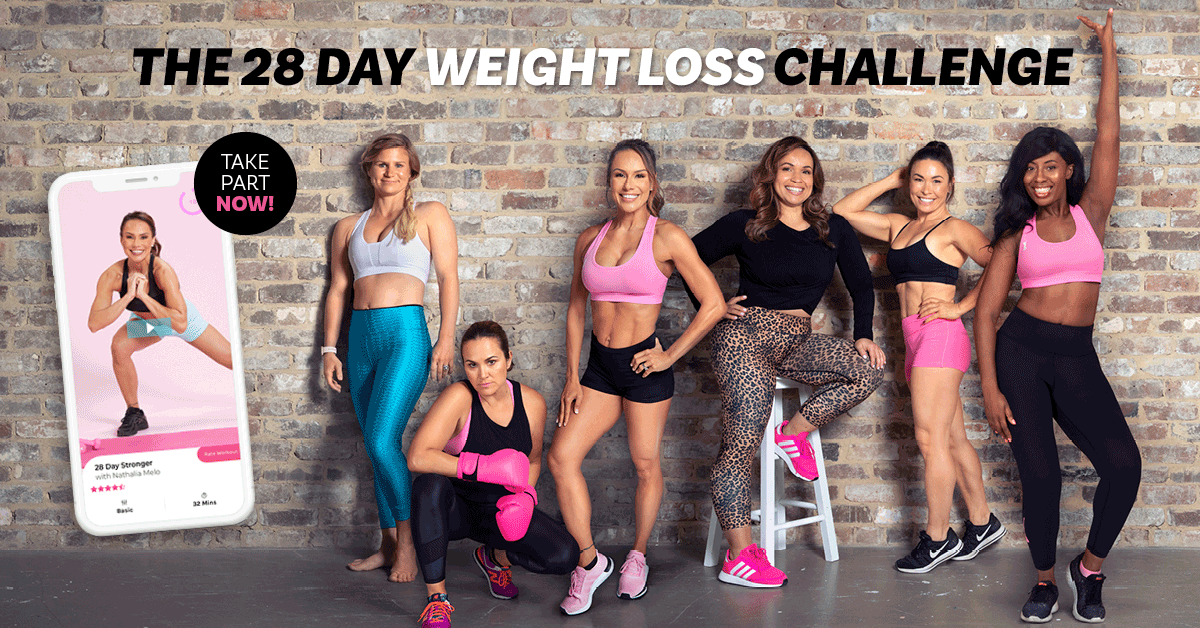 The no.1 mums only health, fitness & weight loss program
It is like a PT, Coach, Nutritionist & Chef – ALL IN YOUR POCKET – with EASY to follow food & fitness plans
You get unrestricted access to :
● Nutritionist & chef designed weekly meal plans
● Personal Trainer crafted At-home workouts- 28 minutes and under
● Daily Motivation from My Coach
● Personalised Shopping lists to make life easy
● Over 4,000 healthy and delicious recipes at your fingertips
● REAL TIME support from The Healthy Mummy Team and OVER 200,000 other mums