You can't beat a slow cooker for a cost effective, delicious meal when you're on the 28 Day Weight Loss Challenge.
But there are some tricks of the trade that we use at Healthy Mummy HQ to give our slow cooked meals the edge. Now you can too.
Join the 28 Day Weight Loss Challenge to access STACKS of slow cooker recipes.
Members can view recipes such as Slow Cooked Beef Nachos (pictured below), Slow Cooked Lemon Pudding, Fancy Slow Cooked Oats, and Slow Cooked Asian Pork.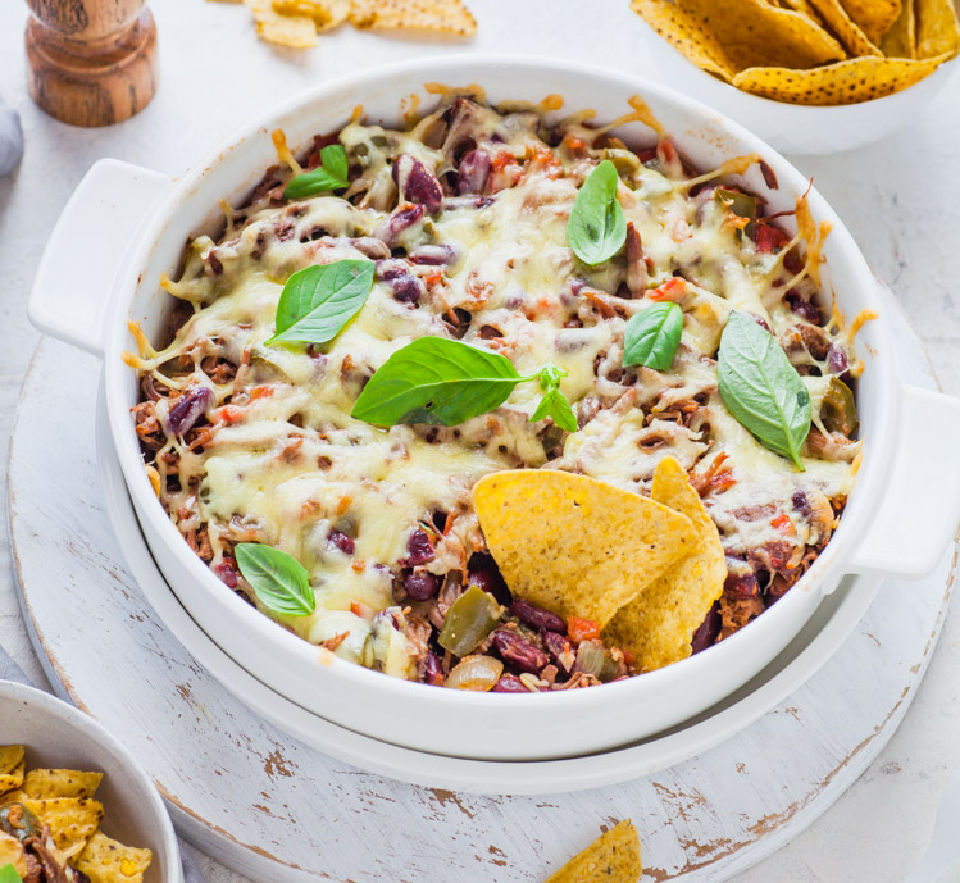 Add these secret ingredients to your slow cooked meals:
Take your slow cooked meals to the next level. Some will add flavour, some add bulk, some help you save money, and some of them have added health benefits.
Lentils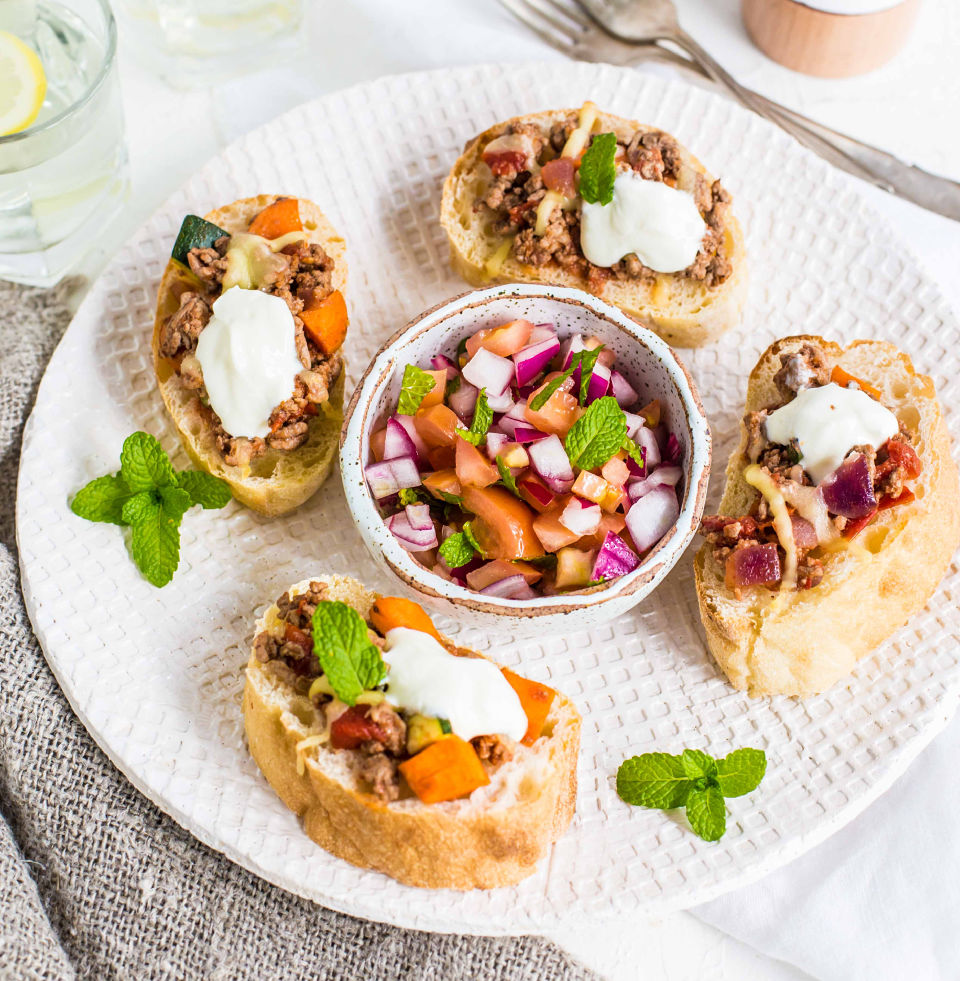 Add lentils to a mince-based meal, as they will blend into the meat while adding more protein at a very low cost. This would work well in the Middle Eastern Mince Sourdough Pizzas.
Firm veggies
Need to feed a few extra people, but don't want to spend loads of money on meat? Add more veggies! If it's a meat-based recipe, adding more veggies won't lessen the flavour as the meat has already flavoured the sauce.
So if you're making a meal like the Slow Cooked Pork Curry from the 28 Day Weight Loss Challenge in the slow cooker, you can always add more red peppers, carrots, or courgette.
Homemade stock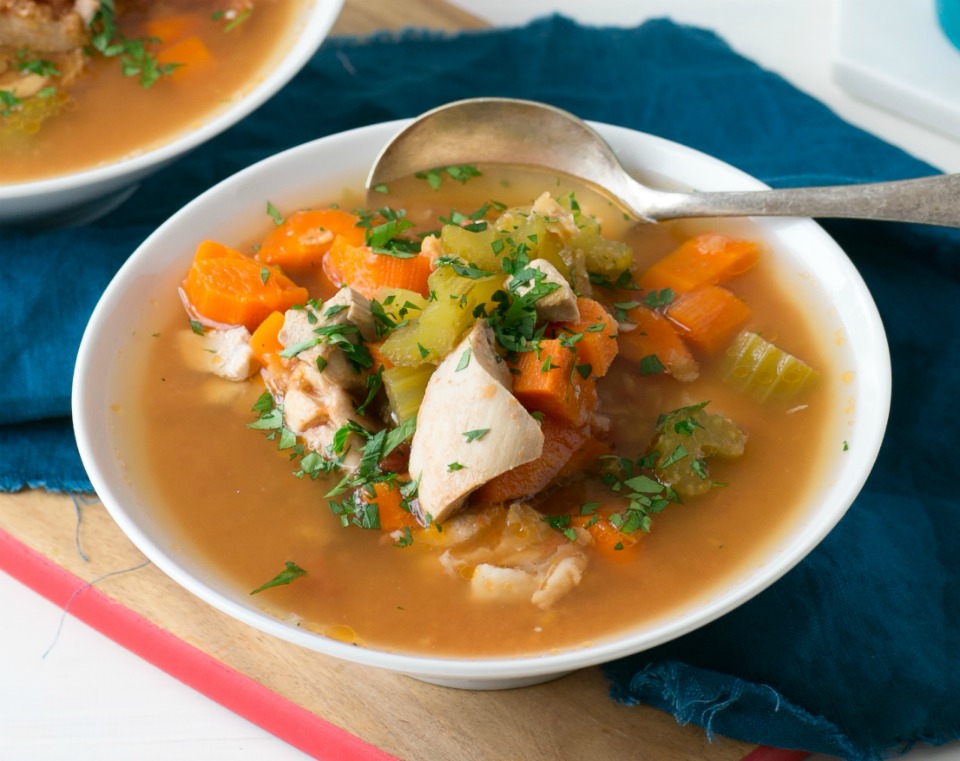 Sure, sure, you haven't always got time to make your own stock. But when you do, you will really notice the difference in your soups and casseroles.
The flavour is much more intense than the store bought variety. Try it in this Curried Chicken and Lentil Soup and taste the difference.
Chickpeas
Add some bite to a Chilli con Carne, or a protein kick to a soup by tossing in a can of drained chickpeas about 20 minutes before the end. The tinned variety are already cooked, so they just need to warm through.
Rice and pasta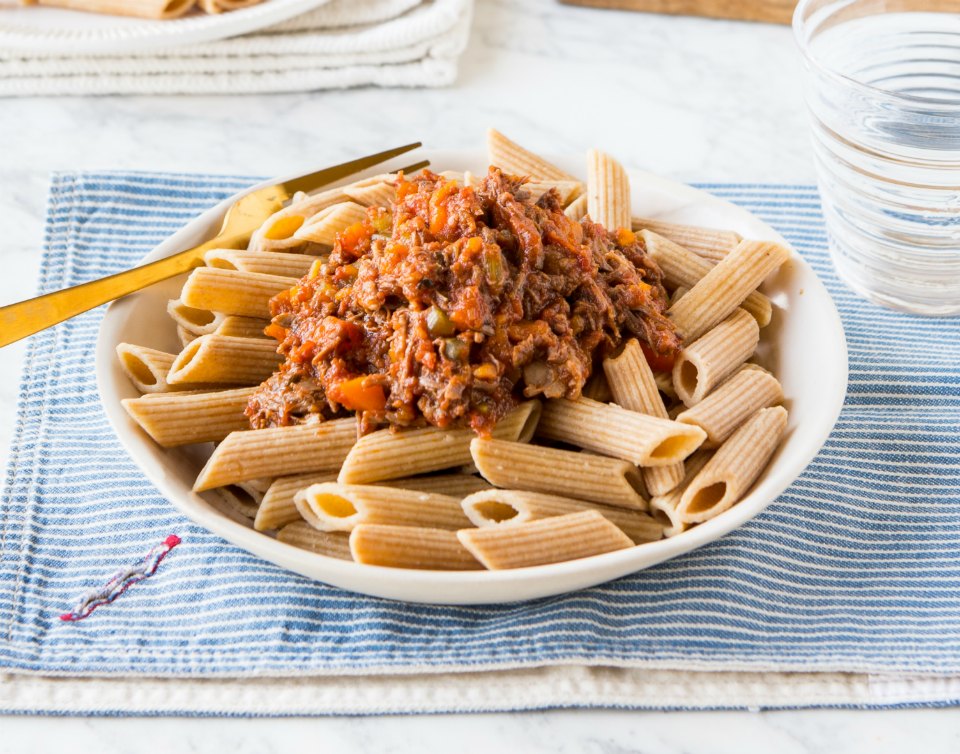 You don't need to add the rice or pasta to the slow cooker itself, but a meal like this Slow Cooker Ragu really loves to be served with a side of brown rice or wholegrain pasta to mop up all that sauce. Time it just right so that your side dish is ready at the same time as your main.
Or save yourself some time and cook some Slow Cooker Porcupine Meatballs, where the rice cooks right in there with the meat.
Fresh herbs
The aromatic scent of parsley, basil or coriander works so well with the richness of a slow cooked meal.
But the secret is to only add it as you are serving up the meal (or the herbs will go sad and soggy). You'll love the fresh coriander on top of the Lamb Chickpea Harira Soup.
Sweet potato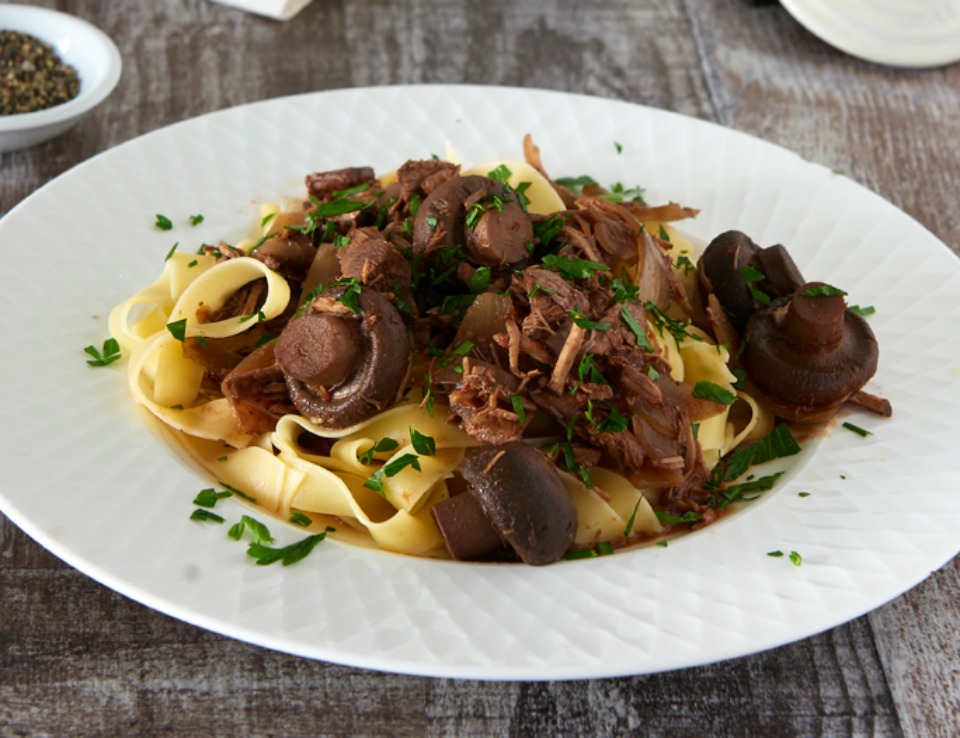 Many recipes in the slow cooker can be very meat-based. But to make the meal stretch further, and add a different texture to it, throw in some chunks of sweet potato.
It'll cook until it's super-tender and will make a lovely colourful addition to a meal like this Beef Burgundy.
Bacon
It doesn't take much bacon to add a big punch of flavour for your soup or risotto. Chop it up and cook it with the onion before tossing it all in to bubble away. This would work well with the Slow Cooked Tortellini and Vegetable Soup from the 28 Day Weight Loss Challenge.
Your dessert
Hang on, what? Yes you can totally cook dessert in the slow cooker. Thanks to the 28 Day Weight Loss Challenge you can have sneak peek at the recipe for Slow Cooked Lemon Pudding. It's INSANELY good!
Cornflour
If you want to thicken the sauce from your slow cooked meal, cornflour is a great option. We use this in our famous Slow Cooked Asian Chicken recipe – check it out and see how easy it is.
Lose weight on the 28 Day Weight Loss Challenge!
If you want to improve your overall health and wellbeing but don't have the budget for a gym membership or fancy pre-made healthy meals – our 28 Day Weight Loss Challenge is an awesome program to check out. 
Our 28 Day Weight Loss Challenge includes:
28 days of at home exercise routines (no gym needed) – with video instruction
Customisable and breastfeeding friendly meal plans
Time-efficient exercises for busy mums – under 30 mins
Challenge combines Pilates exercises with interval and circuit training (HIIT)
Suitable for basic to advanced fitness levels
Home to thousands of EASY-TO-MAKE recipes!
To learn more about our 28 DAY WEIGHT LOSS CHALLENGE CLICK HERE.