For years we have been told that we need at least five serves of vegetables per day to maintain a healthy diet but sometimes this can be a struggle, especially if you have fussy kids.
Delicious veggies are a cornerstone of the 28 Day Weight Loss Challenge but we get that they're not always at the top of your love list.
So how do you get the nutritional goodness without having to fight the kids or even your own taste buds? Add some hidden veggies into your favourite recipes!
We have found five hidden veggie recipes for you and your family to try, plus some BONUS chocolate brownies.
5 hidden veggie recipes for all the fussy eaters out there.
1. Red fish curry with hidden veggies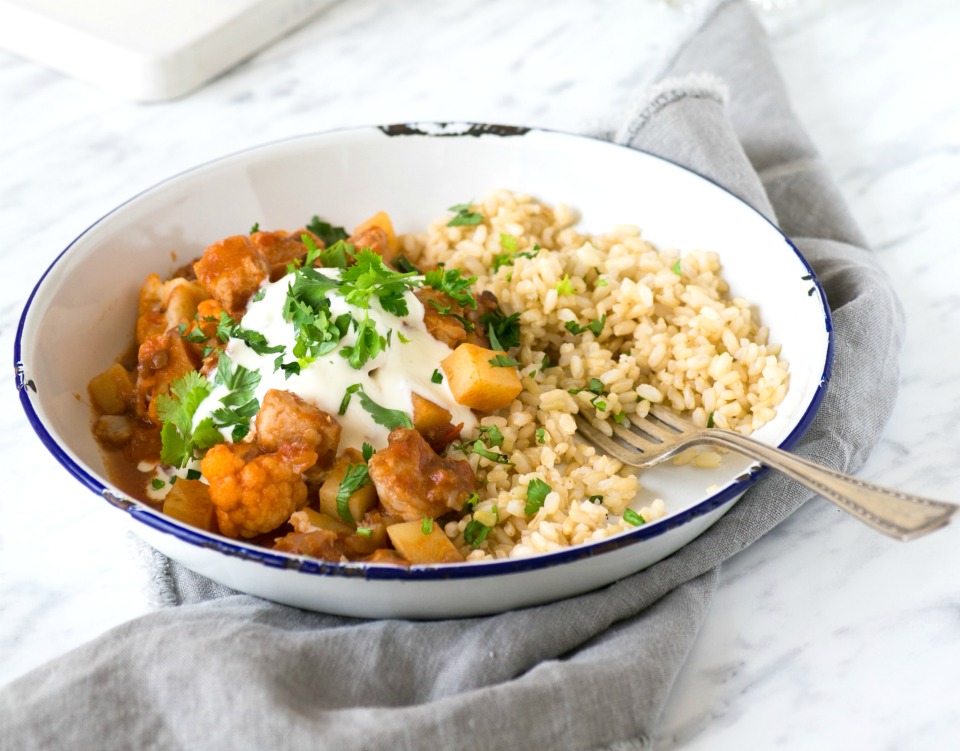 This red fish curry is so full of flavour even the most discerning taste buds won't be able to tell it contains a good dose of veggie goodness! Plus you can cook a double batch and freeze some for an easy dinner later.
This recipe is available on the 28 Day Weight Loss Challenge recipe hub.
2. Family friendly tomato and parmesan meatballs with hidden veggies