Mums share their excitement of reading all about The Healthy Mummy in UK's 'That's Life' magazine.
In celebration of World Healthy Mummy Month The Healthy Mummy partnered with That's Life magazine to give one very deserving mum the gift of having a months worth of meals prepared by our Healthy Mummy Meal Prep Queens. Wow!
Read all about this very special day and also hear about our epic Body Confidence photoshoot in London and how The Healthy Mummy are helping mums across the UK lose weight and live their best and healthiest lives.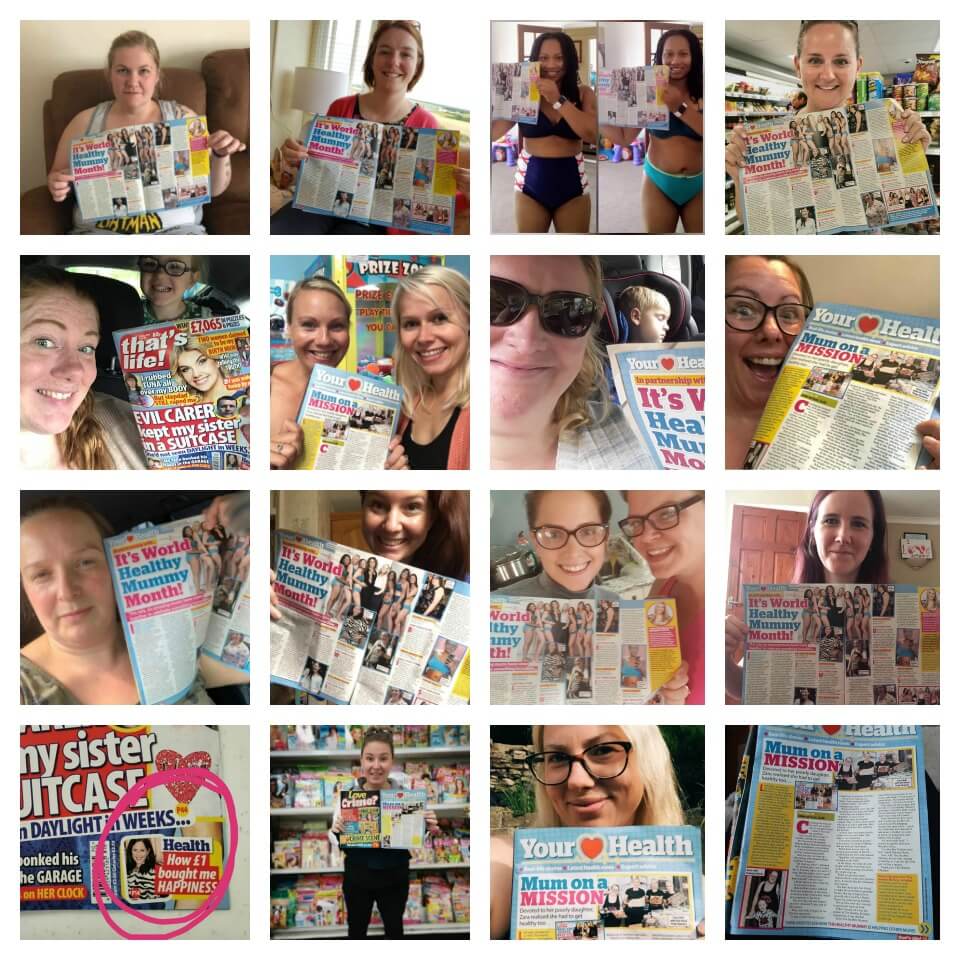 The Health Mummy Meal Prep Mums help a deserving mum
In this months issue of That's Life magazine you can read all about how the Healthy Mummy Meal Prep Queens and how they helped a very deserving mum by preparing a months worth of meals and snacks.
Read more about the amazing story here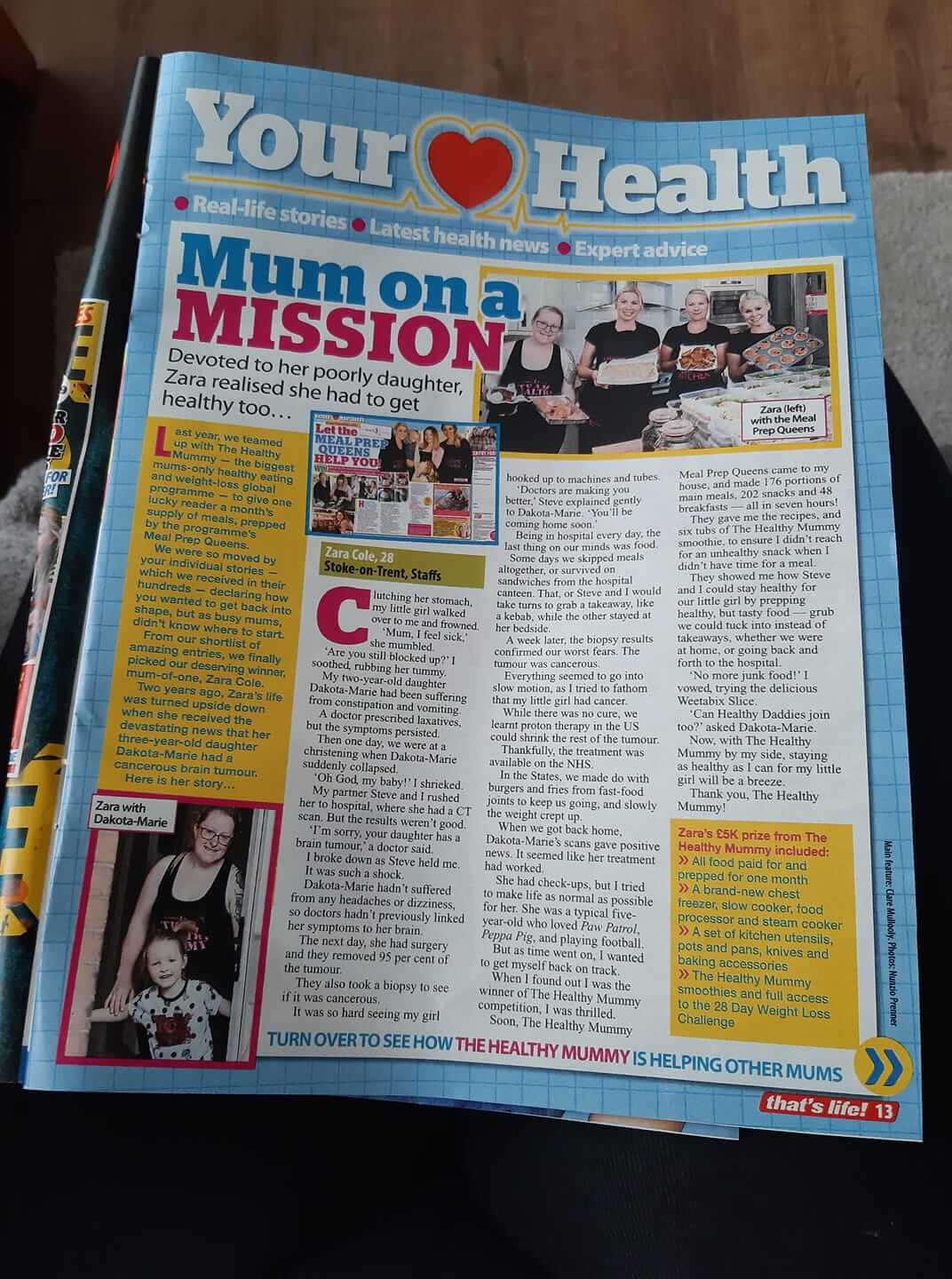 UK mums share their excitement
Here is what our mums had to say.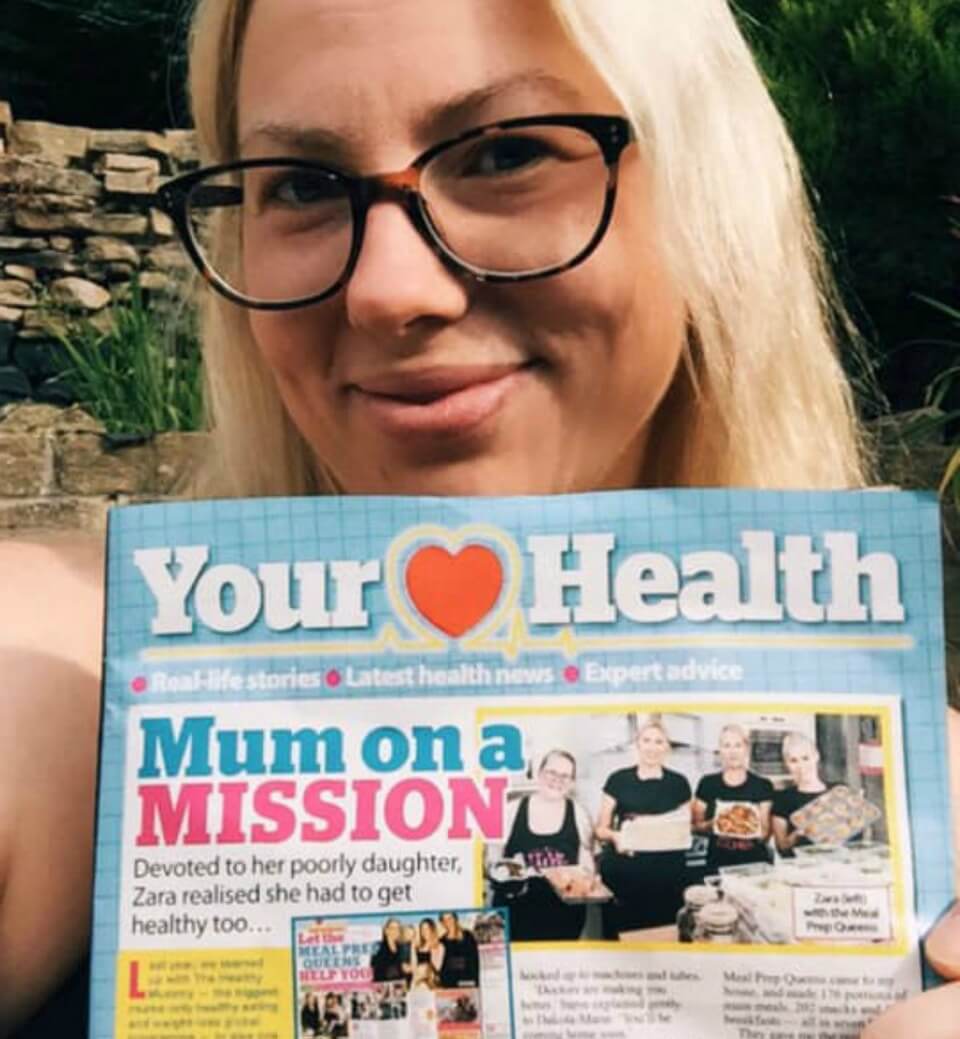 Sarah Cryer says "Healthy Mummy UK makes the mags"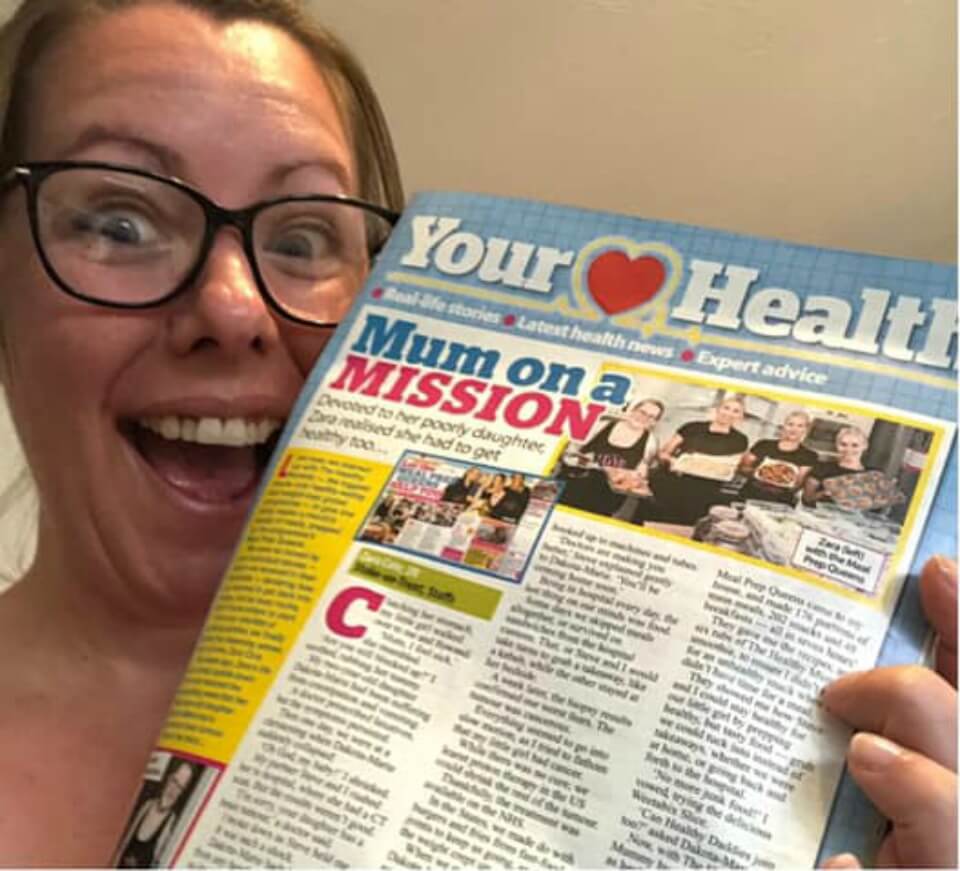 Elizabeth Clare says "STOP THE PRESS. Go and grab a copy….AMAZING!"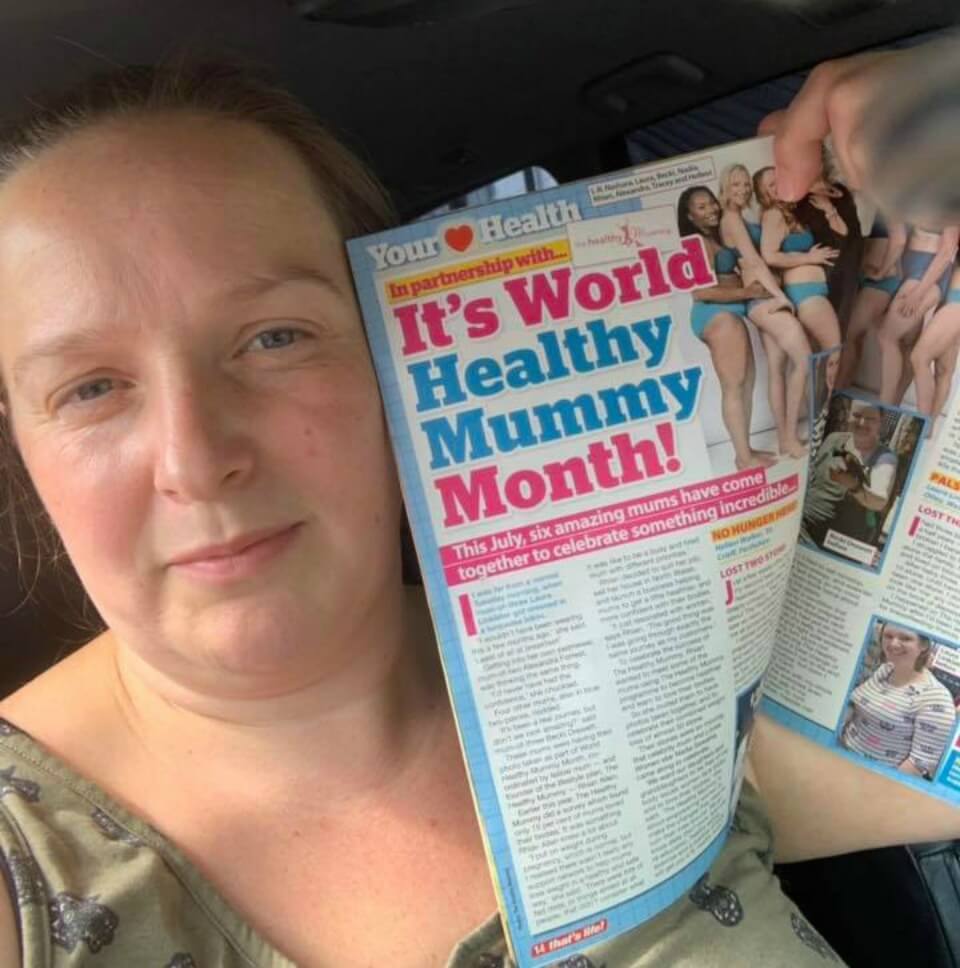 Missy T Harrison says "I'm super busy today so I quickly grabbed that's life to check out the fantastic Healthy Mummy's while I'm at the hospital it will keep me company".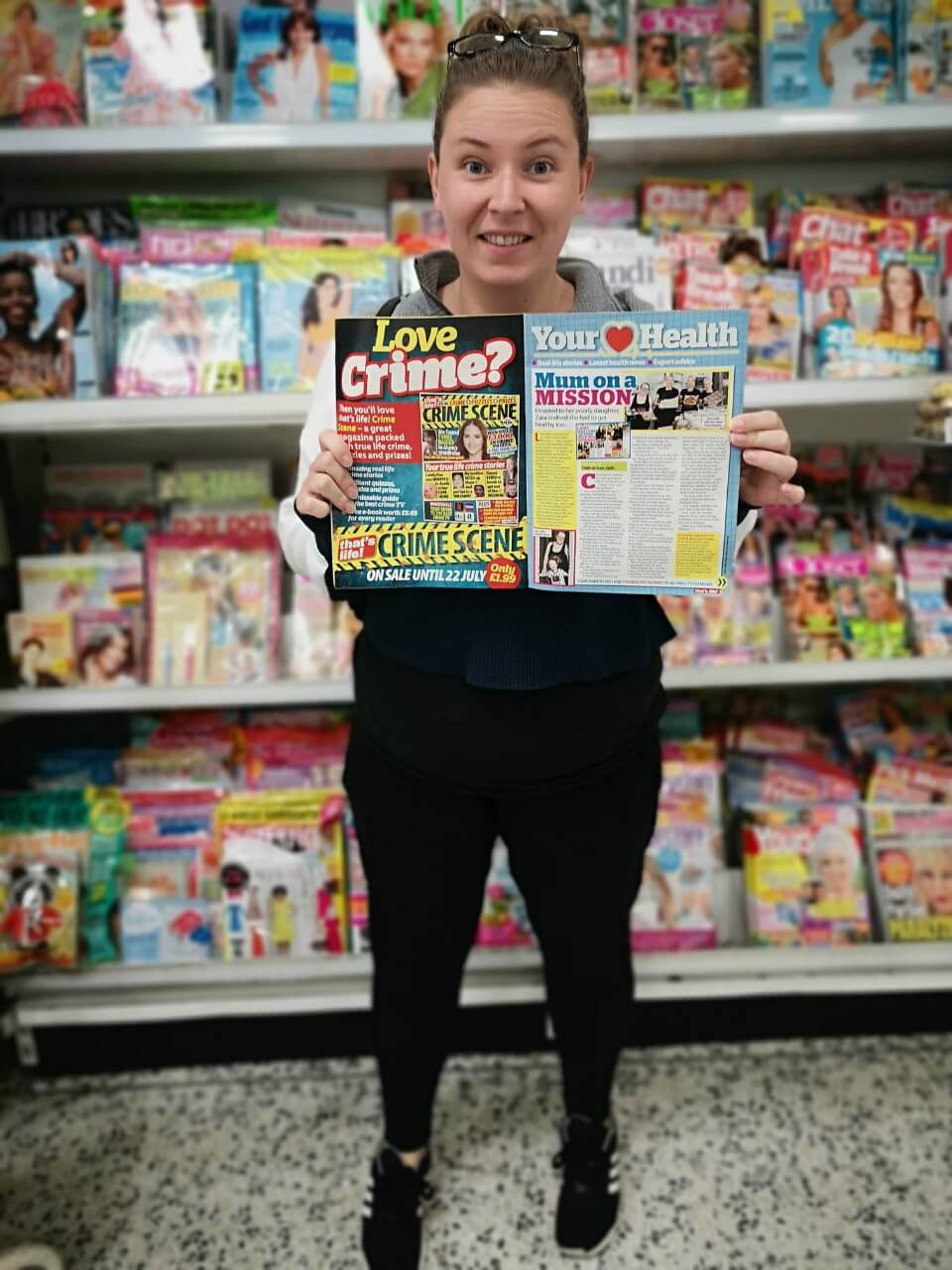 Maria O'Rourke says "So yesterday was an absolute no go outdoors kind of day due to generally not being able to. My partner couldn't get the magazine in his work either. So nothing stopped me today to slowly move this morning and get out and grab a copy. So excited that my supermarket had it but secondly that I now can read this amazing magazine full with all the wonderful, amazing inspiration Mums who took part in that body confidence shoot!".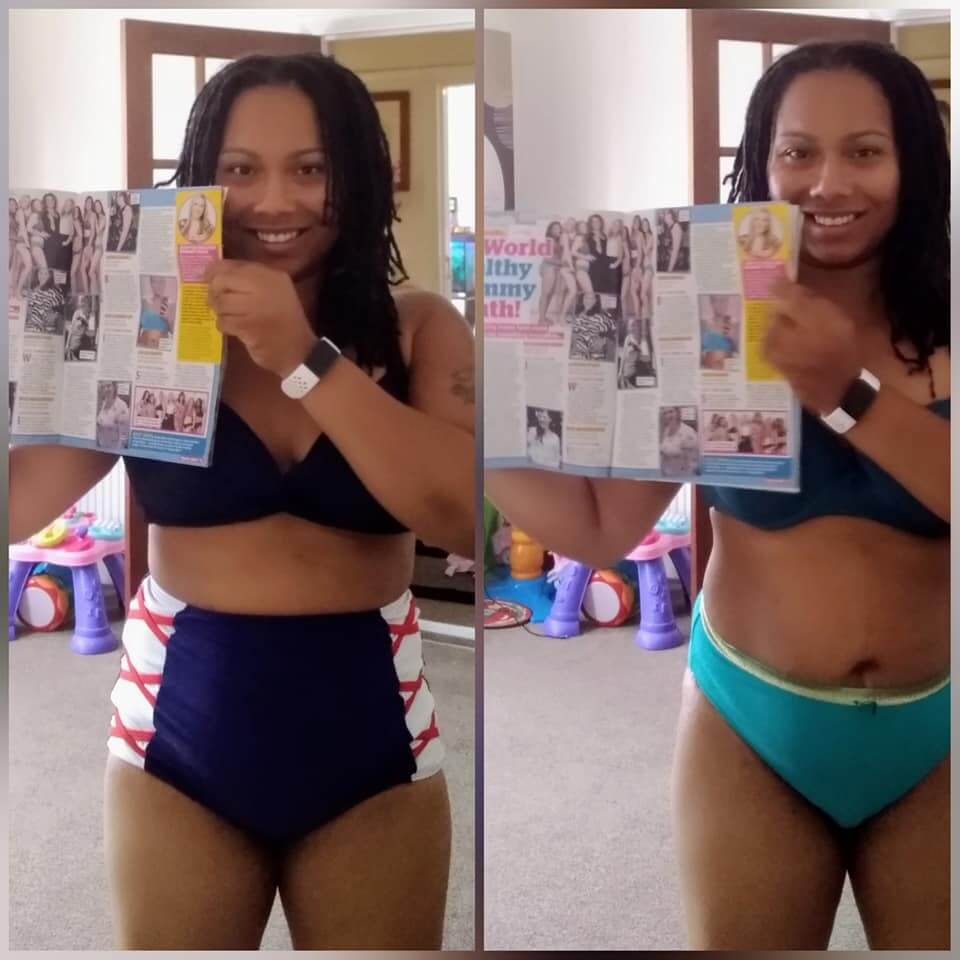 Nashara Simpson says "Have you seen The Healthy Mummy article in "That's life" magazine from the London body confidence shoot?
Go and get your copy today!. I'm so proud of all the ladies!".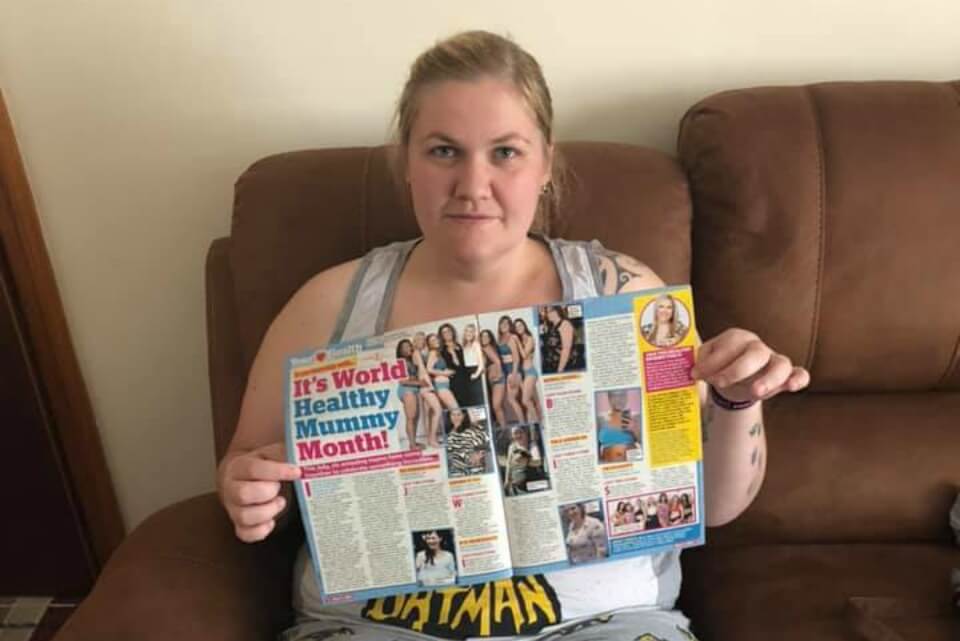 Charlie Johnson says "Finally getting a chance to sit and read this beauty!
I feel so incredibly proud of all you ladies, of Healthy Mummy and every single person who is part of it".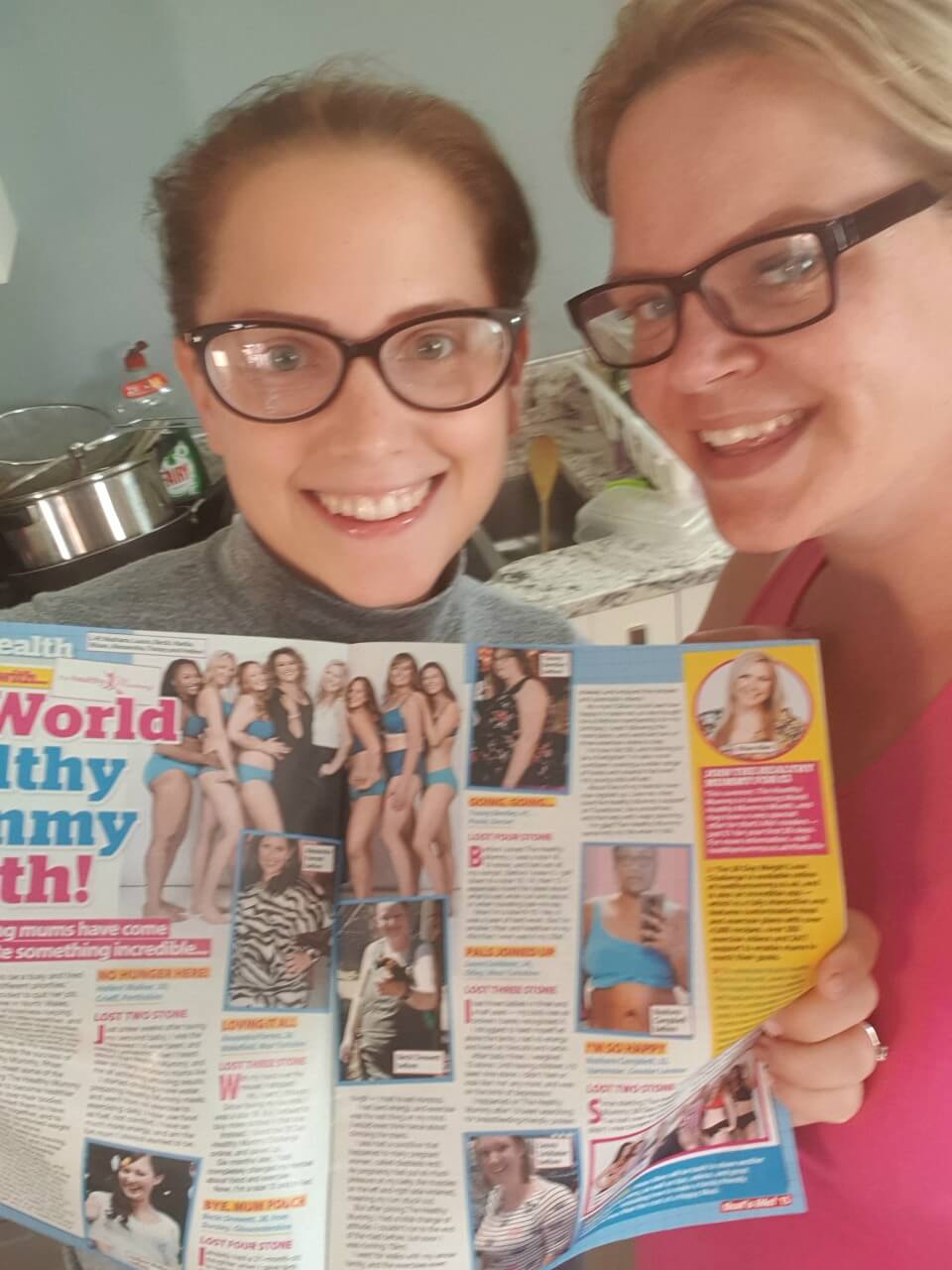 Kirsty Haggar "That's life magazine. Incredibly proud to say I'm friends with one of the inspirational mummy's from the photo shoot. Everyone on the shoot looked incredible and should be proud of themselves".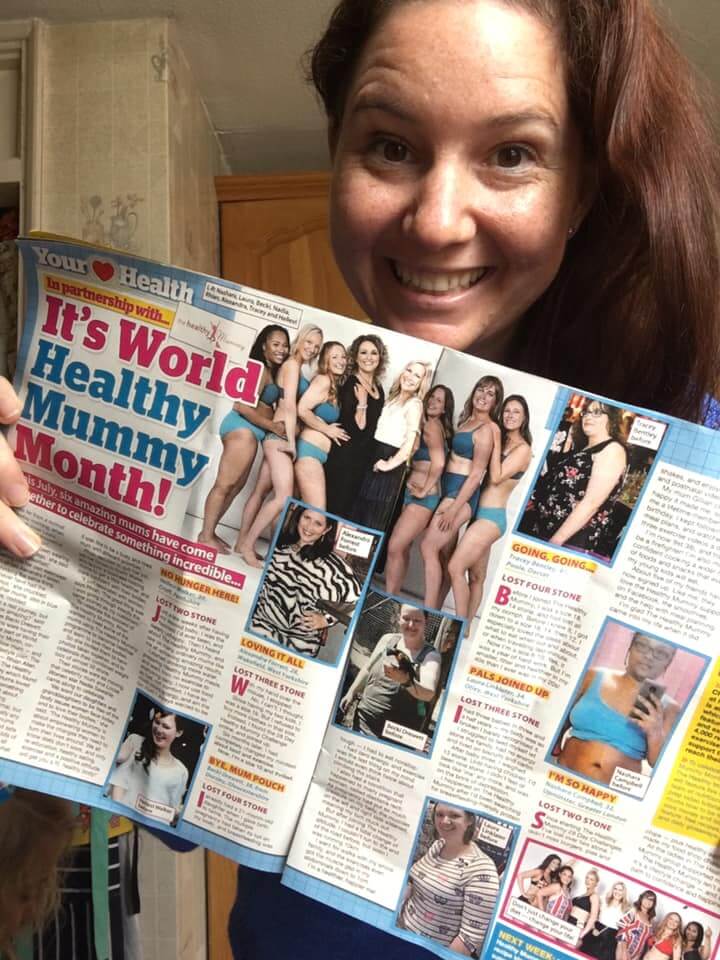 Nikki Lea Eckley says "Woohoo check out our amazing ladies in 'That's life'!  I was very privileged to be there on the day to see each of these amazing ladies show off their gorgeous figures".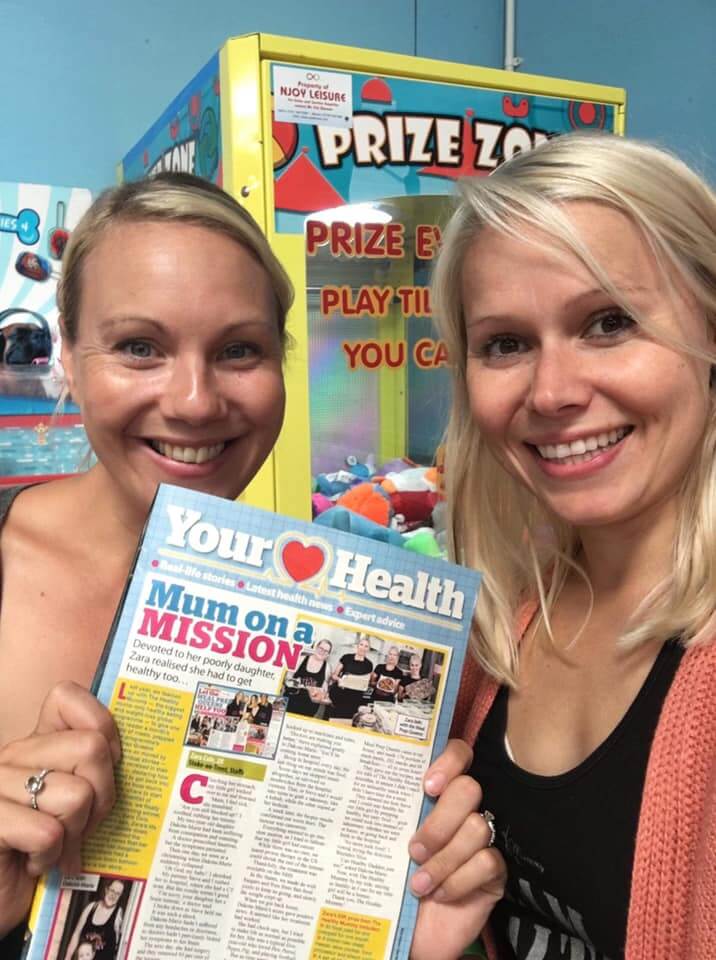 Siobhan Docherty says "So so excited to see our story in That's life magazine! It was such an incredible day. Love how amazing The Healthy Mummy is and the amazing prizes they give out".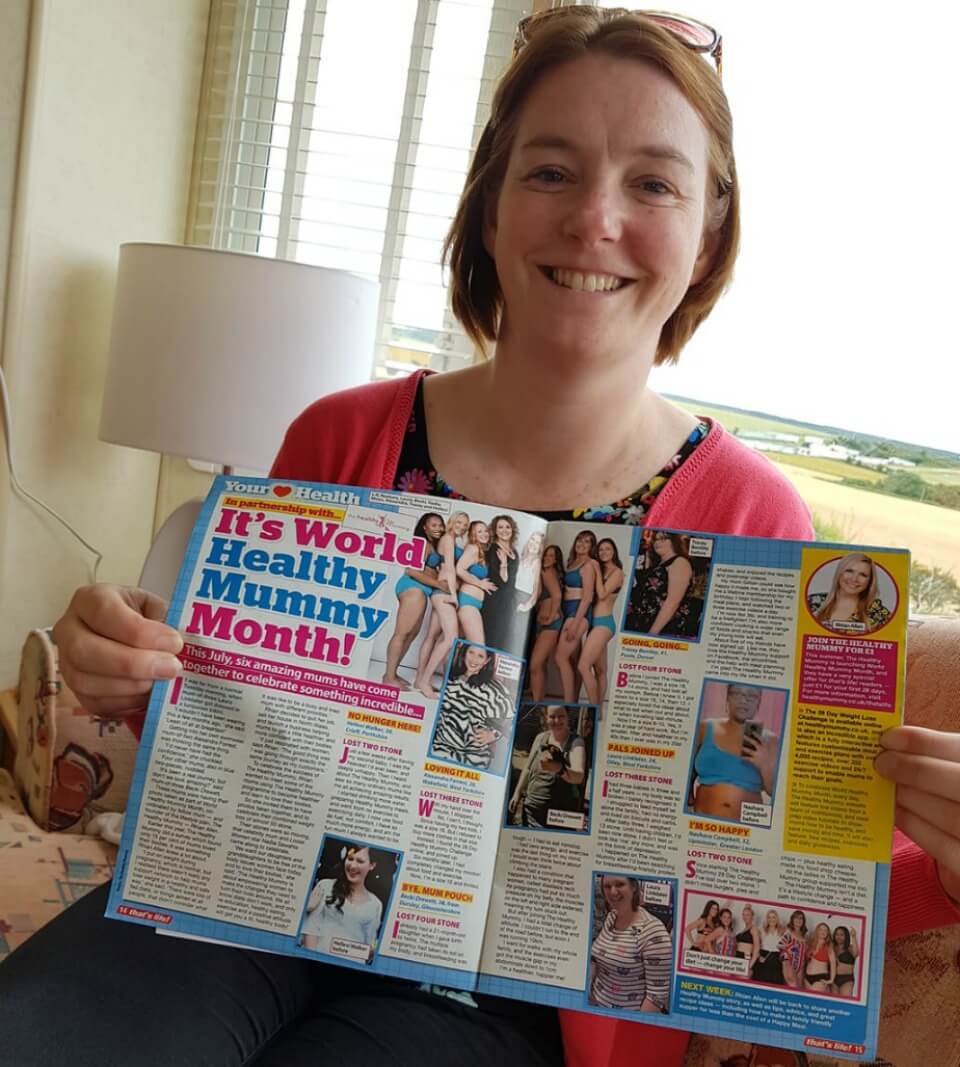 Lyndsey Seeley says "Finally got near a shop today to get my copy of 'that's life'. Can't wait to get 5 minutes & a cuppa to have a read at all the healthy mummies stories. Well done ladies. x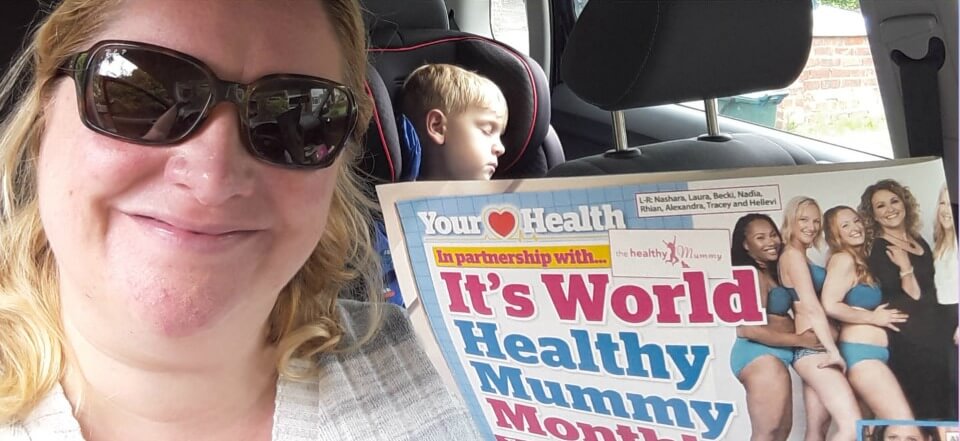 Sar McGowan says "Healthy Mummy in the Mags! Could not contain my excitement when I heard The Healthy Mummy was in the mags in the UK! I had to wait until now to get to the shops as I had school drop off, son's dance class, daughter school service at the local church.
But I now have my very own copy…. .and my son is playing ball by having a doze so I can enjoy reading it!
Well done Healthy Mummy UK and well done to the lovely ladies in the article…..you are all amazing, beautiful and my constant inspiration!"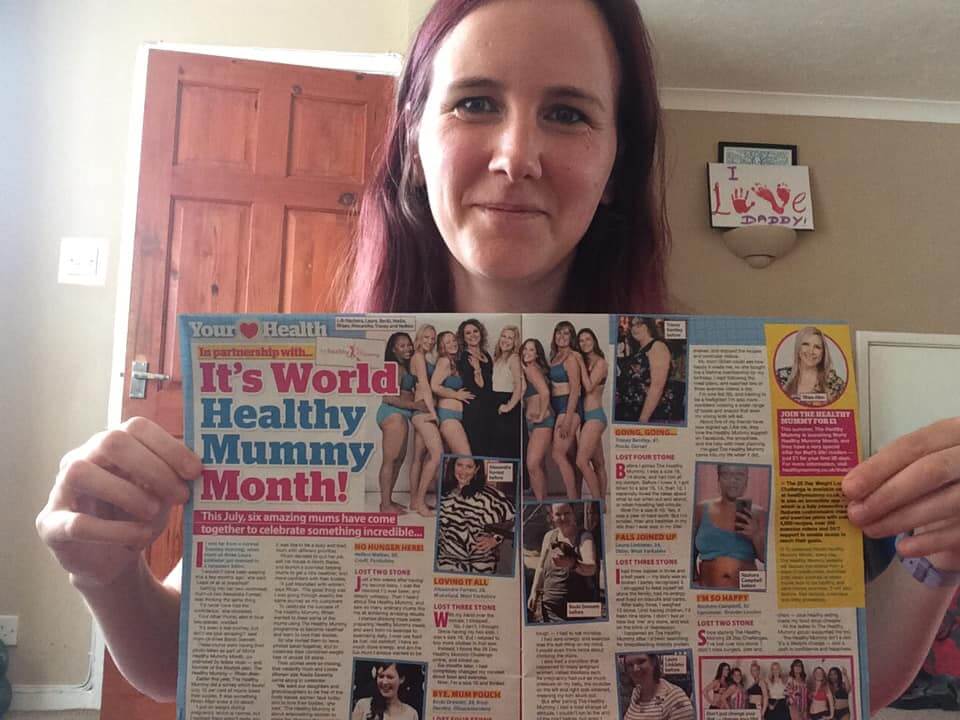 Natalie Cowie. "Aaah wow!!! Have you seen The Healthy Mummies in That's life!?"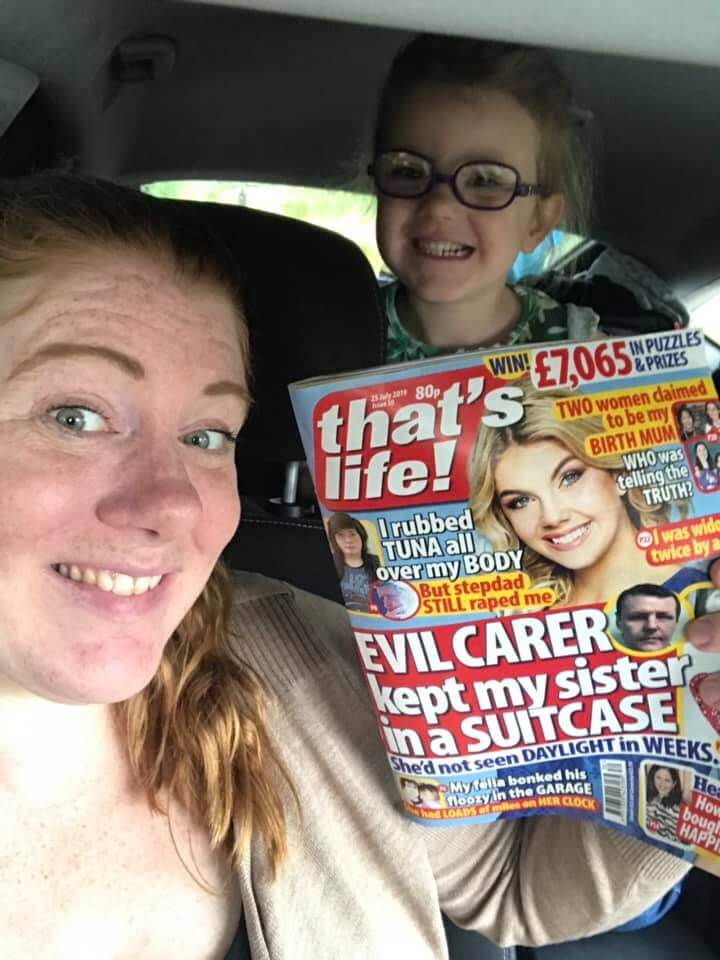 Anna says "Have you got your copy of thats life yet?!
Check out the amazing article on our London photo shoot and our amazing healthy mummy's! 
Let's spread the Healthy Mummy love!"
Thanks to all these lovely Healthy Mummy mums for sharing their photos with us as part of World Healthy Mummy Month and for That's Life Magazine for partnering with us so that we could give such a great prize to a very deserving family.
Want to get in the best shape of your life? Join the 28 Day Weight Loss Challenge!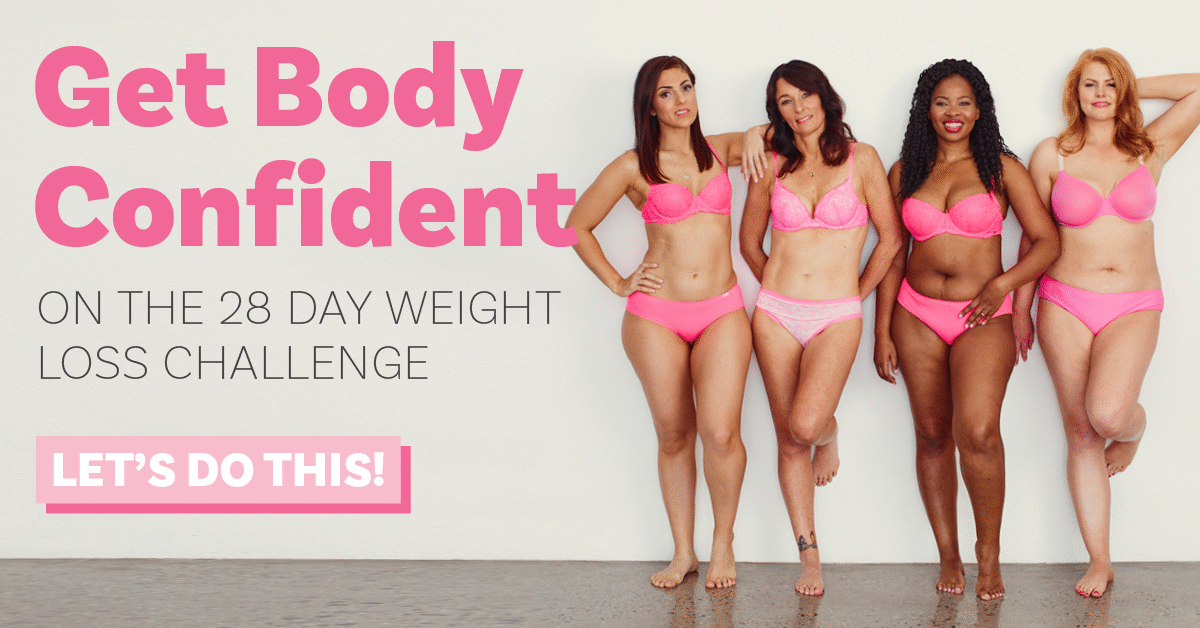 If you want to lose weight, improve your health and be part of an amazingly supportive group of mums – then join our 28 Day Weight Loss Challenge TODAY.
With more than 4,000 delicious (and healthy) recipes, 350 exercises & 24/7 support – the 28 Day Weight Loss Challenge  is designed (and proven) to help busy mums like you lose weight.
To learn more about our 28 Day Weight Loss Challenge OR to join – click here.
PLUS – connect with THOUSANDS of other mums on the 28 Day Weight Loss Challenge by joining our free support community here