Babies' sleep patterns tend to change at around four months. Known as the four month sleep regression, most mums assume that bub will grow out of it and everything will return to normal.
Sometimes this works, however most of the time, it doesn't. But rather than assuming that this change in sleep is a regression, it might be time to start using this sleep problem to your advantage. Here's how you can use this stage to instil healthy sleep habits.
It's pretty standard for new mums to be sleep deprived. It's part of the code, really. While it's possible to function on very little and broken sleep, you are never going to be functioning at your best. This is also the case in babies, which is why many babies who aren't getting the sleep they need are cranky and harder to settle.
But just when you thought you couldn't be any more tired, your baby hits a sleep regression. And sleep pretty much ceases to exist entirely.
The four month sleep regression…what is going on?
Around the four month mark, your baby is starting to get used to this new world. The fourth trimester is coming to an end and bub is learning some pretty awesome new skills (rolling, sitting up, etc). He is more active, both mentally and physically, and he really doesn't give a stuff about sleep.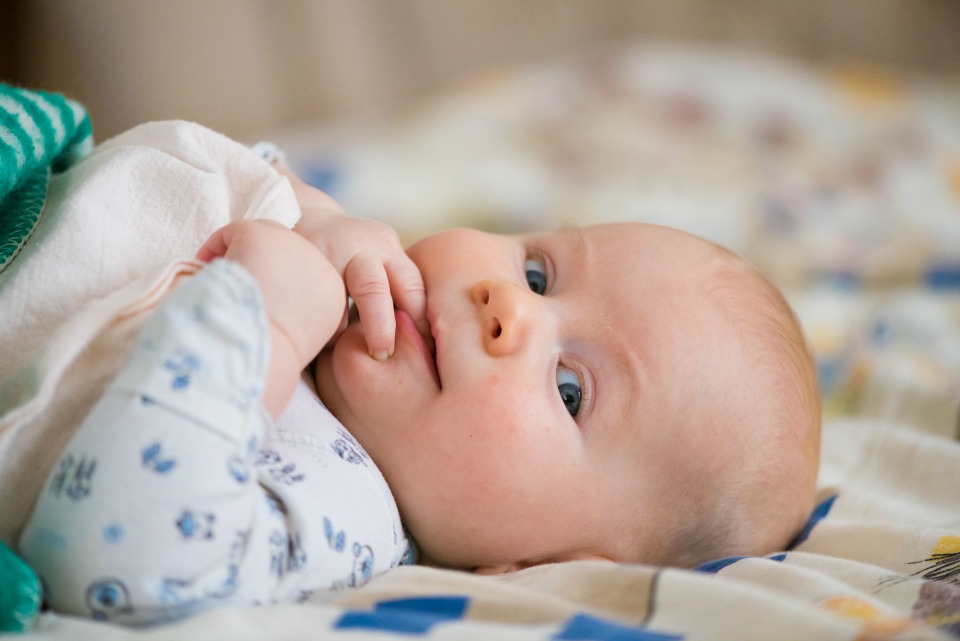 Is sleep regression a sign it's time to sleep train?
Most of us assume that a sleep regression is simply a minor set back and that it will resolve itself naturally. However, it could also be a sign that bub is ready for a sleep routine and to learn how to fall asleep on his own.
So how in the world do you do that? Here's our suggestions to follow:
1. Start by following bub's body clock 
We all have highs and lows of energy bursts during the day. Babies are no different, except most four month olds cannot stay awake for longer than two hours. Use two hours as a basis and watch your baby. Track his sleeping patterns, write them down, watch for sleep cues and adjust nap time and sleep time accordingly.