Here at the Healthy Mummy we know how motivating it is to see REAL results from REAL mums just like you.
That's why we just had to share the stories of these five mums, who have between them lost an impressive 164 pounds thanks to the 28 Day Weight Loss Challenge!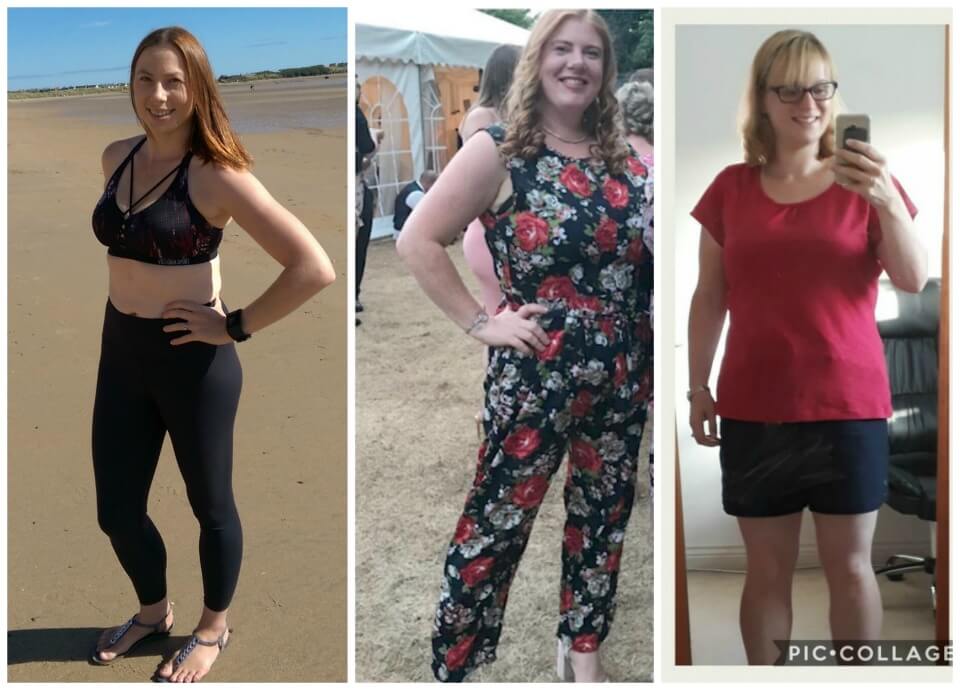 Sarah Cryer lost 18lbs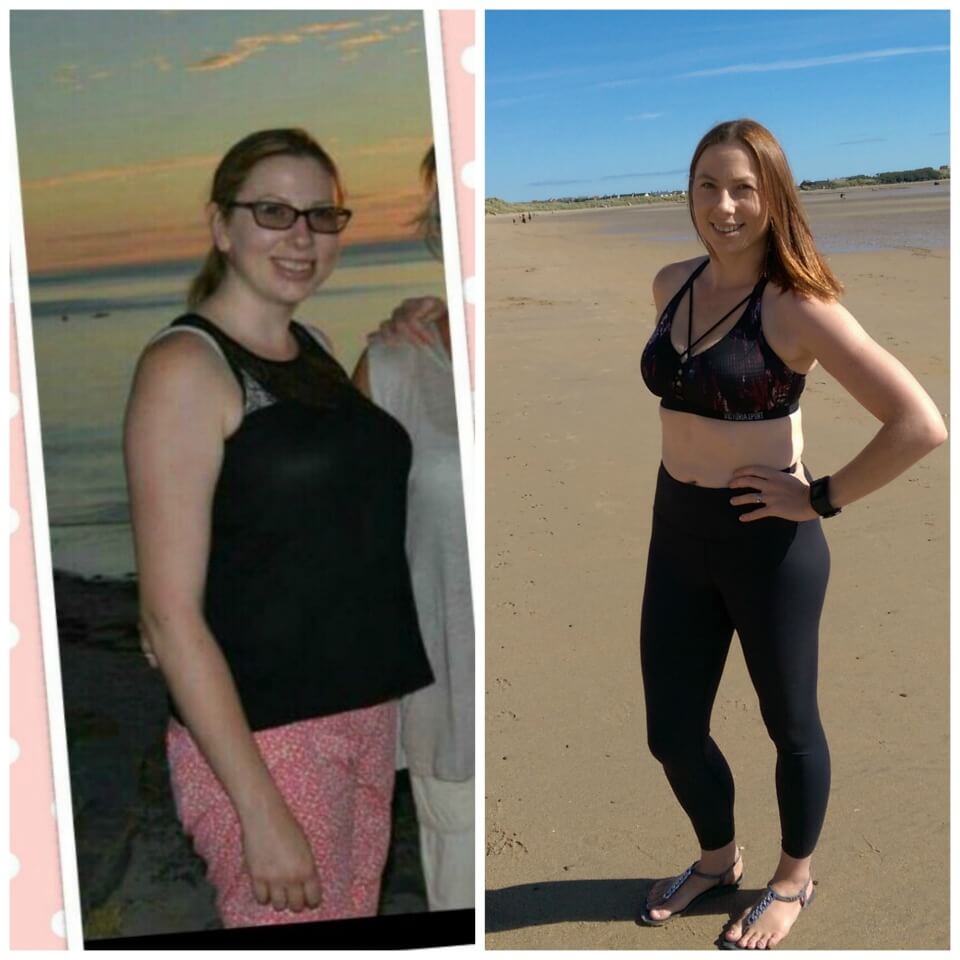 Sarah is a mother of 3 (ages 6, 5 and 2) from West Yorkshire and she has lost an incredible 18lb using the 28 Day Weight Loss Challenge.
Sarah's top three tips are:
Meal planning and meal prep is an absolute game changer, freeing up so much more time to spend with my family.
Get the children involved – my three love helping me meal plan and prep, they eat much better and are willing to try more when they have helped choose and make the meals.
Enjoy yourself and remember the 28 Day Weight Loss Challenge is a lifestyle not a 'strict diet' – when I stopped stressing about dieting I found my love for cooking and exercising again!
Victoria Hendy lost 18lbs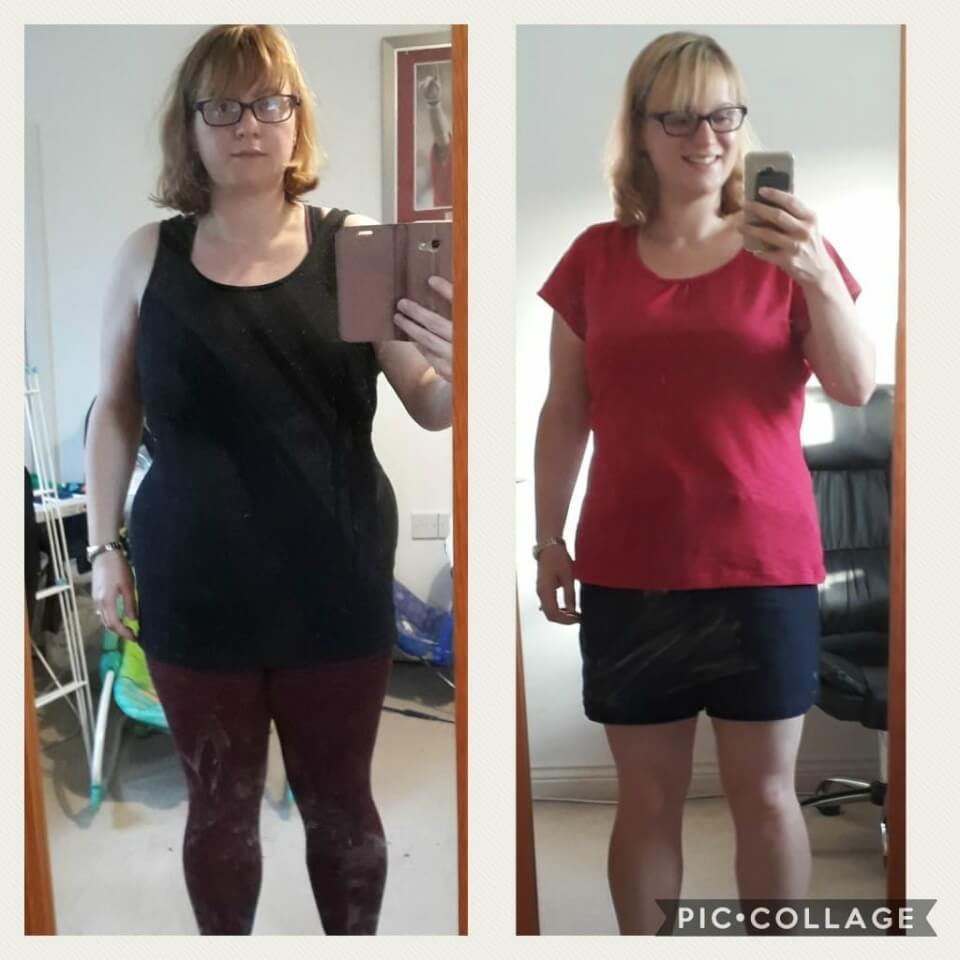 Mum of two Victoria lives in Somerset and is already down 18lbs with the help of the 28 Day Weight Loss Challenge.
Victoria's top three tips are:
Use your before and after photos to stay motivated. 'I love seeing that I'm a different person now even though I'm not at my end goal' (yet!).
One poor choice with your food for the day doesn't mean you need to give up. 'If I do fall off the wagon I try to get straight back on it and I do feel much better.'
Get moving to boost your mood! 'Exercise really helps, even just going for a quick walk.'
Katie Elizabeth Kirkham lost 49lbs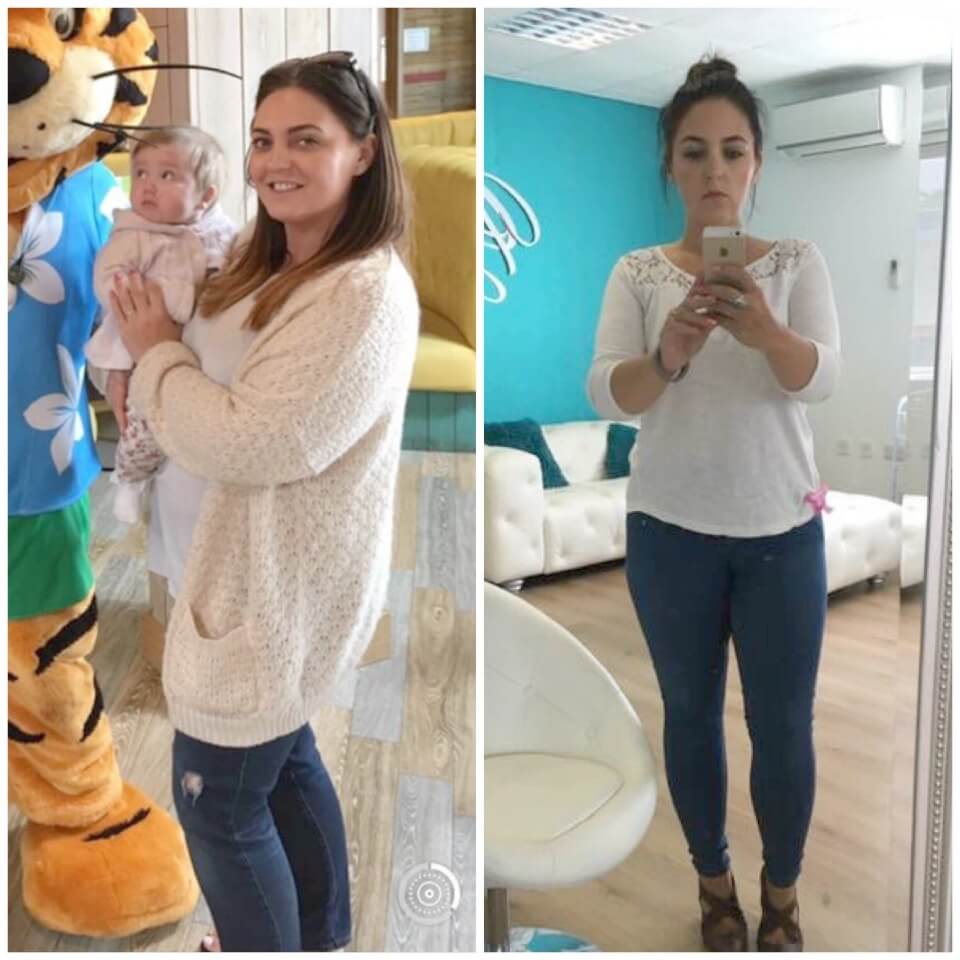 Katie is from Leeds and has lost an inspirational 49lbs by following the 28 Day Weight Loss Challenge! Katie has two daughters (ages 4 and almost 2).
Katie's top three tips are:
Prepare your snacks to avoid temptation. Try the popular Peanut Bubble Crunch recipe.
Keep it simple, don't overwhelm yourself and over complicate your recipes.
Start with small changes to your diet.  I replaced chocolate for snacks from the 28 Day Weight Loss Challenge and it's given me huge results.
Anna Salisbury lost 49lbs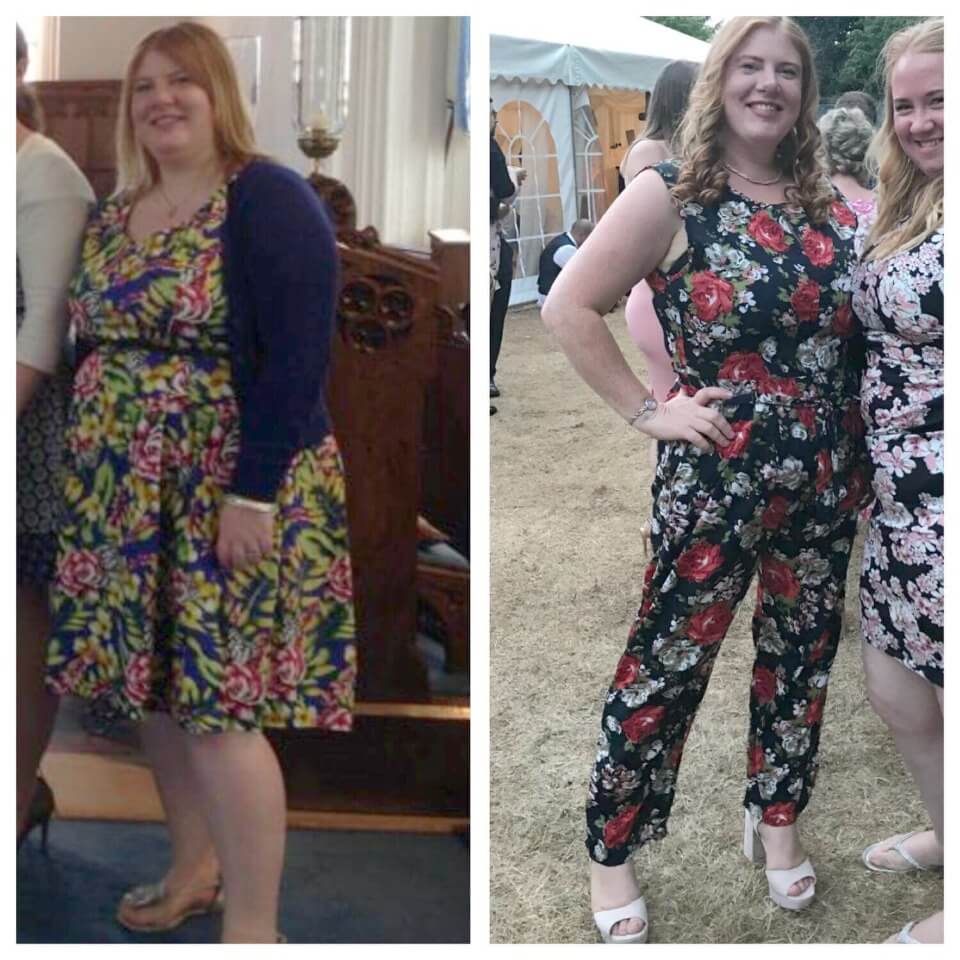 Anna from Suffolk has a 3 year old daughter and has now lost a total of 49lbs by following the meal plans on the 28 Day Weight Loss Challenge!
Anna's top three tips are:
Be kind to yourself, don't try to change too much at once.
Be organised, plan your meals and exercise and try to stick with it.
Don't panic if you go off plan. Try to make healthier choices and hit the reset button. This is a lifestyle change not a diet, it's not about depriving yourself it's about getting to where you want to be. It could take 3 months or it could take 3 years but you will get there!
Siobhan Docherty lost 30lbs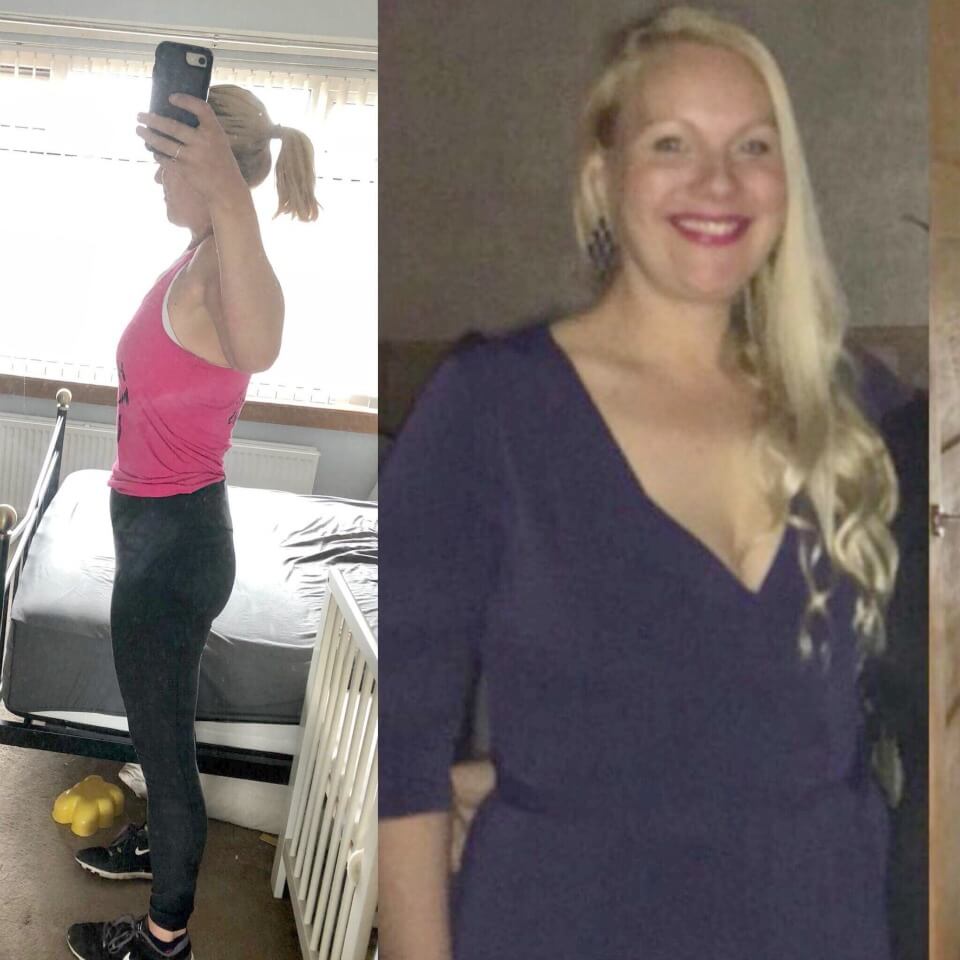 Siobhan is a mother of two (ages 1 and 3), lives in Glasgow and has lost 30lbs since starting the 28 Day Weight Loss Challenge!
Siobhan's top three tips are:
Make your meal plan work for you, pick meals you know you and family will like and then add in a new one each week!
Make sure you have snacks made and ready to grab, this has been my saviour many a times! I always have muffins in freezer! Try the recipe for the Raspberry Muffins, it's a winner.
Put gym clothes on first thing in the morning and work out then, even if only for a couple of minutes! You will never regret a workout, it makes you feel great and sets you up for the day!
Do you want to lose weight in a healthy and sustainable way?
Want access to thousands and thousands of healthy recipes to help you lose weight like these 5 mums? Then be sure to check out our 28 Day Weight Loss Challenge.
Our 28 Day Weight Loss Challenge is a family-friendly, breastfeeding-safe program designed FOR MUMS to help them tackle their health and lose the baby weight. 
Every week you are given a different meal plan to follow and each month we add 100+ NEW recipes to our Challenge Recipe Hub. That way, you'll never get bored and stay on weight loss track while digging into healthy, yummy recipes.
Learn more about our 28 Day Weight Loss Challenge HERE.