Don't let their amazing weight loss results fool you, these five mums say their success with the 28 Day Weight Loss Challenge goes far beyond the scales!
From having the confidence to meet new people, to finding a positive relationship with food (since, like, forever), these mums feel totally transformed.
And it didn't take long before they felt the benefit of their healthy eating on the 28 Day Weight Loss Challenge. Many of these five mums said that they couldn't believe just how quickly their mindsets changed from negative or unhappy to positive and confident.
Could you do with a bit of that confidence? Join us on the 28 Day Weight Loss Challenge and lose weight in a healthy way with thousands of other real mums around the UK.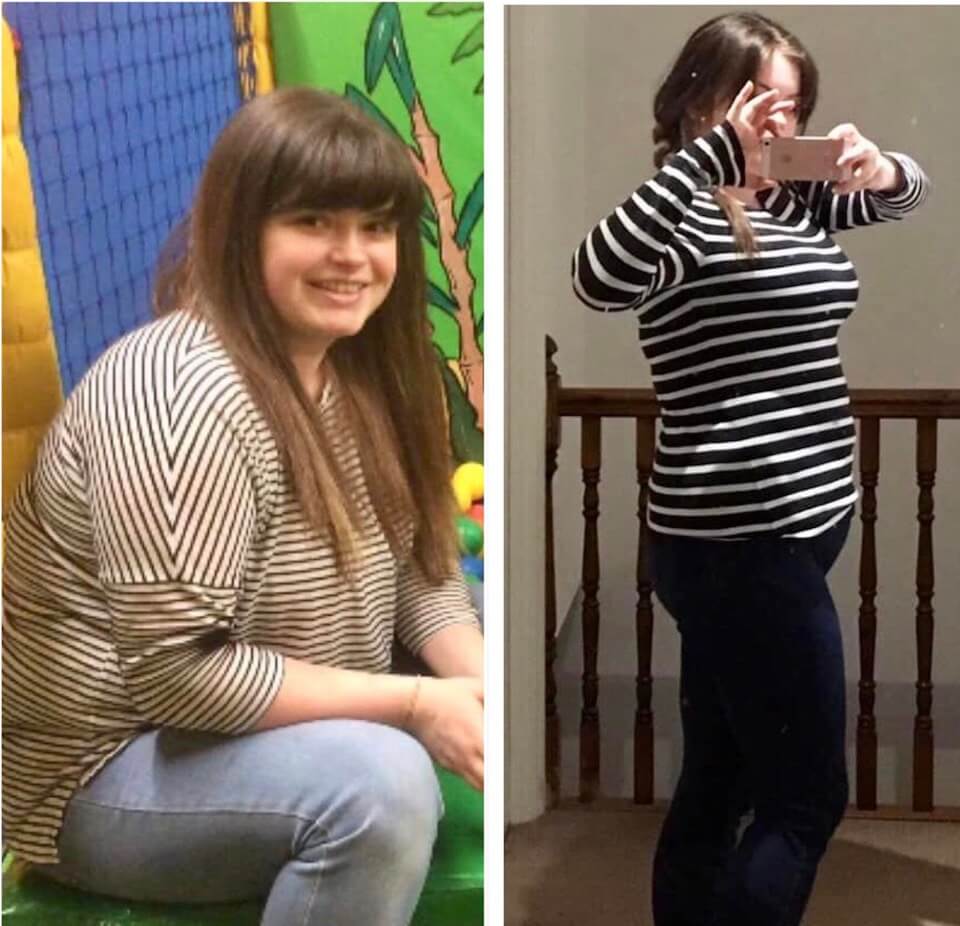 Linsey Greener has a healthy relationship with food for the first time
Linsey (pictured at the top of the page) says, "There's about six weeks between these two photos, and around 7lbs lost thanks to the 28 Day Weight Loss Challenge.
The visual transformation may not be huge, but don't be fooled. Something enormous has changed.
My relationship with food is a healthy one, for the very first time in my adult life.
I'd never have believed that it could change in such a short space of time, but it has. I no longer eat an entire week's worth of calories in one session. I now know eating doesn't need to be an emotional response. I know food won't make me happy, but being fit and healthy will."
Elena Eeles is feeling stronger and more confident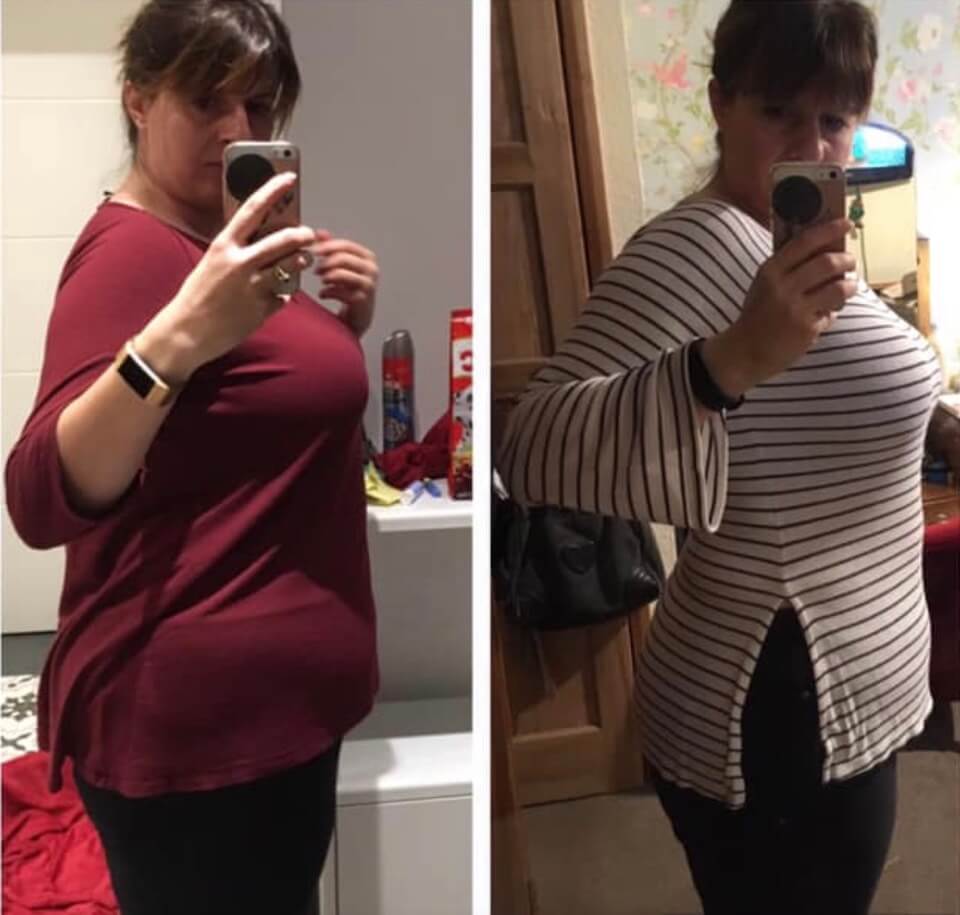 Elena says "I joined the 28 Day Weight Loss Challenge 6 months ago, and after a good start I fell if the wagon. I hopped back on the wagon last month when I came back from my holidays!
This time I am feeling really strong with all the help and support of this group. There is something to say about surrounding yourself with positive people as I find it has really changed my outlook on things.
I have lost half a stone and I can feel myself toning up but also I find that my attitude has totally changed.
I found myself full of anxiety after having my 2 babies, I wouldn't go to any attractions or days out where there were a lot of people.
But on Sunday I went with my 5 year old to family fun in the forest. That is huge for me as I didn't know anybody or where it was. I had my moments but it was a great day!
This Sunday I am doing to a treetop adventure with my 3 year old. I am convinced without the Healthy Mummy I wouldn't be ready to do things like that."
Emma Matthews is doing things she never dreamed she would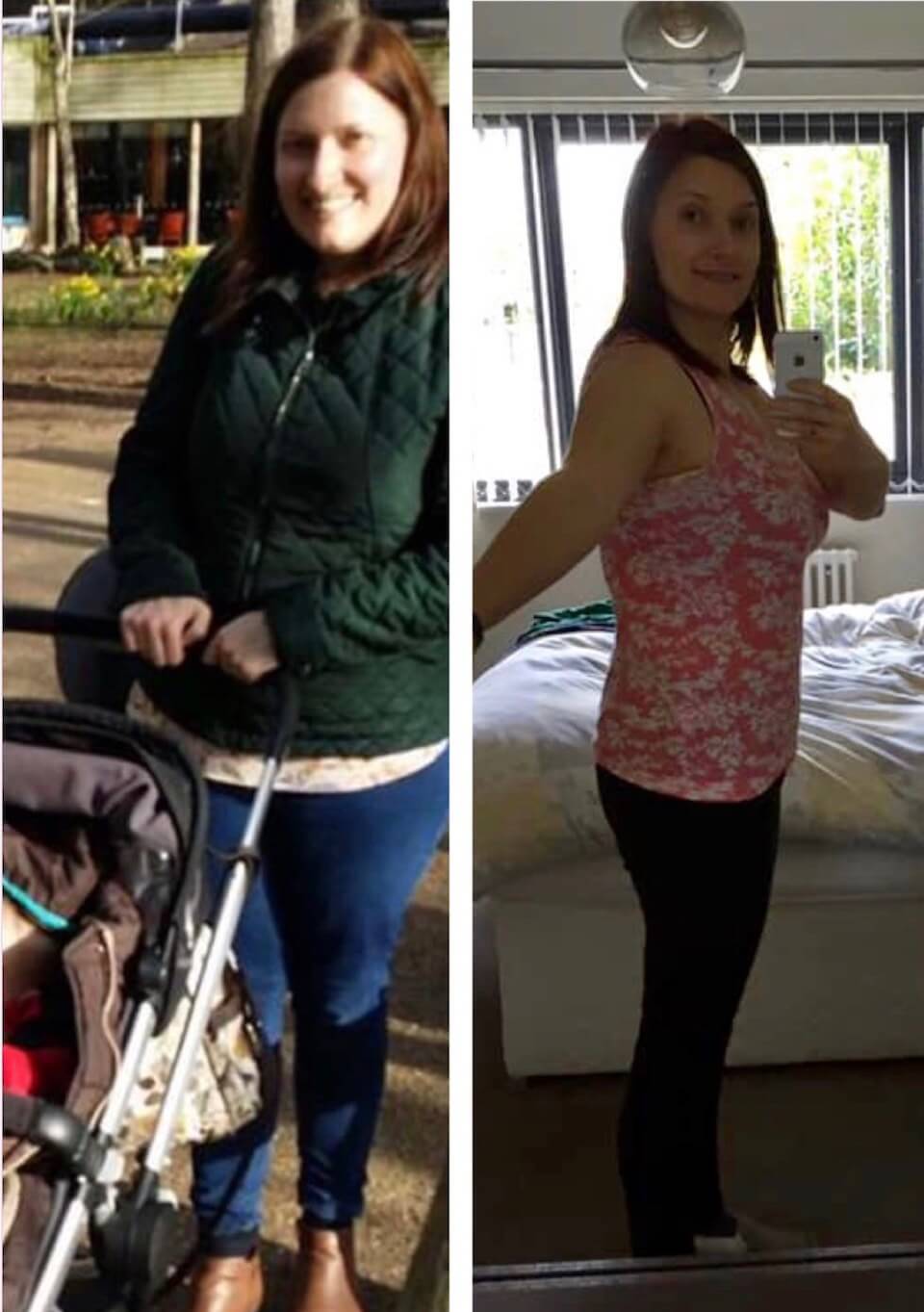 Emma says "So here's my before and after pictures, I always use the same before picture as it's the only one I can find. I always moved away from the camera and I didn't even take a before progress picture which I really regret now!
I started the 28 Day Weight Loss Challenge five months ago. I was 11.7st and never followed a plan before so I was very dubious, but it's one of the best decisions I have ever made.
This month I am a #febmotivationmum and I can't believe I have the confidence now to do this and post my face and body to loads of people on this page! I wouldn't have dreamed of it a few months ago!
I have lost 1.4st – not many more pounds to my goal.
I feel so much stronger, and have loads of energy, which really helps. Now my little boy and I have lots of fun at the park and soft play, whereas before I sat on the side lines and watched him play, I think he prefers me this way.
I really love transformation Tuesday and flashback Friday posts, they really encourage me to keep it up, as this is the place for normal everyday mums so I think 'if they can do this on a bad night's sleep/poorly child/feeling ill' then so can I!"
Monika Rusin Fortova says weight loss hasn't happened for her until now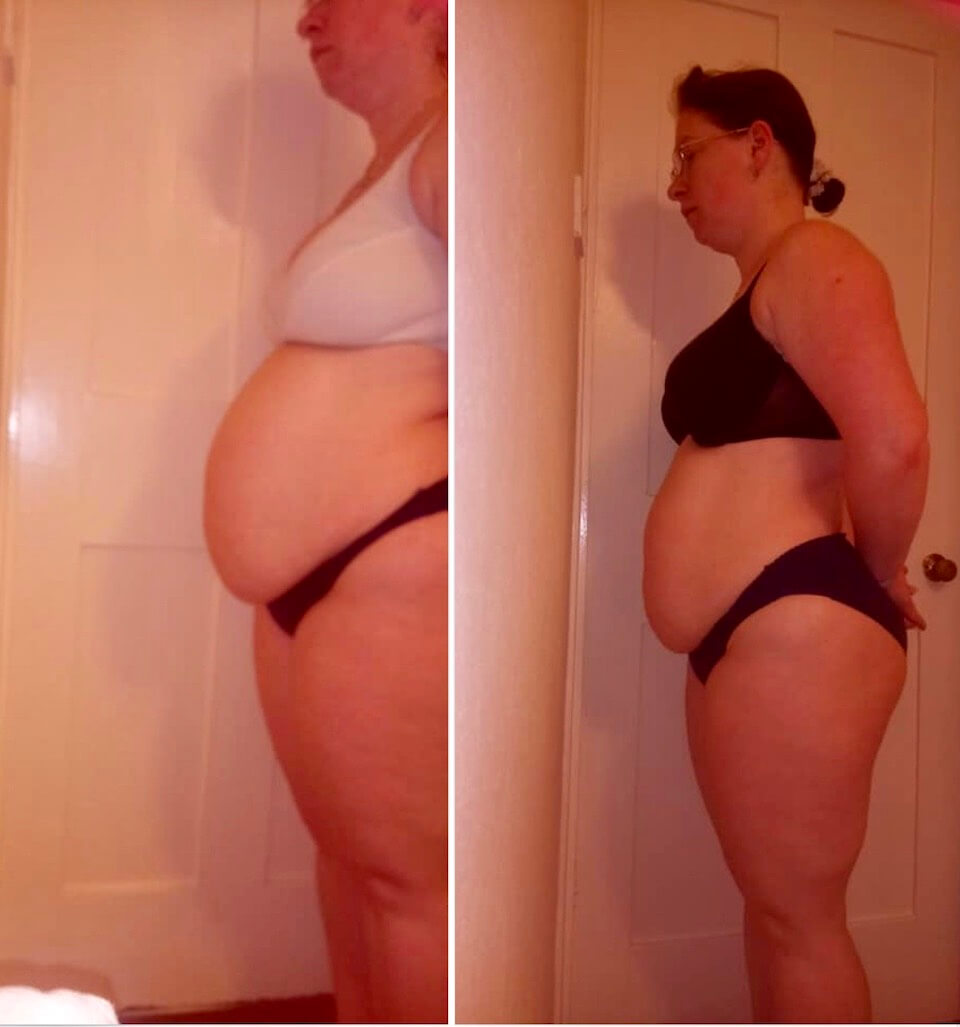 Monika says "I joined the 28 Day Weight Loss Challenge last month and I am so happy I did!!! In just five weeks I lost 11lbs, inches off my tummy, so my jeans are now falling off.
But mainly I've gained a lot of energy, healthy eating habits and an amazing support group. I've tried to lose weight before but this time I believe I can do it!" 
Natalie Cowie is so glad she took the 'before' photos now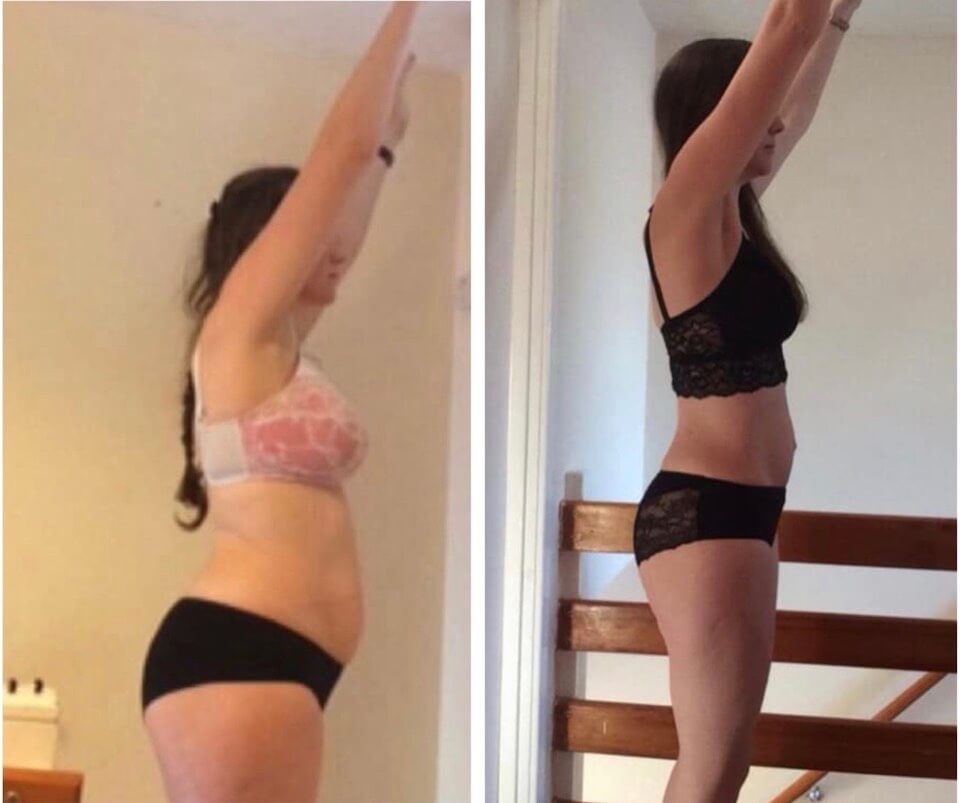 Natalie says  "The non-scale victories always outweigh those on the scales for me. And with the 28 Day Weight Loss Challenge, there's been plenty.
I had gestational diabetes in pregnancy, and although I didn't put on much weight while pregnant, I ate and ate and ate afterwards and piled it on.
10 months ago, I was overweight and unhappy. My confidence was low and anxiety was sky high. I didn't like having my photo taken and I hated going to places where I'd meet new people. I felt I'd lost myself and was just 'mum'.
The 28 Day Weight Loss Challenge has changed everything!
I'm happier, I have more confidence, I no longer feel anxious like I did before. I enjoy cooking healthy meals for the kids.
And most importantly, I feel like 'me' again.
And to those mums who are reluctant to take progress photos… did I think last year that I'd be sharing my photos of me in my pants!? Certainly not!! But here they are.
Please take photos! You don't have to show them to anyone. You don't even have to look yourself if you don't want to, but you'll be glad you did further down the line."
Now it's your turn to become a Healthy Mummy!
If you are wanting to lose weight and improve your energy – not to mention – help improve your overall health and wellbeing – our 28 Day Weight Loss Challenge is an awesome program to check out.
Our 28 Day Weight Loss Challenge includes:
28 days of at home exercise routines (no gym needed) – with video instruction
Customisable and breastfeeding friendly meal plans (including 7 Day Cleanse)
Time-efficient exercises for busy mums – under 30 mins
Challenge combines Pilates exercises with interval and circuit training (HIIT)
Suitable for basic to advanced fitness levels
Home to thousands of EASY-TO-MAKE recipes!
To learn more about our 28 DAY WEIGHT LOSS CHALLENGE CLICK HERE