Here at The Healthy Mummy, we love to celebrate the achievements of our wonderful mums!
These mums have been following The Healthy Mummy 28 Day Weight Loss Challenge and have seen amazing results with their weight as well as their personal growth and confidence.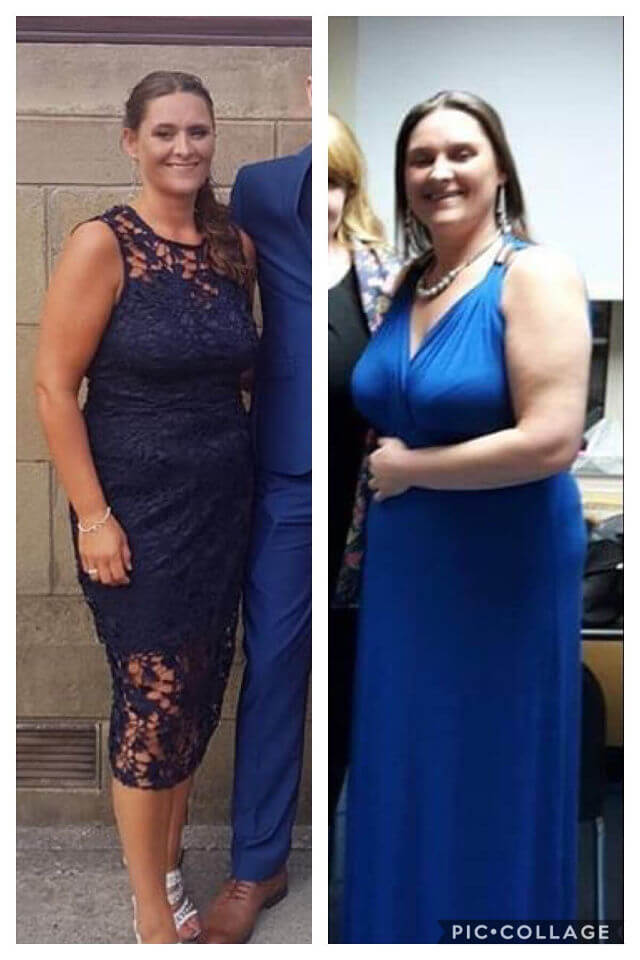 Sandra Blair says The Healthy Mummy has changed her whole way of life!
Sandra says, "Came about this picture, never used to allow myself to be in front of the camera back then."
"Can't believe where I have come from to where I am now. I have more confidence and actually don't mind seeing myself in a picture." 
"The Healthy Mummy 28 Day Weight Loss Challenge has changed my whole way of life."
Nikki Lea Eckley says she now eats a deliciously healthy menu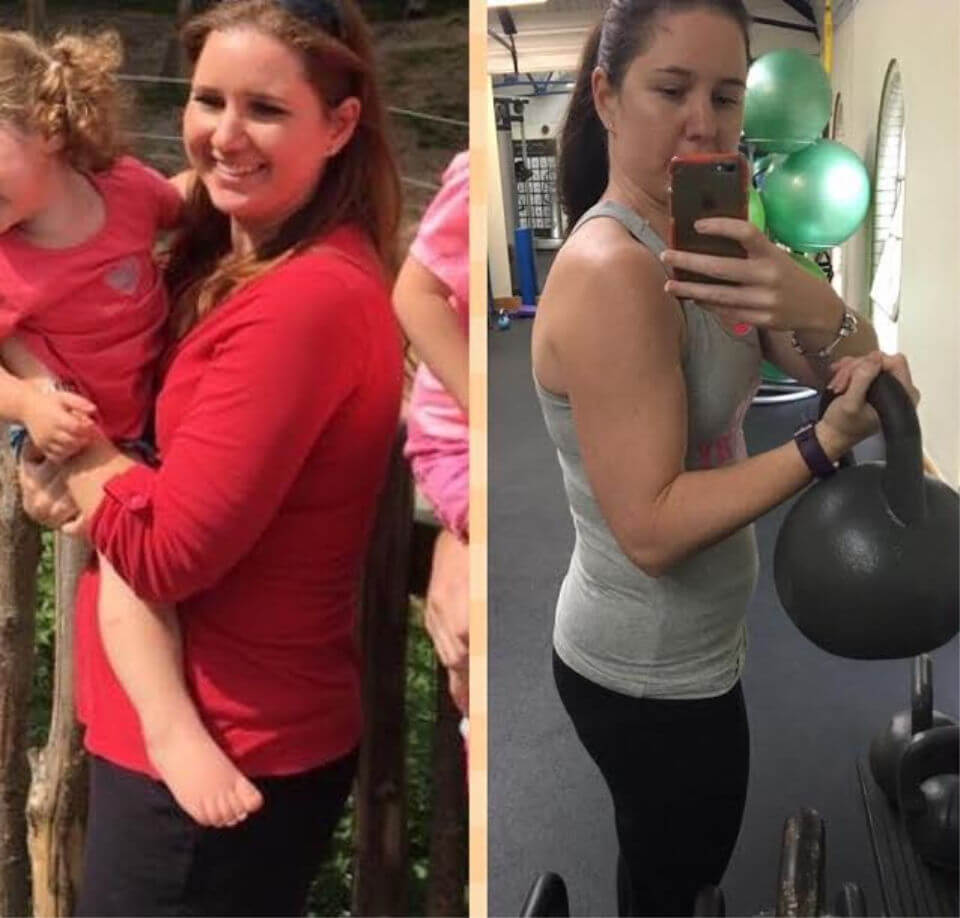 Nikki says, "I took this picture at the gym this week to show that The Healthy Mummy for me is not about pursuing being 'thin' or even being as skinny as I was before kids! Because I know I'm different now, I'm a mum, a wife, have responsibilities and also want to enjoy my life. I want to be a healthy mummy."
"I totally let myself 'go' after having my 2 girls, I lived on Coke and biscuits, then attempted to get in shape by cutting calories and thought I'd have to go to hardcore bootcamp type classes 5 times a week to get any results."
"Well this just wasn't sustainable AT ALL. Just making a gym class once a week was bordering on impossible with 2 clingy babies so I gave up and continued on my unhealthy way – not only to massive weight gain but to dangerously high cholesterol, and physical injury."
"This is where The Healthy Mummy has turned my life around. In 4 months, I've changed my eating to HEALTHY and DELICIOUS food 6 times a day, I am exercising on average 3 times per week now, but all in my own time, either in the comfort of my own home (in my PJs!), or a run or a trip to the gym armed with The Healthy Mummy exercises, so no need to stick to class schedules or nearly kill myself in a bootcamp class!"
"This is why this plan is 100% sustainable for me and I LOVE The Healthy Mummy!"
Gemma O'Leary says she is happier, healthier and doesn't get stressed about meals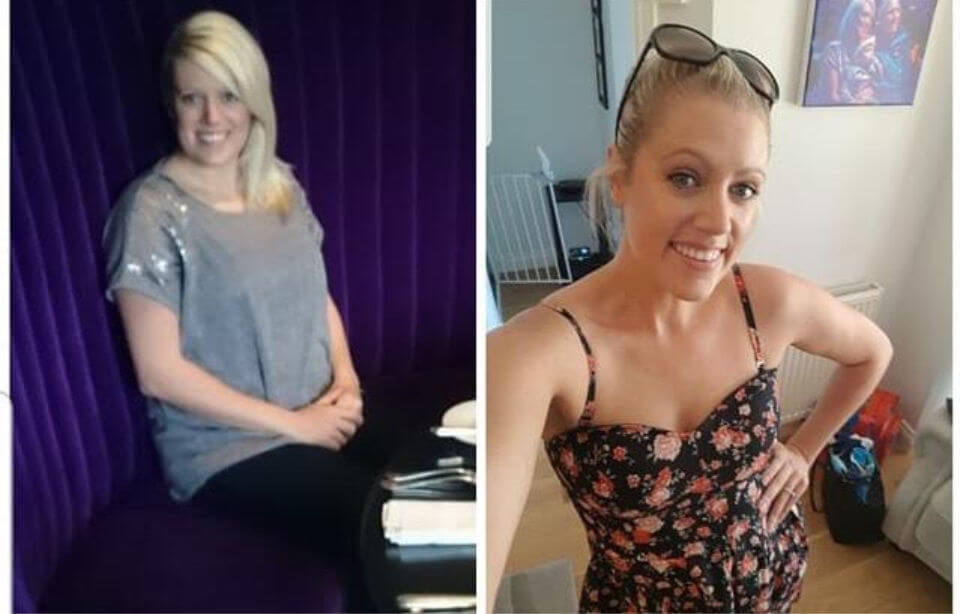 Gemma says, "Looking back at my old photos brings back all the memories of how uncomfortable I felt in my own skin! I would live in baggy tops and leggings."
"Now I'm happier, healthier and don't get stressed about meals because I'm organised and have a freezer full of meals and snacks just in case! I don't have to cut anything out and still have treats but they are healthier ones and in moderation."
"The Healthy Mummy Smoothies make my life a million times easier when I just don't have time for anything else and they taste SO GOOD!"
"Going to ramp up my exercise using the videos on the app now that it's getting colder and we're running around outside less."
"Can't wait to finish this year feeling a million times better than I started it!"
Tracey Bentley had to get new clothes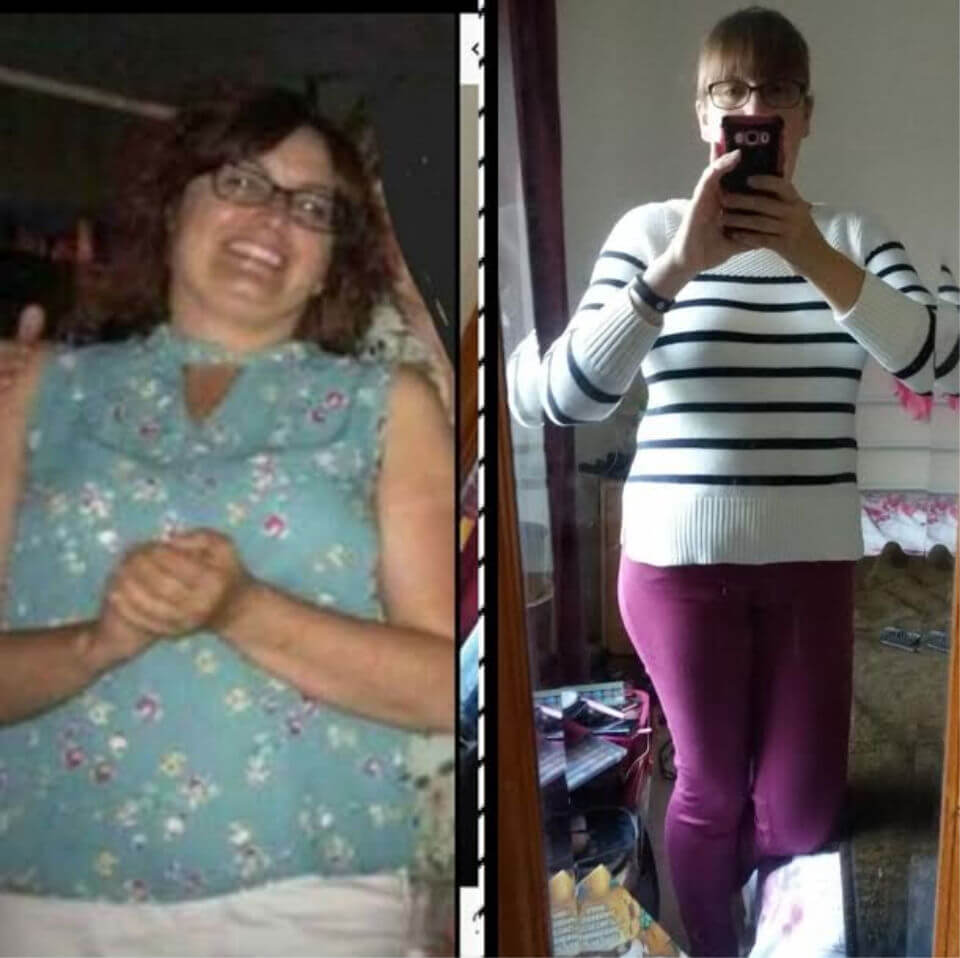 Tracey says, "Had to go and get some new clothes and I hate shopping for myself so it wasn't a fun process. But it had to be done!"
"Just had a great compliment on my weight loss by a neighbour of mine and it really does help boost my confidence."
So all you lovely ladies on here, you all look amazing and you should be so proud of yourselves"
Vanessa McAdam says The Healthy Mummy has changed her for the better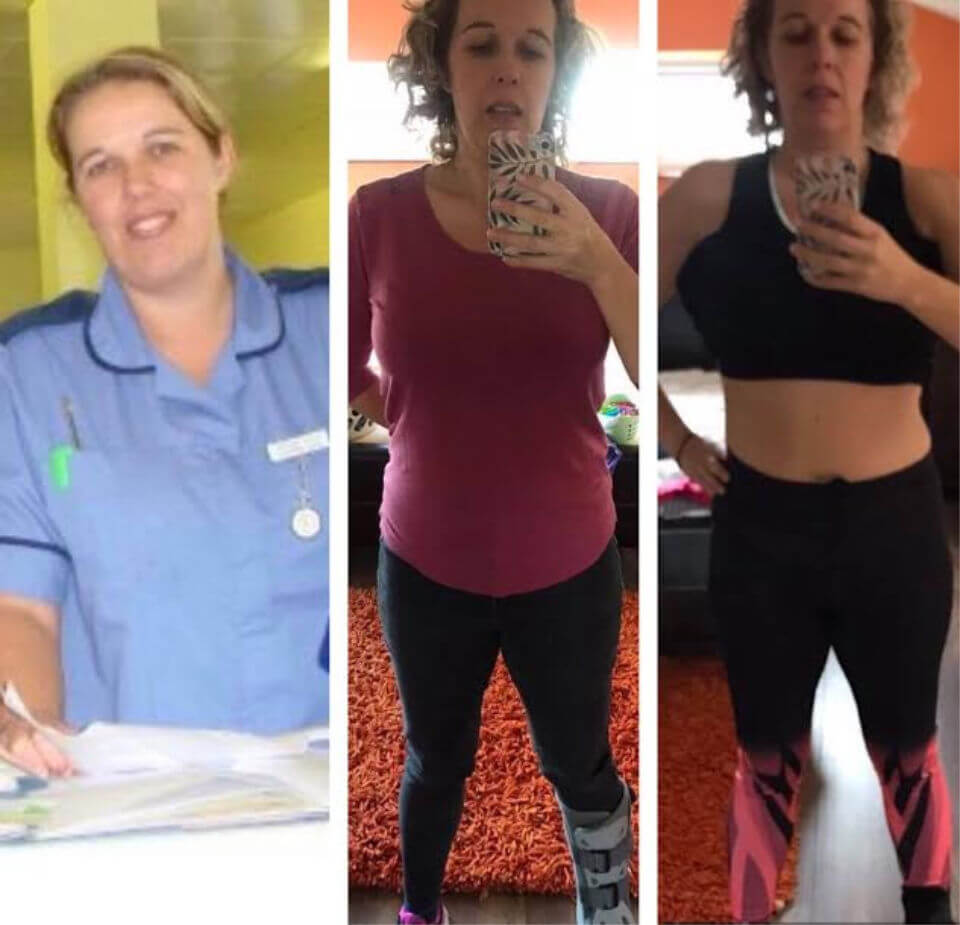 Vanessa says, "First photo is pre children when I thought I was fit and healthy! Second photo one month ago when I broke my ankle, and last photo today! 
I love how The Healthy Mummy has changed my life, given me energy, amazing food, and a great support network. Even a broken ankle doesn't stop me – I refused to let my hard work go to waste by wallowing and eating (there may have been a little of that lol)!"
Well done ladies on your amazing achievements and your new lease on life!
More on the 28 Day Weight Loss Challenge
Want access to thousands and thousands of healthy recipes that will help you to lose weight? Then be sure to check out our 28 Day Weight Loss Challenge.
Our 28 Day Weight Loss Challenge is a family-friendly, breastfeeding-safe program designed FOR MUMS to help them tackle their health and lose the baby weight. 
Every week you are given a different meal plan to follow and each month we add NEW recipes to our Challenge Recipe Hub. That way, you'll never get bored and stay on weight loss track while digging into healthy, yummy recipes.
Learn more about our 28 Day Weight Loss Challenge HERE.
If you would like a sneak peek at some of the meals, snacks and exercises from the 28 Day Weight Loss Challenge you can download our FREE recipe packs HERE.