Hi – My name is Rhian and as well as being a busy mum of two little young boys – I am also the founder of The Healthy Mummy which I am super proud to say is transforming the lives of mums all over the world.
The Healthy Mummy is a health and weight loss program created for busy mums and we started back in 2010 when I was pregnant and wanted to create a supportive and holistic program for mums (you can read my story here) and now millions of mums use our famous 28 Day Weight Loss Challenge and Healthy Mummy Smoothies every day.
Celebrating our 8th birthday this year is such an exciting time and I wanted to share with you my 8 all-time favourite Healthy Mummy meals!
My 8 favourite meals
All the food is from the 28 Day Weight Loss Challenge and you can see over 4,000 recipes in the challenge when you join
A few of the recipes are on the blog already so you can check them out straight away (the links are below)
1. Dragon Sauce Turkey Burgers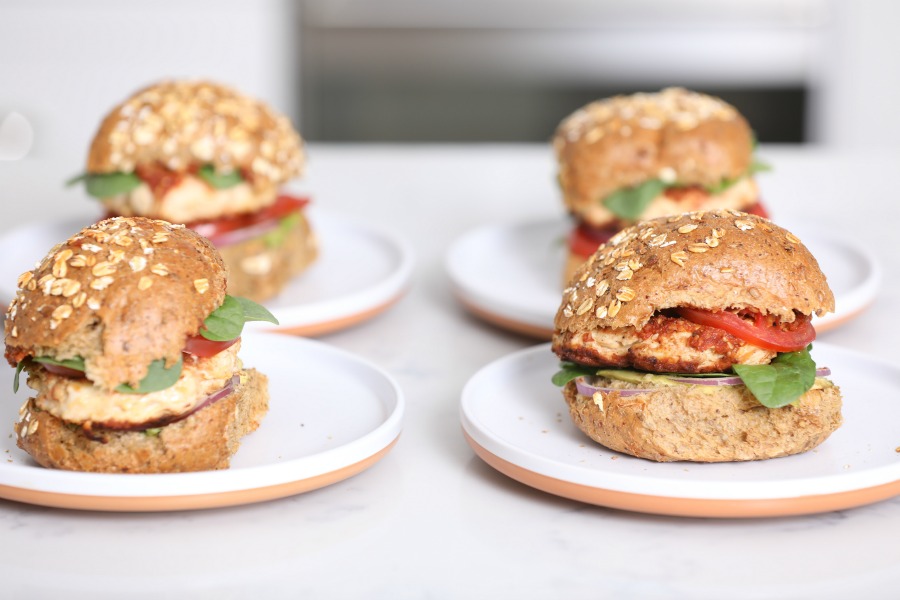 This is a 28 Day Weight Loss Challenge recipe.
2. 

One Pot Spaghetti Bolognese