As a mum, you generally put yourself right at the bottom of the priority list. Between the kids, your partner, the house, (even the dog!) it can feel like there's just no time to consider your own needs.
But the old safety message from the plane is true, we need to fit our own oxygen masks before we help anyone else. And these mums are testament to that – they decided to make their own health a priority and are now enjoying the results.
Weight lost, inches gone, confidence up, all thanks to joining the 28 Day Weight Loss Challenge and putting themselves a lot further up the priority list for a change.
You can do it too. Join us on the next 28 Day Weight Loss Challenge and see what a difference you can make in your own life.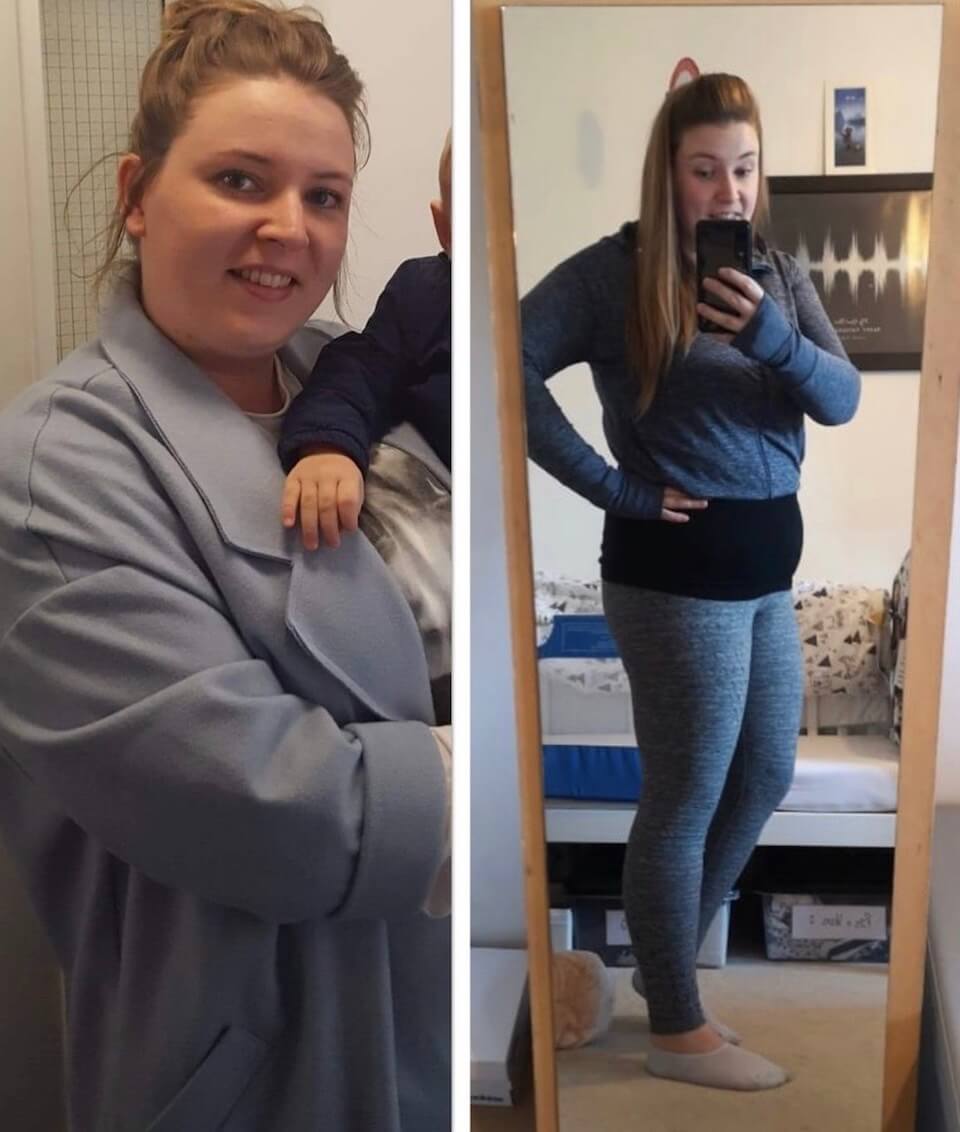 Maria O'Rourke is forever grateful she did something for herself
Maria (pictured above) says, "The photo was taken 10 months ago, before I started on the 28 Day Weight Loss Challenge or even found it.
I despised this photo and the 10 that got taken with it! All I wanted at that time was a photo with me and my little one to treasure.
I genuinely thought I deleted it because of how much I hated it but I am glad I didn't. Now I can look back on the very rare ones I do have and notice a change not just physically but emotionally and mentally too.
When my little one was born I lost myself massively I wasn't Maria nor did I felt like a good mum. My independence, work life that I was used to I felt like it got taken from me and I would say I comfort ate. 
I was far from happy in that photo and I think the awkward fake smile shows. I am now a mum who is 23lbs lighter, 6 1/2 inches smaller in the waist and can hold my son that little bit longer without my back hurting too much.
I have a long way to still go to get where I want to be but I will forever be thankful that I did something for me!
I am so happy with my life now, feeling mentally stronger and fitter than I ever did thanks to the 28 Day Weight Loss Challenge."
Amy Adams finds motivation from looking at old photos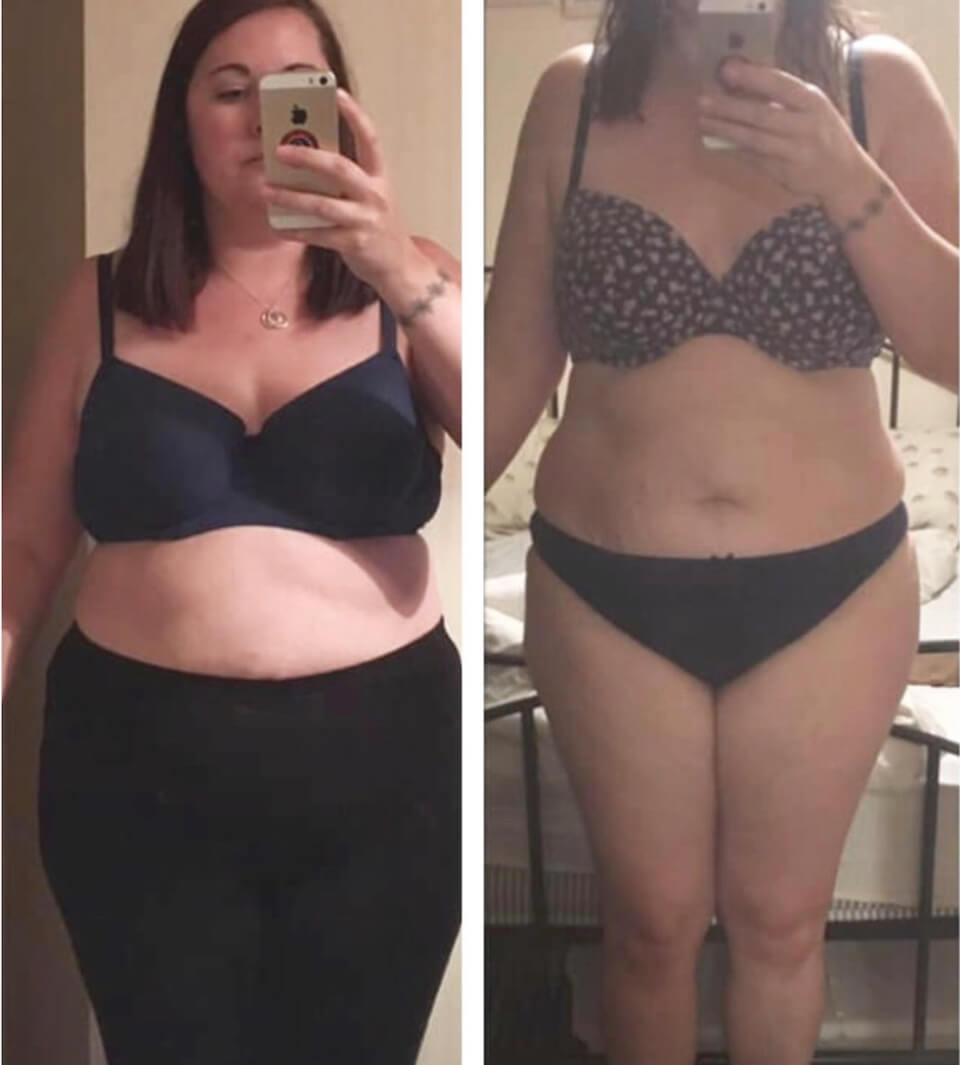 Amy says, "So it's not a massive change, and it's taken a long time… but I did it my way, in a sustainable way and I'm happy!
This has absolutely spurred me on and I'm now scouring the 28 Day Weight Loss Challenge app for new recipes to try!"
Alyson Hackett says her lifestyle has changed forever in 6 months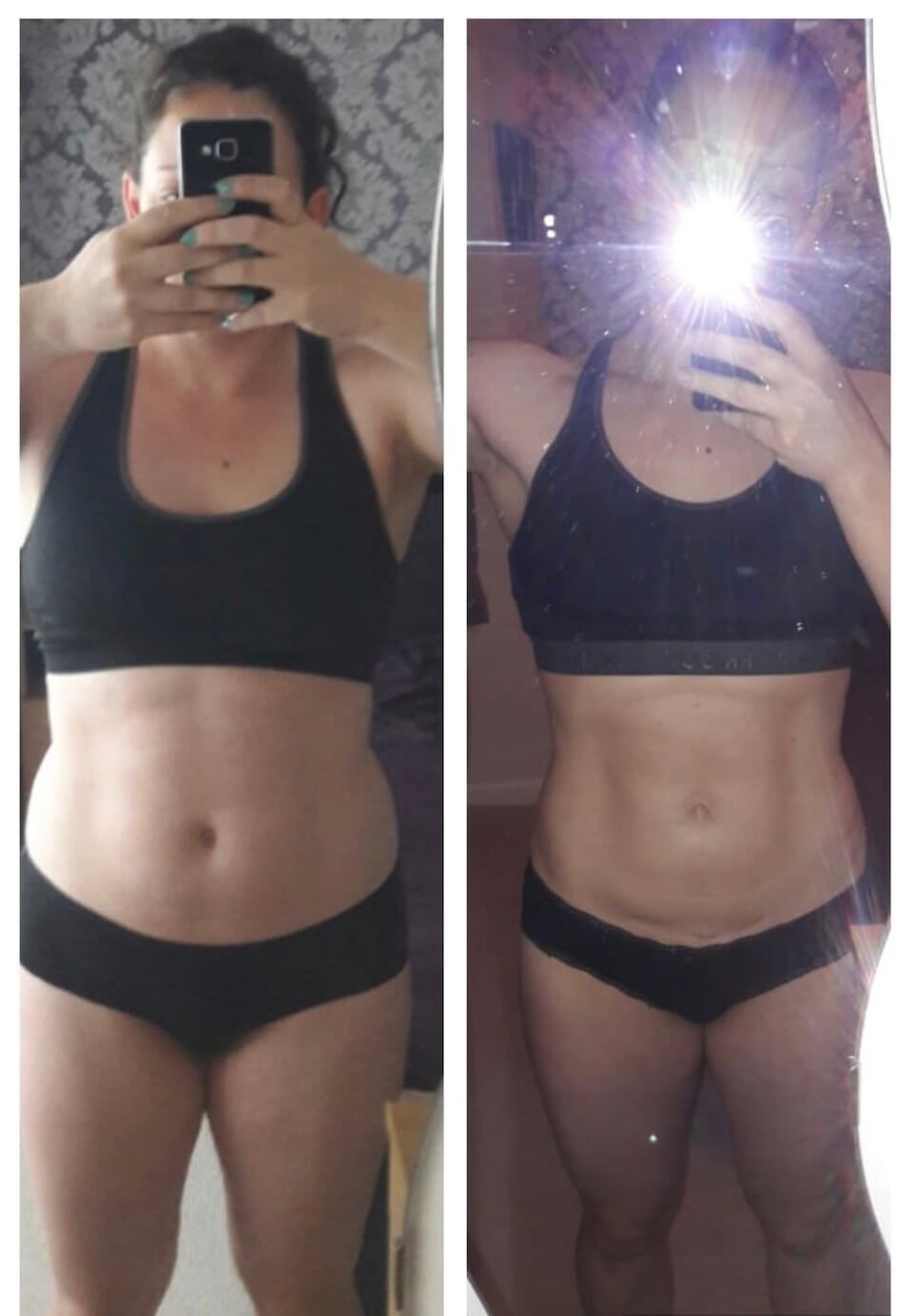 Alyson says, "In the 6 months I've been on the 28 Day Weight Loss Challenge I've lost 25lbs and 32cms from my body, but I've gained more than I could have asked for…
I'm happier in my own skin meaning my insecurities are disappearing and my confidence is growing.
I'm more toned and my general fitness has improved.
I'm not as self-conscious as I used to be.
I'm proud of my body for going through pregnancy and a c-section.
I'm trying different foods every day and cooking healthy meals for my family. 
I'm saving money by meal prepping and avoiding waste.  
I suffer fewer headaches than I used to and have so much more energy. 
I'm so glad I joined when I did, my lifestyle and eating habits have changed forever."
Victoria Hollyhead loves that you can lose weight at your own pace
Victoria says "This is the first time I've posted anything like this since putting on this weight.
I've lost half a stone since joining the 28 Day Weight Loss Challenge.
I think it's great that you take things at your own pace.  I do think progress photos work as you can look back and see how well you're doing!
I'm wearing the same pants and they're fitting much better. "
Hazel Cooke can see a difference in just four days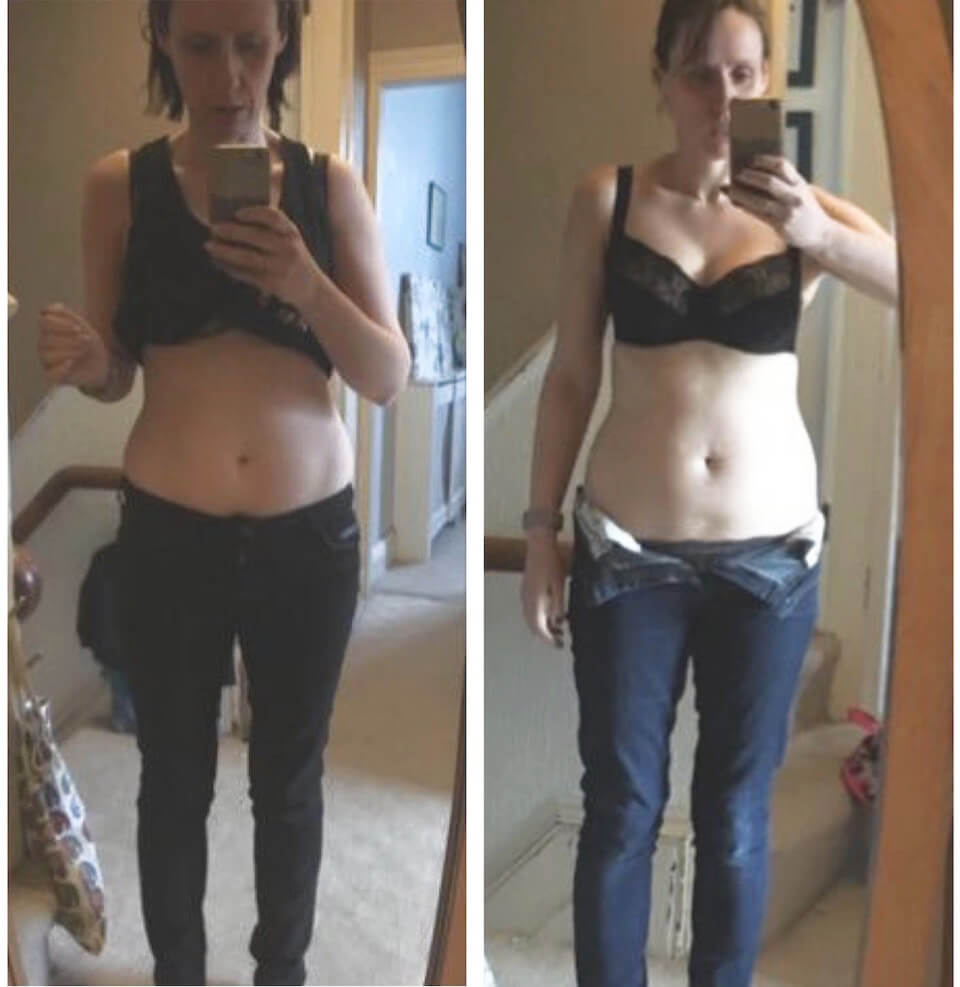 Hazel says, "So I nearly didn't post these after seeing some amazing 28 Day Weight Loss Challenge transformations and abs, but then I realised that's not what this group is about at all… we aren't here to compare ourselves against others but to encourage and push each other on our own personal journeys. 
The picture on the right was taken on Sunday and the one of the left this morning after 4 days of full cleansing. I know that the difference isn't very visible but I can't expect much in 4 days! I definitely feel less bloated.
Furthermore, I'm proud of sticking to a strict cleanse all week as yes it's making me feel less bloated but more importantly it's changed my mindset. My head is well and truly back in the game! I've made sure I've met my 10k step count and really tried with my water intake.
Next week I will get that 3L every day and am pushing to exercise at least four times a week. I'm posting this to make myself accountable. Thanks Healthy Mummy!"
Tracey Bentley has gone from size 18 to a 10-12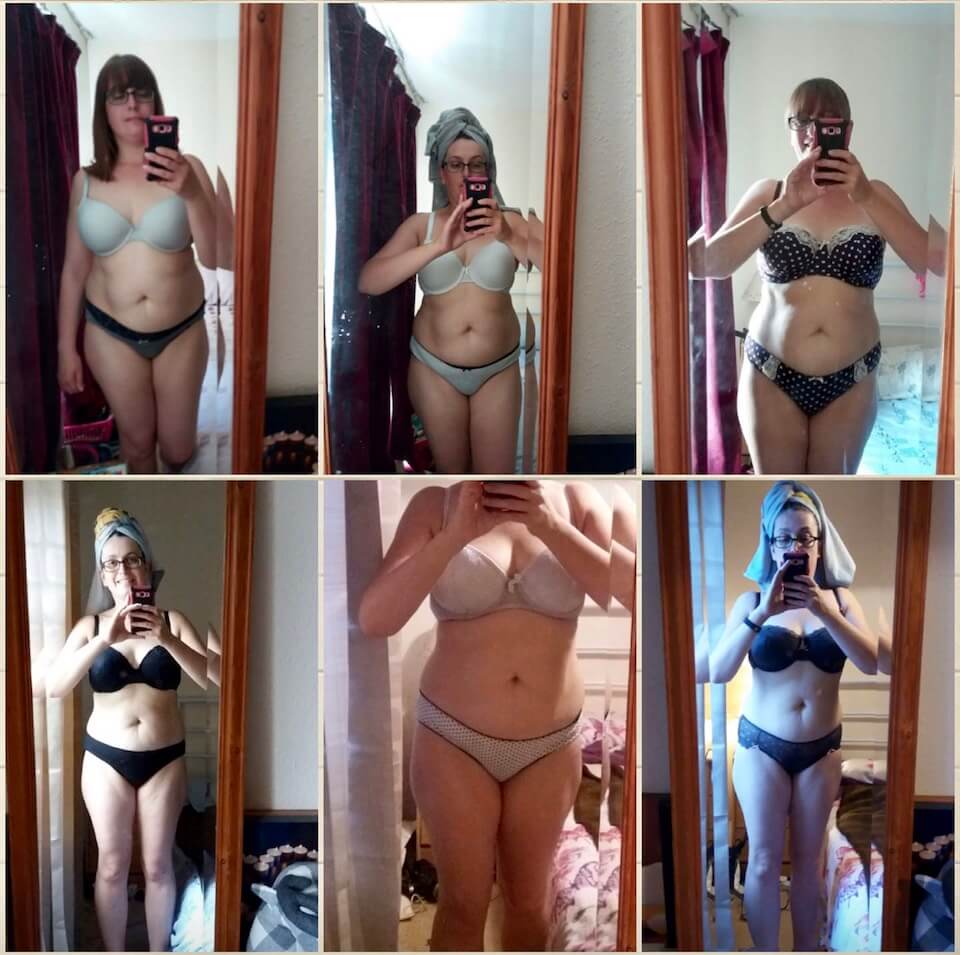 Tracey says "9 months between photos!
This shows why progress pictures are so important, the scales doesn't always move but the photos show a dramatic change to your shape that you wouldn't notice day-to-day. 
2.10st down and from a size 18 to a size 10-12, this all wouldn't have been possible without the 28 Day Weight Loss Challenge.
I've managed to lose 2lbs during my cleanse week and my next mini goal is to shed the last few lbs to reach my goal of 10st 7lbs."
Change your life like these ladies have with our 28 Day Weight Loss Challenge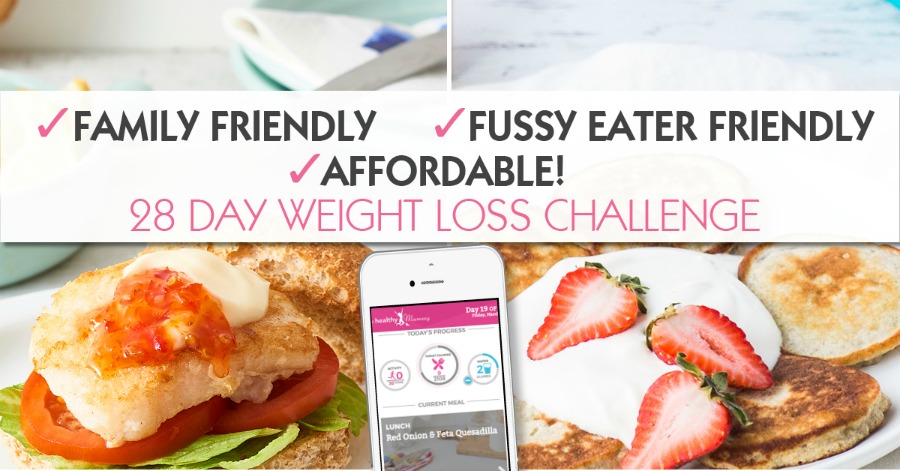 If you are inspired by the transformations of these mums and want to take charge of your own health and weight – then join our 28 Day Weight Loss Challenge TODAY.
With more than 4,000 delicious (and healthy) recipes, 350 exercises & 24/7 support – the 28 Day Weight Loss Challenge is designed (and proven) to help busy mums like you lose weight!