Hi! My name is Rhian and as well as being a busy mum of two boys, I am also the founder of The Healthy Mummy – and you can read about how I started The Healthy Mummy in 2010 here
As a busy mum of two, I know how easy it can be to go overboard with your daily calorie requirements! You think you're being healthy and making great 28 Day Weight Loss Challenge meals but the weight isn't shifting. 
At The Healthy Mummy we 100% focus on education around health and weight loss and I really wanted to show how by following our healthy recipes and meal plans can significantly reduce your calorie intake – WITHOUT compromising on taste.
And as well as tasting great this approach WORKS for healthy weight loss. Mums have lost over 3 million kilos on our plans and it is because our plan is balanced, sensible, sustainable and affordable. (Check out Sarah Maynard's results after losing 8 stone with us – and scroll below the recipes to see even more MEGA inspo!)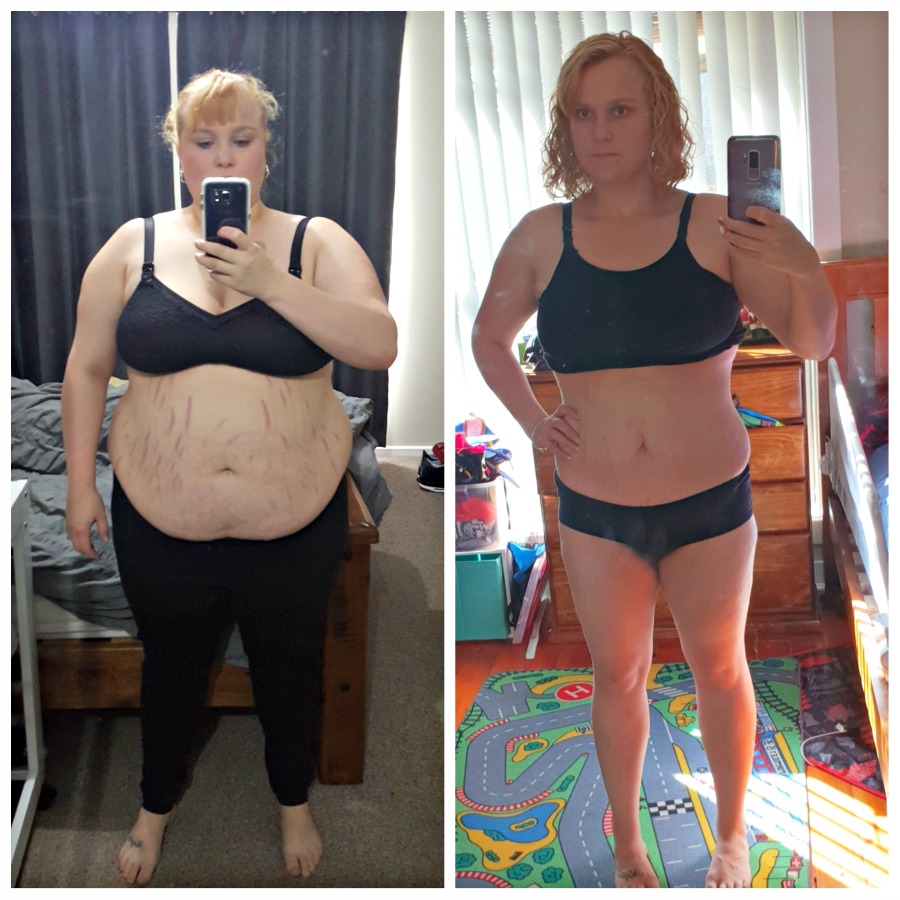 So today, I'm going to show you how just a few SMALL changes can overhaul your meals and further your weight loss!
When it comes to making meals and you're trying your best to make everyone in the family happy, sometimes you may not realise the portions are too large or you use ingredients that could be swapped with healthier options.
Small changes like this that mums can do can really change the nutritional details and calories in the meals you're eating, and can give you more of an opportunity to enable you to reach your weight loss goals. 
This is where our 28 Day Weight Loss Challenge comes in hand. Healthy, nutritionally planned and portioned meals from the 28 Day Weight Loss Challenge ensure you're on track with your energy requirements, vitamins and minerals to reach your goals.
Below I have laid out 7 comparisons of Healthy Mummy 28 Day Challenge meals versus the same meal made with different ingredients and quantities – so you can see how SMALL changes can make a HUGE difference! 
These recipes may look very similar but look closely and then see the difference in calories, you'll be blown away at how easy it actually is to increase your calories without even realising. 
All of these recipes are from the 28 Day Weight Loss Challenge and the recipe hub so you can easily make for you and your family.
1. The Healthy Mummy recipe: Chicken Schnitzel Fingers with Sweet Potato Wedges (356cals)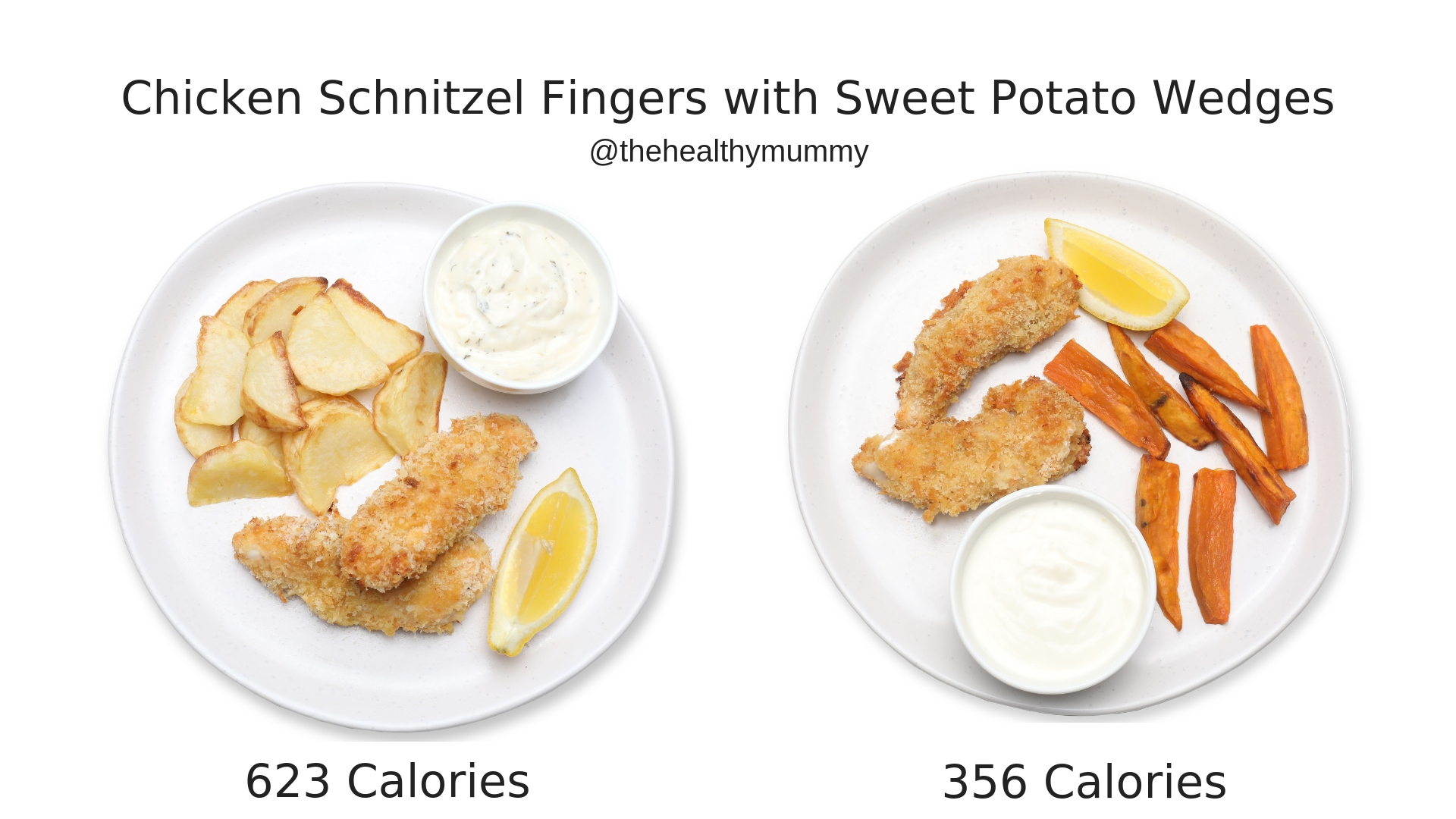 How did the calories increase on the 623 calorie serve?
This served 4
     increased chicken to 800g (4x 200g breasts),

     swapped sweet potato to 480g white potato (4 medium),

     swapped yoghurt to store bought lemon aioli 260g,

     swapped homemade wholemeal breadcrumbs to white store bought breadcrumbs,

     increased oil to 2 Tbsp
2. The Healthy Mummy recipe: Creamy Mushroom & Bacon Ravioli (328cals)
How did the calories increase on the 797 calorie serve?
For 1 serve
     

increased to 185g beef ravioli,

     

used 100ml regular fat thickened cream not reduced-fat

     

increased to 54g (2 rashers) bacon,

     

increased to 10ml olive oil
3. The Healthy Mummy recipe: Greek Beef Burgers (387cals)
How did the calories increase on the 690 calorie serve?
For 1 serve
     

increased to 120g beef mince per serve,

     

changed wholegrain bread roll to 1 medium Turkish bread roll,

     

added 1 tsp butter to the roll

     

increased feta in the burger patty to 25g

     

added 1 slice regular fat cheddar cheese (20g) to the burger fillings
4. The Healthy Mummy recipe: Mexican Lasagne (505cals)
How did the calories increase on the 932 calorie serve?
For the 4 serves
     

increased mince to 800g,

     

increased kidney beans to 400g,

     

used full fat sour cream not light,

     

used full fat cheese and increased to 150g rather than reduced-fat

     

added 250g white sauce (store bought Gravox parsley white sauce)
Make this Mexican Lasagne recipe
Ingredients:
400 grams lean beef mince
400 grams tinned kidney beans
2 medium carrot (140 grams)
2 brown onion (200 grams)
1 red pepper (100 grams)
400 grams tinned tomatoes
1 sachet taco seasoning, salt reduced (35 grams) cooking oil spray
5 wholemeal tortillas (225 grams)
1/2 cup extra light sour cream (130 grams)
130 grams reduced-fat cheddar cheese
Method:
Preheat the oven to 180C / gas mark 4. Finely dice the onion, grate the carrot, finely chop the red pepper, drain and rinse the kidney beans and grate the cheese.
Heat a non-stick frying pan over medium-high heat.
Sauté diced onion for a couple of minutes, then add 1 tablespoon water (this takes away the need for any added oil) and cook until the onion is soft and translucent, and water has evaporated.
Increase the heat to high and add the mince.
Cook, stirring, until there are no lumps and mince is brown.
Add grated carrot, chopped peppers, red kidney beans, diced tomatoes and taco seasoning. Stir and then simmer for 10-15 minutes until mixture has thickened.
Lightly spray an oven safe dish with cooking spray.
Layer the dish with a tortilla, then some of the meat mixture, and continue layering until you've used up all the tortillas and meat mixture, finish with a tortilla on top. Spread over sour cream and sprinkle the cheese over the top.
Cook for 30-40 minutes, or until golden brown.
5. The Healthy Mummy recipe: Supreme Pizza (440cals)
How did the calories increase on the 836 calorie serve?
For 1 serve
     changed to a regular storebought pizza base (166g) instead of pita bread

     increased to 40g ham,

     increased to 40g salami,

     increased to 40g mozzarella.
6. The Healthy Mummy recipe: Cherry Choc Slice (131cals)
How did the calories increase on the 314 calorie serve?
For original ingredient amounts to serve 10
     change dark choc to 150g milk choc,

     increased shredded coconut to 85g,

     omitted chia seeds,

     changed portion to 6 serves instead of 10, so portion size is larger
Make this Choc Cherry Slice recipe
Ingredients:
150 grams fresh cherries
45 mls coconut oil
1/2 cup shredded coconut (50 grams)
2 tbsp chia seeds (30 grams)
60 grams dark chocolate (70%)
1 tbsp coconut flour (10 grams)
Method:
If using frozen cherries, allow them to defrost and drain off any excess moisture. Pit cherries before use.
Place all ingredients except the chocolate and coconut flour into a food processor and blitz until well combined. Some small lumps of cherry are fine and add to the texture of the slice.
Line a loaf pan with baking paper and spoon mixture in, smoothing it with a spatula or back of a spoon. Put the pan in the fridge while you melt the chocolate.
Break the chocolate into small pieces and melt in a small bowl or jug over a saucepan of boiling water, stirring occasionally. Once it is completely melted, pour the chocolate over the cherry mixture and tilt the pan to get a thin, even coat of chocolate. Return the pan to the fridge for at least 4 hours.
When ready, dust a chopping board liberally with the coconut flour, and place the slice onto the board. This will give it a slightly cakey base.
Cut the slice with a hot knife into 10 equal pieces. 1 piece is 1 serve.
Leftovers can be stored in an airtight container in the fridge for up to 2 weeks or freeze for up to 3 months.
7. The Healthy Mummy recipe: Creamy Mango & Passionfruit Ice Lollies (83cals)
How did the calories increase on the 217 calorie serve?
For 6 serves
     Omitted tofu and swapped for 200g full fat vanilla yogurt,

     Omitted almond milk and swapped for 200g full fat thickened cream,

     Increased maple syrup to 60g
Make this Ice Lolly recipe
Ingredients:
150 grams silken tofu
1 mango (200 grams)
1 cup passionfruit pulp (240 grams)
1 cup almond milk, unsweetened (250 mls)
3 tbsp maple syrup (45 mls)
Method:
Peel and chop mango (use frozen if you can't get a fresh one). Add all ingredients in a blender or food processor and puree until smooth.
Pour mix into 6 ice lolly moulds and freeze overnight until firm.
1 ice lolly is 1 serve.
To access all The Healthy Mummy recipes – we have over 4,000 recipes – take part in the 28 Day Weight Loss Challenge here – which is used by 100,000's of mums EVERY DAY!!
Results from mums using The Healthy Mummy Plans
Amy Sims
Amy has gone on to lose 5 stone! Starting at 15 stone, she now weighs just over 9 stone, something she hasn't weighed since she was 10 years old she says.
"If you're consistent the result will come. It won't be overnight, you'll have to be patient, but consistency will get you there in the end," Amy says.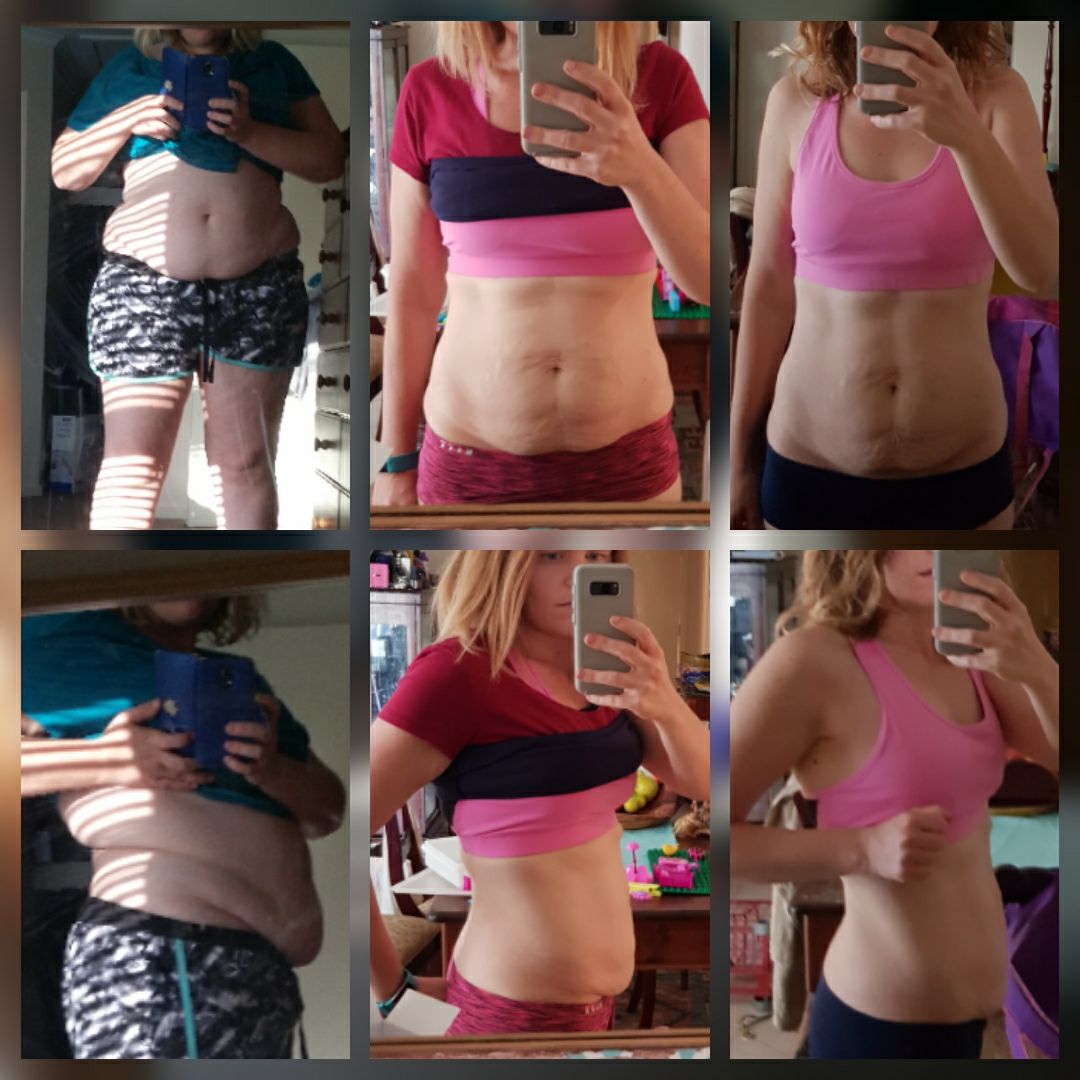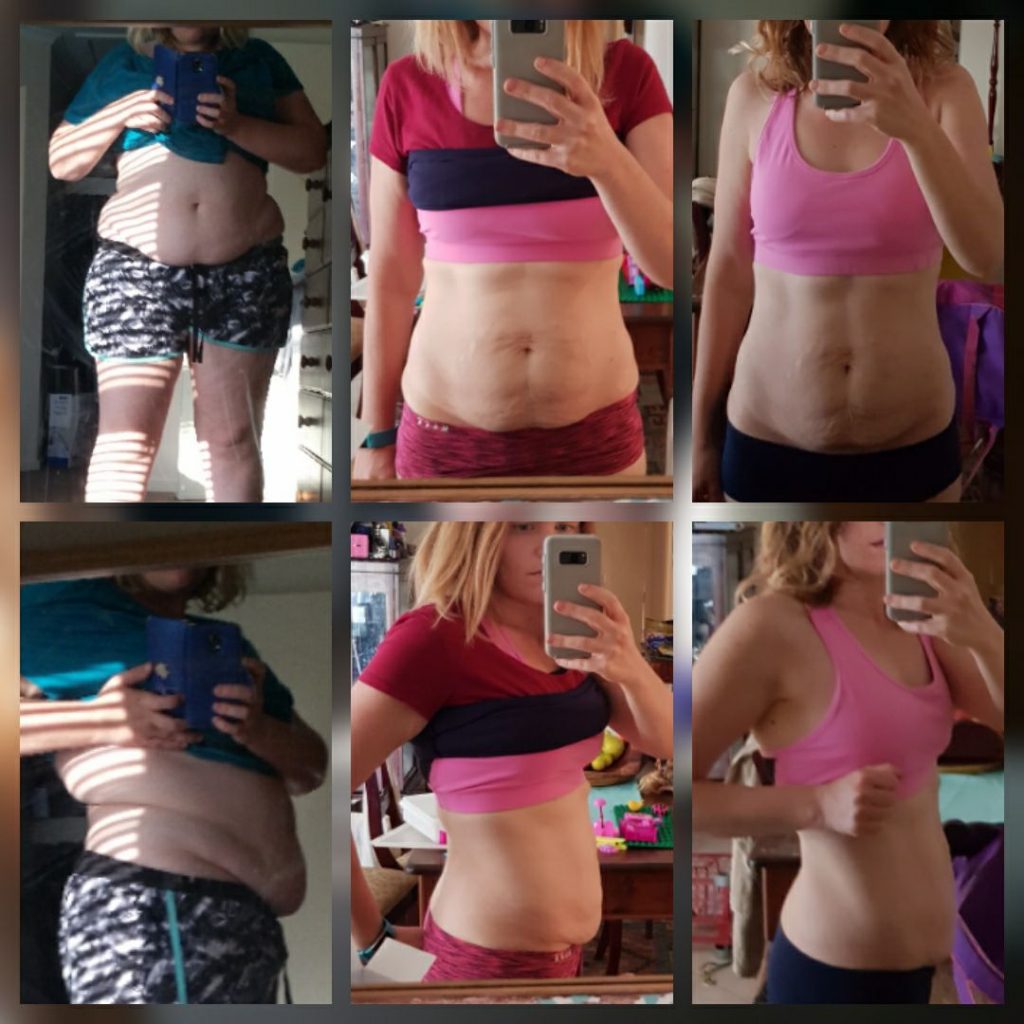 Zena Mason
"Look at that smile ladies, I lost3 stone* with The Healthy Mummy 28 Day Weight Loss Challenges and gained a bucket load of body confidence. I still shock myself that I have managed to do this all while working, running a business and managing a 21-month-old breastfed monkey…

"Previously I struggled with time management, prepping, healthy recipes without babies. I made lots of excuses. I drunk lots of energy drinks and I got up just before the alarm for work.. not anymore x
With The Healthy Mummy they have really simplified it for me, made it easy for busy people like me.
I'm forever in awe of the APP on my device that literally changed my mind and thinking".
Kerrie O'Brien
Kerrie has lost 2.6 stone and dropped 3 dress sizes (from 14-16 to 8) by following The Healthy Mummy 28 Day Weight Loss Challenges and exercises on the App as well as including The Healthy Mummy Smoothies in her diet.
"I am now lighter, smaller, healthier and fitter than I was in my 20's and 30's," says 48-year-old old mum of two, Kerrie O'Brien.
Feeling fabulous at 48, Kerrie says she is looking forward to confidently wearing a swimsuit this summer for the first time in 10 years. Something she admits she never thought she would say!
"I always used to sit on the sidelines in summer, even though I live in Queensland because I didn't feel confident enough to wear bathers in public. Now I definitely do!"
Are you ready to kick-start your weight loss?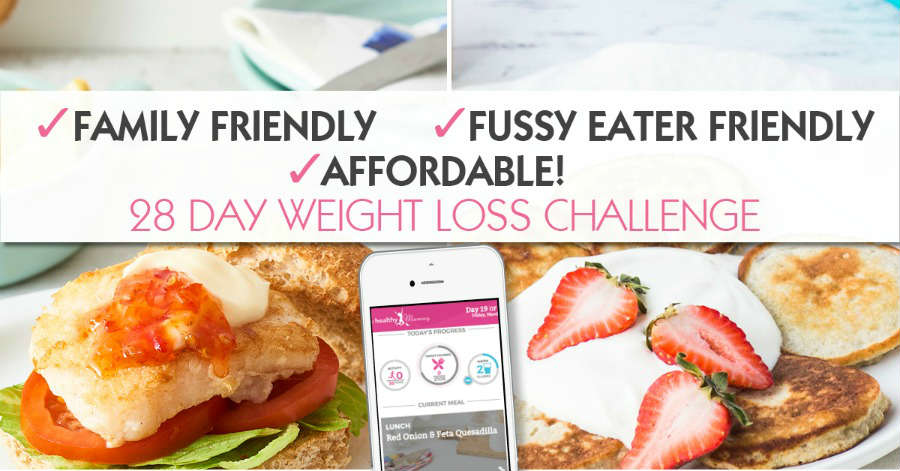 Want to shift your baby weight but feel like you have NO TIME in your day to exercise and eat healthily? That's where the Healthy Mummy's 28 Day Weight Loss Challenge can help.

Our Challenge entails: 
28 days of at home exercise routines (no gym needed) – with video instruction
Customisable and breastfeeding friendly meal plans
Time-efficient exercises for busy mums – under 30 mins
Challenge combines Pilates exercises with interval and circuit training (HIIT)
Suitable for basic to advanced fitness levels.
Home to thousands of EASY-TO-MAKE recipes.
To find out more about joining the 28 Day Weight Loss Challenge for £1 click here.
PLUS – connect with THOUSANDS of other mums on the 28 Day Weight Loss Challenge by joining our free support community here