Julia has been following the 28 Day Weight Loss Challenge for three years and has supercharged her metabolism and lost over 1.8 st! Not only that, by following the Healthy Mummy meal plans and meal prepping, she's cut her weekly shopping bill in half!!
Read her story and her amazing tips for staying on track and meal prepping below.
Healthy Mummy Mum Julia is eating her way to a faster metabolism!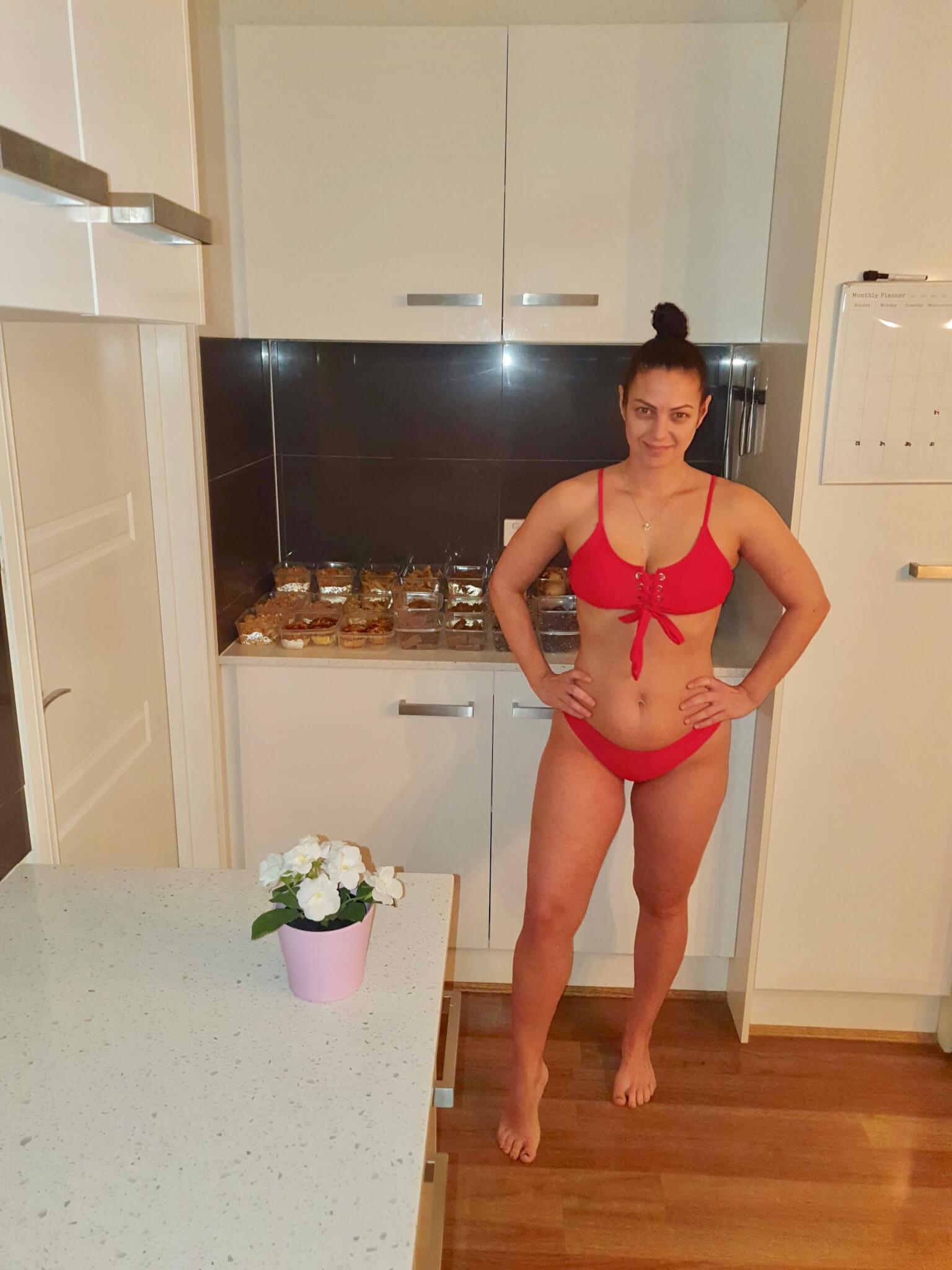 Julia from Melbourne is mum to two little girls age four and seven. In three years she has turned her life around after the breakdown of her five year marriage.
Julia says, "I suffered from depression and instead of putting my anger and disappointment into exercise I started comfort eating and had many lazy days on the couch".
Julia had gained weight from her last pregnancy but continued to gain more weight as the months went on.
THE TURNING POINT
It was Julia's eldest daughter's 4th birthday when she decided change needed to happen. She desperately wanted to feel confident again in her own skin, and be a healthy role model for her two girls. "Mostly I wanted to be happy again, and to start making myself accountable for my own actions."
Julia admits that starting out on the journey to becoming a healthier and happier version of yourself can be quite overwhelming. That's where the 28 Day Weight Loss Challenge can help as it gives a great understanding of what exactly how food can fuel your body.

JULIA'S TIPS FOR GETTING STARTED
1. Setting yourself daily mini goals. That way you'll avoid getting overwhelmed. Take one day at a time.
2. Be nice to yourself. You will have many ups and downs on your journey. We all do but you just have to keep going.
3. Meal prep! Food preparation and planning in advance is key to making sure you stay on track. Take an hour or two on your weekend and customise your meal plans.
4. Freezing snacks and meals is very convenient and saves a lot of time. Having healthy meals on hand is a big help to avoid reaching for quick, unhealthy foods when the big hunger strikes.
Julia has been using the 28 Day Weight Loss Challenge for three years now and after her 1.8 stone weight loss still has a clear goal to tone up a bit more and maintain her weight.
JULIA'S TIP FOR STAYING ON TRACK
1. Remember why you started in the first place. I've got a motivating board hanging up in my kitchen. That way I have a daily reminder of why I started and how far I've already come.
2. Get moving! Exercise will not only help you lose weight but it is also fantastic to improve your overall health and fitness. The 28 day challenges weight loss challenges will give you daily, easy to do exercise ideas and you can do them in the comfort of your own home.
3. Support. Having the right support will keep you committed and motivated. The Healthy Mummy has multiple Facebook Groups with over a million supportive and inspiring members.
4. Also get your partner or friend to join you. We are more likely to stay on track when sharing our journey with someone else and who doesn't love a workout buddy?
JULIA'S FAVOURITE HEALTHY MUMMY MEALS AND SNACKS
"I absolutely love bliss balls. They are easy to make and a great snack for on the go"
Julia's favourite Healthy Mummy meal is the Chicken and Pineapple Fried Rice . "It's delicious and a big hit in my house"

JULIA'S MEAL PREP TIPS
Julia customizes her meal plans each week. "I repeat some of the snacks and meals to save time and keep costs down. I also cook our family's favourite meals in bulk. I freeze all leftovers and have most dinner meals for lunch the next day. I like to shop at the end of the day as you can find some great bargains especially when I need to buy meat.
Once a fortnight I make a big bulk meal prep and freeze meals and snacks that I have made."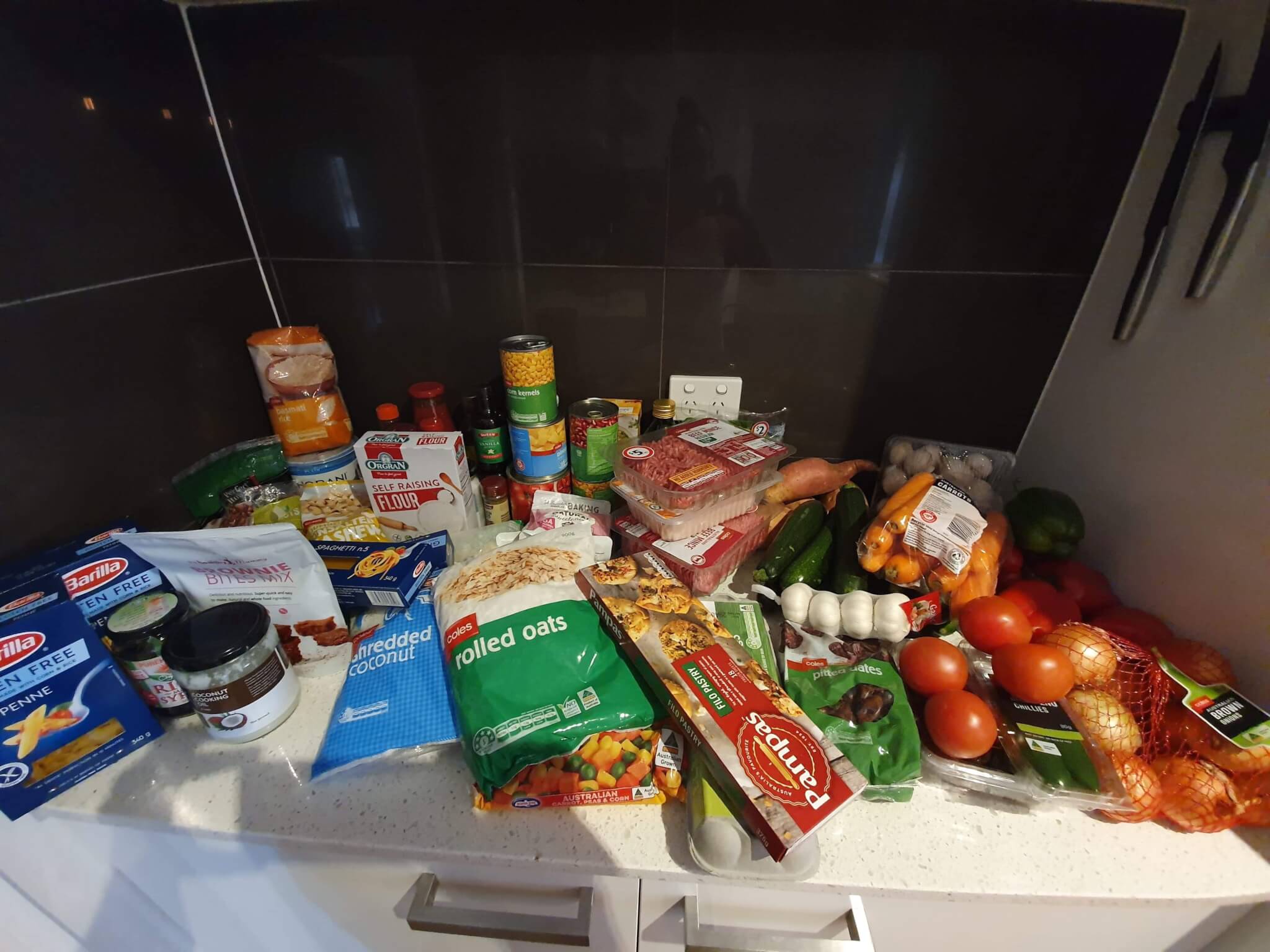 While Julia has lost weight, she's saved cash!
"We are now a  family of 6 and would usually spend over £110 a week on groceries. Since I've been following the 28 day challenges our weekly shopping now comes to just over £56"
JULIA'S MEAL PREP
The following recipes are from the 28 Day Weight Loss Metabolism Boosting Challenge.
3 serves Chicken Spinach and Bacon stir-fry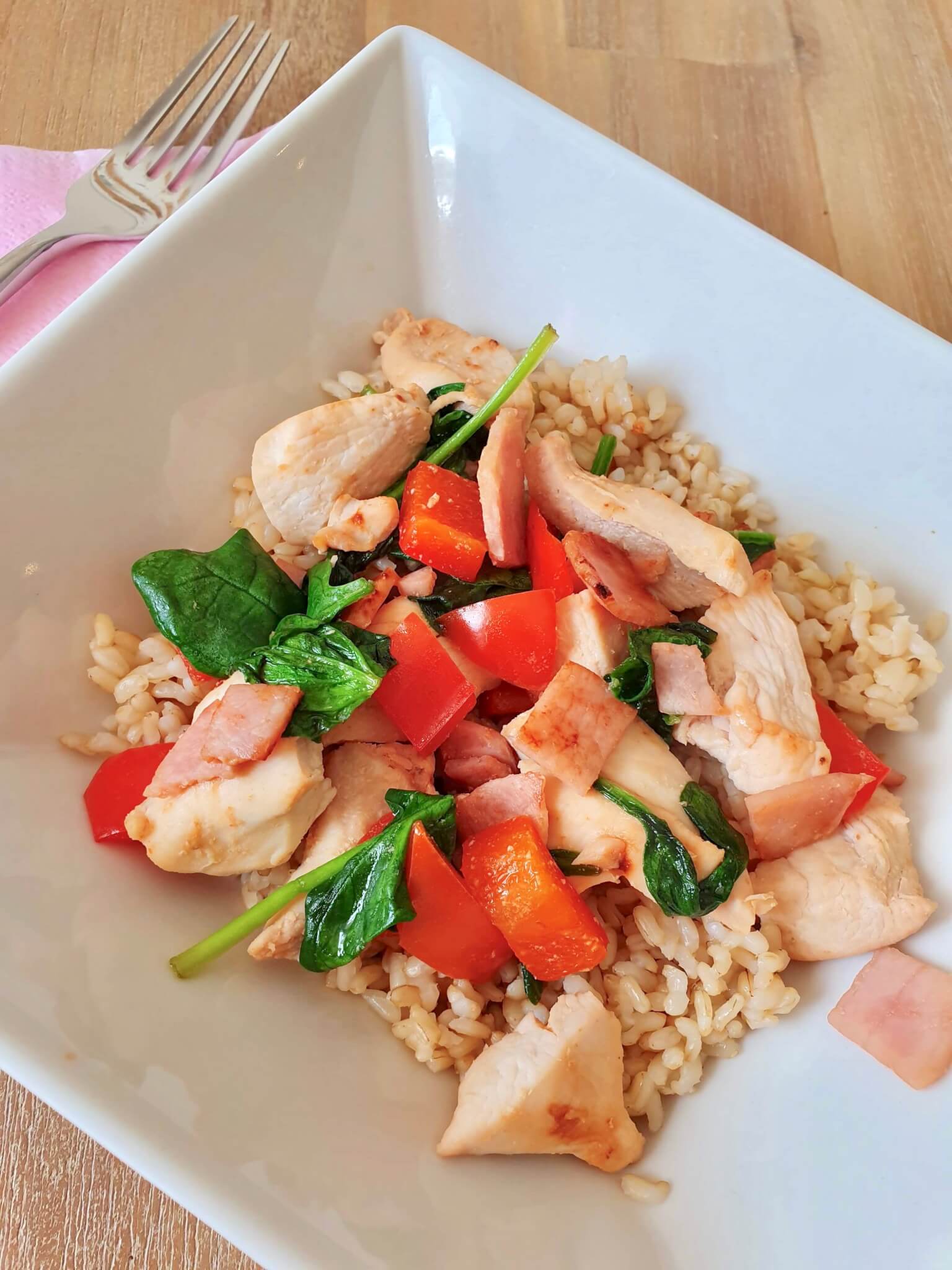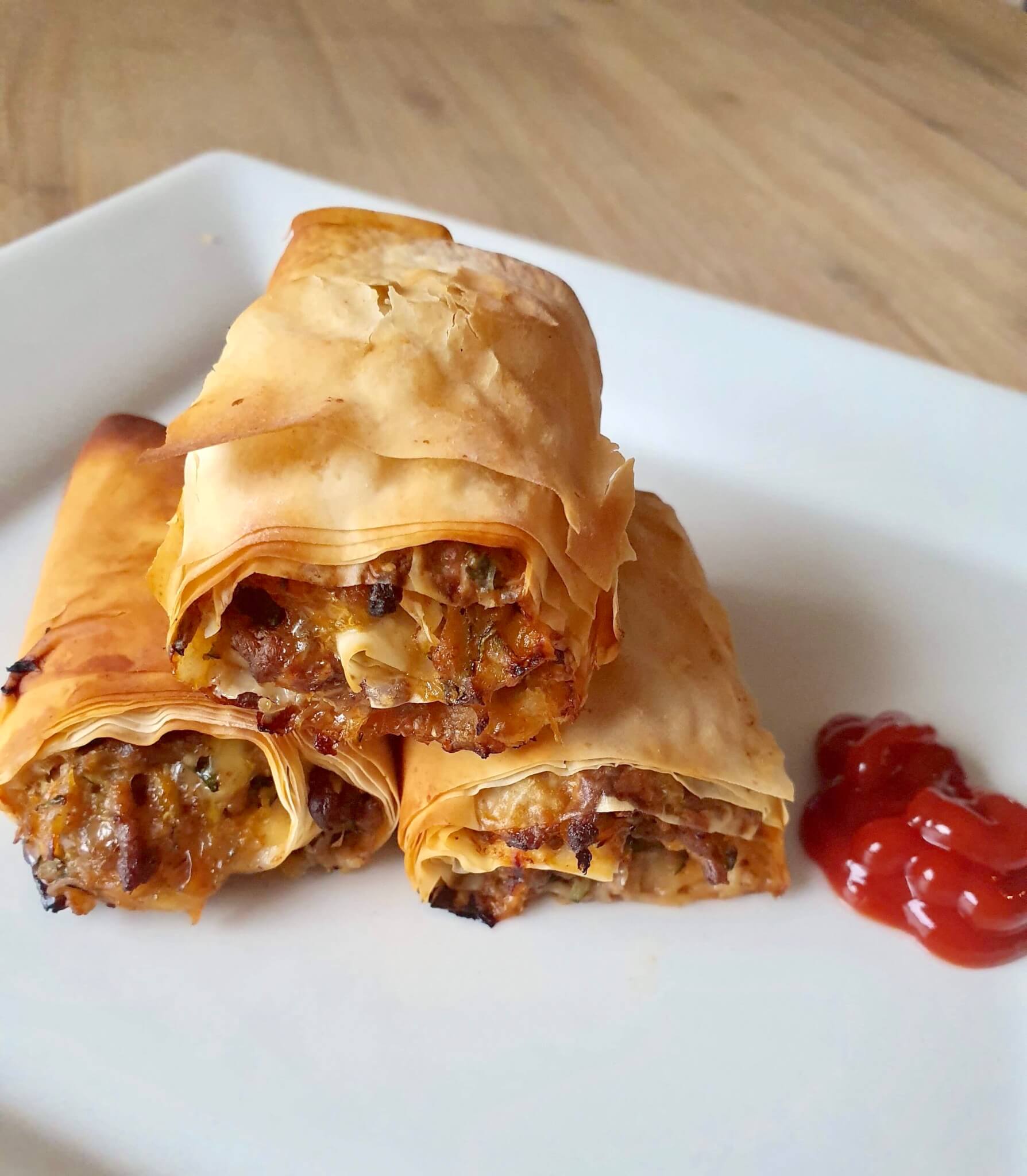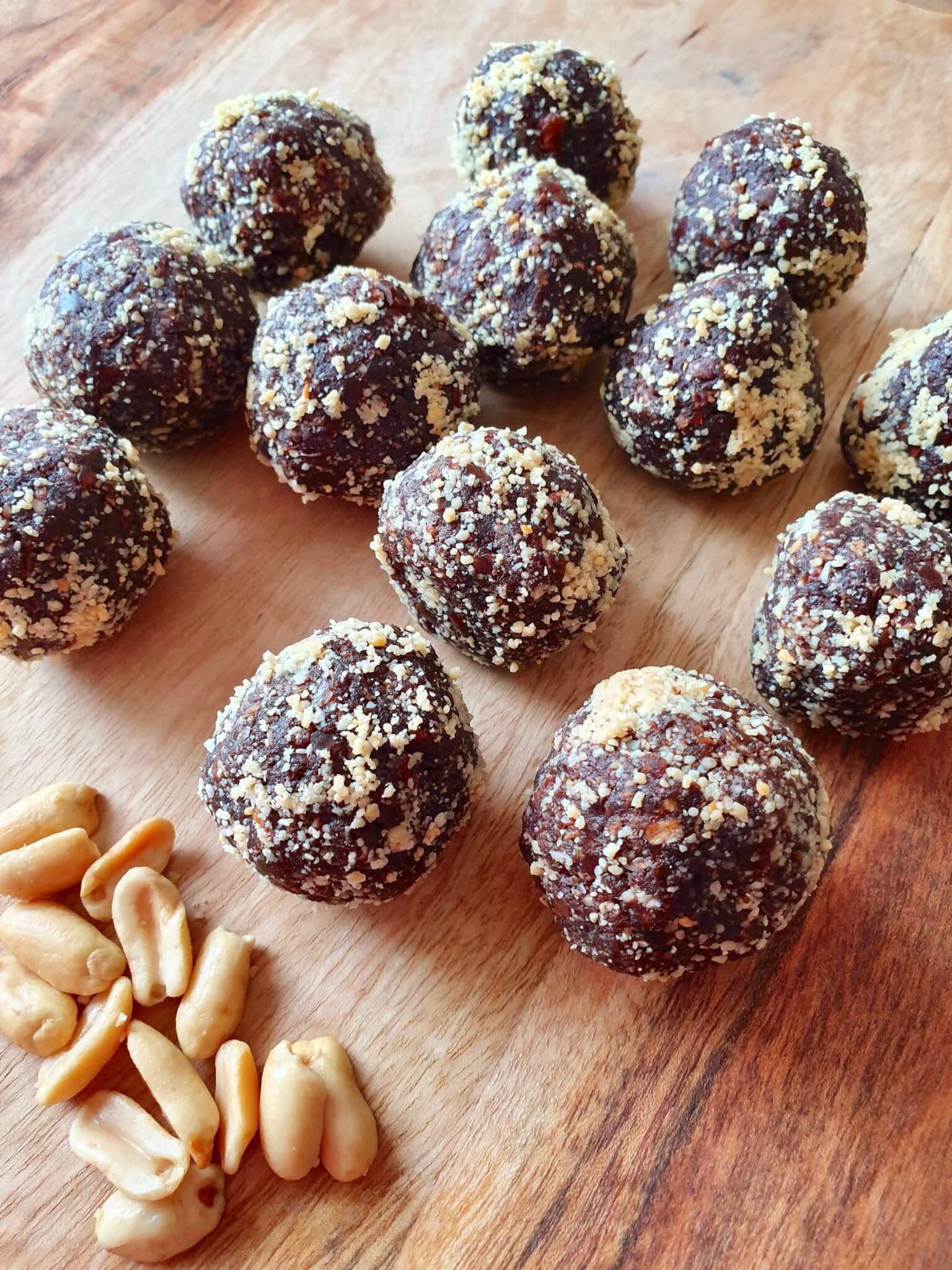 15 serves of frozen vanilla fudge – recipe below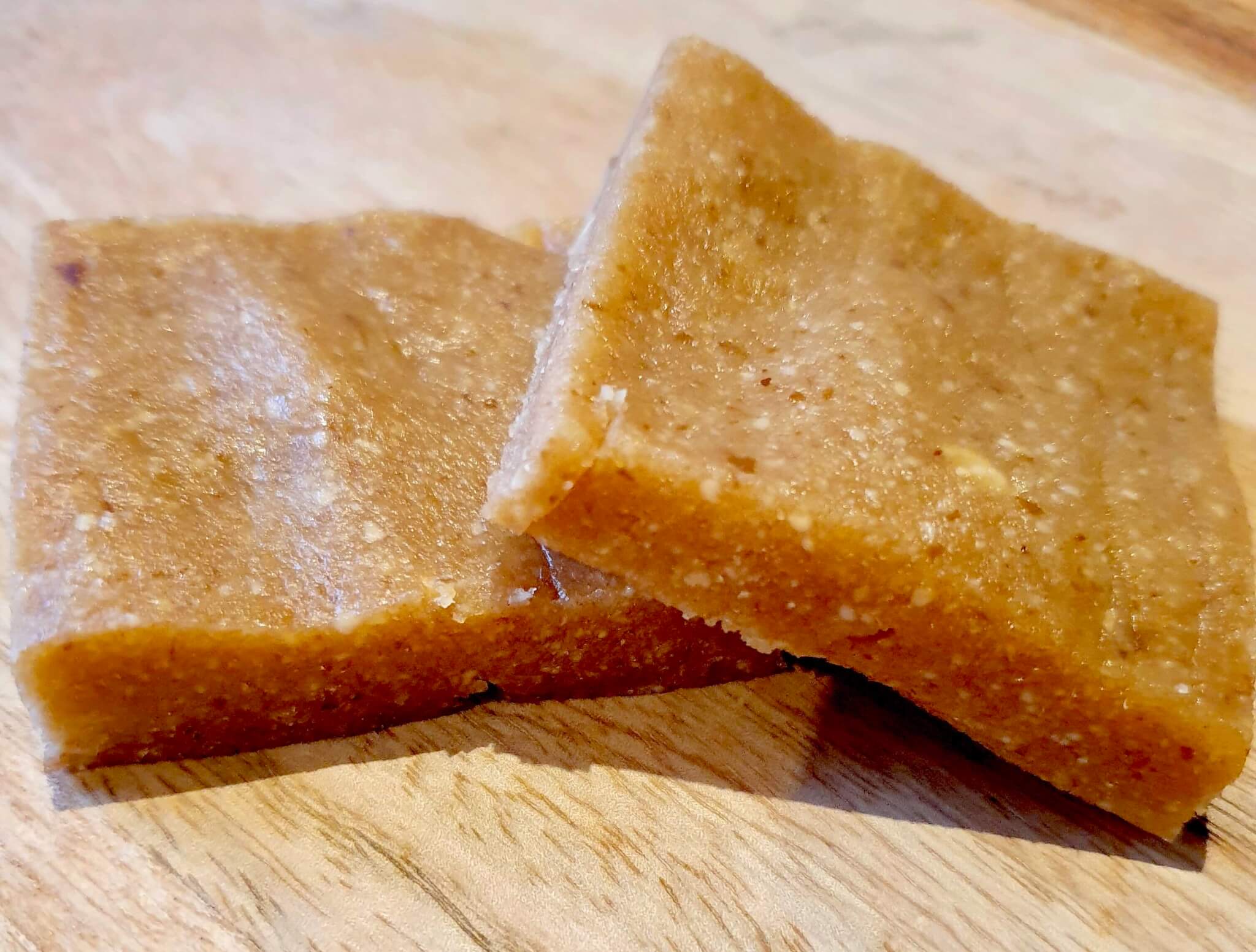 Fudge doesn't need to be off the menu when you are trying to lose weight. If you make your own from scratch, you can enjoy everything you love about fudge without the piles of butter and sugar. These are 275 calories per serve and require just 4 ingredients!
Most of these ingredients you probably already have in the pantry cupboard already.
Ingredients (Makes 10 servings)
2 cups cashew nuts, unsalted (240 grams)
1/2 cup coconut oil (125 mls)
1/2 cup medjool dates, fresh (90 grams)
4 tsp vanilla extract (20 mls)
Method
Cover the cashews in water and soak overnight. When ready to use, drain. Blend all ingredients together until they form a soft dough.
Spread the dough in a lined slice tin (it's easier to spread the dough in the tin by covering with another piece of baking paper to avoid it sticking to your spoon/spatula).
Freeze for 90 minutes and then cut into 10 pieces. One piece is one serve. Leftovers can be stored in the freezer for up to 3 months.
4 serves Banana Choc breakfast bowl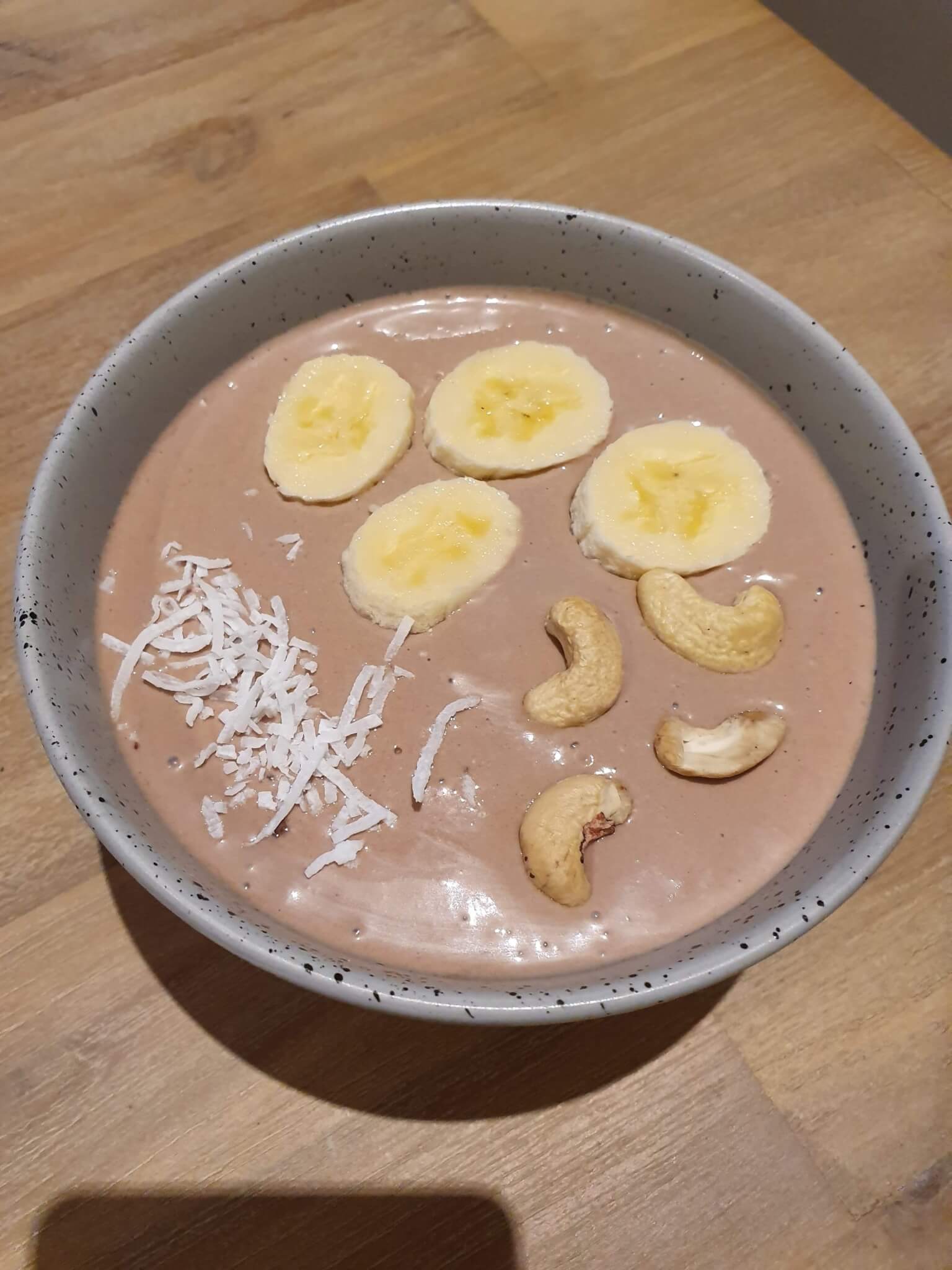 Julia also made from the 28 Day Weight Loss Challenge:–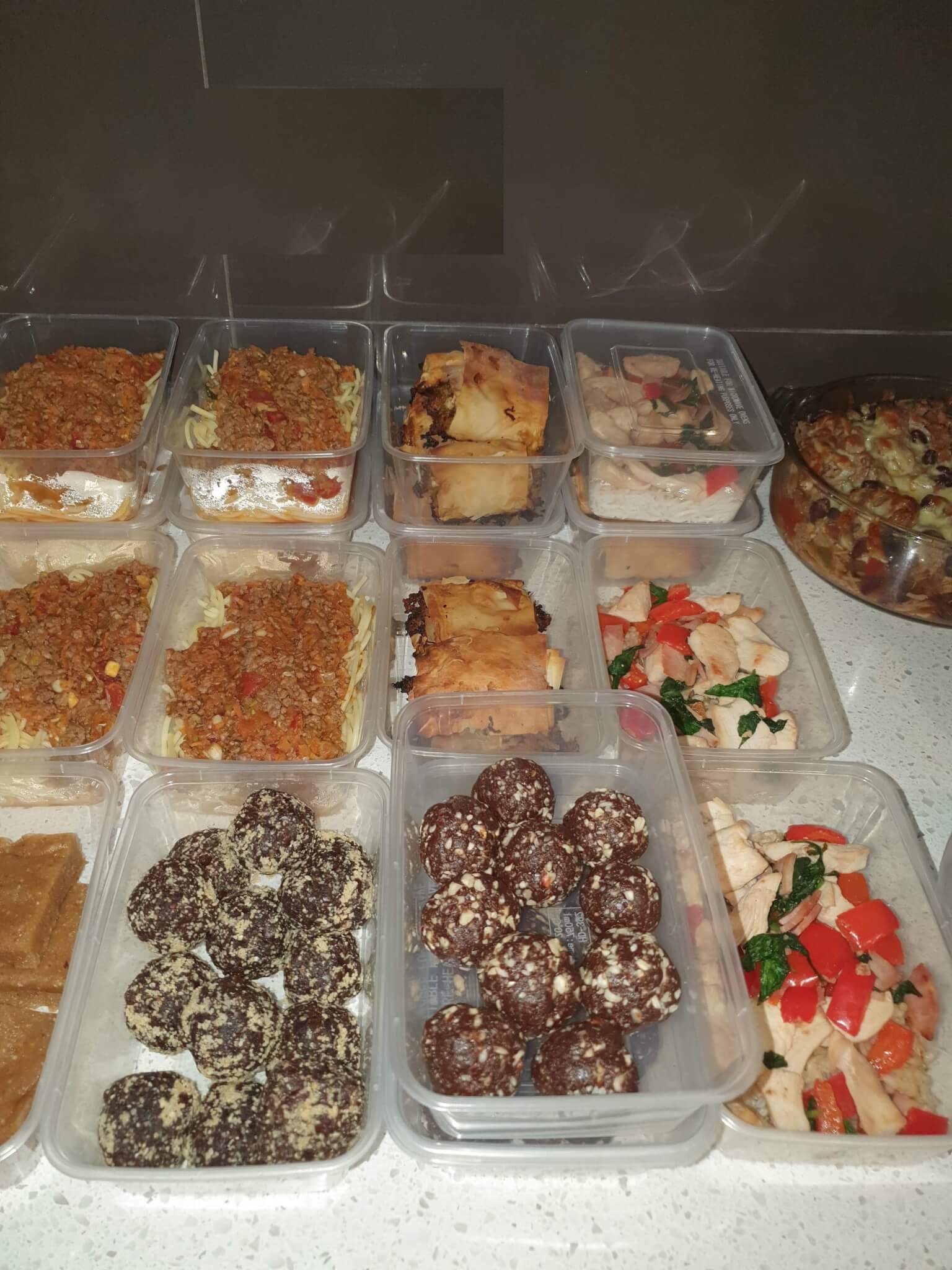 JULIA'S FAVOURITE QUOTE
My favourite motivating quote is :
"she believed she could so she did"
Julia is certainly living up to her quote! Well done Julia, amazing result.
Are you ready to become a Healthy Mummy?
If you are wanting to lose weight and improve your energy – not to mention – help improve your overall health and wellbeing – our 28 Day Weight Loss Challenge is an awesome program to check out.
Our 28 Day Weight Loss Challenge includes:
28 days of at home exercise routines (no gym needed) – with video instruction
Customisable and breastfeeding friendly meal plans (including 7 Day Cleanse)
Time-efficient exercises for busy mums
Challenge combines Pilates exercises with interval and circuit training (HIIT)
Suitable for basic to advanced fitness levels
Home to thousands of EASY-TO-MAKE recipes!
To learn more about our 28 DAY WEIGHT LOSS CHALLENGE CLICK HERE or purchase our breast-feeding friendly Smoothies.