The festive season is often full of temptation everywhere, it can be frustrating and so easy to lose track of your goals and maintain that weight loss. Never fear! The Healthy Mummy has your back! Here are some great tips from REAL mums to help you stay on track this Christmas.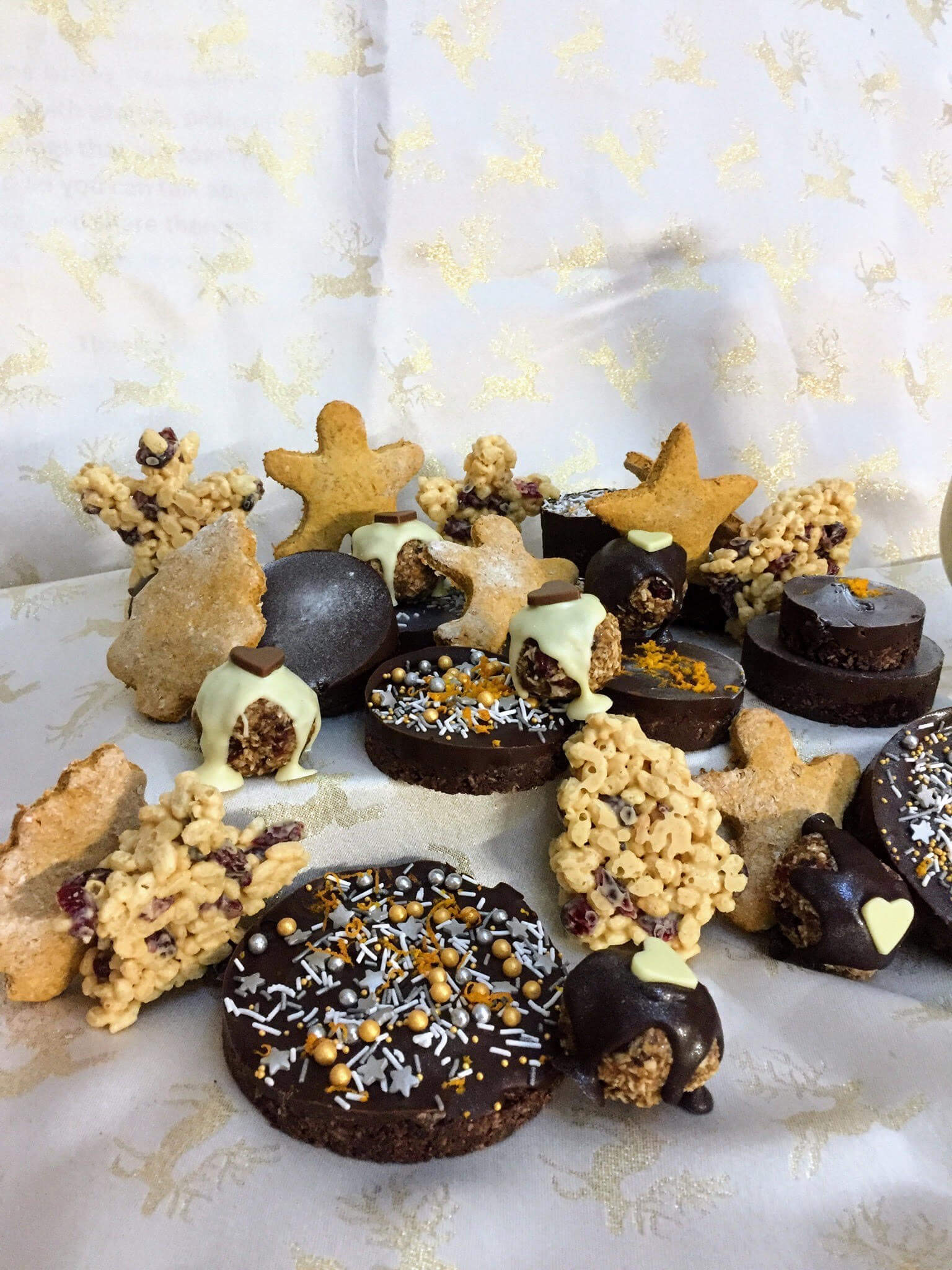 6 Healthy Mummy mums share their best tips for staying on track over Christmas
Elizabeth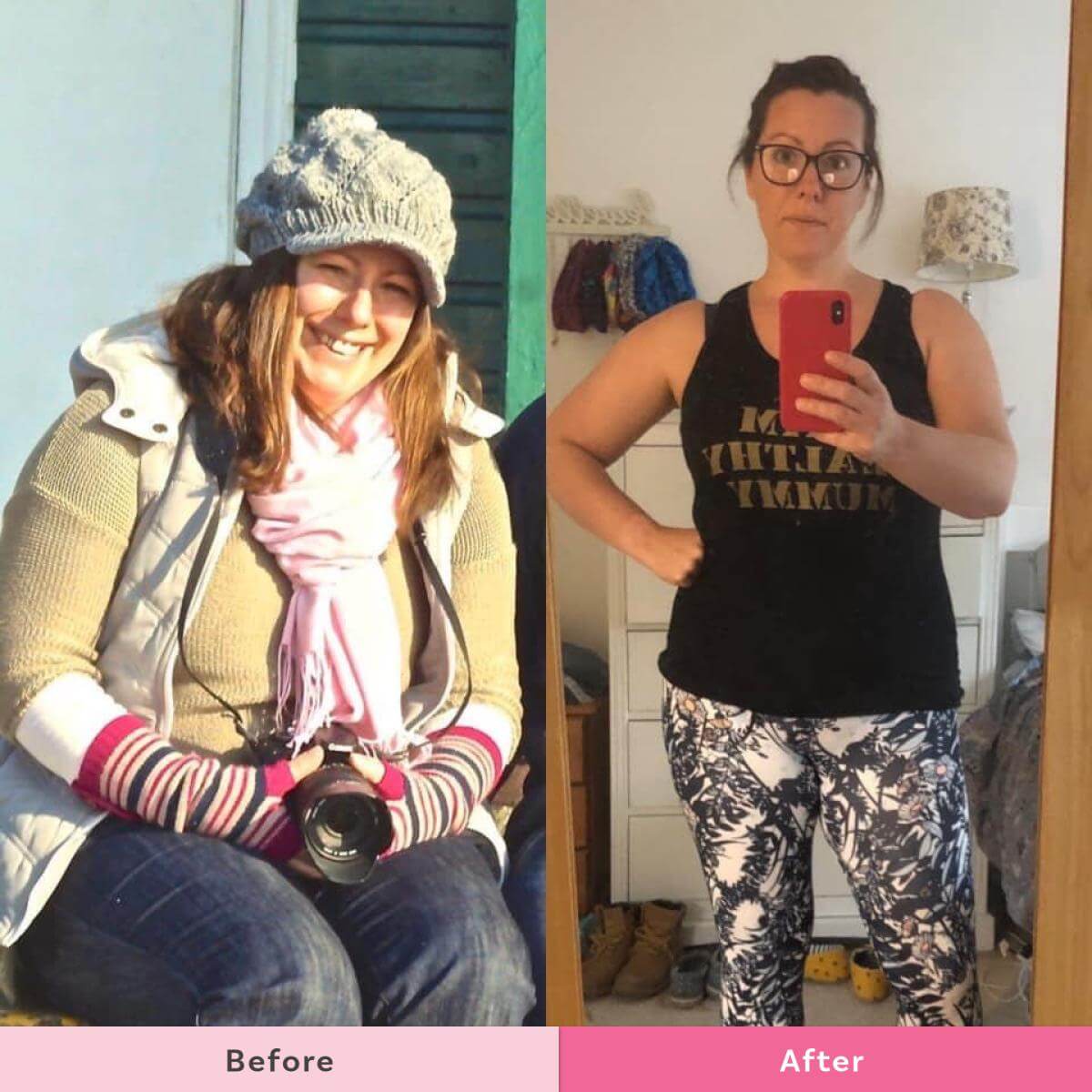 Elizabeth is a mum of 1 from Woking. She has gone from a size 16/18 to a size 12 with The Healthy Mummy 28 Day Weight Loss Challenge.
Elizbeth tips for staying on track over Christmas:
Plan and prep as much as you can. If you can know your schedule over Christmas it will help with planning what you will be eating. Then prep ready for those times.
Exercise! Even if you can only manage 5-10 minutes, do it. All those Christmas films or programs, get up in the ad break and do some squats/jumping jacks!
Drink water/herbal tea whenever you can. We know other drinks make more of an appearance at this time so make sure you are fully prepared with those water bottles!
Don't beat yourself up. We know there is more temptation around. More time at other people's houses/restaurants, where you can't control what is there. But make the healthiest choices you can. Have that chocolate, have that drink BUT don't overindulge. Think before and mentally prepare yourself for what might be.
Have a great Christmas with family and friends. Enjoy this time and don't forget to check the app for ideas and recipes. No doubt you will find a healthier version of what you are wanting!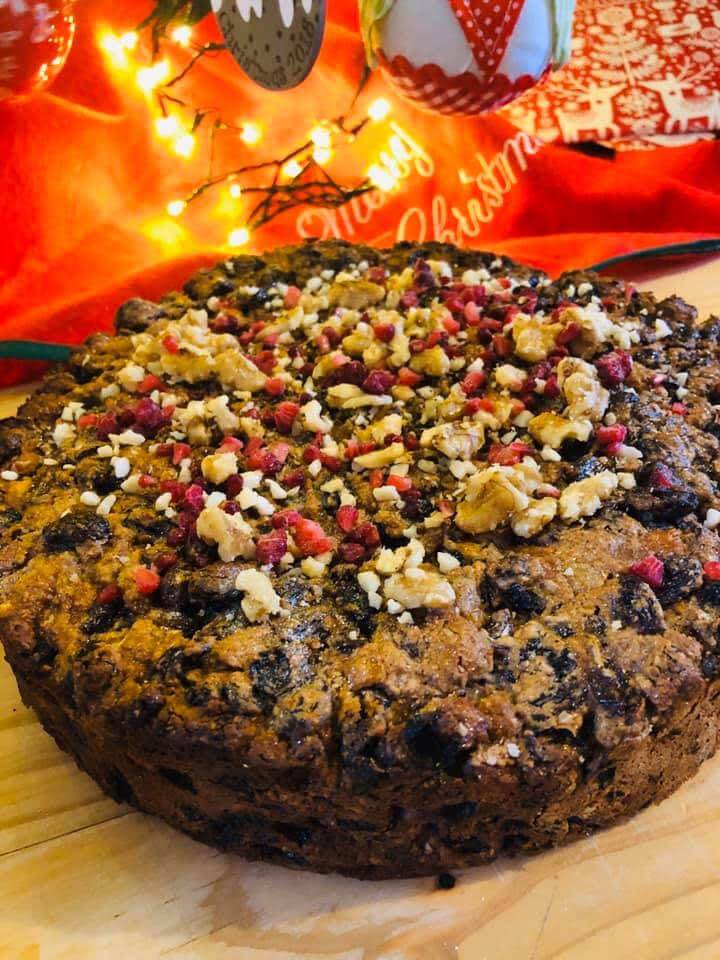 Sarah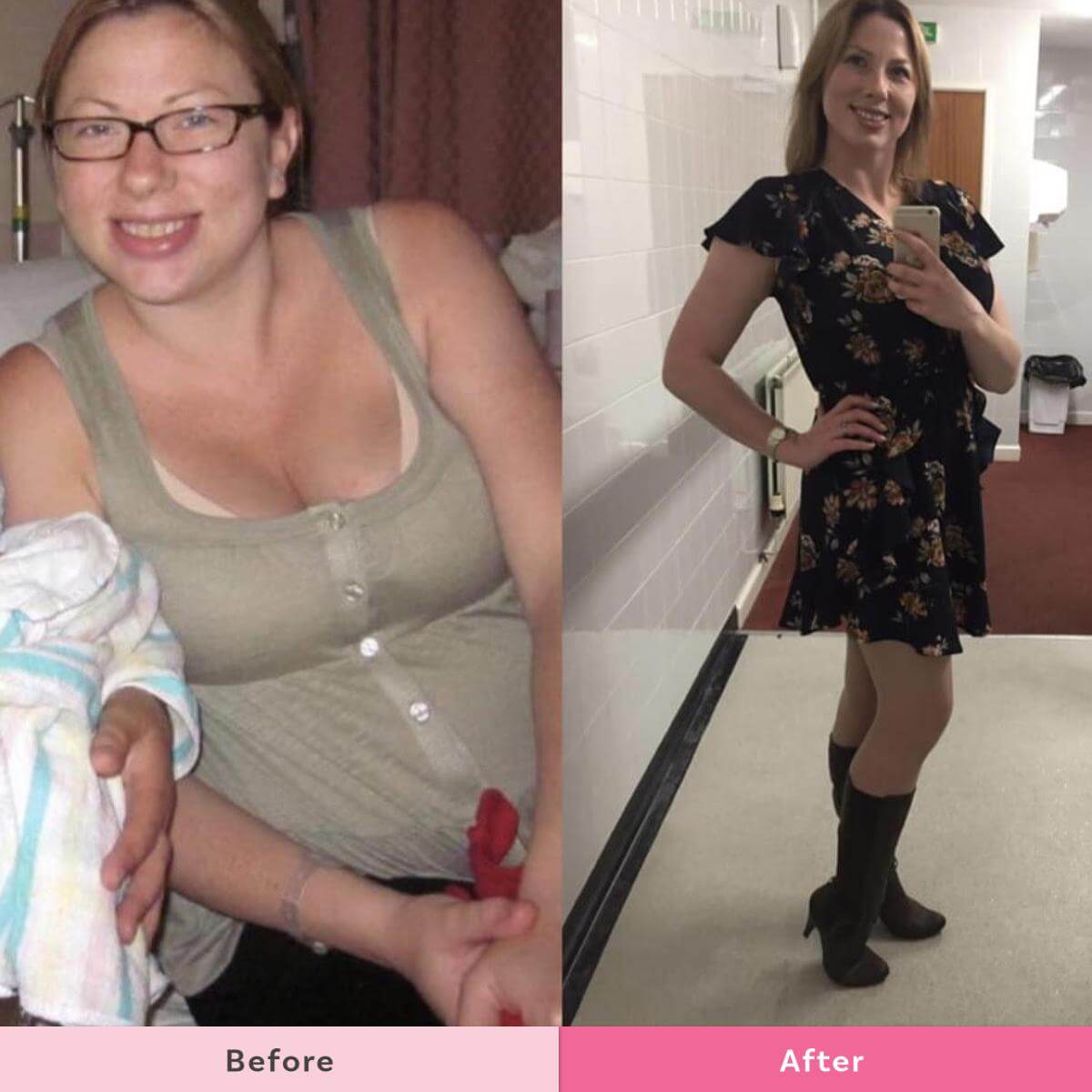 Sarah, is a mum of 3 from Yorkshire, she has lost a stone with The Healthy Mummy 28 Day Weight Loss Challenge.
Sarah tips for staying on track over Christmas:
Plan and prep! Having healthy meals and snacks on hand helps stop you from reaching for the unhealthy options.
Do NOT skip meals! It is really easy to think if I miss my breakfast I can purge on calories later on. The Healthy Mummy Smoothies are brilliant to make sure you do not miss meals!
If you are eating out why not bring along a plate? That way you are sharing delicious Healthy Mummy meals with family and friends but you are also able to make healthy choices whilst you are out!
Healthy choices. Just because its Christmas doesn't mean you have to miss out on delicious healthy snacks! There are delicious recipes for all your festive favourites in the 28 Day Weight Loss Challenge app. Mince pies and Christmas cakes are NOT off the menu!
Take the opportunity to get outdoors! Just because the weather has turned colder doesn't mean to say you have to miss out on the workouts!"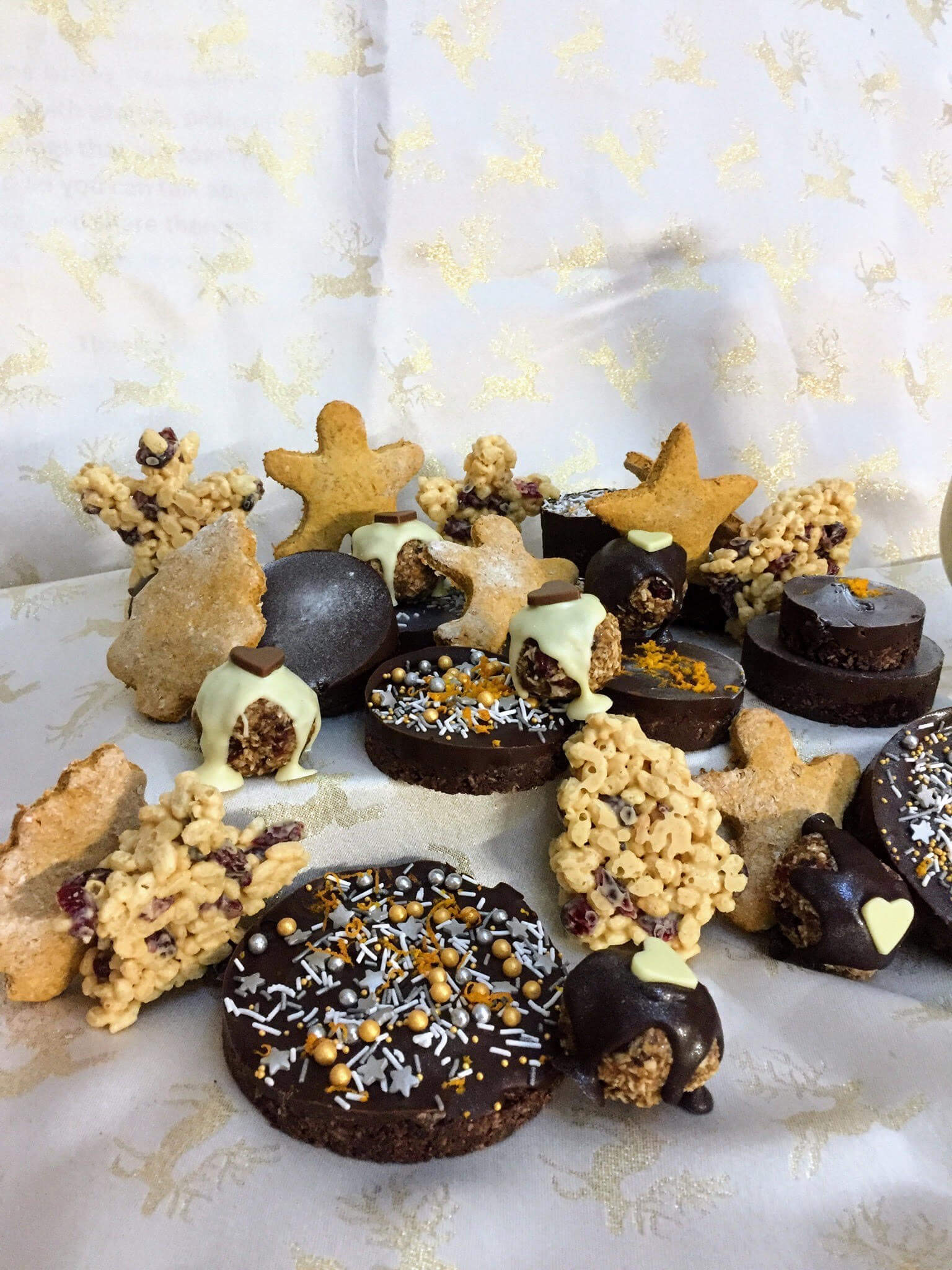 Paula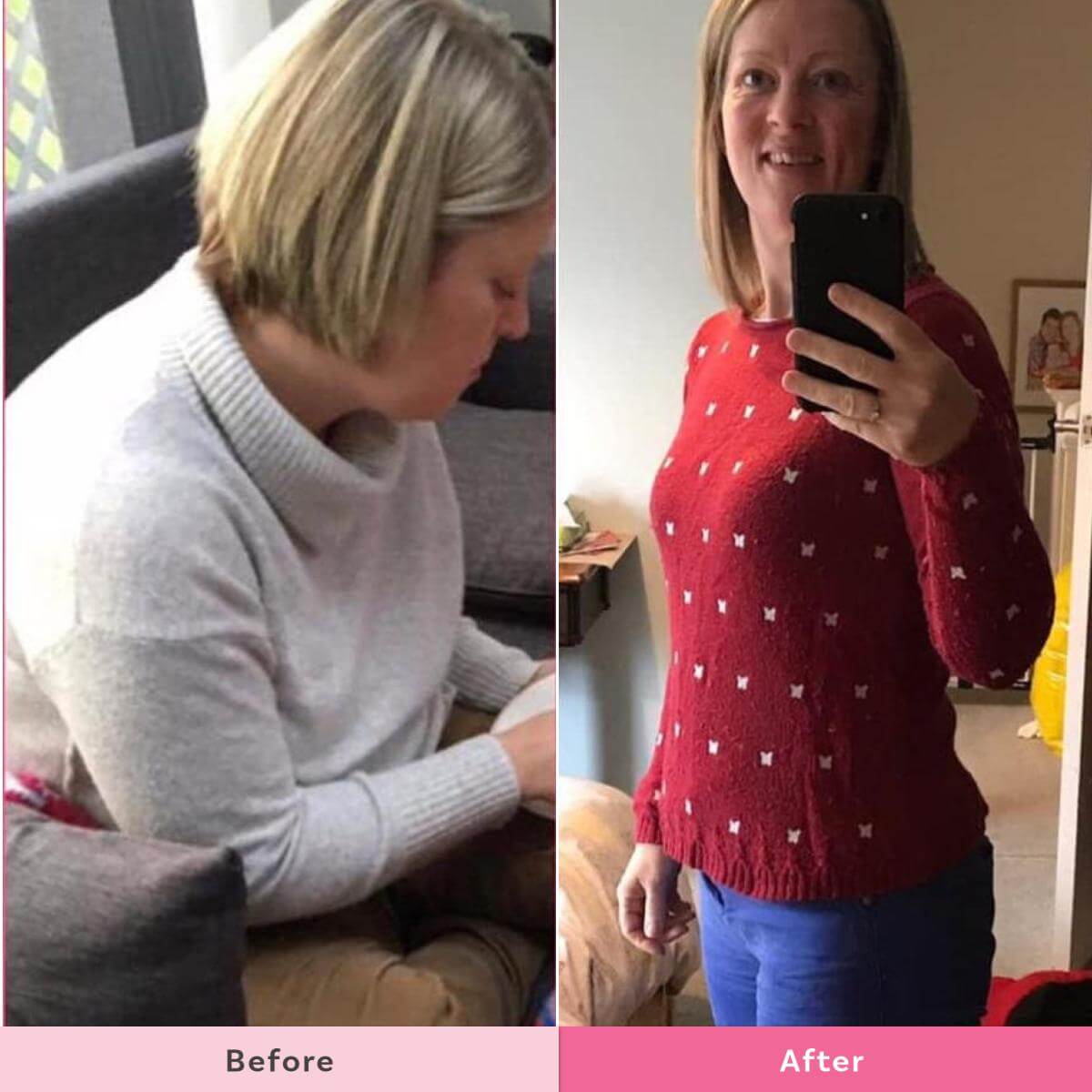 Mum of two Paula from the Yorkshire Dales has lost over 2.5 stone with the Healthy Mummy 28 Day Weight Loss Challenge. 
Paula's tips to stay on track over Christmas:
Take time for yourself every day, even if it's just a quick 5 min mind & body meditation.
Remember exercise can be done in many different forms, a long walk or even lots of dancing!
Portion sizes. If nibbles are tempting you eg nuts, take a small bowl and put your portion in that so you don't keep dipping!
Drink water. Set yourself a water reminder on the app to make sure you keep your intake up.
ENJOY it make memories and don't feel guilty if you have a few drinks or a few treats, you will soon be back on track.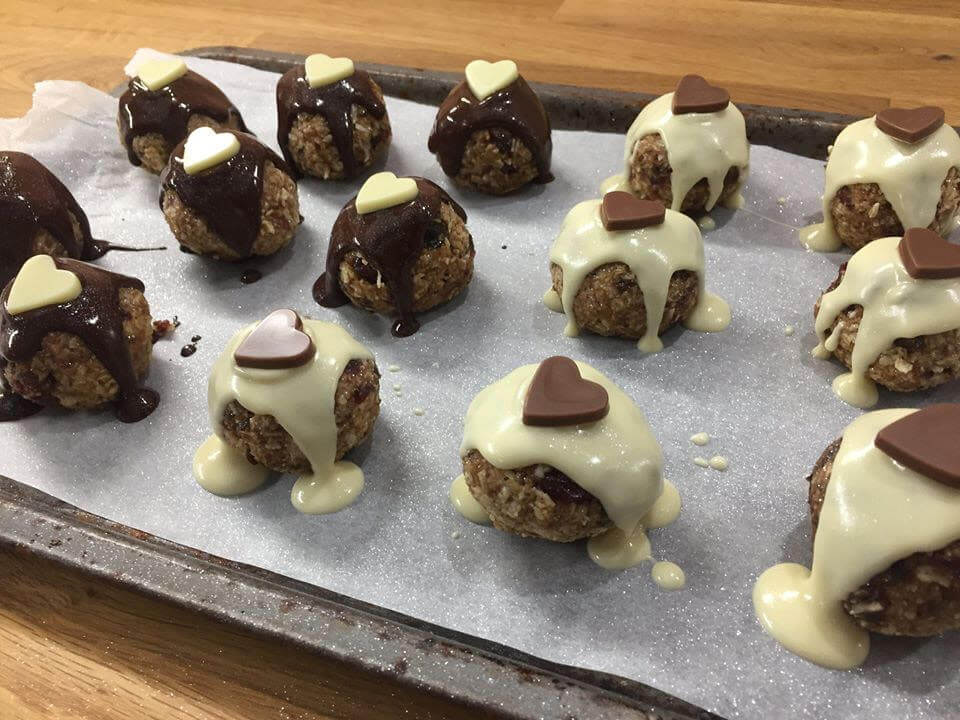 Fiona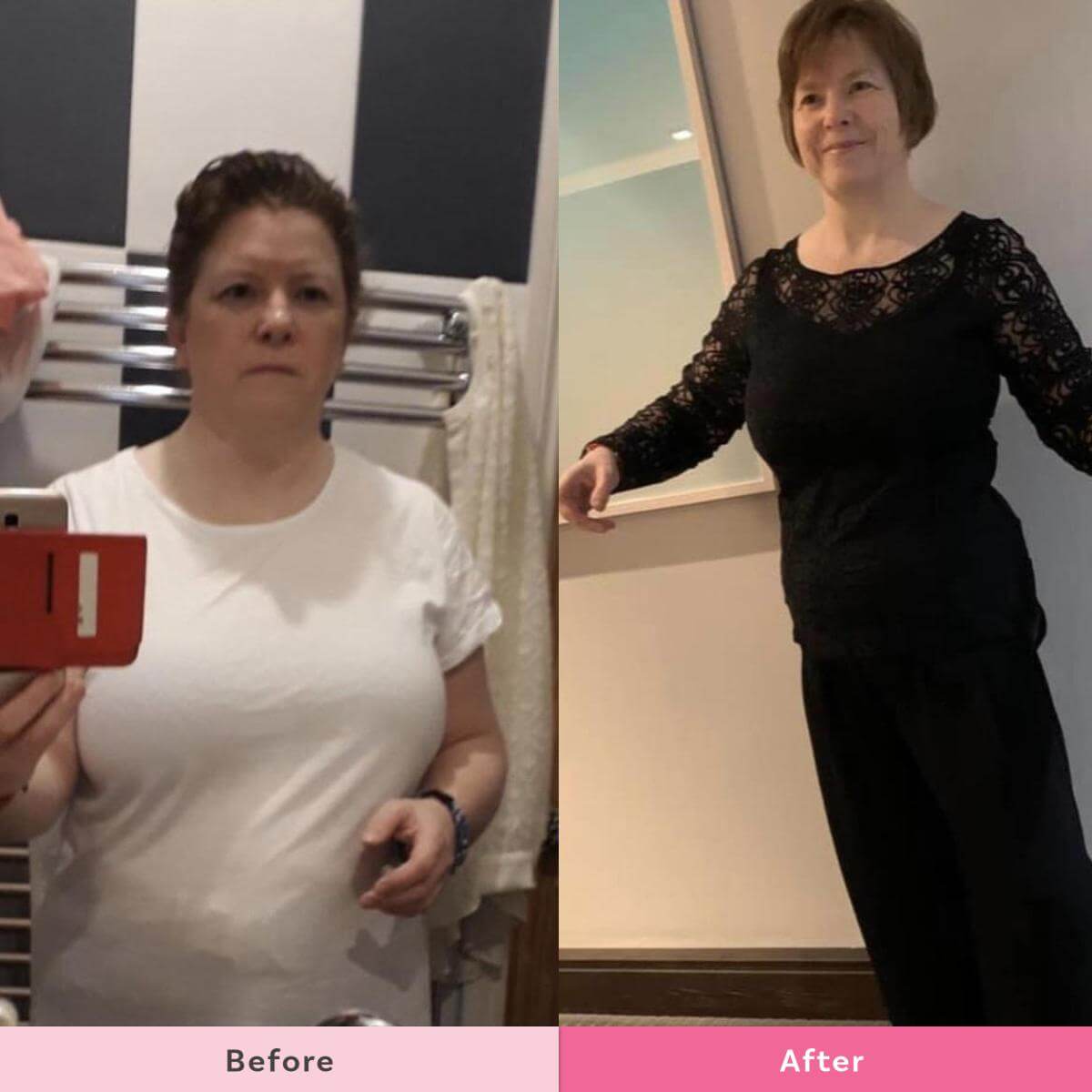 Mum of 3, Fiona, from Northamptonshire has lost 1 stone with the Healthy Mummy 28 Day Weight Loss Challenge.
Fiona tips for staying on track over Christmas:
I love ginger tea at this time of year, feels Festive without the calories.
Warm Healthy Mummy Smoothies are lush and help with the craving of a calorie-laden special coffee. They feel extra special.
Water, water, water! I struggle often, so I have to log it in the app and use reminders. I'm enjoying a slice of lemon in it as well.
Snack prep is key. Make sure you have enough tempting treats and take them with you. Even if I have a bit extra it's a healthy alternative to sugar and salt-laden party options.
 If you fall off the wagon get right back on. One day won't hurt but several will be annoying and frustrating and get you down. Limit it to one.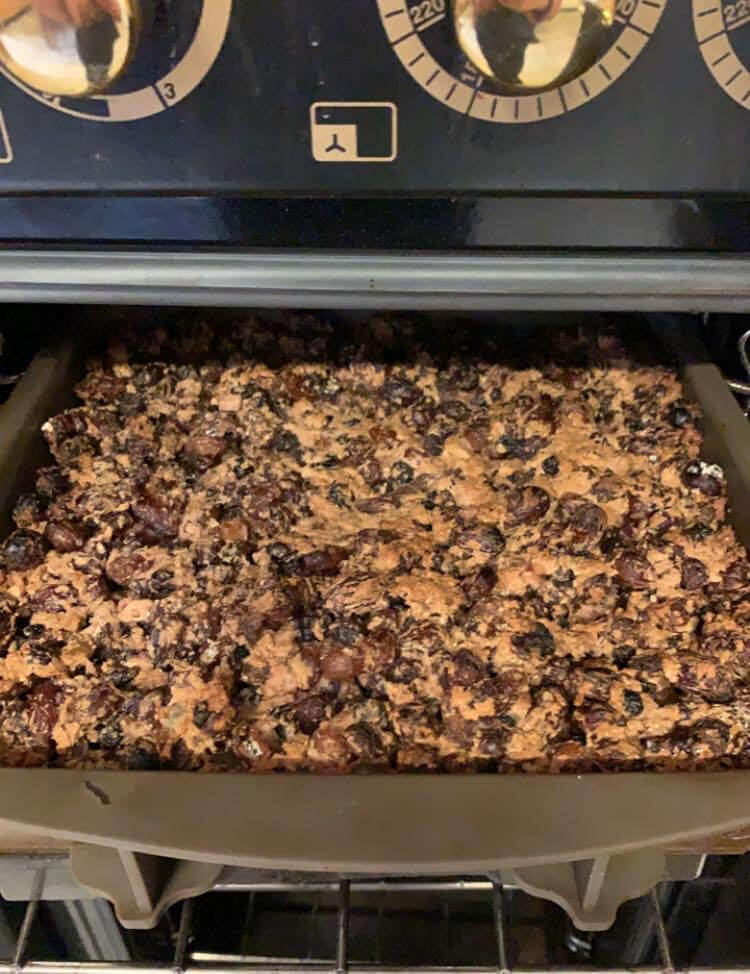 Vanessa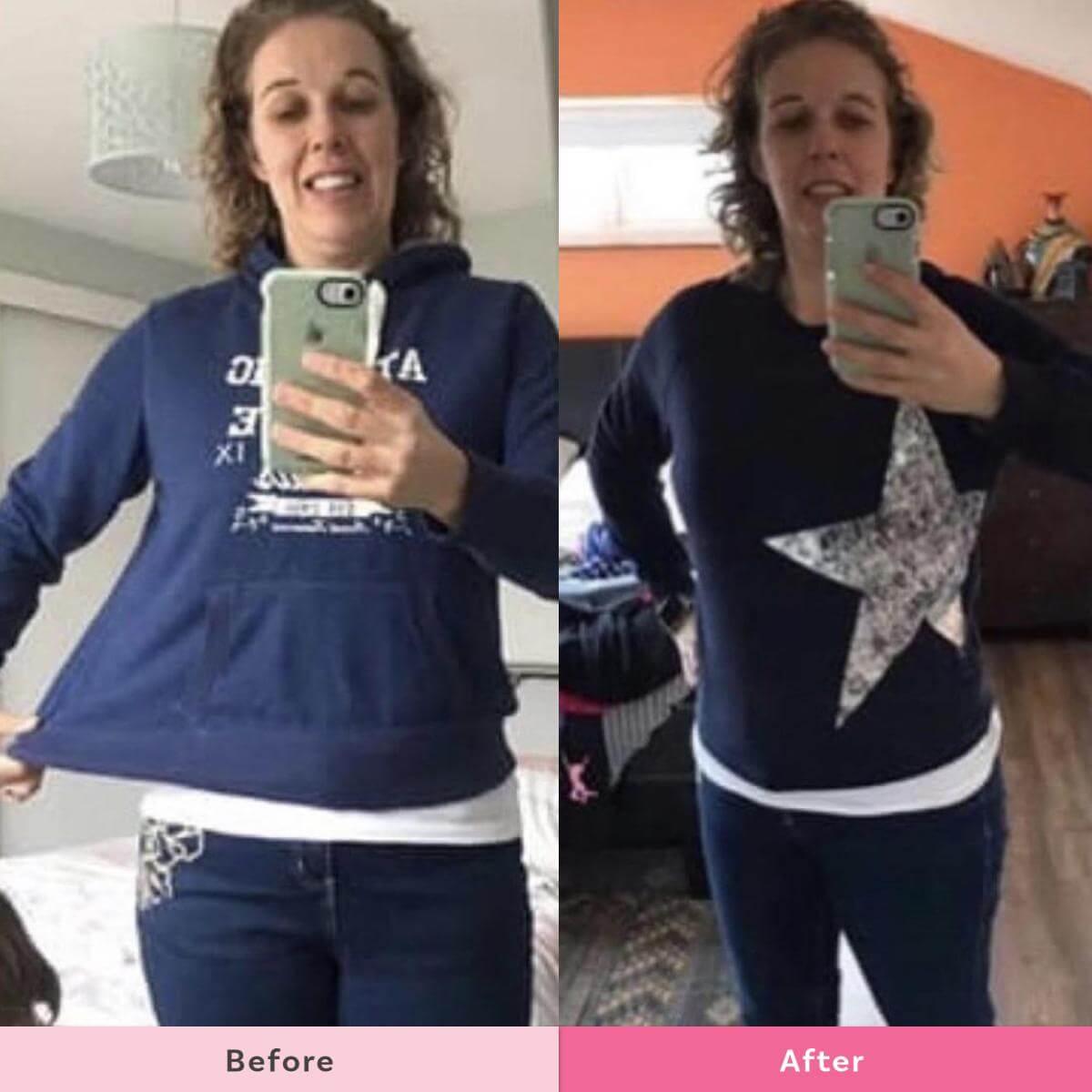 Mum of 2 Vanessa, from Bangor, says "Christmas is upon us! It's about damage limitation for me."
Vanessa's tips for staying on track over Christmas:
Plan and prep! If I have plenty of Healthy Mummy snacks prepared and readily available it stops me munching on high-calorie things.
Be prepared. Pack snacks for the kids when you are out for different events, car journeys, etc, so be sure to pack yourself healthy options too. It means you stay on track and save money.
Drink water. Even though it's cold, keep drinking water…or even a fruit infused tea, something lower in calories. I'm loving berry tea lately for the warmth and sweetness!
Don't stress! If you do go out for a meal, drinks, party, etc, don't feel guilty- enjoy the time with family and friends and get back on track for the next meal.
Laura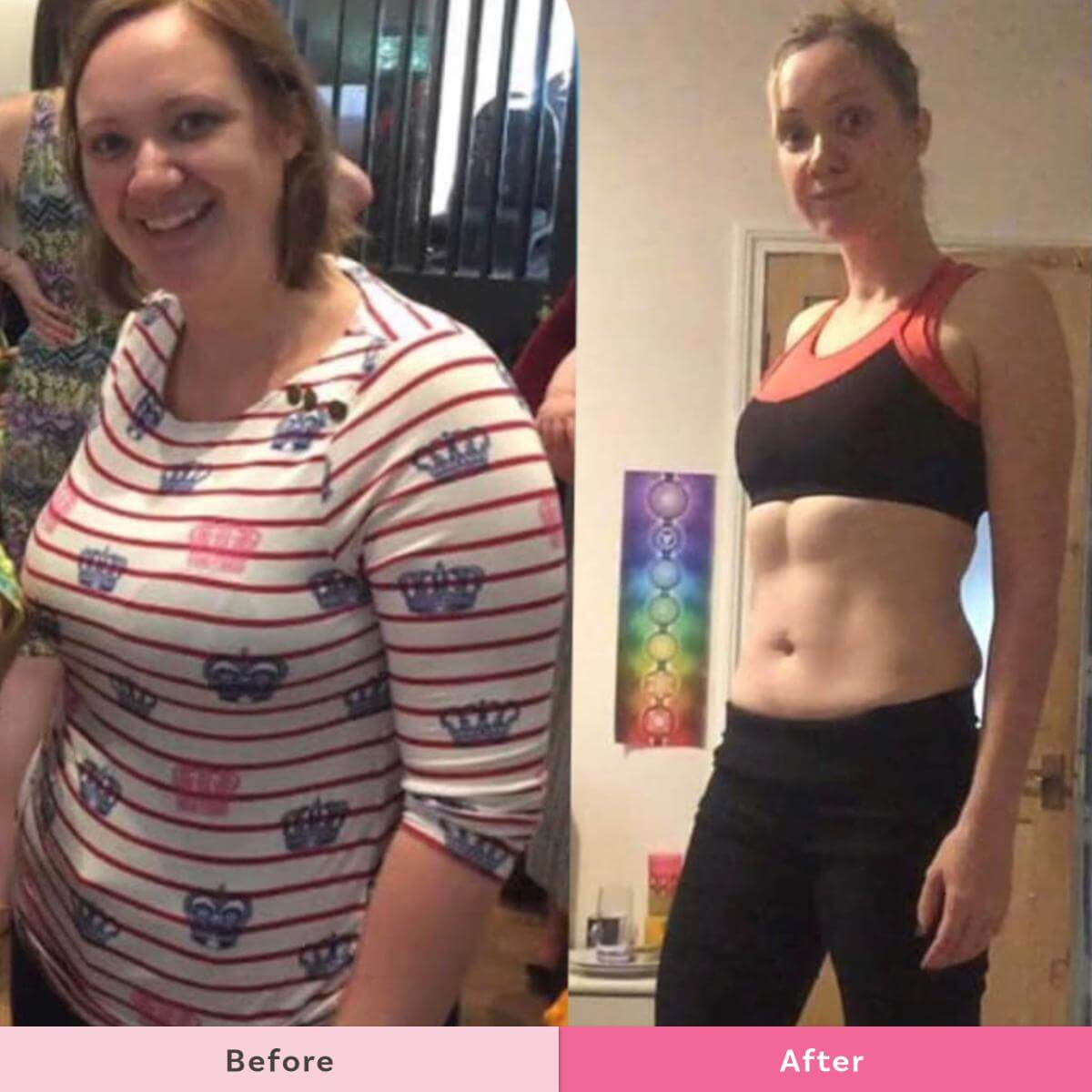 Laura mum of 3 from Otley has lost an incredible 4 stone with the Healthy Mummy 28 Day Weight Loss Challenge. 
Laura's tips for staying on track over Christmas:
Exercise… just do it. If you find yourself sitting and thinking about it, then just get up and do it. Your body will heat up quickly and the happy exercise hormones will carry you away soon enough. You'll feel amazing afterwards.
Don't beat yourself up. If you do overindulge, don't beat yourself up, but do reflect. Ask yourself: Do I feel full? Do I feel good? And then do the same when you have a Healthy Mummy meal or treat. Healthy Mummy treats like Weetabix slice really fill me up when I'm craving chocolate, but standard sugar treats make me feel bloated and empty afterwards. When I started thinking about it, I realised I wasn't getting as much pleasure as I thought from them.
Drink water or decaf hot drinks, all day long. Cold water infusions or even squash can help encourage even reluctant drinkers.
Have a list of stress busters on your phone or somewhere accessible. If you start feeling stressed or overwhelmed, go for a bath, read a novel, have a nap, take a walk, do a face mask, paint for a bit, whatever you like to do. Feed your soul when it needs it and do not reach for a quick junk fix.
Spend some time on the Healthy Mummy app and look at alternative recipes for your Christmas faves. There are lots of fixes for non-sugar laden treats, like adding orange or peppermint or almond essence to dark chocolate topping on Weetabix slice, Plum pudding balls, Mince pies. Get some baking in with the kids and share the knowledge of healthy treats and have a lovely cooking experience. Make Christmas about family and friend closeness and not just overindulgence.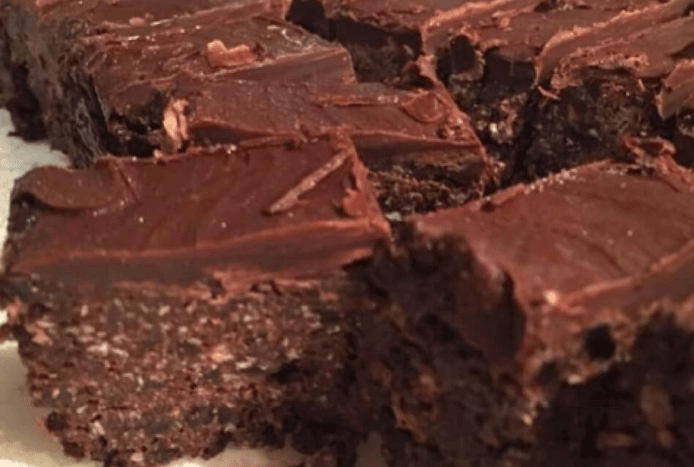 Join the 28 Day Weight Loss Challenge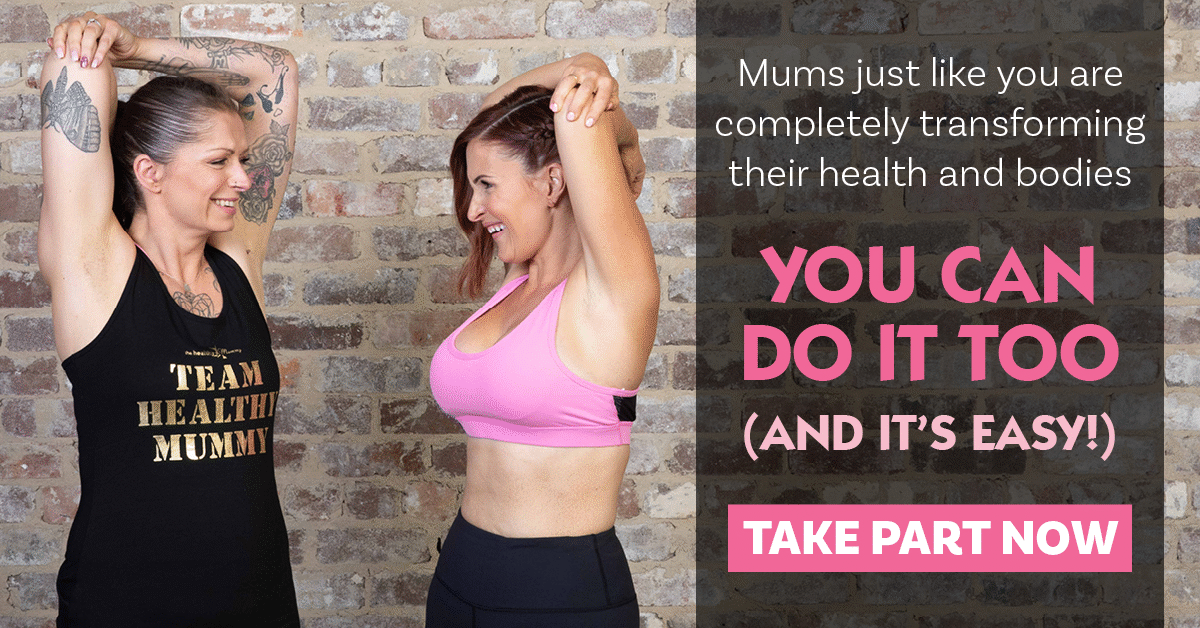 We've proudly helped millions of mums achieve their weight loss goals!
Mums just like you are completely transforming their health and bodies. You can do it too (and it's easy!)
The mums only 5 star rated app with over 1.8k reviews in 8 weeks!!
You get unrestricted access to :
● Nutritionist & chef designed weekly meal plans
● Personal Trainer crafted At-home workouts- 28 minutes and under
● Daily Motivation from My Coach
● Personalised Shopping lists to make life easy
● Over 4,000 healthy and delicious recipes at your fingertips
● REAL TIME support from The Healthy Mummy Team and OVER 200,000 other mums
CLICK HERE for all the details and find out how to sign up for our next 28 Day Weight Loss Challenge.