Eating a well-balanced diet is really important to ensure you have enough energy to get through the busy day. Often as busy mums we put ourselves last and skip meals or snack on sugary treats thinking they'll give us an energy boost.
What we really need to do is take a few minutes each week to prepare a healthy eating meal plan so we can eat healthier meals more often and less processed foods, leading to more energy, naturally.
There are several nutrients in food that provide us with energy. The most prevalent being iron and B vitamins.
When we lack iron in the diet, we cannot make enough red blood cells. Without sufficient oxygen in the body, we can become fatigued.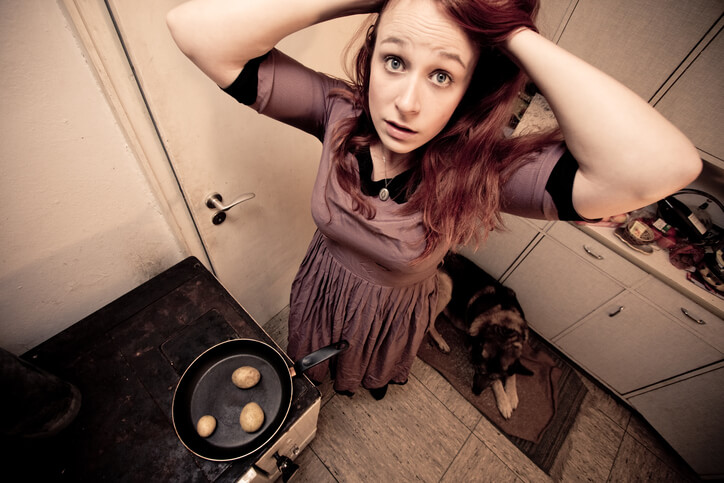 10 energy-boosting foods you NEED to include in your meal plan
The following foods are ideal to include in your weekly meal plans for a healthy, natural dose of energy:
1.EGGS
Eggs are a nutrient-rich source of high quality protein and provide several B vitamins required for the production of energy in the body, such as thiamine, riboflavin, folate, B12 and B6.
2.OATS
Oats are a great start to the day, as they provide plenty of complex carbohydrates to provide enough energy to last most of the day.
For a delicious dose of oats try these Healthy and chewy coconut oat cereal bars (pictured below).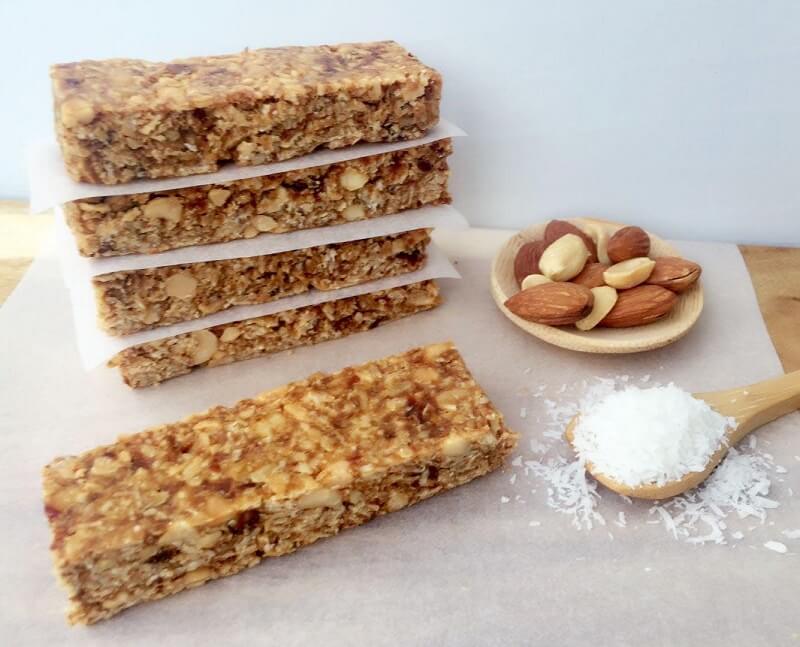 3.CHEESE
Cheese is high in vitamin B2 that is involved in converting energy from food for use by the body.
4.AUBERGINE
Aubergine are a good source of dietary fibre for bowel health, and B vitamins to boost energy levels.
5.BABY SPINACH
Baby Spinach is high in iron. When we lack iron it can affect how efficiently our bodies use energy.
6.BANANAS
Bananas are high in fibre, therefore they will help to eliminate toxins and give us more energy.
If you love bananas you should try this healthy and freezable big batch banana bread.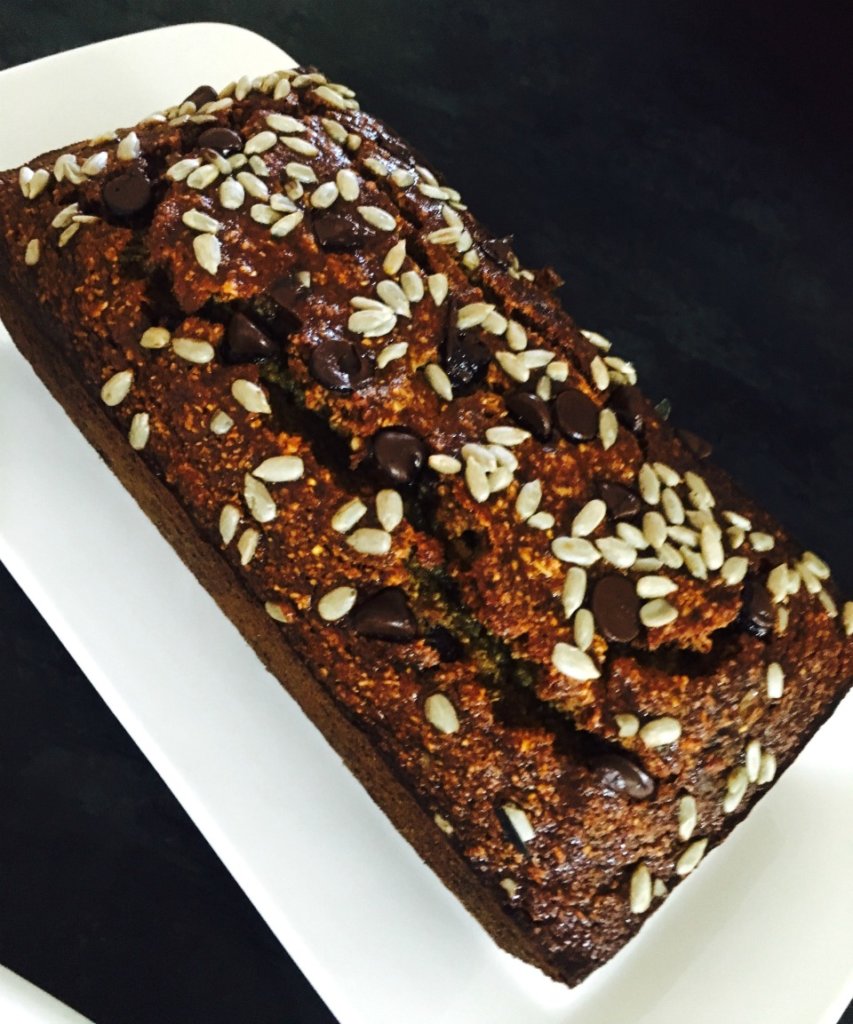 7.CACAO NIBS
Cacao nibs and cacao/cocoa powder provide antioxidants to boost our brain neurotransmitters, offering a quick energy
boost.
8.BEEF
Beef is high in haem iron. This is the easiest form of iron to absorb and will help oxygenate the blood to provide moderate amounts of energy.
9.APPLES
Apples are high in vitamins, minerals and good carbs, which give us rapid absorbing energy.
Did you know you an apple to your dinner dishes? Try our Healthy Chicken and Pineapple Fried Rice.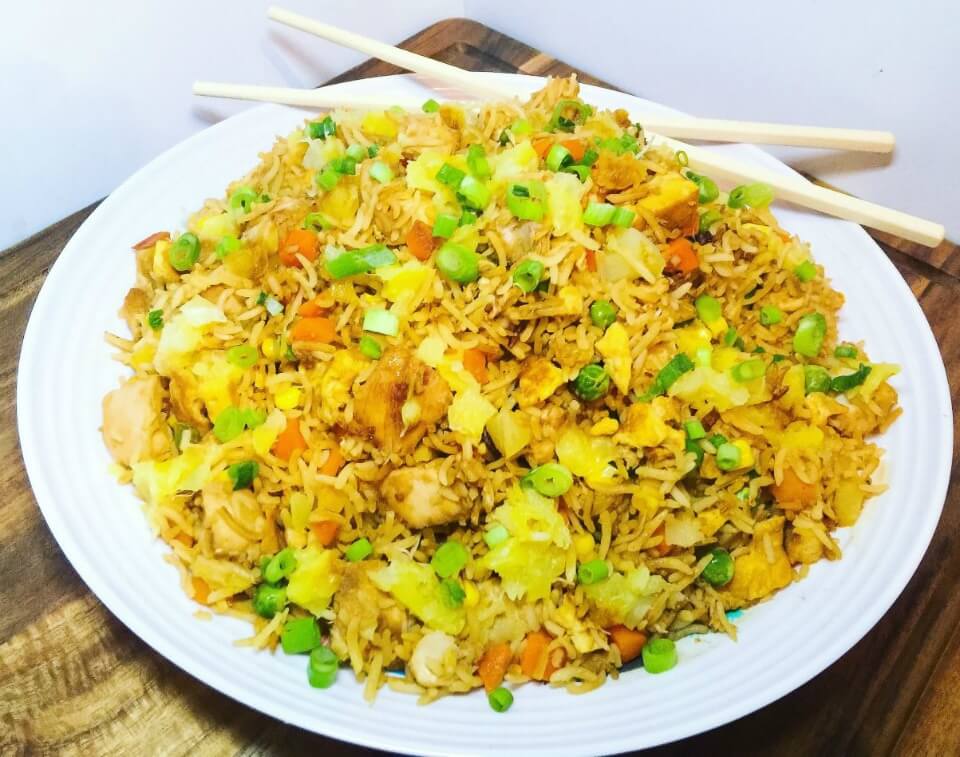 10.BARLEY
Barley is an excellent choice for promoting energy. It contains a range of B vitamins such as B1 (thiamin), B2 (riboflavin), B5 (pantothenic acid), vitamin B6 and folate, all of which assist in the conversion of food to energy.
Here at the Healthy Mummy we believe that energy management and the ability to utilise your own energy is one of the most important factors to sustainable weight loss.
You'll experience a greater sense of energy when you consume foods that support your body and your brain.
Sugary foods and drinks will just leave you depleted and moody later on and most of them won't keep you full. This is
especially true with processed foods and drinks.
Want some help to boost your metabolism and kick start your weight loss? Try our HIIT Workouts for FREE!!!
If you need an energy boost, check out some of the healthy recipes that will boost your mood and fuel your body from our August Energy Boosting 28 Day Weight Loss Challenge.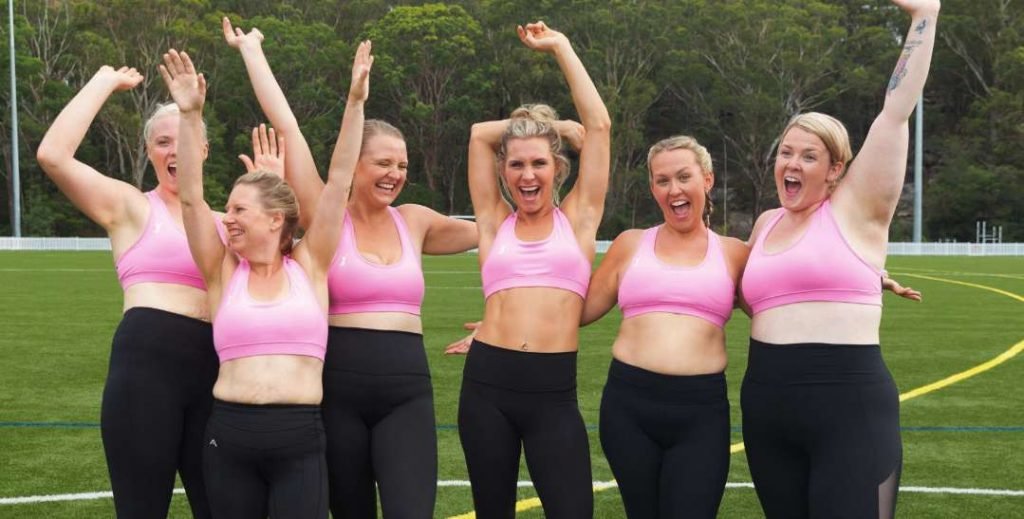 Our 28 Day Weight Loss Challenge is an affordable, customisable program designed to help mums reach their weight loss goals and tackle their health.
Our Challenge entails:
Hundreds of at home exercise routines (no gym needed) – with video instruction
Customisable and breastfeeding friendly meal plans
Time-efficient exercises for busy mums – under 30 mins
Challenge combines Pilates exercises with interval and circuit training (HIIT)
Suitable for basic to advanced fitness levels
Home to thousands of EASY-TO-MAKE recipes!
To find out more on the 28 Day Weight Loss Challenge click here.