Nothing says 'summer' quite like an ice lolly!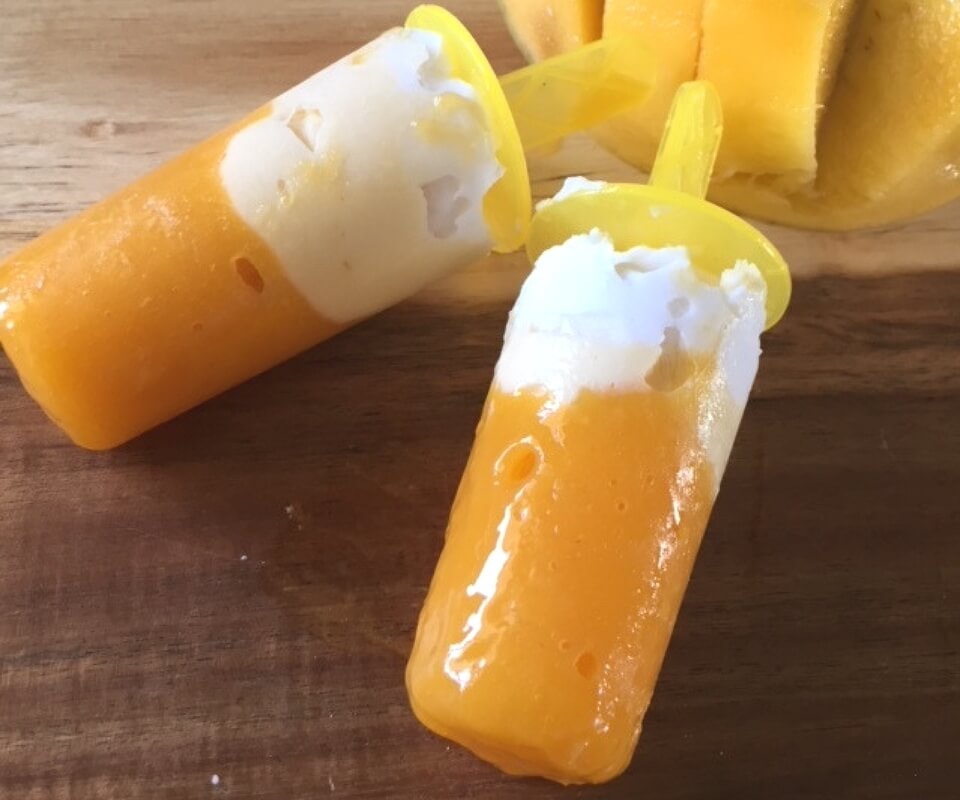 And this recipe ticks all the boxes.
Two ingredients – so easy
44 calories each – perfect for a healthy dessert
Delicious – thanks to in-season mangoes
As part of the 28 Day Weight Loss Challenge we love all things mango related. Join today to access recipes such as Mango Jelly, Mango Bars, or Mango and Banana Parfait.
Ingredients
1

 

whole mango (200 grams)

120

 

grams

 

natural coconut yogurt
Method
Peel and dice up a whole mango and pop the pieces in to a food processor.

Blitz it up until smooth.

Spoon 2/3 of the plain mango mix into 6 ice lolly moulds.

Blitz the remaining plain mango mix with 1/2 of the coconut yogurt until pale orange and smooth.

Spoon this mix on top of the mango mix in the ice lolly holders.

Dollop the remaining natural coconut yogurt on the top to make 3 layers, and put in the ice lolly sticks.

Leave in the freezer overnight to set.
44 calories per ice lolly
Want to access thousands of healthy snacks like this one?
Love the sound of this delicious recipe? Want access to thousands and thousands MORE healthy recipes just like it? Then be sure to check out our 28 Day Weight Loss Challenge.
Our 28 Day Weight Loss Challenge is a family-friendly, breastfeeding-safe program designed FOR MUMS to help them tackle their health and lose the baby weight. 
Every week you are given a different meal plan to follow and each month we add 100+ NEW recipes to our Challenge Recipe Hub. That way, you'll never get bored and stay on weight loss track while digging into healthy, yummy recipes.
Learn more about our 28 Day Weight Loss Challenge HERE.