Wow. Gorgeous mum Dana has been able to prove just what an INCREDIBLE impact healthy food (and living) can have on your body, mind AND SKIN!
Since following The Healthy Mummy's 28 Day Weight Loss Challenge, making yummy meals from our recipe hub and drinking the delicious smoothies – Dana's acne has amazingly cleared up and her skin is just GLOWING! Her figure is also looking unreal!
Thrilled with her results Dana says "I underestimated the power of a healthy diet".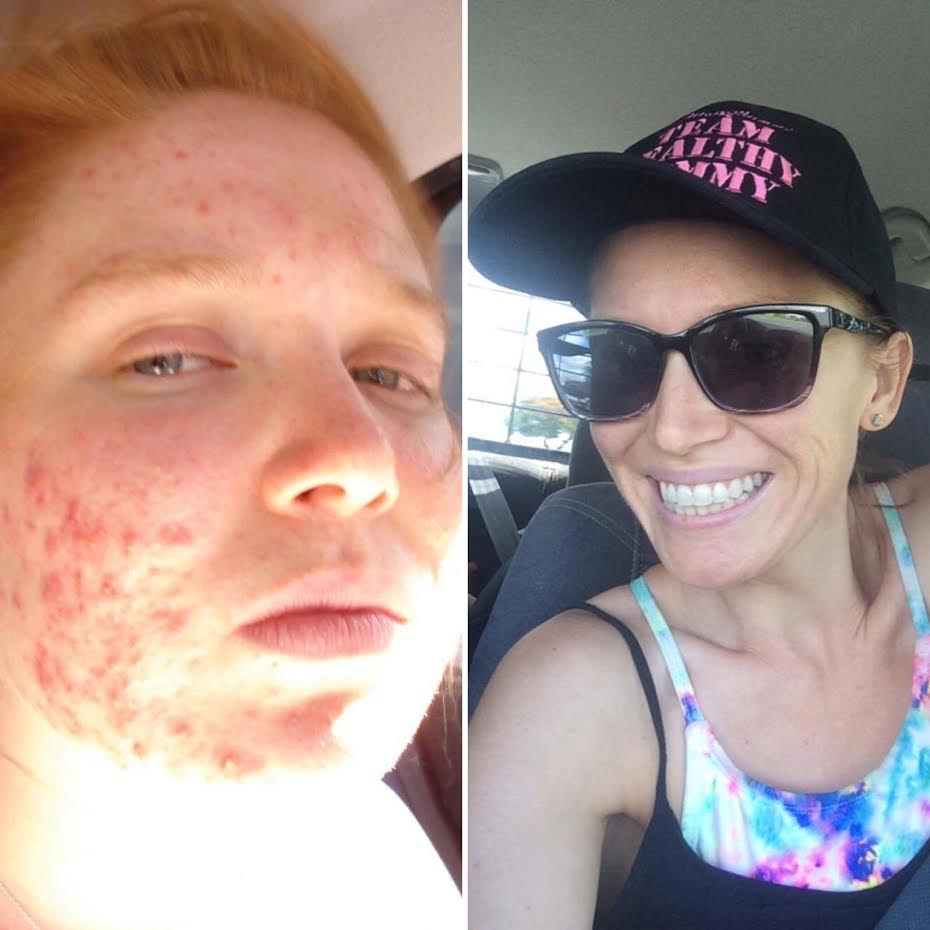 Dana is 31 years old and  has 3 children ages 6, 3 and 20 months.
Here is Dana's Story…
When did your skin issues first appear?
"I pretty much had good skin throughout my teenage years but then I had a major flareup when I turned 22, and it continued for the next 8 years".
What treatments did you try in order to clear up your acne?
"EVERYTHING! Creams, facewash, scrubs, peels, oils, Chiro, steam facials, light laser, but never even thought about FOOD! I was only young and just thought if I wash my face that would fix it!".
When did you start the Healthy Mummy program?
"I started The Healthy Mummy Program in Feb 2016 (yay 12 months! ago!) BEST decision ever! LIFE changing!".
Did anything trigger it?
"I felt people only saw me for my acne, and I knew I had an amazing personality underneath… but it was hard to smile when all I wanted to do was cry. I was extra depressed and didn't want to talk about it.