Everyone has areas on their body they want to target and improve, and for many of us, that area is our glutes. Lifting your booty takes time and only works with proper technique and activation!! But it is possible!
Using resistance bands helps to increase muscle activation and range of motion! They also help with increasing the intensity of a workout without the need for weights!
Did you know that you sometimes feel like you plateau with your weight and training motivation? But it does not matter how you feel or what you think, if you do the exercise, you will definitely get the results you deserve.
If you consistently train, then you will enjoy your new booty shape.
Target your booty with this Banded Booty Workout
Side leg lifts
These engage your core, activate your outer thighs as well as your booty all at once. Try to keep your torso straight by bracing your core and keeping your hips and chest square to the front.
Side Step squats
These really works your backside and inner thighs which are your glutes and abductor muscles. Keep your back in a neutral position, which is a natural straight back, without leaning forward (this puts pressure on your lower back).
Donkey Kicks
One of the best exercises to focus and isolate your booty, it is a great but lift exercise. Remember to activate your core (brace your belly to prevent your pelvic bone from moving)
Donkey kick press
This exercise creates a great booty in half the time and also works the whole abs, butt and thigh area that we love to target as females. Ensure you carry out these moves slowly and activate your booty muscles, lengthen your back and keep your neck in line with your spine. Check that your hips are level with the floor and watch out for your body attempting to lean to one side.
Now go get that booty working and share your workout with other mums in The Healthy Mummy community.
Read how these Healthy Mummy's have found exercise benefits their mental health.
Blast that belly fat with these 5 exercises.
Try this 10 minute workout for your abs, butt and thighs.
Get more amazing workouts with the 28 Day Weight Loss Challenge!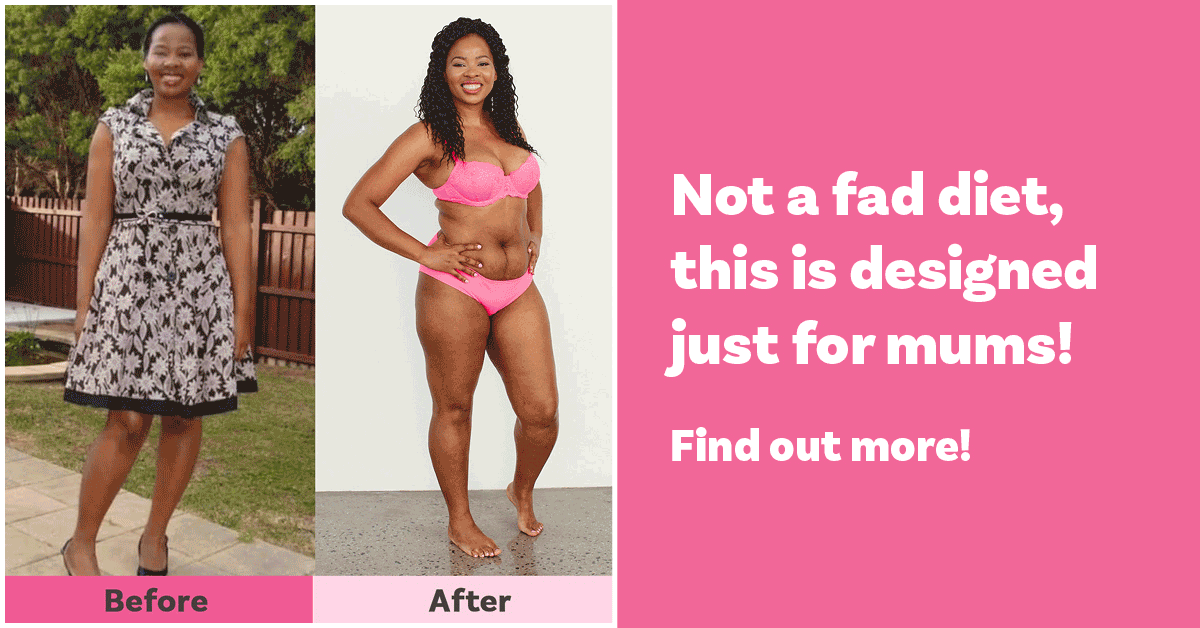 Regain your body confidence with The Healthy Mummy's 28 Day Weight Loss Challenge.
Our Challenge is designed by mums FOR MUMS – to help them reach their goal weight and tackle their health and fitness.
The Challenge is home to customisable meal plans, 24/7 social support and realistic exercises mums can do AT HOME.
To find out more on the 28 Day Weight Loss Challenge click here.