Meal prep ambassador, Jessica Magill is showing you how you can meal prep to your specific dietary needs.
Jessica is a vegetarian and 14 weeks pregnant with baby number 4 (congratulations!) so it's all veggie-only at her house!
"I want to show mums that eating well doesn't have to be expensive or time consuming,"she says.
Jessica made 43 meals and 38 snacks for under $120 in only few hours! WOW.
Epic vegetarian meal prep
Jessica's top tips for meal prep
Pick recipes with similar ingredients so you can buy in bulk and save money!
Make double batches of the same recipe – again this saves money but it also only takes a few extra minutes for a lot of extra food!
Think about what you're making and organise yourself so you're making the recipes that take longest first. Eg start a lasagne first so that it can bake in the oven while you whip up a soup or bolognese.
Clean as you go, there's nothing worse than finishing a big prep and having to clean up!
Shop fruit and veg in season – I always swap veg around to suit our taste and budget. Frozen vegetables/fruit are often a cheaper alternative too.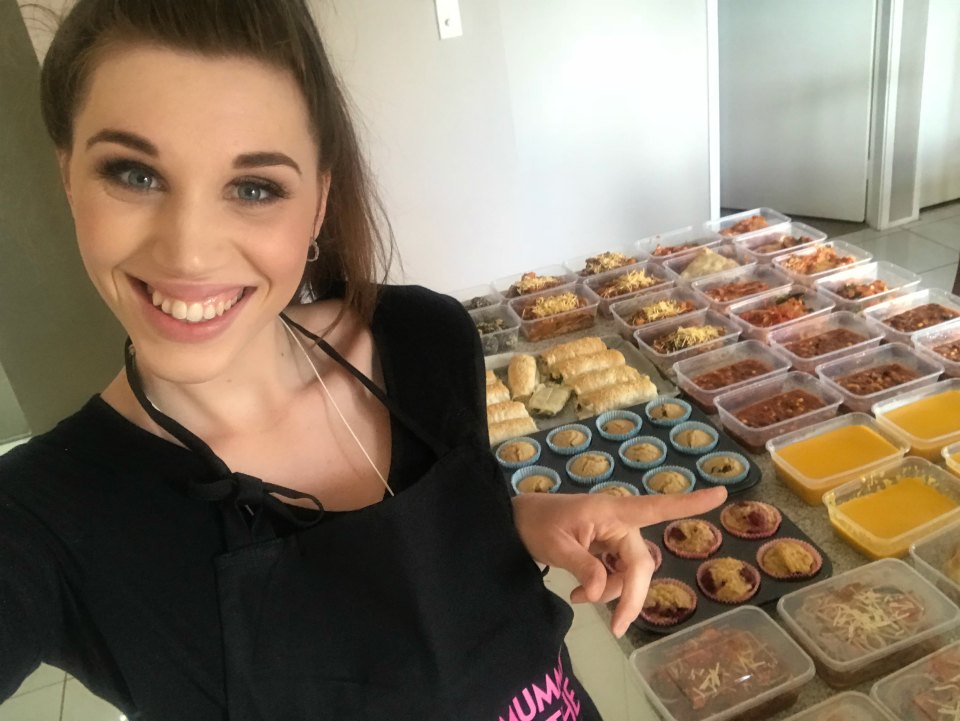 What Jessica made
Ricotta + spinach lasagne x 8 
Try this budget, family friendly Spinach and Sweet Potato Lasagne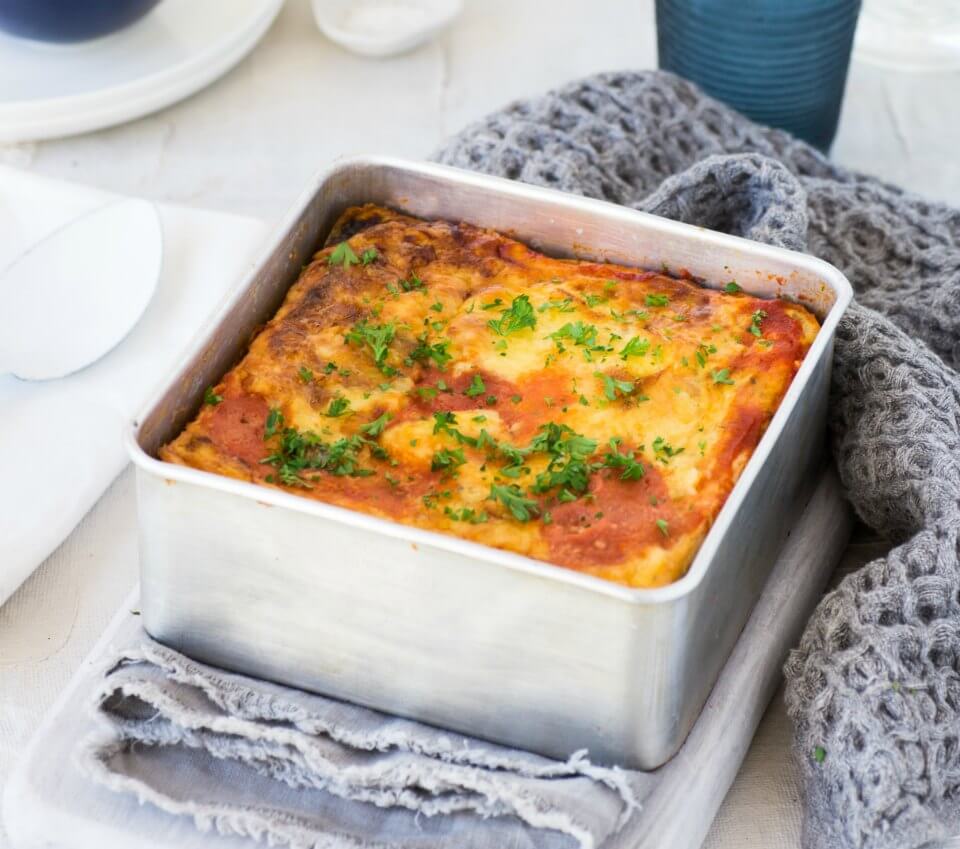 Mexican Sweet Potato Shepard's Pie x 5
"I replaced mince with black beans and extra kidney beans to make this vegetarian,"Jessica said.
This recipe is available in the 28 Day Weight Loss Challenge recipe hub.