If you're stuck in a spaghetti bolognese rut when it comes to mince, we can help – here are some YUMMY and healthy recipes from our 28 Day Weight Loss Challenge.
Not only are they delicious and nutritious, but the whole family will love them!
1. Beef San Choy Bow – 390 cal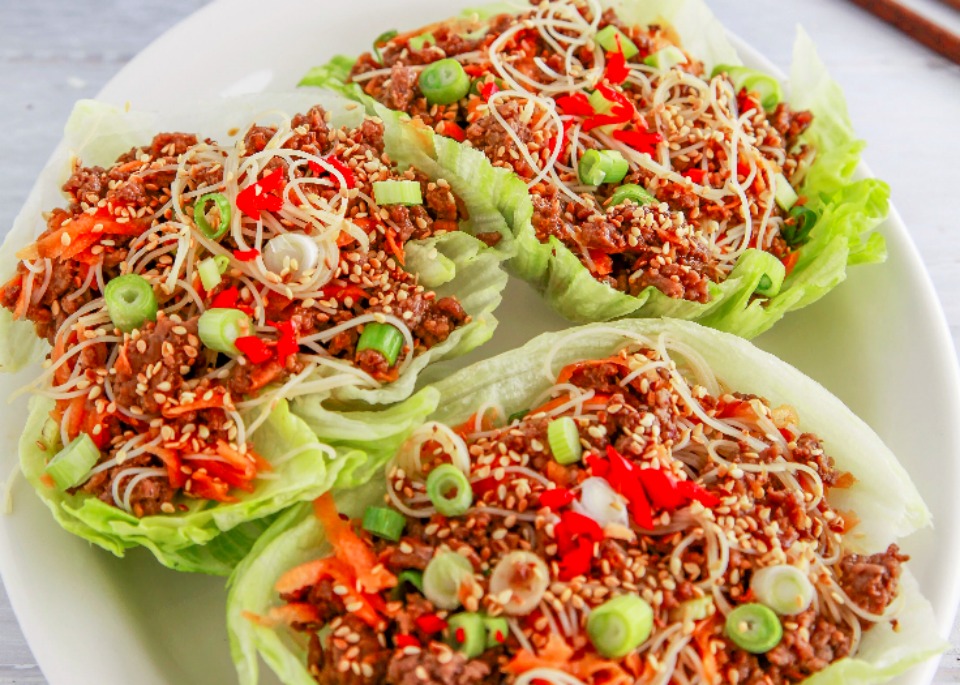 This will become a family friendly recipe as well as one you love. It tastes as good as it looks and packs in some healthy fresh veggies too. Check out the recipe here. 
2. Mexican Sweet Potato Shepherds Pie – 485 calories
This meal is loaded with protein and Vitamin C. The Vitamin C boosts
Recipe is available in the 28 Day Weight Loss Challenge recipe hub.
3. Beef  Stuffed Red Peppers – 407 calories
Peppers, like chilli contain capsaicin which is known to boost your metabolism. This is a delicious and easy to prepare meal that will suit your whole family.