Which containers are best for meal prep
We asked the Healthy Mummy community for their advice, and there seem to be two main camps.
The cheap and cheerful 'use em til they break' fans love the budget take-away food style containers; while others are happy to invest their cash in longer lasting good quality plastic or glass containers.
It's up to you and your budget to decide of course, but today we have an overview of some of the options so that you can see which option might suit you best.
Do what works for you to make your weight loss on the 28 Day Weight Loss Challenge even easier.
Take away food containers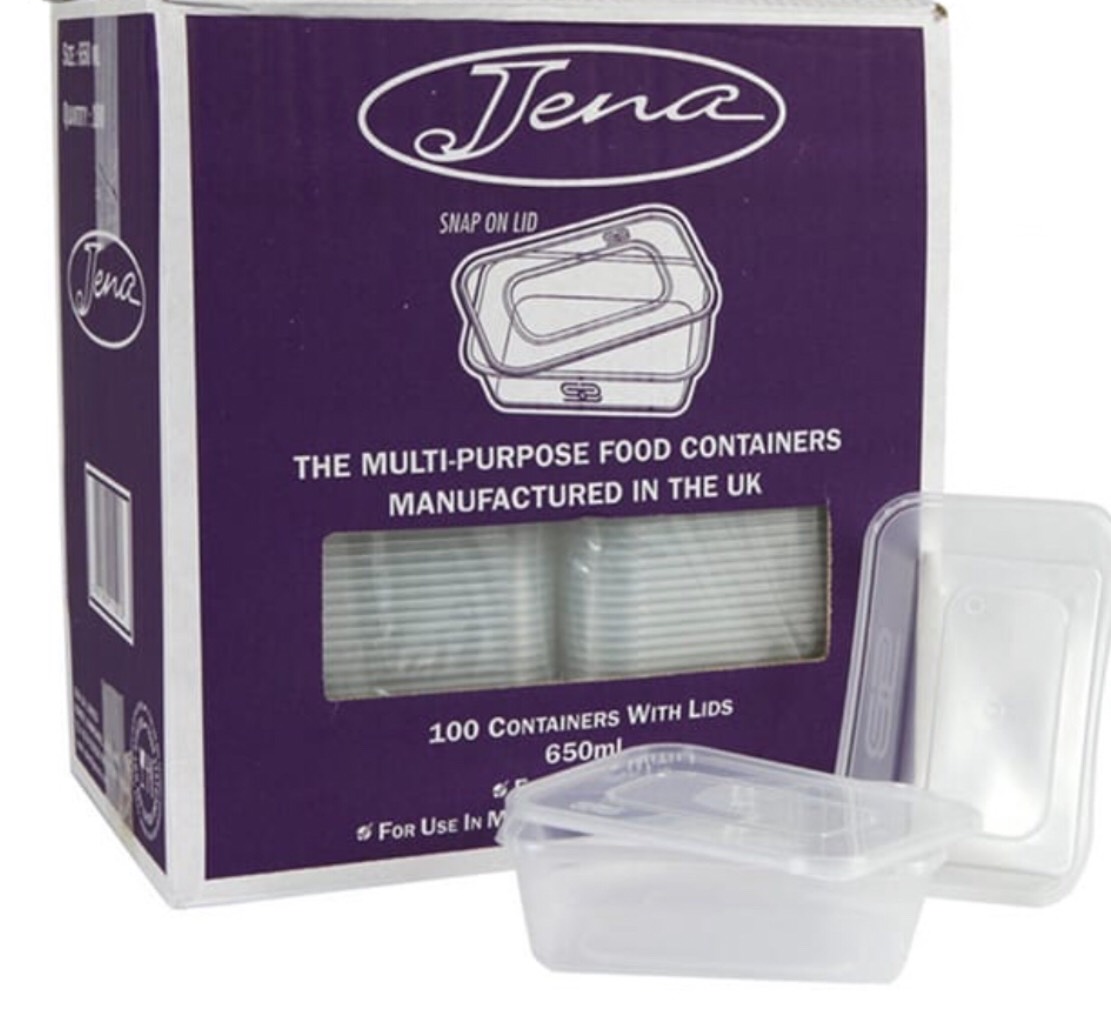 Maria O'Rourke uses these 100 pack takeaway containers from Costco for her 28 Day Weight Loss Challenge meal prep. Maria says "I love these for handiness. They are great for storing all my meal prep and save me washing up which is an extra bonus, they cost me about £13 and work out at just 13p per carton."
You can get them from Sainsbury's and Tesco too, but they are dearer, as you only get a pack of 8 for £2. It pays to shop around.
Isabelle Rodriguez agrees, saying "I just buy the containers when they are on sale.  Usually you can get them for £1 in Poundland and other pound shops."
TIP: if you find they give your food freezer burn, ensure it is cooled completely before freezing it. Some mums even store the food overnight in the fridge and then freeze in the morning.
Zip lock bags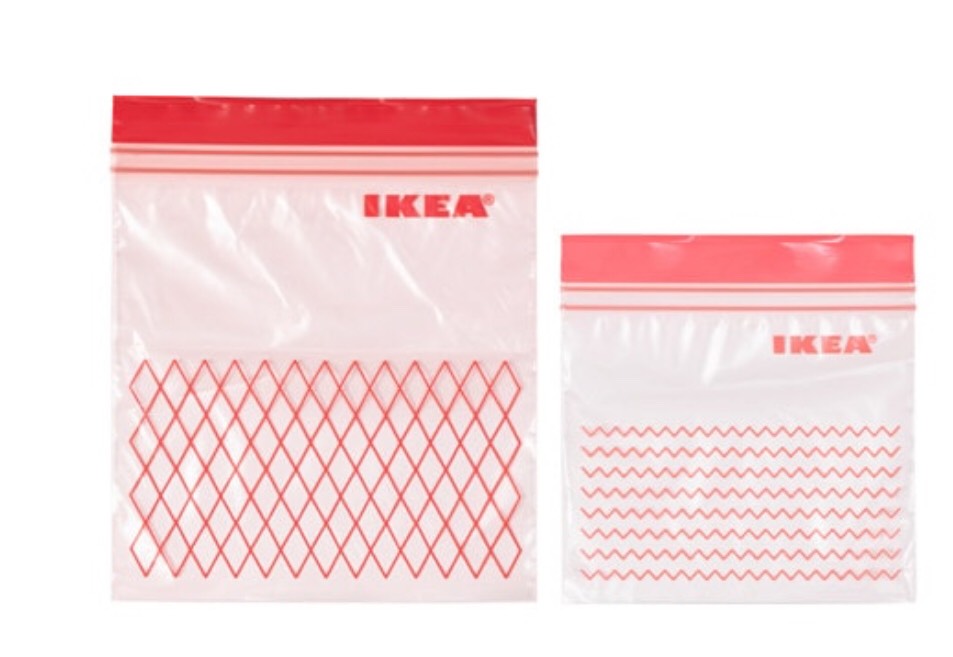 Many mums do away with containers altogether, choosing to use zip lock bags instead to stash their 28 Day Weight Loss Challenge meals. Shop around and try different brands to see which ones work best for you.
Vanessa McAdams says, "I use IKEA storage bags, I have quite a few different sizes. I love them because they have a double seal, don't leak, and I lie them flat so they take up less room and defrost faster."
Nikki Lea Eckley says ,"I love the snack bags from Waitrose. They're smaller than the sandwich bags so they're perfect for individual snack portions, individual chicken breasts to freeze and for any bits of meals left over that I can freeze and save for a pitta pizza topping. They're £1 for 50 bags."
TIP: if you have a small freezer, bags save space and you can fit more meals in.
Foil containers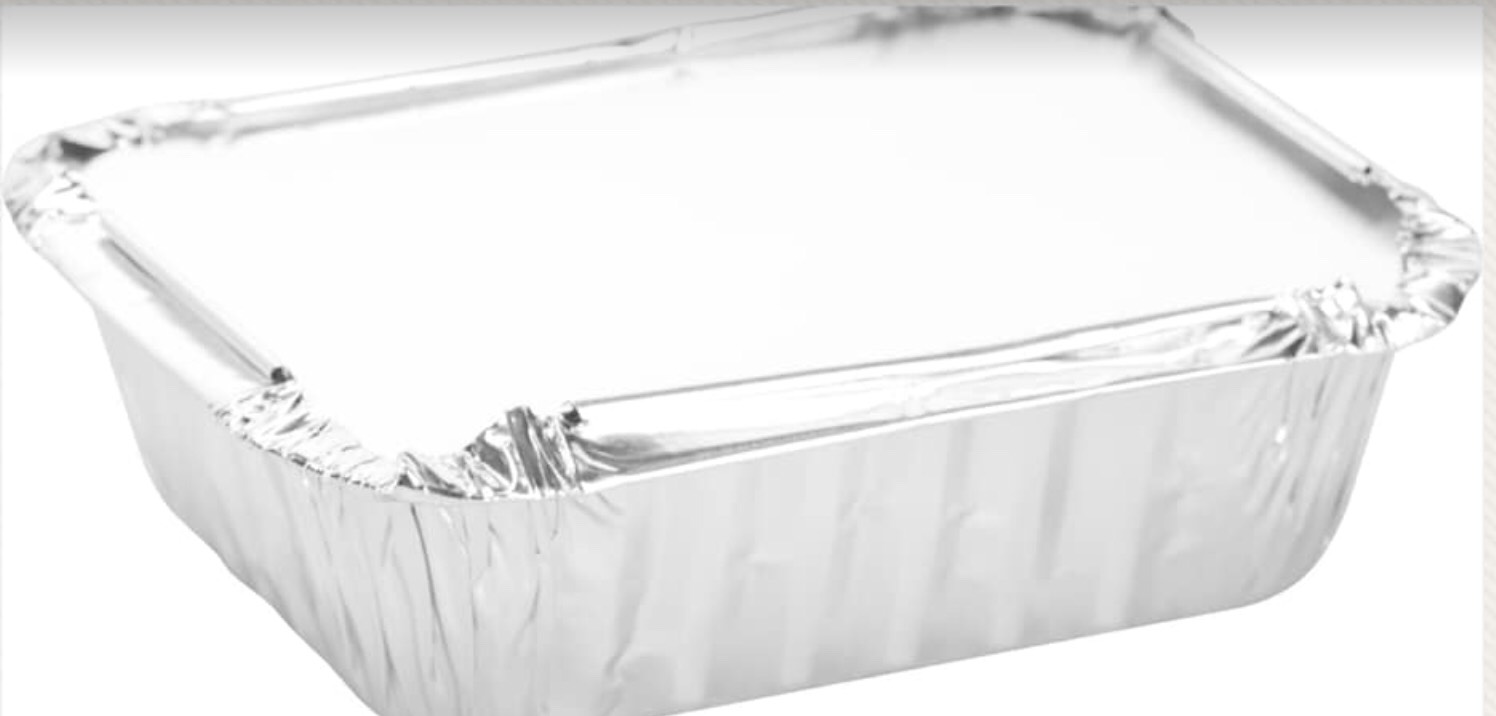 Charlie Johnson says "I tend to use the aluminium foil containers, they only cost £1.00 for 8-10 from the pound shop."
Addis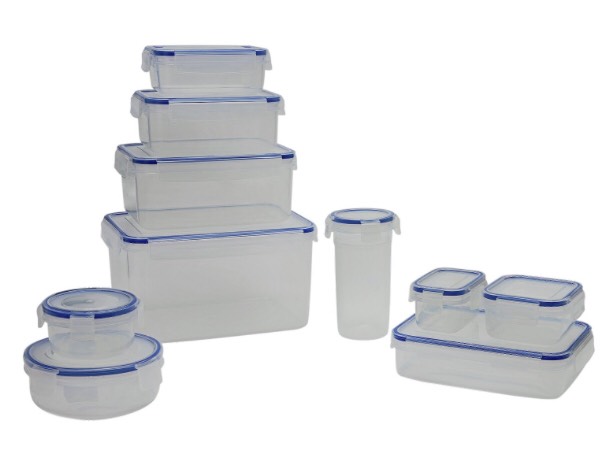 Sarah Cryer swears by the Addis range from Argos to store dry goods in the pantry for her 28 Day Weight Loss Challenge recipes. Sarah says "I like how many different shapes and sizes there are to offer, I have my porridge oats, pastas and dry ingredients in these containers and they are really useful.
I love how much more organised my cupboards look with them, they were £19.99 for a pack of 10."
Tupperware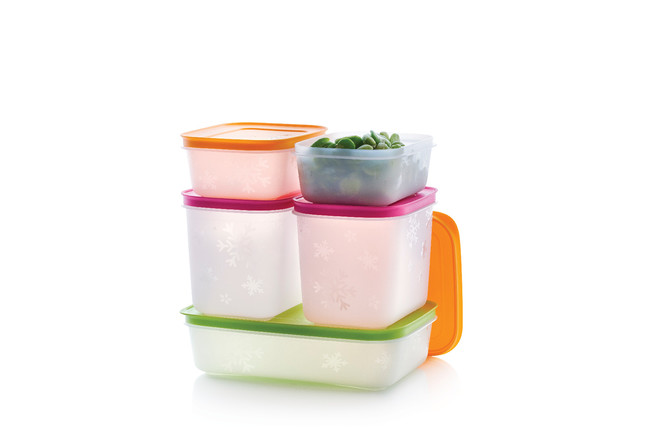 Rachael Carey is happy to invest in Tupperware containers as "Tupperware are the only ones I've used that have lasted more than 6-12 months."
Jaime Warren is a fan too, 'I use the Tupperware ones, freezer, microwave and dishwasher safe and they come in a set. They last years and have a replacement guartantee.'
TIP: Danielle Dallinger said to check for second hand Tupperware online as "people sell the old style to upgrade to the new style. I have bought all mine second hand as I'm not fussed if they are the old ones."
IKEA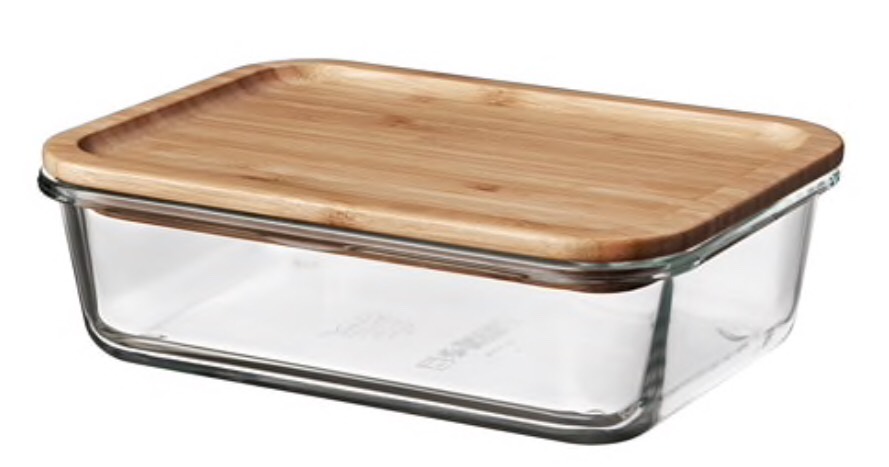 If you are heading to IKEA, why not try some of these. Kaire Konton Smith has been using the glass storage tubs from IKEA for her 28 Day Weight Loss Challenge meal prep and freezing.
Kaire says, "I think they are fantastic! Obviously they are more expensive than the popular plastic tubs, but still a reasonable £3-£5 per tub with a lid. They are oven safe too, and look pretty neat as a serving dish on the table.
I've used them for a few years now, they haven't discoloured, cracked or started smelling odd. I just stack mine on top of each other to save space. I'm pleased to know that the glass containers are safer and greener than the popular plastic ones, and I'm willing to pay a little more for them."
Charlie Johnson agrees, saying she is "loving IKEA'S great range of glass storage at the moment, I'm actually in the process of clearing out all of my plastic storage containers and replacing them with glass."
TIP: They come in different sizes which you can use for snacks, single serves of a meal or a family portion.
Ebay and Amazon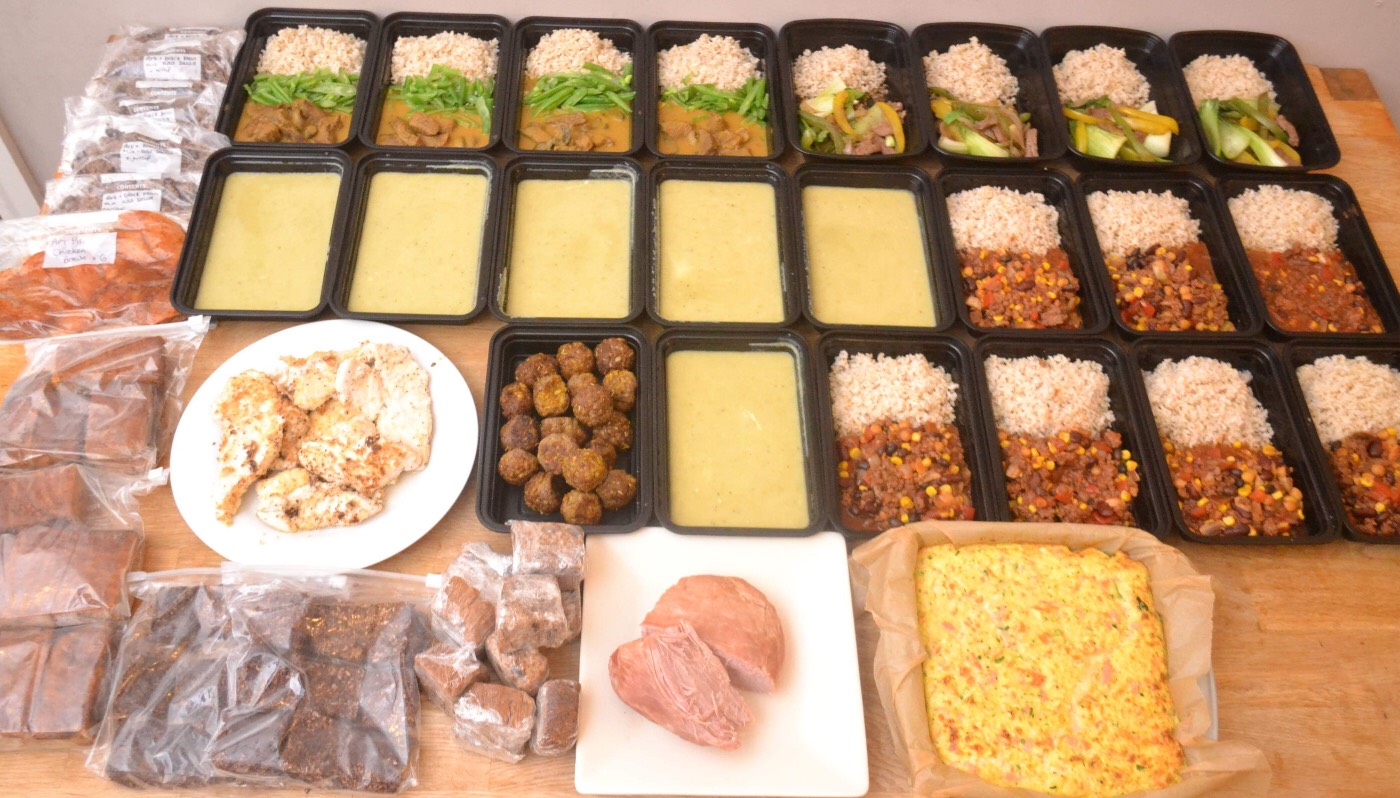 Sarah Cryer gets containers from Amazon for her 28 Day Weight Loss Challenge meal prep storage. Sarah says "I order them and they come the next day which is great. They are my favourite containers for meal prepping, I love that they are durable and can be reused time and time again.
They are dishwasher safe also which is why I don't mind paying that little bit extra, £9.95 for a pack of 10."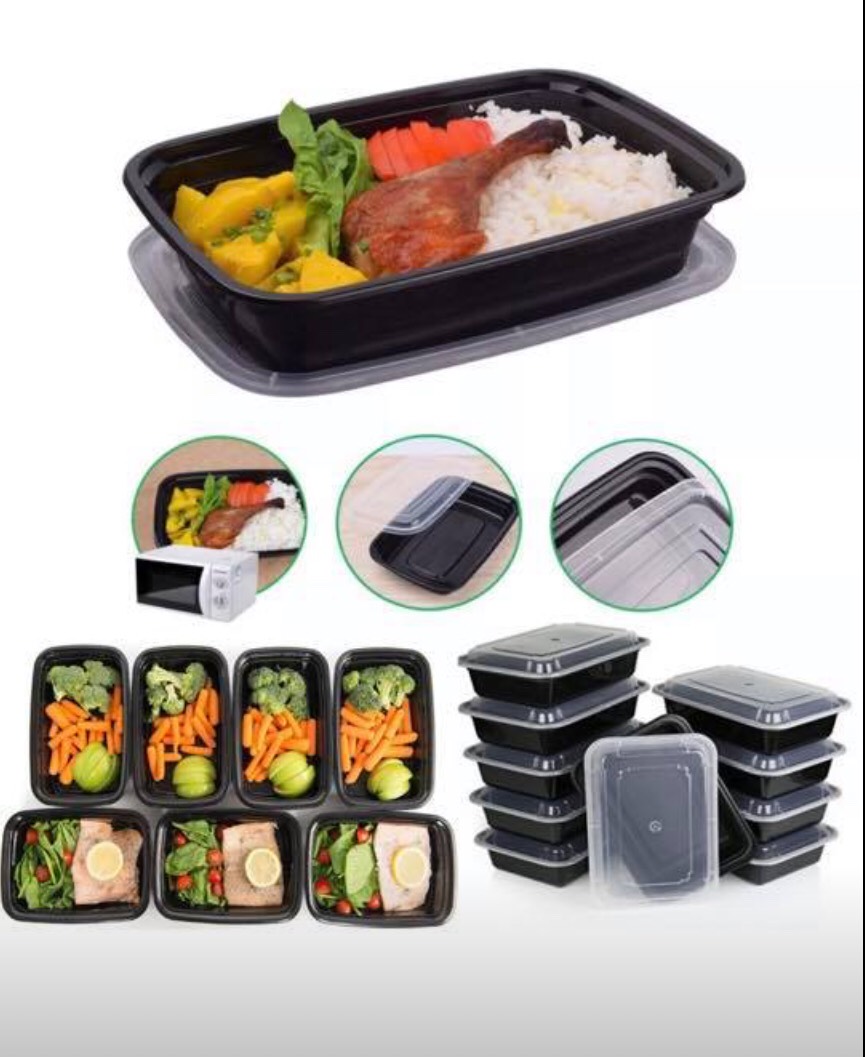 Lynsey Combes gets her containers from eBay. Lynsey says, "they are great for the freezer as they are slim, also I like that they are BPA free and reasonably priced, from £5 to £13 depending on how many I buy."
TIP: look out for containers that offer free postage.
Sistema Klip It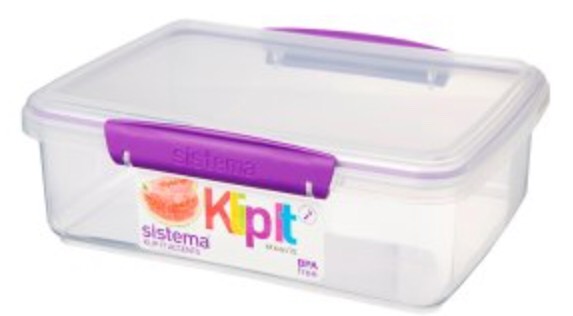 Siobhan Docherty is a big fan of the Sistema Klip it containers. Siobhan says, "they are great and come in all shapes and sizes, I use them for storing food, for my 28 Day Weight Loss Challenge meal prep and snacks, and also for storing all my nuts and seeds.
I love how handy they are, they stack really well, are dishwasher safe and I'm assured that being BPA free they are safe to use. I even use the water bottles, they might be a bit more expensive but I always pick them up in my local Asda cheaper than everywhere else."
TIP: keep an eye out for the regular Sistema sales at the supermarket.
Feeling inspired by all this meal prep chat?
Read more from our mums who SWEAR BY meal prep to help them lose weight.
Are you ready to kick-start your weight loss?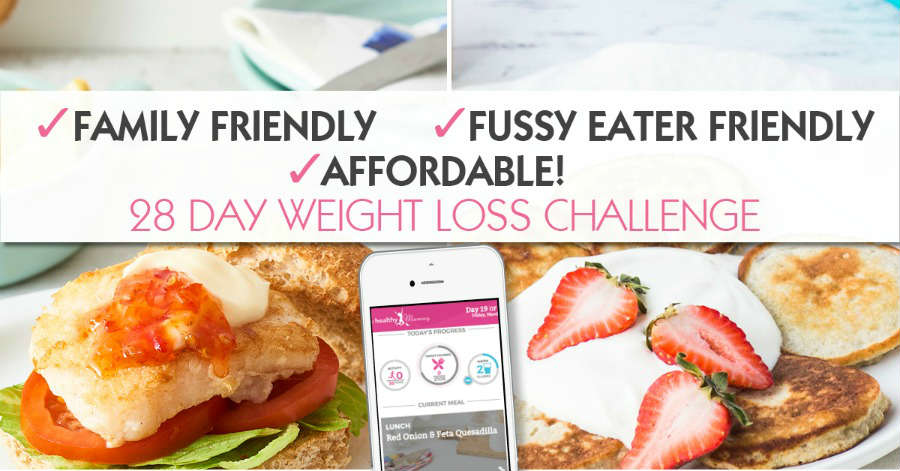 Want to shift your baby weight but feel like you have NO TIME in your day to exercise and eat healthily? That's where the Healthy Mummy's 28 Day Weight Loss Challenge can help.

Our Challenge entails: 
28 days of at home exercise routines (no gym needed) – with video instruction
Customisable and breastfeeding friendly meal plans
Time-efficient exercises for busy mums – under 30 mins
Challenge combines Pilates exercises with interval and circuit training (HIIT)
Suitable for basic to advanced fitness levels.
Home to thousands of EASY-TO-MAKE recipes.
To find out more about joining the 28 Day Weight Loss Challenge for £1 click here.
PLUS – connect with THOUSANDS of other mums on the 28 Day Weight Loss Challenge by joining our free support community here