Want to meal prep like a pro?
We got the lowdown from Nikola, an active member of the Healthy Mummy Facebook community to find out how she manages to do her weekly meal prep so efficiently (and deliciously!) while following the 28 Day Weight Loss Challenge.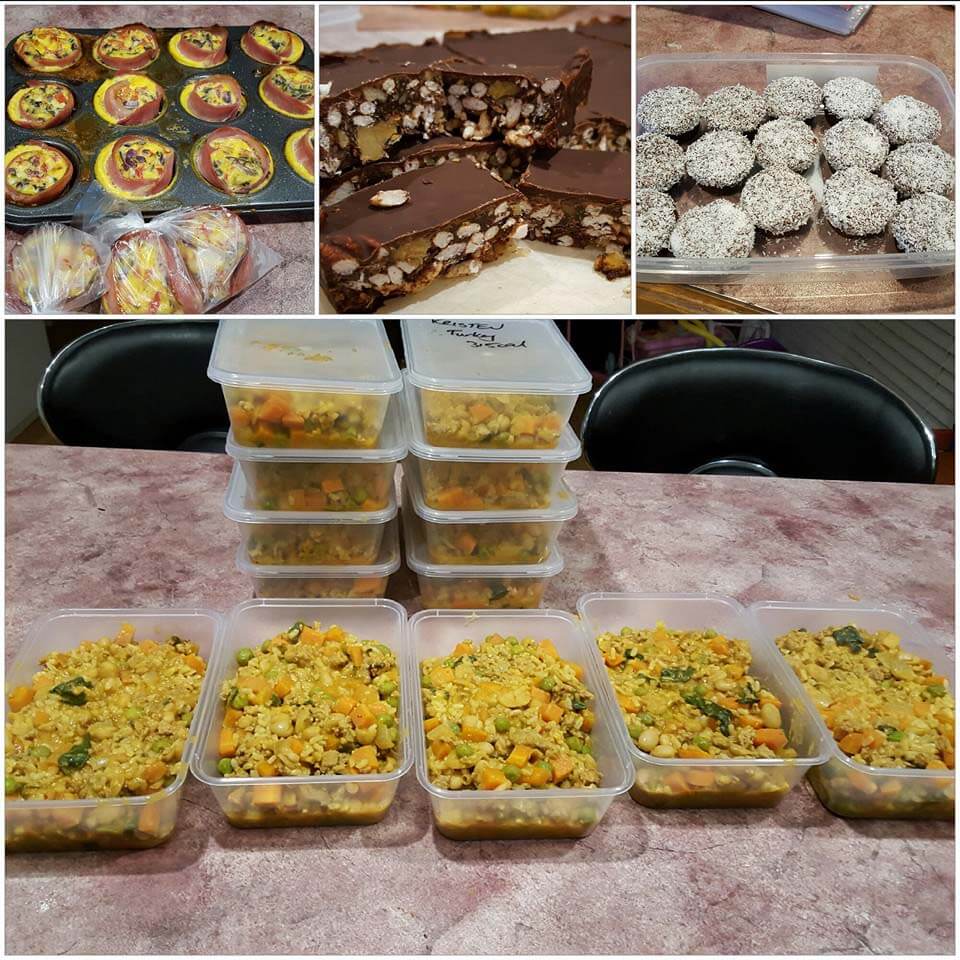 5 easy tips to help you meal prep like a pro
"Hi, I'm Nikola and I'm a busy single mum to two beautiful 5 year old twin boys. I have been following the 28 Day Weight Loss Challenge since I started my weight loss journey and have lost 2.5st. My biggest piece of advice for following the challenges is to plan and meal prep.
Today I'm going to share my top tips on meal prep and planning to help you get started.
1. Planning
Every seven days I take time out to sit down and menu plan for the coming week. I find trying to plan and meal prep all at once is too intimidating and time consuming. Breaking these two things up has been really helpful. When I menu plan, I figure out what the main meals and snacks from the 28 Day Weight Loss Challenge for the week will be, the ingredients for those recipes, what I need to buy to make them (I generally have most ingredients at home already) and what day I will do the bulk of my prep.
I try to choose meals that use similar ingredients within my recipe plan to save on the costs of groceries as this means I can buy ingredients in bulk.
2. Prepping
Once I've done my grocery shop I prep everything before I put away. For example I cut up all my fruit and veggies and store them in separate, clearly labelled containers for quick and easy access. This way they are ready to grab for cooking or to eat as a snack. I find this saves time and energy, especially at night when I'm cooking dinner and everyone (including me!) is tired and hungry from a long day.
I find I get 5-7 days out of storing the fruit and veggies in the fridge like this. If they are starting to go bad I freeze the fruit to use in things like smoothies or fruit based recipes, then freeze the veggies to throw into things like Mexican Lasagne or veggie soups.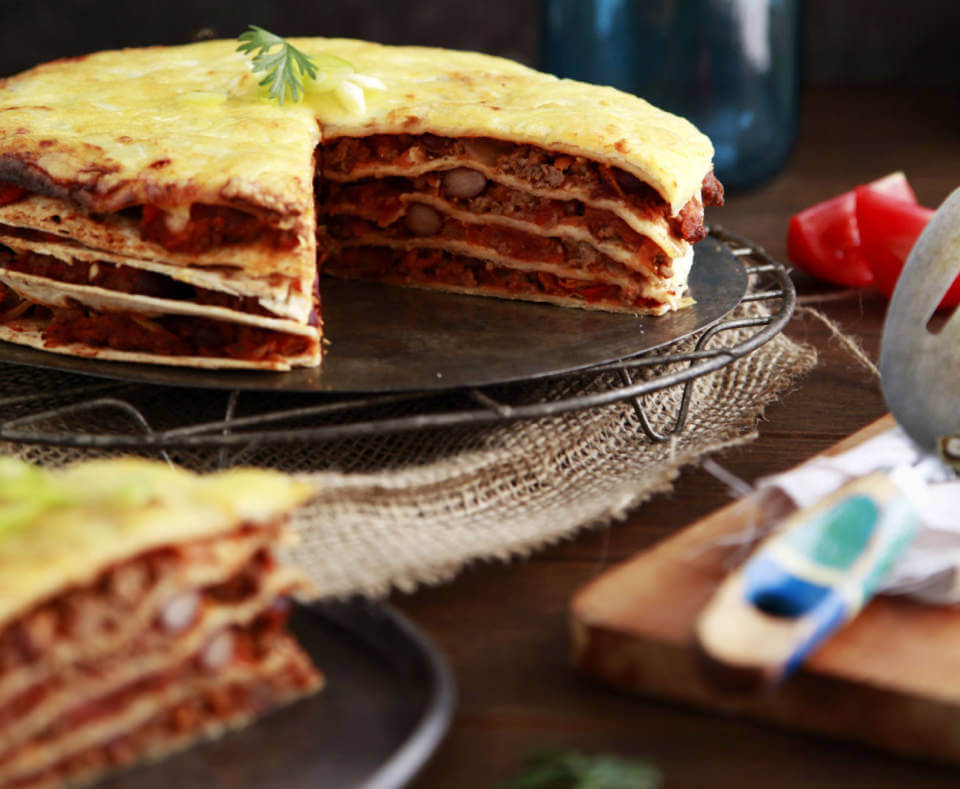 3. Cooking
When it comes to cooking recipes from the 28 Day Weight Loss Challenge, I try and make things I can cook all in the one pan/pot. For example I made four meals last week and I used the electric wok to cook it all. One meal after the other.
Doing this saves on washing up and saves on space by not cluttering the bench with pots and pans everywhere. I just gave the wok a quick wipe out after each finished dish and then started the next meal.
I also try and cook two different meals at the one time. For example cooking Courgette and Cheese Arancini in the oven while using the stove top to cook Creamy Carbonara.
If I'm baking snacks from the 28 Day Weight Loss Challenge I make all the mixtures at once and have them poured into tins ready to pop in the oven rather than waiting for one to cook before starting another. Rinsing dishes and cleaning as I go also makes prepping easier, faster and less chaotic.
I still cook most days but am smart about it, I repeat meals to have the next day too. For example I'll cook Beef San Choy Bow for dinner one night, and then have it the next day for lunch, or use the filling for something different.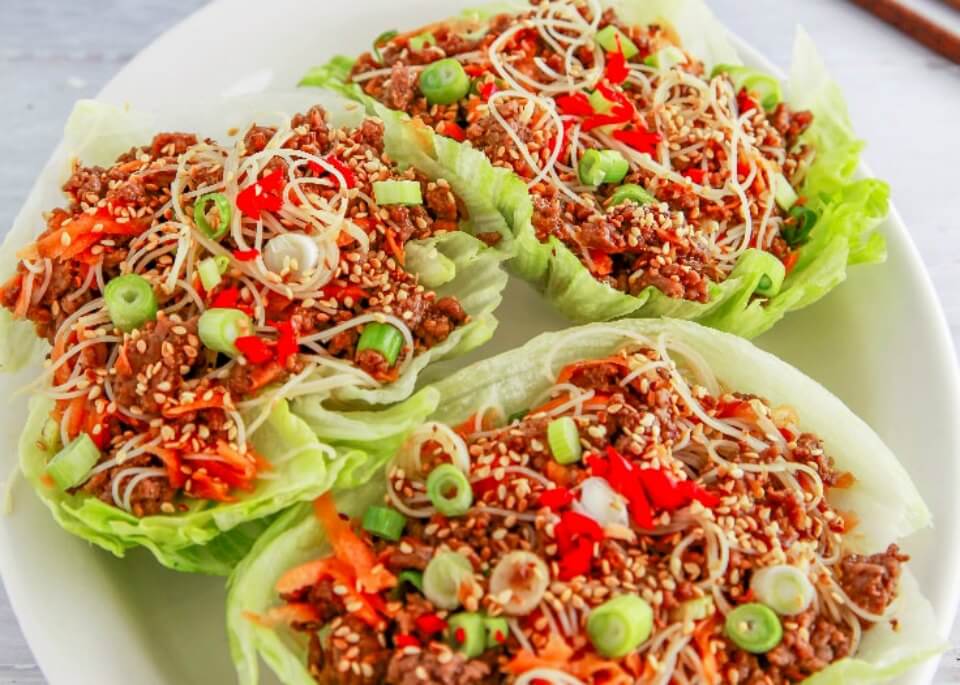 4. Freeze-ables
When I do a big cook up it's generally to stock the freezer for those times where you can't be bothered cooking or it's just one of those busy, unplanned days where you get home late. For these moments it is so handy to have a healthy 28 Day Weight Loss Challenge meal in the freezer ready to go, as opposed to ordering unhealthy take away.
I freeze a lot of my snacks too as I find after 2-3 days many just aren't as fresh as I'd like them to be. I freeze things like muffins and cakes in snack sized snap lock bags. I also freeze things like bliss balls (I love this Chocolate and Peanut Butter Bliss Ball recipe) so that they are always ready to go when you just want a quick snack to grab.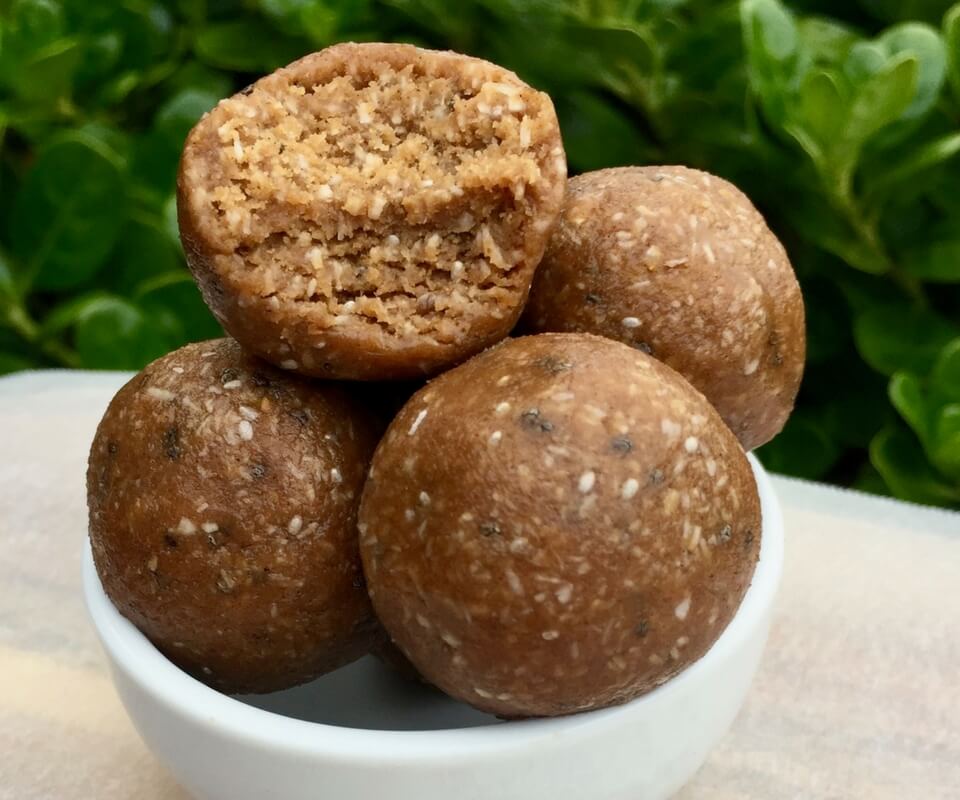 Other things I freeze to make cooking easier on myself are brown rice and quinoa. I cook up a double batch of both, let it cool, then I portion out into 1 cup serves and freeze in snap lock bags. When I want rice I can grab it quickly and I just have to pierce the bag with a fork and microwave for 1-2 minutes. Not only does this save me time, but it saves me money too.
I also have fresh kale and spinach frozen in snap lock bags to throw into my smoothies. Both go bad quite quickly so when I don't freeze them, they tend to get wasted. I cook meals that I know will freeze well and save things like salads or easier style meals to make during the day as lunches.
Try this Sneaky Snickers smoothie (pictured below), you can even have it warm.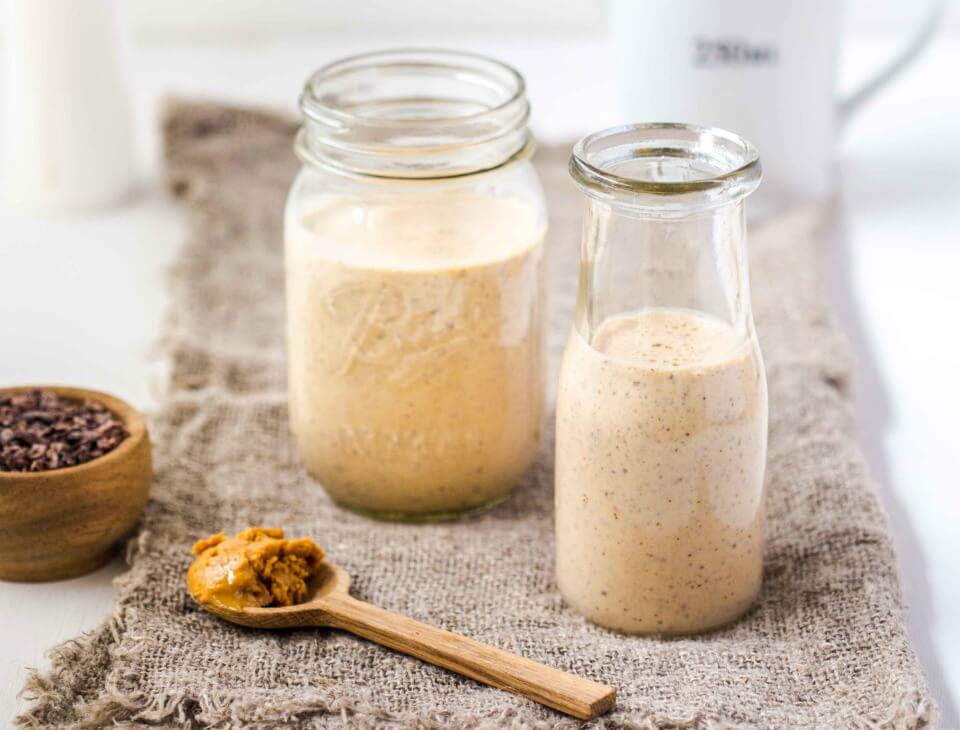 5. Portioning/Storing
I use plastic take away containers to store meals in the freezer as they stack well and are good to put straight in the microwave for re-heating. I also use the snap lock bags for portioning. By having snacks portioned and frozen in this way, it helps stop me from having that sneaky "extra muffin".
Most of the time I'm only cooking meals for myself and I find portioning them up before I eat is the best way to stop myself having a larger than normal portion or a second helping.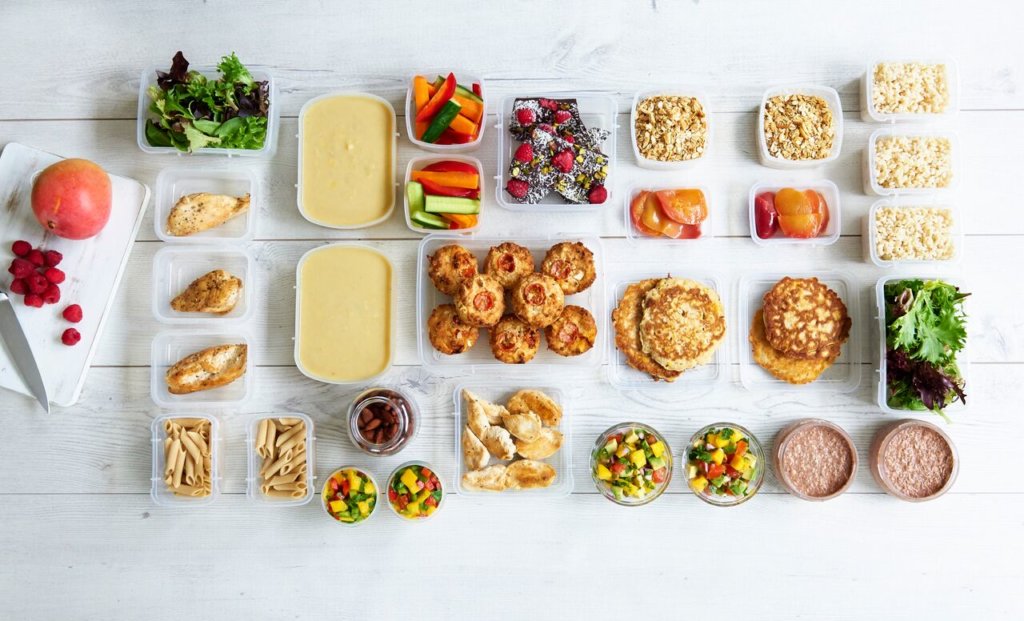 I hope I've been able to give you a few tips and some advice on prepping foods for the week. The first time can be a little overwhelming but when you're sitting down to that healthy meal you grabbed out of the freezer instead of eating takeaway it will all be worth it!"
Thanks Nikola for your valuable insights! We LOVE meal prep, and it's a great way to keep your weight loss on track. That's why we made this meal prep guide for mums who don't know where to start.
Are you ready to kick-start your weight loss?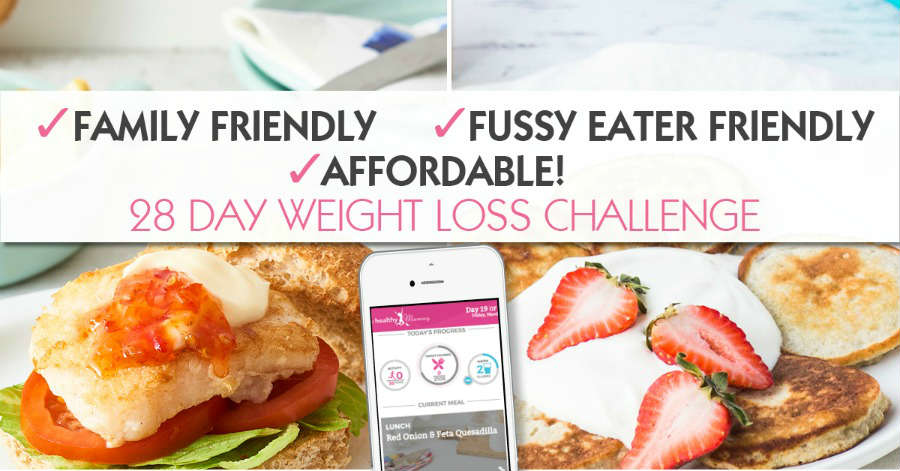 Want to shift your baby weight but feel like you have NO TIME in your day to exercise and eat healthily? That's where the Healthy Mummy's 28 Day Weight Loss Challenge can help.

Our Challenge entails: 
28 days of at home exercise routines (no gym needed) – with video instruction
Customisable and breastfeeding friendly meal plans
Time-efficient exercises for busy mums – under 30 mins
Challenge combines Pilates exercises with interval and circuit training (HIIT)
Suitable for basic to advanced fitness levels.
Home to thousands of EASY-TO-MAKE recipes.
To find out more about joining the 28 Day Weight Loss Challenge for £1 click here.
PLUS – connect with THOUSANDS of other mums on the 28 Day Weight Loss Challenge by joining our free support community here