Do you suffer from excess fat accumulating around your mid-section creating an unwanted spare tyre? If so, you are not alone. The good news is, you don't have to be stuck with it for the rest of your life.
Healthy Mummy mum Sarah Cryer reveals how she shed her spare tyre (and her SHOCK when she realised it was exactly the SAME WEIGHT as an actual TYRE).  Her comparison photo will BLOW your MIND.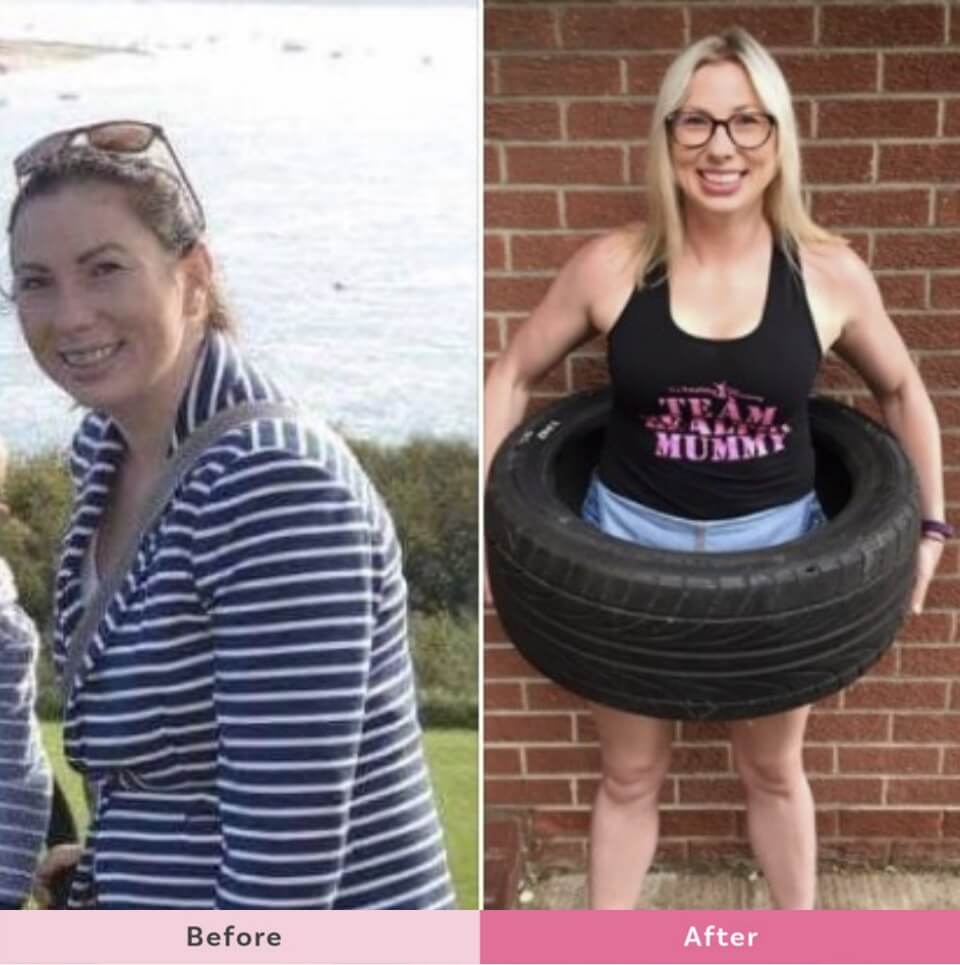 "The circle of failure was endless"
Healthy Mummy mum Sarah Cryer had spent many years trying to lose weight with no success.
She says "In years gone by I had tried every diet going, lost weight, felt good, felt hungry, put the weight back on, started again with something new – the circle of failure was endless".
Discovering The Healthy Mummy 28 Day Weight Loss Challenges
"Then I found the 28 Day Weight Loss Challenges and quickly learnt that I didn't need to starve myself.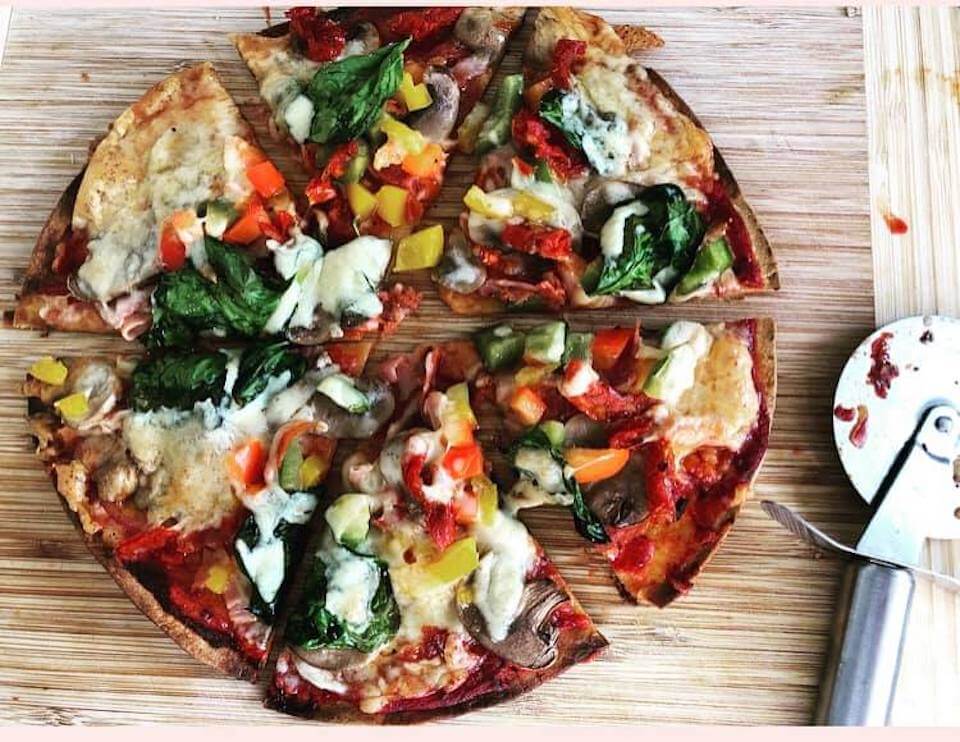 "I eat over 1200 calories and enjoy foods like pizza, pasta, cakes, chocolate even the odd cocktail and still lose weight and have gained so much energy.
The key to Sarah's 'spare tyre' weight loss success
Sarah says "Changing my lifestyle and learning that nothing is off limits has been the key to my weight loss success.
I've always had a passion for cooking but cooking healthy meals that are delicious and that the whole family love has taken this passion to a new level. Both my family and I LOVE the meals I'm making which makes meal times a pleasure!"
Sarah follows the 28 Day Weight Loss Challenge meal plans via the Challenge App but admits there are days when she isn't perfect.  She says "I have days where I don't follow it to the letter and that's fine I'm human".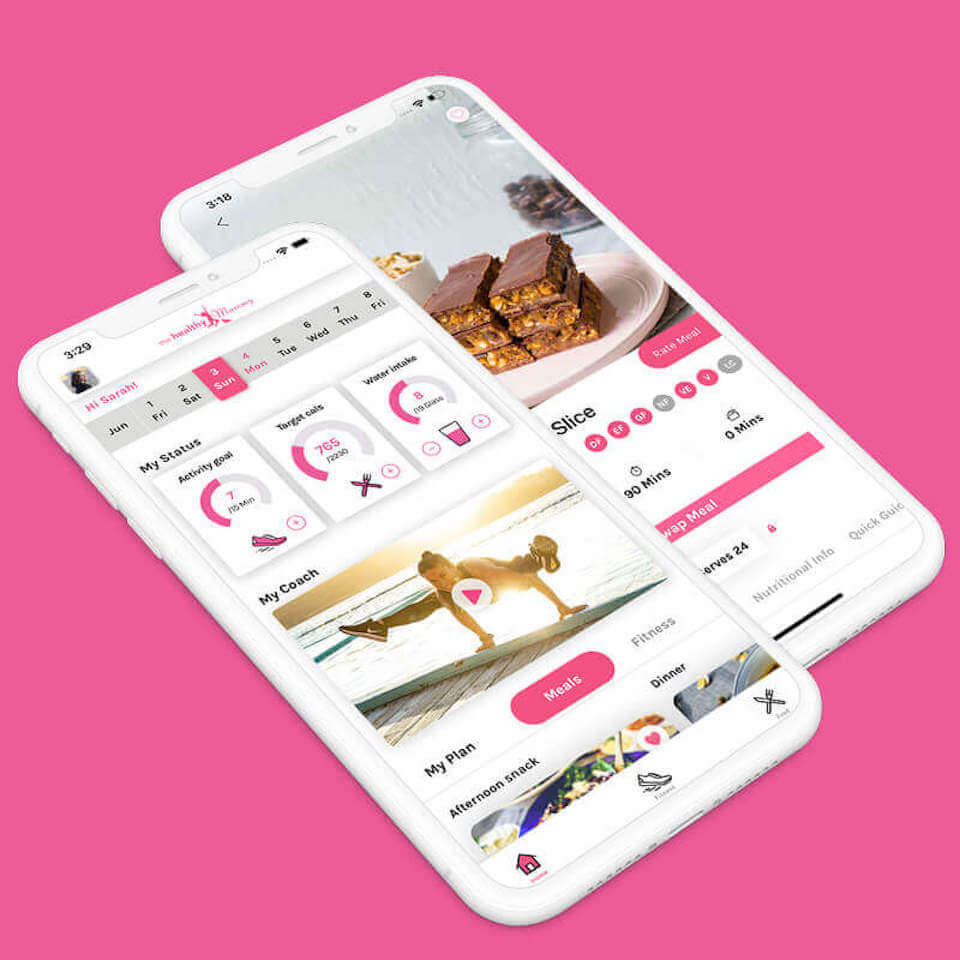 In addition to following the nutritious and delicious meals available through the Challenge App Sarah has found a love of exercise again.
She says "I rejoined the gym, rejoined fitness classes and found again my passion for exercise. In my younger days I danced and whilst I don't do dance classes anymore I have found new interests!".
Weight loss – 1.2 stone in 8 months and maintaining results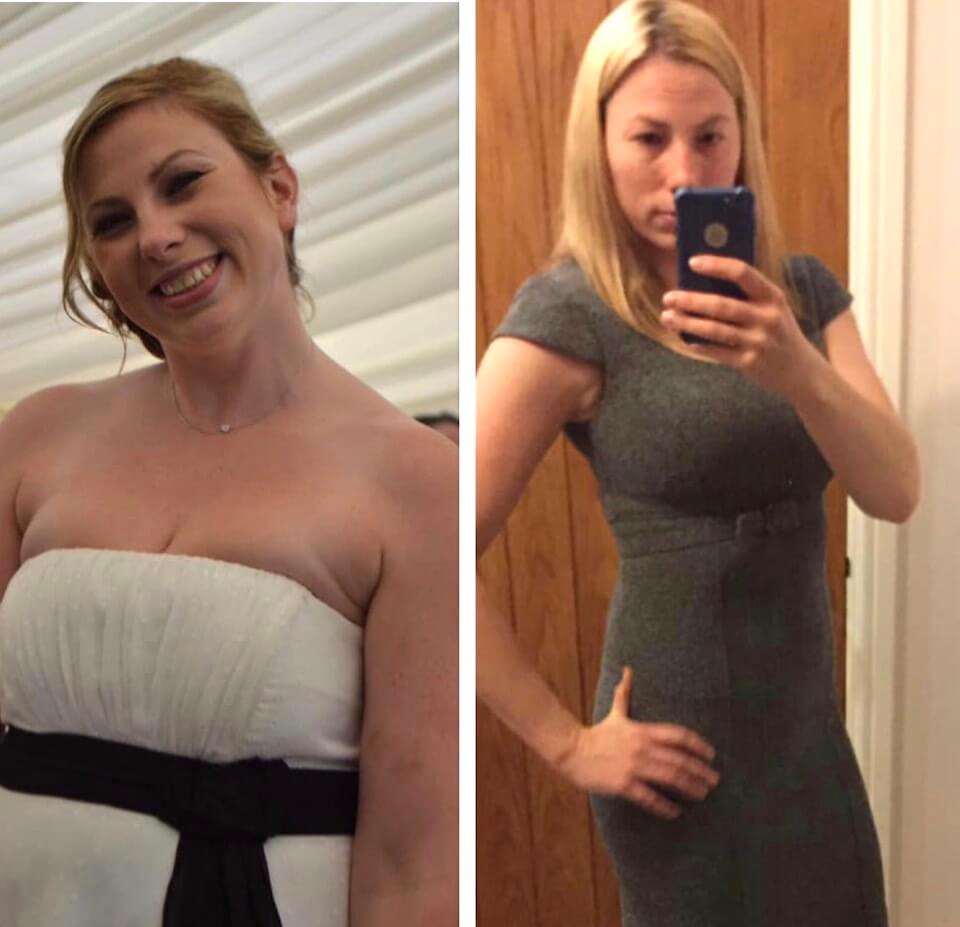 Sarah has lost 1.2 st and over 14 inches from her body. She says "This may not be huge numbers but this has been maintained for over 6 months!
No longer do I stress at the numbers on the scales. My original target has altered from being a number on the scales to being something much more important – being happy in my own skin!"
"I've lost a whole tyre!"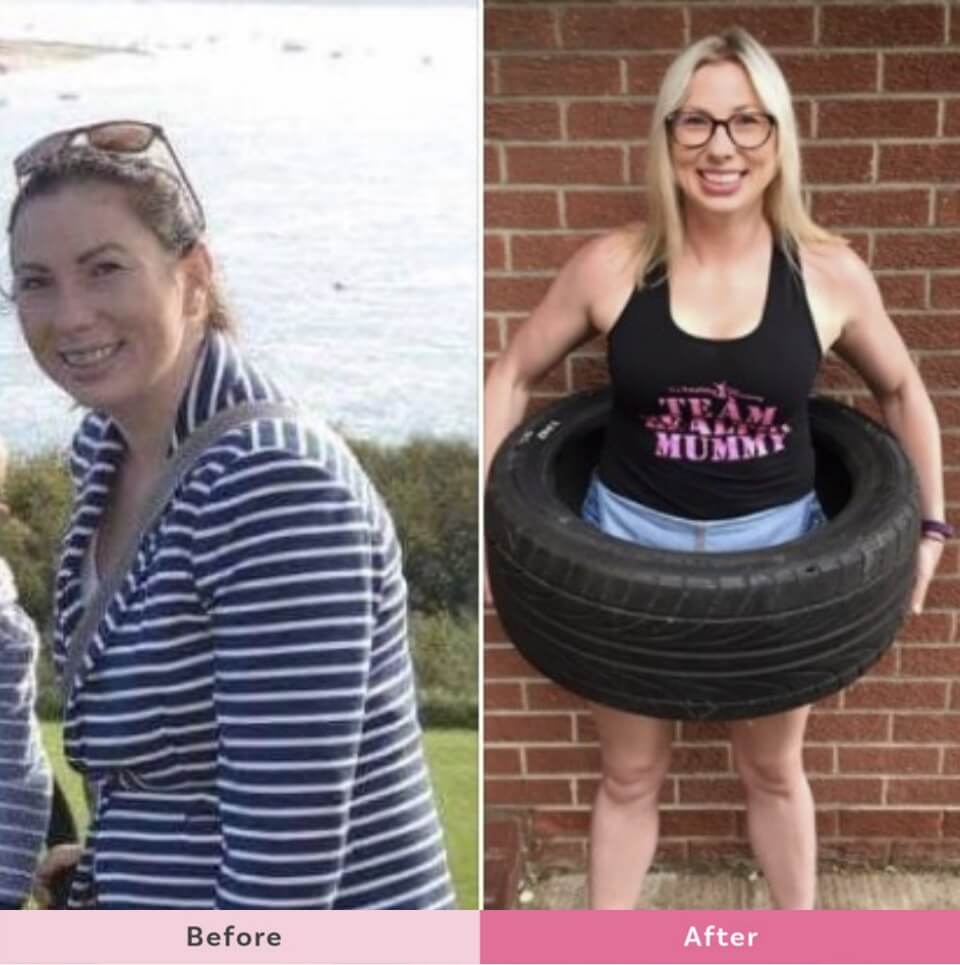 "Out of curiosity I wondered what it would be like to carry around this weight again and boy was it difficult!
This tyre weighs 18 lb (1.2stone)! The EXACT amount of weight that I have lost following the Healthy Mummy 28 Day Challenges.
Almost 2 years ago I was carrying round this additional weight daily.
I'm so glad I found The Healthy Mummy!  I've lost my spare tyre, I've lost my weight and I've gained energy, gained confidence and some awesome friends from the incredible support network!"
FANTASTIC work Sarah. The Healthy Mummy team would like to thank you for sharing your EPIC weight loss comparison photo and for being such an INSPIRATION to all of us.
Want more? Read 14 different causes of excess belly fat in women and what to do about it.  5 of the best carbs to eat to lose belly fat.
Ready to lose your spare tyre? Join the 28 Day Weight Loss Challenge TODAY!
Think of the 28 Day Weight Loss Challenge as the best value personal trainer, dietitian, meal planner, chef and motivational coach with DAILY support – that you have access to every day – without the high cost and all created JUST FOR MUMS.
Each month is DIFFERENT on the 28 Day Weight Loss Challenge. EVERY MONTH you receive NEW 28 Days of FAMILY FRIENDLY customisable meal plans, daily exercise plans with videos and daily support. It's also breastfeeding friendly.
The 28 Day Weight Loss Challenge has been able to help thousands of mums lose more than six million pounds (combined).