If you are going to take it ensure you buy the version that is raw and unfiltered and has the 'mother' in it (a stringy mass of yeast and live bacteria left over from the fermenting process).
While the pasteurised and filtered versions may look more attractive, they've lost all their nutrient content.
Numerous studies have also shown that acetic acid (the main component of cider vinegar) may be beneficial for weight loss or maintenance.  Try the Pumpkin and Apple Cider Soup from the 28 Day Weight Loss Challenge.
7. Kiwi fruit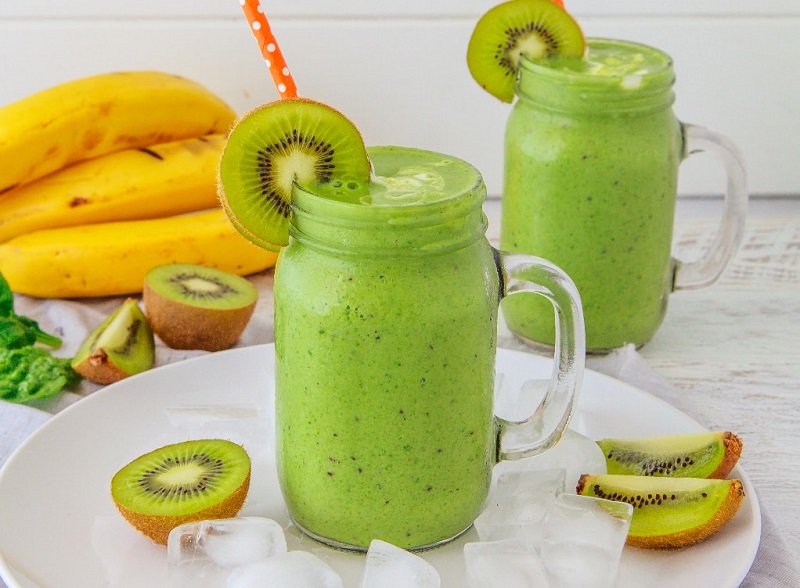 Kiwi fruit is high in fibre and hydrating so it gives your bowels a good kick start!
A study done by researchers in Pacific Asia found that IBS sufferers who ate two kiwis a day for four weeks had less constipation and overall fewer IBS symptoms than those who didn't. Add it to your shopping list ladies!
Our Healthy Mummy Supergreen Smoothie recipe contains kiwi fruit. It is high in vitamin C so it will keep you energised all day. A perfect addition to a weight loss diet!
8. Lemon
Lemon is one of the most common diuretics.
Lemon polyphenols (chemicals compounds found abundantly in natural plant food sources, high in antioxidants) have been shown to aid in weight loss and reduce inflammation in the digestive tract, which can relieve the balloon in your belly.
Adding a slice of lemon to a glass of warm water in the morning is a great way to start your day! Or try the Healthy Lemon Cake from the 28 Day Weight Loss Challenge.
9. Pineapple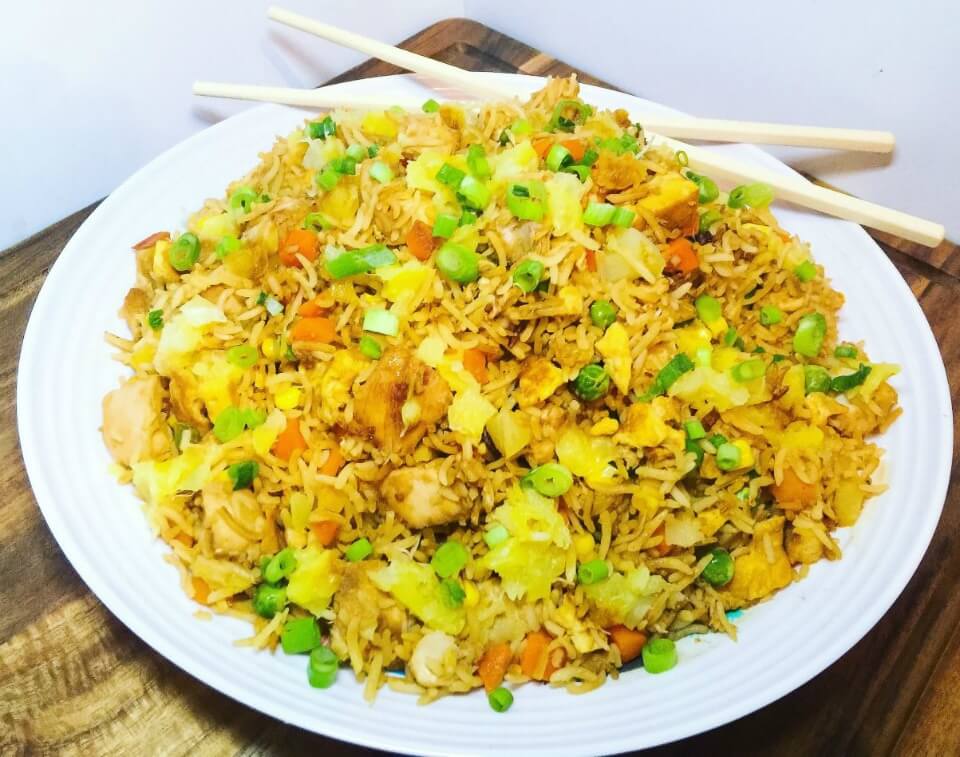 Pineapples are packed with fibre and have a mild diuretic effect. Try adding a little pineapple to your next Healthy Mummy Smoothie for some natural sweetness or try our Healthy Chicken And Pineapple Fried Rice for a healthy recipe with a sweet kick.
10. Green tea
Green tea is an excellent source of antioxidants as well and it also has some diuretic benefits.
Studies have shown that green tea can reduce inflammation in your digestive tract by keeping your epithelial cells (the cells that make up the outer surface of your organs) healthy.
Try the Green Tea Teriyaki Chicken from the 28 Day Weight Loss Challenge.
Want to beat the belly bloat for good? Check out the 28 Day Weight Loss Challenge.
With over 4,000 recipes, 350 fat burning exercises and 24/7 support, The Healthy Mummy can help YOU hit your goal weight faster.
Our Challenge includes:
28 days of at home exercise routines (no gym needed) – with video instruction
New CHALLENGE THEME each month – so you'll NEVER get bored
Customisable and breastfeeding friendly meal plans
Time-efficient exercises for busy mums – under 30 mins
Challenge combines Pilates exercises with interval and circuit
training (HIIT)
Suitable for basic to advanced fitness levels
Home to thousands of EASY-TO-MAKE recipes!
Join the 28 Day Weight Loss Challenge today!