What if you could cut down your grocery bill every single week? Imagine what you could do with the extra money!
This is one of the (many) reasons we ensure that our 28 Day Weight Loss Challenge recipes are budget friendly – so you can learn how to eat healthily and lose weight on a budget!
Has your grocery bill been gradually creeping up? Don't panic, you can get it back under control and you don't have to resort to eating beans on toast every night.
These hacks will help you cut your grocery bill EVERY single week.
Grocery Hacks To Spend Less While Eating Well
Saving on groceries doesn't mean you need to eat rubbish. In fact, packaged foods tend to be more expensive, so by eating foods made from scratch you'll also save money.
1. Plan Ahead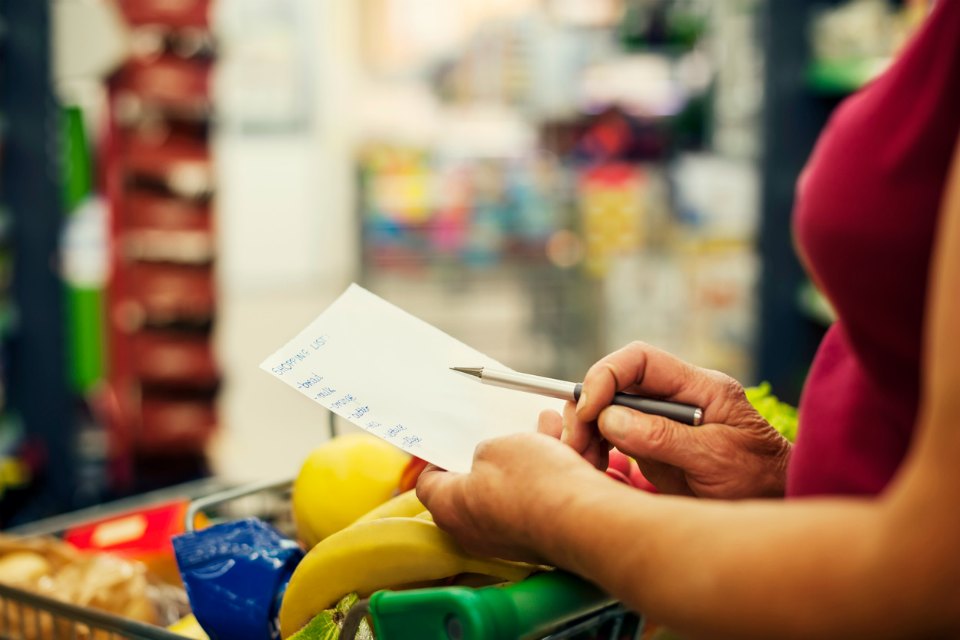 If you shop without a list, you will spend more. Simple. Meal planning does more than save time at the end of a long day, it will also save you money at the supermarket. Make sure to include snacks (like these delish Chocolate Salty Pretzel Balls) and school lunch foods in your planning and don't forget to write a list of any household items you need. Most important of all, STICK TO THE LIST!