When dinner time rolls around, it's a chance for the family to sit down together and share a meal. Well, in theory that's what it's meant to be about.
In reality it probably begins around 5pm with the kids asking 'what's for dinner?' and all too often the answer might be 'I don't know!'
But that's where the Healthy Mummy's 28 Day Weight Loss Challenge can help. We know that with a little bit of meal planning and some meal prep, you can have dinners 100% SORTED for the week ahead.
So today we wanted to give you seven EASY dinner recipes from the 28 Day Weight Loss Challenge that you can use to feed your crew. They don't need to know they're eating healthy food, and when it tastes this good they'll never guess.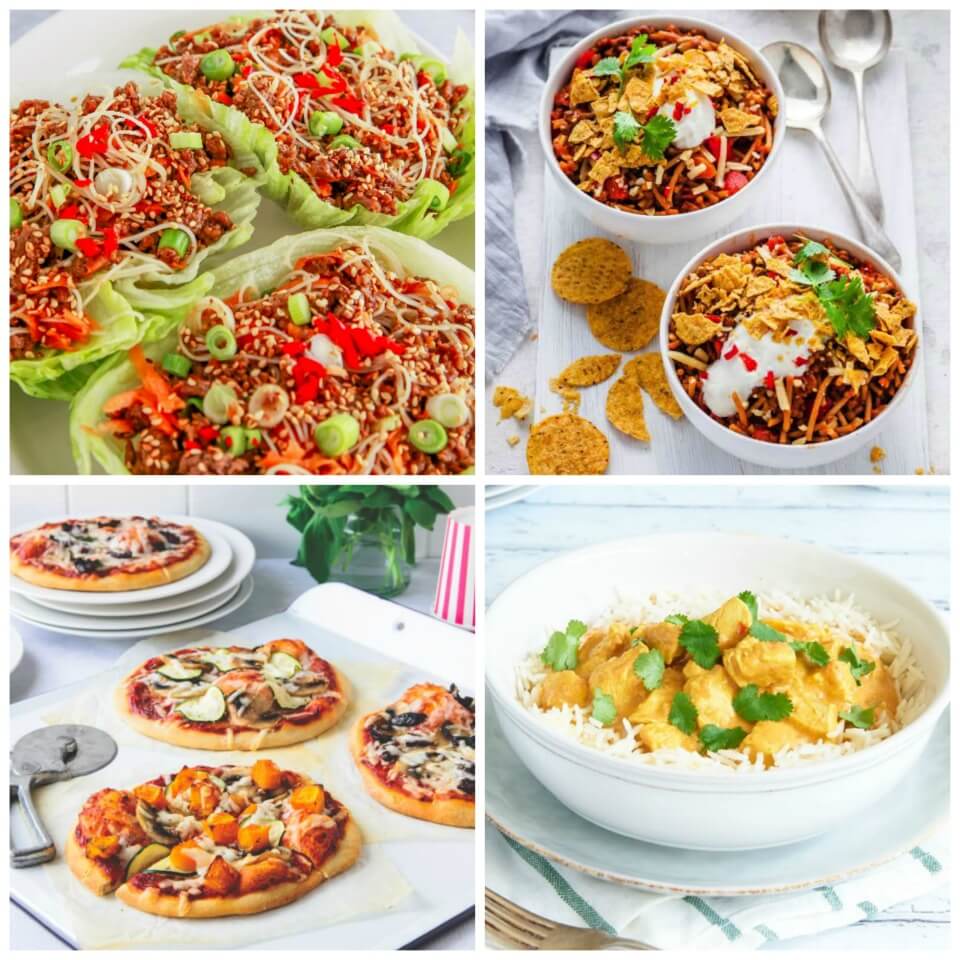 7 family friendly dinner recipes you can make in under 30 minutes
Why not put these on your 28 Day Weight Loss Challenge meal plan for next week?
1. Cheesy Taco Pasta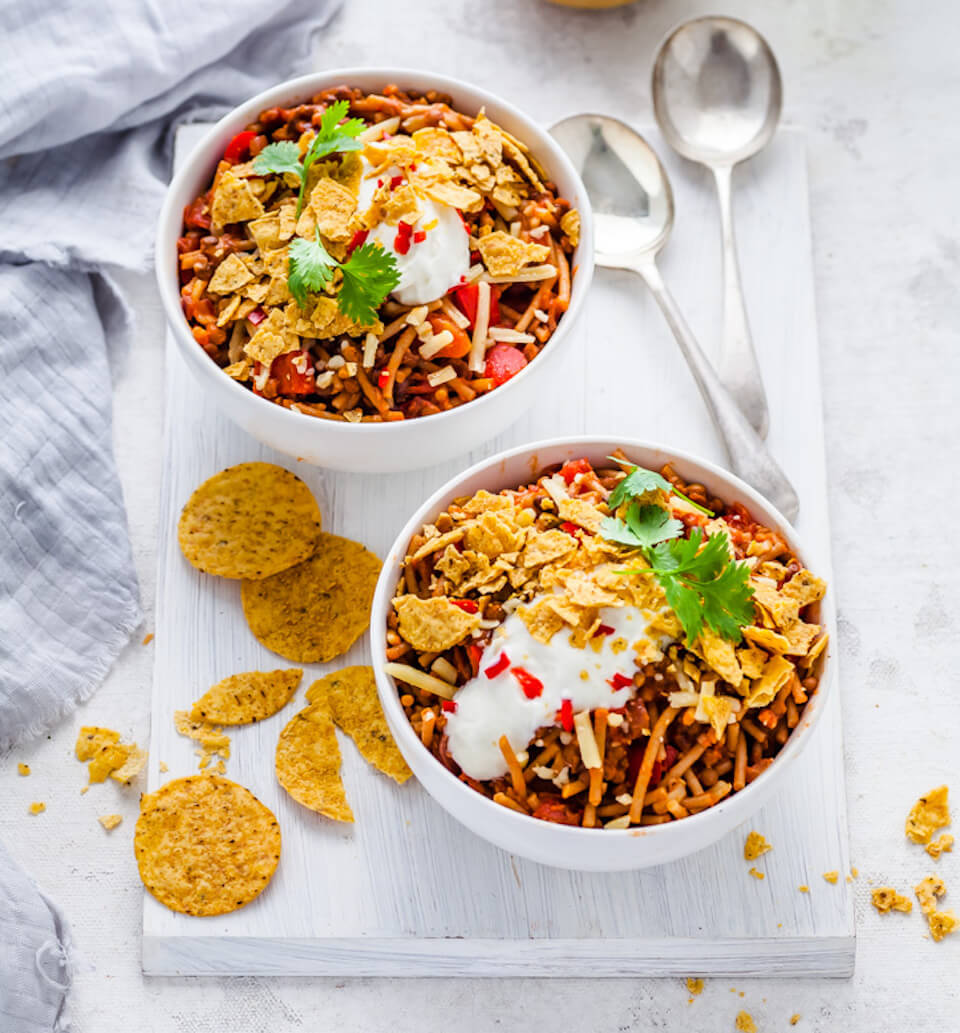 345 calories per serve
Get this on the table in less than half an hour. It's Italian meets Mexican, and it's got serious crunch!
Get the recipe for Cheesy Taco Pasta here.
2. Two Ingredient Homemade Pizza Dough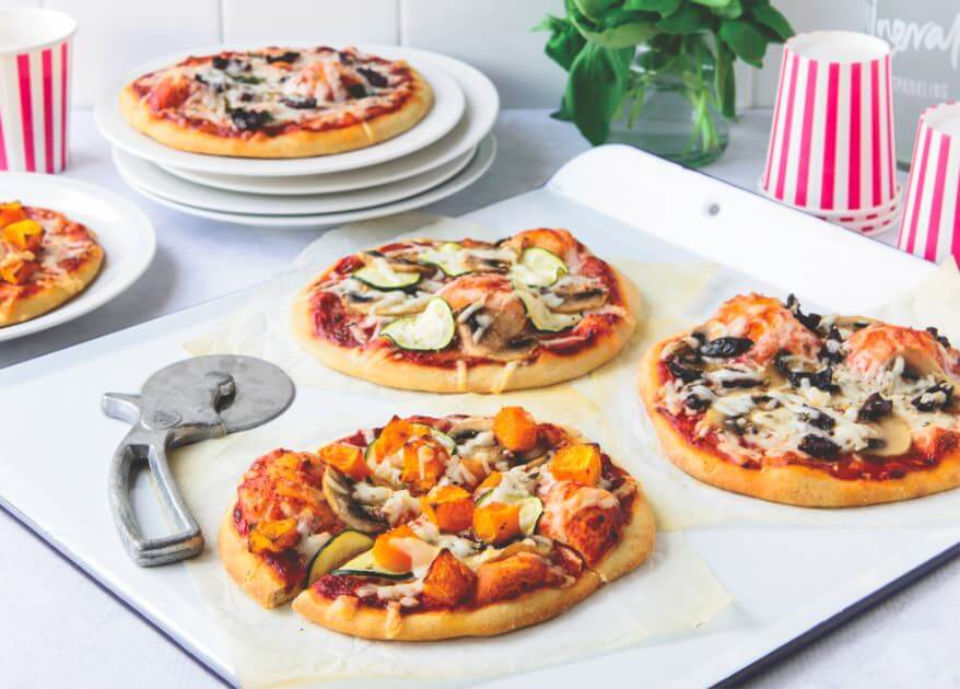 151 calories per serve
When we published this recipe all those years ago, little did we know just how popular it would be! Every night mums across the world are enjoying this Pizza Dough recipe. You could let the kids choose their own toppings and make their own individual pizzas.
3. One Pot Spaghetti Bolognese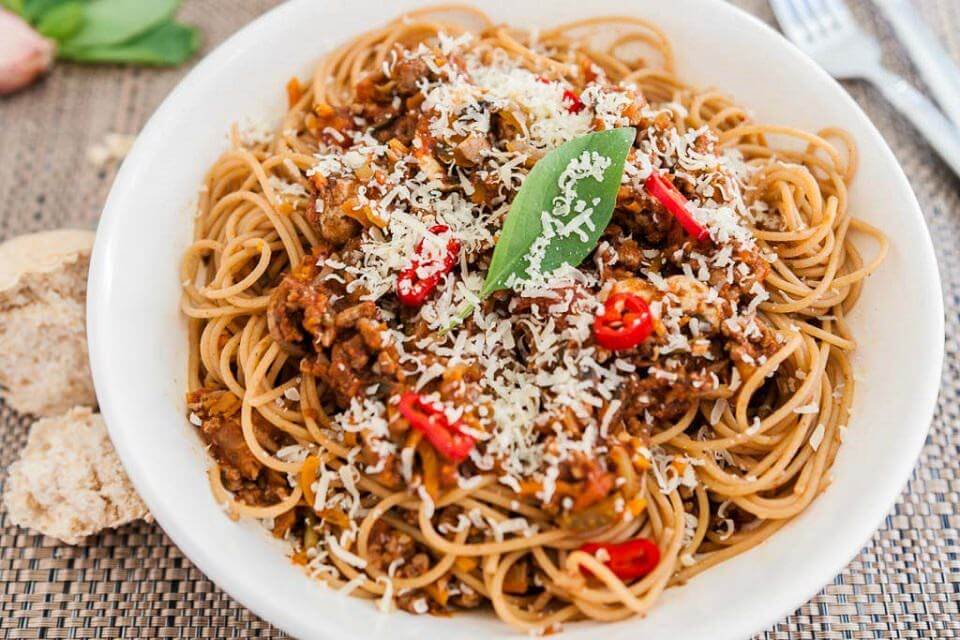 493 calories per serve
One pot?! Yes, with this recipe, even the pasta is cooked in the same pot! Save time on washing up and mess by creating this tasty one pot wonder in around 30 minutes.
One Pot Spaghetti Bolognese recipe here
4. Easy Chicken Nachos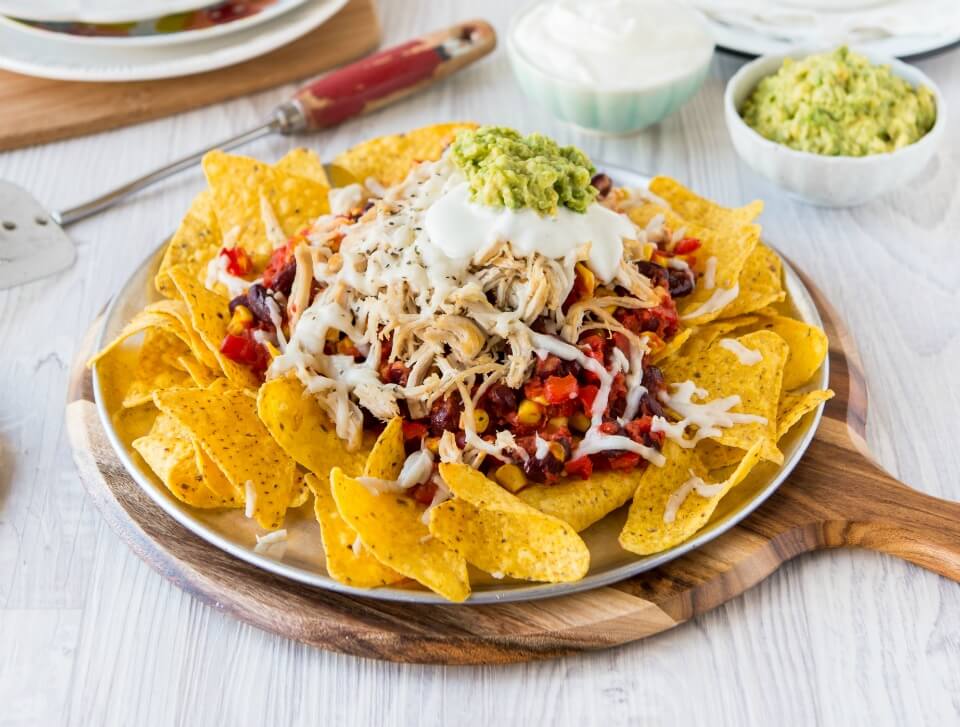 376 calories per serve
We had you at 'easy' didn't we? For a fun Mexican style dinner that's sure to tempt even the fussiest of eaters, try these customisable Easy Chicken Nachos from the 28 Day Weight Loss Challenge. It can be made even quicker if you have some leftover cooked chicken in the fridge.
Ingredients (Makes 4 servings)
200g tinned kidney beans
200g chicken breast fillets
2 tsp extra virgin olive oil (10 mls)
1 red pepper, diced (100g)
400g tinned tomatoes
1/2 cup sweetcorn kernels, fresh or tinned (80g)
2 tbsp taco seasoning, salt reduced (8g)
175g plain corn chips
1/2 cup cheddar cheese, reduced-fat, grated (120g)
1 medium avocado, mashed (120g)
2 tbsp reduced-fat Greek natural yogurt (40g)
Method
Rinse and drain the kidney beans. If not using leftover cooked chicen, cook the chicken in a frying pan or poach until cooked through. Allow to cool then shred with a fork.
Heat the oil in a frying pan over a medium heat. Add the peppers and cook for 2 minutes until tender. Add the beans, tomatoes, corn and taco seasoning. Allow to simmer for 10 minutes.
Preheat the oven to 180C / gas mark 4.
Arrange the corn chips in a large baking dish. Top the chips with the bean mix. Place the shredded chicken on top and sprinkle over the cheese. Place in the oven for 10 minutes or until the cheese is melted.
Divide the nachos between 4 plates. Top each with some avocado and yogurt to serve.
5. Beef San Choy Bow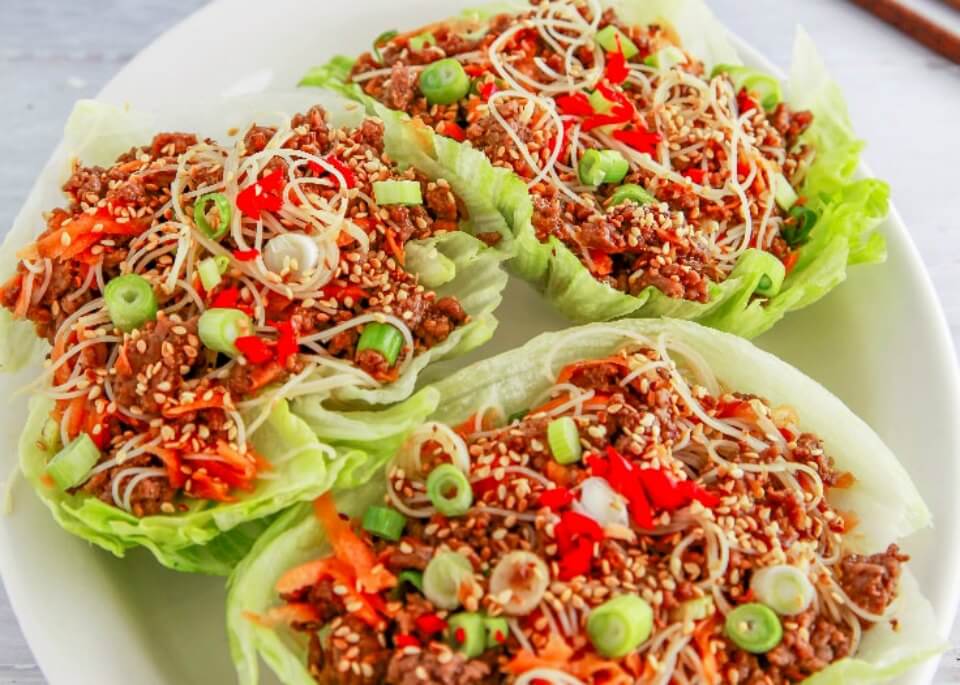 390 calories per serve
You can make this in next to no time, and then it'll be demolished fast by the whole family. This Beef San Choy Bow from the 28 Day Weight Loss Challenge will no doubt become a family friendly recipe.
Beef San Choy Bow recipe here.
6. Chicken and Chorizo Enchiladas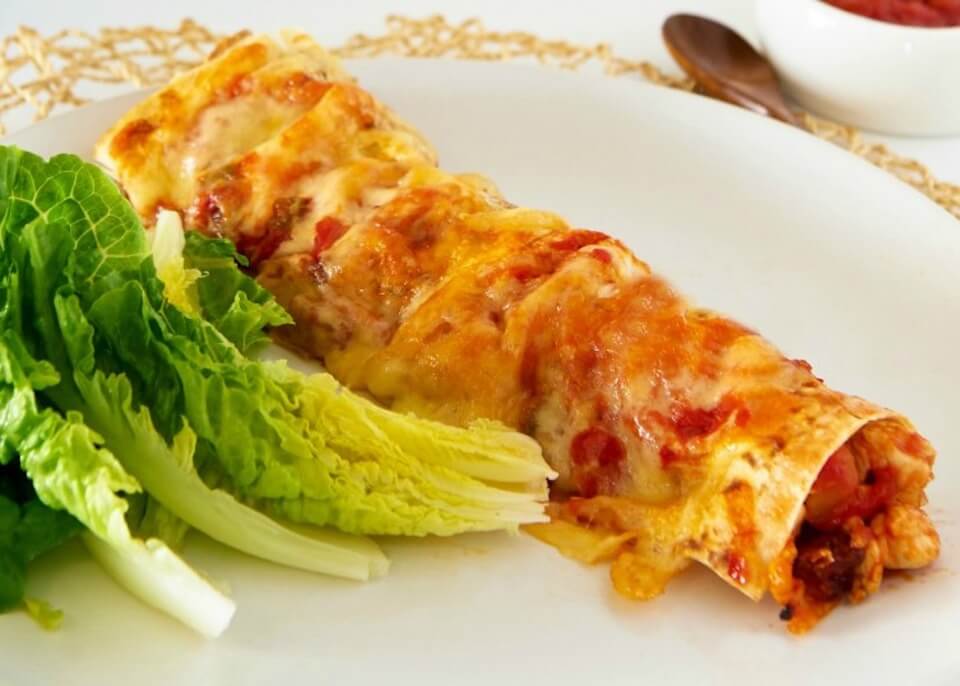 306 calories per serve
Looking for a recipe that you just know the whole family will love? These healthy Chicken & Chorizo Enchiladas from the 28 Day Weight Loss Challenge are ideal.
Ingredients (Makes 6 servings)
400g chicken breast fillets
80g chorizo sausage
cooking oil spray
1 cup tomato salsa, store-bought (320g)
2 tsp smoked paprika (2g)
6 wholemeal wraps of choice (150g)
100g cheddar cheese, reduced-fat
Method
Preheat oven to 180C / gas mark 4. Dice chicken and chorizo. Lightly spray a baking dish with cooking oil spray.
Heat a non-stick fry pan over medium-high heat. Add chorizo and cook for a few minutes to release the oils, then add the chicken and cook for 4-5 minutes or until cooked through.
Add paprika and salsa, reserving 2 tablespoons of salsa. Reduce heat and simmer for a further 5 minutes to combine flavours.
Lay wraps on a bench and divide the chicken mixture between each wrap. Roll up and place in prepared baking dish.
Spread the remaining salsa over the enchiladas and sprinkle with grated cheese. Bake in the oven for 8-10 minutes or until cheese is melted and golden.
Serve one enchilada per person with a side of salad or steamed vegetables if you wish.
7. Peanut Butter Chicken Curry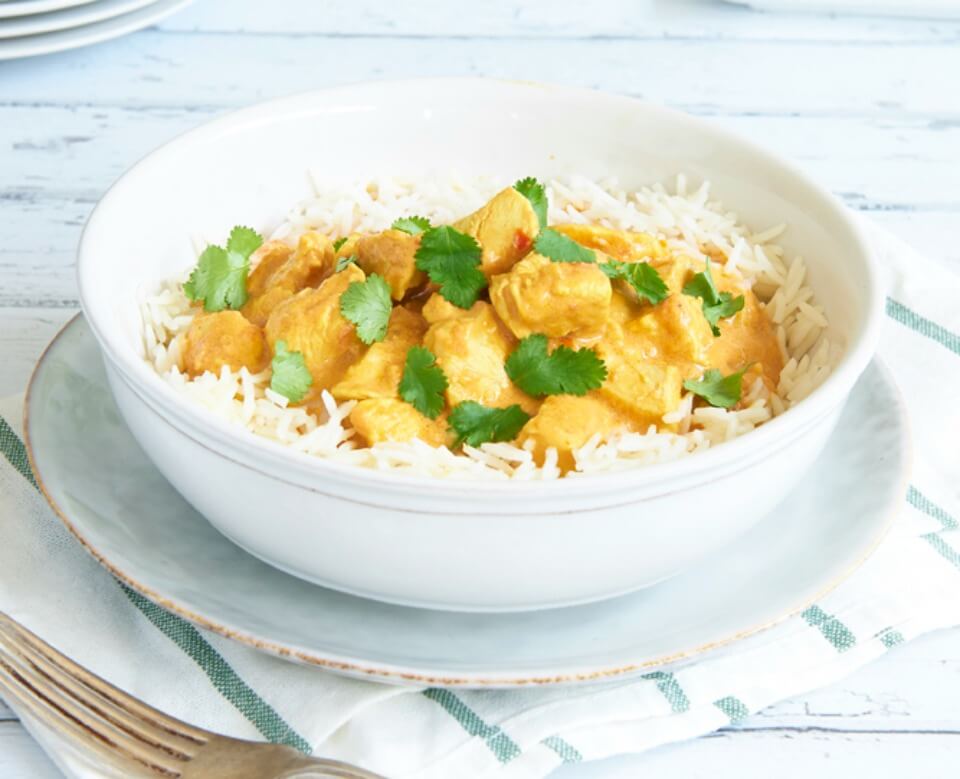 409 calories per serve
If you've got access to a decent spice cupboard at home, you don't need to buy curry paste to make a hearty curry like this one from the 28 Day Weight Loss Challenge. It's curry meets satay in this dish, packed full of warming spices to fill even the hungriest of bellies.
25 Minute Peanut Butter Chicken Curry recipe here.
Are you ready to kick-start your weight loss?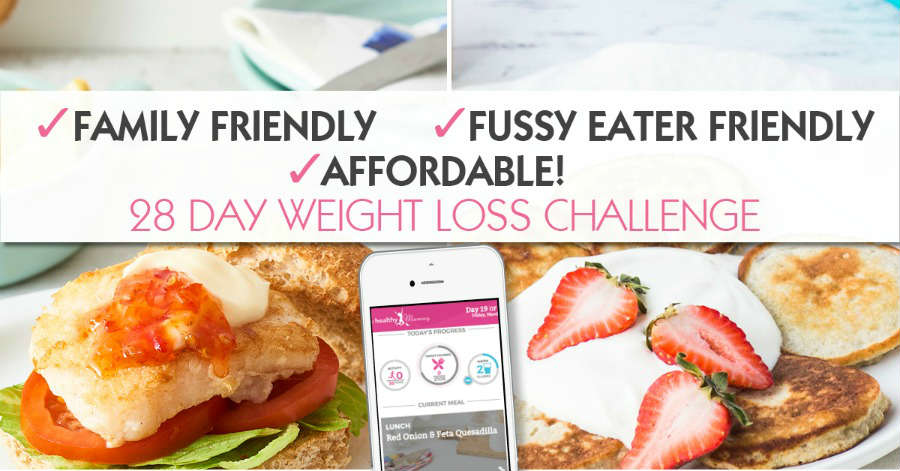 Want to shift your baby weight but feel like you have NO TIME in your day to exercise and eat healthily? That's where the Healthy Mummy's 28 Day Weight Loss Challenge can help.

Our Challenge entails: 
28 days of at home exercise routines (no gym needed) – with video instruction
Customisable and breastfeeding friendly meal plans
Time-efficient exercises for busy mums – under 30 mins
Challenge combines Pilates exercises with interval and circuit training (HIIT)
Suitable for basic to advanced fitness levels.
Home to thousands of EASY-TO-MAKE recipes.
To find out more about joining the 28 Day Weight Loss Challenge for £1 click here.
PLUS – connect with THOUSANDS of other mums on the 28 Day Weight Loss Challenge by joining our free support community here