These Easy Cheesy Veggie Bites from the 28 Day Weight Loss Challenge will be a HUGE hit with the entire family. They are seriously easy to make, and a great recipe to get the kids involved with the prep. They'll certainly want to be involved with the eating.
This recipe calls for carrot and zucchini, but you can use whatever veggies your family likes or what you have in the fridge. Sweetcorn, mushrooms, or broccoli all work well too.
At just over 100 calories for three, these veggie bites are great to make in advance for a fantastic healthy lunch box snack or lunch.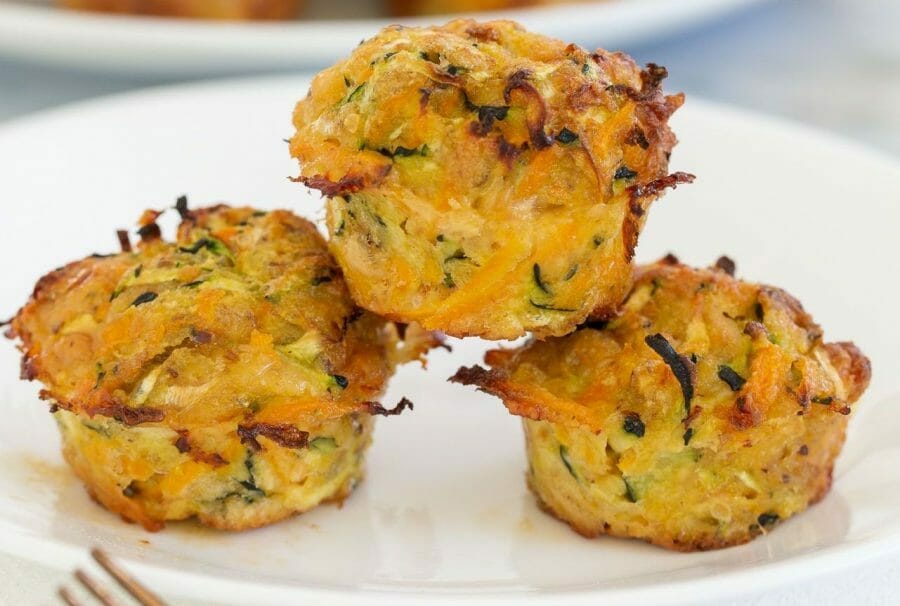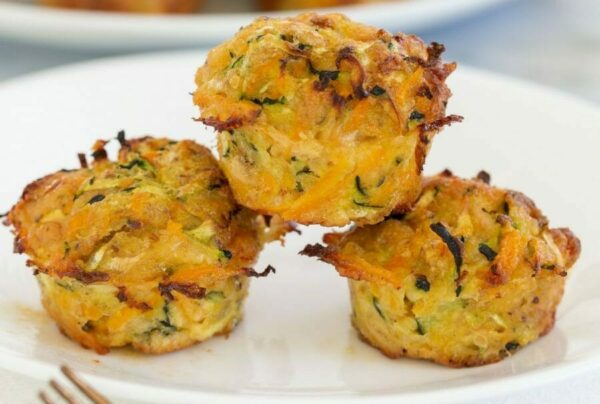 | | |
| --- | --- |
| | |
Preheat oven to 190C / Gas Mark 5

Place all ingredients into a bowl and mix until well combined.

Using a spoon, scoop mixture into a silicon mini muffin tray or spray a mini muffin tray with cooking oil spray.

Bake for 15-20 minutes or until golden, repeat the process until all the mixture is used.

This recipe makes 21 bites.

Three bites is one serve.

Store leftovers in an air tight container in the fridge for 3-4 days or freeze up to 6 months.
Want to access thousands of healthy recipes like this one?
Love the sound of this delicious recipe? Want access to thousands and thousands MORE healthy recipes just like it? Then be sure to check out our 28 Day Weight Loss Challenge.
Our 28 Day Weight Loss Challenge is a family-friendly, breastfeeding-safe program designed FOR MUMS to help them tackle their health and lose the baby weight. 
Every week you are given a different meal plan to follow and each month we add heaps of NEW recipes to the Heathy Mummy App. That way, you'll never get bored and stay on weight loss track while digging into healthy, yummy recipes.
Learn more about our 28 Day Weight Loss Challenge HERE.