If you want to feel more confident, have more energy, and enjoy a positive relationship with food like these mums have – you're in the right place. The answer to weight loss isn't found in a pill, potion or another fad diet.
With the 28 Day Weight Loss Challenge you can enjoy three main meals and three snacks per day, using our 4,000 recipes that are all family and budget friendly.
These mums say their confidence is soaring, all thanks to losing weight in a healthy way with the 28 Day Weight Loss Challenge.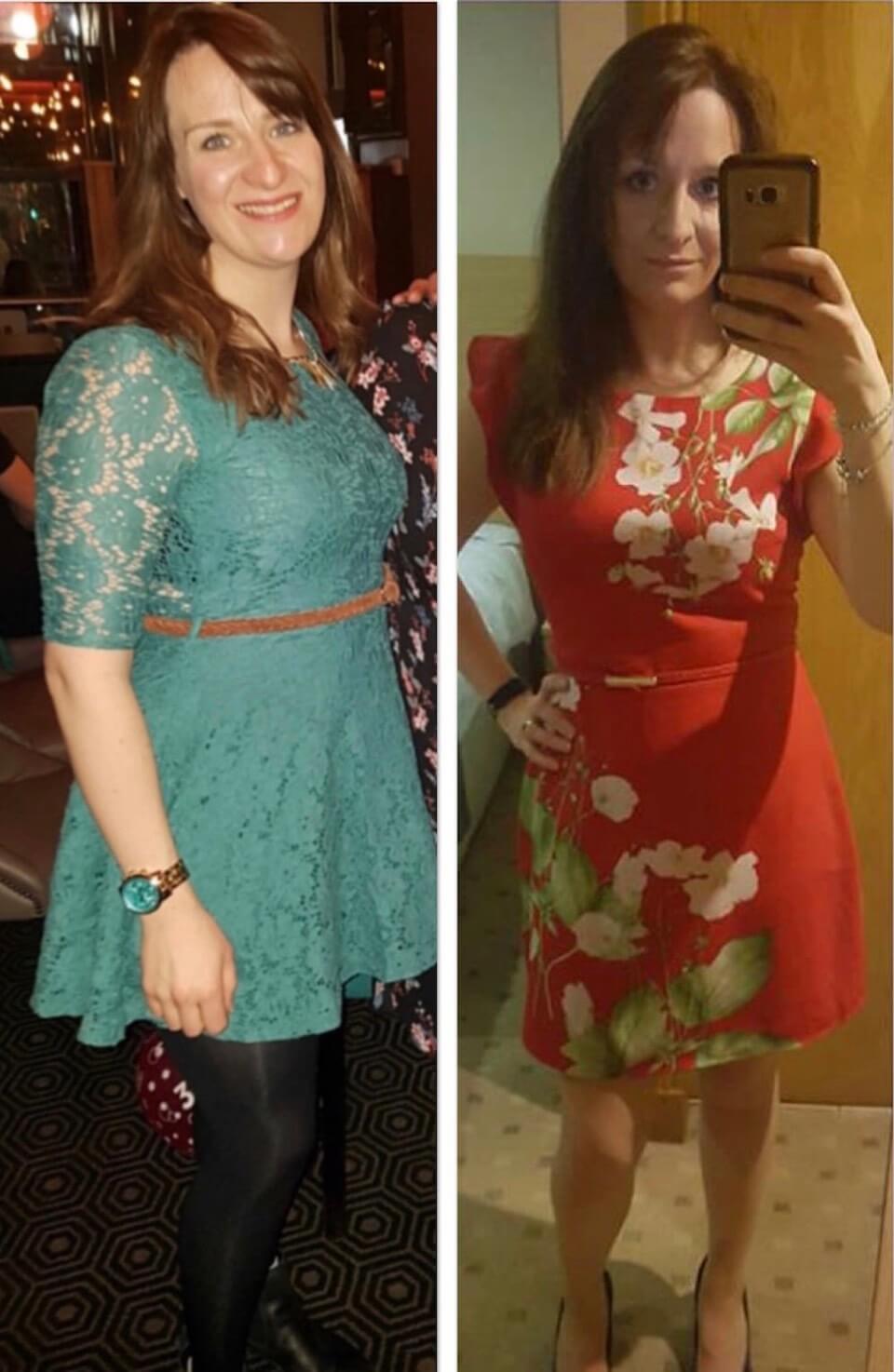 Ruth Shewan now has 'bags of confidence'
Ruth (pictured above) says, "The 28 Day Weight Loss Challenge has changed my life and my relationship I now have with food and exercise.
For me it's not necessarily about losing weight it's about sustaining a healthy lifestyle and feeling confident.
It's also helped me to overcome post natal anxiety too and create a supportive and fantastic network of lovely mummies I would never have met otherwise!
Just over a year between these pics, a stone and a half in weight lost; clearer skin; more muscle and less fat; and bags of confidence!
I got told how 'glam' I looked at a dinner recently by an older lady which made my night."
Mercy Winters got a boost of confidence after losing almost 3 stone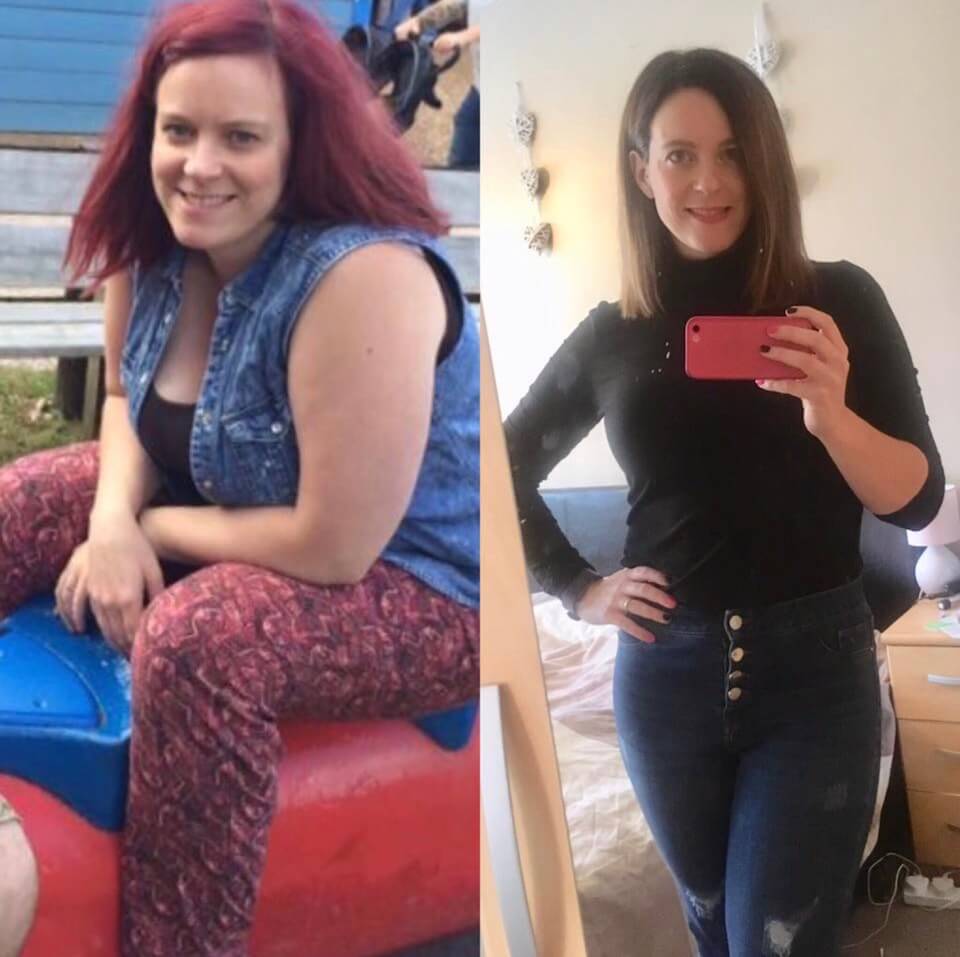 Mercy says, "Here is my before and after photo. There is probably 2.5 – 3 stone between these two pictures, and a whole load more confidence.
Thank you Healthy Mummy – the 28 Day Weight Loss Challenge is amazing!" 
Maria O'Rourke pushes herself every day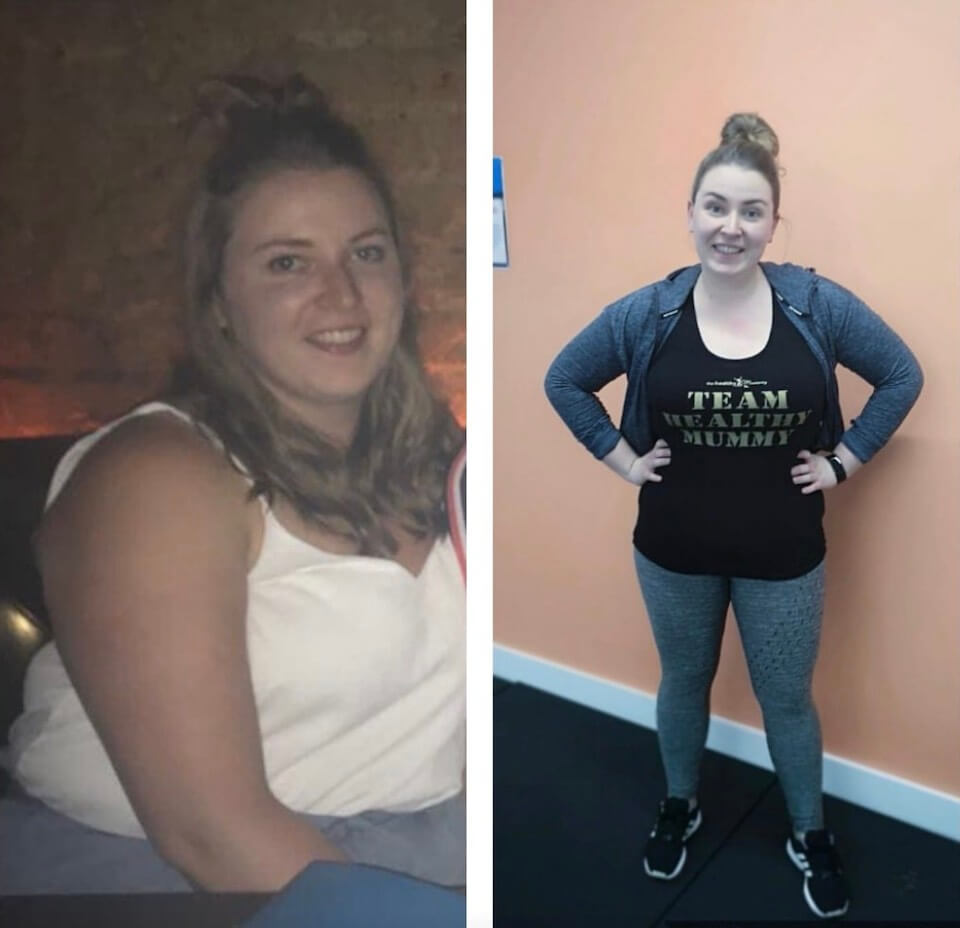 Maria says, "For 7 months I've been doing my amazing journey with the 28 Day Weight Loss Challenge and what a journey it has been!
To date 25lbs lost 3 more lbs till the 2 stone mark which is the current weight of my toddler.
I've lost 7 inches from the waist so far and I strive to keep pushing myself daily to be a fit, healthy mum for my boy!
I am pushing my body more than it's ever been pushed before even in my years of physiotherapy, because I am not allowing tablets and medication to run my life, I will RUN my OWN life!!"
Alyson Hackett is committing to eating well for life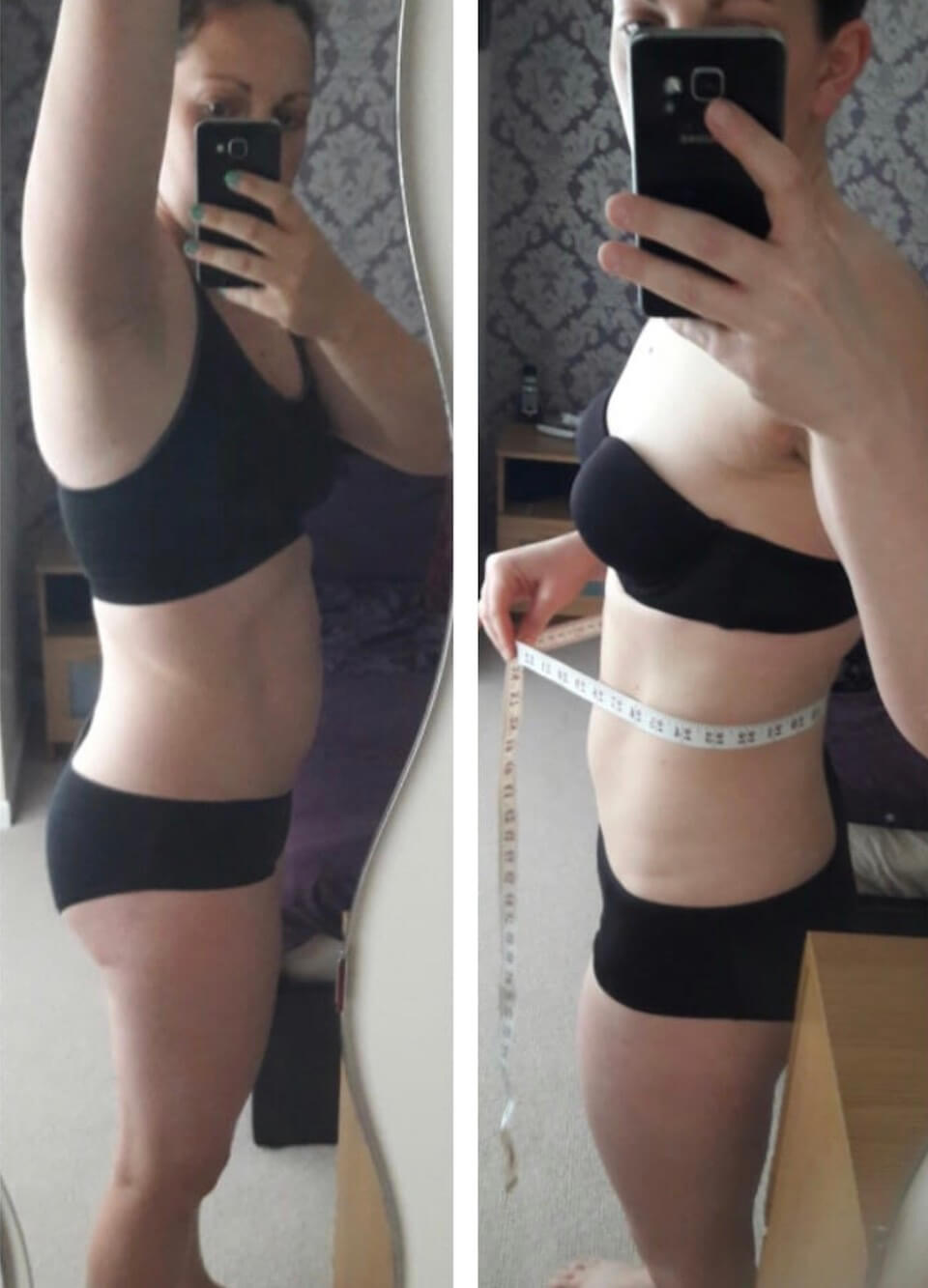 Alyson says, "Same person in each picture but the differences are thanks to the Healthy Mummy's 28 Day Weight Loss Challenge!
In 7 months I've lost 1st 10lbs and 33cms, in return I've gained a healthier and happier me with my confidence growing each day.
The knowledge I've gained about healthy eating has changed my eating habits forever and I know this is a lifestyle change for the better, both for me and my family."
Rachel Grey loves her new high energy level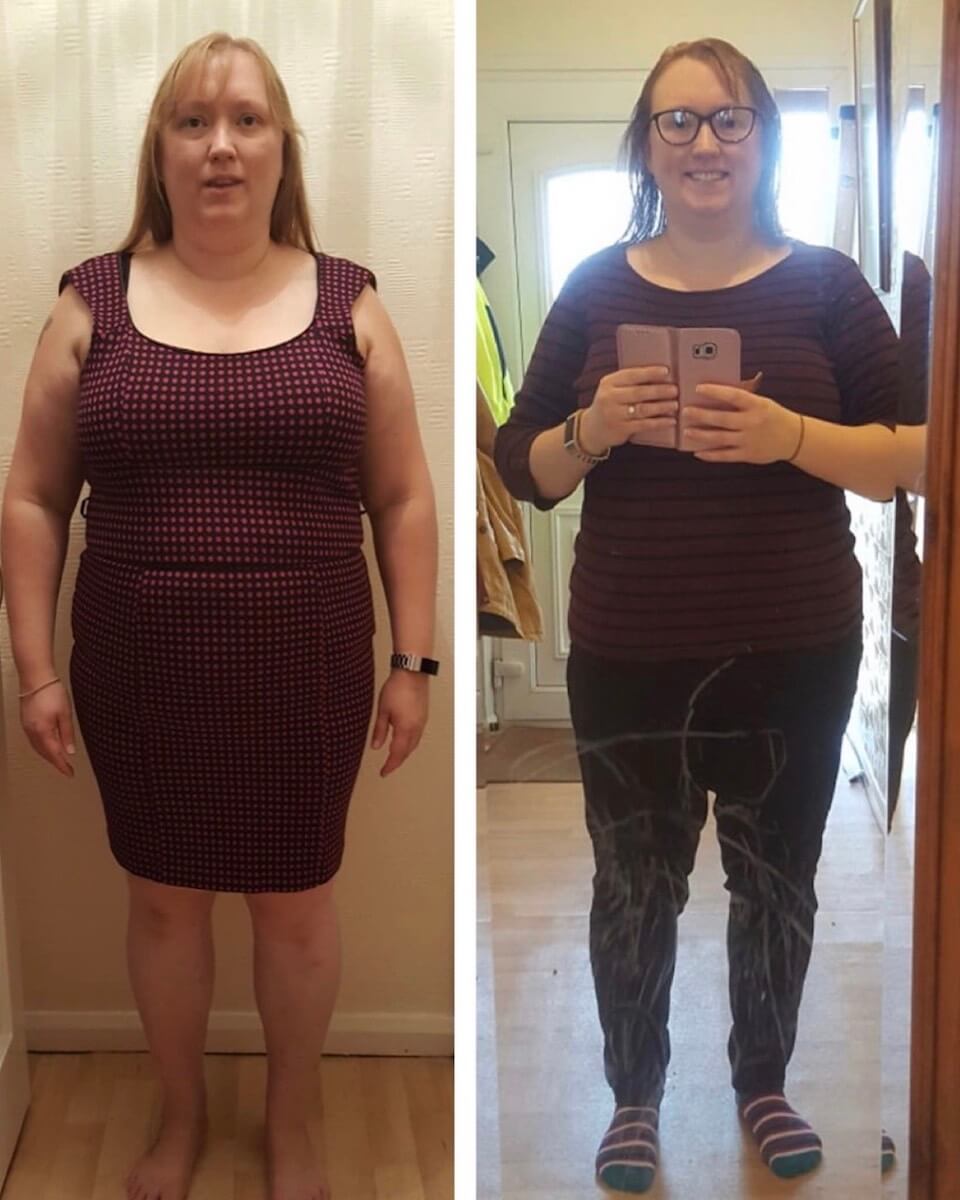 Rachel says, "Since starting the 28 Day Weight Loss Challenge five months ago, I have lost 12.5lbs. It hasn't been plain sailing and there have been lots of ups and downs and weeks of not being on plan.  BUT THAT'S OK!
I've been whole-heartedly back on plan for the last 2 weeks with a weight loss of 4.5lbs, but more importantly I've lost 3cm from round my middle.
I've also gained so much energy as well – it's amazing."
Ruth Savad now has a very long list of non-scale victories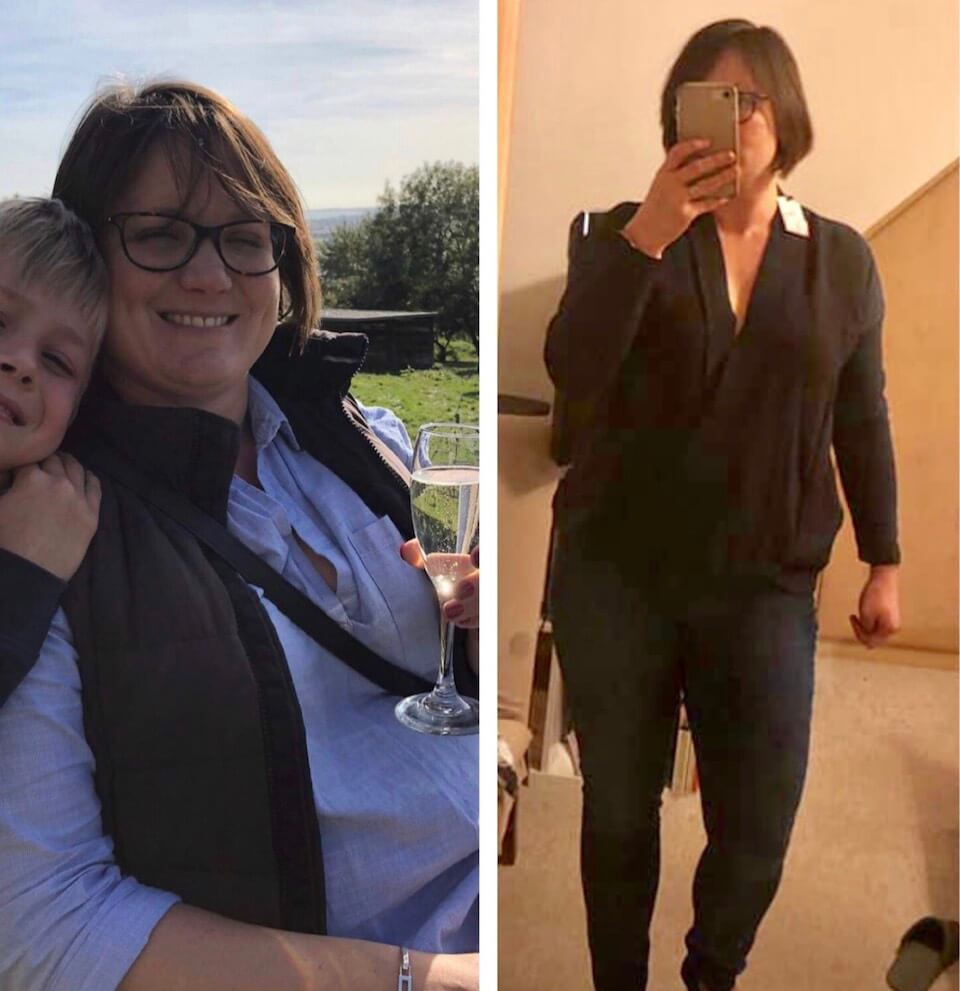 Ruth says, "I bought a new top today. And it makes me feel fabulous!
How has the 28 Day Weight Loss Challenge CHANGED me for the BETTER?
I say this all the time, and I worry that I sound a bit like a broken record, but my main change has been invisible.
Losing weight is really hard for me – I'm in surgical menopause and I'm on a variety of medication – all of which make the scales stay pretty firmly high. This is demotivating, so the non-scale victories are so important for me.
I know that my Healthy Mummy journey is going to be a bit of a trek but I'm in in for the long haul. The benefits I have seen so far are amazing:
– over 10cm gone so far
– skin is healthier
– I have nails!
– hair is glossier
– I have energy
– I am not bloated and uncomfortable
– I am sleeping better
– I have confidence
– I have found who I am again
– I make time for me
– I enjoy exercise
– I enjoy good, wholesome food
– I am baking for and with my children
– I am HAPPIER
Thank you Healthy Mummy and the 28 Day Weight Loss Challenge – you are helping me get my life back."
Are you ready to kick-start your weight loss?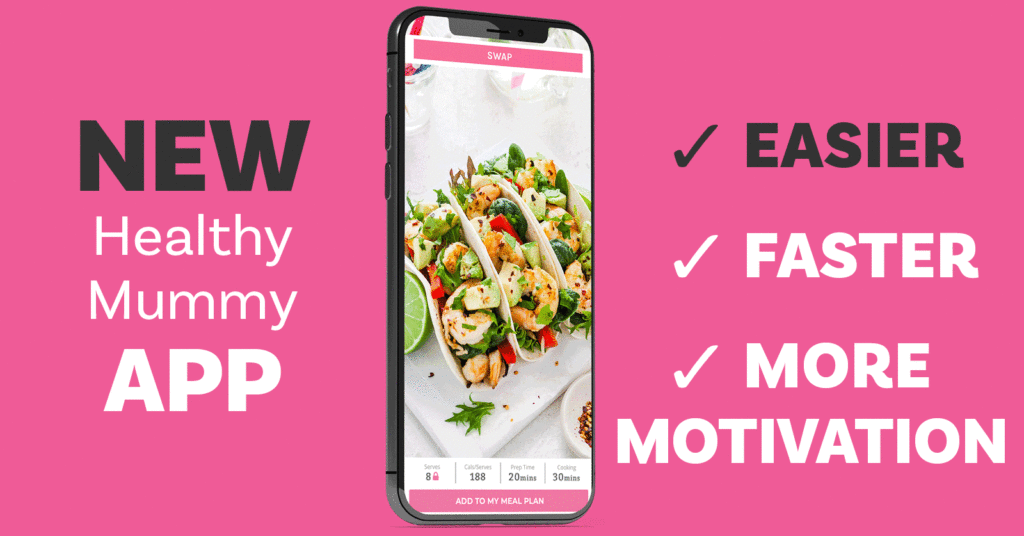 Want to shift your baby weight but feel like you have NO TIME in your day to exercise and eat healthily? That's where the Healthy Mummy's 28 Day Weight Loss Challenge can help.

Our Challenge entails: 
28 days of at home exercise routines (no gym needed) – with video instruction
Customisable and breastfeeding friendly meal plans
Time-efficient exercises for busy mums – under 30 mins
Challenge combines Pilates exercises with interval and circuit training (HIIT)
Suitable for basic to advanced fitness levels.
Home to thousands of EASY-TO-MAKE recipes.
To find out more about joining the 28 Day Weight Loss Challenge for £1 click here.
PLUS – connect with THOUSANDS of other mums on the 28 Day Weight Loss Challengeby joining our free support community here.