Sweet treats don't have to be off limits when you are trying to lose weight on the 28 Day Weight Loss Challenge. It's just a matter of making BETTER sweet treat choices!
This mum has made seven types of HEALTHY sweet desserts from the 28 Day Weight Loss Challenge – and they look so yummy!
Kate Jacklin reveals she's been following The Healthy Mummy for two years now, and she's managed to curb her sweet tooth with these delicious healthy alternatives.
All of these recipes are available to members of the 28 Day Weight Loss Challenge.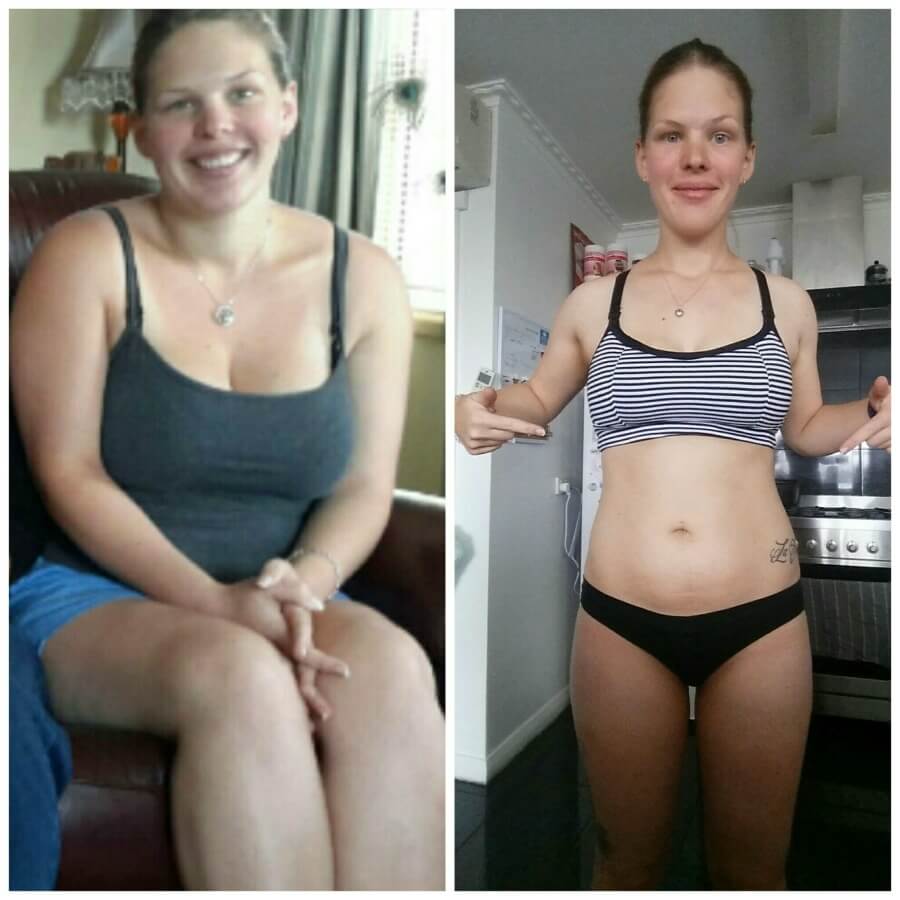 Unhealthy sweet treat cravings
Before Kate found the 28 Day Weight Loss Challenge, she says she used to eat a lot of unhealthy sweet treats.
"I used to sit around a lot being lazy, eating really bad foods. I would never eat breakfast and literally have bags of M&Ms for lunch or packets of biscuits," she says.
"I would get up and go for walks, but usually only to the supermarket to buy more bad food."
Kate joined the 28 Day Weight Loss Challenge and began making her own HEALTHY sweet treats and eating healthily, as well exercising regularly. Kate has lost 3.3st altogether thanks to the 28 Day Weight Loss Challenge.
"I use Sundays as my meal prep day as my partner is home and can distract the kids,"she says. "I make a lot of snacks that have dark chocolate in them because I know they will leave me feeling satisfied."
Healthy sweet treats Kate makes
1. Cookie Dough Bliss Balls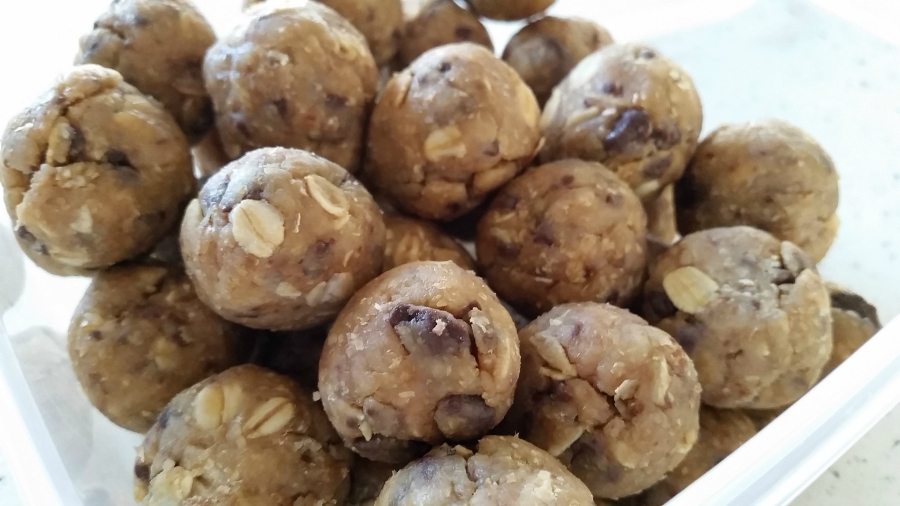 Who doesn't LOVE raw cookie dough?!!! Well guess what, this cookie dough bliss ball recipe is not only HEALTHY but it's also part of the 28 Day Weight Loss Challenge. Grab the recipe here.
2. Banana Apricot and Oat Bliss Balls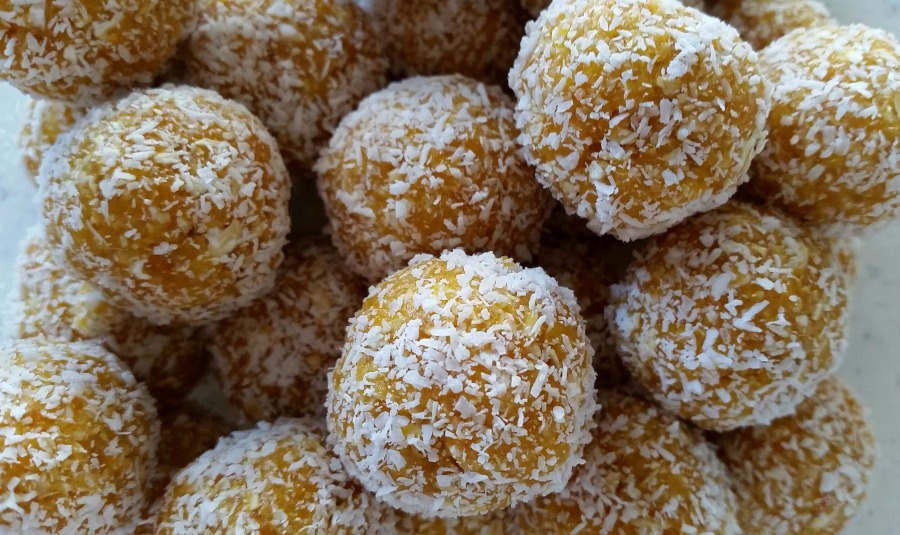 A healthy snack that is lunch box friendly. This recipe makes 6 serves so store leftovers in an airtight container in the fridge for a few days to freeze.
You can try this 28 Day Weight Loss Challenge recipe today, right here.
3. Berry Jam Drops (without the jam and added dates and walnuts)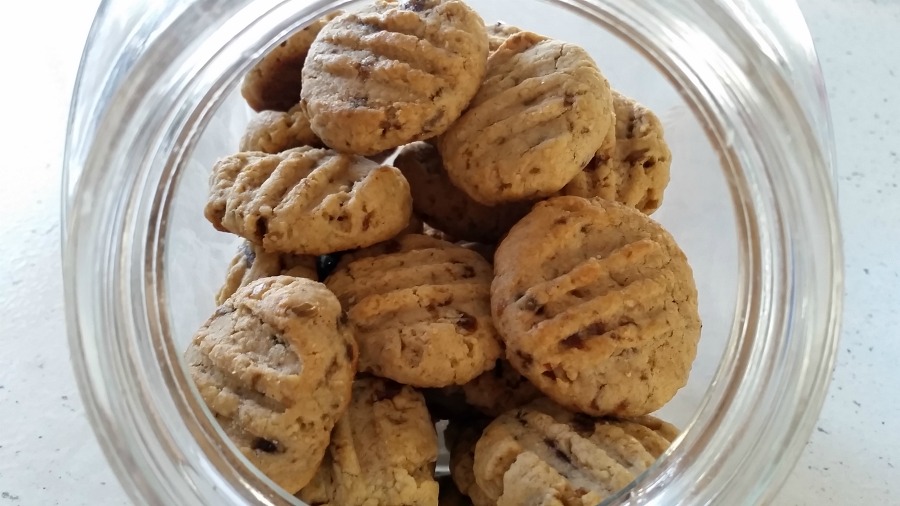 A sweet biscuit recipe that will take you back to your childhood! These drops are only 84 calories per serve.
You can find this recipe on the 28 Day Weight Loss Challenge recipe hub.
4. Turkish Delight Bites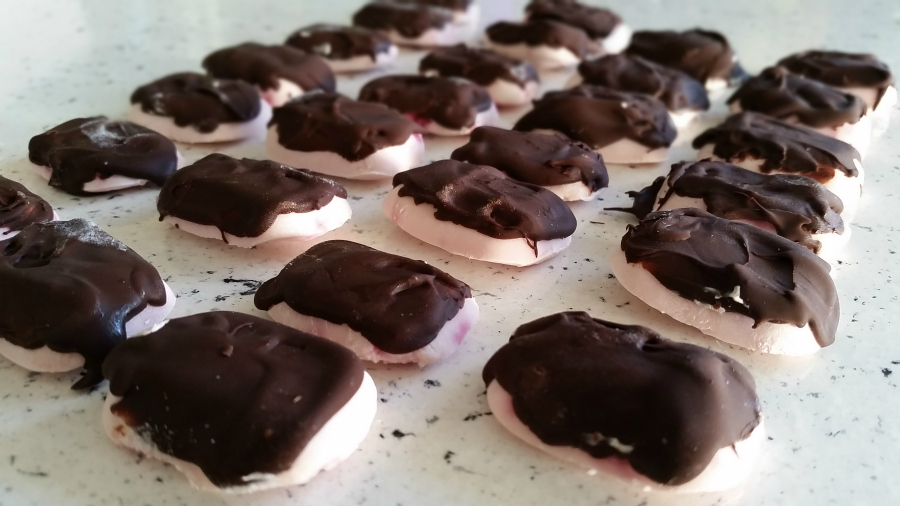 These little delights are delicious to have when you need an energy boost. Rosewater can be found in the baking aisle of most large supermarkets.
These bites are 115 calories per serve and the recipe can be found on the 28 Day Weight Loss Challenge recipe hub.
5. Frozen Vanilla Fudge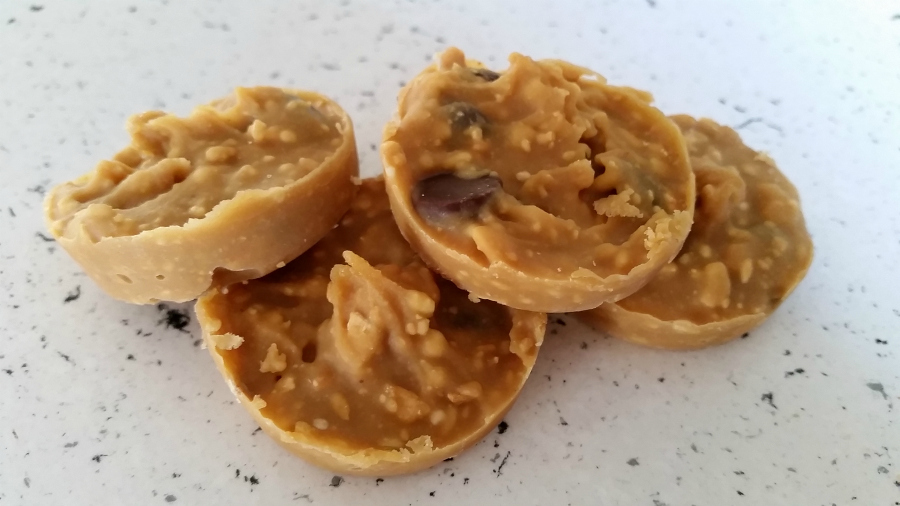 Fudge doesn't need to be off the menu when you are trying to lose weight. If you make your own from scratch, you can enjoy everything you love about fudge without the piles of butter and sugar. These are 275 calories per serve and require just 4 ingredients!
Most of these ingredients you probably already have in the pantry cupboard already.
Ingredients (Makes 10 servings)
2 cups cashew nuts, unsalted (240 grams)
1/2 cup coconut oil (125 mls)
1/2 cup medjool dates, fresh (90 grams)
4 tsp vanilla extract (20 mls)
Method
Cover the cashews in water and soak overnight. When ready to use, drain. Blend all ingredients together until they form a soft dough.
Spread the dough in a lined slice tin (it's easier to spread the dough in the tin by covering with another piece of baking paper to avoid it sticking to your spoon/spatula).
Freeze for 90 minutes and then cut into 10 pieces. One piece is one serve. Leftovers can be stored in the freezer for up to 3 months.
6. Choc Banana Fudge
Unlike traditional fudge, which is loaded with butter and sugar, this healthy version is sweetened with fruit and just a small amount of maple syrup.
Its creaminess comes from the peanut butter (find the 100% nut version) and the banana itself. Sweet treats don't need to be a thing of the past when you move to a healthy eating plan.
This 28 Day Weight Loss Challenge recipe is available here.
7. Yogurt Berry Mini Cheesecakes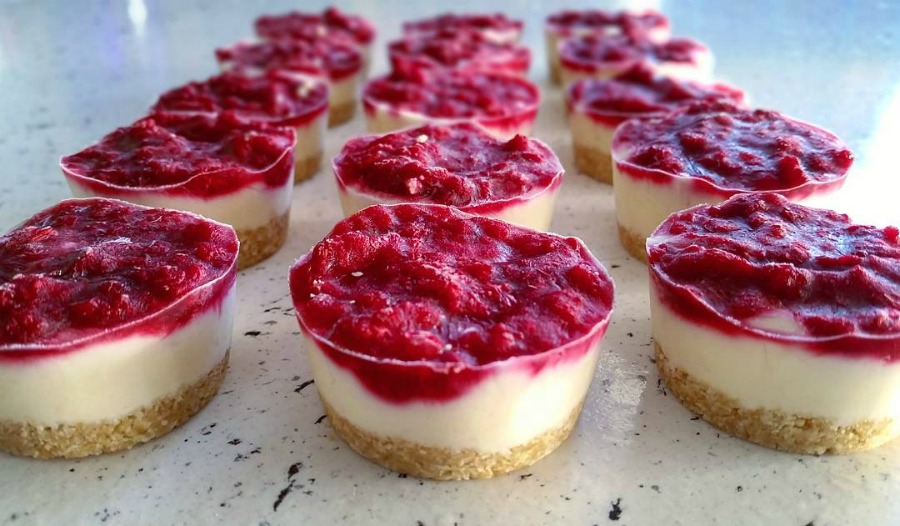 Small bites of healthy cheesecake that have a berry burst – delicious! Great to make in advance and stash away for the week.
These cheesecakes work out at 111 calories per serve.
Ingredients (Makes 8 servings)
1 tsp powdered gelatine (4 grams)
1 tablespoon boiling water (15 mls)
1/4 cup cashew nuts, unsalted (30 grams)
3/4 cup rolled oats (75 grams)
2 tbsp desiccated coconut (16 grams)
2 tbsp butter, melted (32 grams)
cooking oil spray
1/2 cup fresh or frozen raspberries (120 grams)
188 grams light cream cheese
1/2 cup vanilla yogurt (120 grams)
Method
Dissolve the gelatine in the boiling water and set aside. Soften the cream cheese.
Place the cashews, coconut and rolled oats in a food processor on high until well combined. While the processor is running, pour in the butter and continue processing until the mixture begins to come together.
Line or lightly spray 8 holes of a silicone mini muffin tray. Divide the cashew and coconut mixture evenly between each hole of the tray. Press base down firmly.
If using frozen raspberries, allow to defrost. Then place in a bowl and lightly mash with a fork.
In a separate bowl, beat the softened cream cheese and yogurt together until well combined and smooth.
Fold through the dissolved gelatine.
Divide the cream cheese mixture evenly amongst the muffin holes, on top of the bases. Spoon some mashed raspberries on top of each muffin hole and swirl through gently with a teaspoon to just combine with the cream cheese mix.
Place muffin tray in the freezer for 1-2 hours or until firm and set.
One mini cheesecake is one serve. Store leftovers in an airtight container in the fridge for up to a week or freeze for up to 2 months.
Kate's 6 top tips to help you stay on track while losing weight
1. Meal prep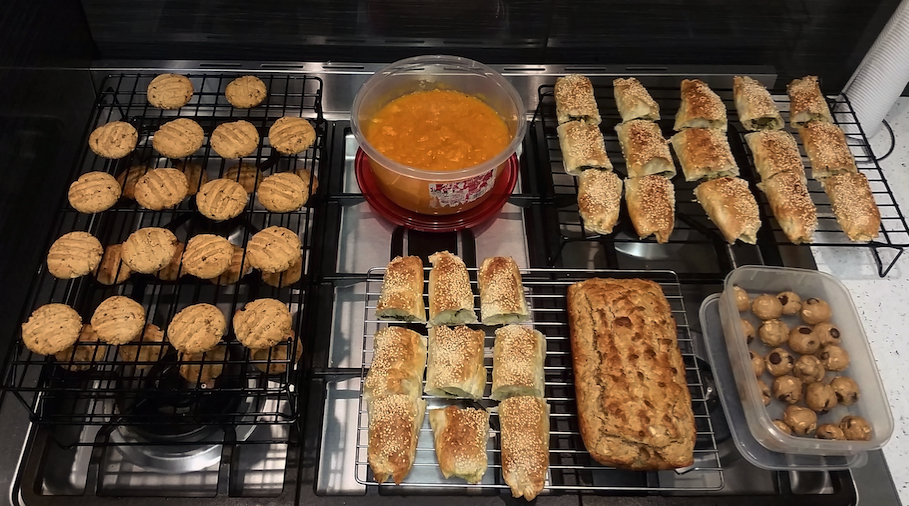 Meal prep. Make it a thing.
Get all of your 28 Day Weight Loss Challenge snacks made, cut up your vegetables, make meals and freeze them. Your week will be SO much easier. By having meals prepared you can grab it out of the fridge/freezer and eat it instantly.
There's no excuse and or reason to opt for takeaway or grab something unhealthy that way.
2. Write your main goals down
Put them somewhere you will see them regularly. For example on a mirror or inside a cupboard door. They will be a reminder of what you want to achieve.
3. Write down your smaller goals
Write down two or three short term goals and your goals for the month. Be sure to include what you are aiming to achieve in the next 28 days following the 28 Day Weight Loss Challenge. 
Again, pop these notes somewhere you will SEE all the time.
4. Plan your meals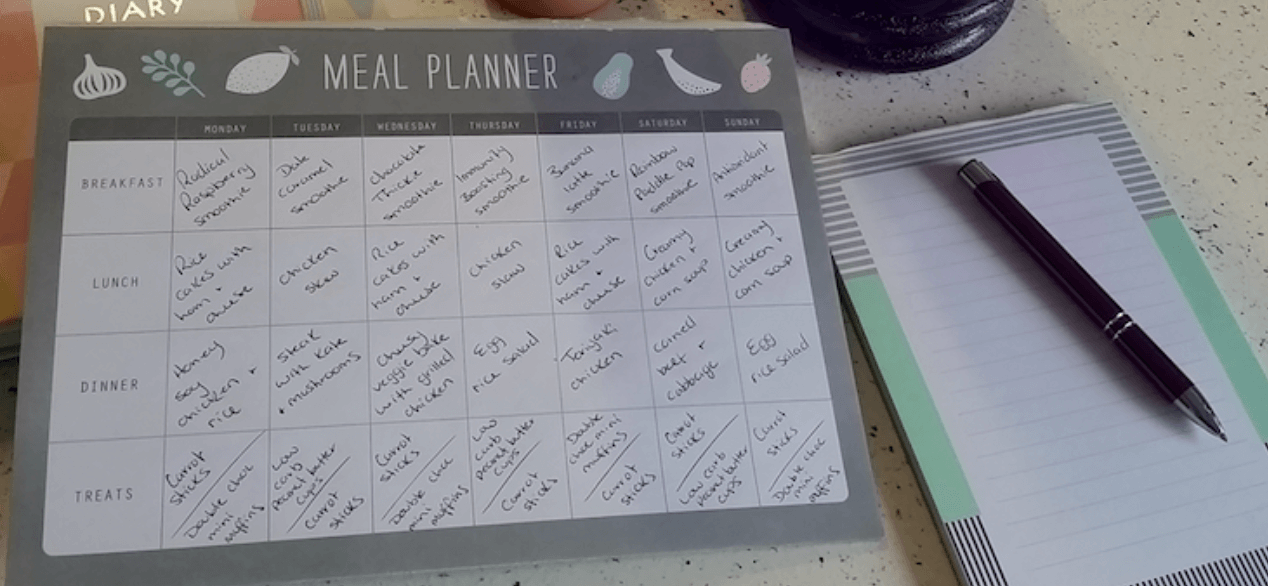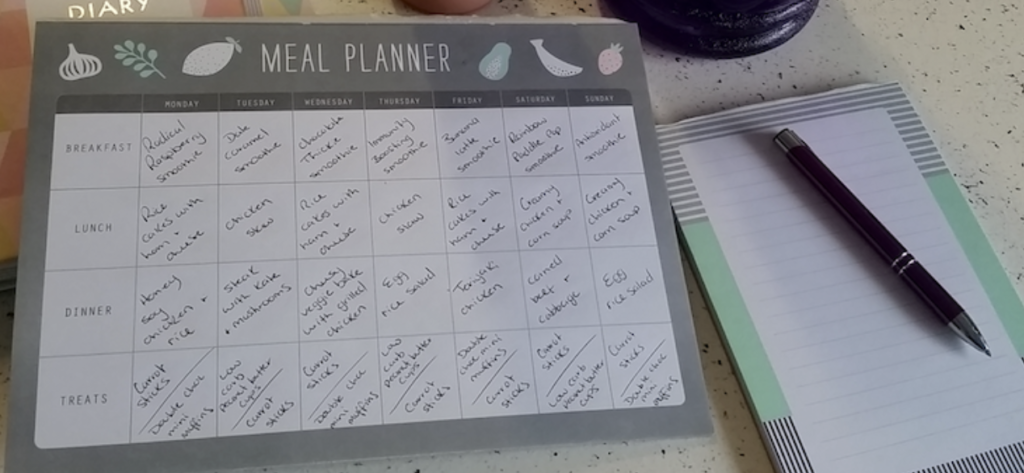 When following the 28 Day Weight Loss Challenge, your NEW meal plans are released every Wednesday. Make Wednesday or Thursday meal planning day! Sit down, get your meal plan up and customise it for the next week.
5. Write out your groceries
Finalise your grocery list. Use your 28 Day Weight Loss Challenge App and print your grocery list out (or write it down).
I suggest doing your groceries right away if you have the time. This way you will have every ingredient needed for the week ahead, leaving you with NO reason not to follow your meal plan and stray from your weight loss goals. 
6. Place reminders around your house
Have your 28 Day Weight Loss Challenge meal plan visible. Write your meal plan down and put it in your kitchen where you can see it, giving you no excuse not to use it. Leave notes for yourself to drink more water. Leave yourself reminders to move more. 
Thanks for the amazing tips Kate!
Thanks for the amazing tips Kate! Keep up in the incredible work and thank you for empowering other mums on their 28 Day Weight Loss Challenge weight loss journey.
Are you ready to kick-start your weight loss?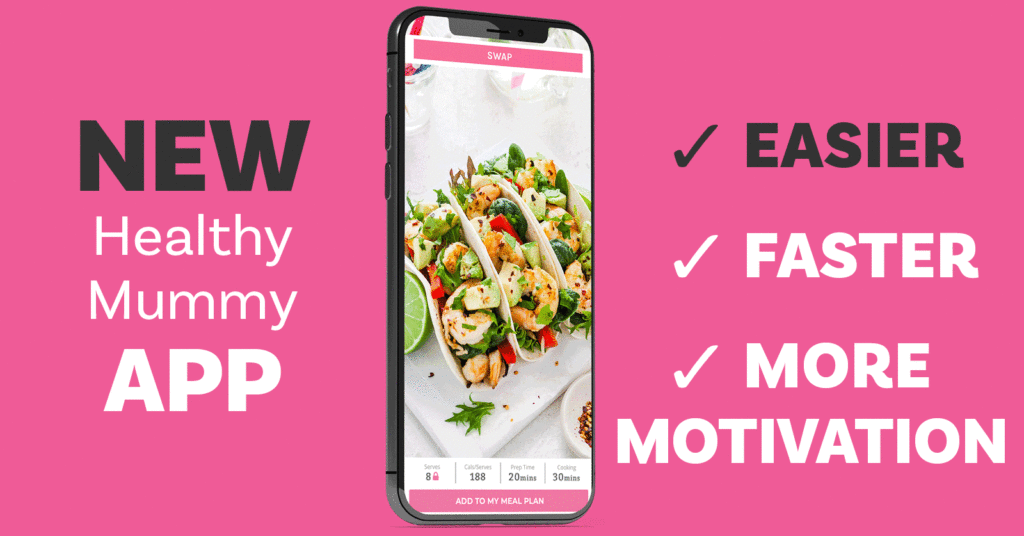 Want to shift your baby weight but feel like you have NO TIME in your day to exercise and eat healthily? That's where the Healthy Mummy's 28 Day Weight Loss Challenge can help.

Our Challenge entails: 
28 days of at home exercise routines (no gym needed) – with video instruction
Customisable and breastfeeding friendly meal plans
Time-efficient exercises for busy mums – under 30 mins
Challenge combines Pilates exercises with interval and circuit training (HIIT)
Suitable for basic to advanced fitness levels.
Home to thousands of EASY-TO-MAKE recipes.
To find out more about joining the 28 Day Weight Loss Challenge for £1 click here.
PLUS – connect with THOUSANDS of other mums on the 28 Day Weight Loss Challenge by joining our free support community here.