Sometimes we don't notice just how much we avoid looking in the mirror, or dislike getting our photograph taken, until we realise that it's no longer a problem for us.
That's what these five real mums found out after successfully losing weight with the 28 Day Weight Loss Challenge.
After so much time spent hiding away, they're now enjoying life more and are happy being part of a family photo or checking out their latest clothing purchases.
Confidence is a great bi-product of weight loss, and you can experience the same feeling for yourself when you join thousands of women on the next 28 Day Weight Loss Challenge.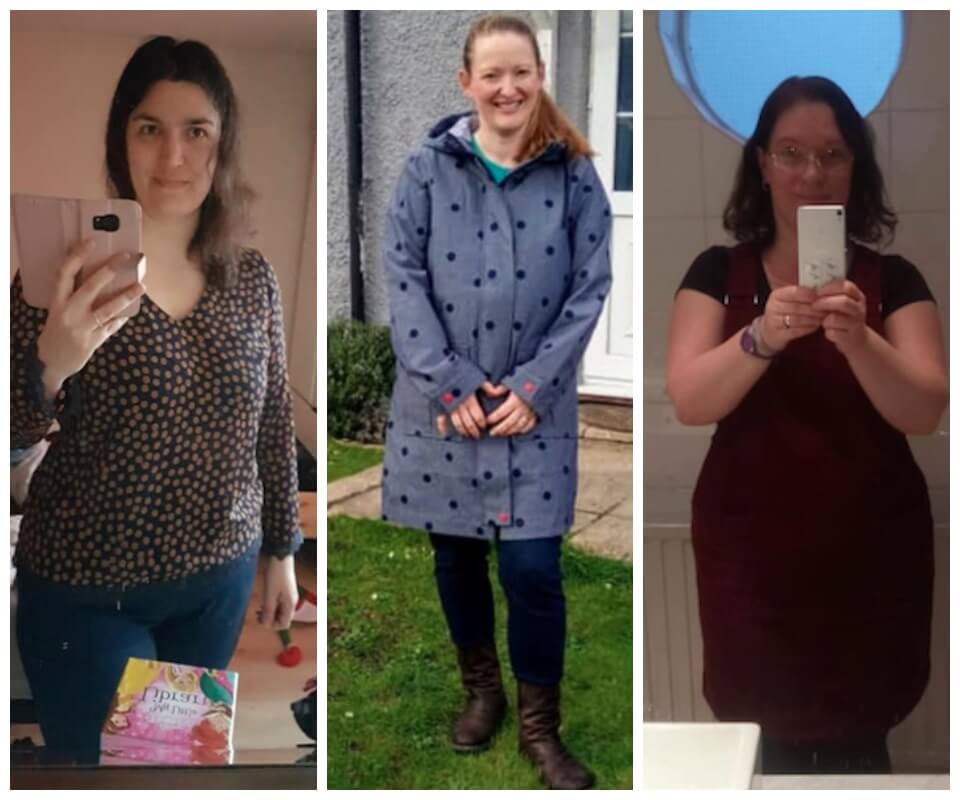 These real mums are now happy to be in photos again
Find your cheer squad with our online community support pages, where other real mums just like you are with you every step of the way on your weight loss journey.
Monika Ruskin Fortova says 'don't wait, join the challenge!'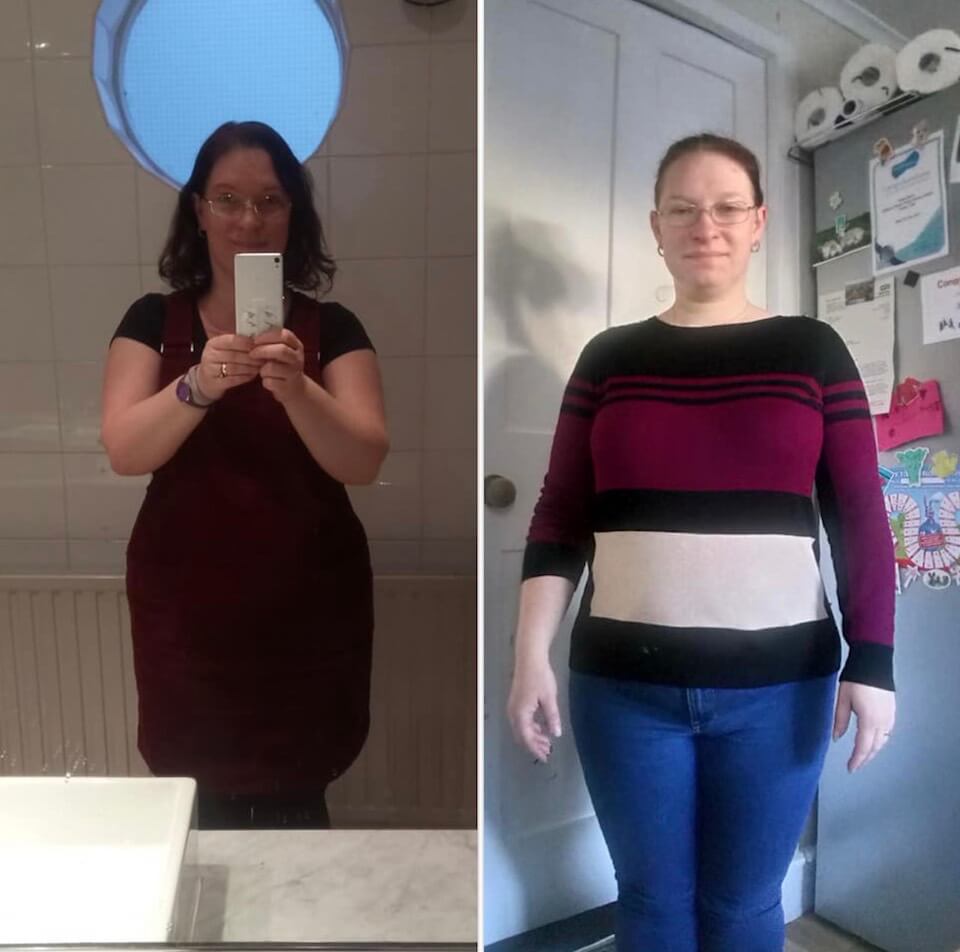 Monika says, "On Tuesdays I have a peek at my changes. From size 16 to size 12/14!!! I was so sad when I had to start buying for bigger size and felt really unhappy and uncomfortable.
I had no confidence and felt like there's no way I could turn this around. And then I found the 28 Day Weight Loss Challenge and I got faith again!
Since joining the 28 Day Weight Loss Challenge I have:
Lost 13.5 lbs in weight
Lost 3 inches off my tummy and waist
Dropped a dress size
Exercised more and feel good for it
So much more energy
Become more careful about what I eat
Begun to drink a lot more water
Skin that looks healthier and more glowing
If you are thinking about joining the Healthy Mummy and starting the 28 Day Weight Loss Challenge, don't wait!!! Do it now and take the first step to new healthier you!"
Becki Drewett is 4 sizes smaller than last year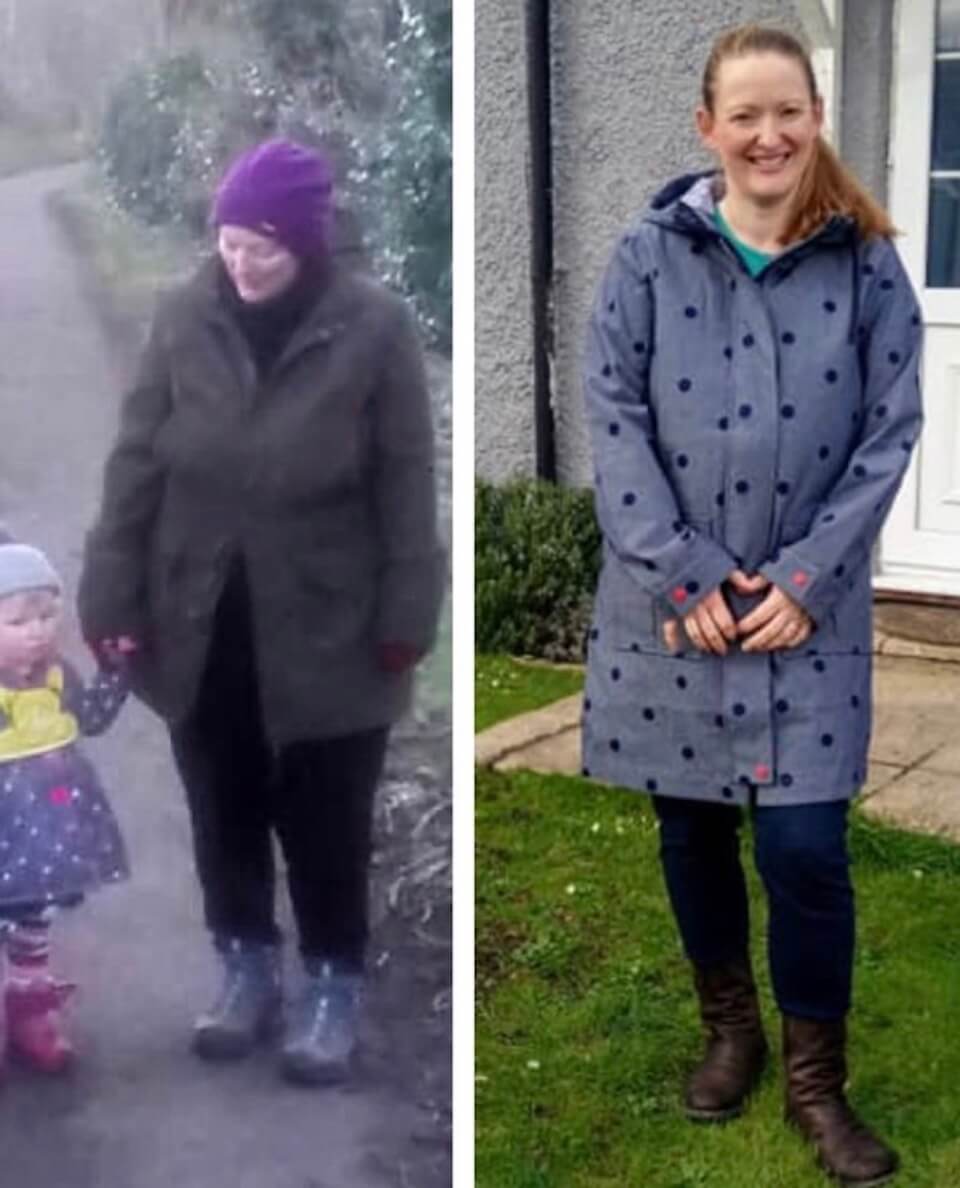 Becki says, "I ordered a new mac for spring – it's 4 sizes smaller than last winter's coat!
Thanks to the 28 Day Weight Loss Challenge I no longer want to hide away in drab colours. I'm looking at clothes that I would normally shy away from.
Every day the 28 Day Weight Loss Challenge is helping me to look at life in bright wonderful new ways."
Emily Brown notices a huge difference in just four months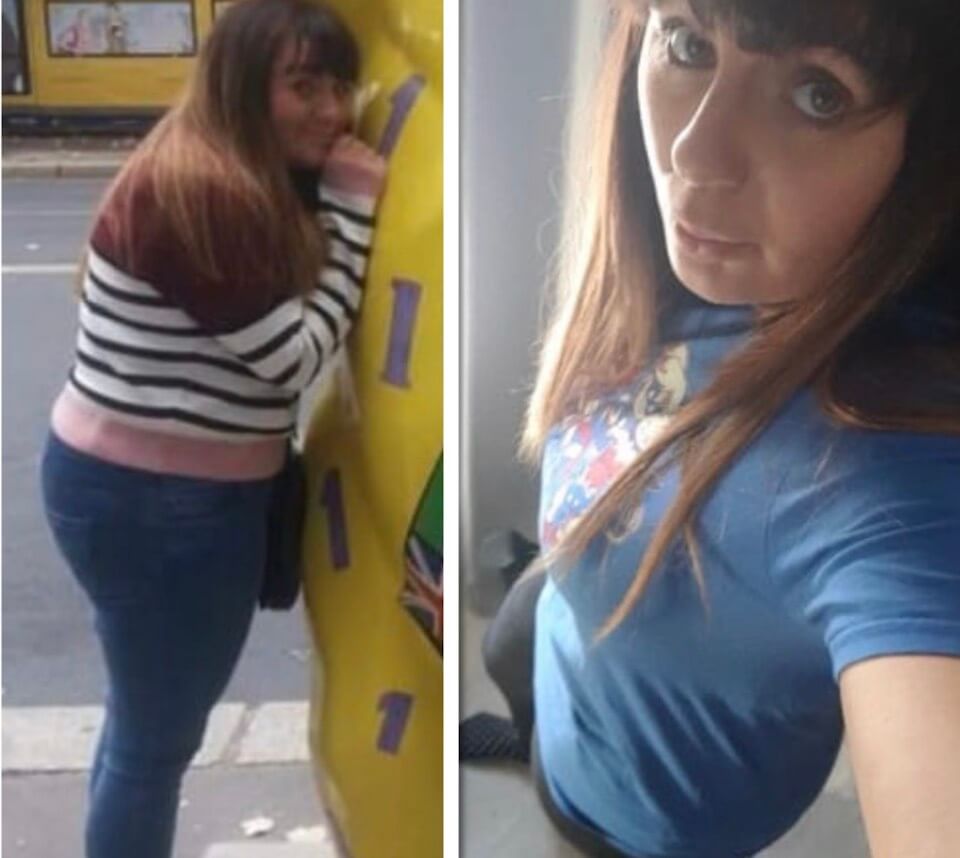 Emily says, "There are days when I look in a mirror and don't see a difference, I see the same woman staring back at me I did a few months ago.
This morning I tried on a top my partner had bought me four months ago (I remember feeling disgusting in it, as it clung to every inch of me).  When I put it on today a smile came across my face. I felt comfortable and happy in it.
The Healthy Mummy's 28 Day Weight Loss Challenge has taught me so much and without it I think I would spend a lot less time smiling.
Trying to take these photos has made me realise I need a full length mirror, so I think I'll go and purchase one." 
Isabelle Rodriguez is no longer self-conscious in photos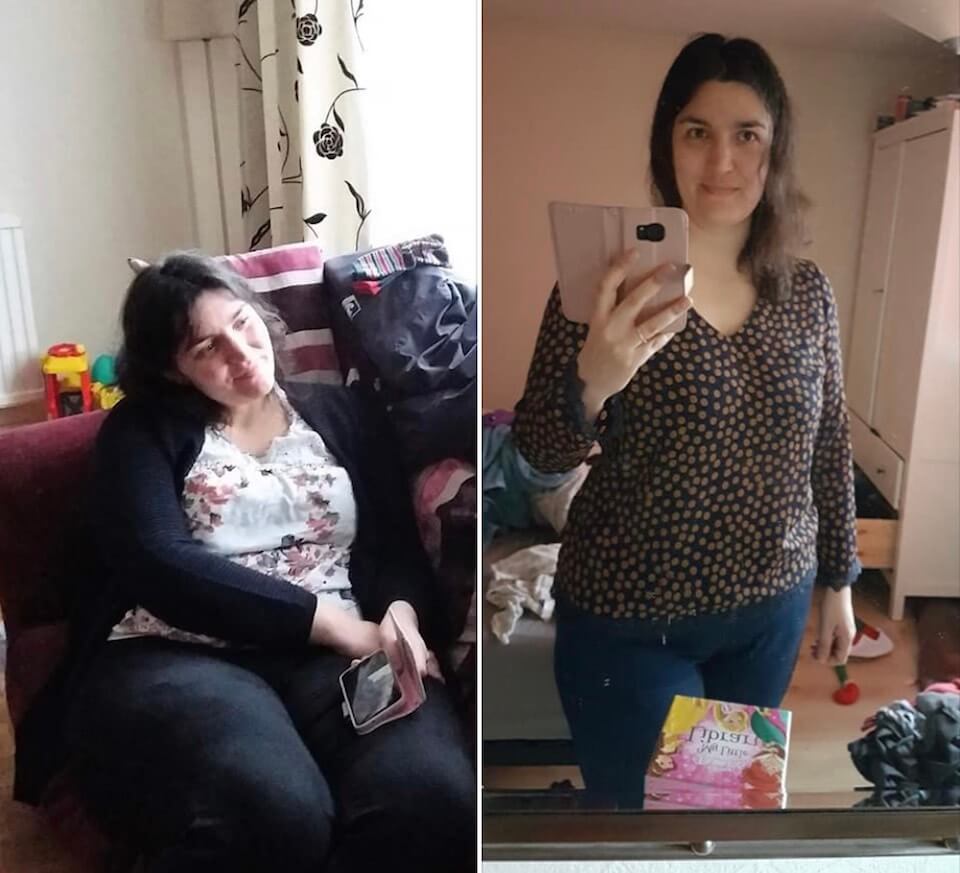 Isabelle says, "Before I joined the 28 Day Weight Loss Challenge, I would wear layers of clothes and I would be self conscious in photos. I would even use props to hide my body, such as my phone, a book, a table, my children.
Since starting the 28 Day Weight Loss Challenge and losing some weight – about 1.5st, I have gained confidence and I think it shows in my photos.
Taking progress photos and making videos to share with the support group is something I would have never done before.
Thank you Healthy Mummy for making me love myself again."
Polina Todorova Fortova found strength she didn't know she had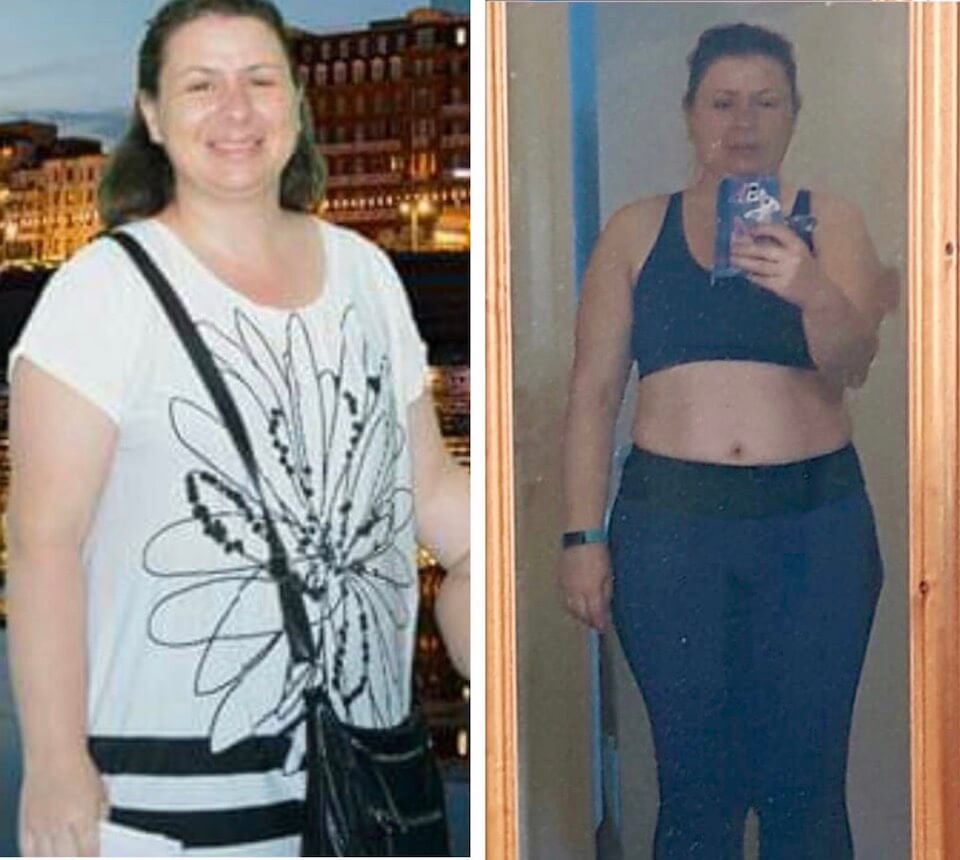 Polina says,  "I can't find the right words to express just how much I love the 28 Day Weight Loss Challenge.
It saves me lots of money that I used to spend on junk food. It has saved me money on the gym with the at-home workouts. Saved me money for medicine, because I'm in good health. Saved my mind, because I'm full of positive energy.
I was a bit lost for two weeks, but thanks to the amazing support group members I'm on the right direction again. So it's saved me money for advice.
I lost pounds and inches but I have found a confidence and unexpected qualities in me – I'm brave, strong and have stamina. I wish now that I had found the Healthy Mummy years ago."
Are you ready to kick-start your weight loss?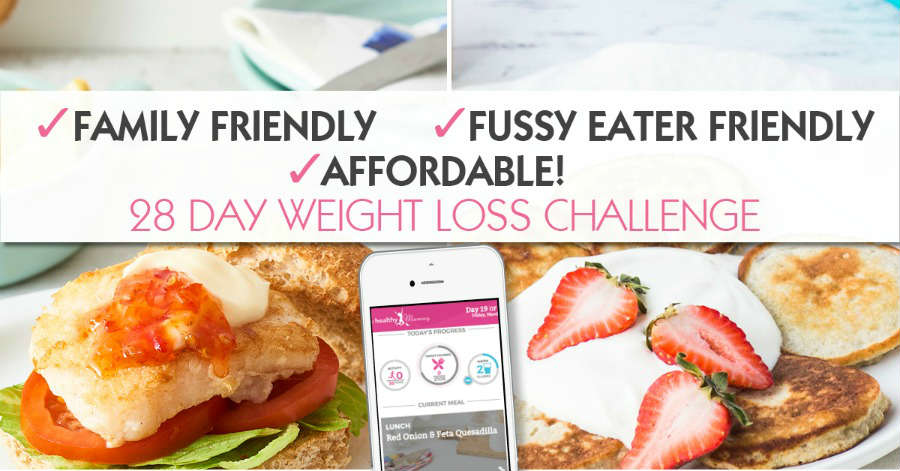 Want to shift your baby weight but feel like you have NO TIME in your day to exercise and eat healthily? That's where the Healthy Mummy's 28 Day Weight Loss Challenge can help.

Our Challenge entails: 
28 days of at home exercise routines (no gym needed) – with video instruction
Customisable and breastfeeding friendly meal plans
Time-efficient exercises for busy mums – under 30 mins
Challenge combines Pilates exercises with interval and circuit training (HIIT)
Suitable for basic to advanced fitness levels.
Home to thousands of EASY-TO-MAKE recipes.
To find out more about joining the 28 Day Weight Loss Challenge for £1 click here.
PLUS – connect with THOUSANDS of other mums on the 28 Day Weight Loss Challenge by joining our free support community here.