It's great to follow a healthy pregnancy eating plan whilst pregnant to ensure you are eating the right nutrients and vitamins for baby's development.
But what happens when the baby is born and your attention is turned to your gorgeous newborn? Eating well once your baby is born is still really important, whether you are breastfeeding or not, as a healthy mummy often means healthy, happy children.
The 28 Day Weight Loss Challenge is a great way to ensure you're nourishing yourself. We've also got 5 expert tips from Cheree Sheldon, one of our nutritionists.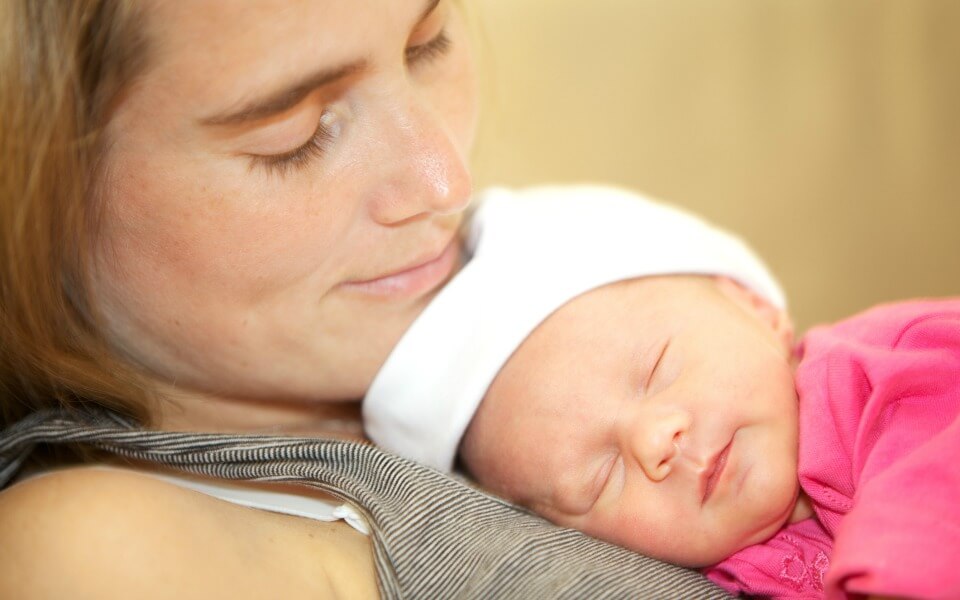 So, you have spent time pre-natal and during pregnancy looking after yourself, and all of a sudden your focus shifts to this amazing new creature you have bought into the world. You have now become "MUM", and every noise or movement from your little bundle demands your attention. It is very easy to forget yourself in the wonder of new life, but to be a great mum, you will need all of your energy, and that means eating well.
Birthing a baby takes its toll on our body, and we need to replenish it, and nourish it. Breastfeeding requires extra calories for your body to produce the milk your baby needs. You will probably never know hunger like those first few weeks with your new baby. Ensure you eat something when the feeling hits!
5 healthy eating tips for new mums
1. Prepare in advance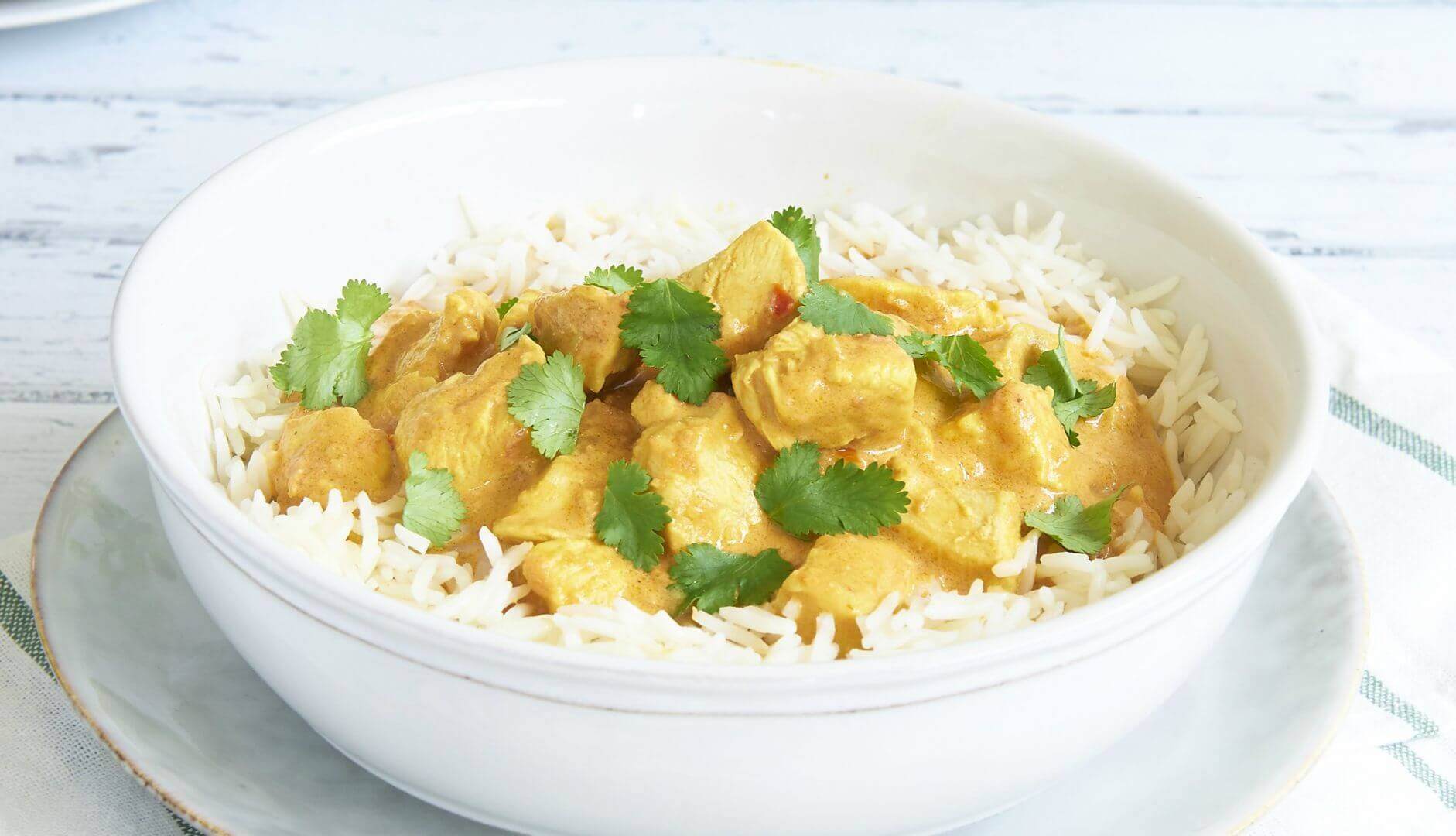 Most meals can keep up to three months in the freezer, so if you have the room, prepare extras in the lead up to giving birth. Every meal you make in the last few weeks, make an extra one and freeze it. Think bolognese, curries, lasagne and healthy rissoles.
2. Stock up on healthy snack options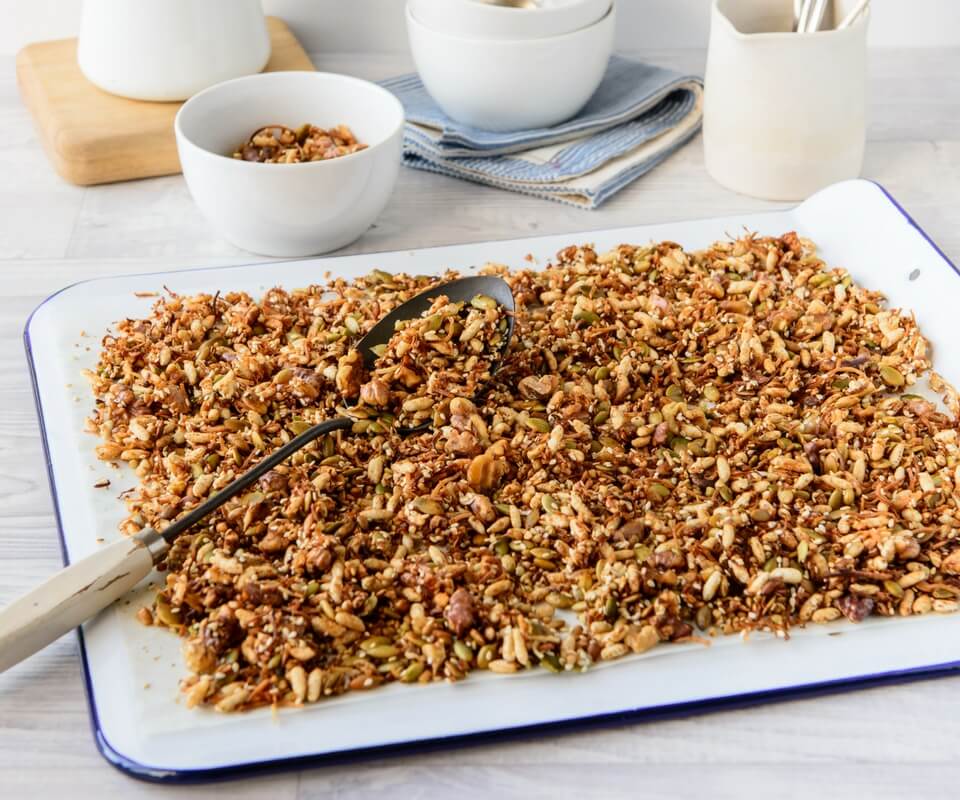 Fill your pantry with nuts, seeds, dried fruit, ingredients to whip up your fave Healthy Mummy Smoothies, crisp breads, rice crackers, tinned fish, baked beans and our favourite – homemade granola for a quick breakfast option.
3. Ask for food!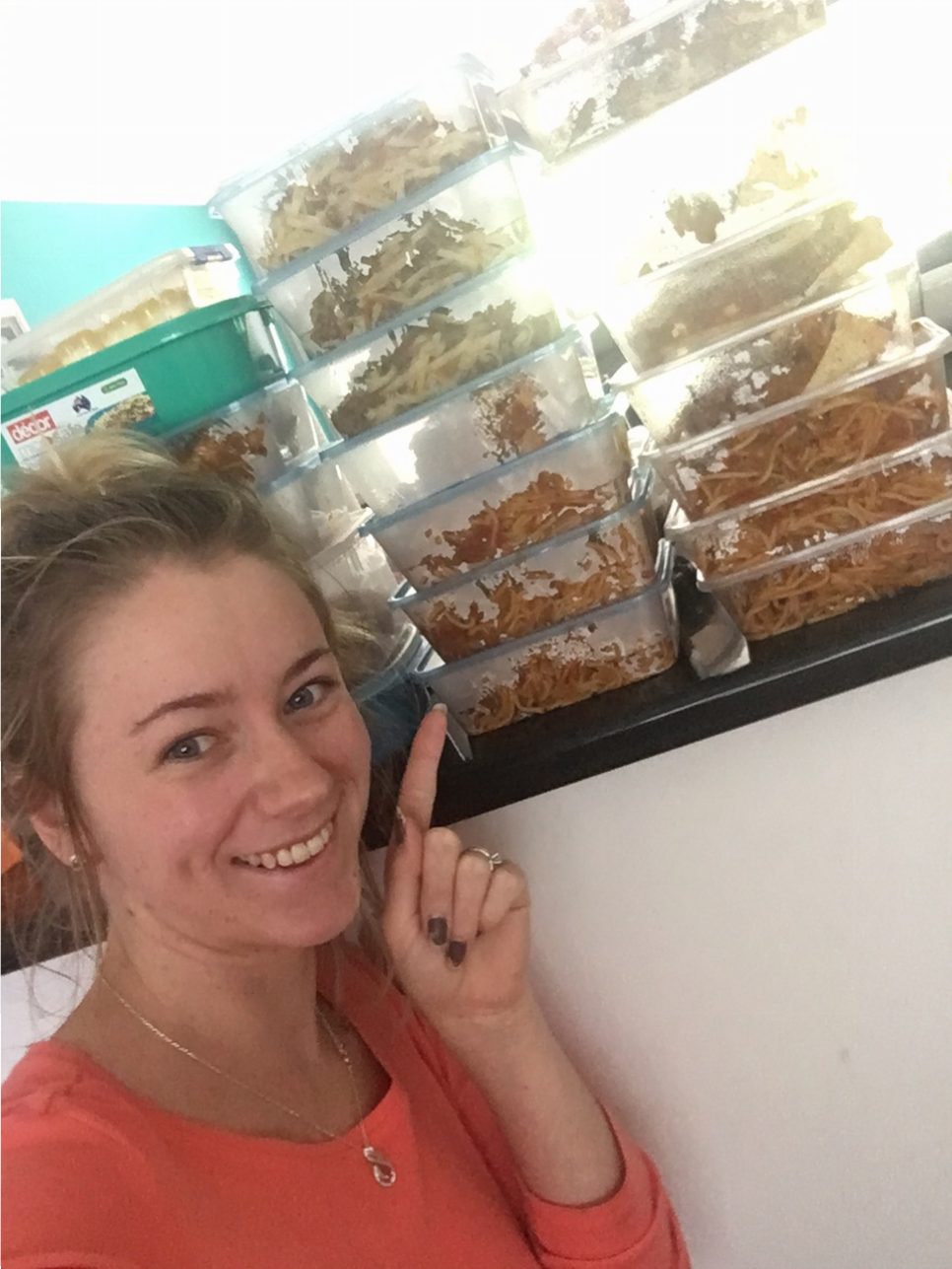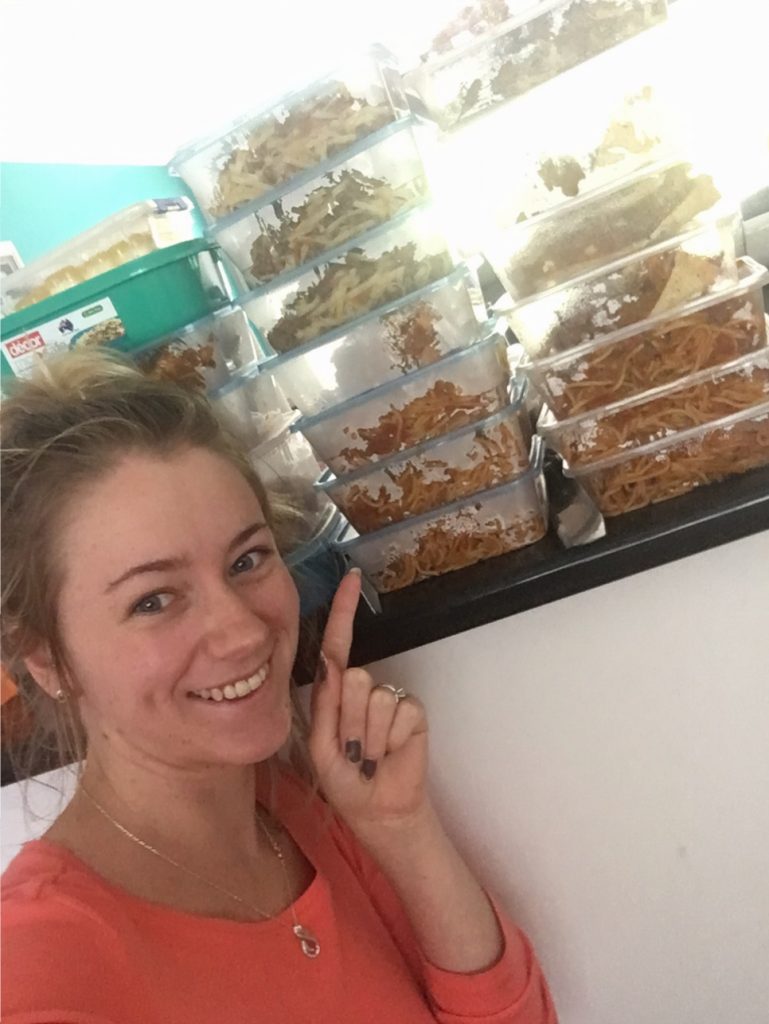 Ask your friends and family to hold off on buying you a metric tonne of baby singlets and onesies and instead ask them to cook you a healthy meal in the months after bub arrives.
At your baby shower you could even get your gal pals to write a roster of who will cook what and when, so they don't all rock up with the same dish on the same day!
4. Hire a doula
A doula is a birth support person who can be there for you throughout your pregnancy and labour. But one of the services some doulas offer is to cook and clean for you after you have given birth. What an amazing service if you can afford it!
5. Delegate!
Get your partner to clean, your mother in law to do the shopping, and your mum to cook. Whatever it takes to keep you nourished and relaxed! Don't be afraid to take people up on their offer to help, they mean it when they ask if you need anything.
Get HUNDREDS of freezable healthy meal recipes on the 28 Day Weight Loss Challenge!
Whether you're after recipes for soups, pastas, casseroles, curries or burgers, you can find plenty on the 28 Day Weight Loss Challenge!
If you are wanting to lose weight and improve your energy – not to mention – help improve your overall health and wellbeing – our 28 Day Weight Loss Challenge is an awesome program to check out.
Our 28 Day Weight Loss Challenge includes:
28 days of at home exercise routines (no gym needed) – with video instruction
Customisable and breastfeeding friendly meal plans (including 7 Day Cleanse)
Time-efficient exercises for busy mums – under 30 mins
Challenge combines Pilates exercises with interval and circuit training (HIIT)
Suitable for basic to advanced fitness levels
Home to thousands of EASY-TO-MAKE recipes!
To learn more about our 28 DAY WEIGHT LOSS CHALLENGE CLICK HERE or purchase our Smoothies.