If you are trying to achieve a bootylicious butt with the thousands of other mums on the 28 Day Weight Loss Challenge, deep squats are your secret weapon!
This highly effective exercise is perfect for toning your bottom, thighs and hips.
Watch this quick video by Healthy Mummy Fitness Trainer Wendy on How to do The Perfect Squat!!
Limited time? No Problem! The Healthy Mummy Community share easy ways to sneak 100 squats into your daily routine and achieve SPECTACULAR RESULTS!
Whether you are washing the dishes, hanging out laundry or doing the grocery shop – it is always a good time to squat.  And what's more, you don't even need to be wearing your workout clothes. So ladies, don't delay!
Here are 8 effortless ways to squat your way to that bootylicious butt you have always dreamt of. Thanks to the incredible mums in The Healthy Mummy community for sharing their photos and tips with us.
How to sneak 100 squats into your daily routine for SPECTACULAR results
1. While cooking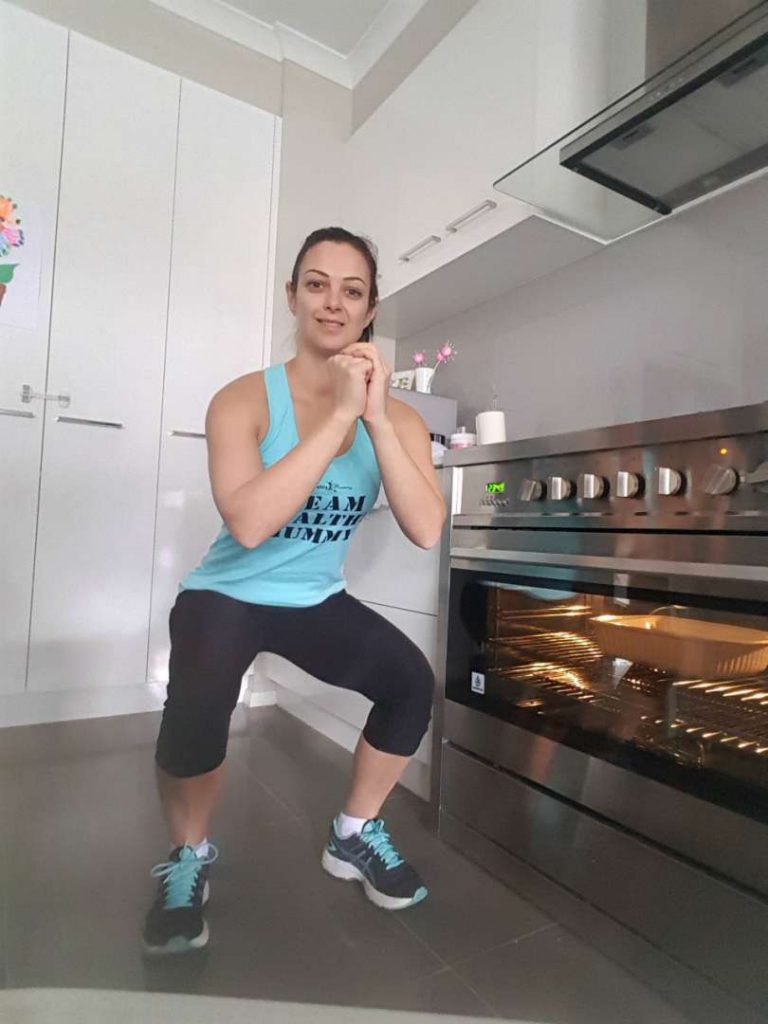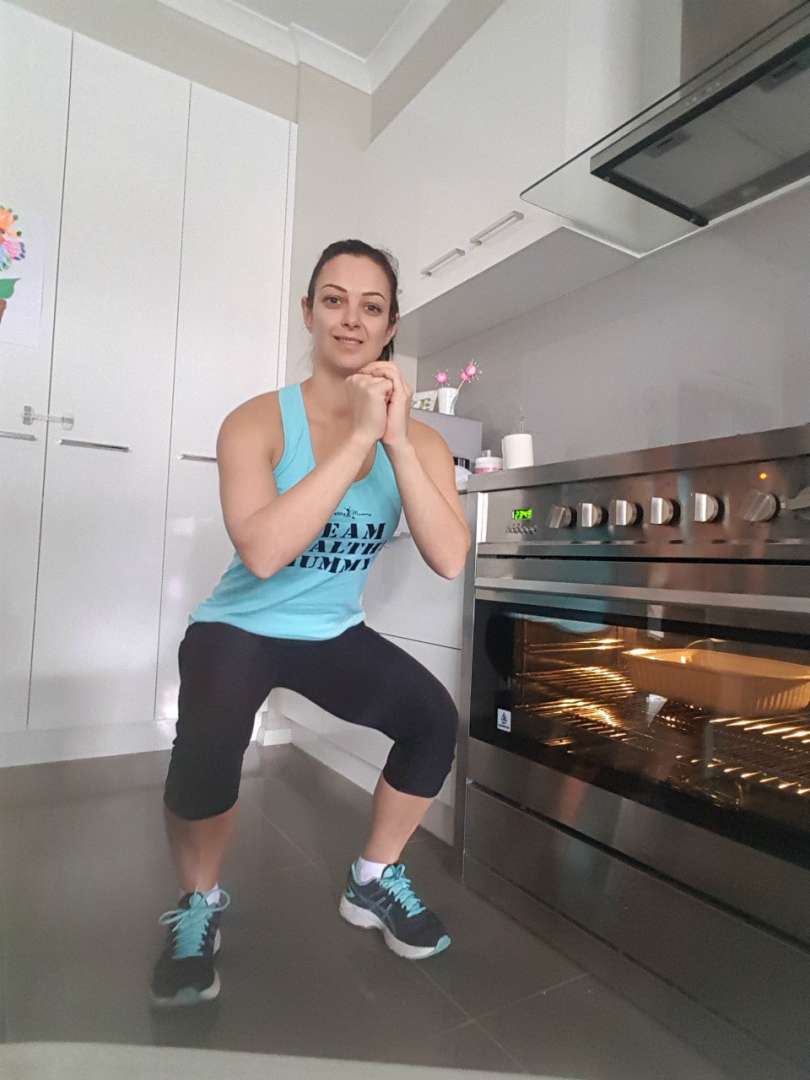 Waiting for the oven to heat, or letting your Stove Top Lasagne bubble away? Don't use this time to scroll through Facebook! Get some squats in like Julia Meadows does. Read more about how Julia manages to fit squatting into her day.