If you're in charge of preparing Christmas lunch for family and friends then you're in luck. We've put together a quick and easy guide that will help you whip up healthy and delicious fare so you can stay on track with the 28 Day Weight Loss Challenge.
Christmas Healthy Meal Planner
Starters and sides
Think light and tasty, rather than heavy or fried. Make the most of fresh produce to produce healthy options like homemade dip, rice paper rolls or tasty savoury bites.
Why not try our:
Mains
Keep things simple and choose mains that don't require too much attention. We love these 'set and forget' options which you can prepare the day before and just warm up when you're ready to serve.
Why not give one of these a go: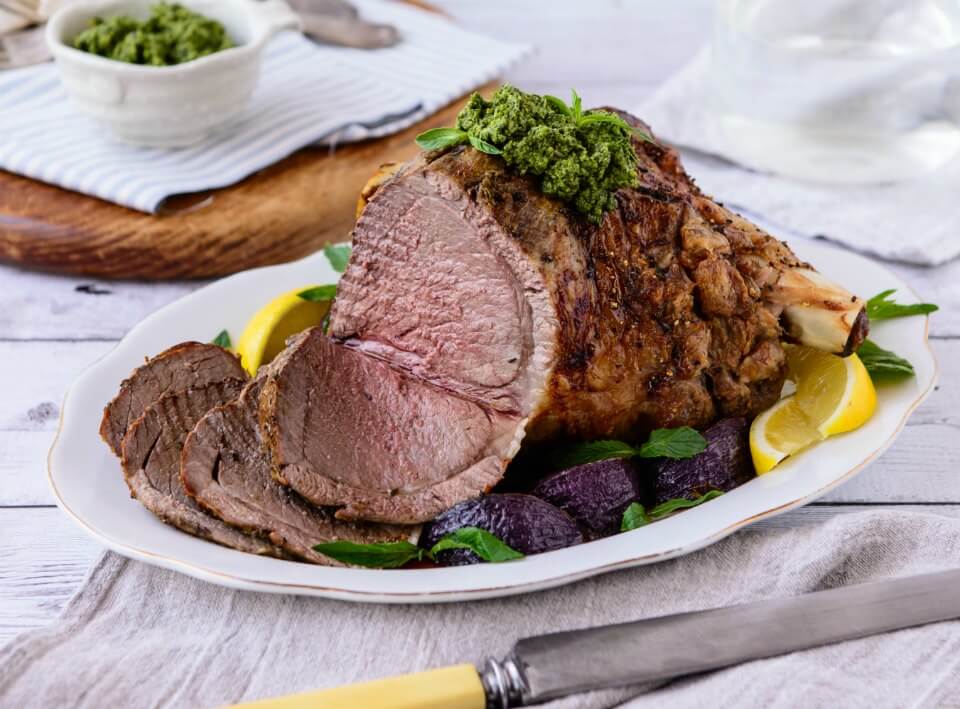 Sides
Here is your chance to dazzle your guests with good quality, colourful produce. Add berries and fruits, roast your favourite veggies, or fry up some corn to add some crunch.
You guests won't be able to resist one of these recipes:
Ingredients (makes 6 servings)
6 whole beetroots, peeled & cubed (540 grams)
3 small sweet potatoes, peeled & cubed (480 grams)
3 red onions, chopped (300 grams)
3 courgettes, cubed (330 grams)
3 cups Brussels sprouts, trimmed & halved (300 grams)
1 & 1/2 red peppers, chopped (150 grams)
6 tbsp extra virgin olive oil (90 mls)
3 tsp dried rosemary (3 grams)
3 cups baby leaf spinach (90 grams)
6 tbsp reduced-fat feta, crumbled (90 grams)
Method
Preheat oven to 180C / gas mark 4 and line a baking tray with baking paper.
Combine beetroot, sweet potato, red onion, courgette, Brussels sprouts and red pepper with olive oil and dried rosemary.
Spread over prepared tray and roast for 20-25 minutes or until golden and tender.
Combine roast veggies with baby leaf spinach and sprinkle over feta to serve
350 calories per serve
Desserts For Adults
Once again, it's all about being able to prepare ahead of time. Make these healthy desserts the day before so that you can enjoy time with family instead of being stuck in the kitchen.
We've got desserts using berries (fresh or frozen), fresh ricotta, and of course there's a chocolate option too.
You simply must try the: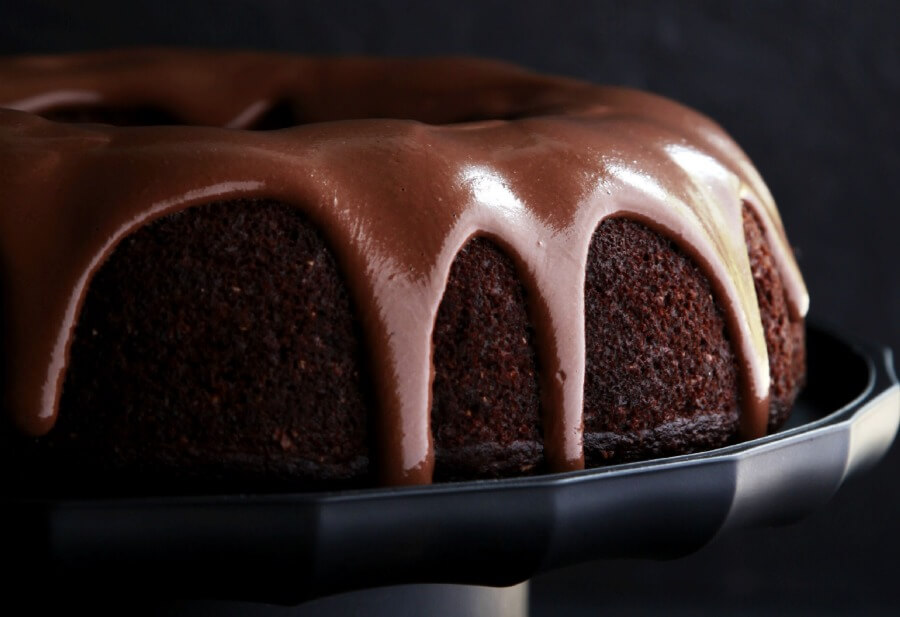 Fun Desserts For Kids
For the little people, desserts need not be too complicated. Why not make a few and let them choose their favourites.
Kids will love one of these:
Strawberry Santa Hats (recipe below)
Ingredients (Makes 2 servings)
1 punnet strawberries (250 grams)
1/2 cup light cream cheese (130 grams)
1 tbsp lemon zest (16 grams)
Method
Wash and pat dry the strawberries.
Cut the top off the strawberries removing the green leaves, so that the strawberries can stand up flat on a plate.
Cut the bottom 1/3 of the strawberries off and reserve for Santa's hat.
Combine the cream cheese and zest. Fill a piping bag with the cream cheese and carefully pipe a triangle shape onto the wide part of the strawberry to form Santa's beard.
If you don't have a piping bag use a zip lock bag and fill with cream cheese mix then snip off a small corner to use instead.
Add a small dollop of the cream cheese at the small top of the strawberries and place the small pieces you cut off on top to represent Santa's hat.
Place in the fridge and chill for 10 minutes before serving. This recipe makes 2 serves so divide equally to serve.
152 calories per serve

Stay on track with the 28 Day Weight Loss Challenge.
The festive season doesn't have to de-rail all your weight loss efforts.
Our 28 Day Weight Loss Challenge is a family-friendly, breastfeeding-safe program designed FOR MUMS to help them to lose the baby weight. 
Every week you are given a different meal plan to follow and each month we add 100+ NEW recipes to our Challenge Recipe Hub. That way, you'll never get bored and stay on weight loss track while digging into healthy, yummy recipes.
Learn more about our 28 Day Weight Loss Challenge HERE.