Stephanie Marriott has lost 28.5 lbs and gone from a size 16 to an 8 thanks to the 28 Day Weight Loss Challenges and Healthy Mummy Smoothies.
And while Stephanie has managed to conquer her physical and personal goals, her healthy way of living has also BENEFITTED her whole family.
However, Stephanie admits, "I was concerned when I joined the 28 Day Weight Loss Challenge whether the meals would be family friendly."
With a husband that loved burgers and takeout and three children that have very different tastes and preferences, Stephanie did initially wonder if the 28 Day Weight Loss Challenge would be something this family could stick with.
"I needn't have worried. There are SO MANY meals to choose from that suit absolutely everyone – from parents, to my friends, and most importantly my immediate family." 
Along the way, Stephanie discovered 10 amazing recipes her whole family LOVE eating no matter the weather, holiday and day of the week.
10 healthy meals from the 28 Day Weight Loss Challenge that Stephanie's whole family LOVE!
1. San Choy Bow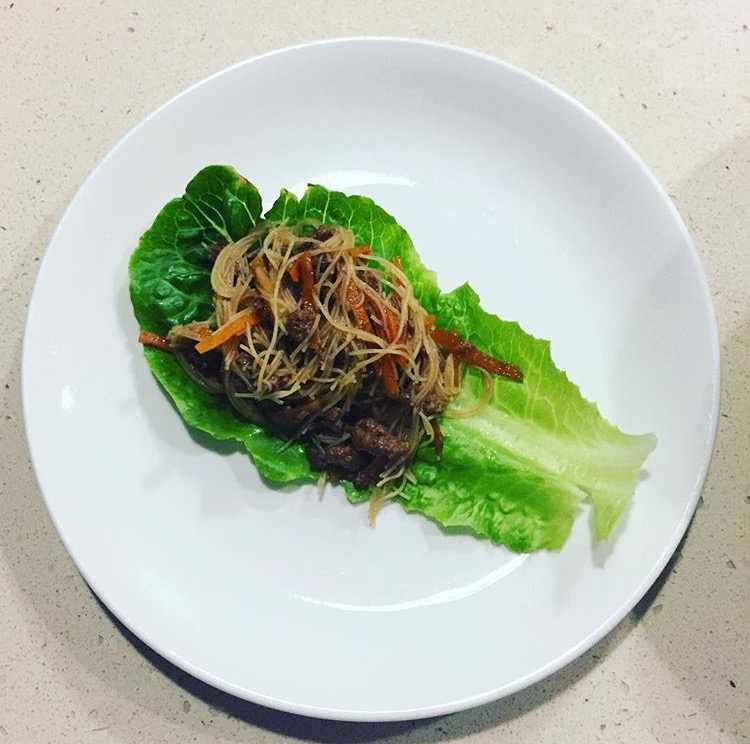 "It's easy to make, freezer-friendly and really versatile. My kids love the mixture wrapped up in rice paper rolls or lettuce leaves."