Make these healthy take away style meals at home to save on calories (and cash!)
If you're trying to lose weight on the 28 Day Weight Loss Challenge (or just thinking about joining), a great place to start is getting out of the habit of eating high calorie take away food.
Many of us fall into the habit of ordering a take away when we are too tired to cook, when we feel like a 'treat' dinner (because it's Friday and we survived the week!), or when something throws us off schedule (like a sick child).
But these can wreak havoc on our weight loss, as the calories are generally MUCH higher than a homemade meal. Not only that, the fat, sugar and salt content is often sky high, leaving us feeling the effects hours after eating the take away.
Even though your take away noodles may seem healthy with the veggies, protein and noodles – they are often cooked with added sugar, lots of oil, and preservatives. This combination can mean your weight loss goes out the window if you are tucking in regularly.
By having some tasty take away style recipes up your sleeve from the 28 Day Weight Loss Challenge (or better yet, already made in the freezer),  you can enjoy the tastes you love while also moving towards your weight loss goals.
Healthy take-away recipe alternatives
All of these recipes come from the 28 Day Weight Loss Challenge and help to show you just how much you can enjoy food while you lose weight in a healthy way. They all fit well into your daily calorie allowance (work out your BMI here) so you can feel confident that you're on the right path for weight loss.
So…pizza anyone?
Chicken nuggets and chips
Chicken nuggets are simple to create at home and very few can resist a nuggets and chips feast with this delicious recipe from the 28 Day Weight Loss Challenge. Crunchy chips are the perfect side dish and can very easily be made up at home.
For a healthy spin on the classic potato chip, try this delicious sweet potato chip recipe.
Pizza
No matter what your pizza preference is, the best way to enjoy this classic meal is by making your own. You can make the base yourself using our fantastic 2 ingredient pizza dough, or buy a pre-made base. Either way, this meal is bound to be a winner!
Have fun making up your own pizza from your favourite toppings. Your kids can also pick and choose what they like.  A good idea is to place each ingredient in a different bowl for your child to dip into and sprinkle onto their base.
Noodles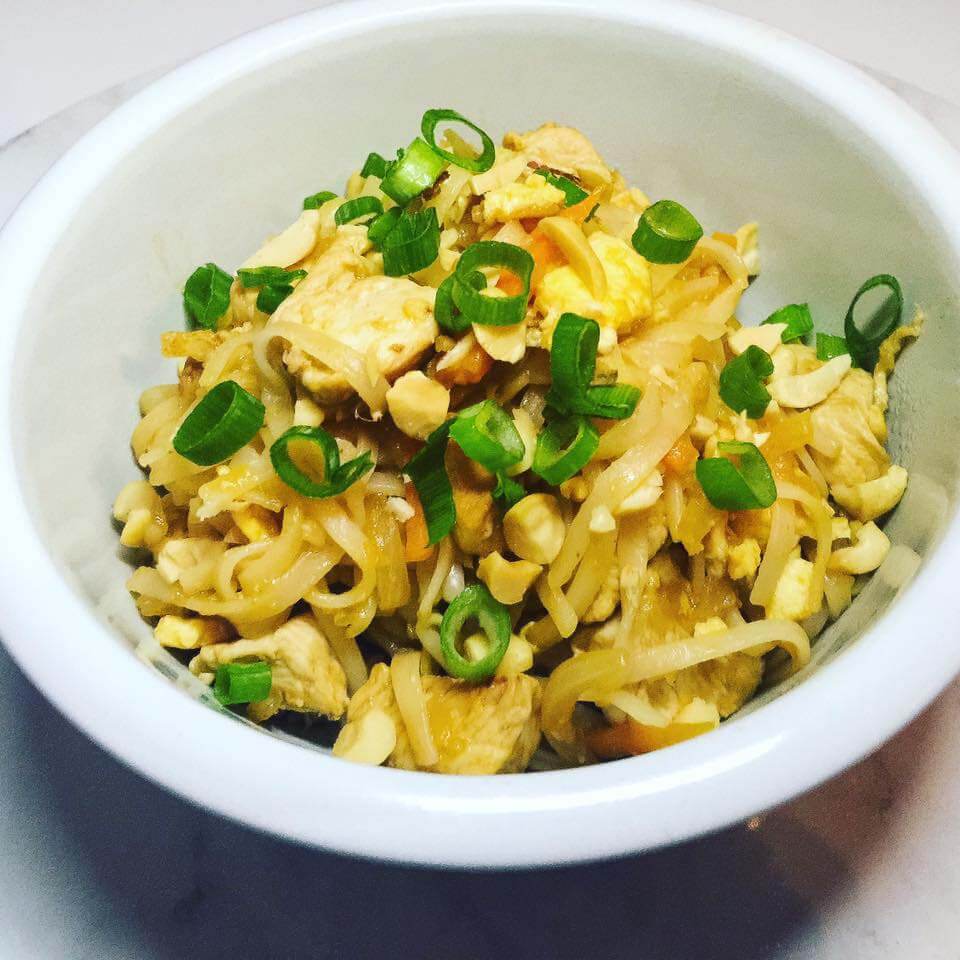 If you love an Asian style noodle take away, you're in luck. Not only are they cost-effective and easy to prepare yourself (try these Chicken and Peanut Sesame Noodles for a start) – they're super tasty too.
One of our favourite's from the 28 Day Weight Loss Challenge is the Healthy Pad Thai. You can customise it to whatever meat you like (or tofu works well too), and add enough chilli to taste.
You can also try this Beef and Mange Tout Stirfry with Noodles for more of a Chinese vibe.
Hamburgers
Burgers are always a win with children. This go-to Chicken Burger recipe is as easy to make as it is delicious, or these Turkey Burgers with dragon sauce are a winner too. There is also a classic Beef Burger recipe (pictured above) in the 28 Day Weight Loss Challenge.
By making these burgers yourself, you know exactly what's in them and you can omit the unhealthy bits. You can try making a double batch to keep in the freezer, ready to fry up whenever you're in the mood for a delicious and healthy burger.
Nachos
Nachos are often a big hit with most families. These Easy Chicken Nachos from the 28 Day Weight Loss Challenge are sure to tempt even the fussiest of eaters.
The base of the nachos is corn chips, so when purchasing your chips, read the nutrition label to make sure you are purchasing the healthiest version with the least amount of sugar and salt.
Nachos can also be made with beef mince (try this Beef Nachos recipe from the 28 Day Weight Loss Challenge).
Curry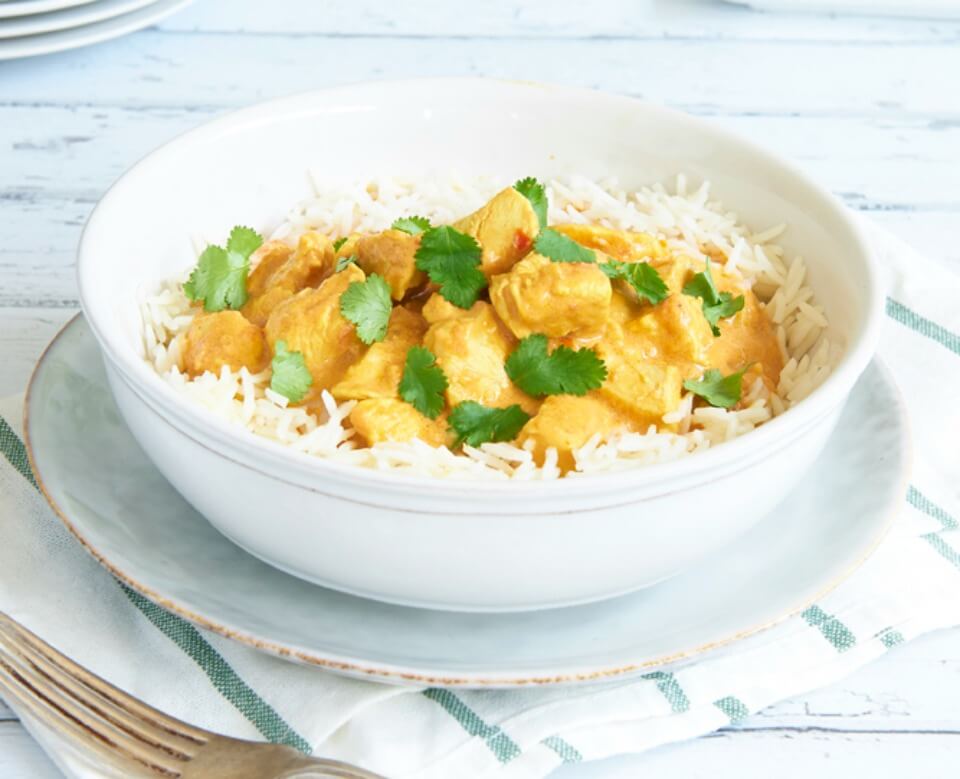 Some popular curries (with rice, naan or pappadums) can clock in at more than half of your daily calorie allowance. Making your own curry at home is a great choice in this case, and you can even make your own healthy sides like simple naan bread using our 2 ingredient pizza dough recipe. Just roll up the dough into little balls, roll it out, and fry in a frying pan sprayed with olive oil.
We love this 25 minute Peanut Butter Curry or you could try a vegetarian option like this Spinach and Pumpkin Curry. Check out the 28 Day Weight Loss Challenge for more curries such as the Beef Rendang.
Find more burgers, curries, pizzas and nacho recipes in our 28 Day Weight Loss Challenge recipe hub.
Join thousands of mums on the MUMS ONLY Challenge
Whether you have a few pounds or a few stone to lose – The Healthy Mummy is here to SUPPORT YOU and your PERSONAL WEIGHT LOSS JOURNEY.
To find out more on the 28 Day Weight Loss Challenge click here.