When you lose weight, it's often not just the scale that gets you excited. Fitting into old clothes that you had shoved to the back of the wardrobe, or going out and buying new clothes off the shelf that fit well – these are all non-scale victories that should be celebrated!
You are more than just a number on the scale. And when your clothes fit well, you feel more confident, which shows in your face –and people will start to notice!
These six real mums are all feeling the benefit from joining the 28 Day Weight Loss Challenge (you can join for just £1 for the first month).
Today they share their story and we hope that they inspire you to take the first steps on your own weight loss journey with the 28 Day Weight Loss Challenge.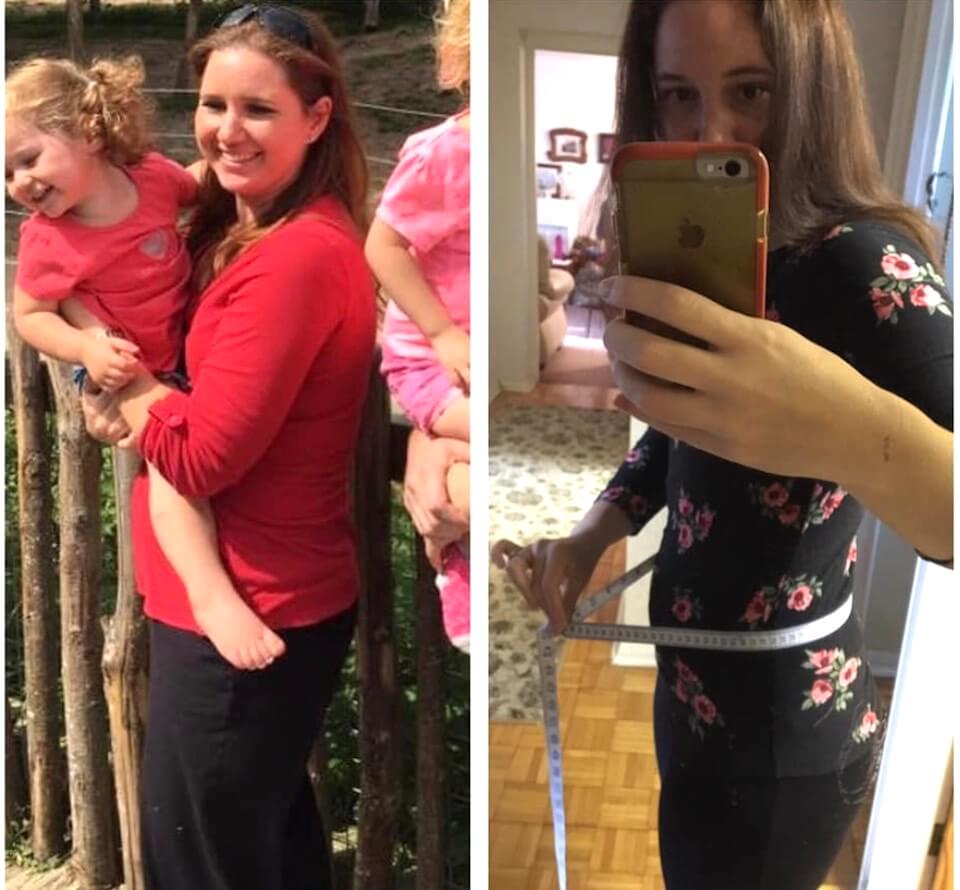 Nikki Lea Eckley is going to be a Healthy Mummy for life
Nikki (pictured above) says, "Sometimes you just need to remind yourself how far you've come. This is what keeps me going!
Not only have I improved my quality of life thanks to the 28 Day Weight Loss Challenge, but I am also enjoying a healthy relationship with food.
No more cutting out food groups, no more starving myself, no more restrictions. And that is why I will always be a Healthy Mummy!"
Emily Brown can feel the difference in her clothes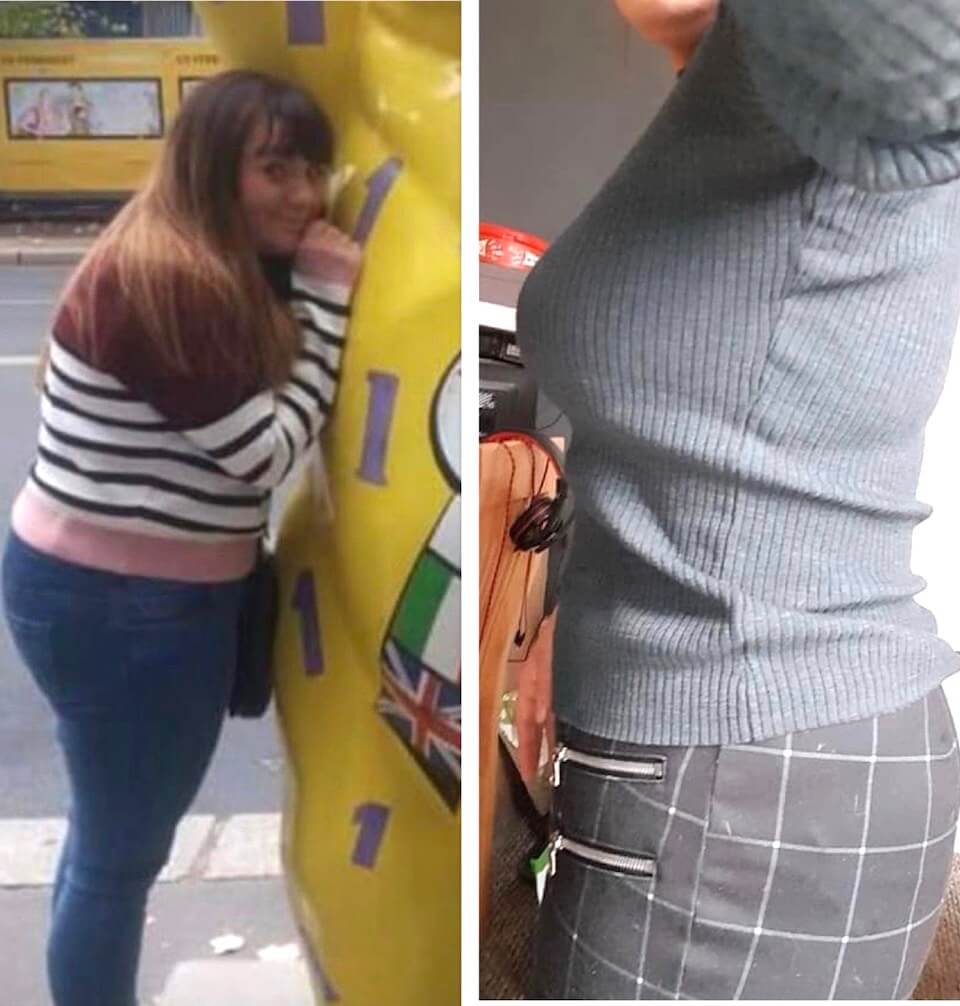 Emily says, "I love looking at old photos, as it helps me realise how far I've come.
I'm in smaller clothes, have gained confidence and lost weight (just short of 2 stone), all thanks to the 28 Day Weight Loss Challenge.
I'm nearly under my next weight bracket (to make it to 12st).  I set myself a goal to reach this point before I went on holiday which is in 9 days, so I'm keeping my fingers crossed.
A non-scale victory as well today, I tried to wear these trousers last year and couldn't as they were far too tight. Flash forward to today and they are only being held up by my hips (they're meant to be high waisted). It can be a reminder all day how far I've come."
Monika Rusin Fortova's whole family is eating better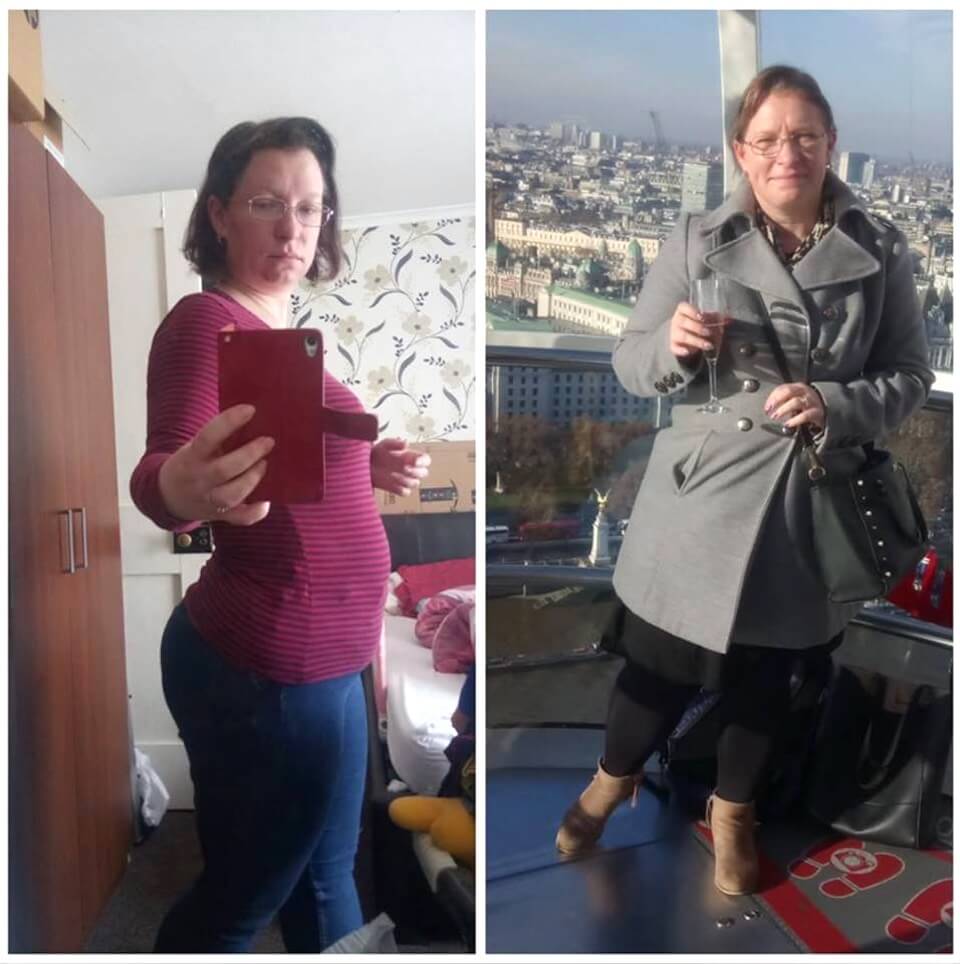 Monika says, "The first picture was taken today – I love this top but I only wore it at home, as it was too tight and showing all the lumps and bumps. But I was brave enough to wear it to soft play on Sunday.
I know I still have a long journey ahead of me, but still love the progress!
The second picture is me three months ago – the coat was way too tight and I when did the buttons up it wasn't sitting nicely and was creasing in the wrong places. Not anymore, I wear that coat and I'm happy.
The 28 Day Weight Loss Challenge has helped me to:
Lose 1st
Lose 8 cm off my tummy
Have more energy
Eat better, not just me, but the whole family
Be more active
I wouldn't be able to do it without the amazing smoothies, loads of family friendly and quick yummy recipes, the support from the group and the motivation of the mummies that are successful who share their progress."
Isabelle Rodriguez can see her body shape changing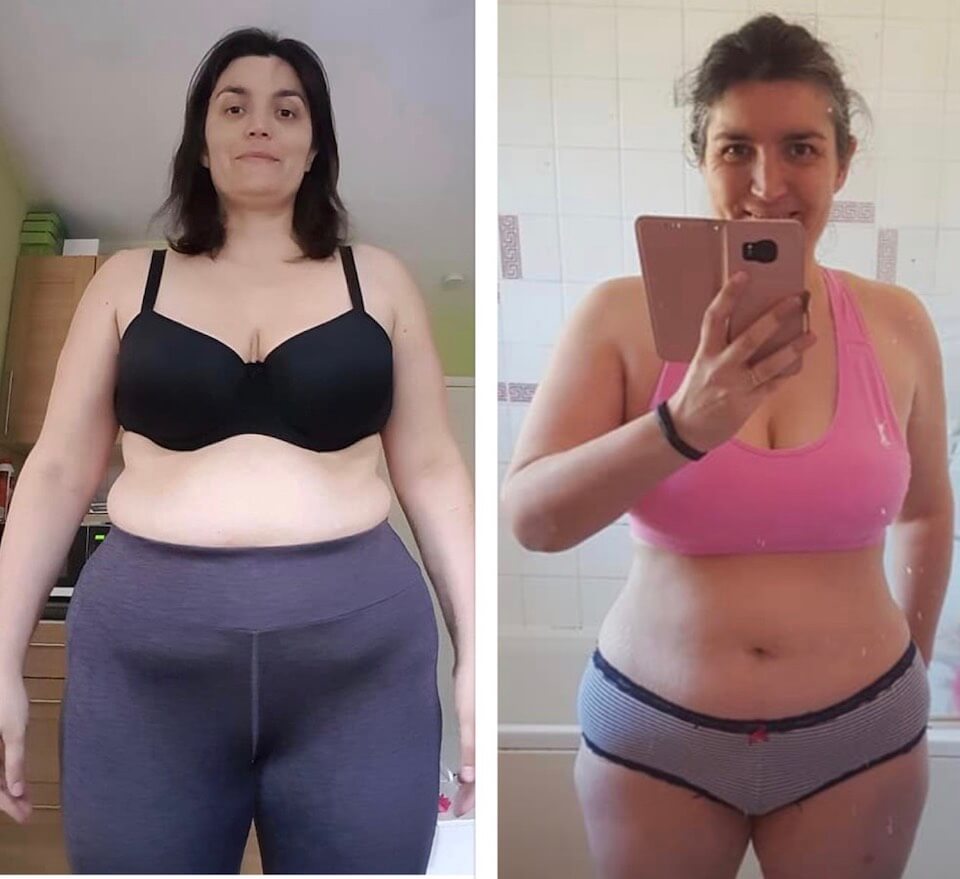 Isabelle says, "From unhealthy, inactive mummy to exercising every day and fuelling my body properly.
I started the 28 Day Weight Loss Challenge nine months ago, at my heaviest, and I have thoroughly enjoyed the food side of the program. I have never felt deprived and the food is so yummy.
I only properly started the exercise side of things last month, and I am becoming so addicted to the 28 Day Weight Loss Challenge videos. My morning routine is to exercise before I have my breakfast: 2 or 3 (how many I can fit in really!) videos each morning.
I can now see the difference a month and a half of consistency has done to my body shape overall!"
Ruth Shewan is back in her pre-pregnancy clothes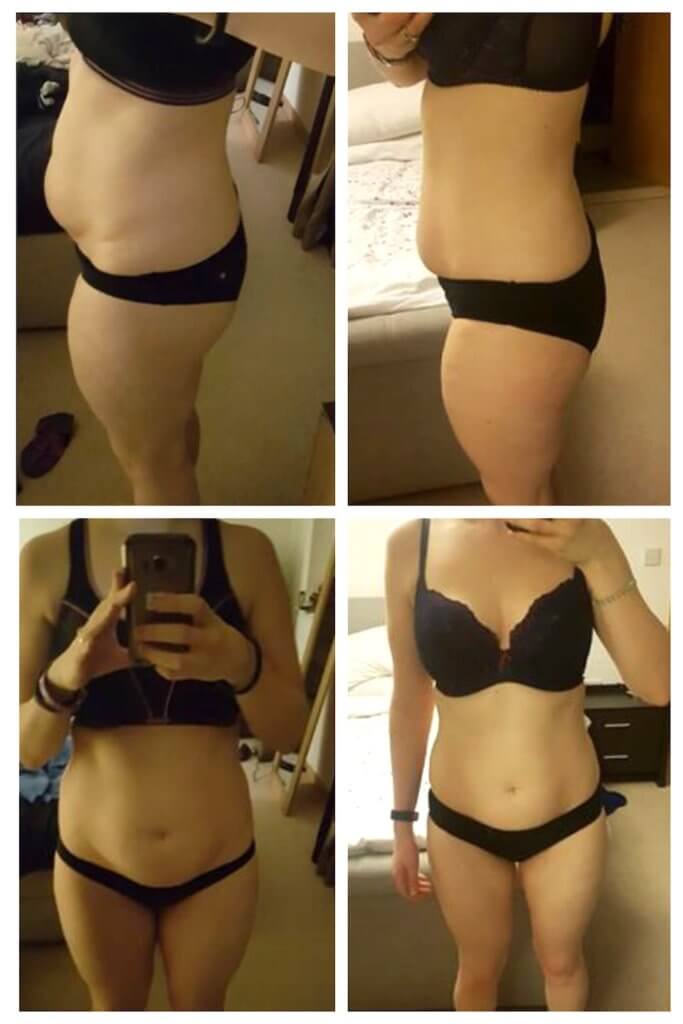 Ruth says, "Far too often we get engrossed in day to day life and forget to stop and ground ourselves and focus on what we've achieved.
If you're deciding whether to take progress photos please do! You don't need to share them with anyone but you'll be glad you did further down the line.
I've lost around 1.5 stone on the 28 Day Weight Loss Challenge, gained heaps of confidence and can fit into my pre-pregnancy clothes with ease. I am stronger, fitter and slimmer than I've been in years!
One major non-scale victory last week for me was that naturally when breastfeeding my boobs increased in size and I'd struggled to get back to pre-pregnancy size.
But last week I had to go and get refitted for bras – and I'm not back to a 32FF! So chuffed. If you haven't been fitted for a bra and you've lost weight make sure you make the time to – your girls need proper support!
I love how much joining the 28 Day Weight Loss Challenge has changed my mindset. Yes I still have the odd glass of wine or bit of birthday cake (more often than I probably should!) but I don't beat myself up about it and have everything in moderation!"
Natalie Cowie loves the feeling of confidence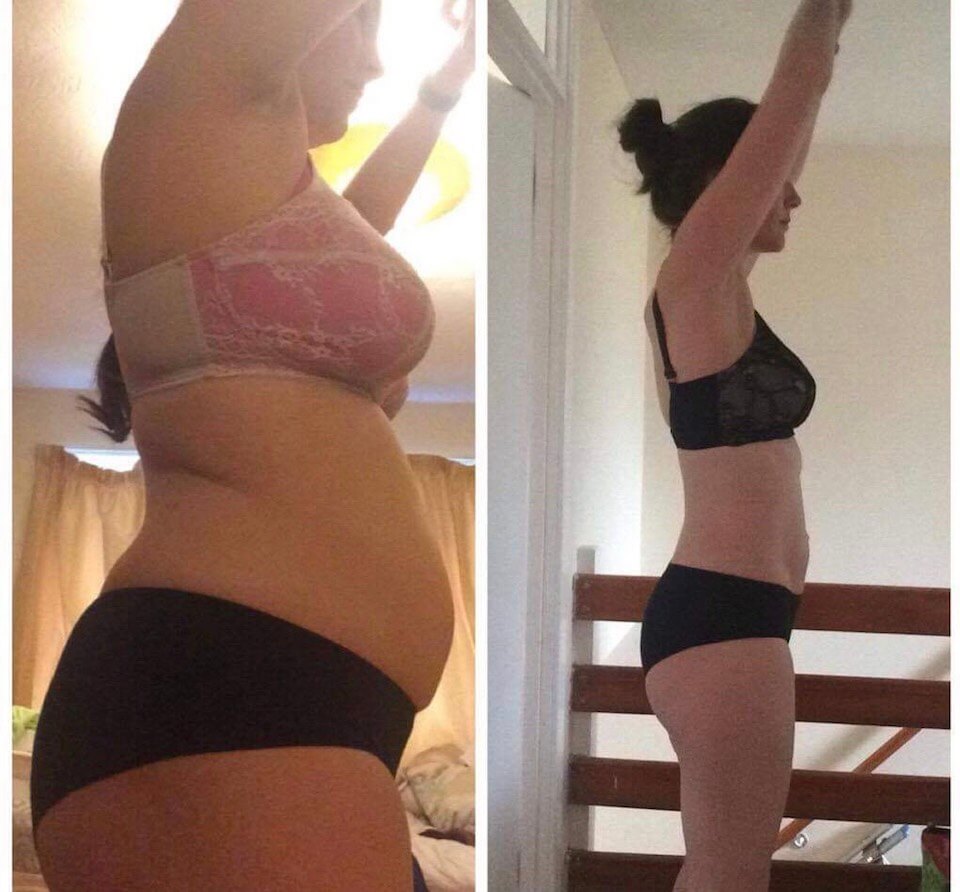 Natalie says, "I started my 28 Day Weight Loss Challenge journey 11 months ago.
I'd had gestational diabetes in pregnancy, and was piling on weight eating all the things I hadn't been able to while pregnant. I did not recognise what I saw in the mirror and knew something had to change.
Then the Healthy Mummy and the 28 Day Weight Loss Challenge came along.
There have been bumps in the road, but I've come to realise that this is OK.
I have more confidence, I'm happier, I'm able to keep my anxiety under control and I now love the skin I'm in! The Healthy Mummy has given me all that and I couldn't be more grateful."
Are you ready to kick-start your weight loss?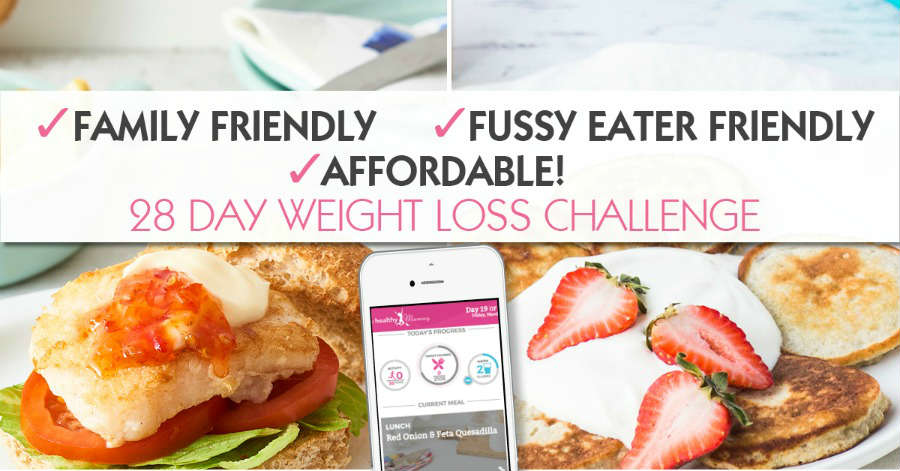 Want to shift your baby weight but feel like you have NO TIME in your day to exercise and eat healthily? That's where the Healthy Mummy's 28 Day Weight Loss Challenge can help.

Our Challenge entails: 
28 days of at home exercise routines (no gym needed) – with video instruction
Customisable and breastfeeding friendly meal plans
Time-efficient exercises for busy mums – under 30 mins
Challenge combines Pilates exercises with interval and circuit training (HIIT)
Suitable for basic to advanced fitness levels.
Home to thousands of EASY-TO-MAKE recipes.
To find out more about joining the 28 Day Weight Loss Challenge for £1 click here.
PLUS – connect with THOUSANDS of other mums on the 28 Day Weight Loss Challenge by joining our free support community here.