Do you want to lose weight in a healthy way, with amazing food that the whole family can eat with you? These mums have done just that with the 28 Day Weight Loss Challenge.
And today we have asked them to share their best tips for how to get started on the 28 Day Weight Loss Challenge and also what to do if you hit a bump in the road (because, life happens).
Read these mums' stories and see their amazing results on the 28 Day Weight Loss Challenge so far (they're not done yet!).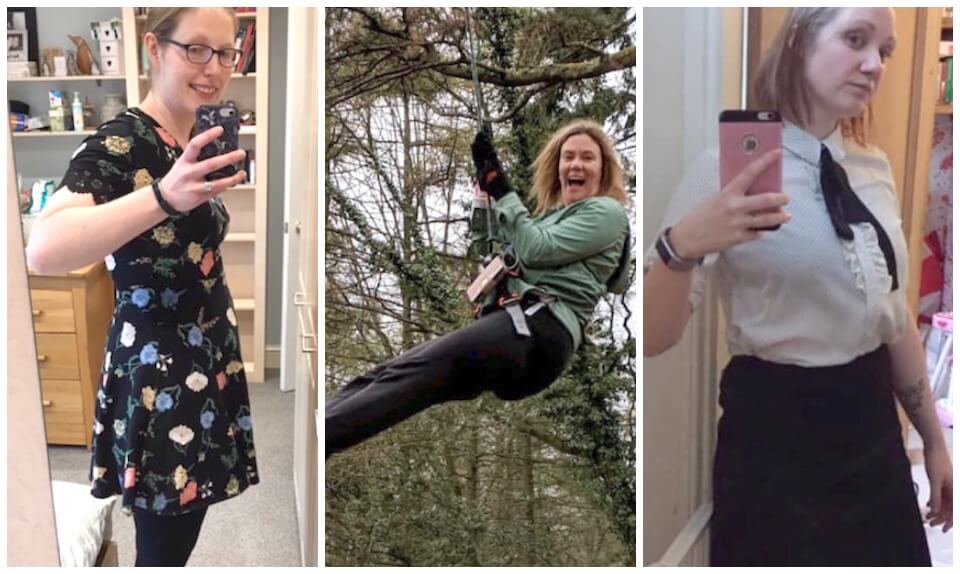 Tessa Spraggett is down 1.8st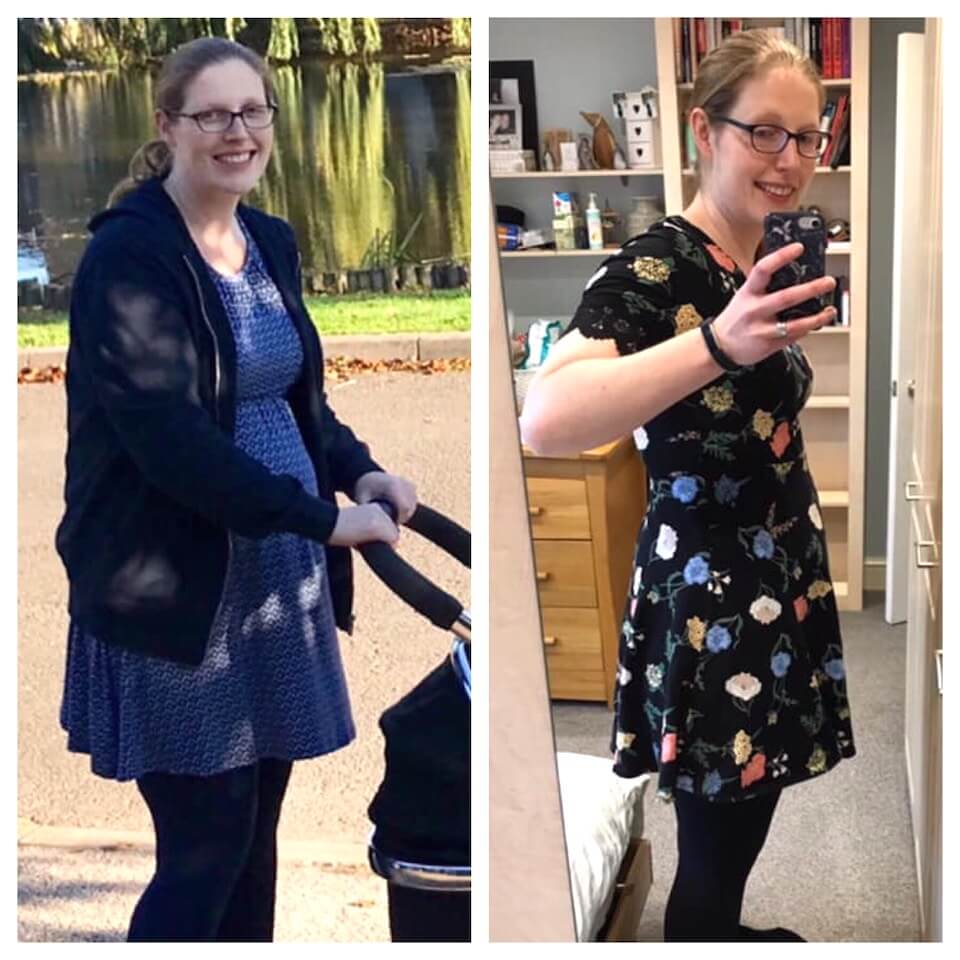 Tessa says, "1st 8lb down so far with Healthy Mummy. Just starting to fit back into some pre-pregnancy clothes. Refusing to buy new clothes, I have been spending my money on lifetime membership and smoothies instead!
Tessa's tips for mums beginning the challenge
Keep it simple, especially if you're not used to cooking too much! There are filters to help you select meals that won't take too long or ones which contain familiar ingredients.
Choose meals/snacks that you will actually want to eat
Exercise doesn't have to be fancy or time consuming – sometimes a 30min walk with the pushchair is all you need. There are loads of short videos on the app to help you squeeze it into your day.
How Tessa copes with a bad day
Lisa Quinn is down 1st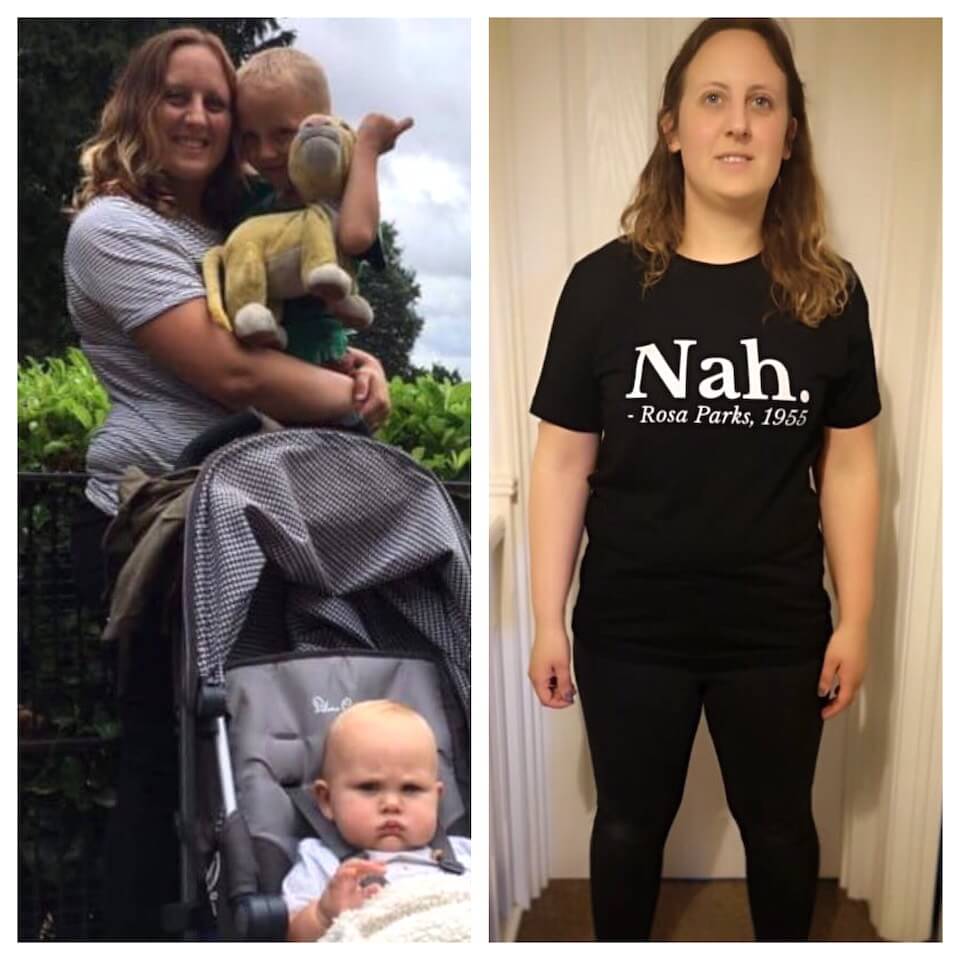 Lisa says, "I've finally lost my first stone but my transformation is about so much more than weight. I've gone from a large size 18 to a 14-16.
I've had an awful month and my stress levels have been through the roof. Usually I would have eaten all my emotions but thanks to the 28 Day Weight Loss Challenge I've managed to stay mostly on plan.
I may have only lost couple of pounds this month but this is a huge positive for me and shows me I can do it long term.
The photo on the left was last summer. It was mid heat wave and I was so hot but I wouldn't wear shorts and had a vest under that t-shirt. I was miserable. The photo on the right is today, wearing the size 14 t-shirt my kids got me for mothers day to "shrink into". It fits comfortably and I'm confident enough to wear it as it is.
I went to a party on Sat night – first night out in a few months! And I laughed and danced and joined in…instead of hiding at the back.
My journey has been quite slow and I still have another 2 stone to go (at least) but I'm heading in the right direction and starting to feel like myself again!"
Lisa's tips for mums just starting out on the challenge
"Don't be daunted by meal prep. It can seem complicated if you've never done it before but make it work for you. I prep snacks but make meals as I go along and just make extra then freeze them.
Choose your family favourite meals and find a healthier version. There's nothing worse than cooking and no one eating it!
Check the cooking times on meals and work around your family schedule. There's no point planning a meal that takes an hour if you have 20 mins. Use the filters and be realistic!"
Lisa's tips to stay on track
"If you're not hungry for something healthy, you're not hungry! Have a glass of water and wait 20 mins to see if you're still hungry.
Plan snacks that you know you'll want. For me it's chocolate, and I make the bar or muffin type snacks as I can make a big batch with very little effort.
If all else fails, go for a walk! It'll distract you, clear your head and provide exercise."
Susie Wilson has lost 10lbs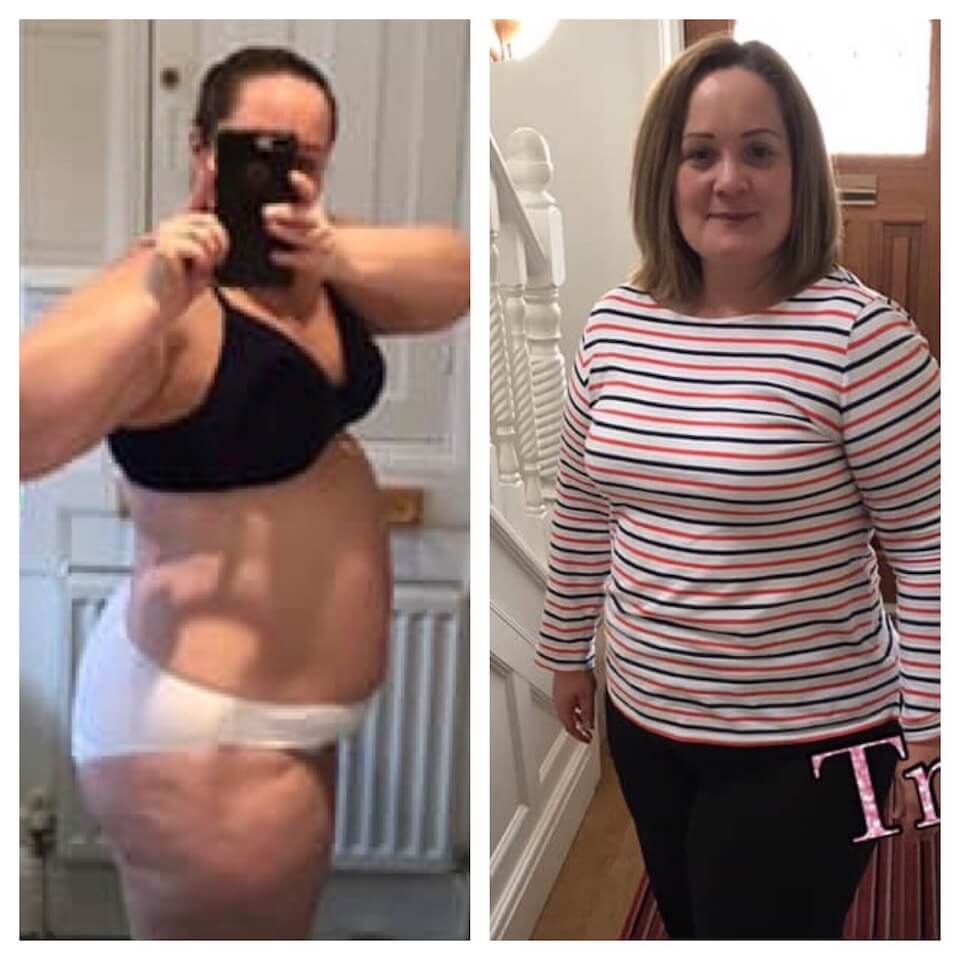 Susie says, "Not a huge weight loss between these pictures but inches wise doesn't necessarily show on the scales. Since joining the 28 Day Weight Loss Challenge I've got active! In a big way! I'm exercising minimum of 5 times a week now."
Susie's tips for those just starting out
"So getting started with a new diet or in the case of the 28 Day Weight Loss Challenge a lifestyle change can be quite daunting…it's important to take the time to familiarise yourself with the program before getting stuck in!
Prepare: play around with the app and swap meals, make sure you have the necessary ingredients.
Plan your meals! This is so important! If you haven't got back up meals that you have available in the fridge or freezer, it leads to dangerous territory! Well it does for me! Knowing that I've got something in the freezer, just to heat through and add some extra veg or salad to, takes away that need to reach for the takeaway!"
Susie's tips for when things go wrong
"Understand your trigger factors. I know that when I'm stressed or tired I could quite easily open a bottle of wine and get a takeaway! If you know that you're going to have a tough week whether it's work or with children or illnesses, then make sure you've got some tasty treats up your sleeve. Mexican Lasagne will ALWAYS satisfy my hunger when it's that time of the month! Along with Peanut Butter Bubble Crunch!
And one thing that's really helped me look forward positively, is that I know life can get in the way! I now understand that I will always have a social life, will always go on holidays, and there will always be birthday parties and cake! Have what you need to enjoy your life but don't let a night off turn into a weekend off! And if you're on holiday, you can always take your Healthy Mummy Smoothies and shaker with you, and your 28 Day Weight Loss Challenge app is always available on your phone or tablet. Making the right choices at those times when dieting will be challenging will make all the difference!"
Laura Linklater has lost 50lbs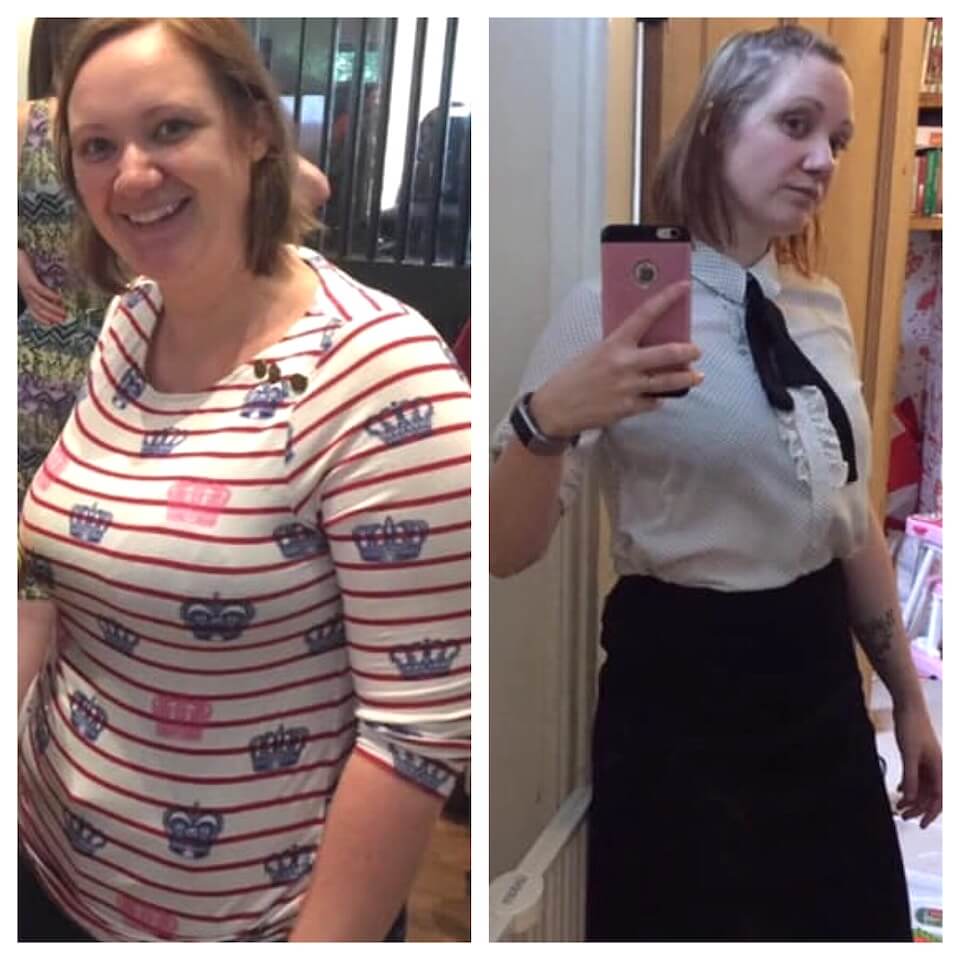 Laura says, "This pic is 8 weeks after baby #3, just after I'd been given the go-ahead to begin exercising. It's also the picture that made me decide to commit to changing my body.
The second photo is me on the way to work yesterday in size 10 skirt and a new blouse I treated myself to recently.
I've lost exactly 50lb since I started the 28 Day Weight Loss Challenge 11 months ago."
Laura's tips for starting the challenge
"Prioritise family healthy eating above all else… even laundry and cleaning. You'll find extra energy for them soon anyway.
Don't try and be perfect. Just do something – 1 snack prepped; 1 exercise video done; 1 trip to the park with kids instead of TV. Imperfect habitual action is a great goal…just SOMEthing every day.
Walk more – force it and walk even for 5 more mins a day. It'll be worth it."
Laura's tips for coping with a bad day
"Make a list in advance of non food treats for when you're feeling rough/ stressed/need some comfort and choose from that list when you need a lift. For instance: 5 deep breaths; long bath; painting nails; face mask. Give this list to significant other too and they can support you without buying junk food 'treats.'
Drink water. Adding fruit or herbs makes it more appetising. So often thirst is mistaken for hunger.
Keep busy. Plan your meals in advance, look at the 28 Day Weight Loss Challenge app in the morning to see what prep you have to do (like taking stuff out of the freezer for dinner) and then keep yourself so busy you don't have time to think about food… just check it for meals and snacks and then do something else – anything else!"
Are you ready to kick-start your weight loss?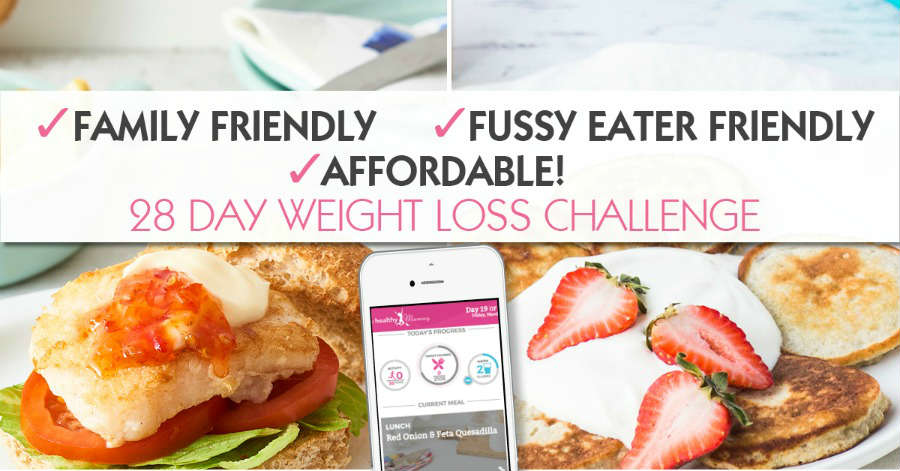 Want to shift your baby weight but feel like you have NO TIME in your day to exercise and eat healthily? That's where the Healthy Mummy's 28 Day Weight Loss Challenge can help.

Our Challenge entails: 
28 days of at home exercise routines (no gym needed) – with video instruction
Customisable and breastfeeding friendly meal plans
Time-efficient exercises for busy mums – under 30 mins
Challenge combines Pilates exercises with interval and circuit training (HIIT)
Suitable for basic to advanced fitness levels.
Home to thousands of EASY-TO-MAKE recipes.
To find out more about joining the 28 Day Weight Loss Challenge for £1 click here.
PLUS – connect with THOUSANDS of other mums on the 28 Day Weight Loss Challenge by joining our free support community here