Do you know what we believe is a great way to motivate you every day on your weight los journey? REAL results from REAL mums!
That's why we have selected a handful of lovely mums from all over the UK to be your cheer squad this month.
They'll be offering advice, sharing their stories, and telling you all about their results on the 28 Day Weight Loss Challenge.
Get the motivation you need to get started or just keep going on the 28 Day Weight Loss Challenge.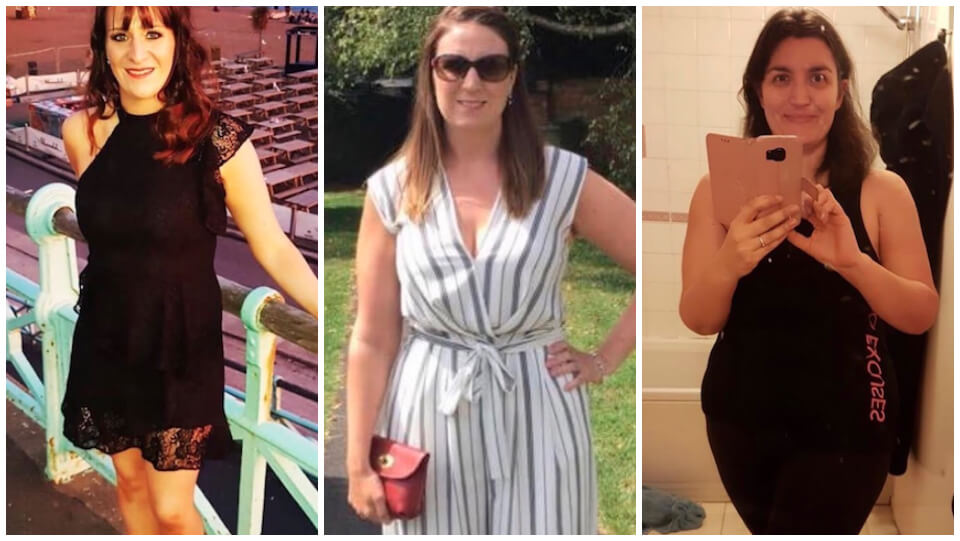 These mums share their tips for success on the challenge 
Elaine Bazac Billaud loves that no food is off limits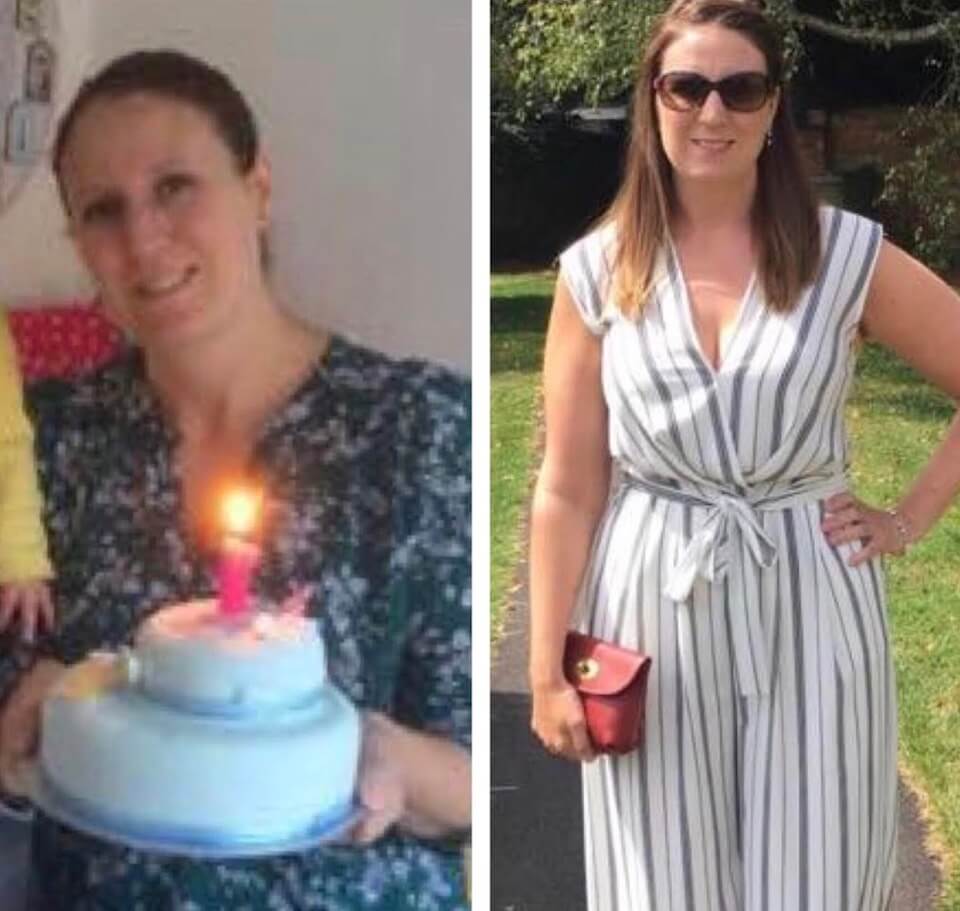 Elaine says, "I'm so pleased that I'm one of your motivating mums for February! I'm 36 and mum to a gorgeous 10yr and 2.5 yr old! My family and I all live in Cheltenham!
My results so far include losing 2 inches from my hips (my problem area!) and various cms from other areas of my body. Aside from that, I've gained energy, gained confidence and am really enjoying feeling better about myself on a day to day basis!
I've been following the 28 Day Weight Loss Challenge for 2 months now -each month being more committed than the last -am really finding my feet now!
My favourite meals, there are several, but I really enjoyed the curried sausages and the wholesome lasagne. Favourite snack has GOT to be the chocolate chip banana bread of course!
I started the challenges after being so impressed by what I could see of the Healthy Mummy on Facebook – I've tried dieting for so long and felt miserable, hungry and a complete failure ALL the time.
I felt that enough was enough. Time to eat well and ENJOY food again, and time to feel full up rather than starving hungry!
I don't really have a weight related goal as I've hated the scales for so long that I no longer weigh…but ultimately I want to be a comfortable size 12…I want to try clothes on and like what I see."
Elaine's 3 tips for those just starting out:
1) "drink water regularly;
2) bulk bake yummy snacks to keep you topped up between meals; and to
3) fully embrace the fact that you can eat EVERYTHING! No cutting out food groups thinking they're the enemy.
The Healthy Mummy Smoothies are now a regular part of my life – as meals or as snacks, I couldn't be without them now!
My mental health benefits from following this lifestyle has been amazing; I congratulate myself more now, rather than berating myself. My skin has improved, as has my digestion – I'd regularly suffer in this area before, but not over the last month which I'm thrilled about!"
Lynsey Thorne loves the healthy versions of her favourite treats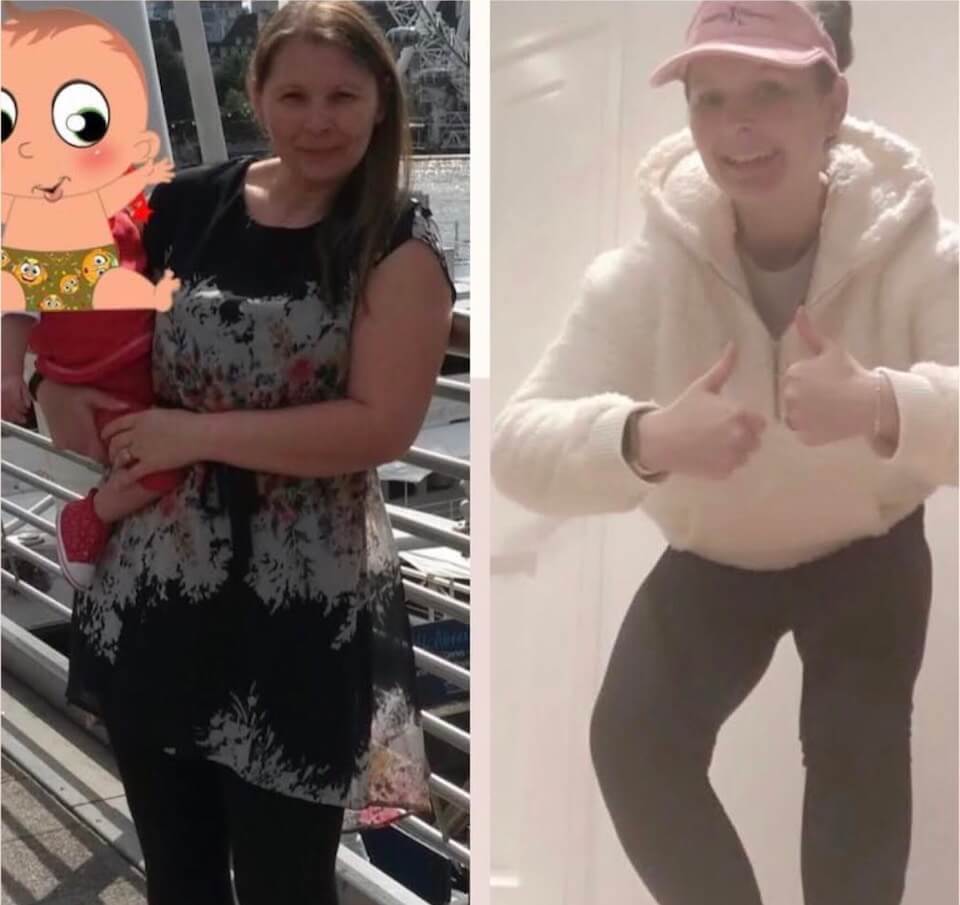 Lynsey says, "My name is Lynsey. I am the proud mummy to 4 beautiful children, Sienna 5 yrs, Luke 3 yrs and 21 month old twins Kai and Jay. I live in Milton Keynes with my husband and our kids.
I joined the Healthy Mummy nine months ago and can honestly say it has been amazing. I have seen great results.
And then life started to get in the way; we lost our beloved dog and then it was Christmas!
I started to gain a little but I was still trying to stay on track. I have had 4 children, 2 C-sections and I am determined to get a flat toned tummy and with the help of Healthy Mummy I know I can do it!  I decided to start over and so far I have lost 8lbs. I have less than a stone to lose but now I need to tone up.
My favourite meals on the 28 Day Weight Loss Challenge has to be lentil soup and Mexican lasagna. My favourite snacks are Weetabix slice, bounty bites, Twix slice and anything I make with the smoothie mix.  I am a vegetarian so I adapt some recipes to suit.
I am doing this 28 Day Weight Loss Challenge because I am so close to reaching my goals and I want to help others. I feel that Healthy Mummy keeps me motivated and pushing myself harder. The ladies in the support group are so motivational and inspiring.
My ultimate goal is to tone my tummy and have a six pack; I just want to be healthy and happy for myself and my family."
Lynsey's top three tips when getting started are:
"Take your time to get used to the 28 Day Weight Loss Challenge app.
Plan meals that your family can enjoy.
Take the workouts at your own pace.
My 3 tips when you feel you can't keep going are:
Believe you can (positive thinking)
Ask the group for advice and to help motivate you.
Buy something in the size you want to be and work hard to fit into it. You will get there if you believe in yourself.
I have been super lucky to have tried the vanilla and chocolate smoothie, everything I have made tastes amazing! I would really like to try the strawberry flavour. I feel that I have more energy when I have a smoothie for breakfast and they definitely keep me full until lunch.
I am really looking forward to being a Motivating Mummy again and following all your fabulous journeys."
Sian Jones uses the app to keep herself focused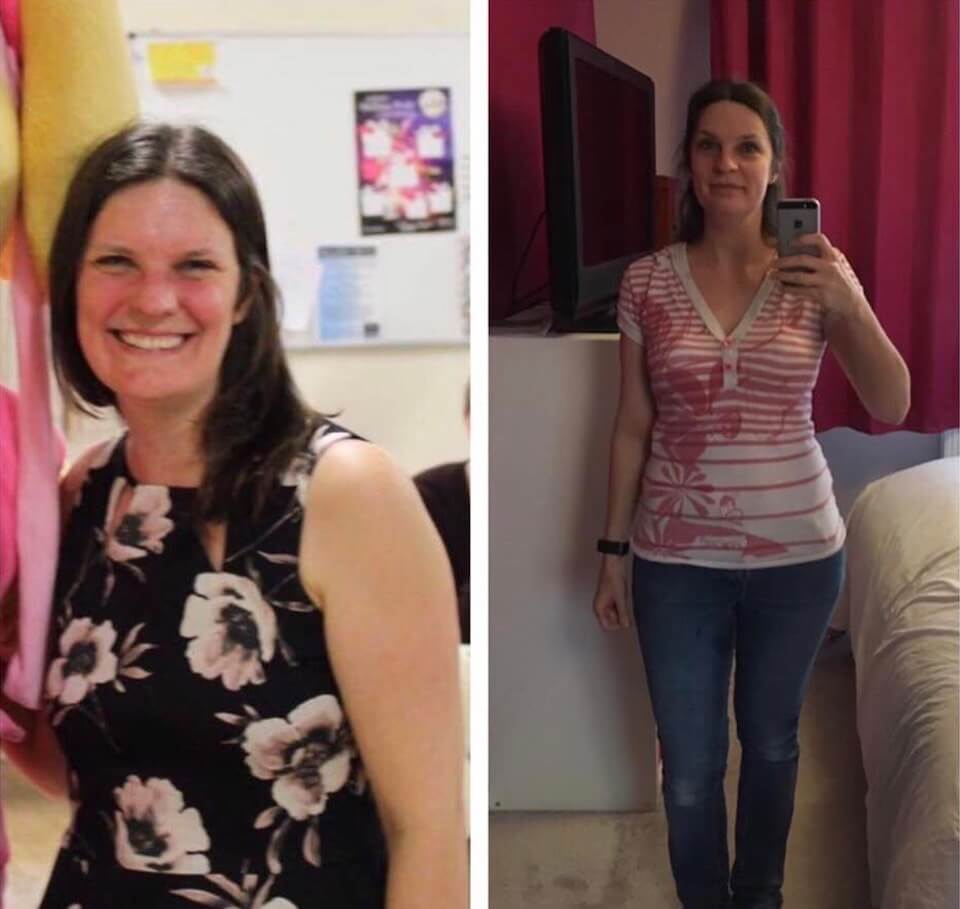 Sian says, "Hi, my name is Sian. I'm 38 and I live in Kent with my husband and our 4yr old daughter.
I started the 28 Day Weight Loss Challenge ten months ago and fell in love with it straight away. Within four months I had lost 7 pounds. After that, life got in the way but with the things I had learned from the Healthy Mummy I managed to maintain my weight loss pretty well until Christmas.
One of the greatest things about the 28 Day Weight Loss Challenge is that the recipes are so family friendly and varied, yet simple.
Our family love Chicken Mansaf, Spanish Rice with Chorizo and Sun-Dried Tomato and Basil Pasta.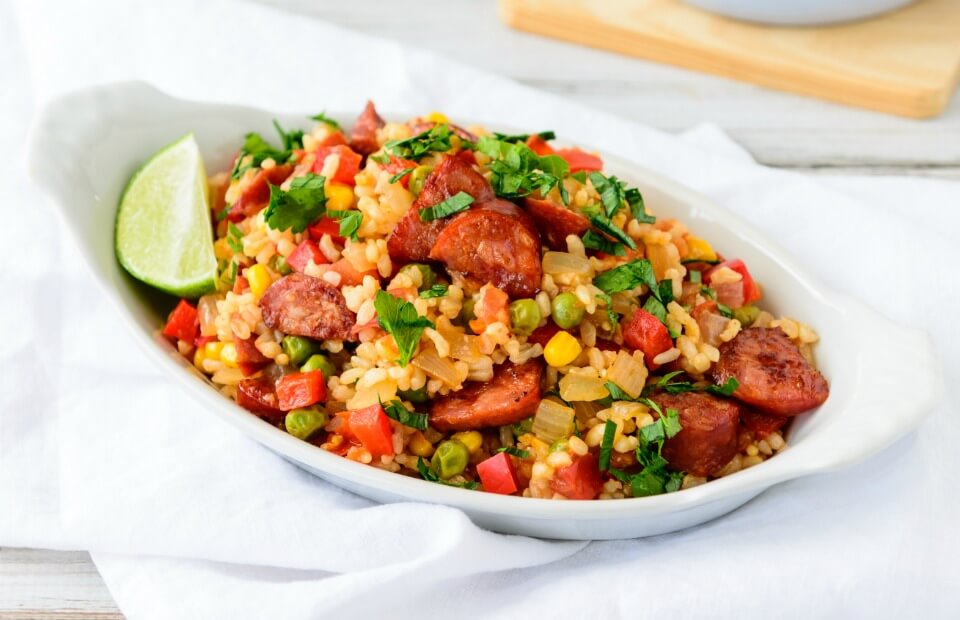 My favourite snacks are Peanut Bubble Crunch, Healthy Chocolate Coconut Brownies and chocolate chip banana bread (as muffins).
I also love the smoothie and exploring the different smoothie recipes. I like to have a smoothie as a snack during the day, combining my afternoon and evening snack into one as I don't eat snacks after dinner. It's like a little reward for exercising or doing some work.
With snack and smoothie inspiration in a handy app on my phone I have managed to (mostly) resist the lure of chocolate bingeing, which has improved my blood sugar crashes and moods considerably.
I follow the 28 Day Weight Loss Challenge to make sure we are all eating a healthy and varied diet and because I want to set a good example to my daughter of a healthy way to eat and keep fit.
One of my proudest moments was recently when my daughter said, "I want to be fit and strong like you Mummy" because it means it's working!
I'm aiming to lose another 9 to 12 lbs but I have learned that it is more about how you feel in yourself. My current goal is to feel comfortable in swimwear on our cruise next month."
Sian's tips for those just starting out:
"1. When starting the 28 Day Weight Loss Challenge there is a lot of information to get your head around but the Facebook support group is full of lovely ladies there to answer any questions you may have.
2. Start slow, either with batches of snacks or trying a few dinners.
3. Customise your own meal plan and use the shopping list to help you prepare.
I have fallen off track several times over my journey. I'd recommend to other mums that even if you do, keep reading the support group, don't beat yourself up and just pick something small to work your way back."
Tracey Bentley finds she loses weight more easily with the smoothies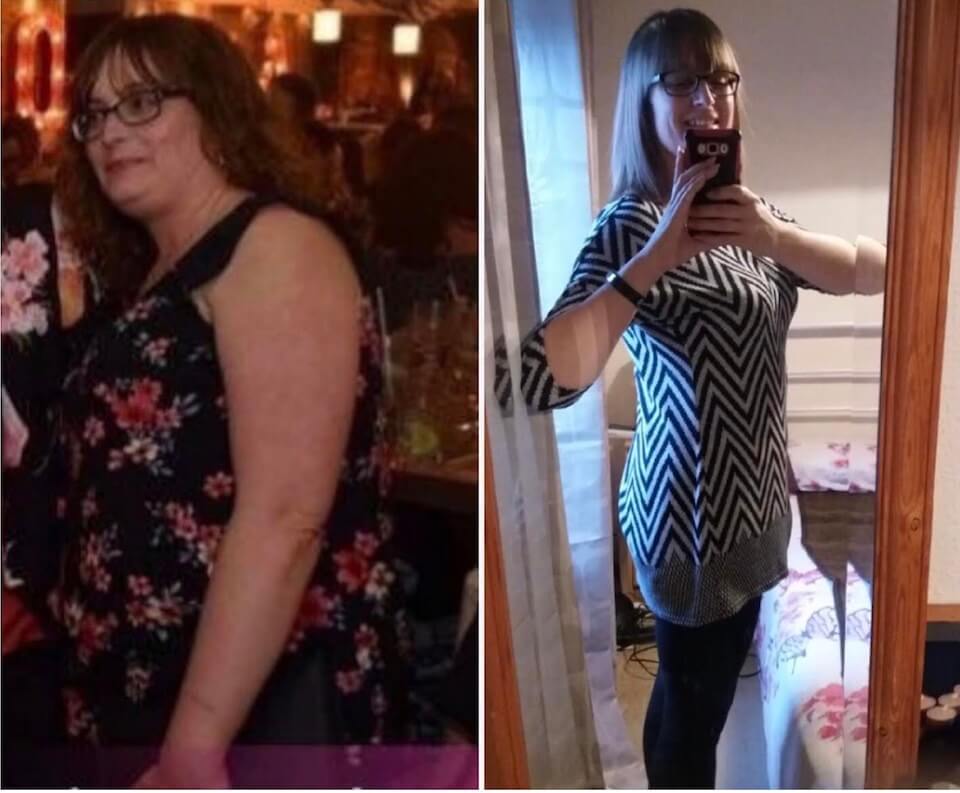 Tracey says "I'm Tracey, 41, and mum to a 15yo daughter and 12yo son. We live in Poole, Dorset.
I have been following the 28 Day Weight Loss Challenge for five months.
I have lost 2.10s, from a size 18 to a size 10-12. 14st to 11st4lbs.
Our favourite meals are the chilli nachos, chicken & chorizo pasta and the chicken enchiladas.
And our favourite snacks are the Weetabix slice, the banana choc chip bread and good old dark chocolate & orange!!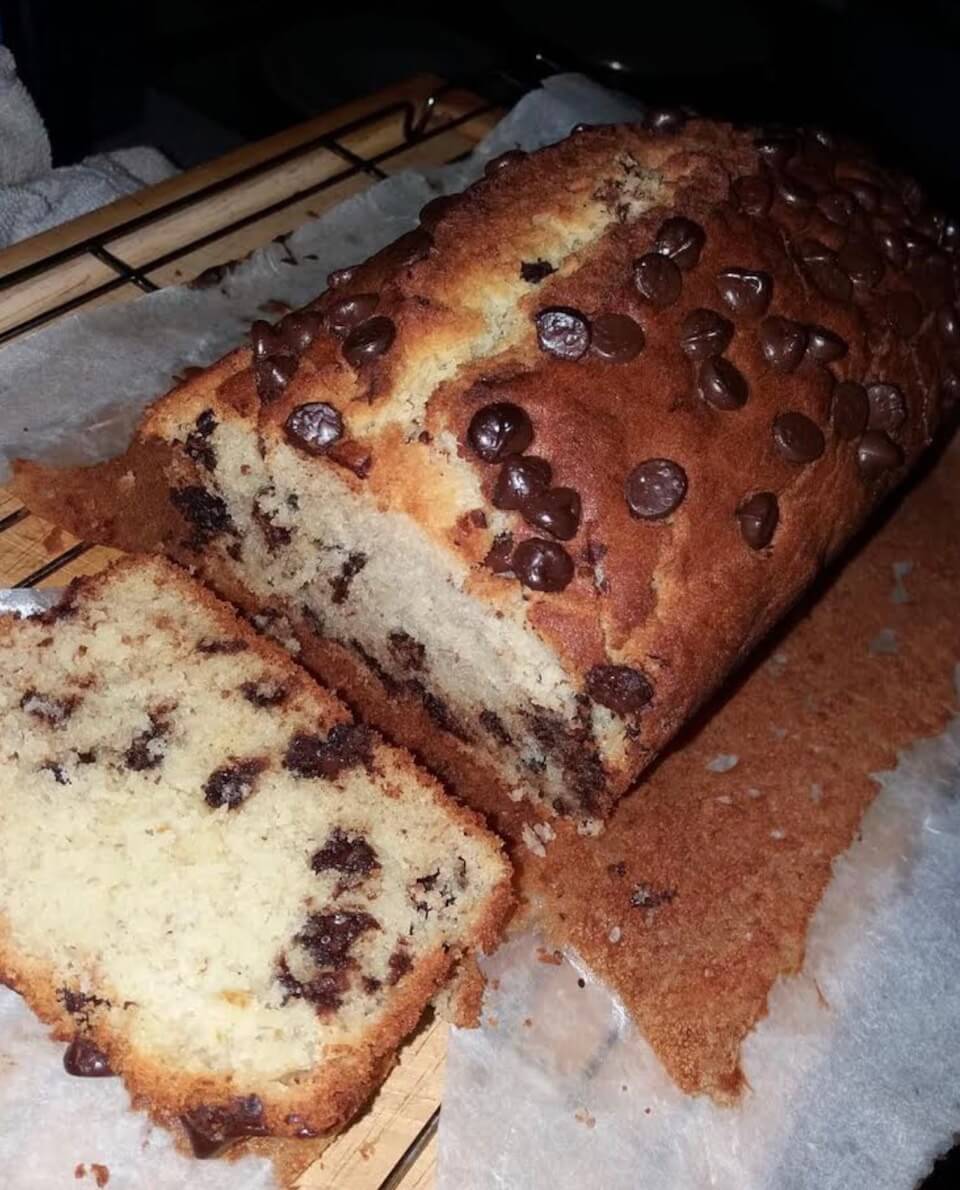 I have a smoothie at least once a day, for breakfast and I love the vanilla mix most as it's so versatile.
Since starting the smoothies I have noticed I have been losing the weight easier as I'm not skipping any meals anymore and my calorie intake is where its supposed to be!
My hair, my nails and my skin is so healthy now as well due to all the vitamins and nutrients in the smoothie.
I workout at least 5-6 days in a week using the app workouts and I walk at least 15,000 steps a day if I can.
Working out has now helped to cure my insomnia, going from a max of 3 hours sleep a night to at least 7 which means I have more energy and my happiness levels are so much better. My kids have definitely noticed the difference.
My aim in this next challenge is to get to my ideal weight of 10st7lbs and get into a size 10 clothes properly. Also to tone my tummy so I can actually wear a bikini this summer."
Elena Ecles is using the challenge to keep her heart healthy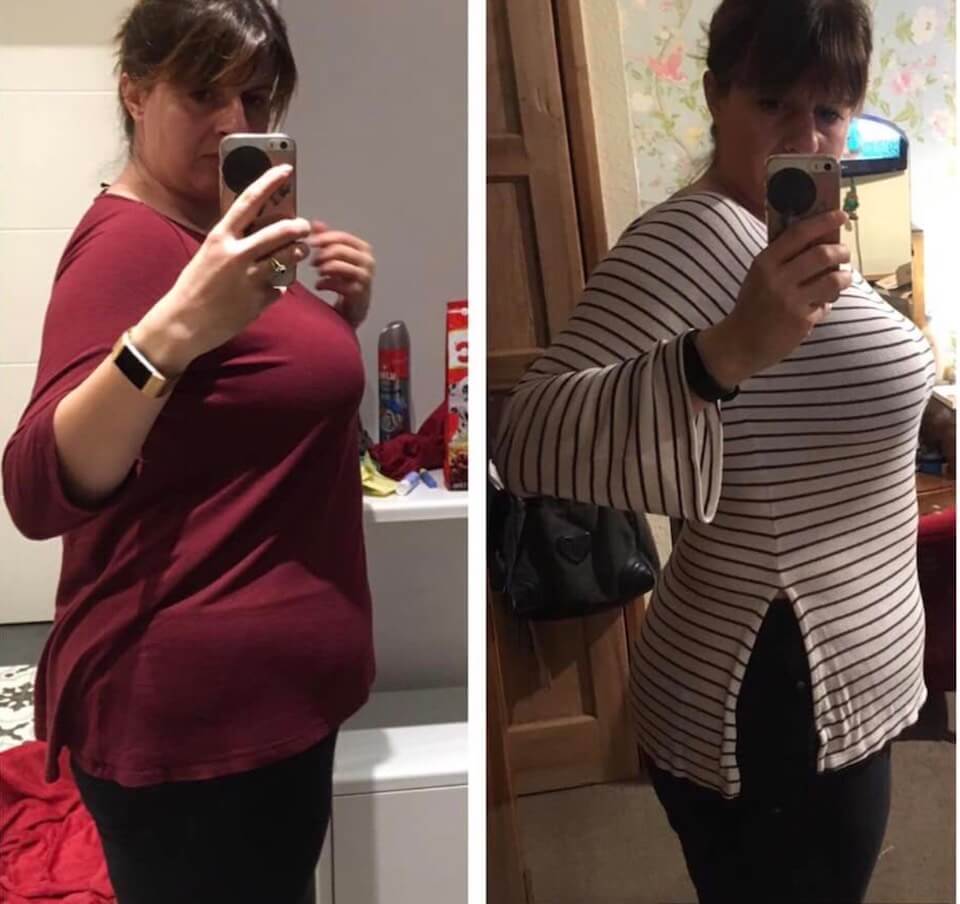 Elena says, "My name is Elena, I am 36 and have two beautiful children that are 5 and 3 years old. We also have a third baby named Timber a 10 month old border Collie. We live in North Wales right up by the coast.
So far I have lost half a stone and several inches all over my body. But my results go so much deeper than that. I have learned to be kinder to myself and to accept that it's my journey and that it not race but a marathon.
I have learned that one bad meal or day doesn't mean that I am a failure but to draw a line and move on from it. My clothes feel better and that in turn makes me a happier person.
I initially joined six months ago but then lost track due to circumstances and Christmas so gained what I lost. Last month was a new start for me and it's been absolutely brilliant.
My favourite meal is the one pot spaghetti bolognaise because the whole family will eat it.
It is hard to choose my favourite snack, as there are so many but if I really had to pick it would be the chocolate coconut brownie.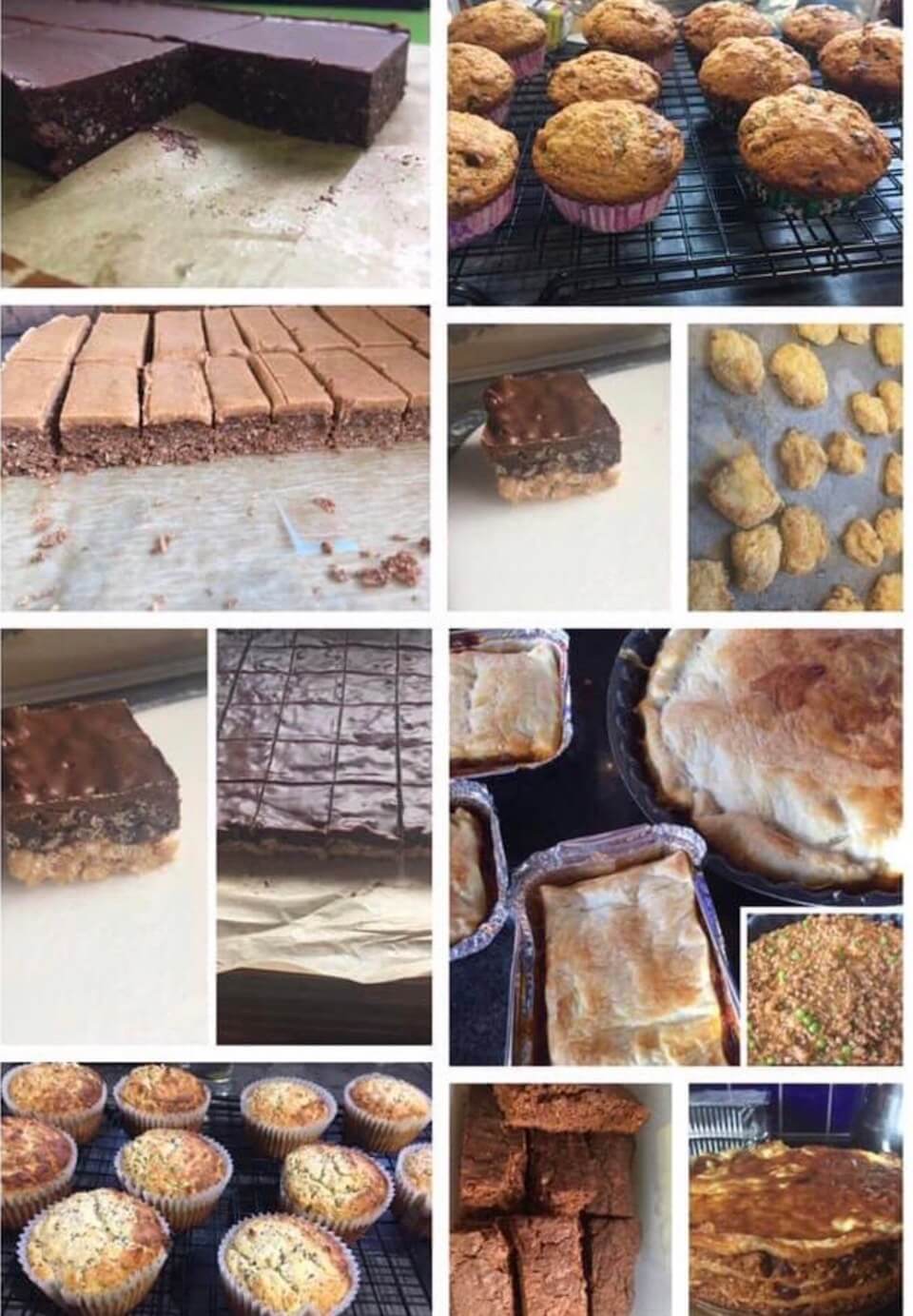 I love that the plan is designed around busy family life. The support from the Facebook group is second to none and that alone is invaluable. By teaching a healthy way of eating I feel that the plan is beneficial not only to myself but the whole family.
The goal is to lose 3 stone not only to look better but also to keep my heart healthy as heart disease is hereditary in our family and my weight is worrying me. I want to go to the beach with the kids running and playing without feeling self-conscious.
Elena's tips for those starting the 28 Day Weight Loss Challenge:
"When starting the plan take your time to ease yourself into the program,
set yourself mini goals so you don't feel overwhelmed, and
learn to love yourself!
When I feel like giving up I find that visualising helps me a lot. Every night when I am in bed I visualise my goals and that keeps me on track. Utilise the Healthy Mummy support group, as there is always someone there to help you and motivate you.
I am using the Healthy Mummy Smoothies on a regular basis and have replaced most breakfasts with them. There are so many recipes to choose from and they are all amazing!
My 3 year old insists on a smoothie with me every day (without the smoothie mix for him) and it makes me so happy that he likes to eat healthy food alongside me!
I am feeling less bloated and my energy levels are slowly creeping up. My resting heart rate has gone from 75 to 69 in only a month which is amazing."
Amy Bunce has lost 32 lbs in 9 months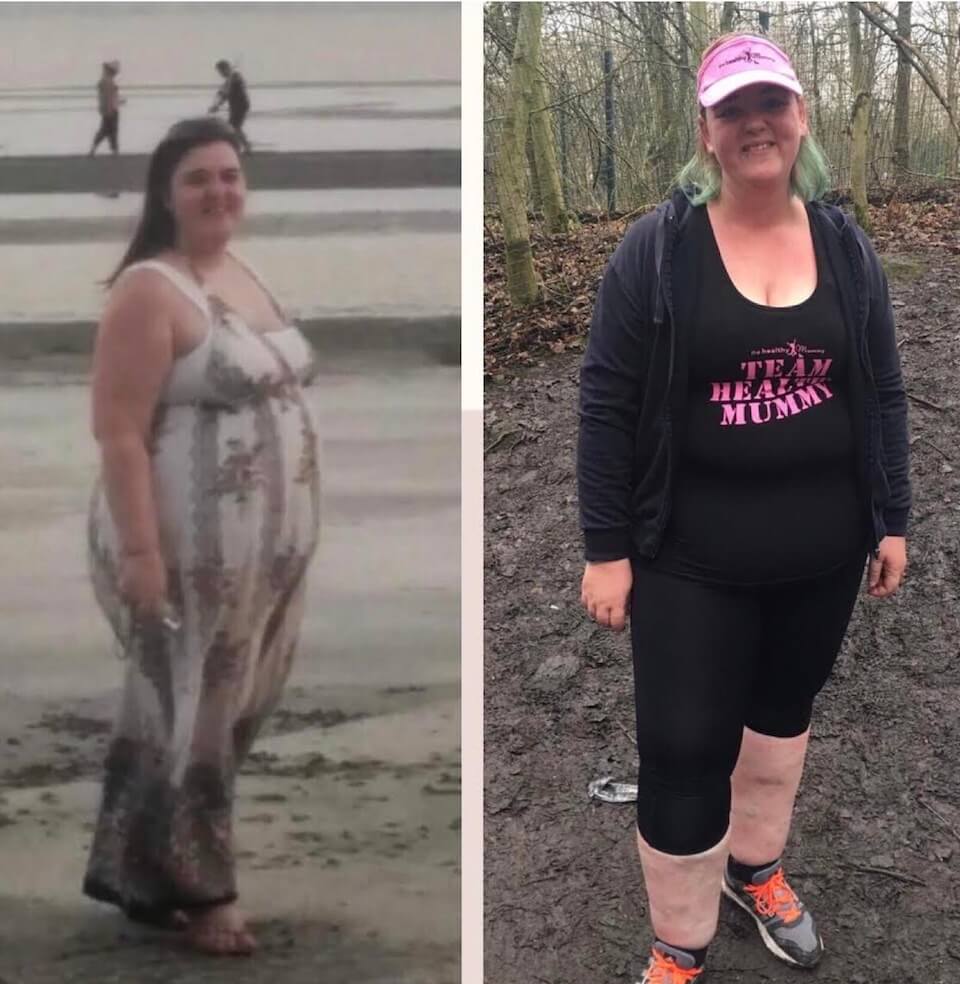 Amy says "Hi I'm Amy Bunce, I'm 33 and have 2 beautiful girls aged 3yrs & 9 months. I'm from Swadlincote, South Derbyshire.
I joined the 28 Day Weight Loss Challenge shortly after having my youngest child. Since then I have lost 32 lbs.
My favourite meal is the macaroni and cheese. The whole family loves it! My favourite snack is the snickers mousse.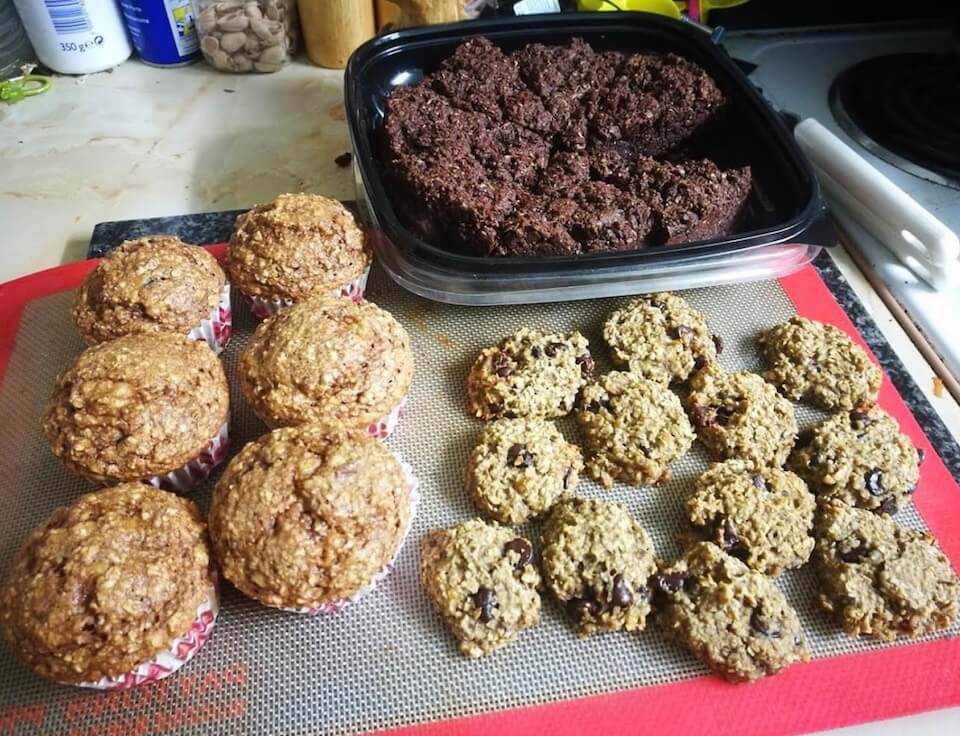 I joined the 28 Day Weight Loss Challenge because I want to lose weight in a healthy sustainable way, which is safe during breastfeeding.
I have big numbers to lose; I want to be fit and healthy so that I am around for a long time for my children. I want to lead by example and show them what a healthy lifestyle is.
My goal is to reach a healthy BMI, so numbers wise that is approximately a further 7 or 8 stone. The numbers goal will be reassessed as I go along as my main goal is to get rid of my apron, my overhanging gut.
Amy's 3 tips to anyone starting out:
1) "take it one step at a time and be kind to yourself. The 28 Day Weight Loss Challenge is a massive change, don't expect to do it all in one go otherwise it will be overwhelming
2) customise your meal plan to suit your tastes, budget, and time constraints.
3) prep your way. Don't have time for a big cook up session on a Sunday like lots of other mums? Don't worry, prep when you have time. If it's bits here and there throughout the week that's fine. It all adds up and leads to the same results.
I have been using the Healthy Mummy Smoothies alongside the 28 Day Weight Loss Challenge since a couple of months after I started the challenges. I found I was skipping breakfast and these help to combat that.
Since starting the 28 Day Weight Loss Challenge not only am I losing weight but I've found I have more energy. My skin, hair and nails are in much better condition. I am not bloated either.
More importantly my mental health has improved dramatically. I have been on and off the plan and my weight has yo-yoed around the same number for a little while due to dips in my mental health.
With the help and support of the Healthy Mummy and the Facebook community I have learnt to be kind to myself and keep getting back up and on track. As a result I smashed my last challenge and lost 7lbs!"
Ruth Shewan says the challenge has changed her life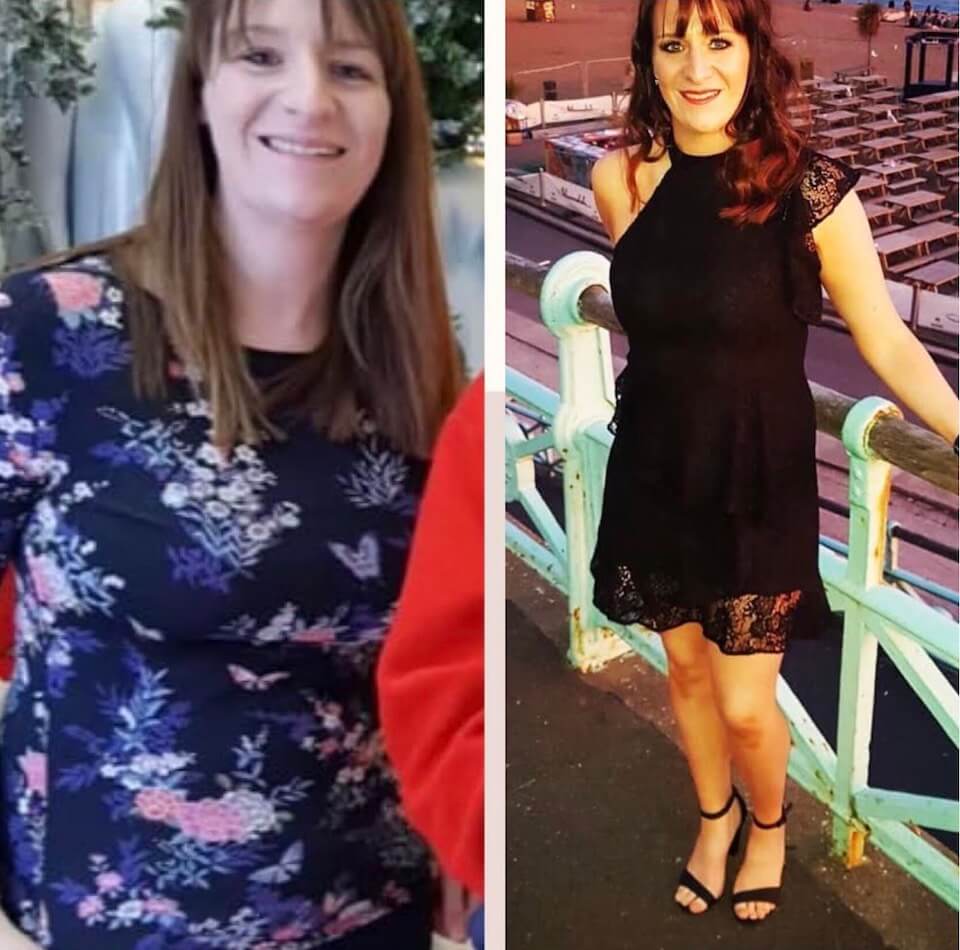 Ruth says "I'm Ruth Shewan, aged 31 from Edinburgh and I have Niall aged 16 months.
I decided to really commit to the 28 Day Weight Loss Challenge over the past 3 months and since then have lost 1/2 a stone. I don't have a huge amount to lose so anything is a bonus and I would just be delighted to maintain my weight now.
My main aims are to ensure I am eating healthy, that my family are eating healthy and that I keep up with my exercise to help me tone up.
My favourite snack is definitely the chocolate chip banana bread. It is my 'go to' snack each week!"
Ruth's top tips for those starting out:
1) "don't beat yourself up if your day or week doesn't go to plan. Have healthy snacks and meal options there as contingencies. Draw a line under a bad day and start afresh the next day.
2) start by making small changes if you feel it's hard to get started.
3) we are all so busy but knowing what easy recipes you can have as you're rushing to get the kids to school or bed will really help you – the smoothies have been my godsend!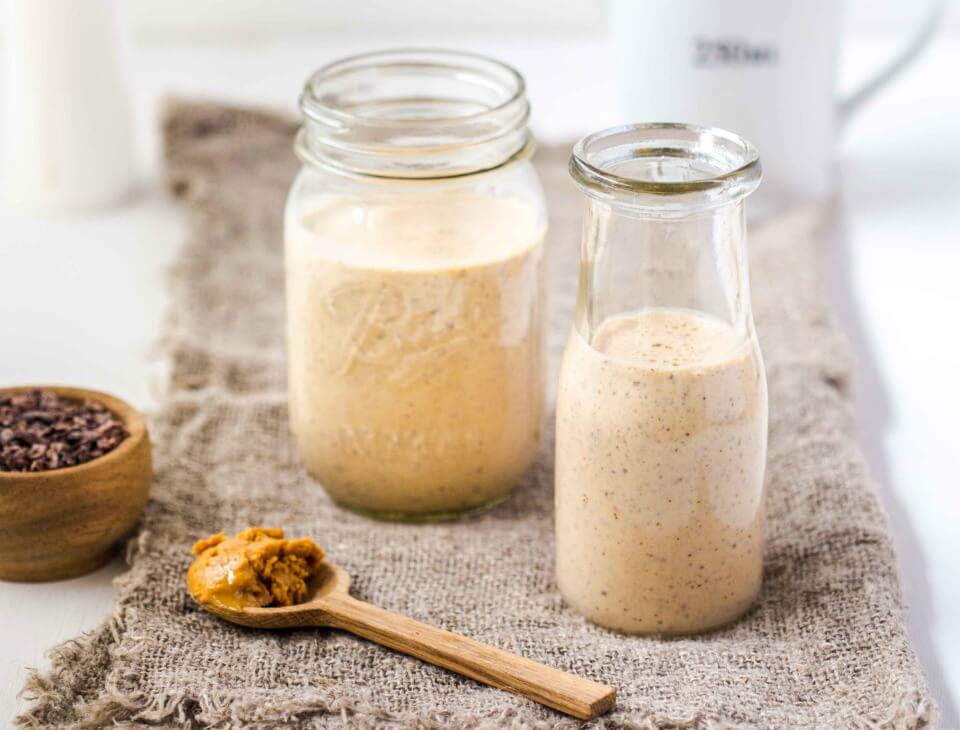 I've been using the Healthy Mummy Smoothies for a couple of months now, and apart from making life so much easier and having one less meal or snack to worry about per day they have changed the way I feel and look.
My skin is clearer and my nails have stopped breaking! It's peace of mind that there are no nasties in them too like other smoothies.
If you at any point lack motivation use this wonderful community to help get you back on track. No question is silly or stupid and everyone is happy to help and make your weight loss journey amazing. It's changed my life and allowed me to integrate this into a healthy lifestyle rather than a short term fix like other diets."
Sar McGowan joined the challenge and hasn't looked back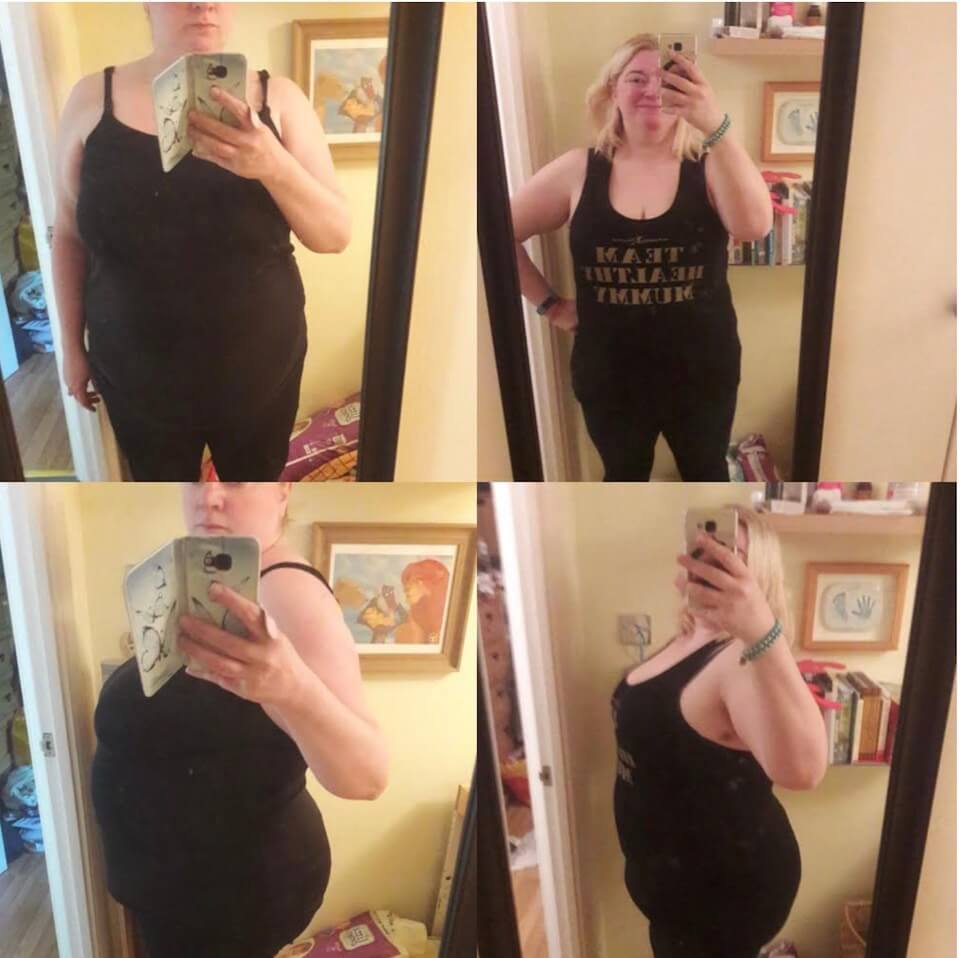 Sar says "Hi, I am Sar, 37, mummy to a 2 yr old boy and a 4yr old girl. I live in Surrey. So far I have lost 2 stone, 3 dress sizes and 25 inches.
I started my first 28 Day Weight Loss Challenge eight months ago, having got to know the app better. I have not looked back since. The smoothie has been a whole new game changer that are helping me stick to eating breakfast knowing that it is a healthy, nutritious meal.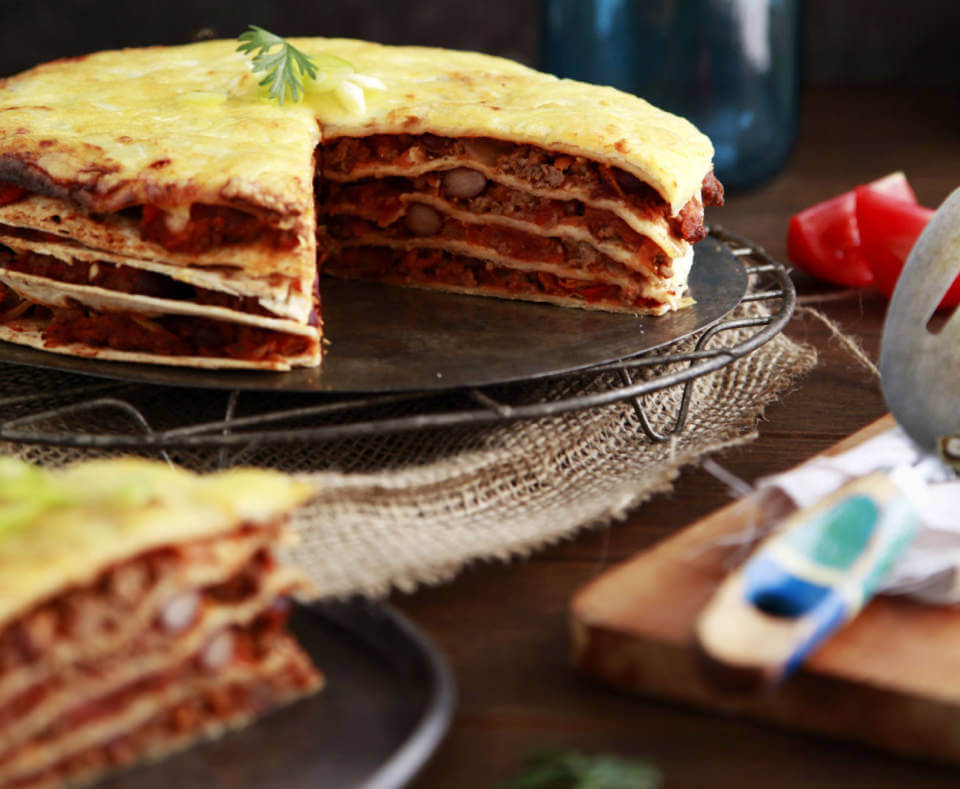 I have so many favourite recipes now from the recipe hub but my absolute favourites would have to be the Mexican lasagne, Mexican shepherds pie, chicken and corn risotto, honey chicken with stir fry veg, 2 ingredient pesto dip, hearty minestrone soup, moussaka, hedgehog slice, choc chip banana bread and mocha banana bread, mini chocolate cheesecake…oops – I could probably go on! They are all so yummy!
I joined the 28 Day Weight Loss Challenge having reached rock bottom both mentally and physically. I started the year the heaviest I have ever been and I was mentally and physically broken having a had a difficult few years.
I had no way of getting myself back up again until I saw an ad on Facebook for the Healthy Mummy and I haven't looked back since.
Since struggling with torn ligaments in my ankle preventing me from being able to get results as quickly as I was planning to as I couldn't do high impact, I am building up my strength again with walking over 10,000 steps per day, building up to c25k and the combination of being more active by walking etc, eating healthy delicious meals and enjoying an amazing smoothie each day are continuing to aid my weight loss.
I still have 5-6 stone to lose to reach my end goals but I am enjoying every step of the journey. I am so excited to be one of your February Motivating Mums and I hope I can help you as much as others have helped me.
Sar's top 3 tips for getting started are:
"Take your time to ease yourself into it and get to know the app. It can seem overwhelming to begin with but it is amazing how quickly it all becomes 2nd nature!
Prep as much as you can – I don't know what I would do without my freezer stash of healthy meals and snacks now. I started by making a couple of snacks and a meal or 2 and steadily increased from there.
Lean on the support group whenever you need to. I have never known such a kind, inspiring, positive, encouraging and non judgmental group of women before. It is truly a safe space and we are all here to help.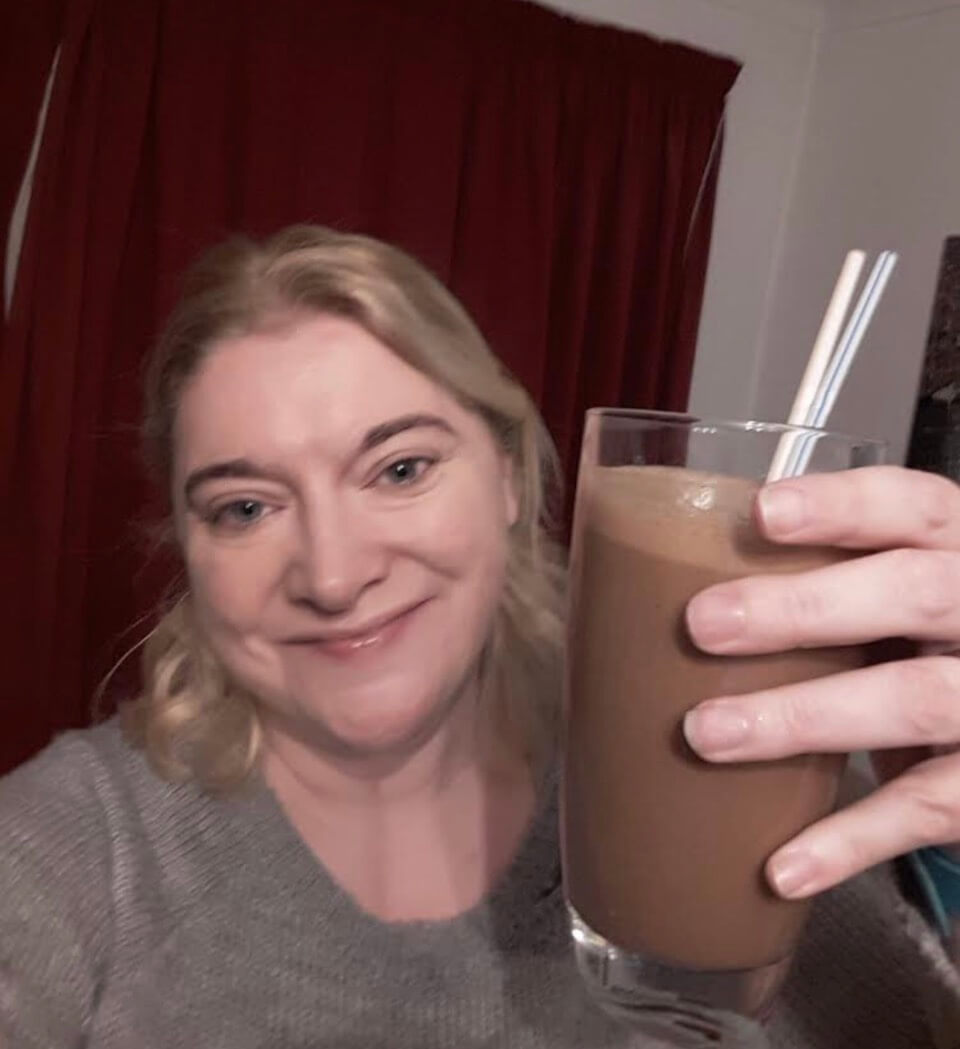 Thanks to the 28 Day Weight Loss Challenge I feel more energised everyday (a huge achievement for someone with ME and the associated chronic fatigue!), and healthier than I have ever been.
It has been an amazing life saver joining the Healthy Mummy and I am so happy I found it (or it found me!).
I have always had an unhealthy relationship with myself and food, anorexic from the age of 7-21 and then eating everything in sight.
For the first time in my life, thanks to the Healthy Mummy, I don't feel guilt with food and I have found a love of cooking and eating. The impact on my physical and mental health has been immense. I just wish I found it sooner!
I look forward to sharing my journey with you all and to following your journeys as we lose weight together."
Ruth Davis noticed a change in both her weight and mood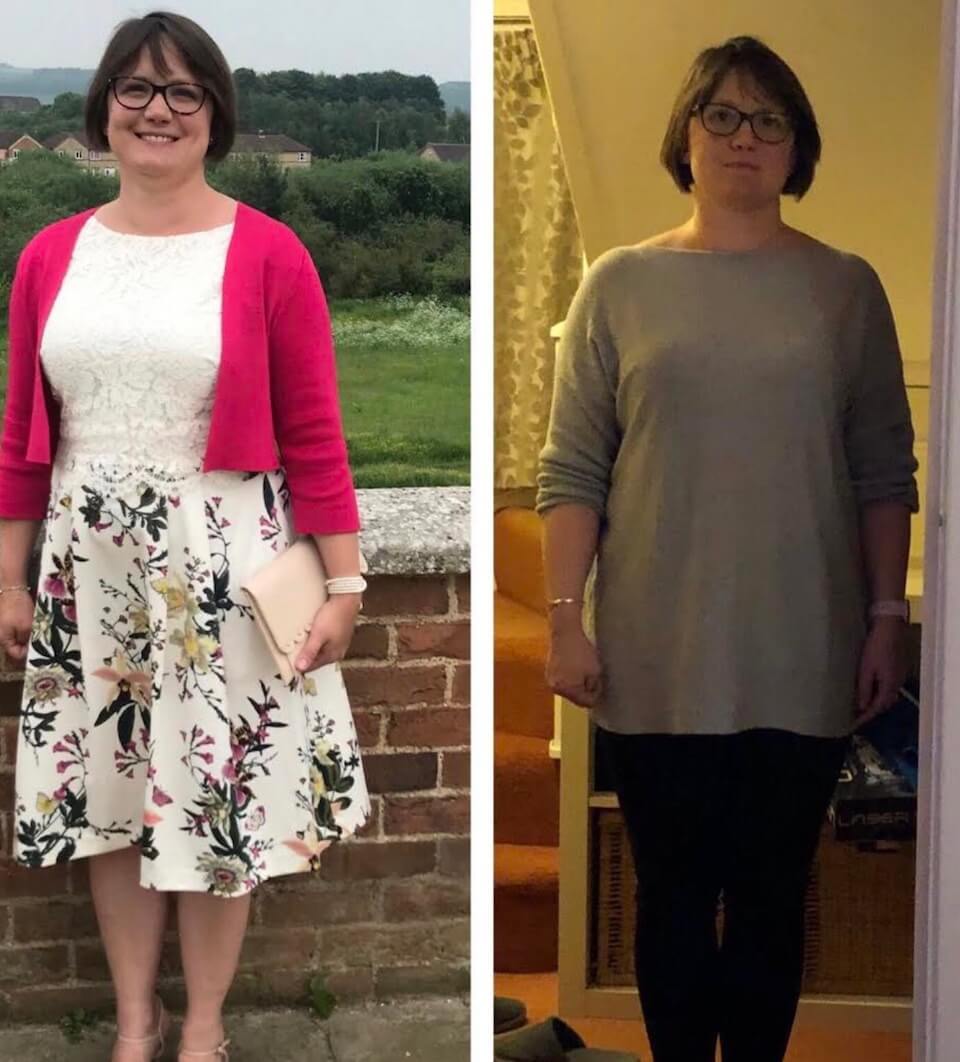 Ruth says "I'm Ruth Davis, age 38. I have two boys aged 8 & 10, and I live in Kent.
I joined the 28 Day Weight Loss Challenge four months ago after an advert popped up on my Facebook page.  I loitered for about a month, trying some of the recipes.  I then started following it properly three months ago.  I lost 5lbs in my first two weeks, and noticed a massive change in my attitude really quickly.
Unfortunately I got ill and ended up in hospital for a week, which set me back massively.  BUT I carried on with my smoothie and eating mindfully – and didn't gain any weight over Christmas!
I credit the Healthy Mummy for this entirely!  Results wise, nothing really visible YET – BUT my whole mental health has improved, and I have totally transformed my attitude.  This, so far, has been my biggest result.
Oh yes – and 2 inches off my stomach 🙂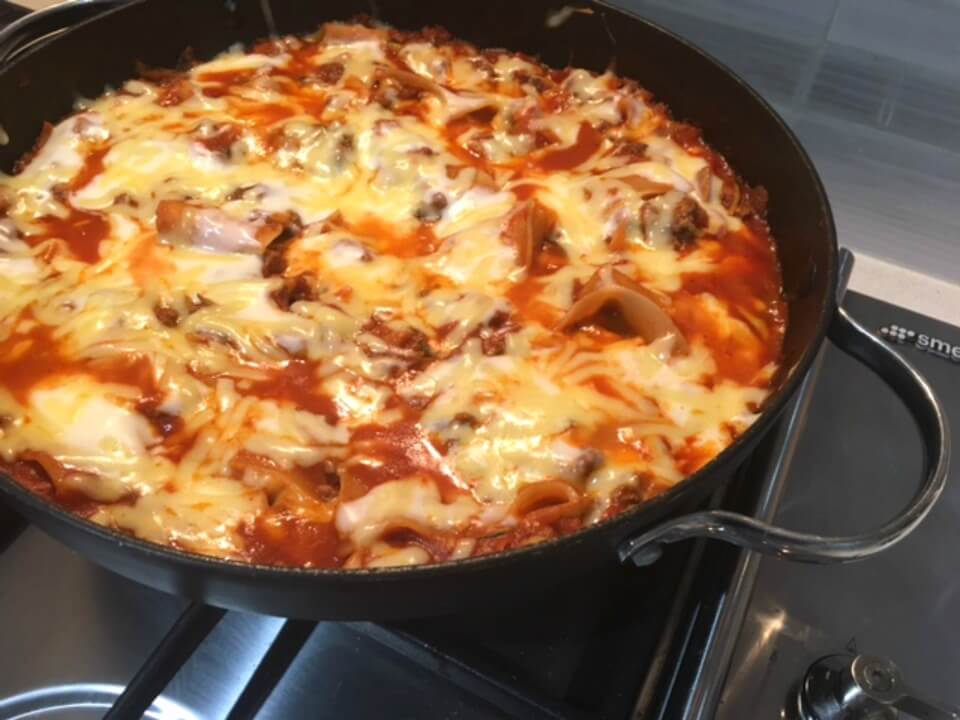 Favourite meal has to be the Spanish Rice with chorizo, although Stovetop Lasagne is a close second!
Favourite snack is either the Chocolate Chip Banana Bread, or the Four Ingredient Christmas Cake
I've had a pretty pants few years, and ended up having a hysterectomy seven months ago – I gained 2 stone in a year as a result of all the hormones, so I want to shift that weight, but also want to feel good about myself again and not be ashamed of my body.  I want to feel and look amazing!"
Ruth's tips for starting out:
"Start slow – familiarise yourself with the 28 Day Weight Loss Challenge app
PLAN, PLAN, PLAN.  It will actually relieve stress!!
Drink loads of water!
Smoothies – I love them!!  I have at least one a day, often two!
I have seen so many benefits so far! Mainly mental health at the moment, but I have so much more energy than before!"
Tamara Swales wants to teach her whole family healthy eating habits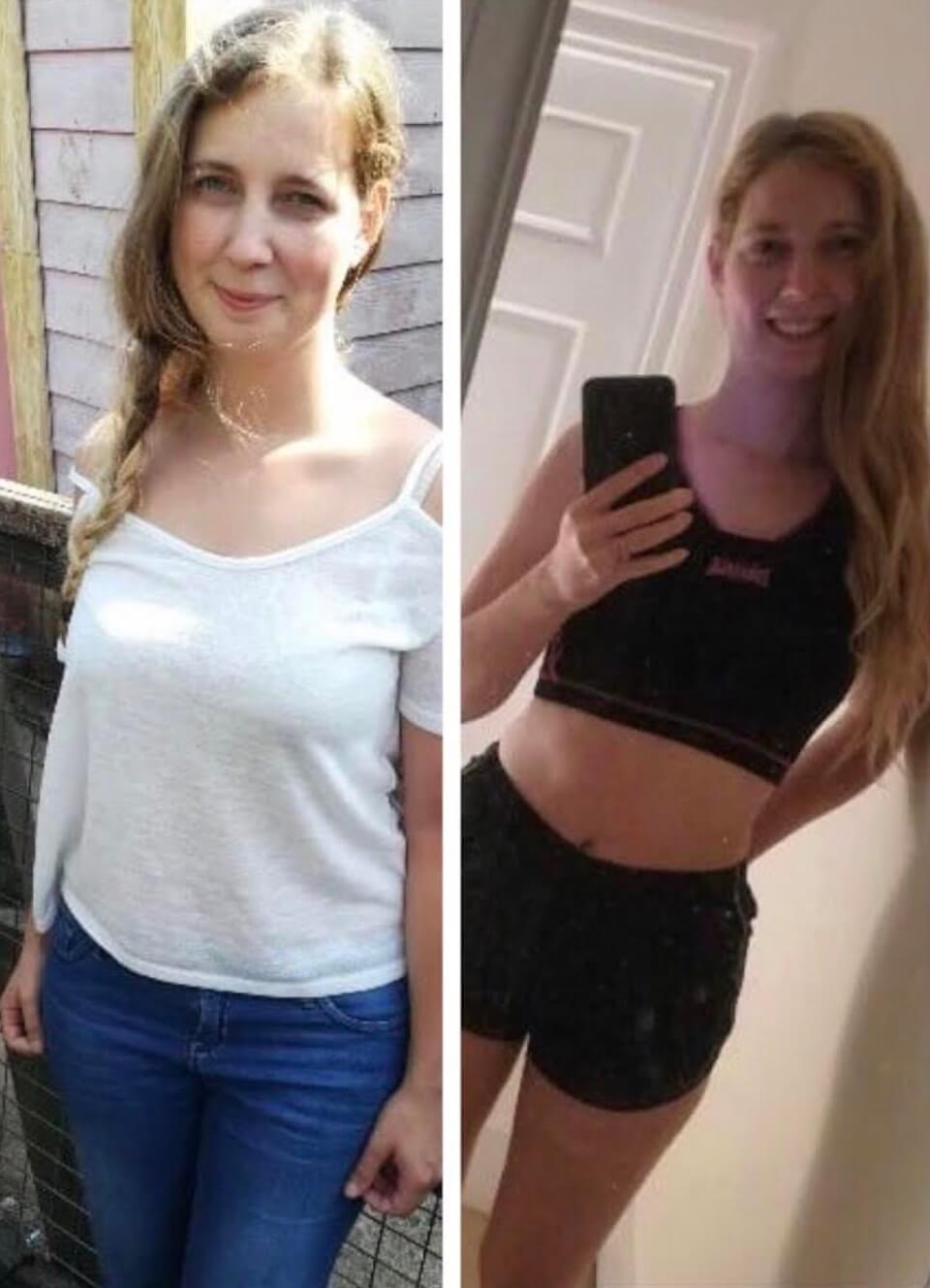 Tamara says "Hi my name is Tamara Swales and I'm 25 years old with a 20 month old demanding toddler! I live in London and started the 28 Day Weight Loss Challenge four moths ago and lost around a stone!
Our favourite meals are the chicken and chorizo rice and stovetop beef lasagne, if you haven't tried it you need to! And my favourite snack has to be the penguin bars, they are amazing!!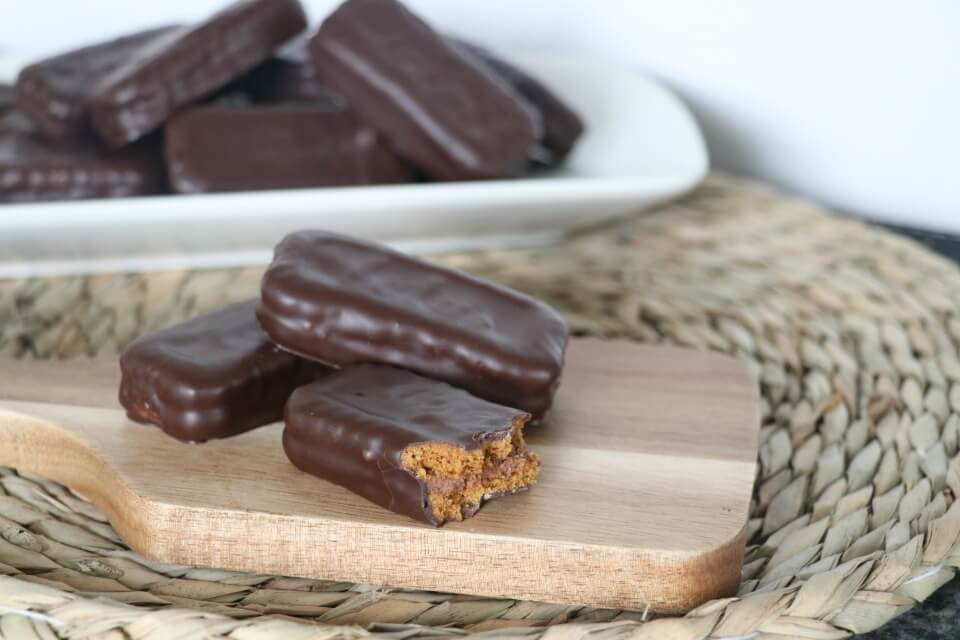 I'm also a huge fan of the smoothies for breakfast and love the banana boost smoothies to start my day!
I've pretty much thrown away my scales as find you can get so obsessed over the numbers and it's not a true reflection of how you're doing – so I'd recommend taking pictures! And posting on the Facebook group whenever you can, everyone is so supportive!
I want to lose a few more pounds, but mainly focusing on toning up and teaching my family and my little boy good habits!"
Isabelle Rodriguez is no longer obsessed with the scales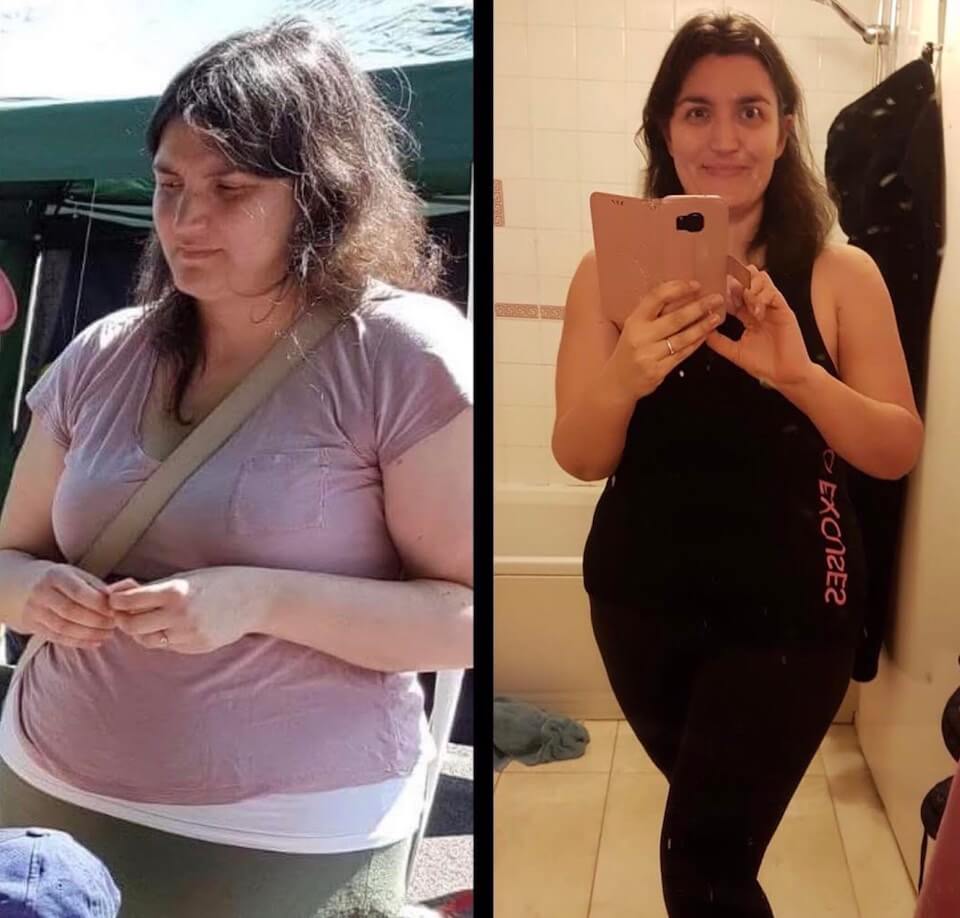 Isabelle says "Hi! I'm Isabelle, I'm 35, mum of 2 (Sophie, 6, and Rory, 2 ½), long-suffering wife to Mike (44) and full-time teacher at a local secondary school.
This month will be my 9th 28 Day Weight Loss Challenge. I find it easy to follow because it fits in with my life rather than the other way around. The 28 Day Weight Loss Challenge provides me the tools to be in control: the app enables me to plan, prep and keep on track food-wise – a total game-changer for me as I save time and money, 2 things we always seem short of.
Exercise-wise, I am just starting to up my game. So far, I have increased my walking during the day and added squats. I am aiming to use the fitness videos every day in some form and shape.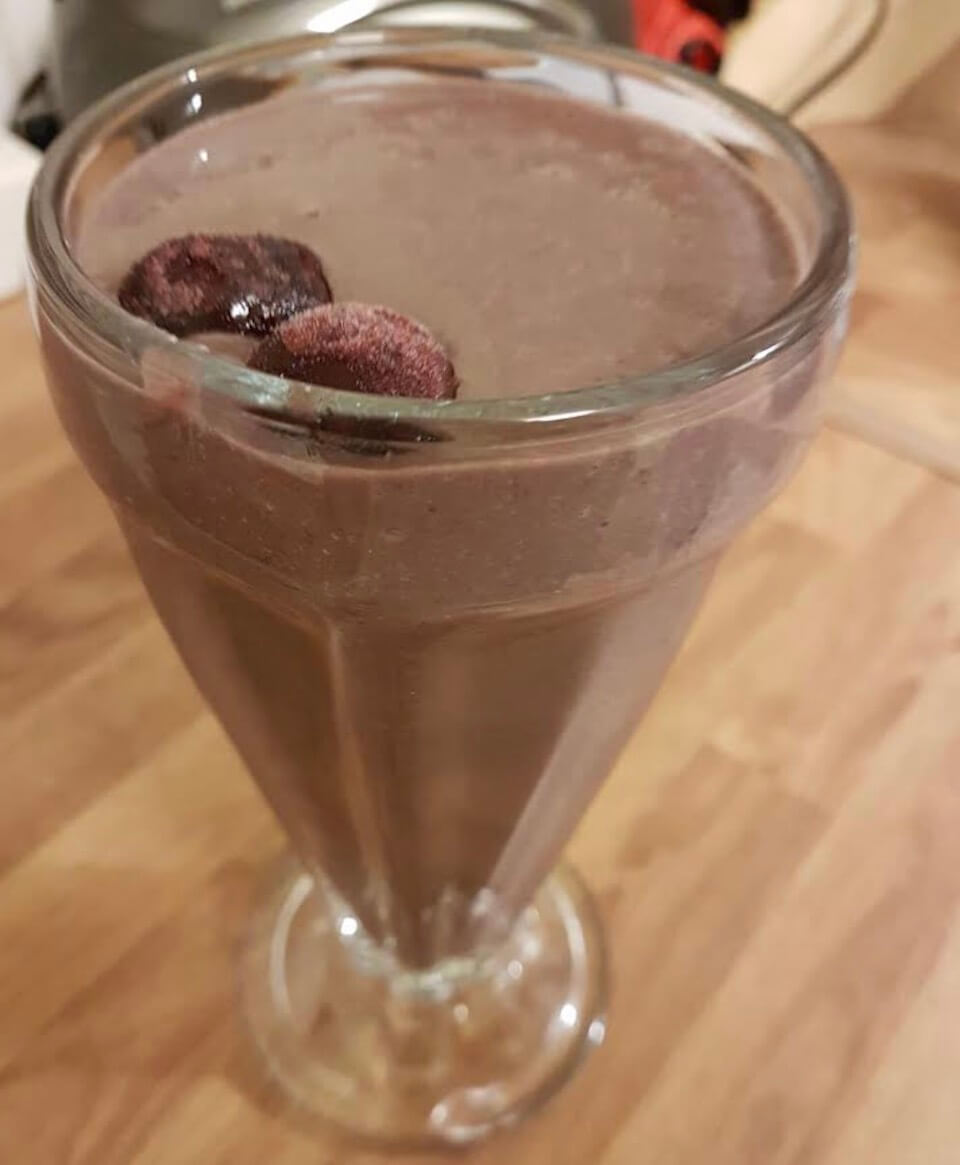 I joined the Healthy Mummy Facebook page because I was so unhappy with my weight, so of course losing weight was my main objective. But I think now my 'why' has turned into "I want to be healthy, to eat well and to exercise".
I no longer obsess with the scales as I know that would change my mood in a second, I concentrate one baby step at a time, the positive changes I can see in myself and those around me.