During December this amazing group of 12 women, who between them all have lost over 21.5 stone with the 28 Day Weight Loss Challenge, will be here to give you advice, guidance and some great tips for motivation.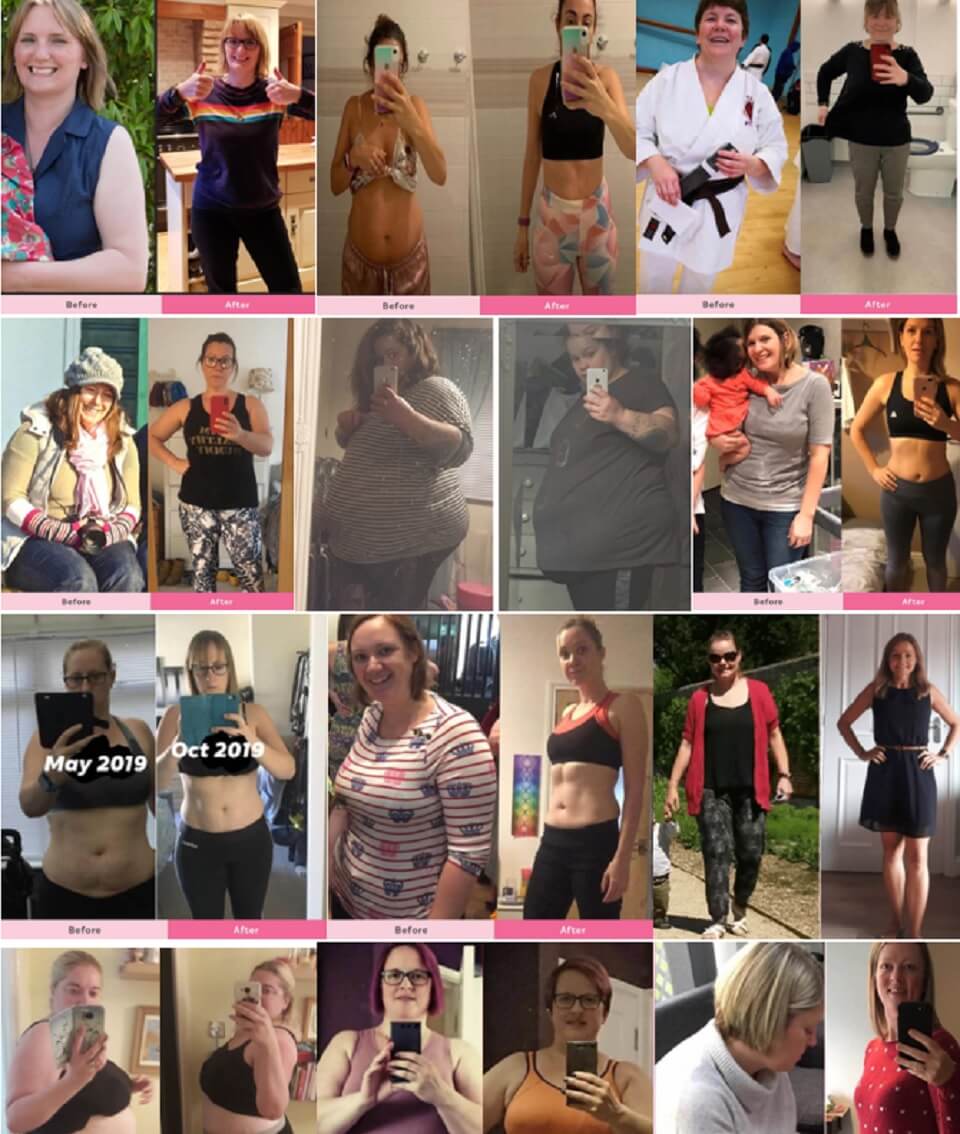 Meet your December Motivating Mums – between them they have lost over 21.5 Stone
Today we introduce your December MOTIVATING MUMS, with a little bit about each of them, and their top tips for keeping you focussed and motivated for the month of December on the 28 Day Weight Loss Challenge.
Anne Saxby has lost over 11 pounds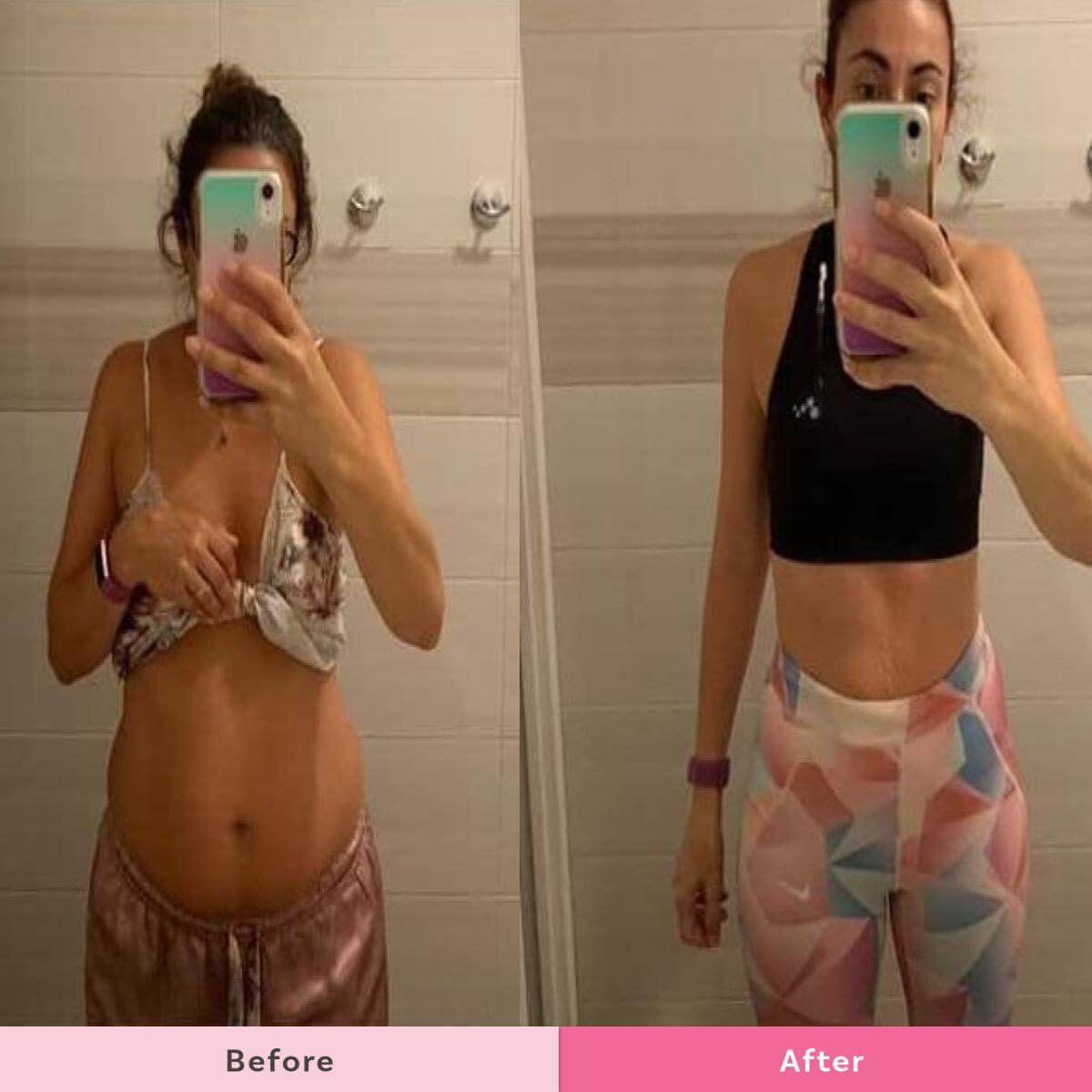 "Hi! My name is Anne, I'm 42 and I live in Gibraltar with my husband and 4 kids (14, 12, 9 and 6). I have been doing the Healthy Mummy 28 Day Weight Loss Challenge since August 2019 and so far have lost over 11 pounds and I am just 2 pounds away from my goal weight!
"I hope to be there by the end of the December 28 Day Weight Loss Challenge. However, I am now veering more and more to being motivated by measurements opposed to weight loss.
"I most definitely have seen an improvement in myself since starting. My skin is clearer and I have so much more energy. I also love working out, it's not a chore anymore. I've had a complete mindset change!!!"
"My favourite Healthy Mummy meal on the 28 Day Weight Loss Challenge is the Peanut butter chicken curry and my favourite snack are the Weetabix balls!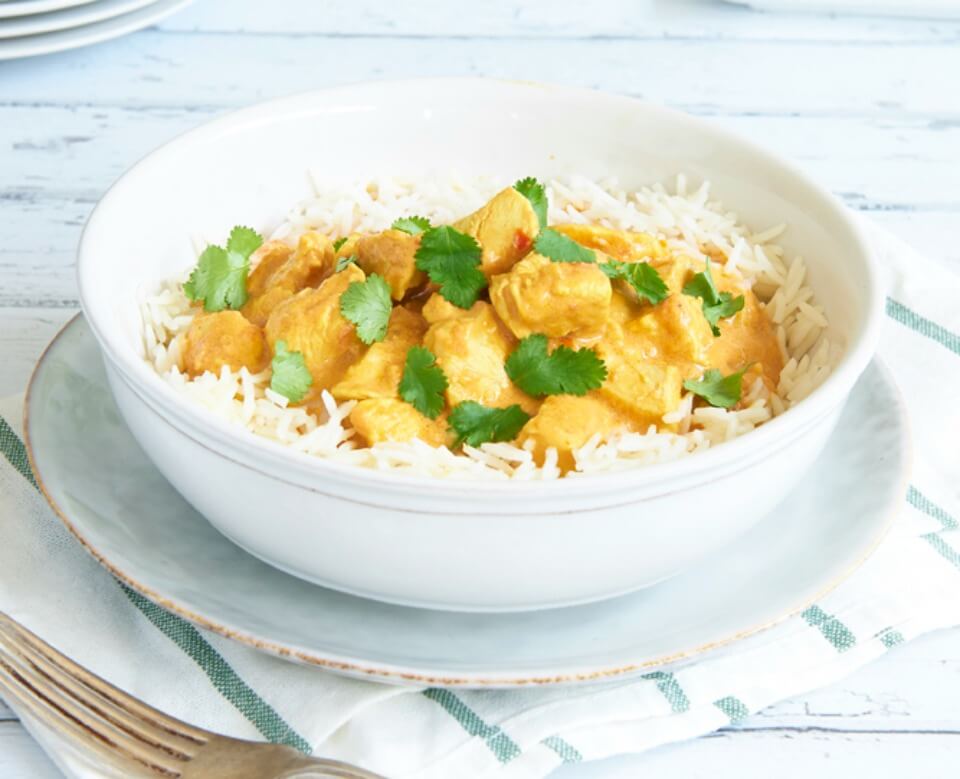 "I have been using the Healthy Mummy Smoothies since the start of my journey and find them paramount for success. They are so quick and easy and also packed full of nutrients."
"I'm doing the 28 Day Weight Loss Challenge to get fit and healthy and set a good example for my kids.
"My goal weight is 8.5 Stone, but I also have the goal of a certain pair of jeans which now do up uncomfortably so that goal is to fit into them again comfortably!"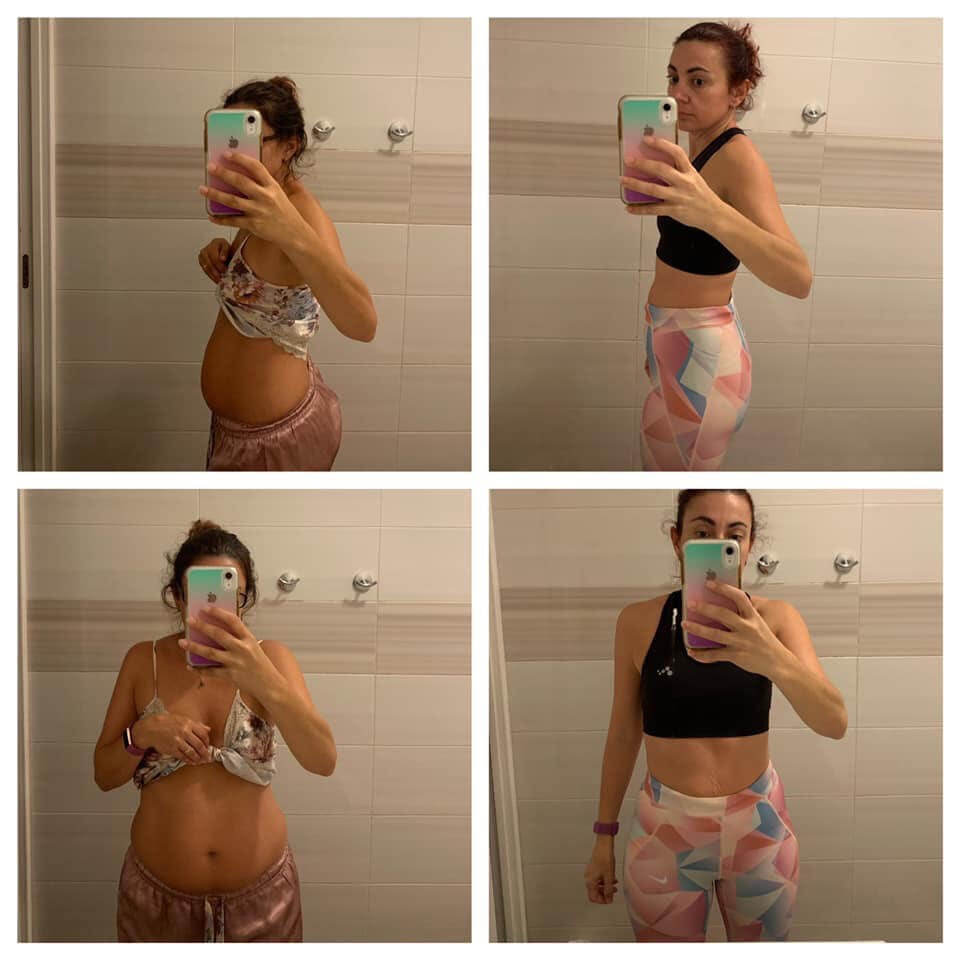 Anne's tips:
Drink plenty of water (2/3 litres a day)
Plan your week in advance so that you know exactly what you're eating and when.
Prepare snacks at the weekend to make the weekdays easier, especially if you are a working mummy!
Elizabeth Flewitt has lost 3 dress sizes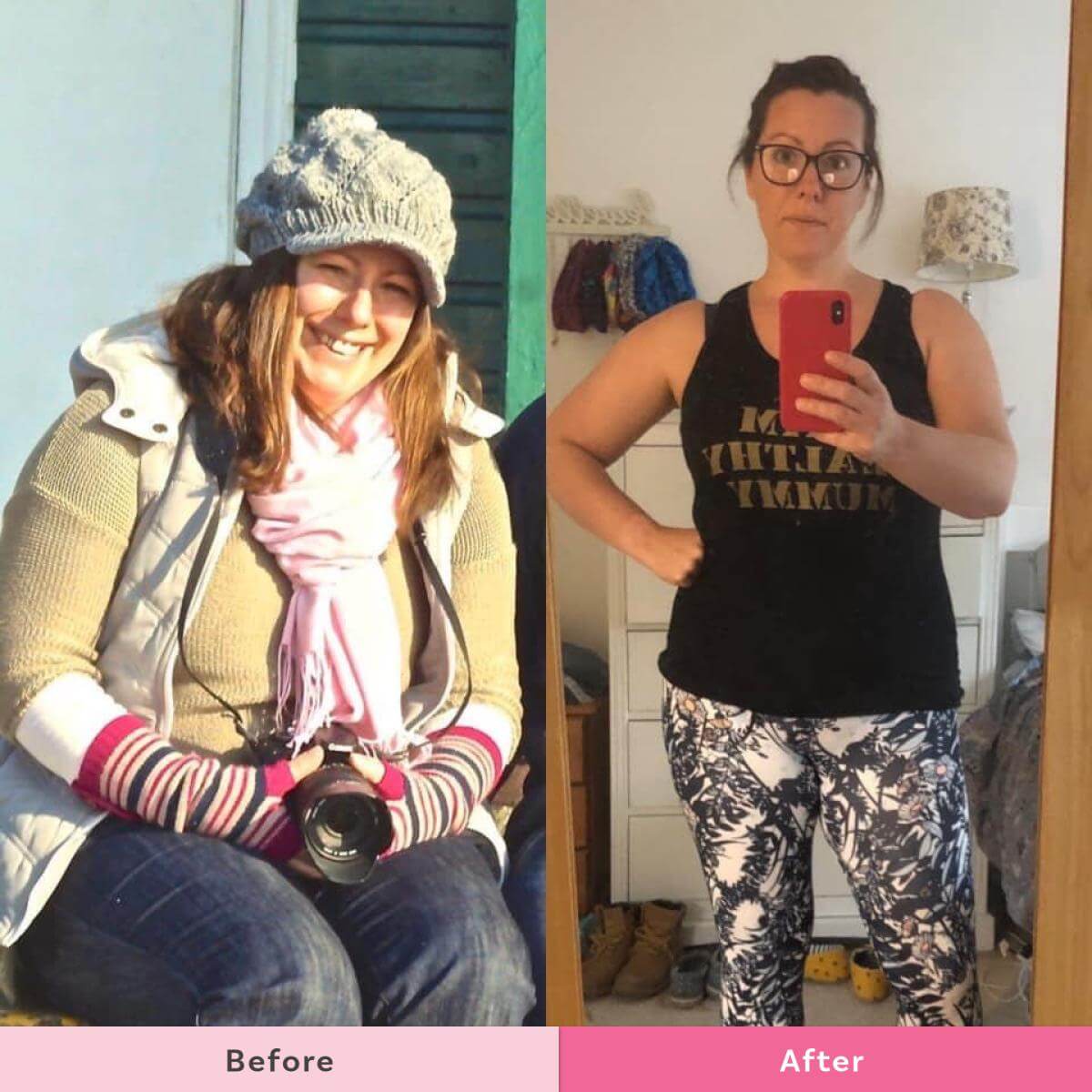 "Hi! My name is Elizabeth and I am a 39-year-old Mum from Woking, Surrey. I have a 6-year son, Elliot and my husband George. I joined The Healthy Mummy 28 Day Weight Loss Challenge in September 2018 after looking for something that would help me gain a healthy outlook on life."
"I had suffered a missed miscarriage in 2016 and was at my largest, size 18. I lost a lot of weight following this taking me to a size 12/14 but was unable to maintain. I was in a real rut of unhealthy/negative habits and was suffering from migraines and anxiety more frequently.
"Since being with The Healthy Mummy I have maintained a size 12 but I am on the road to dropping another dress size. That is my goal!
"I have learned how to eat/drink/move in a way that is healthy, positive and achieves that healthy lifestyle I was after, without missing out on anything I like!
"I don't suffer from anxiety attacks at all now and my migraines are few and far between.  I put this down to not only my diet but the support and motivation given through The Healthy Mummy Community. It has helped me with building up my confidence and self-belief."
"I have been using the Healthy Mummy Smoothies now for a year. They are amazing. From a non-milk, non-smoothie lover, I am now addicted!! I no longer miss breakfast or snack time.
"I used to suffer quite badly with bloating but since using the smoothies, this seems to have calmed down and my digestive system on a whole is much better."
Elizabeth's favourite Healthy Mummy meals:
Curried Sausages
Fish Burger
Healthy Carrot Cake
White Choc and Apricot Slice
All these recipes and MORE are available HERE on the 28 Day Weight Loss Challenge.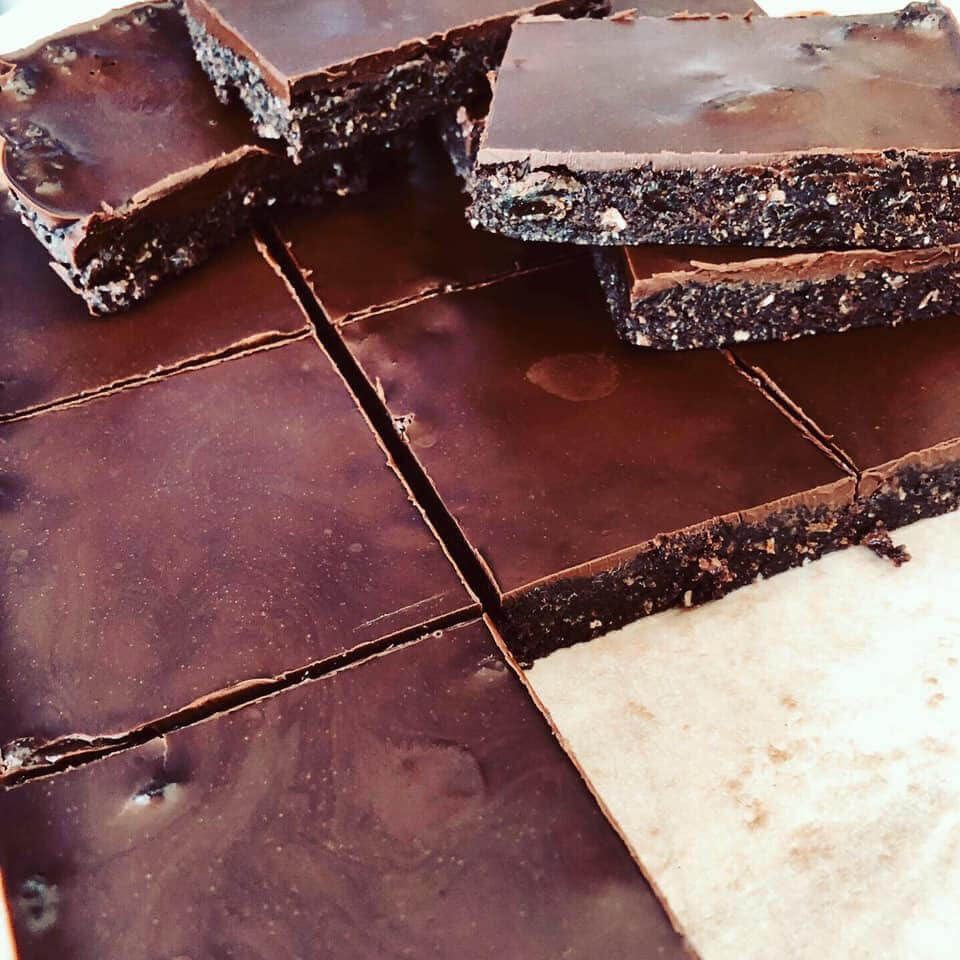 Elizabeth's tips:
Take measurements and photos, these will really boost your motivation if the scales don't move
Lean on the Healthy Mummy support group for advice and to get that inspiration. There will always be someone there to help or who will say something that inspires you
Make the snacks and meals that are family favourites, if it is a familiar meal but made the healthy way, you won't find it a struggle.
Get the family involved! Get moving together, get baking together. That way you won't feel you are doing it on your own.
Stephanie Dalton has 

lost 2.5 stone and 3 dress sizes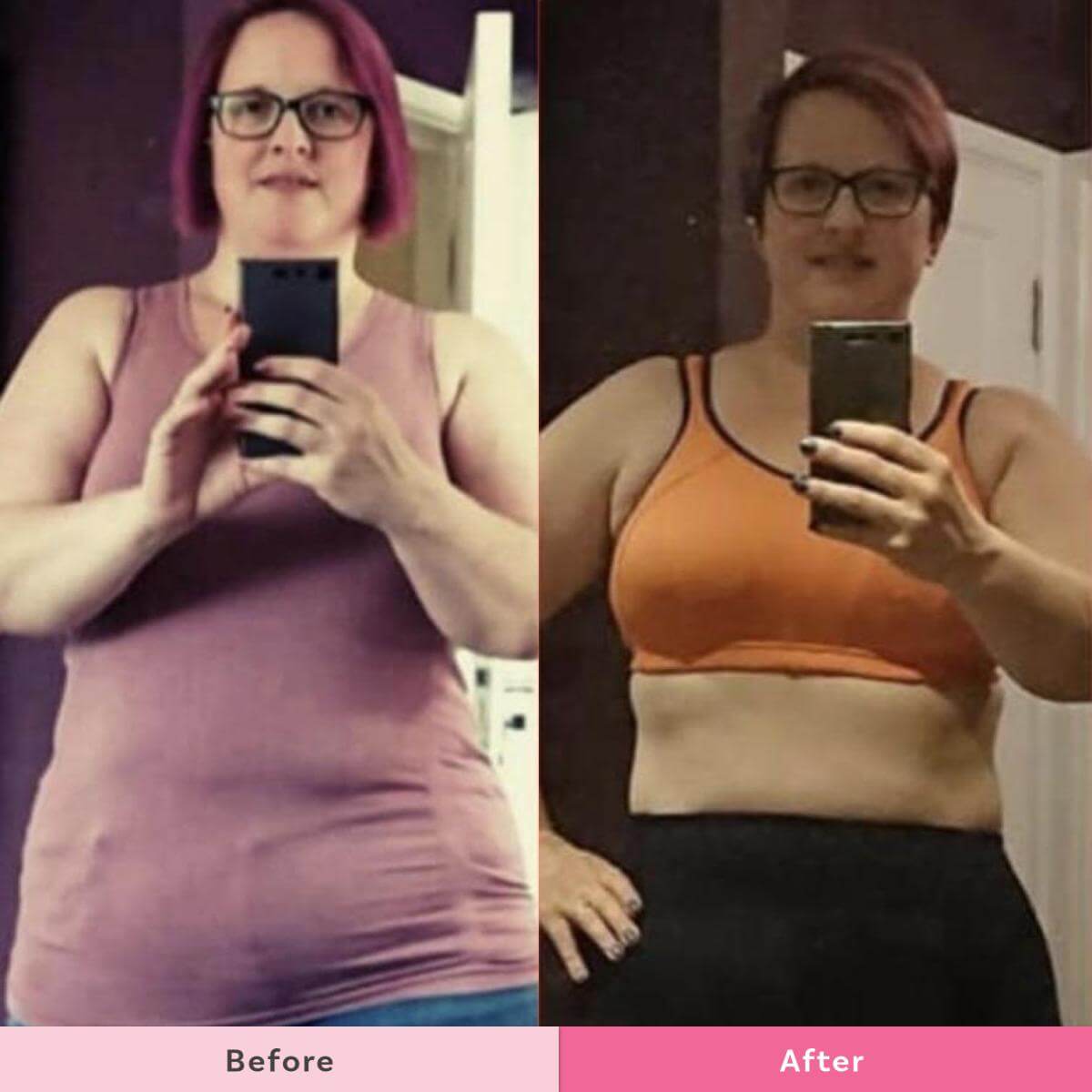 "Hi! My name is Stephanie and I'm a 43-year-old vicars wife from Bournemouth, I have 21, 17 and 16-year-old stepchildren plus a 20-month-old granddaughter and also a 7 and a 3-year-old. I found Healthy Mummy back in March 2019 and just messed around for a couple of months half-heartedly before I joined properly in May and became a life member in June, since then I've lost 36lbs and 3 dress sizes."
"I love the 28 Day Weight Loss Challenge as it breaks up the journey with short term goals and keeps things varied and exciting.
"I cannot imagine life without Healthy Mummy Smoothies now, I have 1 or 2 every day and the change in my skin, nails hair, as a result, are amazing.
"As well as the weight loss, I no longer suffer knee and back pain and am drug-free which is awesome."
Steph's favourite Healthy Mummy meals:
All these recipes and more are available HERE on the 28 Day Weight Loss Challenge.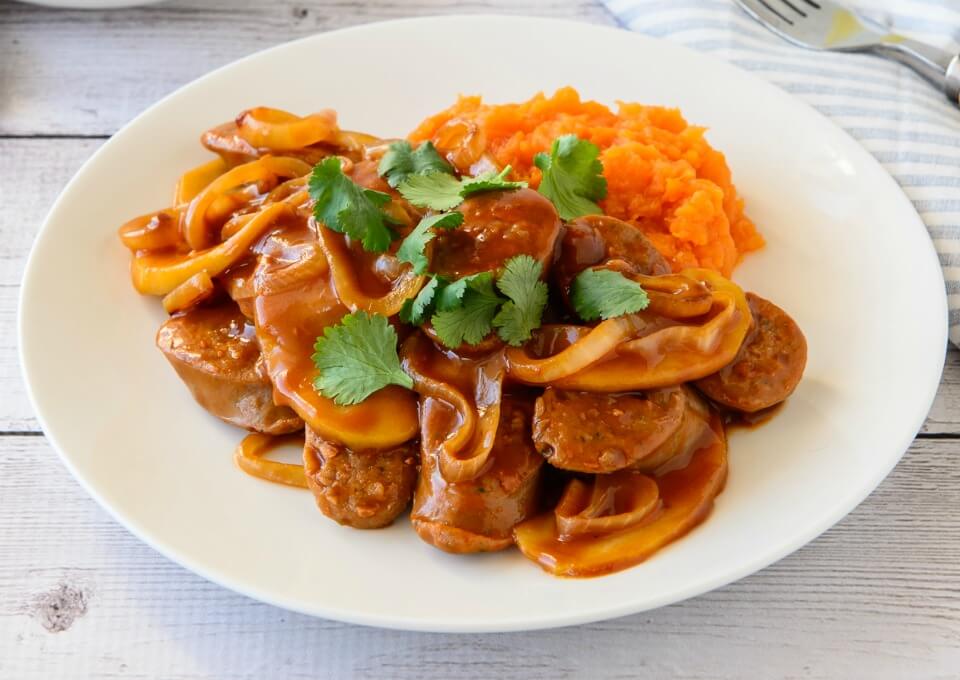 Steph's tips:
Start small tiny steps
Set goals and post regularly to stay accountable
Drink lots of water and green tea
Make the plan work for you (that's why there's so much choice and flexibility)
Steph adds, "I am looking forward to rocking the December 28 Day Weight Loss Challenge and Christmas with you all. Let's Eat, Drink and Be Merry the Healthy Mummy way!" 
Jess Henderson has lost 1 stone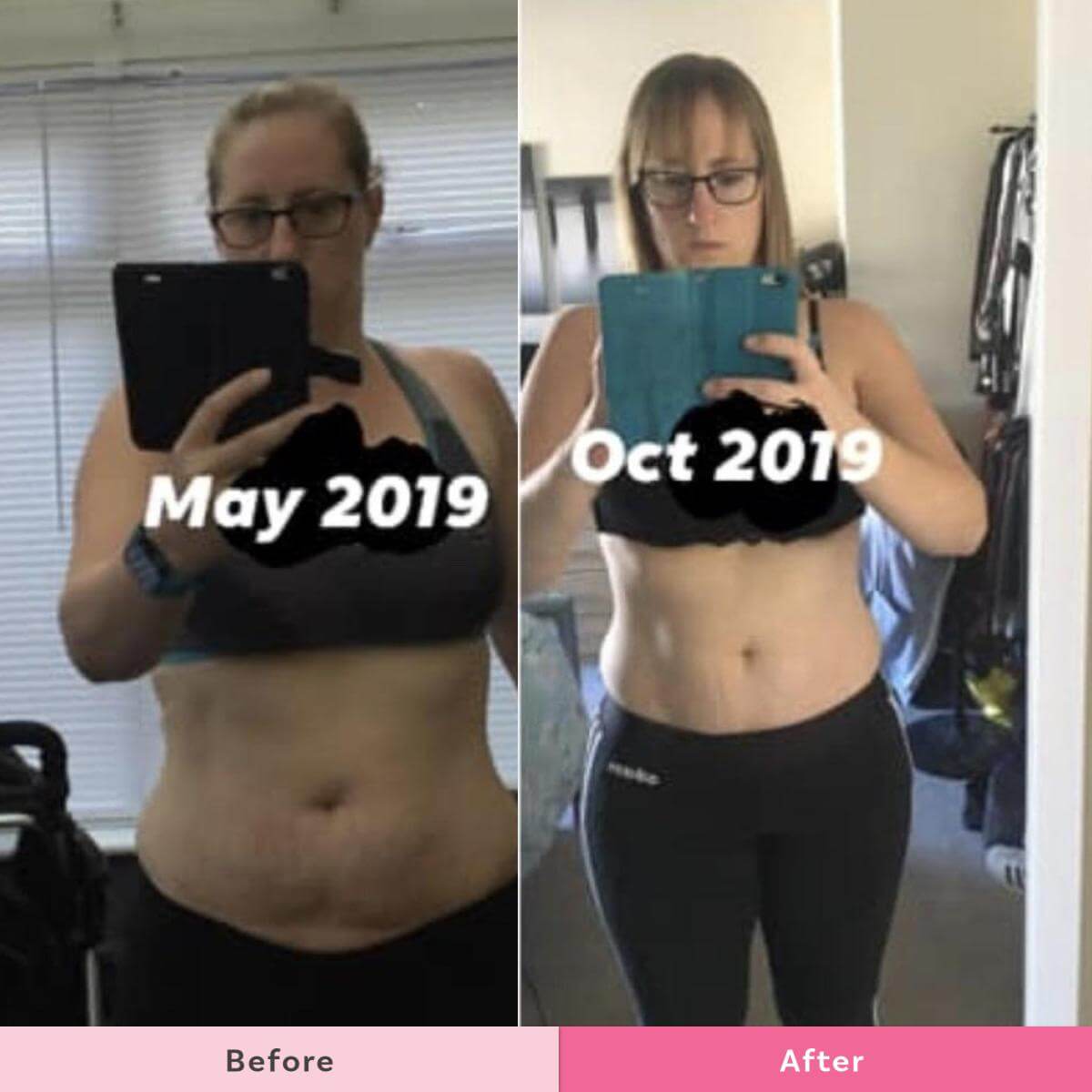 "Hello! My name is Jess, I'm 33 years old and I live in Sudbury, Suffolk with my partner and our 11-month-old. I joined Healthy Mummy in May 2019 and have been inspired by you all since.
"I have lost 2.5 stone since the beginning of the year and since Healthy Mummy 1 stone. I would like to lose another stone, maybe 1 and a half stone. My goal is to get back down to a size 10 by the end of this challenge.
"I'm looking for a more healthy outlook in life and this has really helped me with the recipes.
"I regularly exercise and love taking my little one out running with me in the buggy."
Jess' favourite Healthy Mummy meals:
Wholemeal choc chip muffins
These recipes and more are available HERE on the 28 Day Weight Loss Challenge.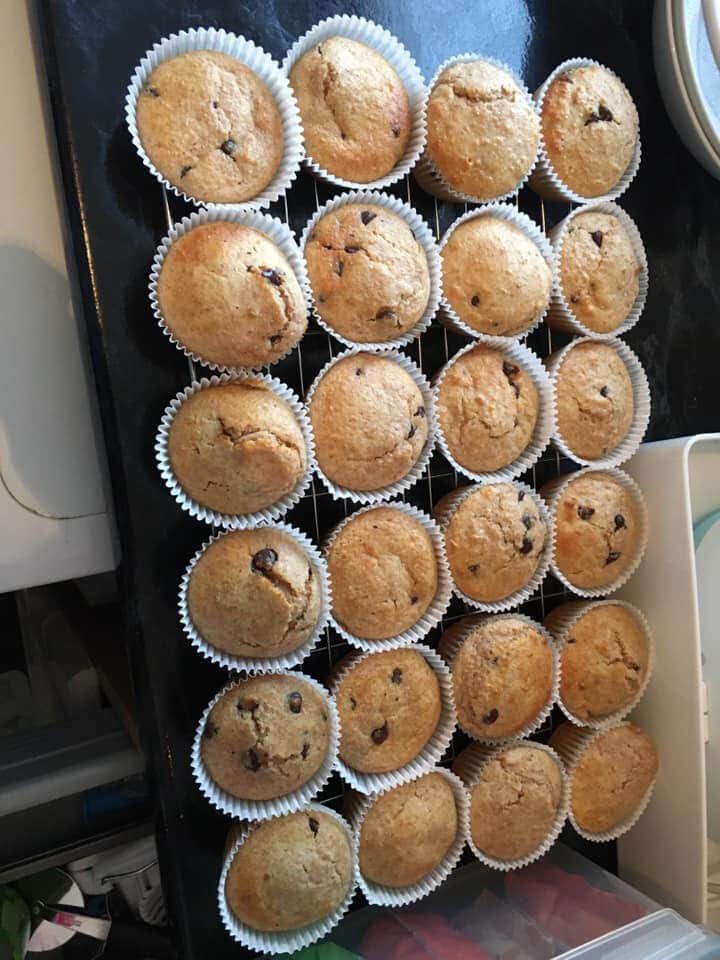 Jess' tips:
Take a photo of yourself and measurements
Plan your week in advance
Drink plenty of water
Jess adds, "One thing I have learned is to give your self some self-care time. I'm looking forward to using the skin mask so you can follow my journey."
Paula Cooper has lost over 2.5 stone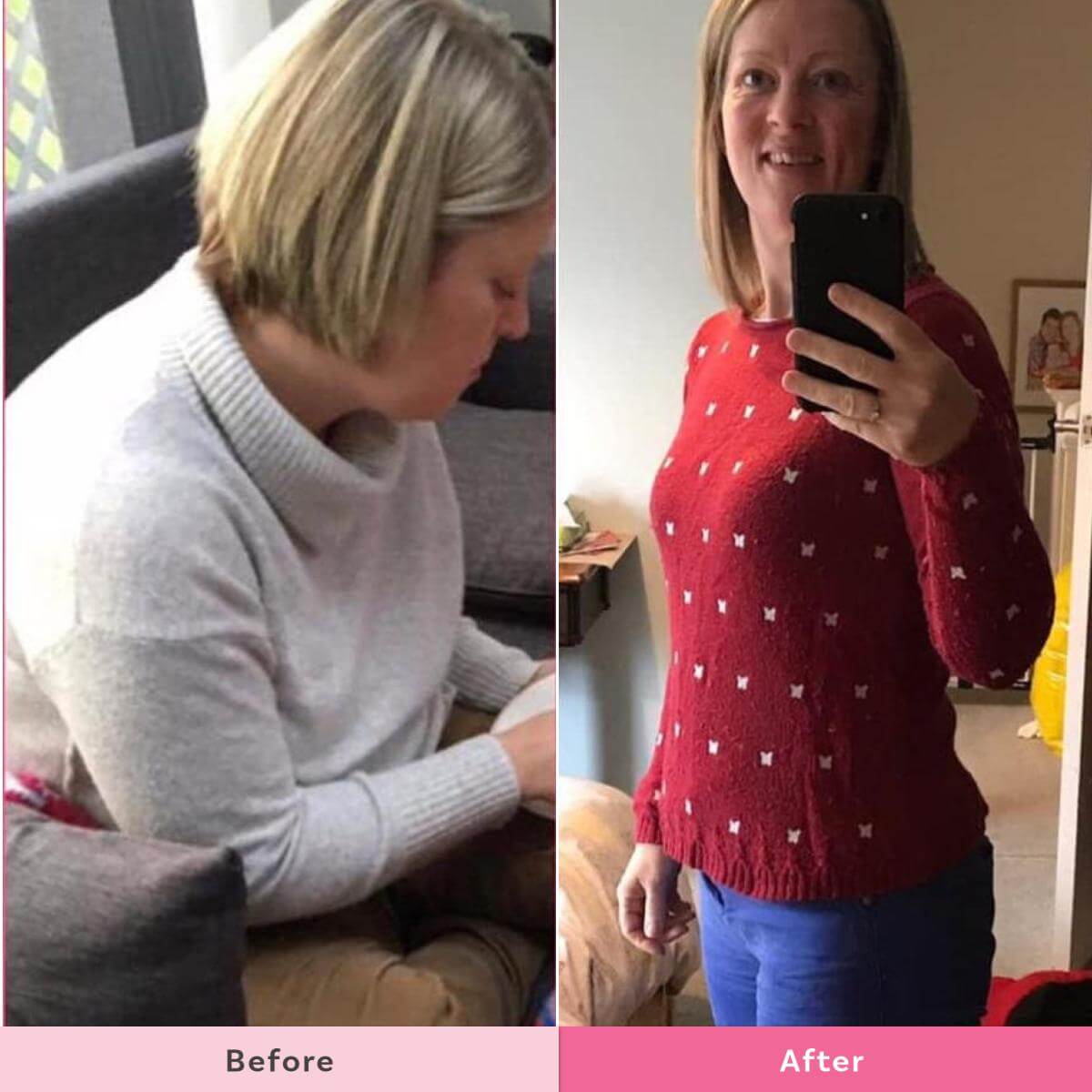 "Hi! I'm Paula, 47, mum to my two gorgeous kids, Lily 5 and Tobi 3. My partner, Loc, the kids & I live in a village on the edge of the Yorkshire Dales. I'm a self-employed physotherapist, specialising in treating the elderly. We also own a restaurant that hubby is the head chef at and works ridiculous hours.
"I joined The Healthy Mummy at the beginning of January 2019. At the time I was probably depressed, being told by everyone that as an older mum I would never be slim and my weight is just going to be what it is now.
"I was sooo unfit, my exercise consisted of repeated climbing of the stairs to deal with a non-sleeping toddler. My skin was horrendous, the pregnancy hormones had gone and my lifelong acne was back with a vengeance. My confidence was rock bottom. I was wearing size 16 clothes and sometimes needing bigger which absolutely devastated and disgusted me.
"Roll on to today, I'm now living an amazingly healthy lifestyle. My life has been totally transformed.
"I'm no longer grabbing ready meals and surviving on mountains of sugary chocolate. I home cook all my meals. I now eat 3 meals and at least 3 snacks a day. I'm drinking 3L water a day. My acne is totally under control. My confidence has soared, to the point where I am now a Move, It Or Lose It instructor teaching exercise classes to the elderly. I exercise at least 5 times a week.
"My dress size is now a size 10 heading toward an 8. I've lost over 2 1/2 stone in weight, 59cm from over my body (including 16cm from around my waist), with just 8lbs to go to achieve my target weight, which I'm working hard to achieve by my one year anniversary. I have loads more energy and as a result a better mum to my kids.
"I never believed this time last year that I would be able to achieve this in a million years let alone one!
Paula's favourite Healthy Mummy meals:
Lebanese sausage rolls
Spinach, ricotta and pesto slices
Greek lamb pitta
Florentine's
Turkish delight bites
All these recipes and more are available HERE on the 28 Day Weight Loss Challenge.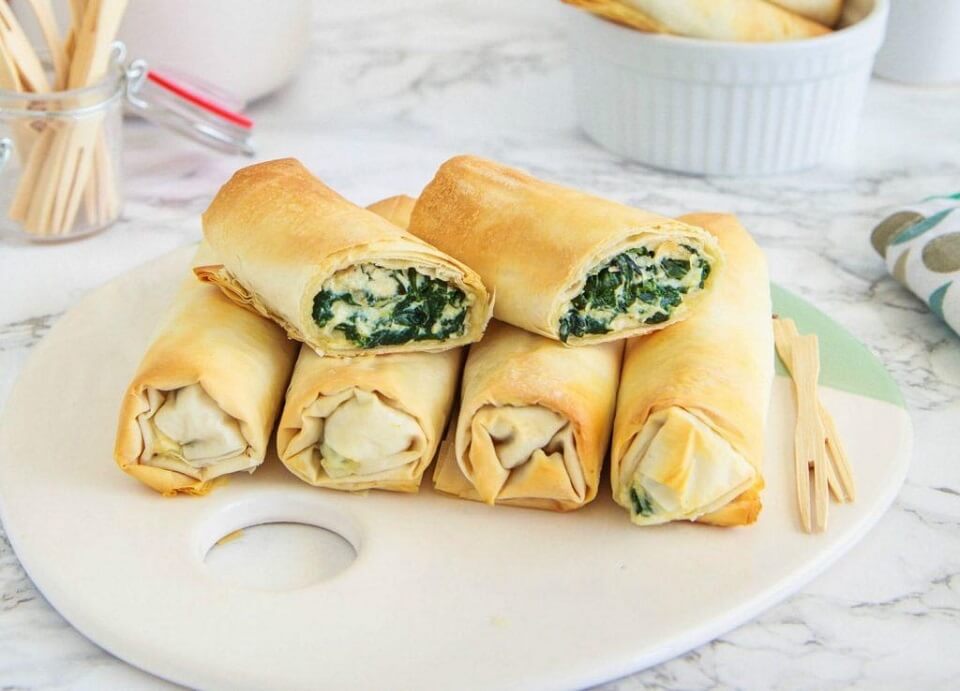 Paula's tips:
Prep and build yourself a freezer stash so help save time & keep you on track on those days it all seems too much, which we all have!
Drink lots of water, invest in a metal bottle as it keeps it cold and refreshing.
Everyone's journey is personal, take the time you need, make each step one more in the right direction and don't be afraid to ask the Healthy Mummy community when you need help! We are all there to help you and have either been where you are or are heading there in our own journeys!
Fiona Muir has lost 2.5 stone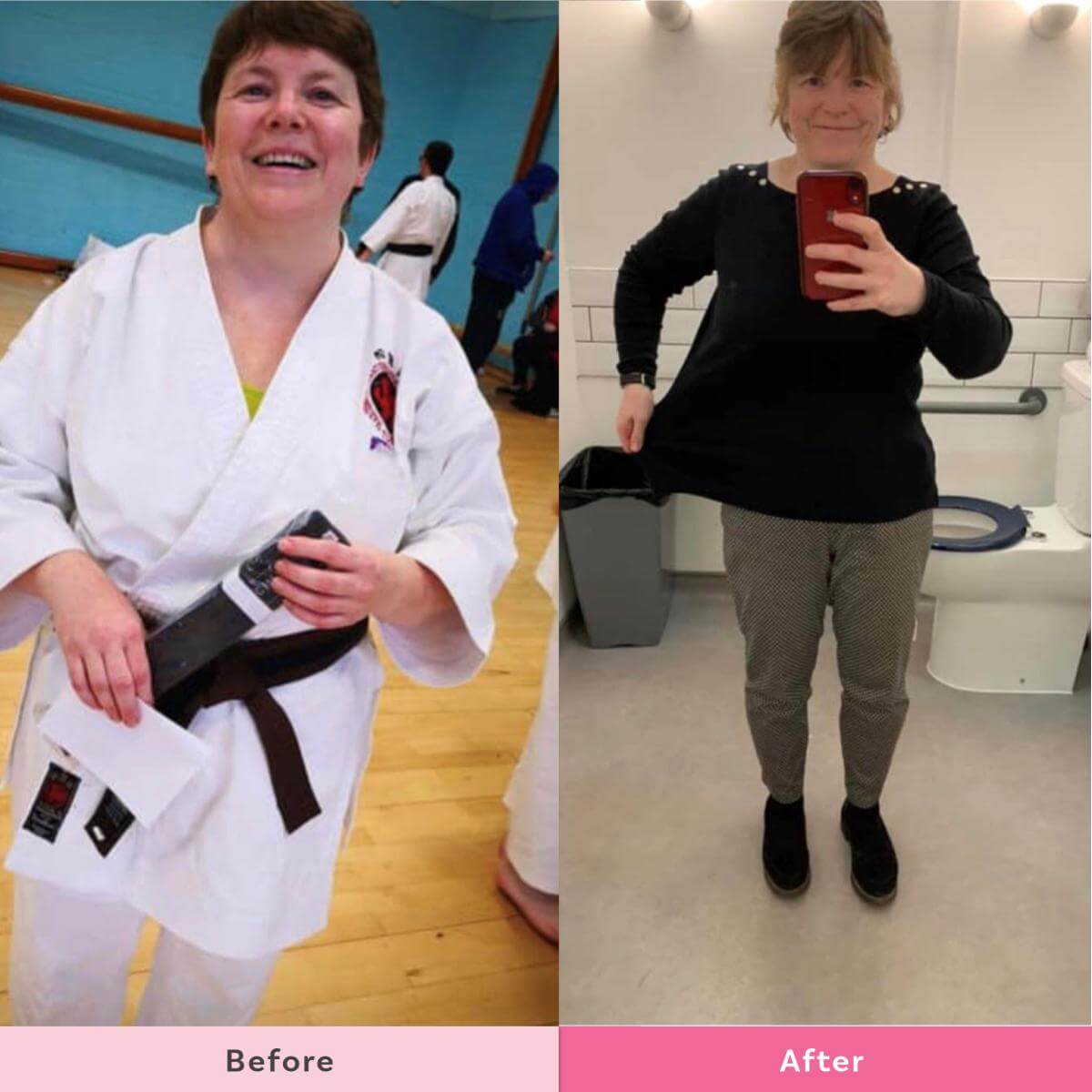 "Hi! My name is Fiona, I'm a 50-year-old mum of three tween/teens living in Northamptonshire. December marks my first anniversary as a Healthy Mummy. I've lost 2.5 stone in that time, sometimes fast (definitely better when I'm being motivated by the support group!), sometimes slow. I want to get to a healthy weight so have 1.5 stone left to get rid of!
"One of the biggest changes, however, is that weight isn't my only goal anymore. I want to tone up and be fitter than I've ever been and the 28 Day Weight Loss Challenge really helps with getting that overall perspective and motivation to keep ongoing.
"I wouldn't change for anything now and have been a lifetime member for several months. I feel so much better with nearly daily headaches gone and increasing bouts of gastritis now lost in the past. I'm not perfect at this by any means but I always know where I'm trying to go and get back right after a bad day as I don't want those symptoms returning, no way!
"I've done the 28 Day Weight Loss Challenge since last December, better sometimes than others, and really started to appreciate the fantastic food on the app right away.
Fiona's favourite Healthy Mummy meals:
"I love good food and seldom find anything we won't eat. I love lots of things, Slow-cooked beef is so easy to do as a great Sunday lunch but there are so many quick and easy meals I'm glad we have a menu each week as a base to start from! I'm looking forward to having a great excuse to make the 4 ingredient fruit cake as my Christmas cake this year, it is one to hide from the kids!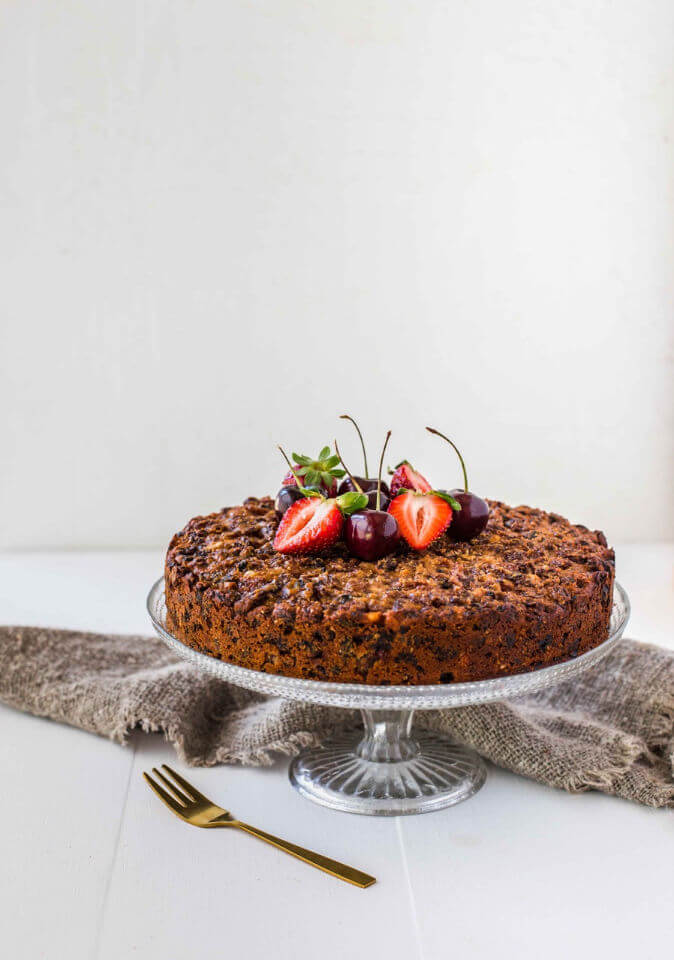 "I also try to use the Healthy Mummy Smoothies 1-2 times a day. I love the flavours and all the variety you get with them when you can experiment with lots of different ingredients, it's a great way to get in extra fruit and veg.
"I love the challenges, they help me prepare and stay on track by having a great structure and so many options to choose from it never gets old or boring. They also help me to put exercise at the heart of my day which I can find hard without some encouragement. I've got some daily, weekly, short and long term goals to help me focus. It's great because if you don't do one you can revisit them regularly and figure out what might work better the next day or week and not be overwhelmed by only having a long term target."
Fiona's tips:
Start to increase water intake.
Prep some snacks and start to include those in your day to counter hungry times.
Try something new in the app for exercise, even just 5 minutes a day gets you going and is much easier to keep doing on a bad day than if you immediately try to do a long session.
Sar McGowan has lost 2.5 stone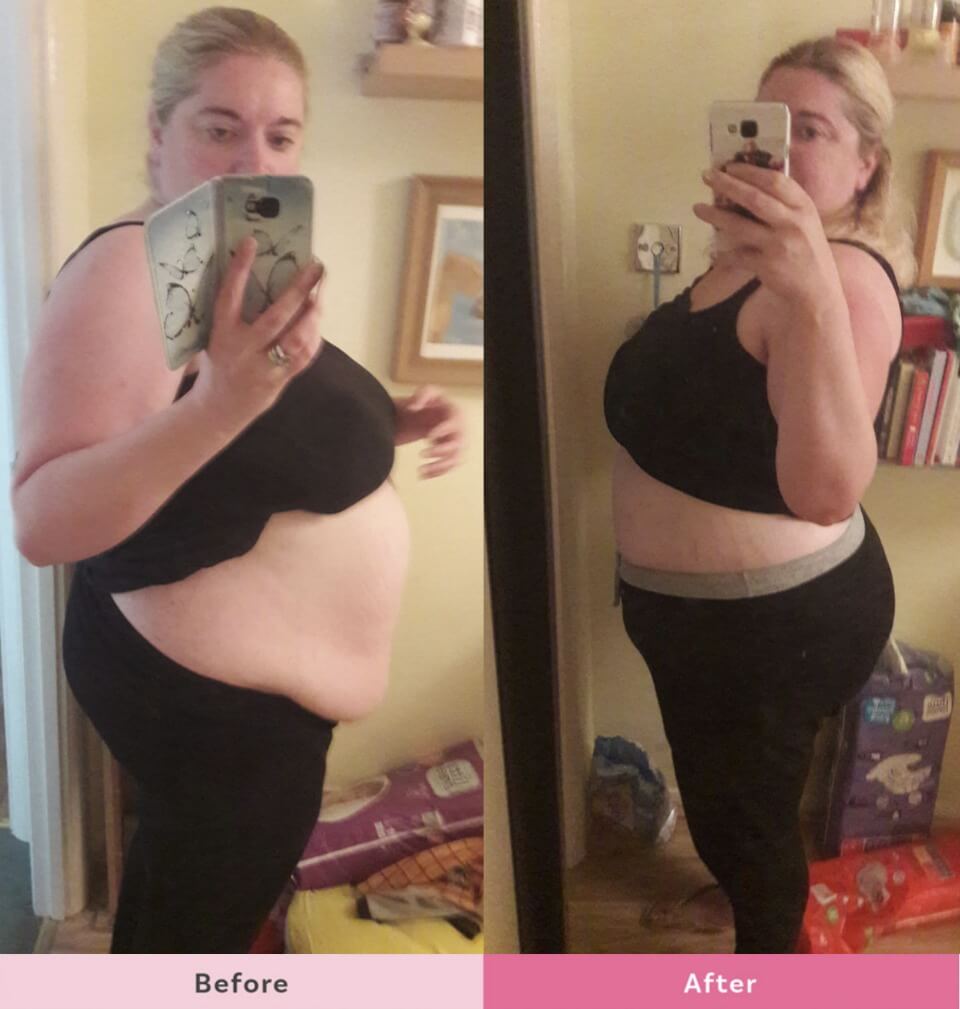 "Hello, beautiful Healthy Mummy's! My name is Sar, and I am a mum to my gorgeous girl 5 and boy 3. We live in Surrey with my hubby and I am 38 years old.
"I joined The Healthy Mummy in May 2018 and started my first 28 Day Weight Loss Challenge in June 2018. I had sunk to my lowest point, at my heaviest weight and I desperately needed things to change.
"From the minute I joined the Healthy Mummy I knew that things were finally going to be different and I wasn't wrong.
"I have lost 2.5 stone along the way and 3 dress sizes but it is the positive gains that have meant the most to me.
The confidence I never thought I would have.
A healthy relationship with food for the first time ever.
No longer feeling ashamed or full of self-loathing but learning to love and respect myself.  
No longer hiding away from the world.
"I embrace life and put myself out of my comfort zone, living a fun life with my family and learning to be the positive role model for my children I always wanted to be.
"I still have a long way to go to reach my end goal weight but that no longer is the most important thing to me anymore – being healthy, happy and with good mental health is so much more important to me now, though I am determined to get to my end goals in the end.
"My aim for the December 28 Day Weight Loss Challenge is to drop a dress size by being consistent with my 3-5 Healthy Mummy workouts each week. Being stronger and healthier is my main goal!
"November has been very difficult with illness so I am looking forward to throwing myself back into my plan 100% through December and to end the year as I mean to start the new one!"
Sar's favourite Healthy Mummy meals:
Chicken and corn risotto
Mint choc bubble crunch
All these recipes and thousands more are available on the 28 Day Weight Loss Challenge HERE.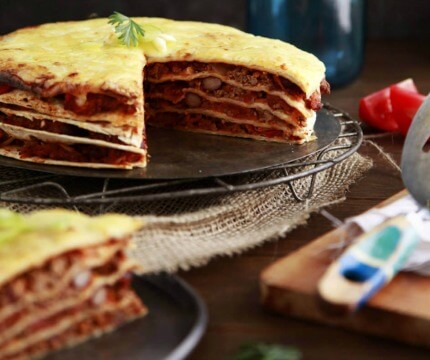 "The Healthy Mummy Smoothies are my daily addiction and have helped me to stop skipping meals, my old bad habit! The chocolate frappe is my absolute favourite and I have found that I have more energy, my nails are stronger and I am less likely to reach for bad snacks as I am fuller for longer.
"Since using the Healthy Mummy Smoothies and healthy lifestyle I have seen a big improvement in my ME symptoms (with I have had for varying degrees since I was 13) and I relapse less often. I am generally physically and mentally stronger and it has really helped to improve my mental wellbeing by teaching me to be a more confident person and I have managed to wave goodbye to my previous anxiety."
Sar's tips:
Take your time to get to know the app and to ease your way into the program. It can seem overwhelming to begin with so just start off small and build from there. I started off by making a few Healthy Mummy snacks and went from there.
Progress photo's are so important to see true results. The scales don't always show the big picture and I have found that my progress pics have been far more motivating at showing my results than anything else.
Lean on the Healthy Mummy community group as much as you need to. This is the most supportive group of women I have ever been lucky enough to know and we are all here for each other. No question is too big or too small and if you need support, we are always here.
Sar adds, "I am so looking forward to the December Winter 28 Day Weight Loss Challenge – let's smash it and make it the best December ever!"
Victoria Hollyhead has lost half a stone
"Hello! I'm Victoria, I'm 27 and I live in Northumberland with my 22-month-old daughter. I joined the 28 Day Weight Loss Challenge back in December 2018 and achieved a half stone weight loss initially.
"For this 28 Day Weight Loss Challenge I'm going to really step it up to achieve my goal of losing a stone by making sure I exercise regularly and drinking lots of water! Water is so important to keep hydrated. I'm going to start going swimming as well as doing the exercises on the app.
"I am doing the 28 Day Weight Loss Challenge not just to feel better physically and mentally but to make sure that I am a positive role model for my daughter and make sure she has a healthy relationship with food, she eats Healthy Mummy food too and loves it!"
"Healthy Mummy gives me more energy, my nails become stronger and grow faster and my back pain and muscle stiffness reduced a lot without needing painkillers."
Victoria's favourite Healthy Mummy meal:
"My favourite meal is the Sausage and veg pasta bake and my favourite snacks are the Peanut butter fudge bars, it's great you can use the Healthy Mummy Smoothie mixes in the food recipes too!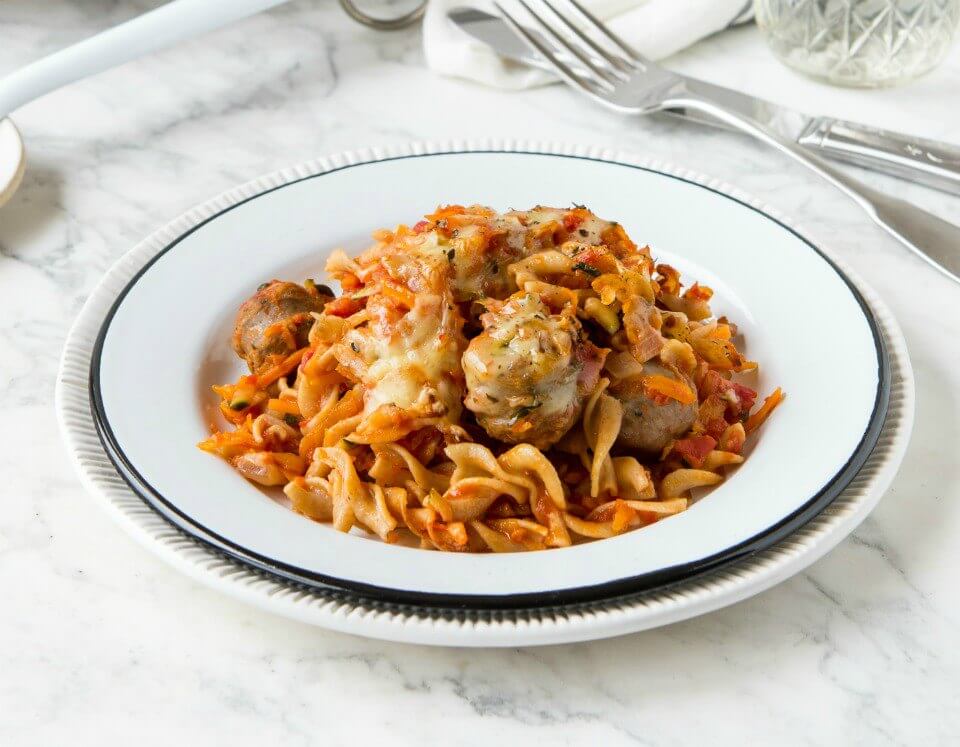 "I have been using the Healthy Mummy Smoothies since I started and as I am a single parent they are amazing! They contain 22 different vitamins and minerals so you get everything you need if you are short on time to make your meal."
Victoria's tips:
Start off by making a couple of meals and ease yourself into the challenge.
Slowly build up your exercising rather than trying to do the harder ones straight away; there are so many exercises on the app to choose from!
Try the Healthy Mummy Smoothies because they are a lifesaver especially when time is tight so you don't skip your meals.
Amy Grant has lost 1 stone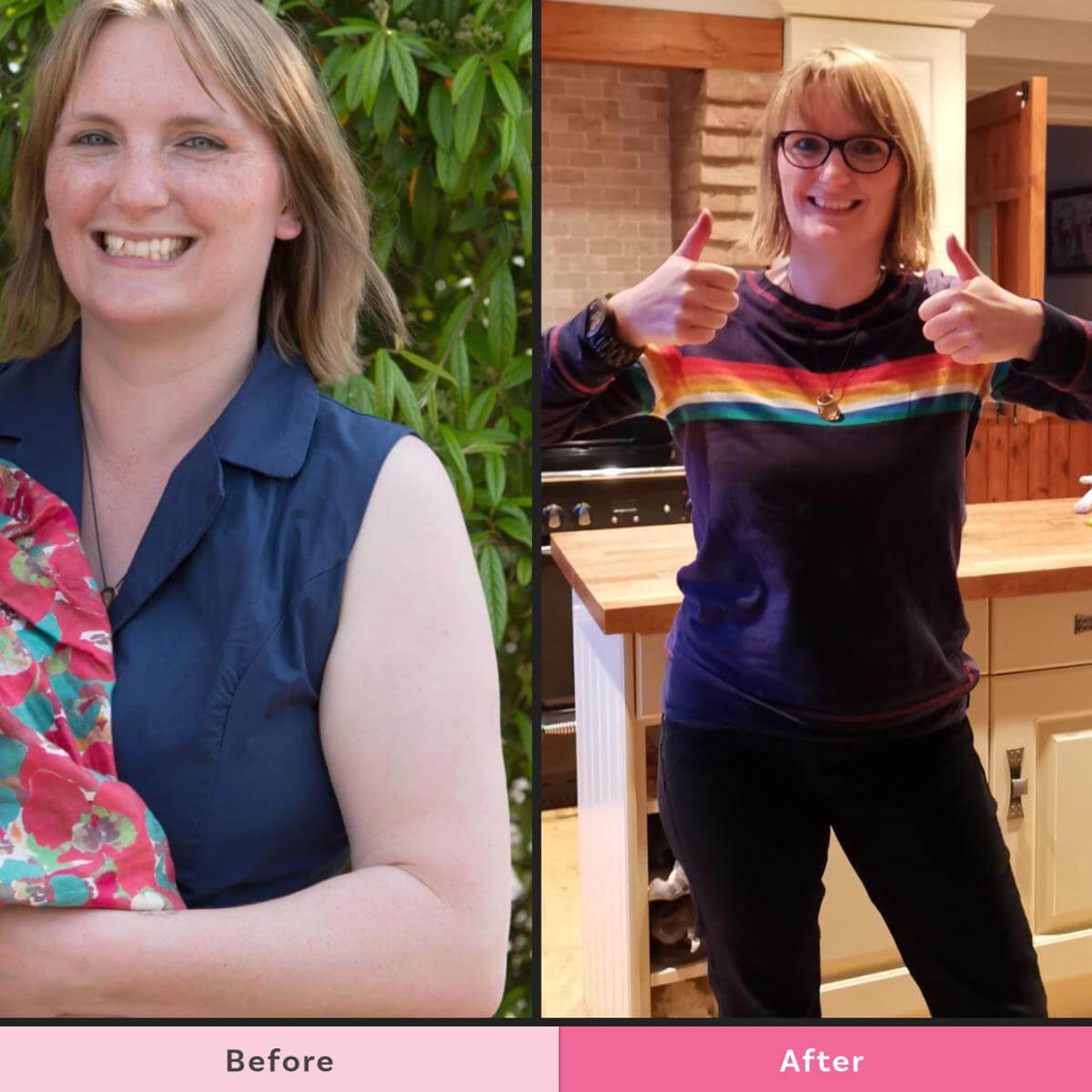 "Hi ladies, I'm Amy, I've got three cheeky children and I'm super excited to be a motivating mum! I've been following Healthy Mummy for 4 months now and WOW my life has totally changed!
In a nutshell I've…
Lost a stone
Lost 17 inches
I found a love of exercise!
I run 5km every week
Had a total mindset change towards food
"Healthy Mummy has changed my life in so many ways! If you're new to Healthy Mummy or not sure whether to go for it I say do it! You won't regret it.
"If you're just starting out I'd say start slow, introduce a change each week. You don't have to jump right in and by making small changes you're much more likely to stick with it.
"Buy a Healthy Mummy Smoothie. It's really tasty and so versatile, you can use it as a meal replacement or a snack and there are so many tasty recipes on the app you'll never get bored!  
"Follow the Healthy Mummy Facebook support group. There are do many mummies on there who have been where you are. The group is full of positivity and motivation and always someone around to answer your questions.
"My long term goal is not a certain weight or size it's just to feel happy and confident with who I am. I also like to set weekly and monthly goals just to keep my motivation high and give me something achievable to aim for.
By the end of December, I will have reached my goals of… 
Losing another 4lb
Losing 4 inches
Run 20km (5km per week)
Amy adds, "I'm so excited for December 28 Day Weight Loss Challenge, not just because it's Christmas but because I will be celebrating in style and will be in such great company with all the Healthy Mummy's who are there with each other every single step of the way."
Janette has lost 2 stone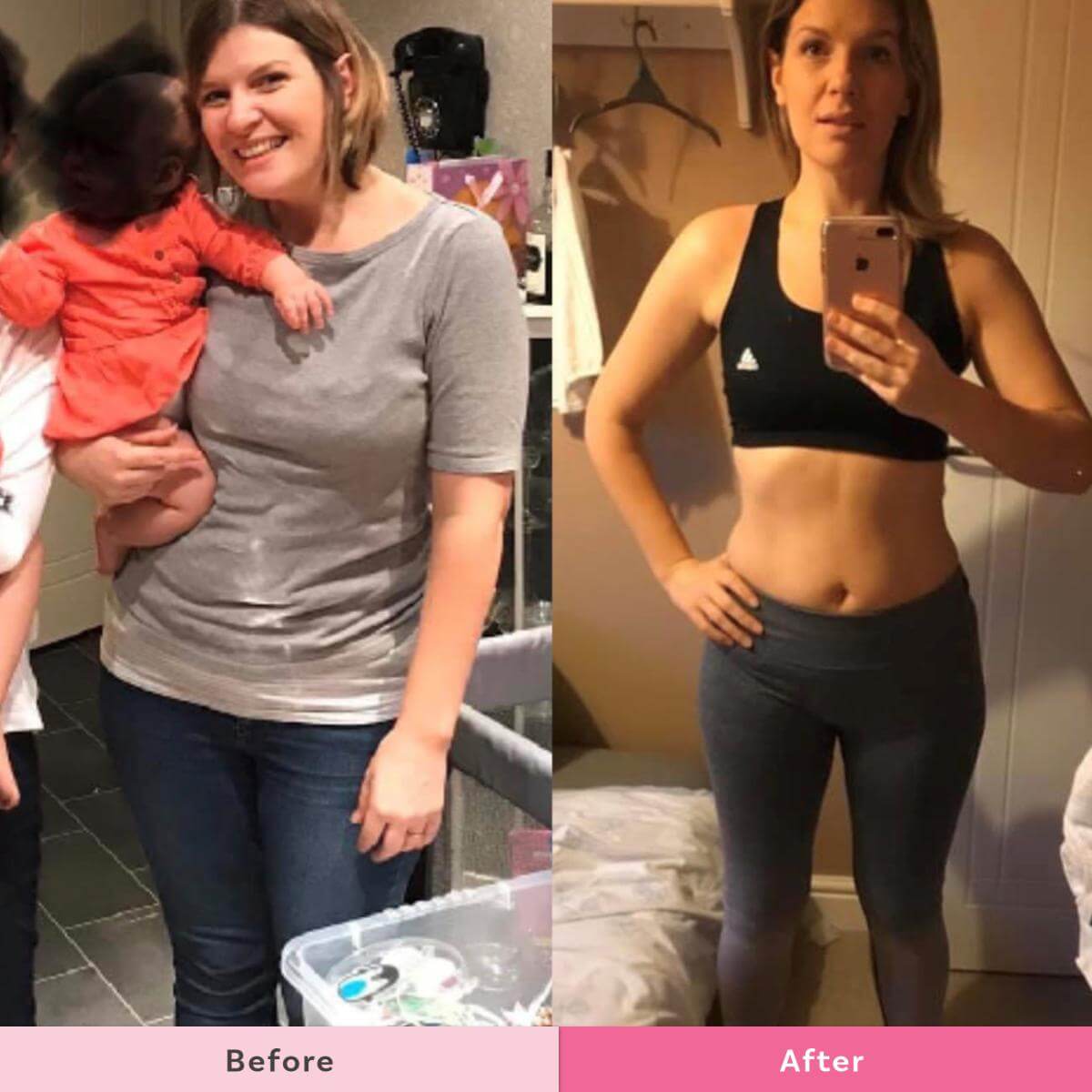 "Hi, I'm Janette, I'm 34, I'm a working mum who's also studying to be a Chartered Accountant. I live in Loughborough with my Husband and my 2 girls aged 3 and 18 months.
"I've been a Healthy Mummy since March 2019, I signed up to the £1 offer after seeing a Facebook ad and haven't looked back.
"I've always been a bigger build and curvy/pear shaped but I found after having 2 kids I was rounder, bigger and relying on bad food and bad habits to get me through the day. I knew I needed to change something and Healthy Mummy was the answer.
"I'd achieved a 2 stone weight loss by October! I wear smaller clothes now than when I was a teenager, and I do little or no exercise. November was a bit of a bumpy ride for me and I coasted through just about maintaining but gaining a few lbs along the way.
"I'm in study mode right now for a December exam and I would normally surround myself with sugar-filled snacks and drinks to give me 'energy' and get me through it. But this time I'm doing it the Healthy Mummy way. Lots of water and only Healthy Mummy snacks. Wish me luck!
"I'm ready to get back on track for December, see the year out on a high and be the fittest and Healthiest Mummy I can be for all those Christmas snaps with the kids that I'll be happy to look back on this time around!
"Not only has Healthy Mummy helped me lose weight, improve confidence and provide healthier food for my kids. It's improved my health and endometriosis significantly!"
Janette's favourite Healthy Mummy meals:
"I'm obsessed with breakfast. I love the Apple cinnamon slices and the Peanut butter & banana breakfast bars, 3 ingredients, 25 mins and I've got breakfast prepped all week long!!"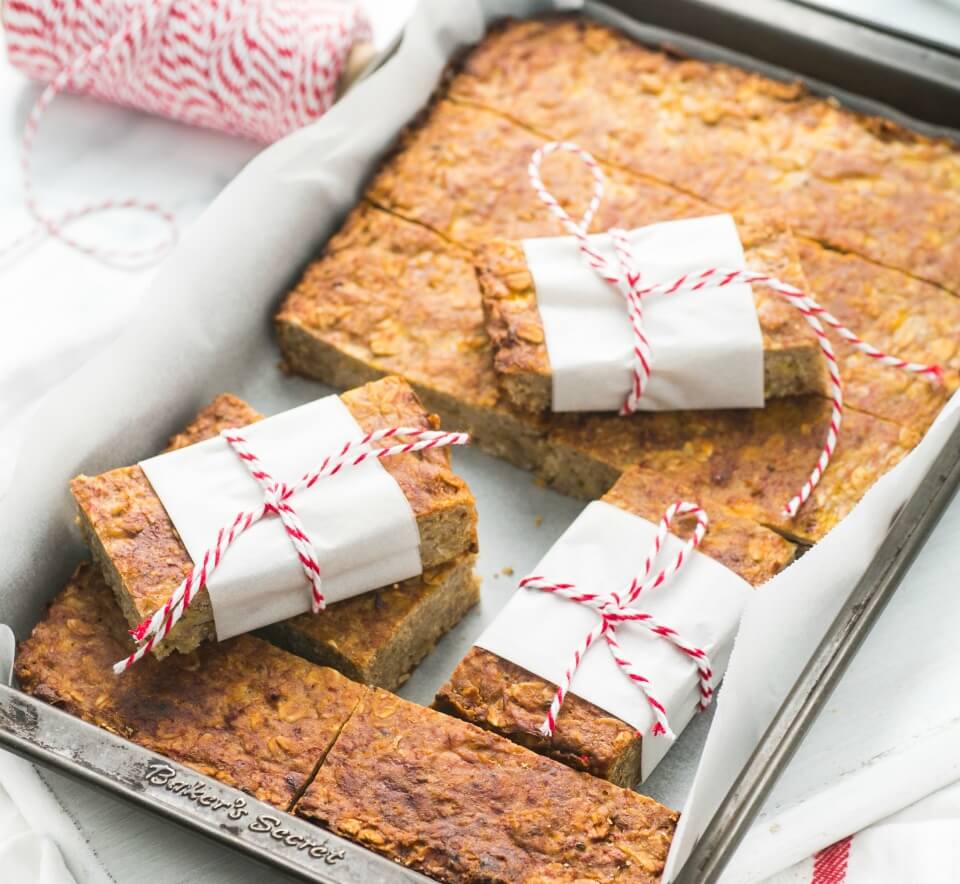 Janette's tips:
Take it one step at a time, don't flip your current life upside down, up your water intake, switch your snacks, little by little you'll reach your own level.
If you can't do everything at least count the calories, it really helps if you can't food prep everything you want.
Don't let a bad food day ruin your week, pick yourself up, dust yourself off and start again in the morning.
Laura Linklater has lost 4 stone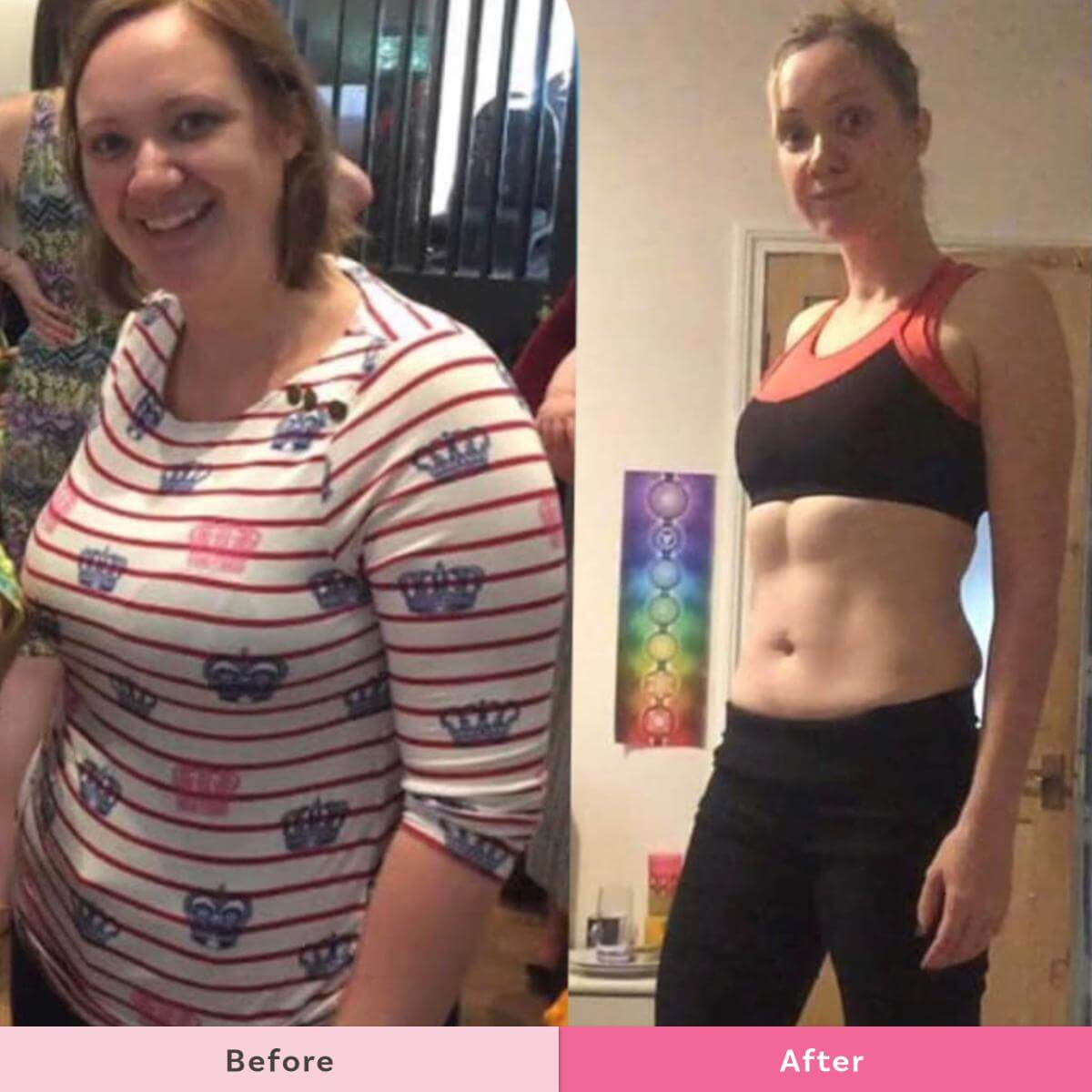 "Hi, I'm Laura, I'm 35 and I have 3 kids, ages 4, 2 & 1. We live in Otley, West Yorkshire.
"I joined Healthy Mummy in July 2018, after baby no.3 was born and I weighed 13 stone. I took a while doing the odd exercise video and experimenting with recipes, but I didn't start fully following the 28 Day Weight Loss Challenge until September 2018.
"I saw great results after that and lost 4 stone between then and July 2019. I've maintained my weight at 9 stone.
"I started doing the 28 Day Weight Loss Challenge because I felt like my body wasn't my own anymore – it was bigger and weaker than ever after 3 singleton babies in 3 years and I just felt tired, sad and overwhelmed with day to day tasks.
"The improvements in fitness and body changes have only made me more likely to keep going with it – there's just no reason to change what I'm doing and I know I'm protecting my health and my family's in the long run by being active and eating great food.
"My goal is really to keep as I am but also to get stronger and fitter and make myself, my husband and my kids proud.
"My weight has stayed the same since July, but my body is changing and toning, which is where I want to be."
"My nails and hair are so much stronger now. And I find it easier to go to sleep in between feeds now I have one as an evening snack, where I used to lie awake hungry after he fell asleep again – or reach for the biscuits. Better quality sleep has been another enormous benefit since starting Healthy Mummy. I don't get a lot with three small children, so being able to actually sleep properly is a big deal for me."
Laura's favourite Healthy Mummy meal:
"My favourite meal changes regularly, but Stovetop Lasagne is always a people pleaser in our house. My favourite snack is probably hot cross bliss balls – I just love the mixed spice and the orange juice.
"I love Healthy Mummy Smoothies! I have each flavour at home and I use them to make sure I don't skip meals and then binge in the evenings, which used to be my weakness. I often add extra ingredients like fruit or spinach, but also sometimes have just powder and oat milk if we're heading to the park or baby is teething."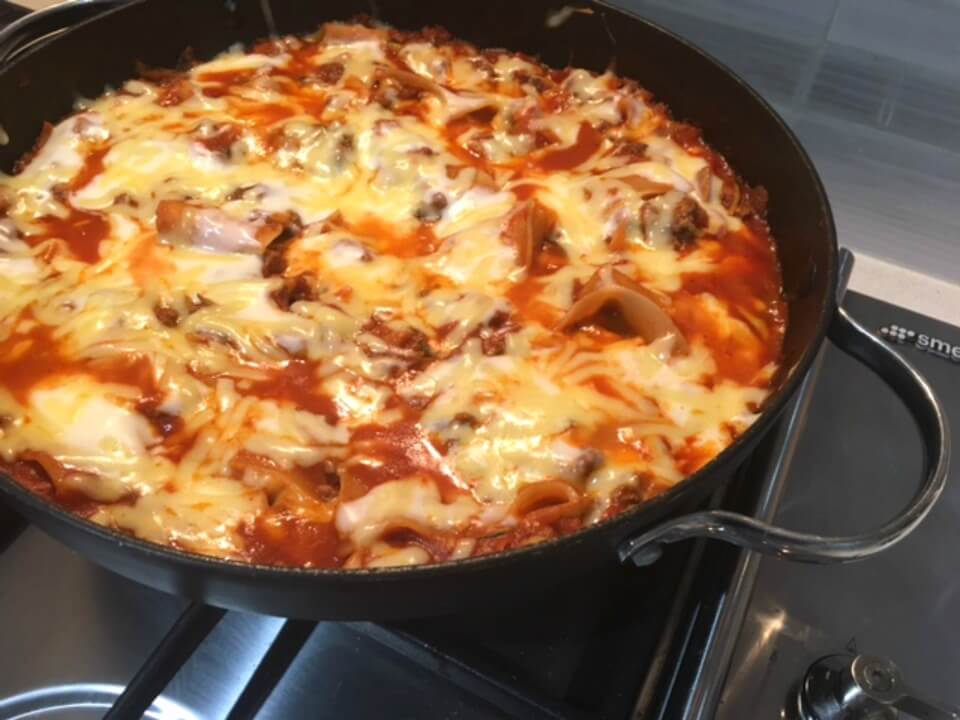 Laura's tips:
Drink water. It's so easy, but few of us manage to drink enough (me included!) and it is a real game-changer. Set alarms, use the app reminders, buy a new water bottle, whatever you need.
Tell your loved ones and ask them not to buy you chocolate or cakes. I have an actual list I gave my husband, which includes things like flowers, long hot bath, face mask, reading a novel in a coffee shop. Taking food out of your reward/ commiseration mechanisms is a total life changer. It takes a long time, but small steps get there.
Take small steps! It can be a bit overwhelming at first trying to overhaul your lifestyle, get out and about, do the videos, buy new ingredients. It doesn't HAVE to be all in one go. Changing snacks to Healthy Mummy ones, then adding in exercise is great for the first week or two. Then play with some dinner recipes etc and build up from there.
Nicki McMahon has lost 1.5 stone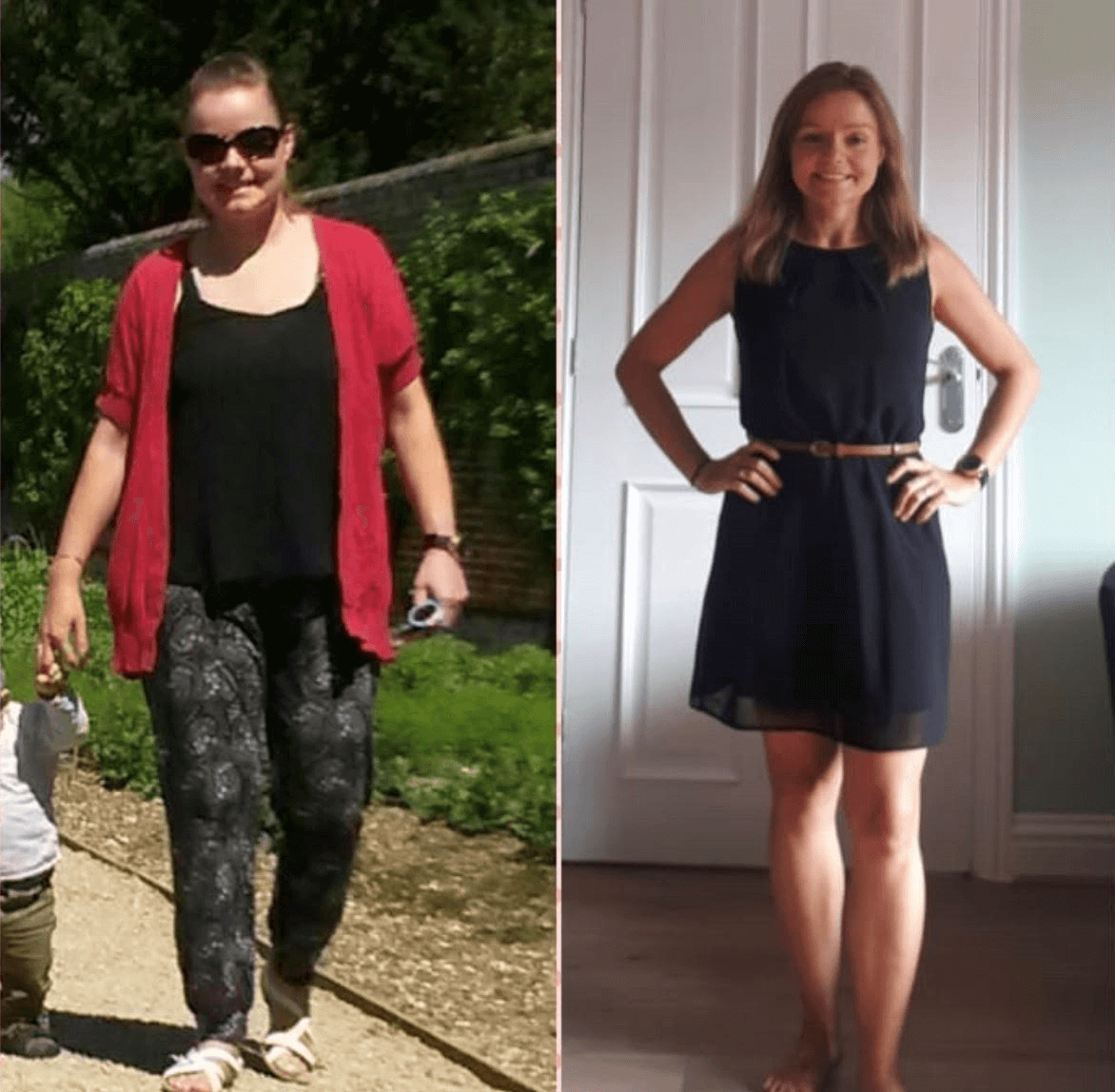 "Hi! My name is Nicki, I'm 34 years old and have two children aged, 6 and 2.5 years old. We live in Cambridgeshire. I joined the Healthy Mummy in June 2018 and have lost 1.5 stone since then. I feel happier, healthier and more confident. It really is a lifestyle change.
"I've have seen so many health benefits from being on the Healthy Mummy. I hardly ever get ill because I exercise so much more. I never feel bloated when I stick to the plan as I eat proper food and in the right quantities. Healthy Mummy has taught me so much about fuelling your body right rather than being on a low-calorie diet and piling the weight back on after."
"I continue with the 28 Day Weight Loss Challenge because of the way it makes me feel. I have had a few rubbish months in 2019 where I haven't stuck to the plan 100% but I'm determined to get back on track and finish 2019 off feeling great. I want to continue focusing on toning up."
Nicki's favourite Healthy Mummy meals:
"I've got so many favourite meals on the app now that it is hard to pick just one."
"I absolutely love the Healthy Mummy Smoothies as they're quick and simple especially when your mornings are rushed like mine. I literally make mine as we all put our shoes on to head out the door in the morning and I then take it to work and enjoy it as my breakfast."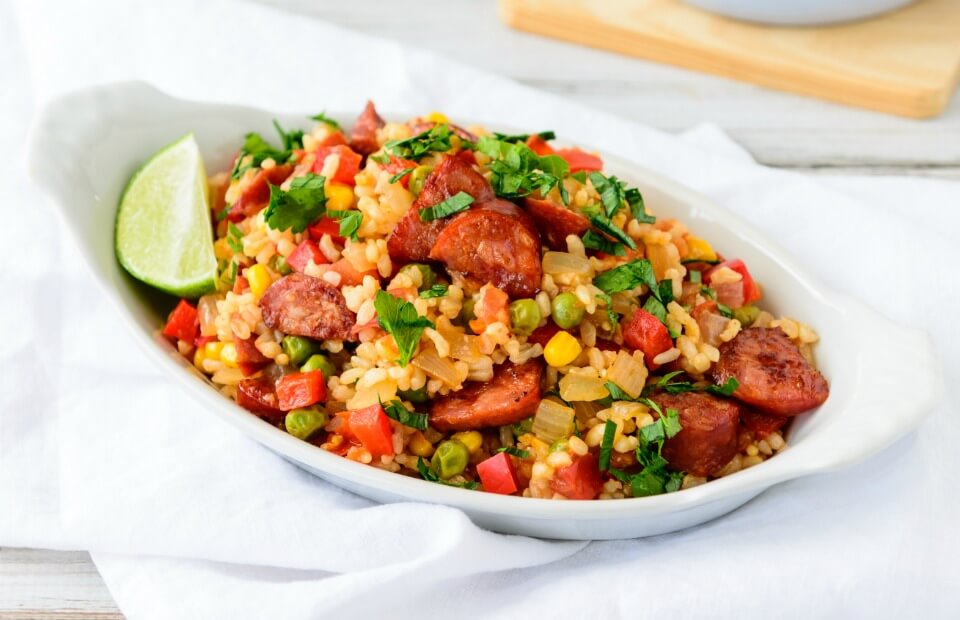 Nicki's tips:
Believe in yourself, put your mind to it and you can do anything.
Plan your meals and stick to the plan.
Try and fit exercise in whenever you can, 10 minutes is better than nothing at all.
Thanks for sharing a bit about yourselves girls. We can't wait to join you on the December, 28 Day Weight Loss Challenge.
Join these mums and so many more on the 28 Day Weight Loss Challenge.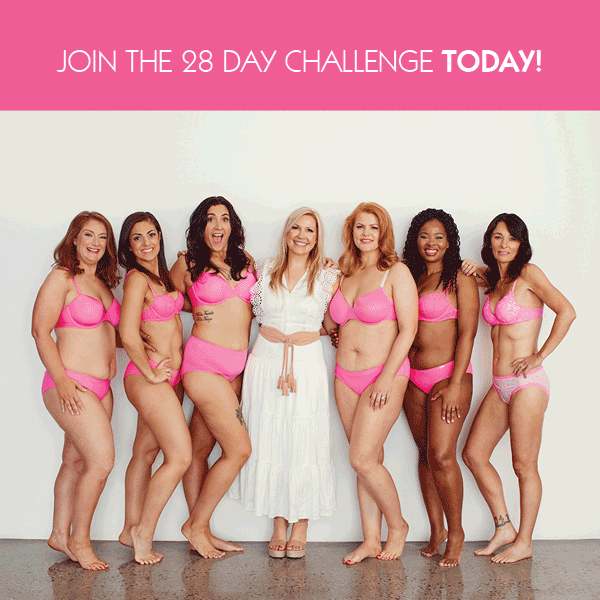 The mums only 5 star rated app with over 1.6k reviews in 8 weeks!!
You get unrestricted access to :
● Nutritionist & chef designed weekly meal plans
● Personal Trainer crafted At-home workouts- 28 minutes and under
● Daily Motivation from My Coach
● Personalised Shopping lists to make life easy
● Over 4,000 healthy and delicious recipes at your fingertips
● REAL TIME support from The Healthy Mummy Team and OVER 200,000 other mums