Hooray!!!!! It's Day 1 of the 28 Day Weight Loss Challenge – and the Belly Blaster round! 
This January, our Challenge is all about helping you to beat the bloat!
Are you ready?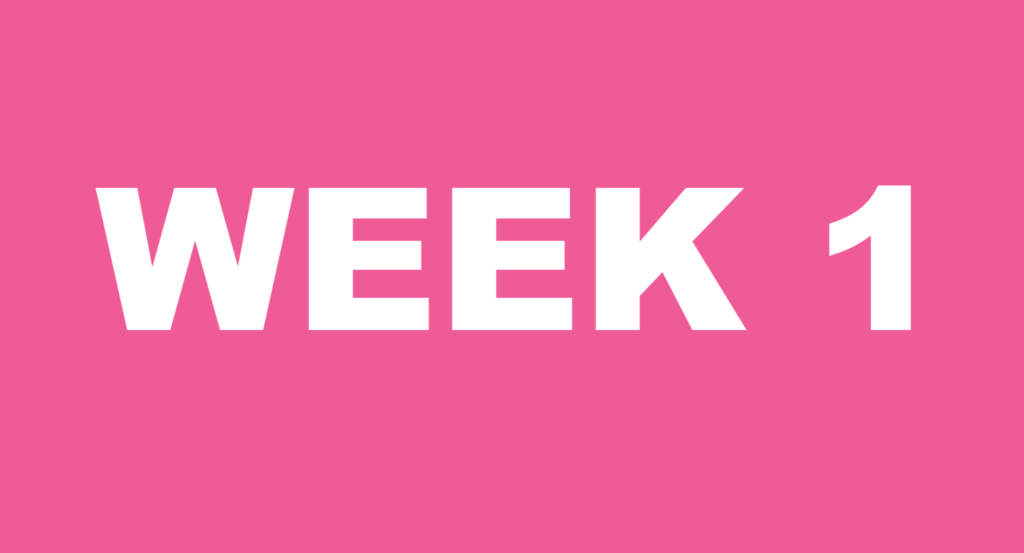 More on this month's Challenge theme
Hands up who would like a flatter, more toned tummy? Um, yes that's right, everyone!
Mums from all over the globe have been writing to us and asking for simple, do-able ideas for blasting belly fat.
And the Healthy Mummy has delivered, as the January 28 Day Weight Loss Challenge is the BELLY BLASTER CHALLENGE!
The belly area is often a cause for concern with many mums, and not just immediately after giving birth.
Our busy lives and the stress of being a mum can sometimes make it harder for us to focus on reducing fat from this area.
The Belly Blasting 28 Day Weight Loss Challenge will provide you with everything you need to blast away the fat from your tummy.
The meal plans are loaded with recipes containing ingredients perfect to reduce belly fat as well as exercise plans and long-play workout videos focused on working on the key tummy areas.
Day one means it's Fitness Test Day!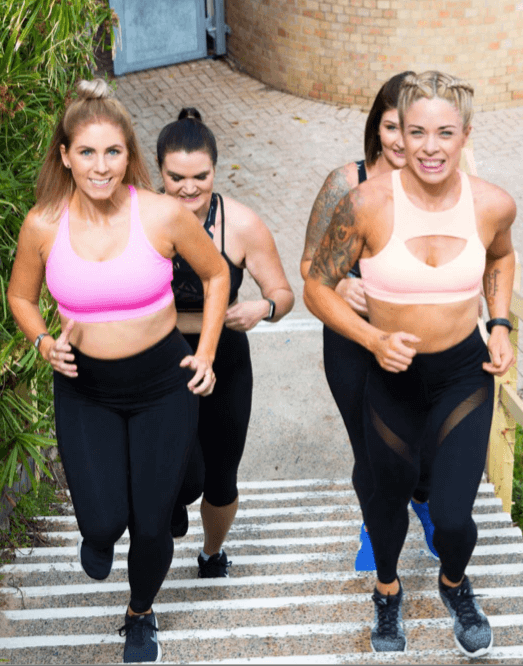 It's day one of the January Challenge. Do you know what that means? It's Fitness Test Day!
As part of our 28 Day Weight Loss Challenge we encourage our mums to complete a fitness test on day 1, day 14 and day 28 of the Challenge. 
Don't forget to complete your fitness test to help you set new goals or use as an indicator to celebrate how far you have come!
The Healthy Mummy Fitness Test is a fantastic way to track your fitness and progress without worrying (or stressing about) a number on the scales.
The test helps you track your upper body, lower body and core strength progress over the Challenge. For more information on the Fitness Test – be sure to use your Challenge App – hit the exercise tab and look under the section 'Exercise Plan'. Here's info on how to complete the fitness test.
Check your BMR ladies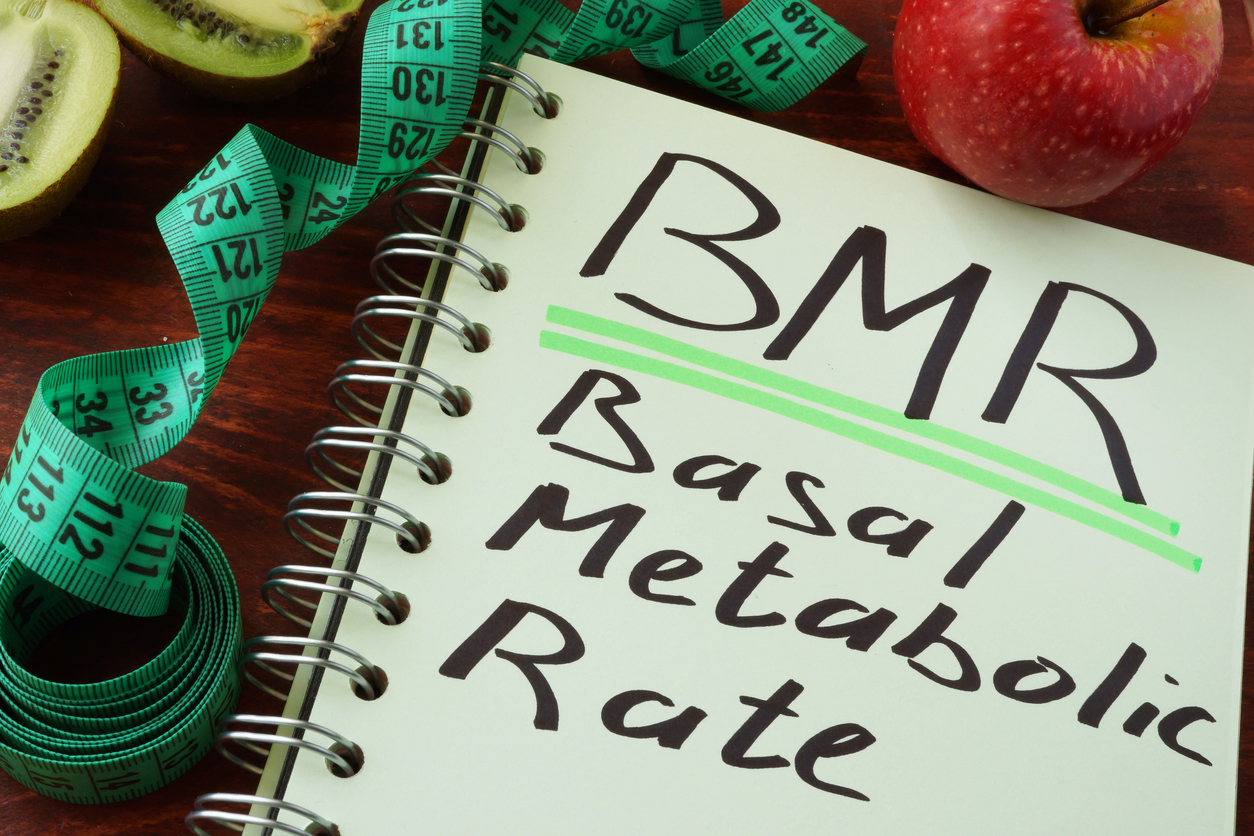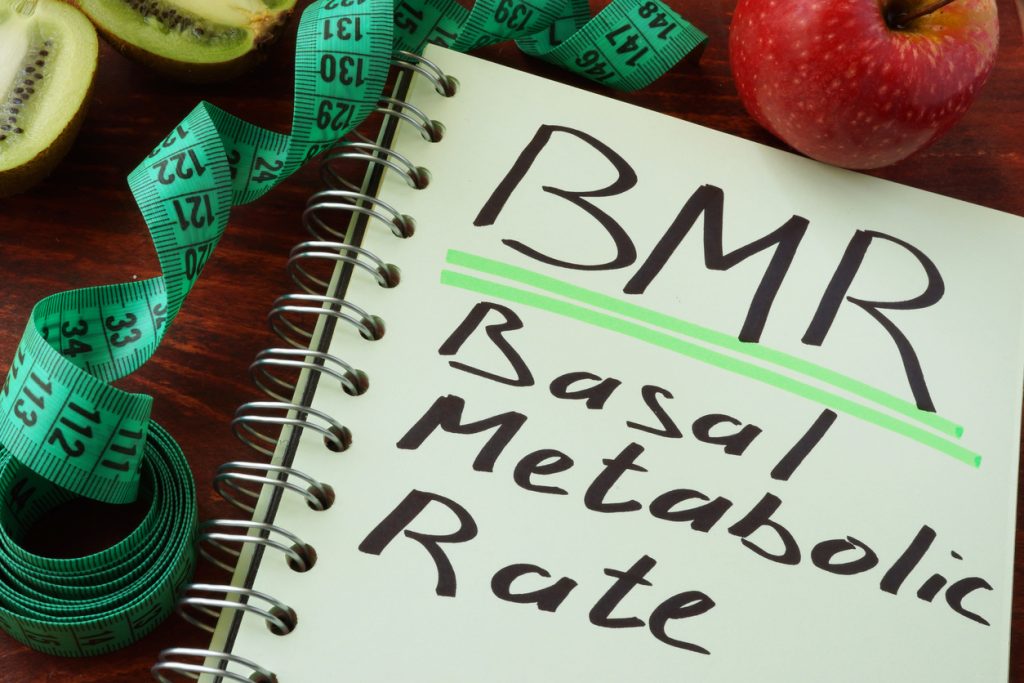 Day one of the challenge is also the PERFECT time to take your measurements and check your BMR.
Your BMR is your basal metabolic rate.
This is an important number to know on the 28 Day Weight Loss Challenge, firstly so you're aware of how much you can eat and still lose weight, and secondly, so you know how much you must eat to stay healthy – you must never eat below your BMR calories, as this can send your body into energy-conserving starvation mode.
Click here for more on how to calculate your BMR.
New things 
Spotify playlist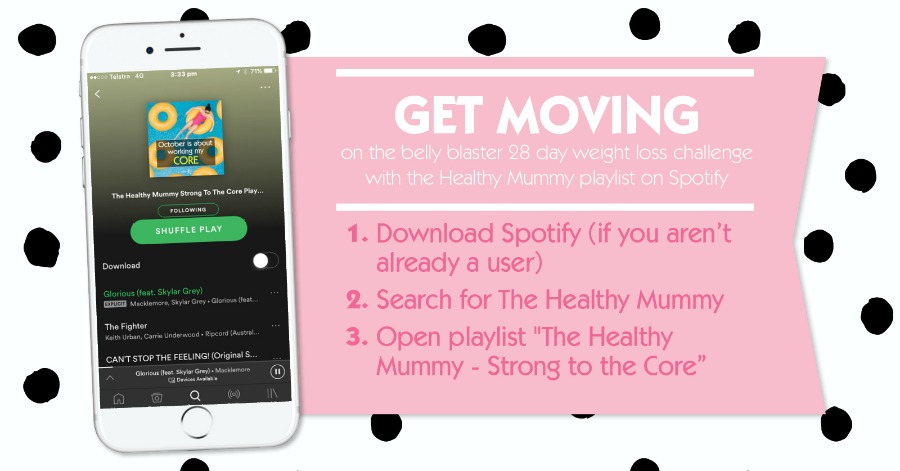 We are so excited to have a playlist in Spotify, to kick-start our Belly Blasting Challenge.
To use it:
Download Spotify (if you're not already a user)

Search for The Healthy Mummy

Open playlist "The Healthy Mummy – Strong to the Core" 
Postnatal Exercises
Check out the great Postnatal Exercises, available in our Challenge App.
The early days and weeks after having a baby are a time for rest and recovery.
Performing simple pelvic floor and core exercises and walking within comfort is all you need to think about at this stage. Once you have regained your core and pelvic floor strength and if all else is going well, you can commence low impact exercises, generally around 6 weeks after giving birth.
Women who had had a caesarean section can also commence pelvic floor retraining and gentle core recruitment soon after delivery, but avoid any activity that strains your midsection for a good 12 weeks.
As a guide, avoid lifting anything heavier than your baby until you are well healed. You too can gradually return to low impact and low load exercise. You should prioritise your core, pelvic floor and posture in this time.
Core Workouts
There are also Core Workout videos in the App, for the January Belly Blasting Challenge.
Yummy food we CAN'T wait to try this week! 
Our week 1 meal plan is now live and it looks amazing!
Budget, Higher Calorie, Standard and Vegetarian are all customisable options to suit you!!
Have your cake and eat it for breakfast with the scrumptious Lemon and Raspberry Yogurt Breakfast Muffins!
Think pizza is off the menu when you're trying to lose weight? Think again! We've got a delish recipe for Healthy Prosciutto Pizza ready for you in Week 1.
And how about dessert? We've got you well covered with Two Minute Chocolate Cake and Cherry Chocolate Slice. YUM!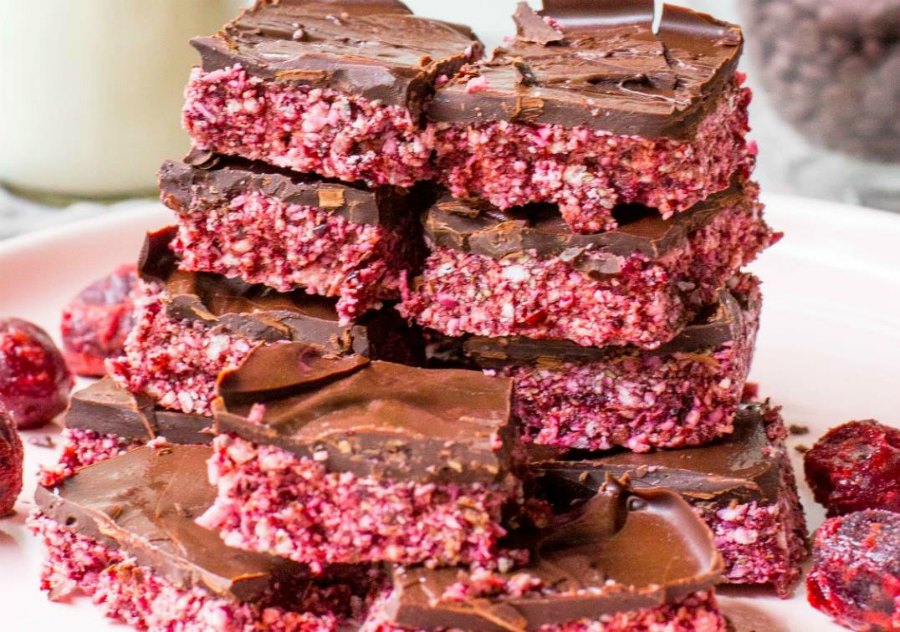 Things to remember this week
Well ladies, get ready to tackle and embrace week one! Remember,
We are here to support YOU! Make sure you join our Private Support Group to connect with other women, stay on track with your healthy eating and help you keep motivated.
Use your App! The 28 Day Weight Loss Challenge has been created to be like a PT in your pocket. You can easily download your shopping list, track your water intake, do your exercises and dissect metabolism boosting tips all from your App! Use it! 
Be patient, keeping going and you will see results!
Well ladies! Let's get ready to SMASH January and BLAST OUR BELLIES!