Join thousands of mums and change your life with The Healthy Mummy's 28 Day Weight Loss Challenge.
Throughout this month's 28 Day Weight Loss Challenge, these mums (and so many more!) will be here to give you advice, guidance and some great motivation tips when you need it. Make sure you join our great supportive Community (HERE) to help you on your journey.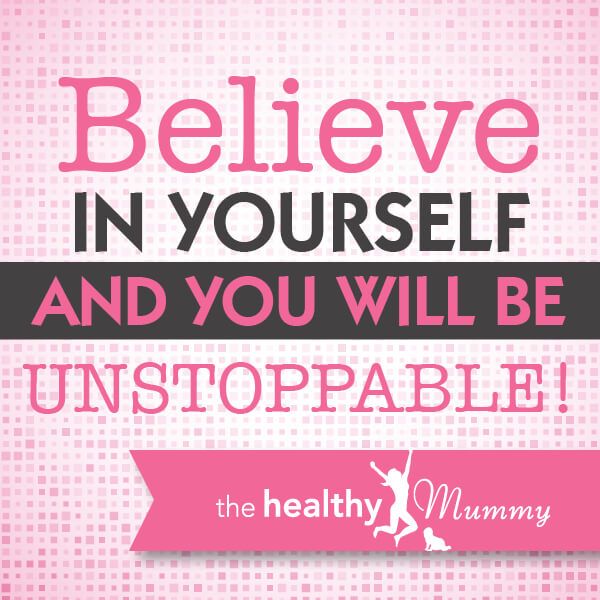 Meet our motivating mums this month
Janette Turner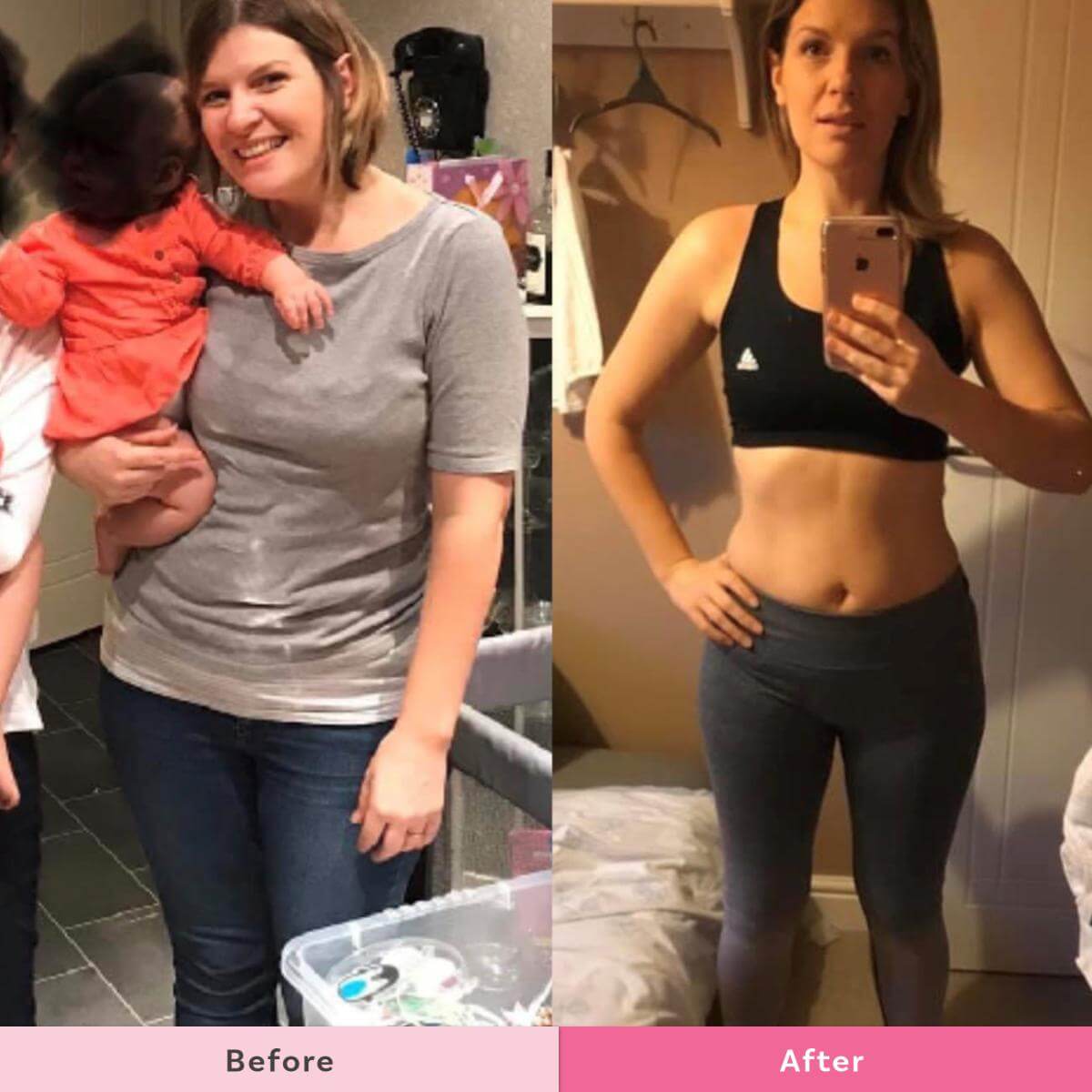 Janette, 34, is a mum of two children aged, 18 months old and 3 1/2 years.
Janette has lost 2 stone, 3 dress sizes, 16cm from her waist and 17cm from hips since joining the 28 Day Weight Loss Challenge in March 2019.
Janette shares that she joined Healthy Mummy so she could look after herself for once.
"It might sound selfish but I joined for me. So I feel better about myself, so I don't spend all my time wondering if I'm setting a good example for my kids, or if people are looking at me and thinking my husband could do better, or just generally thinking 'she's let herself go!'
"I've seen a huge improvement in my endometriosis symptoms, I have a lot less pain than before. I'm less tired or only as tired as a normal person with 2 toddlers would be!"
Janette's goals for 2020
Janette says I want to become fitter – "I'm eating so much healthier now and putting the right stuff in my body but I've still not got the fitness sorted and I could definitely do with fitting more exercise in!"
"I would love to lose another 5 kg and tone up my butt and thighs before summer."
Janette's tips for other mums:
Take it at your own pace, if you can jump in and start everything at once, AMAZING, but if not don't worry, everyone has their own level and it more effective if you don't push yourself beyond what you can manage.
Don't underestimate your daily calories intake, eating too little is just as ineffective as eating too much.
Everyone has an off day where things just don't go to plan. Don't let one bad day ruin all the good days you have had so far. Start again in the morning..
Healthy Mummy Smoothies and favourite Healthy Mummy recipe:
"I love the Healthy Mummy Smoothies – I've recently started having one a day and I try a few different ones but the Peanut Butter and Jelly is my favourite!!
"We have Homemade pizza once a week and I could live on the Peanut butter banana breakfast bars!"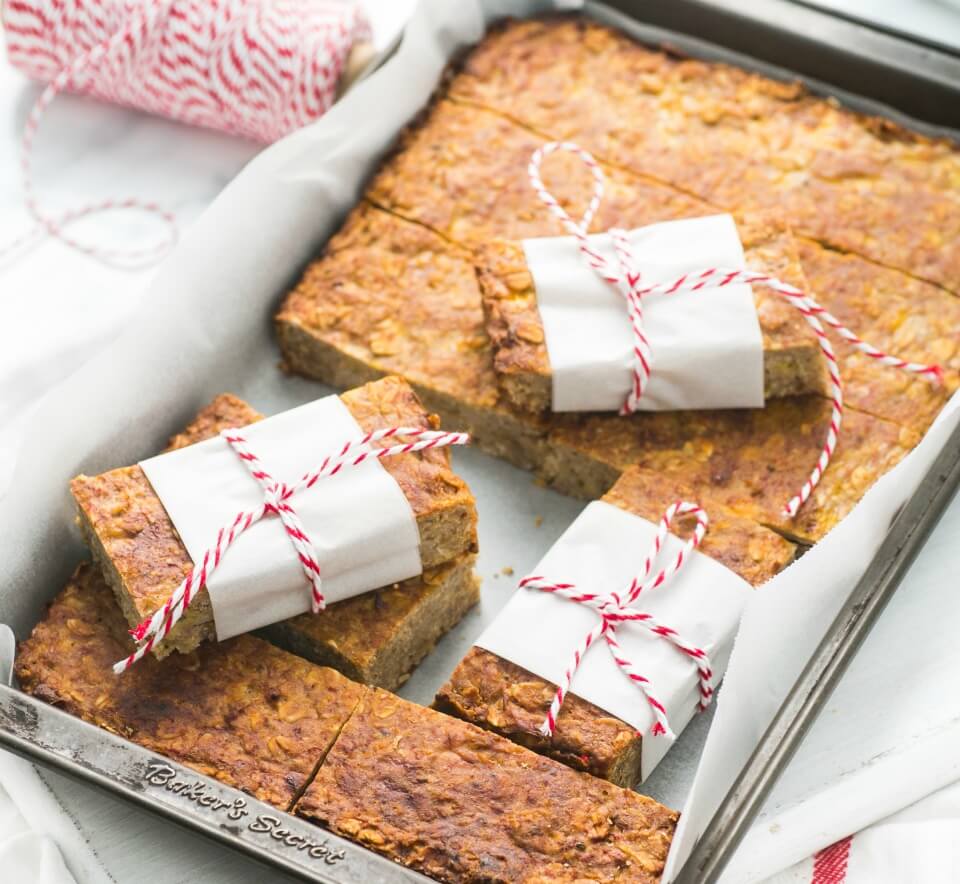 Laura Linklater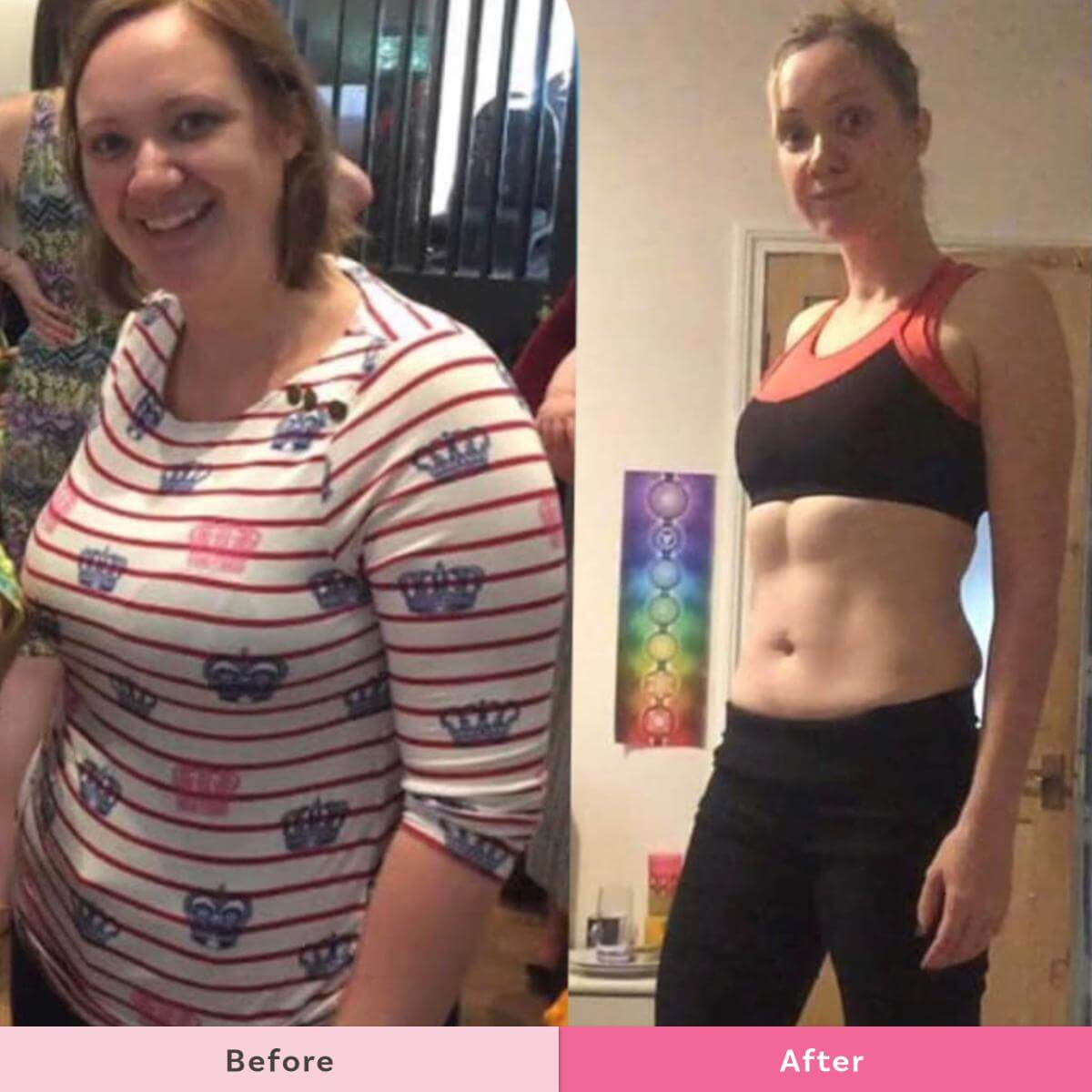 Laura, 35, is a mum of three children aged 5, 3 and 1, from West Yorkshire. Laura has lost 4 stone since she joined the 28 Day Weight Loss Challenge in May 2018 and gone from a size 14/16 to a size 8.
Laura shares, "Physically, my body got slimmer, my belly toned, arms definitely stronger (thank you yoga press ups!).
"Mentally, the mental load of meal planning and shopping lists and balancing nutrition was just lifted! From stressing and thinking about it all week to having the plan done and the groceries in my basket by end of Weds for Saturday delivery (for weekend prep)… life changing. I'm also calmer and have much better endurance for surviving home educating and younger child childcare balancing act.
"I've also found lots of friends through Healthy Mummy and found the daily dose of positivity and motivation nothing short of a revolution in my mental health.
Laura's reason WHY:
1. It works. I know it works because I've lost 4 stone. Why would I do anything else? I have to cook meals anyway!
2. It saves me money
3. The food is varied and delicious and my kids eat the vast majority of non spicy foods (and there are lots of great things for date night with hubs too)
4. I find the structure of the 4 weekly blocks and 28 Day Weight Loss Challenge overall time period motivating – short enough to be sustainable and long enough to see real change.
Laura's tips for other mums:
1. Drink water. Or squash. Or juice diluted. Or fizzy water. Or decaf tea. Water's best but whatever you need to get your hydration up. It will make a huge difference to your life and energy level!
2. Choose one thing to focus on… snacks, or breakfasts, or evening meals. I did snacks first of all and found it really helpful.
3. Keep it simple. I do 1 batch of soup for 3 days' lunches. I also only do 4 different types of snack plus a smoothie a day… a week isn't long enough to get bored of a snack and it really saves on the prep.
Healthy Mummy Smoothies and favourite Healthy Mummy recipe:
"I have one Healthy Mummy Smoothie a day (sometimes more if it's been really busy). They stopped my nighttime breastfeeding hunger pangs and associated biscuit eating.
"My favourite meal is Macaroni cheese… my kids actually sing a song about it whenever I cook it and they have no idea how much hidden veg there is in it. Snickers mousse is yummy too."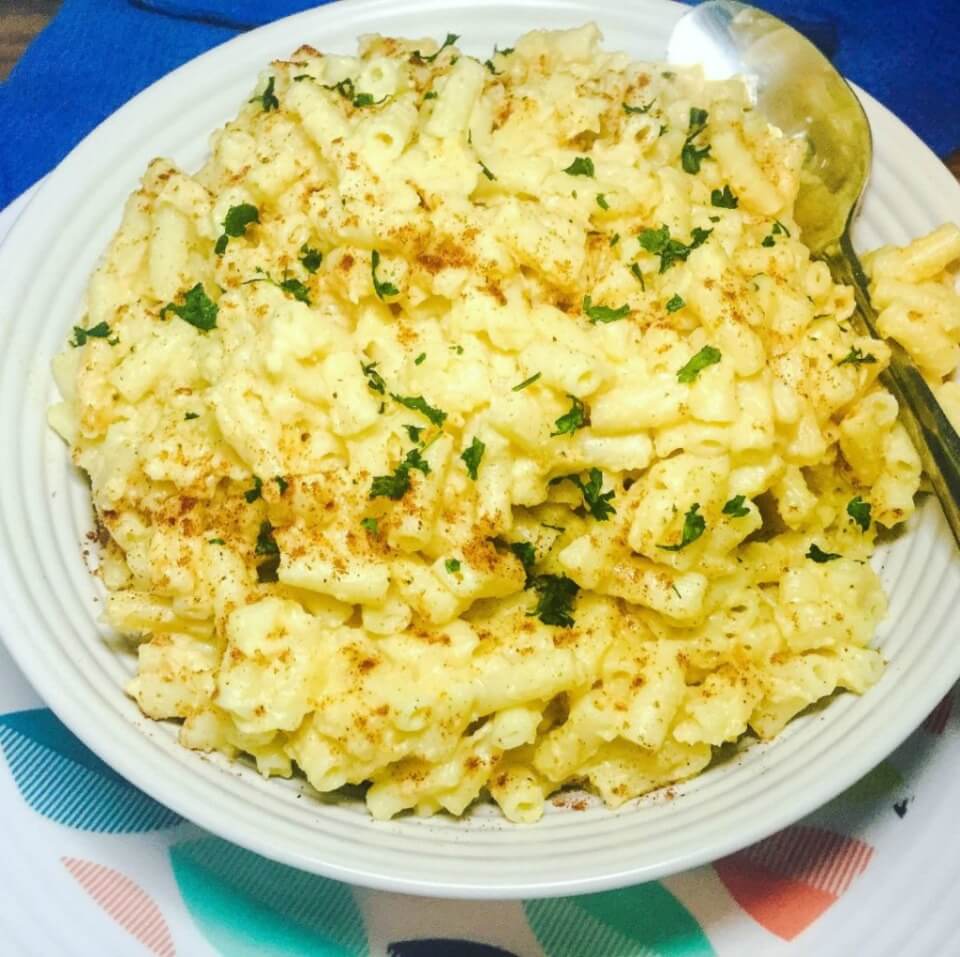 Laura's goals for 2020
Get back to 9 stone exactly
Be toned for summer
Strong arms and thigh definition
Be able to do 10k under an hour
Tara West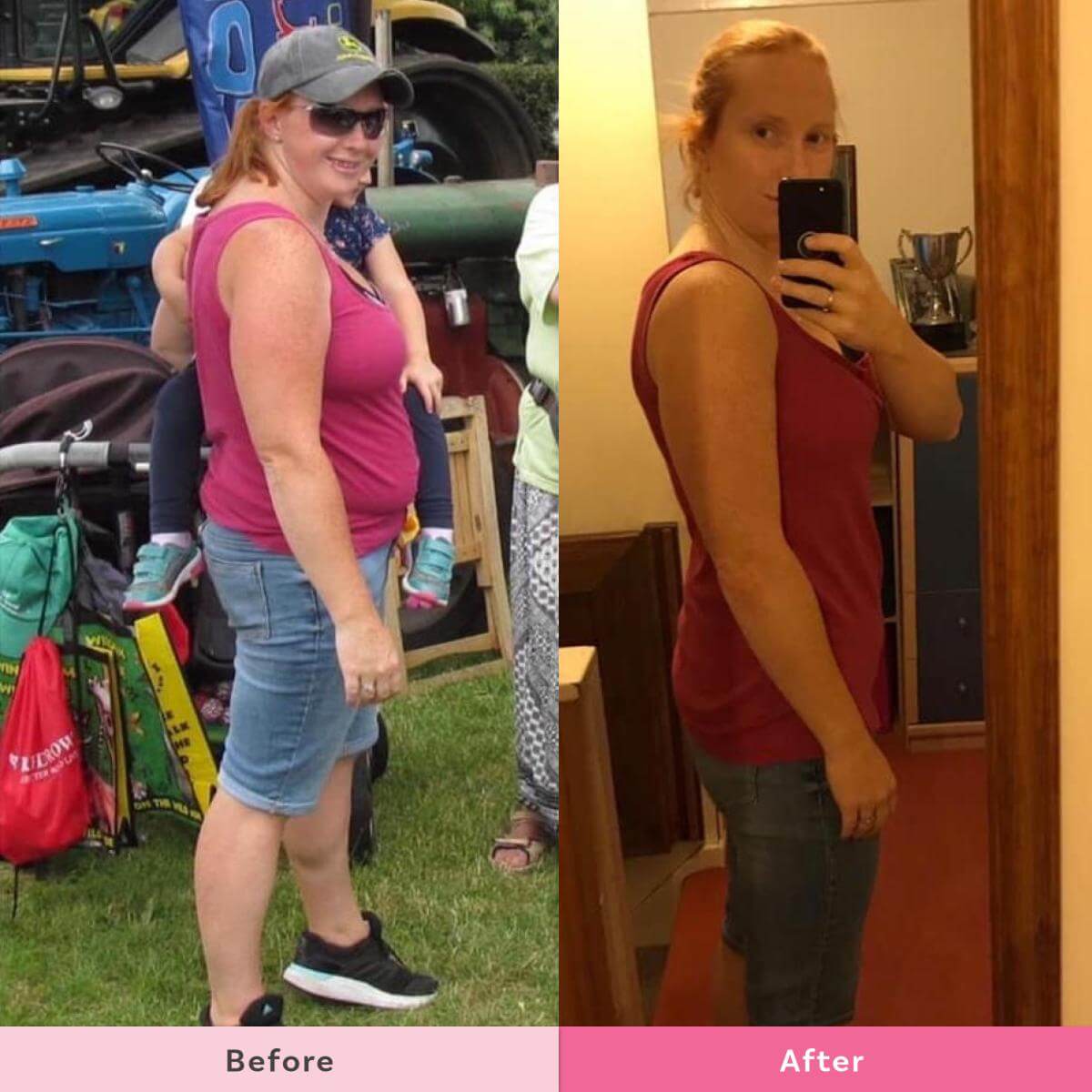 Tara West, 31, is a mum of two children aged 3 and 1 from Kent.
Tara shares, "Since joining Healthy Mummy and completing the 28 Day Weight Loss Challenge in August I have lost over 2.5 stone and dropped 2 dress sizes.
"Not only have I lost weight I've gained confidence, but my mental health has also improved massively and I'm learning to love and look after myself again. I also haven't suffered from cold sores either which is massive for me.
"I joined Healthy Mummy when I had reached rock bottom and thanks to the lifestyle change, weight loss and the amazingly supportive group of ladies I have learned to be me again but a happier healthier version of me. My family has also benefitted as we all eat healthier and are all much more active.
Tara's goal for 2020
"My goal for 2020 is to maintain my weight loss and tone up the wobbly bits. The Healthy Mummy has been amazing."
Tara's tips for other mums:
"If you are just starting out I would say go slow to start with, up your water intake, pick a couple of snacks and meals for the week to try and build a freezer stash."
Tara's favourite Healthy Mummy recipes:
"Favourite recipes here are the Weetabix bliss balls and Sausage and veggie pasta they are great for the whole family.
"The Healthy Mummy Smoothies are great too when you are starting out and when you are busy as they are quick, easy, filling and delicious!"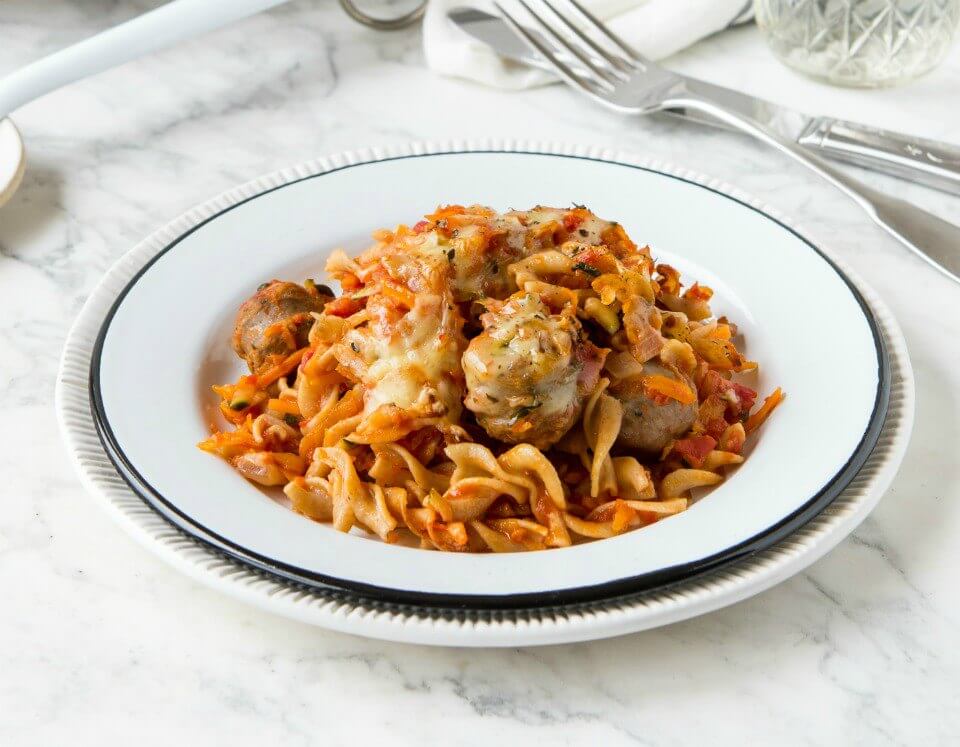 Paula Cooper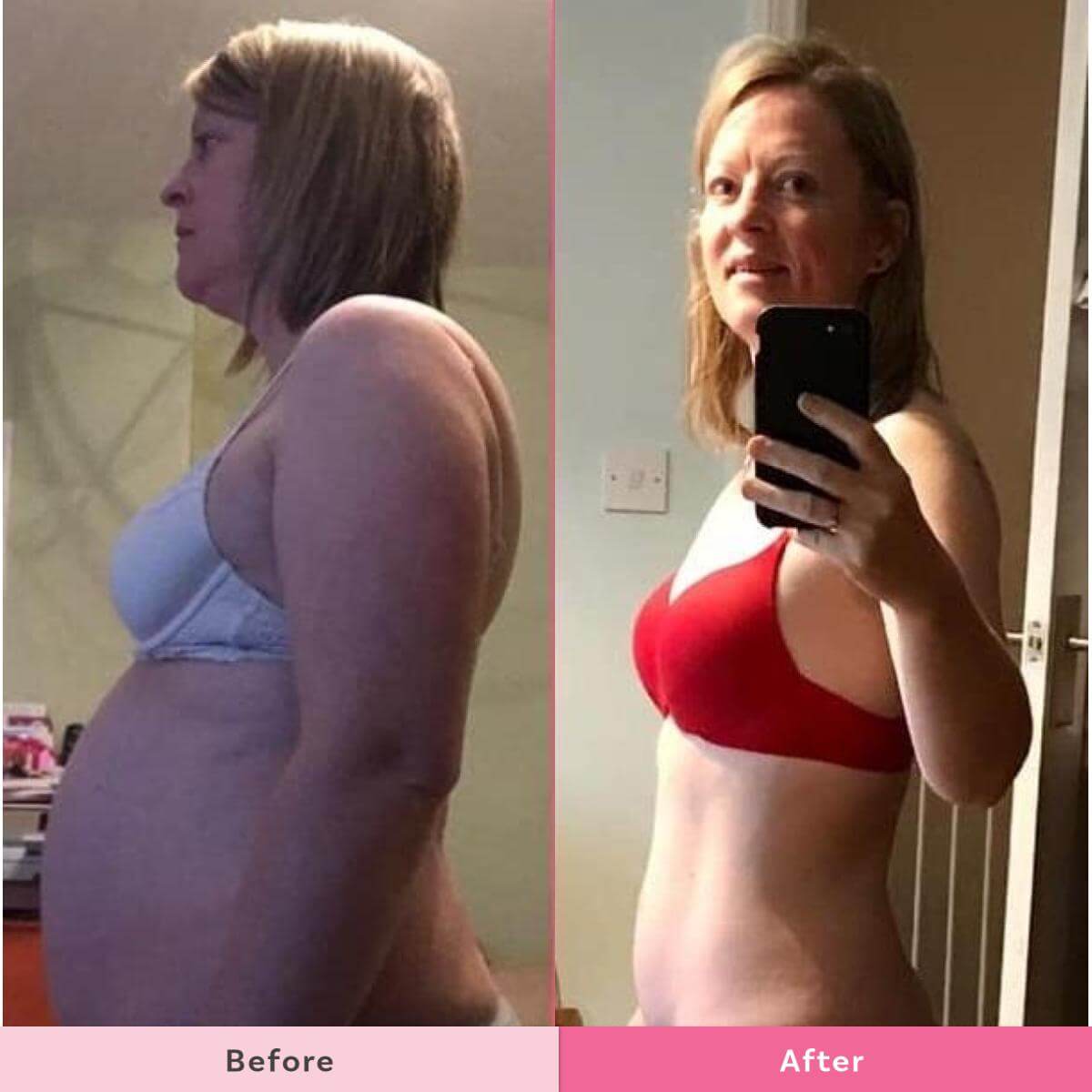 Paula, 47, is a mum of two children aged 5 and 3, from a village on the edge of the Yorkshire Dales outside of Ilkley.
Paula shares, "I am a self-employed physio as well as a partner in my other half's restaurant, so life is a little crazy here at best!
"I joined The Healthy Mummy at the very end of December in 2018. At the time I was at my heaviest weighing 12 stone. I was wearing size 16 clothes but they were tight and uncomfortable. My acne was as bad as ever (I'm a lifetime sufferer) and was the most unfit I've ever been trying to convince myself my physically demanding job was exercise (laughable when I look back!).
"Roll on 13 months and I am now 9 stone 5lbs, wearing size 8-10 clothes. My skin is the best it has ever been and I have so much energy. I exercise several times a week and have been crowned the plank queen smashing 4 minutes last month!"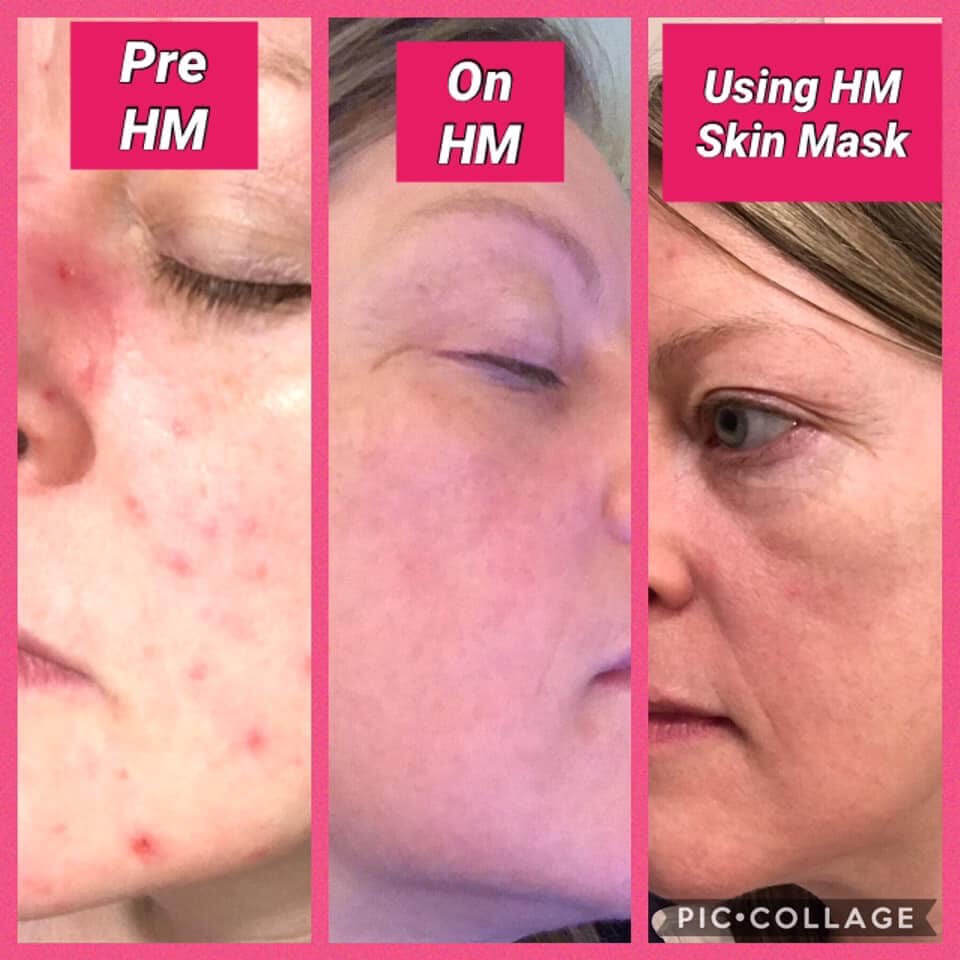 Paula goals for 2020
"My goal for 2020 is to walk down the aisle of my wedding feeling amazing and confident enough to wear a bikini on honeymoon!
"As a lifetime member, I continue to follow the 28 Day Weight Loss Challenge. I still have a few pounds to lose to reach my target weight however the main reason I continue to follow the challenges is because they structure my life!
"That might sound a bit crazy but following The Healthy Mummy means my food is sorted, my weekly shopping list is sorted, I can exercise no matter how little time I have and the community is so supportive…why would I give all that up!"
Paula's tips for other mums:
Make sure you have a freezer stash, that way no matter what life throws at you you'll always have lovely nutritious meals and snacks supporting you.
Take photos….yes I hate some of mine but oh my they are also so inspiring and keep me going.
Water – drink lots. Take a bottle with you and you will soon find yourself sipping and drinking over 2 L a day so easily. The Healthy Mummy stainless steel bottle is fantastic as it keeps your water either cold and refreshing or hot and comforting depending on your mood.
Paula's favourite Healthy Mummy recipes:
"My favourite evening meal is the Greek lamb pitta, favourite lunch is Lebanese sausage roll & favourite snack is Weetabix slice with the Florentine's a close runner up!"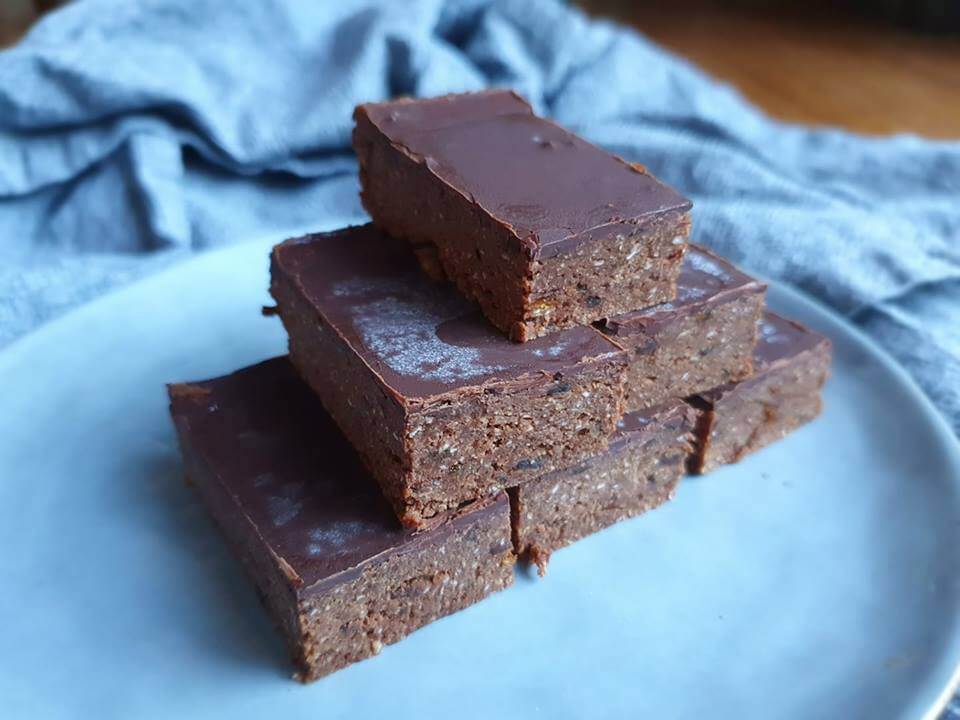 Polina Todorova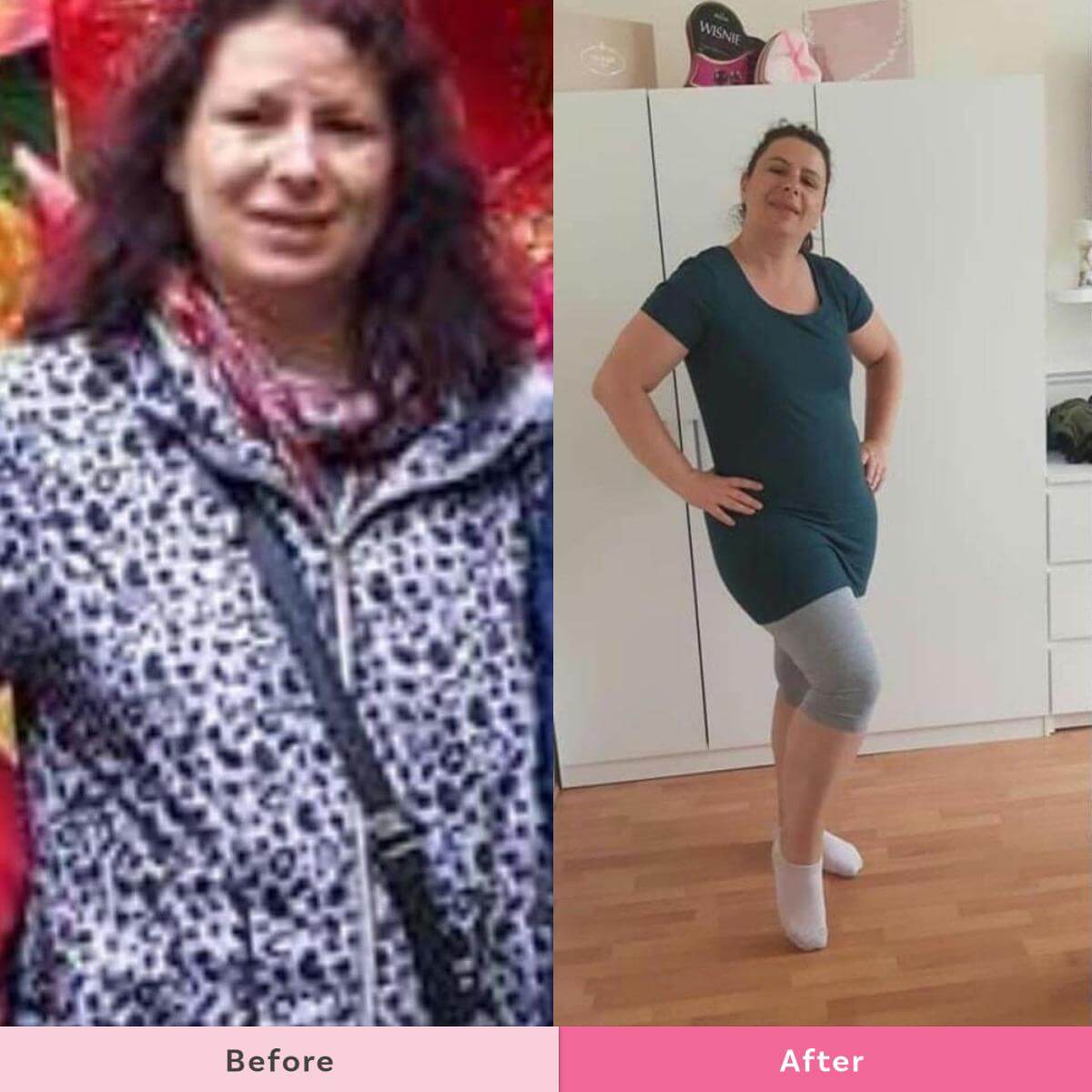 Polina, 43, is a Mum of two teenage boys, 13 and 17, from London.
Polina shares, "I started my first Healthy Mummy 28 Day Weight Loss Challenge in July 2018.
"I was diagnosed with PCOS when I was 18 years old. That is a long fight with weight. I jumped from one diet to another all my adult life.
"When I was 35 I was so tired, bored and after a back injury that limited my activities I just gave up.
"My weight went up very quickly, out of my control. In a very short time, I had gained 2.8 stone.
"The Healthy Mummy came into my life just in time when I realised that diet, starving, eating lemons all day really was not working.
"The Healthy Mummy is an amazing, balanced lifestyle. Following the 28 Day Weight Loss Challenge I lost the 2.8 stone. Yes, I know that some women have a much better result but my first Healthy Mummy lesson learned was to not compare myself with others."
"Before I started the 28 Day Weight Loss Challenge I had my health checked and it showed that I had some issues including, prediabetic, bigger liver, high blood pressure, zero fitness activity, obesity. I thought to myself, "That's enough, Polina".
"One year after I joined The Healthy Mummy my health check was totally different. No more prediabetic, liver back to normal size, perfect blood pressure checked and recorded every month 120/80, just one step away to healthy body fats. According to my Fitbit records and analysis, I 'm 99% fit for my age group."
Polina's tips for other mums:
Polina's goals for 2020
"As many of you know I started running last year. I love it and will not quit this year. I sign up for virtually every race and I have to complete it till November.
"I will accept any results that are lower to my current results. I'm not stressed about the scales anymore."
Thanks for sharing a little bit about yourselves Mums! We look forward to joining you on the 28 Day Weight Loss Challenge.
The mums only 5 star rated app with over 2.2k reviews in 8 weeks!!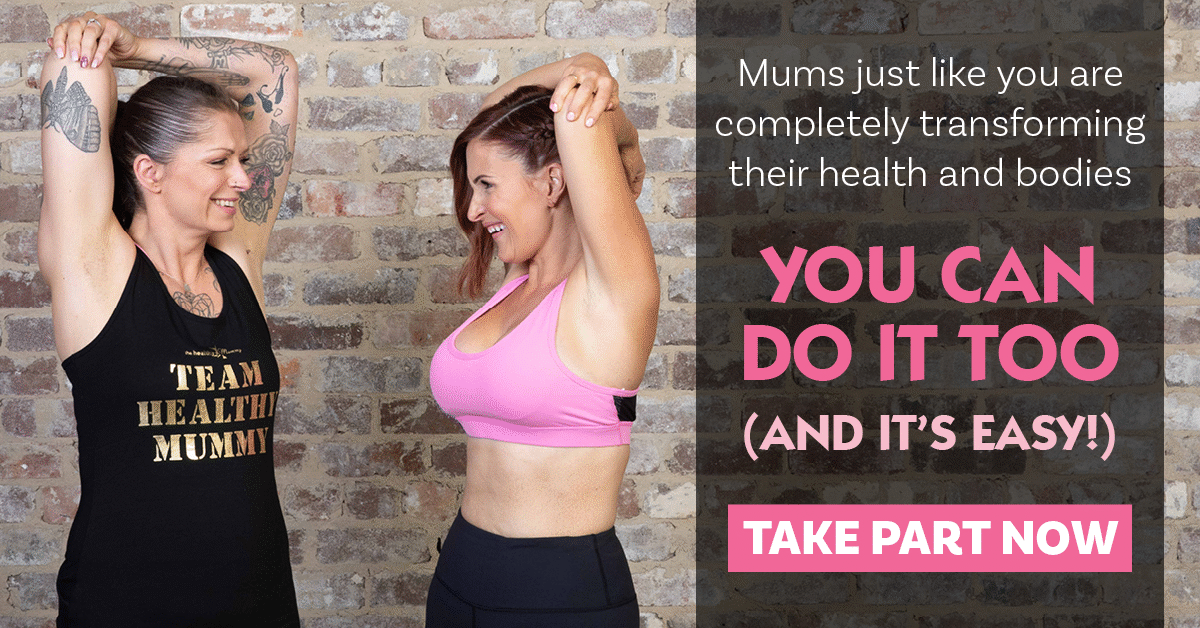 ● Nutritionist & chef designed weekly meal plans FOREVER
● Personal Trainer crafted At-home workouts- 28 minutes and under. ALL fitness levels catered for plus post pregnancy FOREVER
● Daily Motivation from My Coach and our NEW MindPower program FOREVER
● Personalised Shopping lists to make life easy FOREVER
● Over 4,000 healthy and delicious recipes at your fingertips FOREVER
● REAL TIME support from The Healthy Mummy Team and OVER 200,000 other mums FOREVER
● And BONUS Smoothie pack !
Join the 28 Day Challenge NOW! CLICK HERE for all the details.