According to the Arthritis Foundation, carrying excess bodyweight increases pain levels and the extent of widespread pain in people with fibromyalgia.
And according to one of our lovely mums, she was crippled with pain and suffering from fatigue due to fibromyalgia. She says that since she has lost weight, her pain has subsided significantly and her fatigue is manageable.
Kelly Anderson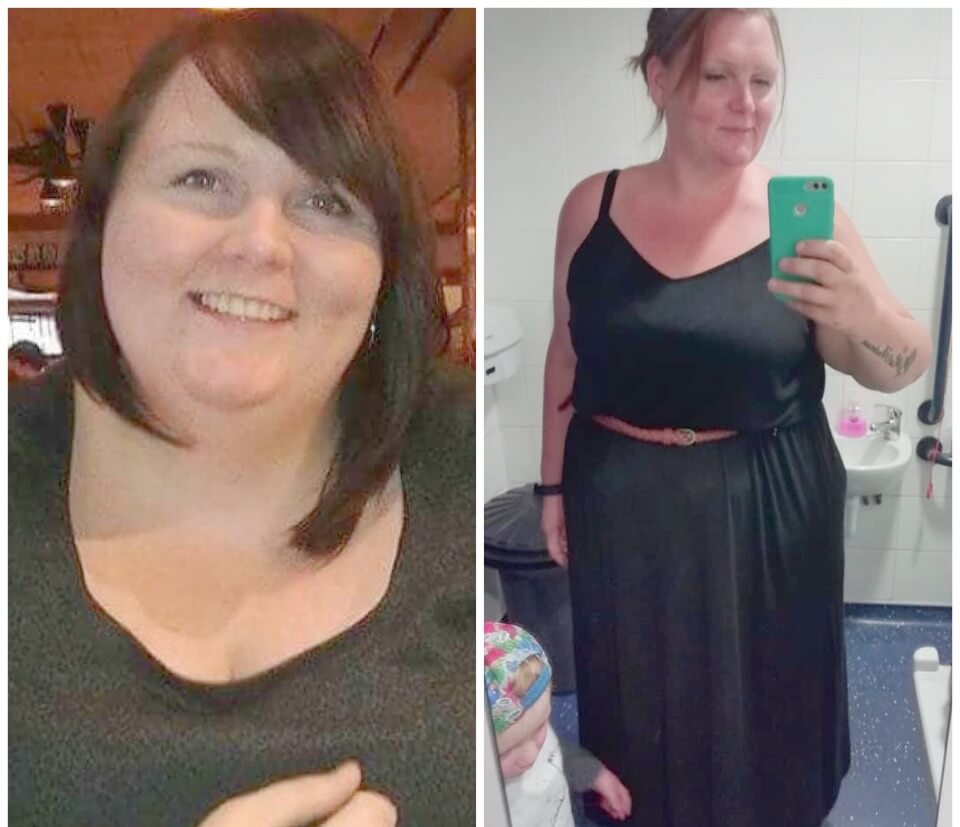 This is her amazing story,
"Before The Healthy Mummy I had days where I couldn't even get out of bed due to the pain, or days that it could take me anything up to an hour. I had to rely on my husband to help me with many things, even basics such as doing the dishes, putting washing in the machine as I just couldn't stand long enough to do any of it as it would leave me in excruciating pain. 
The thought of walking the children to school was a no no as the pain predominantly in my back and knees was too much and the fatigue was horrendous. There are many symptoms to fibromyalgia but these were my main symptoms."
Discovering The Healthy Mummy
"I started my first 28 Day Weight Loss Challenge in May and up until now I have lost 4 stone 3lb. I was a size 28/30 and now a 20/22.
Losing weight evidently takes pressure off of the joints, and I manage the pain in my muscles through low medications now where as before I took so many I was practically rattling."
Exercise
Kelly says that she didn't look at The Healthy Mummy exercises until she was 3 months in and then she started the dance fit and boxing.
She says, "I started off just by shuffling my way out of the front door to my garden gate and doing it daily, then to the end of the street, then up the hill to school. Then I started walking the school run. Then walked to school and into playgroup. Before I knew it I was walking between 6-8 miles a day without barely realising."
Kelly says that the more she does, the more her fatigue subsides. "For me, routine is key. It is almost like my body is working well with the fuel it is receiving, I try my best to keep my meal and snack times the same." Kelly says that the routine really helps with her fatigue.
Join thousands of mums on the 28 Day Weight Loss Challenge
If you are on a mission to tackle your weight and overhaul your health – then our Challenge can help!
Our Challenge includes:
28 days of at home exercise routines (no gym needed) – with video instruction
New CHALLENGE THEME each month – so you'll NEVER get bored
Customisable and breastfeeding friendly meal plans
Time-efficient exercises for busy mums – under 30 mins
Challenge combines Pilates exercises with interval and circuit training (HIIT)
Suitable for basic to advanced fitness levels
Home to thousands of EASY-TO-MAKE recipes!
Find out more of join the 28 Day Weight Loss Challenge here.
Want a sneak peek at some of the meals, snacks and exercises from the 28 Day Weight Loss Challenge?  Check out our FREE recipe packs HERE.