What a difference nine months can make! Kaire Konton-Smith has shared her incredible transformation photos after joining the 28 Day Weight Loss Challenge and all we can say is WOW!
We asked Kaire to give us her insider tips on how she transformed her body (and booty!) with the help of the 28 Day Weight Loss Challenge.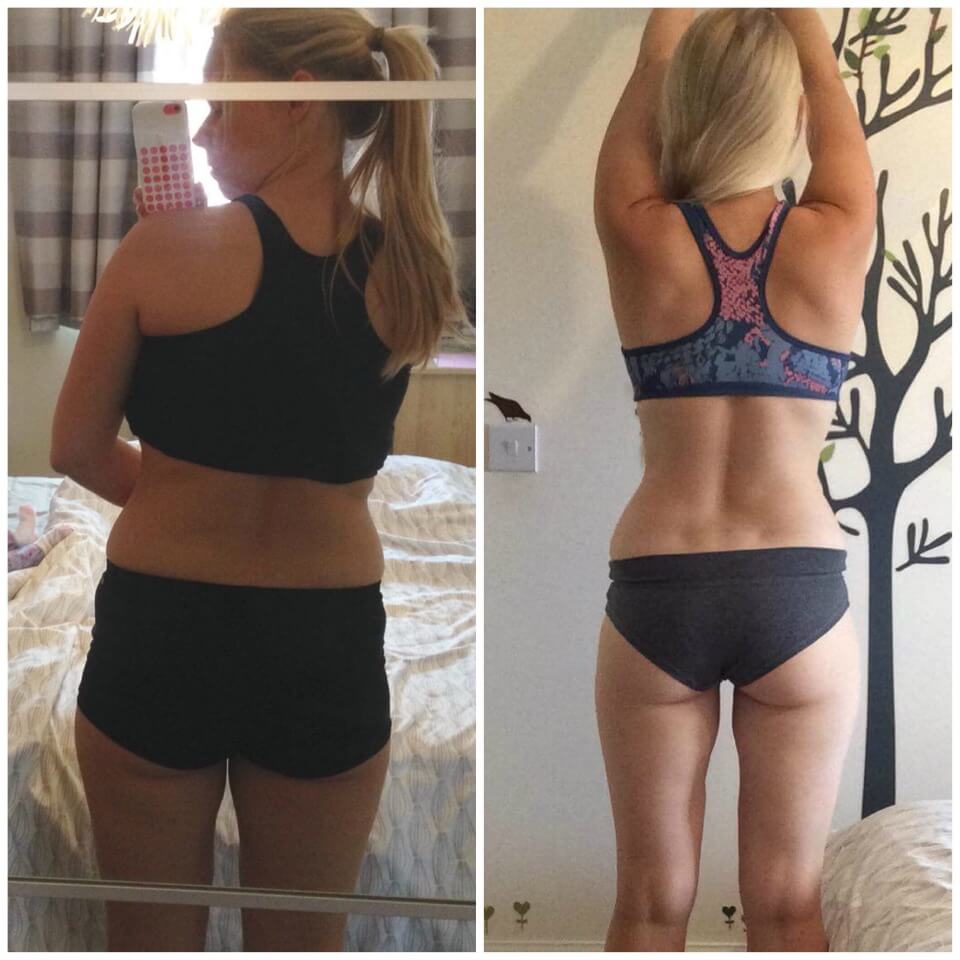 Kaire achieved all of her resolutions (and that booty!) with the Challenge
Kaire says 'I found the Healthy Mummy Facebook page and joined my first 28 Day Weight Loss Challenge just after Christmas, after being inspired by all the fantastic results I saw.'
Kaire's life before the Healthy Mummy 
Like many mums, Kaire dedicated much of her time to her family, and was so tired that she didn't have the energy to cook healthy meals.
'My kids have never slept well,' says Kaire, 'so I just didn't have the will or energy to eat proper meals.
I used to have strong coffees with biscuits and chocolate. My family suffered too as I used to rely on shop-bought sauces and meals.'
All that changed when she signed up to the 28 Day Weight Loss Challenge! We have THOUSANDS of healthy meals and snack recipes that you can choose from.
So no matter what your tastes (or if you have fussy eaters in the family) you'll be able to lose weight with a meal plan that suits you and your lifestyle.
Kaire set some New Year Resolutions
Get healthier
Kick my sugar addiction
Become a better role model for my kids
And Kaire did it! 'I have achieved all my new year goals thanks to The Healthy Mummy!'
Kaire tells us, 'My favourite thing about the 28 Day Weight Loss Challenge is the fact it includes the whole family and the meal plans are fully customisable – as that's probably the main reason it has worked for me.'
Kaire's tips for transforming your booty
Get those squats done! Squat when tiding the toys away, squat when loading the dishwasher, squat when hanging the washing out.
Try to get at least one of the 28 Day Weight Loss Challenge workouts done every day – chances are you are hooked after the first one, and will do another couple. My favourites are the Butt & Thigh workouts, and Tabata.
Don't beat yourself up for having a day off – just get right back on track when you can. And don't forget your water!
Join thousands of other mums on the 28 Day Weight Loss Challenge
If you want to take charge of your own health and weight – then join our 28 Day Weight Loss Challenge TODAY.
With THOUSANDS of delicious (and healthy) recipes, 400 exercises & 24/7 support – the 28 Day Weight Loss Challenge is designed (and proven) to help busy mums like you lose weight!