On the back of the news that Meghan Markle and Prince Harry are expecting their first baby, we couldn't help but wonder what her pregnancy plan is!
Following a healthy pregnancy eating plan is a good idea when pregnant to ensure you and your baby are getting the right nutrients you both need. How do you make changes to your usual eating plan to ensure you get the foods you need and increase your daily calories and requirements as needed?
You can still follow the 28 Day Weight Loss Challenge when you are pregnant! All you need to do is add around 400 calories extra per day, and ensure you eat a good variety of food from all the food groups.
We have laid out a week-long food and exercise plan for Meghan who is 4 months pregnant (it looks delicious)!
Meghan Markle's pregnancy meal plan and exercise plan for a week
As Meghan typically sticks to a vegetarian diet, getting enough iron-rich foods into her meal plan is essential for her and her baby's health and development.
Meghan's pre-pregnancy diet was very clean, consistent and balanced. One of the best things about the 28 Day Weight Loss Challenge is that you can follow it while pregnant! There are just a few modifications to make, such as adjusting some meals to meet Meghan's nutritional needs.
When it comes to exercise, Meghan is a lover of yoga, her mother is a yoga instructor! And she also loves to go on runs! We have kept Meghan's exercise routine very similar but with a few minor changes to meet her energy levels.
All recipes available to members of the 28 Day Weight Loss Challenge.
Day 1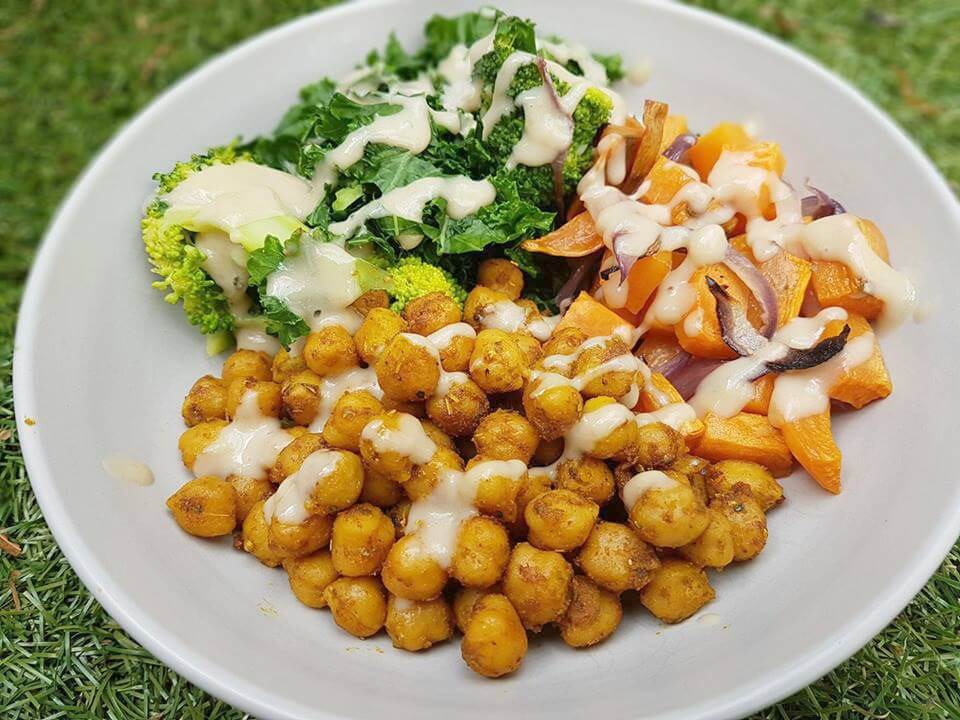 Breakfast: Rice and quinoa Porridge. The protein and fibre in this healthy breakfast will keep Meghan going for the morning.
Snack: Choc Banana Fudge. The healthy fats and protein in this snack will give her a healthy energy boost.
Lunch: Chickpea Nourish Bowl. Chickpeas are a great source of iron.
Snack: The Healthy Mummy Smoothie is a good source of iron here. Meghan can enjoy as a healthy pregnancy snack!
Dinner: Tofu Pad Thai. Incorporating tofu not only for protein but omega-3s due to it's soy component makes for a great dinner.
Snack: Vegan Choc Chip Mini Cheesecakes. A not so naughty after dinner snack filled with oats, dates and cashews.
Exercise: Yoga. An avid yogi, Meghan can continue yoga throughout her entire pregnancy, with safe modifications. This will also help her with the birth of her baby and breathing techniques.
Day 2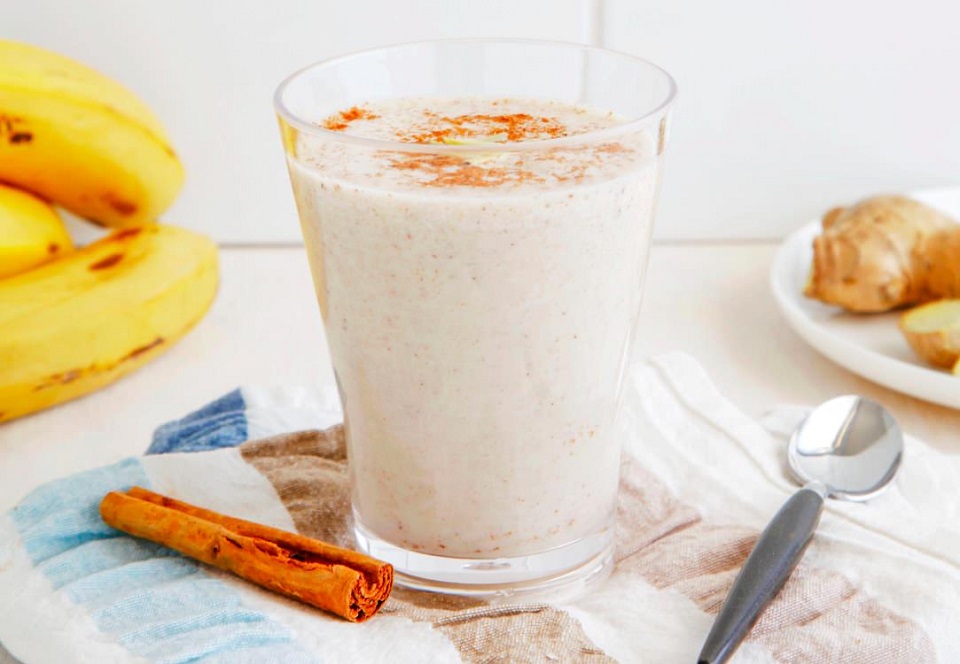 Breakfast: Boiled Eggs with Toast Soldiers. Eggs are great pregnancy ingredients to work with as they provide folate and omega-3. Plus they work well with tender tummies.
Snack: Morning Sickness Smoothie. Because any way to avoid morning sickness is okay. Think, banana and ginger.
Lunch: Veggie Quinoa Soup. This vegetable-filled soup has many vitamins and minerals in it for Meghan's iron and folate needs.
Snack: Handful of nuts. These are great for iron and to get your calories up, pregnant women should aim to eat an extra 400 calories a day.
Dinner: Veggie Packed One Pot Spaghetti Bolognese. With SIX different veggies in the one bowl, it's safe to say Meghan will get all the vegetables she needs today.
Snack: Healthy Snickers Mousse. A chocolate hit for when those pregnancy cravings surge, without the guilt!
Exercise: Muscle separation workout. This can be found on our 28 Day Weight Loss Challenge and is a great workout to ensure huge muscle separation does not occur.
Day 3
Breakfast: A Healthy Mummy Smoothie of choice. With a range of flavours to choose from, Meghan can have a nutrient-dense breakfast.
Snack: Guacamole with Crackers.  This will give Meghan the good fats she needs, and every expectant mother just needs some crackers sometimes to deal with nausea.
Lunch: Satay Fried Rice With Egg. Meghan can keep this iron-filled dish vegetarian or add some canned tuna for more omega-3.
Snack: Healthy Quiche Taco Boats. This is a healthy snack for Meghan to up her calories.
Dinner: Sweet Potato, Aubergine and Chickpea Stew. A satisfying dinner packed with veggies and chickpeas for fibre.
Snack: Two Minute Chocolate Cake. Featuring nutrient-rich almonds and egg, this super quick dessert is sure to hit the spot.
Exercise: Butt and Thigh workout. Focusing on the glutes, hips, adductors, abductors, hamstrings and quadriceps, Meghan can do this workout anywhere!
Day 4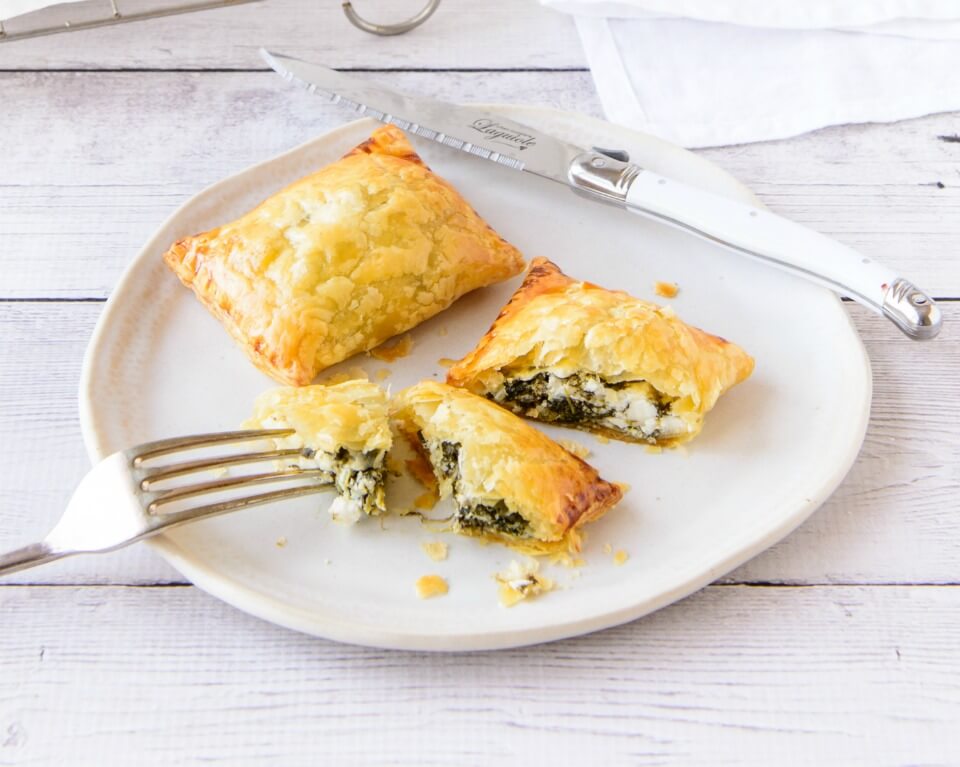 Breakfast: Spinach and Feta Puffs. Meghan can prepare these the night before to grab and go in the morning.
Snack: Dried fruit. Perfect for when the pregnancy tiredness gets you.
Lunch: Courgette and Cheese Arancini Balls. The rice helps to bulk out this meal and ensures Meghan is full and satisfied.
Snack: Honey and Raspberry Muffins. Making muffins from scratch is a great way to enjoy a snack on the go.
Dinner: High Fibre Vegetarian Curry. With veggies, brown rice, and coconut milk, this is a curry that Meghan will want to make again and again.
Snack: Mango Yogurt with Sweet Macadamia Crumbs. While in Australia this week, Meghan can take advantage of all the mangos in season and have this yummy dessert.
Exercise: Pilates. You can find our pilates workout on the 28 Day Weight Loss Challenge and it consists of 8 full body toning exercises. Pilates is great when you're pregnant as it's low impact.
Day 5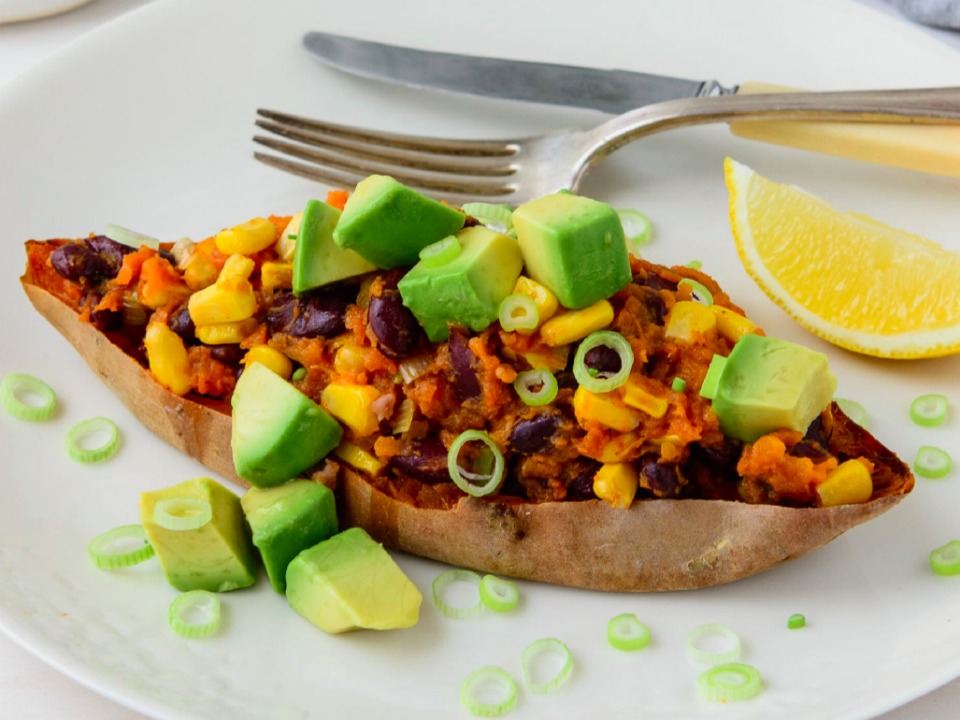 Breakfast: Pink pancake pockets. A YUMMY way to start the day, these even have some hidden veg for extra nourishment.
Snack: Handful of nuts.
Lunch: Stuffed Mexican Sweet Potato. The good fats from the avocado, coupled with the fibre rich sweet potato will keep Meghan full as she goes about her day.
Snack: Coconut, Banana and Oat Smoothie. A delicious smoothie that meets Meghan's pregnancy needs.
Dinner: Spinach and Butternut Squash Curry. During pregnancy, your requirement for iron will almost double!
Snack: Zesty Chocolate Balls. Packed with iron from the prunes, these chocolate orange balls are perfect after a busy day.
Exercise: Rest day! Meghan needs her rest, especially with such a demanding schedule.
Day 6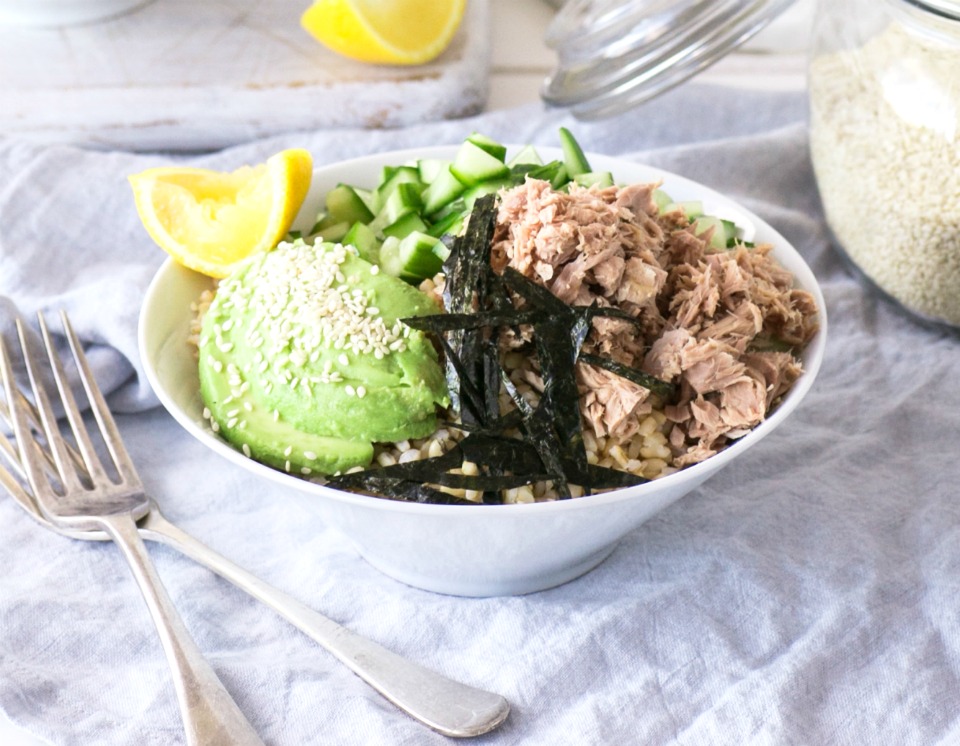 Breakfast: Gluten Free Granola. This make ahead breakfast can be tailored to suit Meghan's tastes and is perfect for busy mornings.
Snack: Banana Bread. Oats, bananas and a little chocolate make this a perfect pregnancy snack.
Lunch: Rice, Avocado And Tuna Sushi Bowl. Experts recommend 2-3 servings of fish per week.
Snack: Healthy Homemade Hummus. Meghan can enjoy this hummus with some chopped up carrots or veg of choice.
Dinner: Mexican courgette boats. Made in under 20 minutes, this dinner is great towards the end of the week.
Snack: Sugar Free Sweet Potato Brownies. If Meghan is craving chocolate, this will be her answer!
Exercise: Jogging. As a long-time runner, Meghan will be able to still keep up her running routine but she may want to lower it to a jog on the days she's not feeling as energetic. She also may want to test drive some of the great jogging prams on the market for when the baby arrives!
Day 7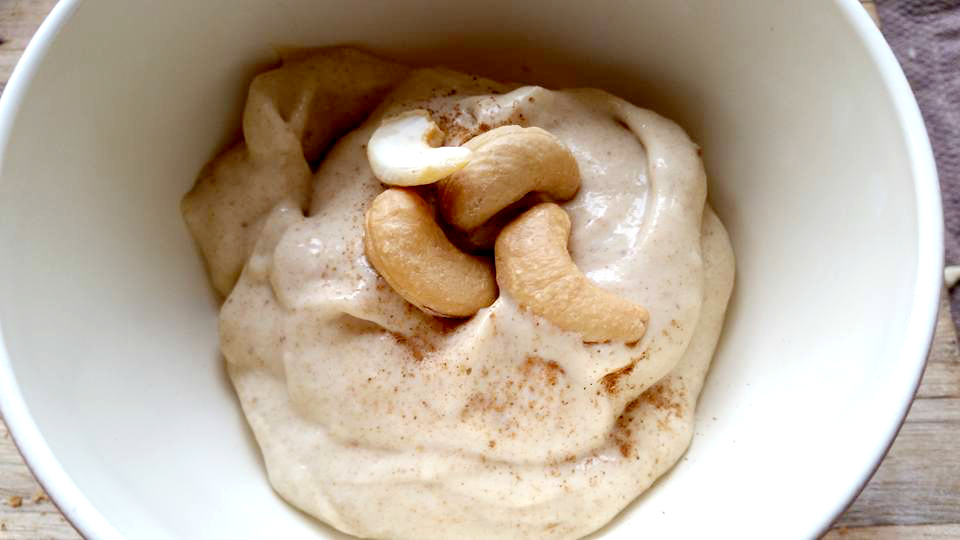 Breakfast: Healthy Homemade Baked Beans. Beans! High in protein but are also packed full of fibre, iron and folate = pregnancy tick of approval!
Snack: Healthy Mummy Smoothie. A smoothie will fit in well here after Meghan's breakfast.
Lunch: Cauliflower Cheese Toasted Sandwich. This is comfort food made healthy, a great way to add extra veggies to Meghan's day.
Snack: Chocolate Chia Muesli Bites. Meghan needs to keep up her energy levels to start a new week and these are the perfect way to do that.
Dinner: Grilled Fish with Mango Salsa. Omega-3 fatty acids are valuable for an unborn baby's development, particularly their brain, eyes and nervous system.
Snack: Two Ingredient Banana Ice Cream. Banana's potassium plays an important role in decreasing the risk of high blood pressure.
Exercise: 10-minute meditation. The perfect way to wind down after a big week. Find 3, 5 and 10-minute meditations on our 28 Day Weight Loss Challenge.
And to finish off the day when the weather starts getting cold maybe one of the Healthy Mummy Winter Chocolate Smoothies!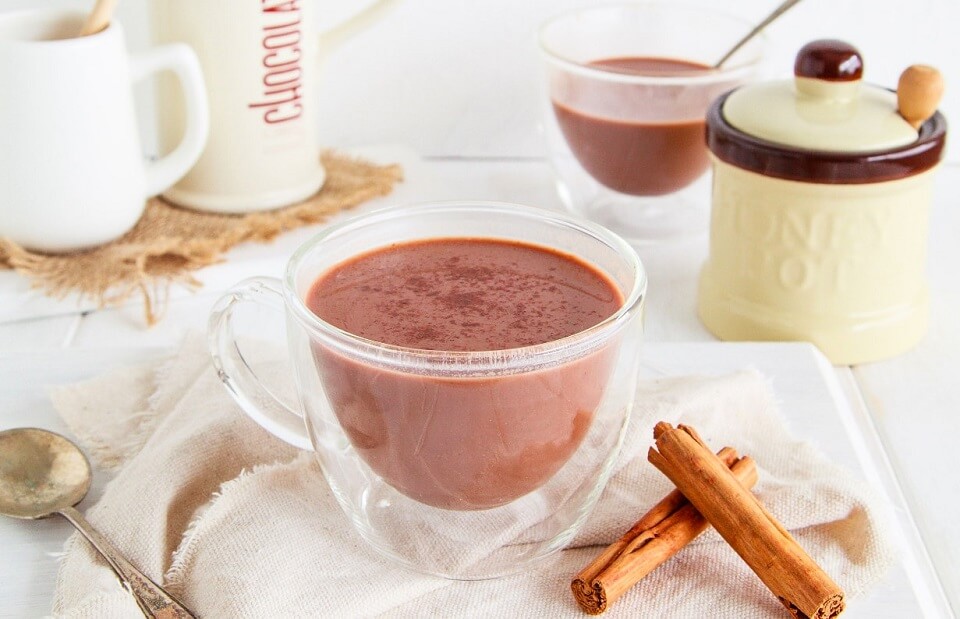 Read some of our advice for a healthy pregnancy:
Improve your health and fitness post-pregnancy with the 28 Day Weight Loss Challenge
Our 28 Day Weight Loss Challenge is a family-friendly, breastfeeding-safe program designed FOR MUMS to help them tackle their health and lose the baby weight. 
Every week you are given a different meal plan to follow and each month we add new recipes to our Challenge Recipe Hub. That way, you'll never get bored and stay on weight loss track while digging into healthy, yummy recipes.
Learn more about our 28 Day Weight Loss Challenge HERE