Amazing mum Melanie Arnold-Stemm shares some poignant and meaningful words about body confidence, self-love and self-acceptance, something we are ALL about here at 28 Day Weight Loss Challenge HQ.
She says, "A few months back I posted a photo with my stripes, all glittered up, because I was proud that I carried my child, in a body I was told that could never bare children."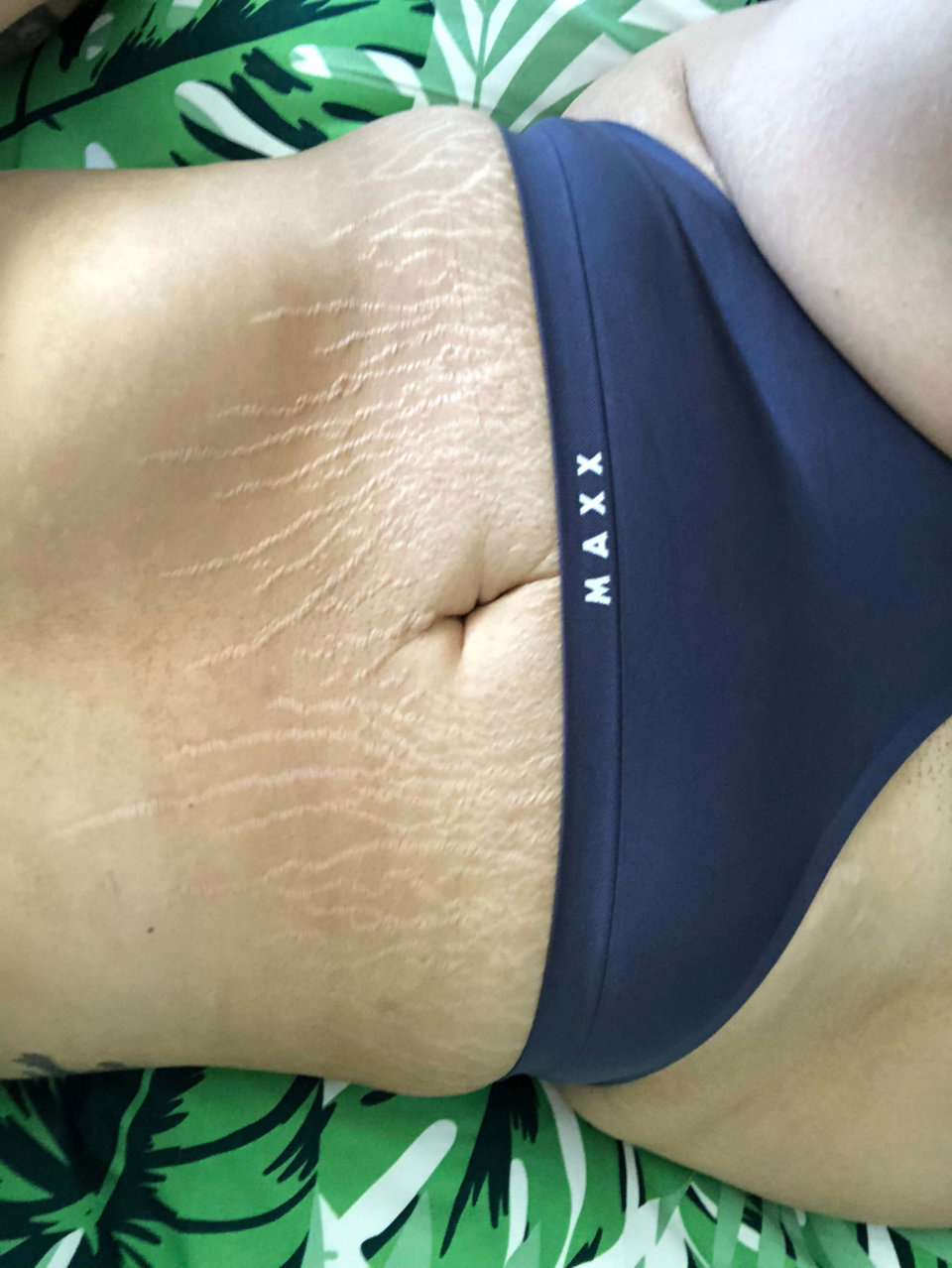 We are ALL beautiful
"Today, I am sharing my stripes, because as time goes on; the more weight I lose, the more prominent they are becoming, and guess what? I'm now even more proud because I have the confidence to share my still-plus-sized body with the world, all in the name of showing women of all shapes and sizes that we are ALL beautiful."
"So many mums are down about their stripes, their overhang, their loose skin, that they are too skinny and not toned, their thigh gap doesn't exist (or it exists too much), that they are too wide, too tall, not pretty enough, too vain, mental health, even our ability to create life; you name it, us women will find an issue with it. 
So how many of us can say they TRULY love ourselves 100%? I am willing to put good money on it that there isn't a lot. I want this to change. I want YOU to love YOU. 
Put yourself first; it's not selfish, it's a necessity."
"Tell yourself what you LOVE about you, and then the things you LIKE, and how you can turn those feelings of "yeah, I guess that's alright" into "dayummm girl, that's it! Yaaaas!"
I can guarantee that this will be the biggest hurdle in your adventure/journey/whatever you call it, but I promise you, it is absolutely the biggest gain you can ever make. 
Let go of the negative, it doesn't serve you." 
Well done! Thank you Melanie for sharing your very inspiring words with us and they are definitely words we should all take to heart!
Inspired by Melanie?
Our 28 Day Weight Loss Challenge is a family-friendly, breastfeeding-safe program designed FOR MUMS to help them tackle their health and lose the baby weight. 
Every week you are given a different meal plan to follow and each month we add NEW recipes to our Challenge Recipe Hub. That way, you'll never get bored and stay on weight loss track while digging into healthy, yummy recipes.
Learn more about our 28 Day Weight Loss Challenge HERE.