Munching on nuts during pregnancy may help boost your baby's brain, a new study has found.
Spanish scientists found that mums who ate three 30g servings of nuts a week in the first trimester had children that scored better on memory tests.
Experts believe eating nuts in the first trimester helps boost your baby's brain
Researchers from the Barcelona Institute of Global Health looked at the diets of 2,200 pregnant women and tested their children's brain development at 18 months, five years and eight years.
They found that mothers who consumed nuts, at least 30g servings per week, during the early stages of pregnancy were more likely to have children who performed well on cognitive tests.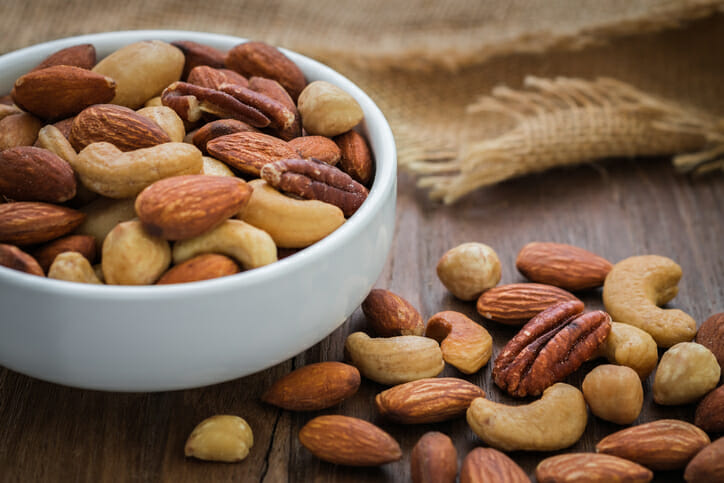 So, why do nuts help your kids become smarter?
Florence Gignac, an author of the study, said: "This is the first study to explore the possible benefits of eating nuts during pregnancy for the child's neuro-development in the long term.
"The brain undergoes a series of complex processes during gestation and this means that maternal nutrition is a determining factor in foetal brain development and can have long-term effects."
Experts believe the fatty acids found in walnuts, cashews, almonds etc. accumulate in neural tissues in the brain, and this helps influence memory and other functions.
"The nuts we took into account in this study were walnuts, almonds, peanuts, pine nuts and hazelnuts," says Gignac.