Smoothies are a great way to curb those hunger pangs! And if you're a breastfeeding mama, you'll be pleased to know – The Healthy Mummy smoothies are also breastfeeding friendly!
But where to start if you've never made a smoothie before?
We asked five of our amazing 28 Day Weight Loss Challenge members for their all time favourite Healthy Mummy smoothie recipe. 
5 amazing smoothie recipes these mums SWEAR by
1. Rocky Road Smoothie
Jessica Magill says she goes for the Rocky Road Smoothie, using both the strawberry AND chocolate smoothie powder.
"I love it cause it tastes super naughty without the extra calories – and so easy to make!"
Ingredients
Method
Blend all ingredients on high speed for 2-3 minutes.
290 calories
2. Chocolate Biscuit Smoothie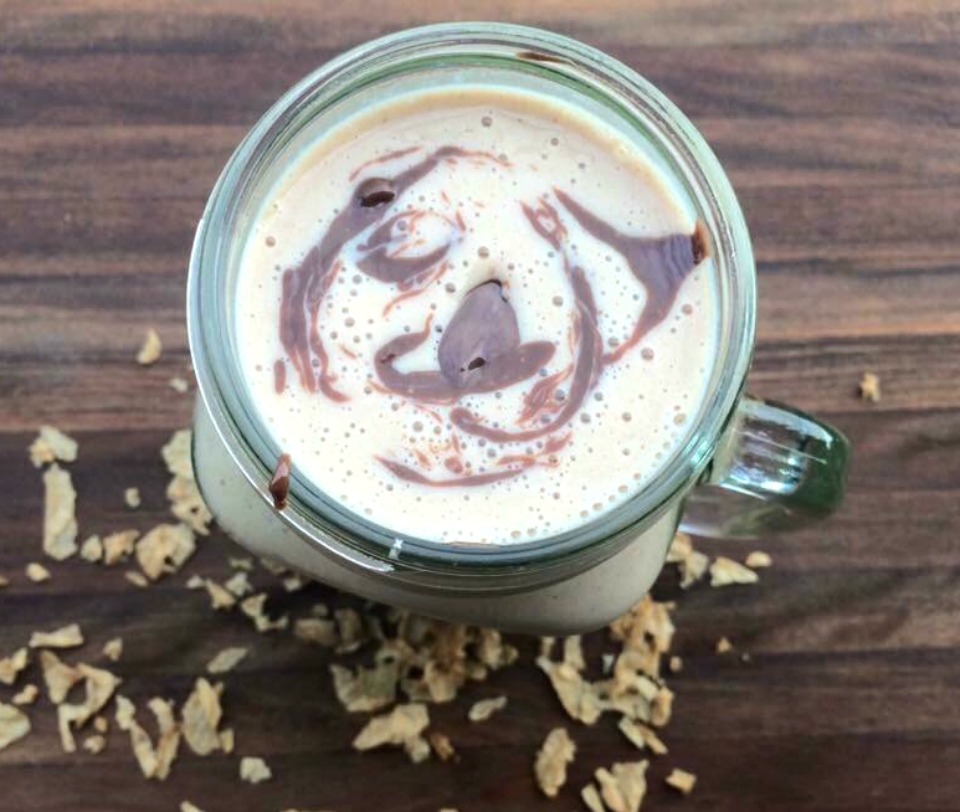 Who doesn't love a tasty chocolate biscuit? Now, you can drink it in the form of a smoothie! Cat Christ is a fan.
She says, "It's pure indulgence, with the added Healthy Mummy goodness of vitamins and minerals."
Ingredients
3

dates,

soaked (15g)

1

wheat biscuit (e.g. Weetabix)

1

tbsp

sugar-free chocolate spread (16g)

1/2

frozen banana (45g)

2

tbsp

vanilla Healthy Mummy smoothie mix (25g)

200

ml

unsweetened almond milk

1/2

cup

ice

(optional, to make it thicker)
Method
Blend all ingredients on high speed for 2-3 minutes.
320 calories
3. Cellulite Busting Smoothie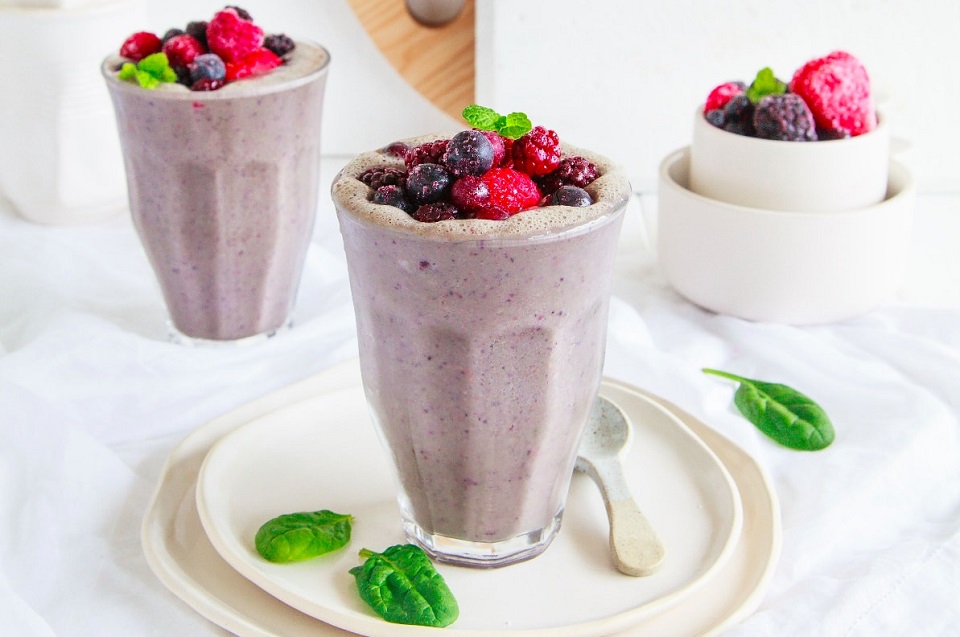 Natasha Behm says she reaches for this one every time. "A perfect smoothie for a quick breakfast." she reveals.
Bust some cellulite for breakfast, get the recipe here.
246 calories
4. Banana Mocha Smoothie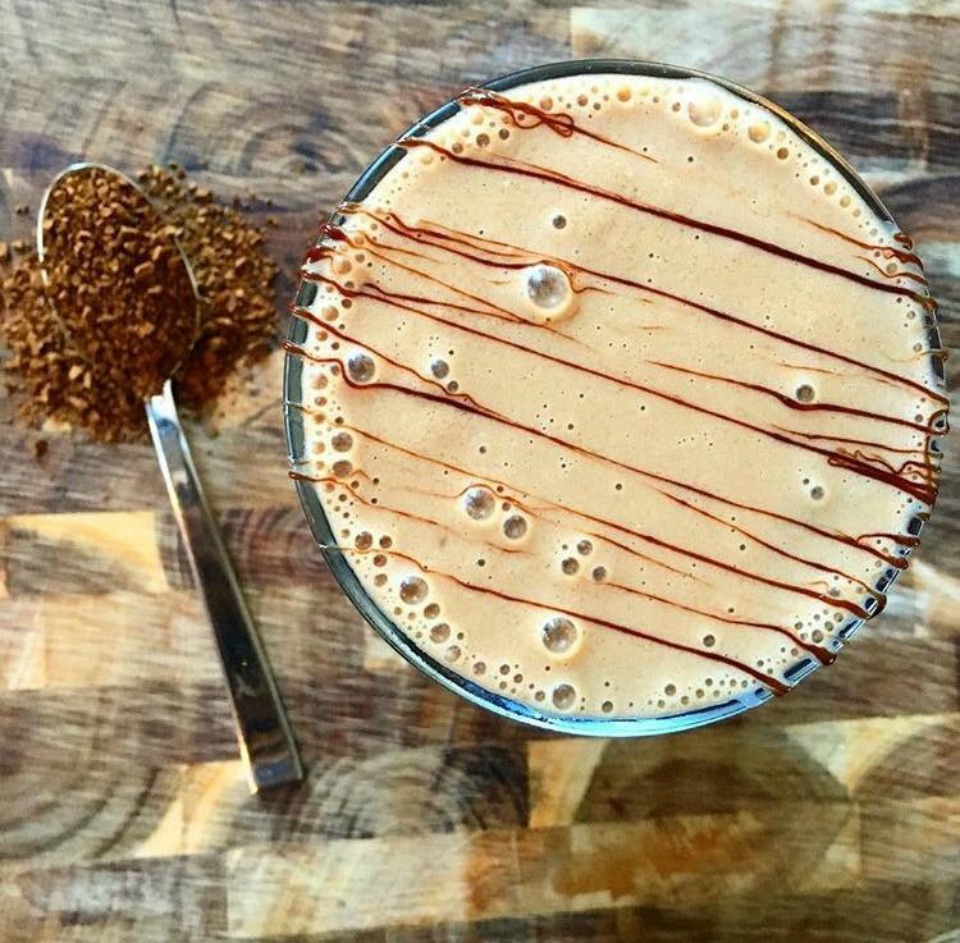 Samara Sayed is clearly a chocolate lover. She says, "Chocolate Healthy Mummy smoothie mix makes everything better."
Samara opts for the Banana Mocha Smoothie and enjoys the coffee kick!
Ingredients
250 mls almond milk
2 tbsp chocolate Healthy Mummy smoothie mix (25g)
2 tsp chia seeds (24g)
1 small banana (90g)
20ml espresso coffee
2 ice cubes
Method
Blend all ingredients on high speed for 2-3 minutes.
253 calories
5. Chocolate Power Smoothie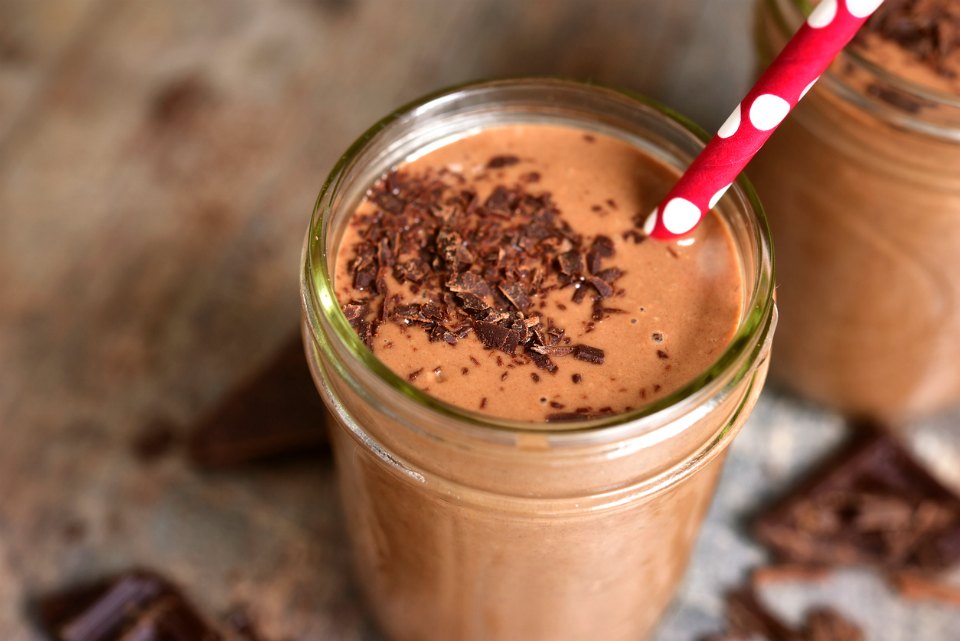 Andrea Dixon answers quickly when asked about her favourite smoothie recipe: "I love the Chocolate Power Smoothie recipe – it is my go to and all time favourite".
Ingredients
2 tbsp Healthy Mummy smoothie mix chocolate (25g)
60g frozen spinach
1 tbsp rolled oats (8g)
10 mint leaves (5g)
1 cup soya milk, chocolate flavour (250ml)
ice cubes (optional)
Method
Blend all ingredients on high speed for 2-3 minutes.
320 calories
Need more smoothie ideas? Check out these 3 warming smoothies that are like a warm hug on a chilly morning.
Try out The Healthy Mummy Smoothies now
As we all know, being a mum can be exhausting which can leave us too tired to eat the right foods and get the right nutrition in our diets. This is where The Healthy Mummy Smoothie can help.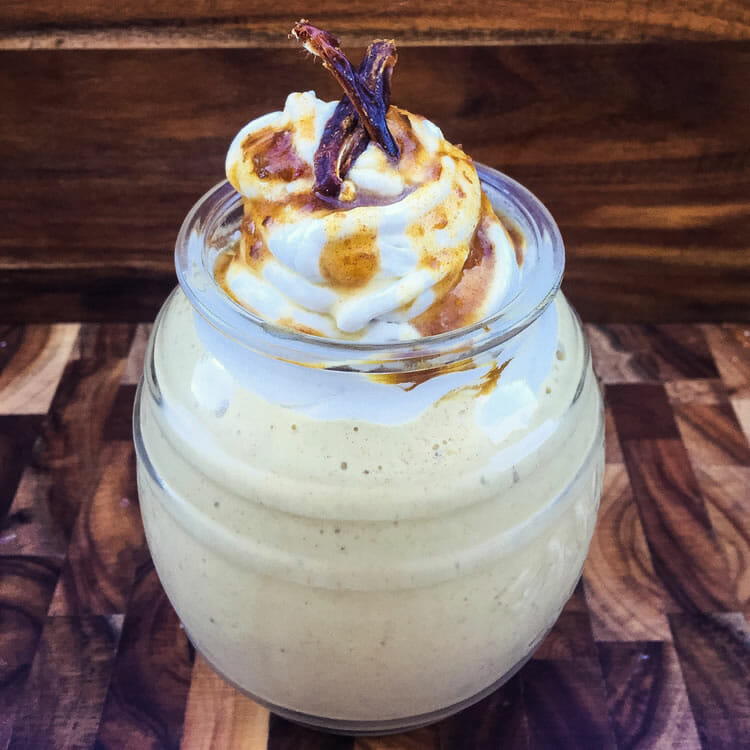 How can Healthy Mummy Smoothies benefit you?
Healthy Mummy Smoothies are an excellent source of essential vitamins, minerals, nutrients & important antioxidants
Don't contain weight loss accelerants, caffeine, gluten and are just 1% dairy. They are also a non-Genetically Modified product.
Can help with weight management when used as part of a diet and exercise plan
Provide the best possible nutrition for energy
Breastfeeding-safe and are designed to help to support milk supply
They have no added sugar, and contain the good fats omega 3 and 6.
Low GI & high fibre which helps you feel fuller for longer and aids digestion
Quick and easy to prepare and taste delicious
High in protein & lower in sugar than any other product on the market
Order your Healthy Mummy Smoothies today. They can be used on their own or as part of the 28 Day Weight Loss Challenge.