Healthy Mummy, Victoria, shares how The Healthy Mummy recipes helped her fight fatty liver disease when she needed to make a big change to her health and lifestyle.
"The great thing about The Healthy Mummy is that you can adapt it to suit you if you have specific dietary needs, and it contains lots of different recipes that are really good for the liver"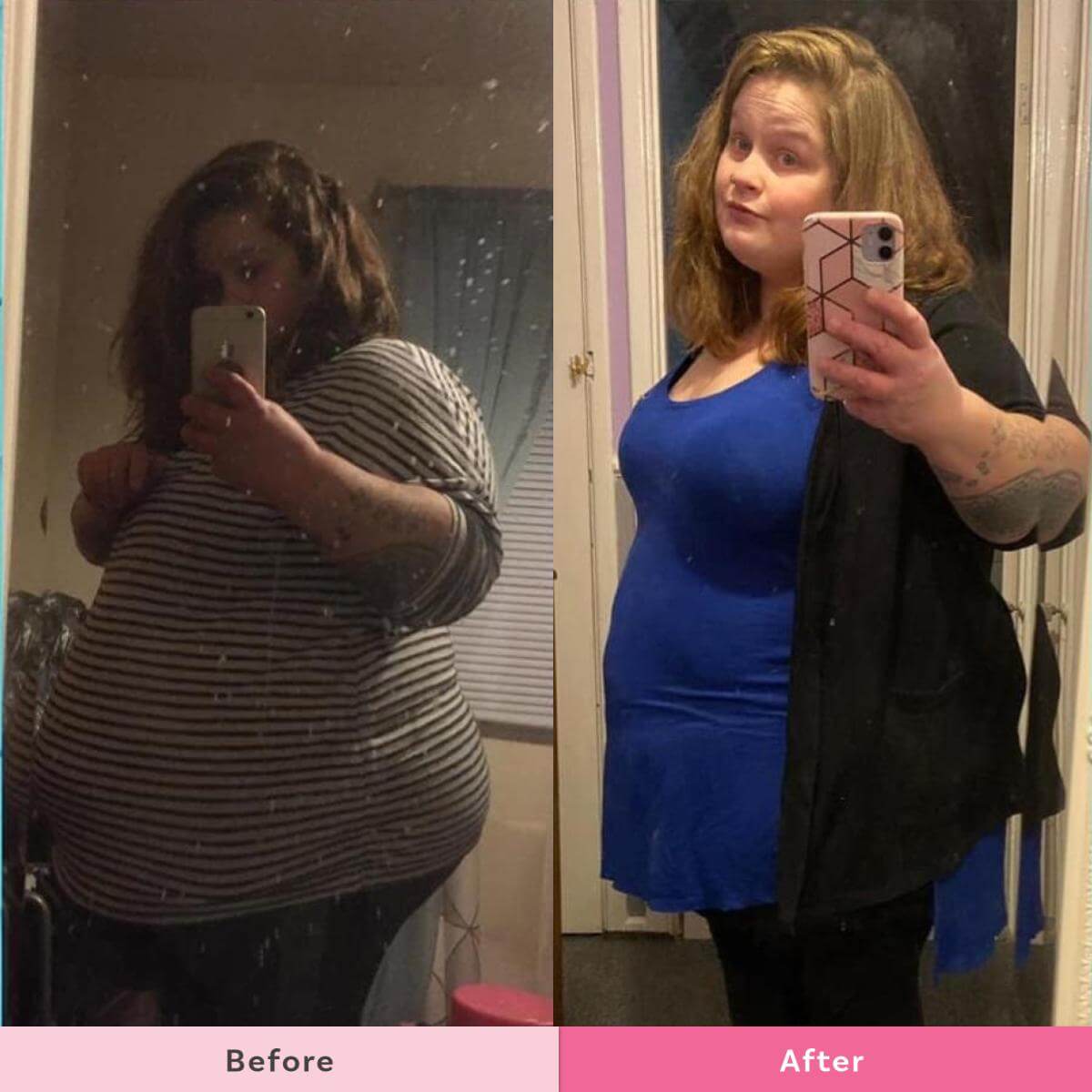 "My liver is repairing itself thanks to The Healthy Mummy!"
Victoria Hollyhead, 28, from Northumberland, is a mum to a 2-year-old girl.
Victoria has been following The Healthy Mummy since December 2018 and has lost 1.5 stone.
Victoria shares, "I have seen lots of health benefits since joining The Healthy Mummy 28 Day Weight Loss Challenge. I have so much more energy, my back pain from sciatica has almost disappeared, my liver has stopped being inflamed and is repairing itself now and I'm not severely out of breath waking up the stairs! I'm so much stronger physically too.
"Mentally, I feel so much better in myself too, before The Healthy Mummy I was really depressed and didn't think I was worth anything, but now I have so much more confidence and I'm finally happy with who I am now."
About Victoria's Liver Condition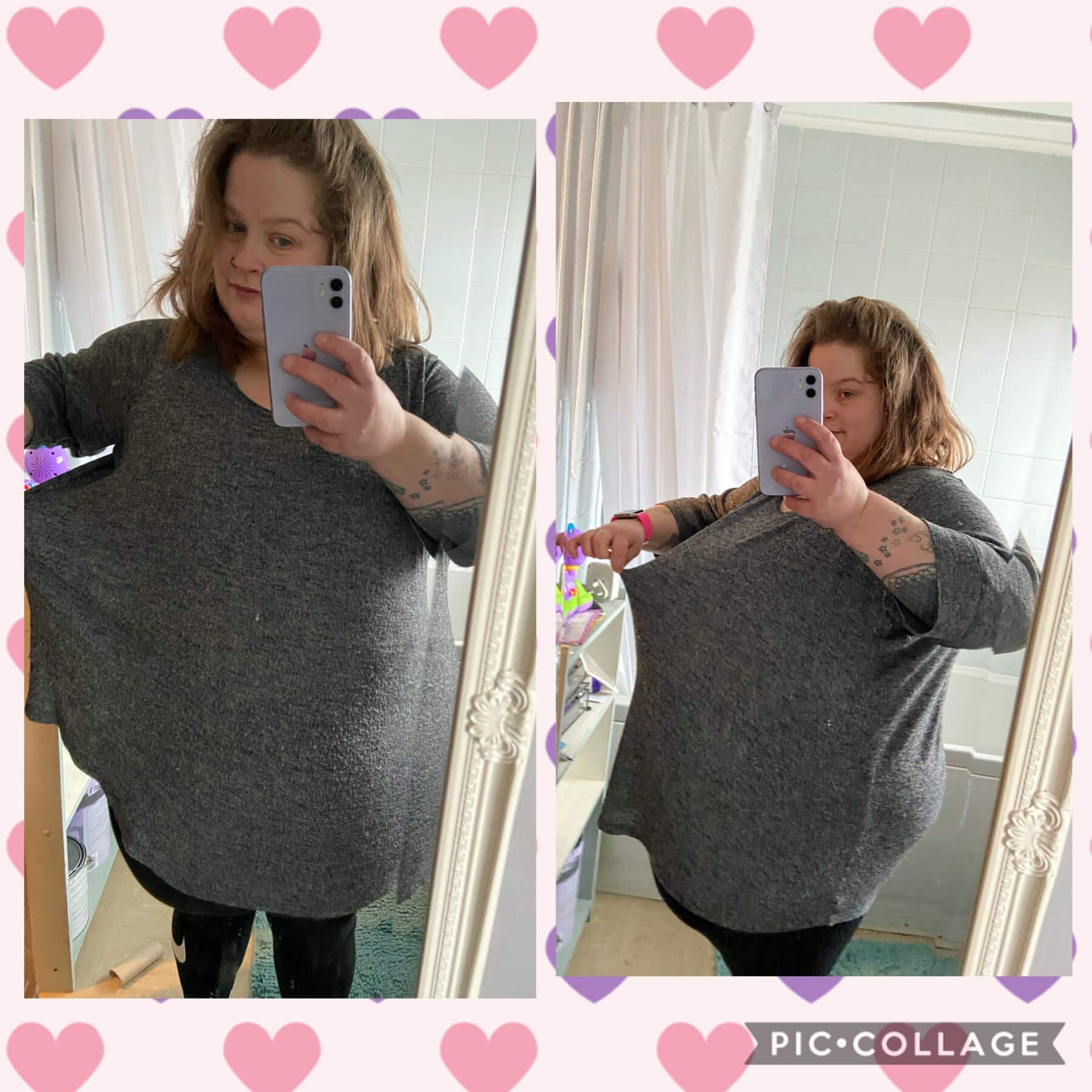 Victoria shares with The Healthy Mummy her liver disease diagnosis.
"I suffer from non-alcoholic fatty liver disease where there is too much of a build-up of fat on the liver. Back in 2012, I found out that I had a huge non-cancerous tumour with lots of calcification around it as well as most of my liver had stopped working and was effectively dead. (The tumour was pressing right into my rib cage and it was agony)
"So I had to have an operation to remove them both and spent a bit of time in intensive care. While it got better initially and I was so careful for a while, but events over the years caused me to pile weight on and damage my liver again, but I have just about caught it in time before I could get really poorly again.
"Fortunately, the liver is one organ that can grow back and renew itself so I didn't need a transplant but it was close because they took away 3/4 of my liver and I only just had enough to get it to grow back
"The great thing about The Healthy Mummy is that you can adapt it to suit you if you have specific dietary needs, it contains lots of different recipes that are really good for the liver even with the healthy cake recipes because walnuts are the best nuts to eat for the liver ."
Try our Pear and walnut smoothie
Or our Hedgehog slice with walnuts
About Fatty liver disease
Fatty liver disease (steatosis) is the build-up of excess fat in the liver cells. It affects about one in every 10 people. It is normal for the liver to contain some fat, but if fat accounts for more than 10 per cent of the liver's weight, then you have fatty liver and you may develop more serious complications.
Causes of fatty liver disease
Eating excess calories causes fat to build up in the liver. When the liver does not process and break down fats as it normally should, too much fat will accumulate. People tend to develop fatty liver if they have certain other conditions, such as obesity, diabetes or high triglycerides.
Alcohol abuse, rapid weight loss and malnutrition may also lead to fatty liver. However, some people develop fatty liver even if they have none of these conditions.
Fatty liver disease symptoms
A fatty liver produces no symptoms on its own, so people often learn about their fatty liver when they have medical tests for other reasons. NASH (non alcoholic) can damage your liver for years or even decades without causing any symptoms. If the disease gets worse, you may experience fatigue, weight loss, abdominal discomfort, weakness and confusion.
8 ways to help cleanse your liver
The 28 Day Weight Loss Challenge app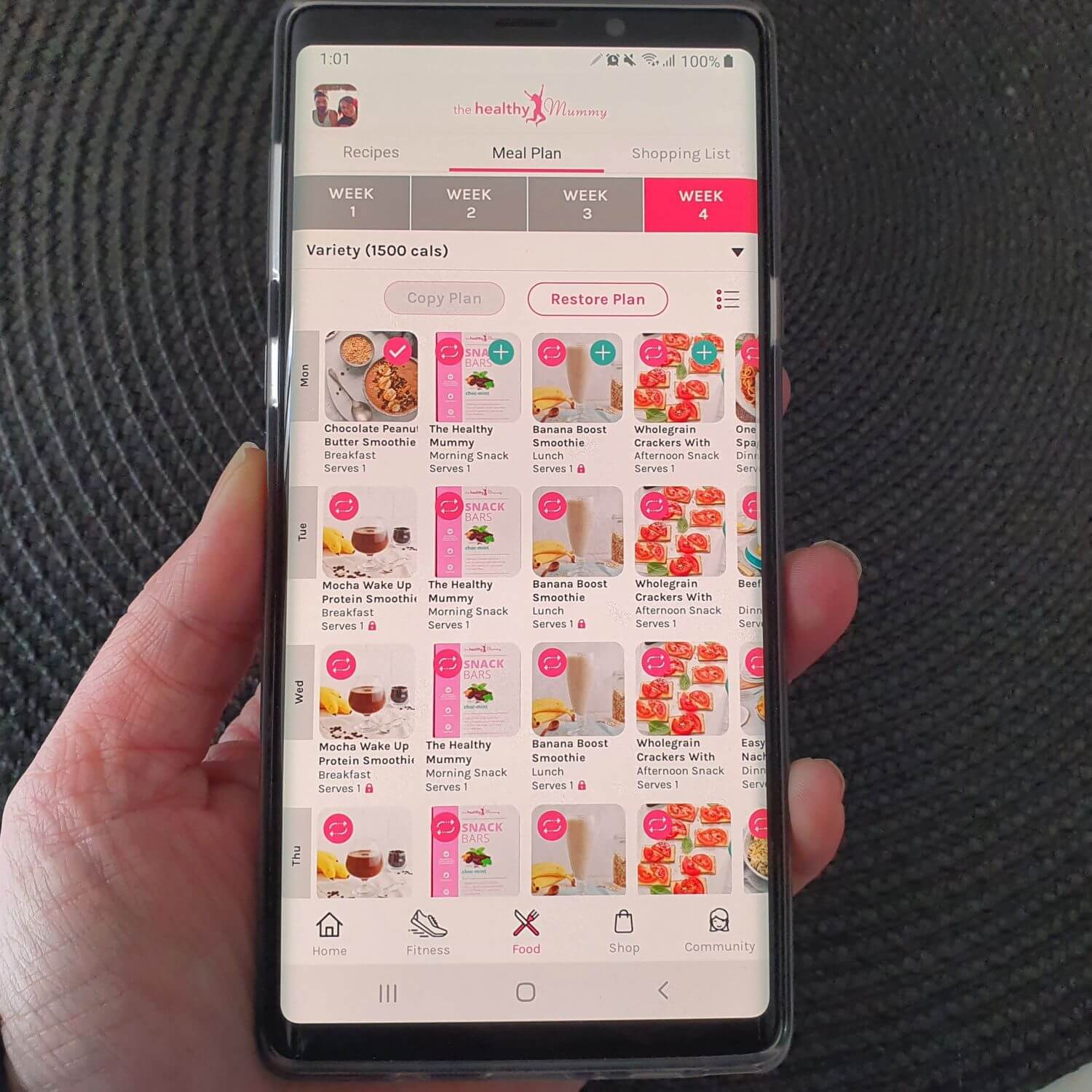 Victoria says, "I use the 28 Day Weight Loss Challenge app daily! It keeps me so much more organised and I love that the shopping list is generated for you so you don't have the hassle of working out all the ingredients yourself!"
"Aside from walking the only other exercises I do are the Healthy Mummy ones on the app! At the moment I'm doing the fit beginner workouts with Wendy and doing the dance strong workouts with Racheal, but I do tend to mix it up from time to time!"
Victoria's favourite Healthy Mummy recipes and Smoothies
"I use the Healthy Mummy Smoothies daily to make sure I'm getting extra nutrients, it's very hard choosing a favourite! I do love the Sneaky Snickers Smoothie, I think that was the first chocolate one I tried."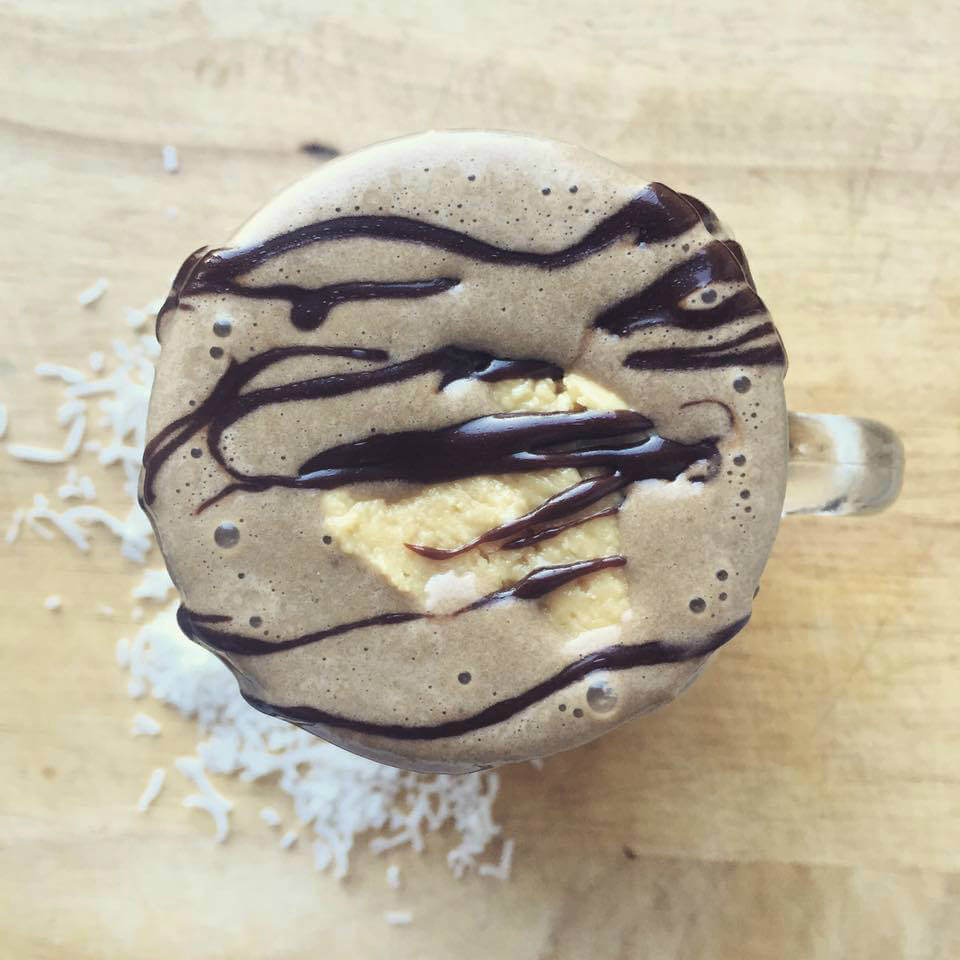 "My favourite Healthy Mummy meal is the Sausage and veg pasta bake and my favourite snacks are the Peanut butter fudge bars and the Banana cake! (This is also my daughters favourite snack too!)
6 banana bread recipes you MUST TRY!
Victoria's tips for other mums:
WATER WATER WATER!! this is so important to keep your body functioning and it keeps any bad toxins out of your body!
Make sure you calculate your BMR correctly! If you have it set too low then you could be starving your body of calories and it will slow down the weight loss.
Get as much meal prep done as you can! That's brilliant if you're in a rush then you can just take it out of the freezer to reheat and enjoy!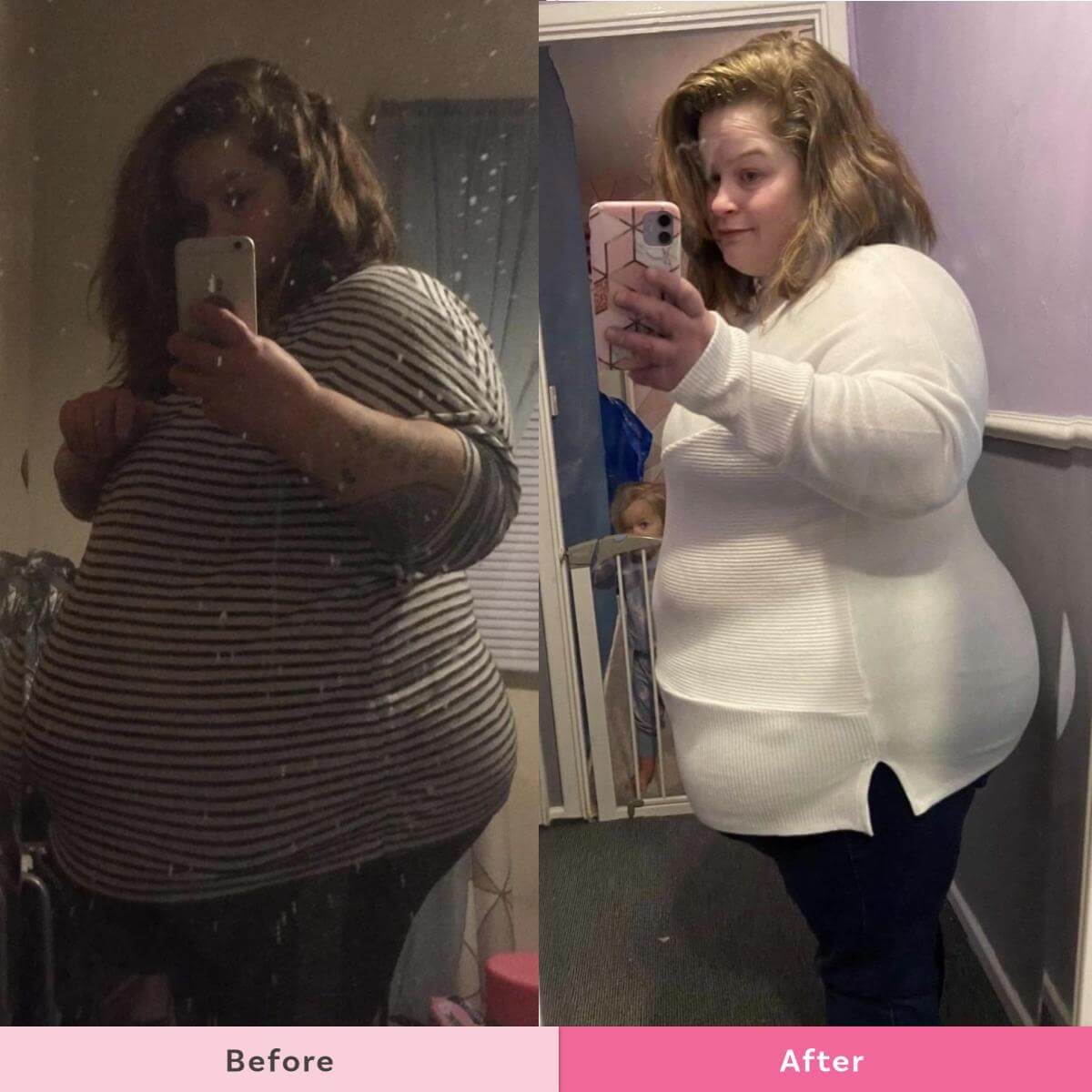 Victoria's motivation advice
Think to yourself or even write down a list of why you joined the healthy mummy in the first place
Bake a couple of your favourite recipes from the recipe hub to get you inspired again!
Go for a walk as that is great for clearing your head and gets you relaxed and helps you to keep you focused!
Victoria adds, "I just LOVE LOVE LOVE the support of the Healthy Mummy community because sometimes you just need some extra support on your journey and the ladies on the Facebook group are just absolutely amazing! They have been so helpful and non-judgmental that has helped to keep myself focused and keep going."
Feeling tired and sluggish? Check your Liver! 
Join the Healthy Mummy Community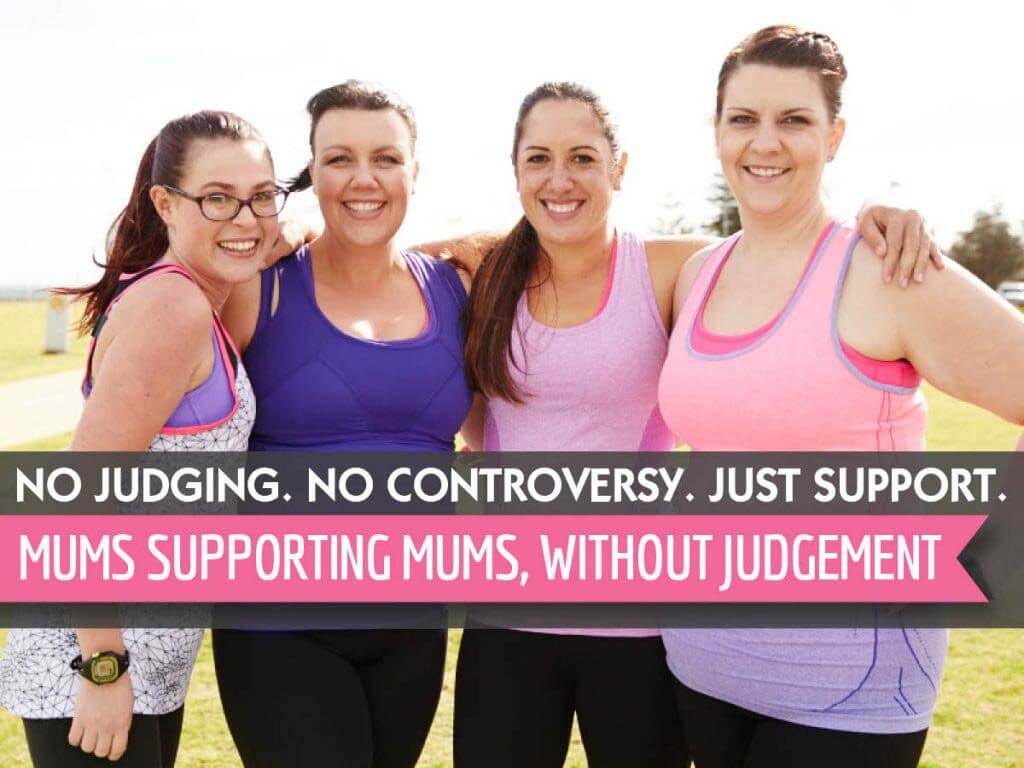 When women support each other incredible things happen!
With over 2 million like-minded mums globally, who can offer daily support to the Healthy Mummy members, we have communities that are here to support, motivate and empower you 24/7.
All our private groups are moderated every hour by our professional staff, to ensure a safe and non-judgemental environment.
Join our huge social communities with hundreds and thousands of mums just like you.