There is no stopping these two Mums who have gained so much since joining the 28 Day Weight Loss Challenge. They now both have enough self-belief and courage to run for their favourite charity thanks to The Healthy Mummy!
These two mums now LOVE to run for charity thanks to the Healthy Mummy!
Charlie is a mum of one from Dumfries Scotland. She recently ran 5K in the Alzheimer's Scotland Memory Walk and says it is all thanks to The Healthy Mummy.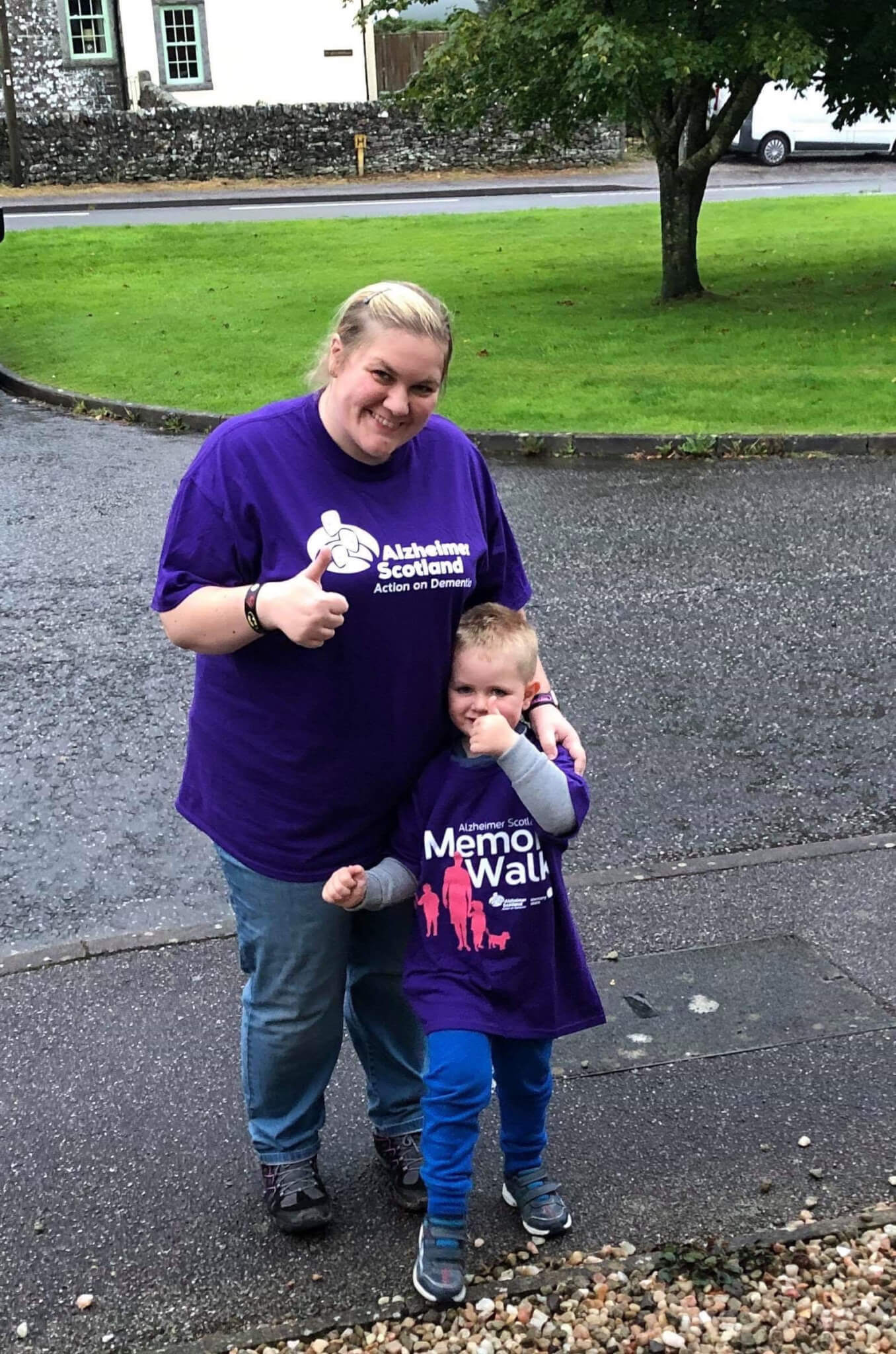 Charlie says "Before joining the Healthy Mummy 28 Day Weight Loss Challenge I never would have thought about signing up for an event like this. It was something other people did, not me.
Being part of such an amazing, supportive, encouraging community has given me the confidence to get out there and push myself.
Thanks to the Healthy Mummy Community I started running – something I honestly never thought I would do – and I loved it!
Being able to share my success really spurred me on and made me feel like I could do anything!
"Since starting my Healthy Mummy journey I have now taken part in 3 charity 5k events – who knows what I'll be able to conquer next?!"
Why Charlie runs for charity
One day Charlie was driving home and saw the poster for the Alzheimer's Scotland memory walk and just knew that she had to participate.
Charlie says, "So little is known about dementia and it affects so many families. My granddad had signs of dementia before he passed away, my brother's girlfriend's dad and my best friend's dad both have early onset dementia and my father in law works in a dementia unit in a local care home.
"More research needs to be done to enable dementia sufferers to live their lives to the fullest – everyone deserves that chance. So if taking part in an event like this could help in any way I knew we had to do it.
"Without The Healthy Mummy it never would have occurred to me that I would be able to take part – I would have been too self-conscious and doubted myself. Instead, I didn't hesitate!
"I knew that Fearghus would love to take part with me as he has enjoyed my Healthy Mummy journey just as much as I have! He joins in with exercises and loves the fact that I can run along with him when he wants me to. Now I never have to say I can't do something active with him – because I can!
"It feels amazing knowing that we have done this together and I'm already thinking about what we can do next!"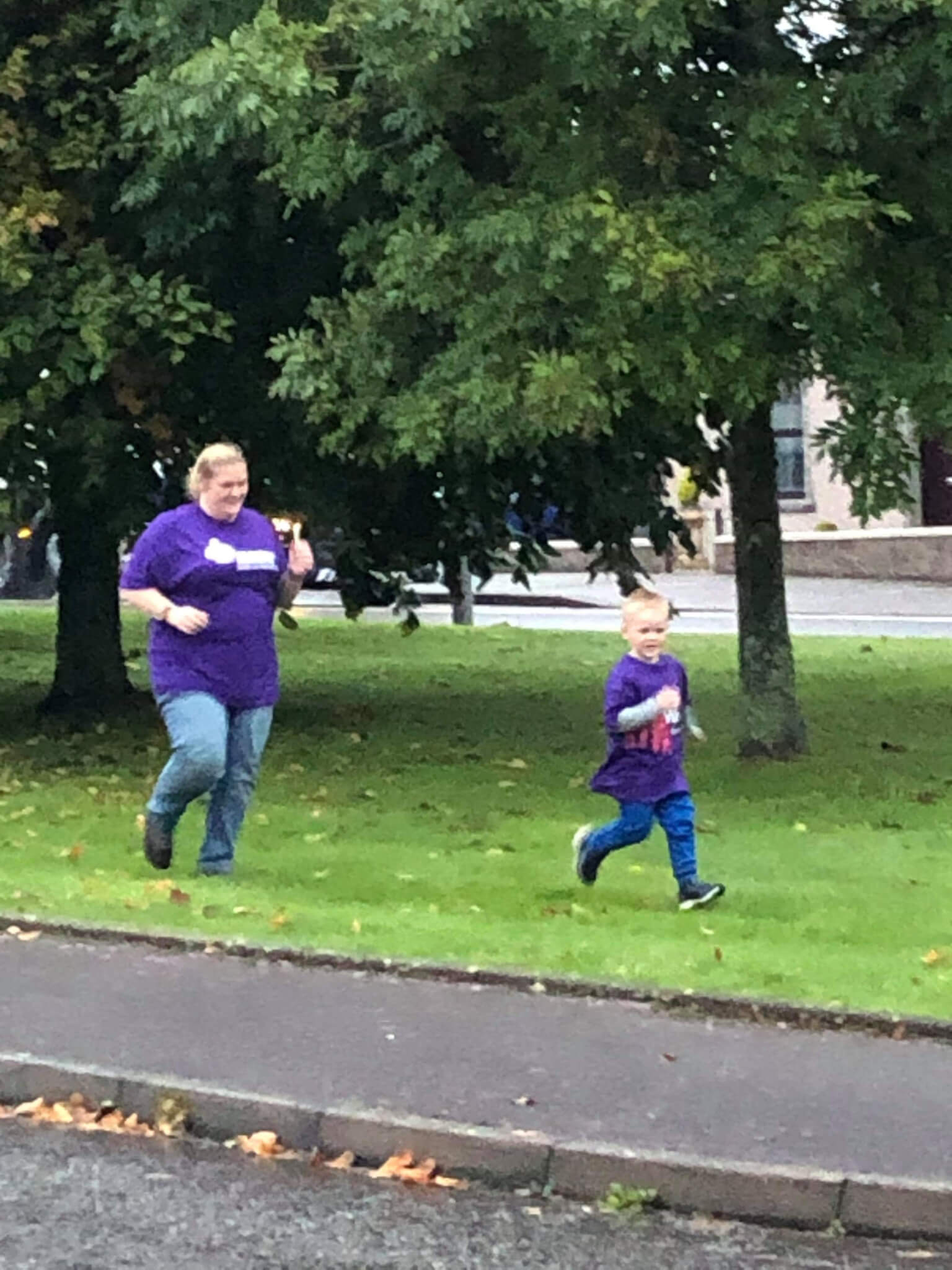 Charlie's weight loss story
Charlie has lost 1.8 stone from June 2018 and has been doing the Healthy Mummy 28 Day Weight Loss Challenge since then and says she absolutely loves it!
Charlie says, "I'm doing the 28 Day Weight Loss Challenge as I realised I needed to make a positive change in my life.
"My confidence was rock bottom and it was holding me back from enjoying time playing with my son. I couldn't go on like that – I didn't want to miss out on his childhood and I didn't want him to not have memories of fun times with me.
"My goal is to get to my pre-pregnancy weight! After that, I'll see how I'm feeling and set a new goal!
"I'm fitter than I have been in a long time, I enjoy running around with my son, doing exercise as a family. I love that my whole family are eating healthily and making better choices.
"My confidence has soared, I don't worry so much about what other people might think when I'm out and about.
"Healthy Mummy has already given me so much and I can't wait to see what is still to come!"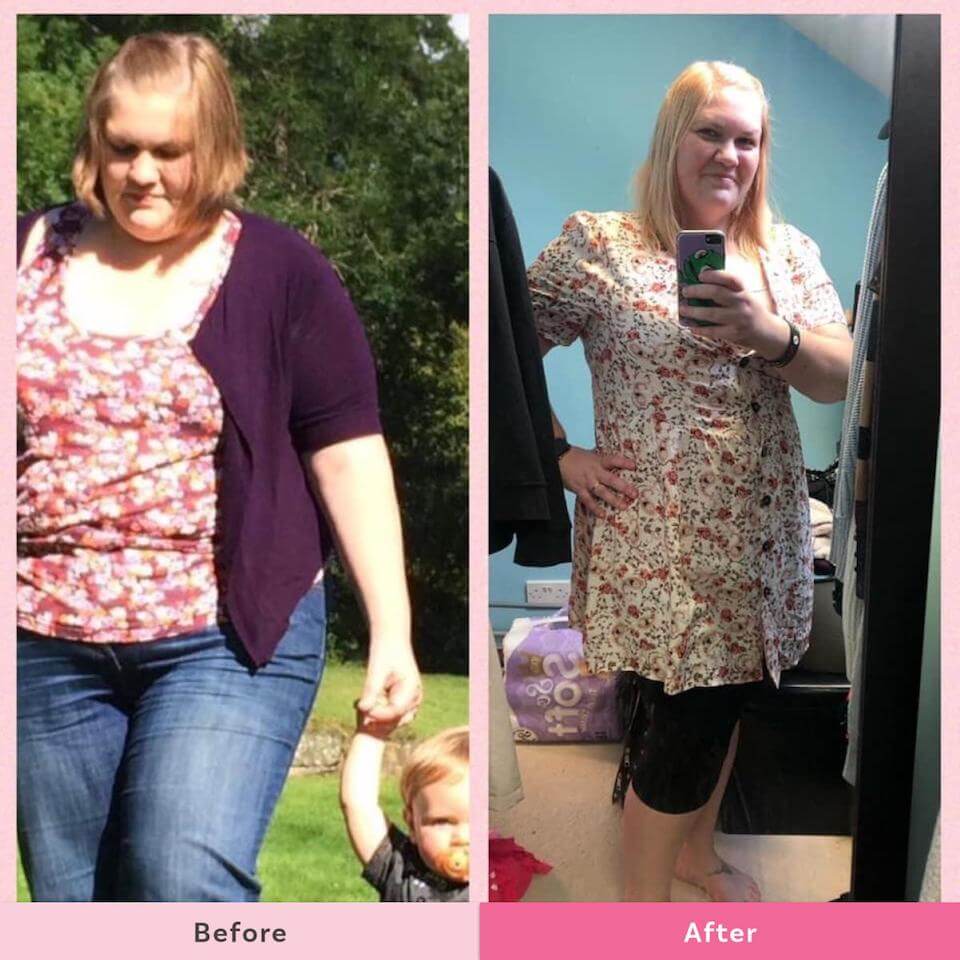 Charlie's tips to keep going when you feel like giving up
Remember why you're doing it. All I need to do is look at my son and that keep me focused!
Look back at pictures – see how far you've come, don't focus too much on the end result. Enjoy the journey.
Don't put too much pressure on yourself. One bad meal, one bad day won't ruin your hard work. Just pick yourself up and keep going.
Charlie adds that it is important to take the word 'can't' out of your vocabulary – "if there's something you want to do, go for it! Don't hold yourself back, you're worth so much more than that."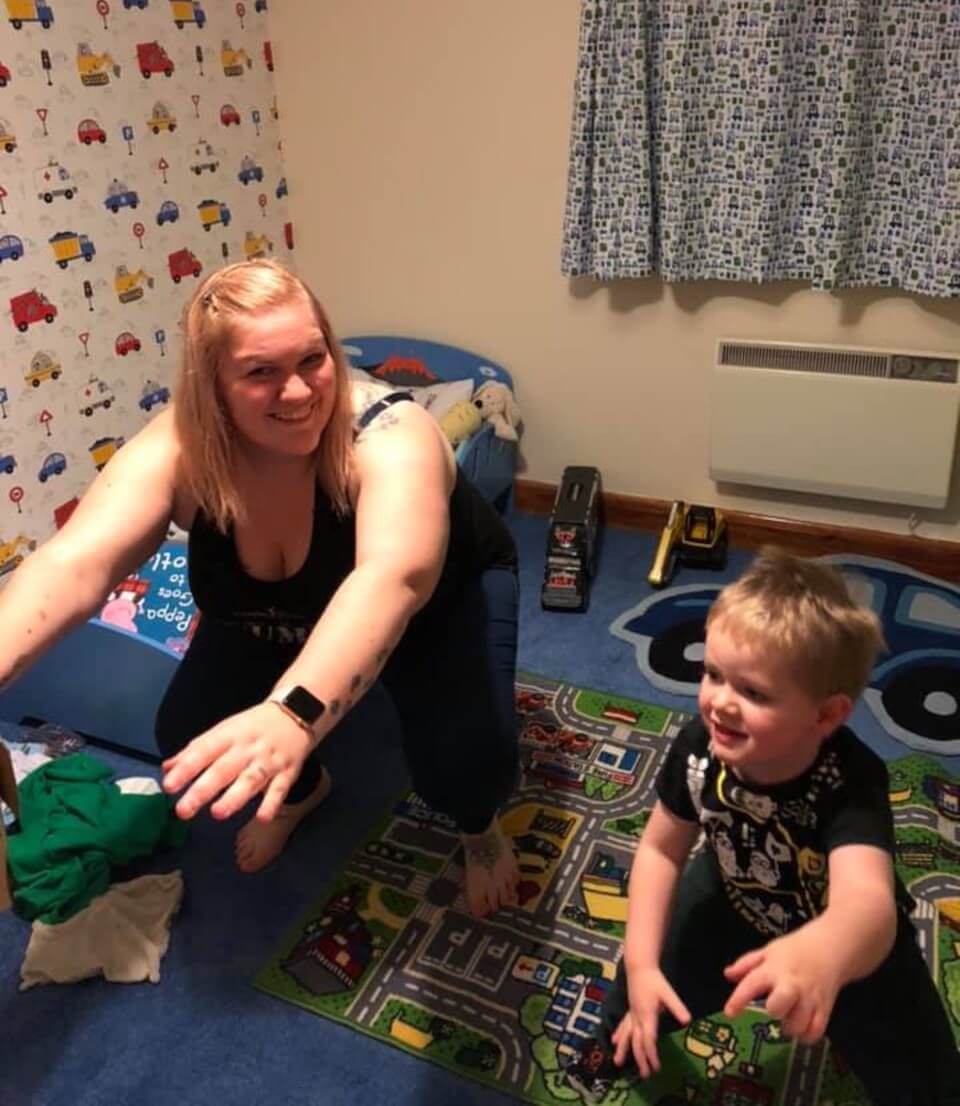 Charlie's exercise tips
"Break your goals down into small, achievable steps. If you want to run start by walking, then add a short jog, then walk – it's amazing how quickly your running time builds up.
"Same with weights, start small, increase your reps, increase your weights. You can do it!
Don't worry about what other people might think. Getting out there means you're already doing more than those people sat on their sofas – who cares what they think?! Most people you see when you're out won't even give you a second thought!
"It doesn't matter how fast or how slow you go… as long as you're moving. Believe in yourself. You can achieve whatever you set your mind to."
Natalie Cowie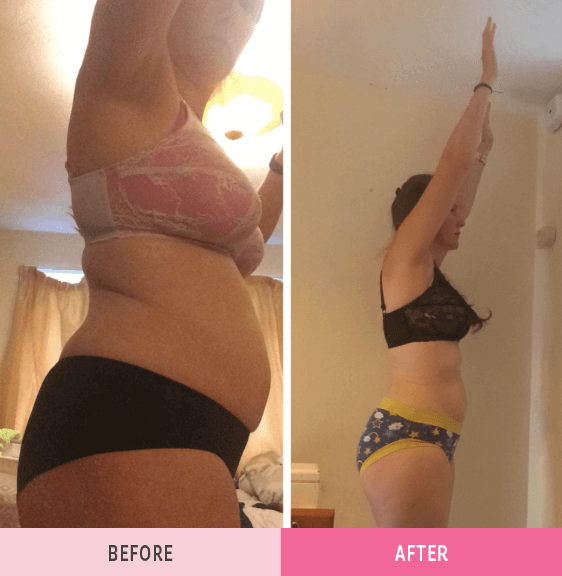 Natalie, 34, is a mum of 5 and she recently ran the Pretty Muddy Run 5k Race for Life, Cancer Research.
"I had a self-belief I've not had before thanks to Healthy Mummy!"
Natalie has lost 2.7 stone following the Healthy Mummy 28 Day Weight Loss Challenge and says she wanted to do the run because at some point or another just about everyone will be affected by cancer somehow, so she wanted to raise some money for a worthy cause.
Natalie says, "I also wanted to do it as a challenge to myself. I've done the regular 5k before, but anxiety beforehand meant that the build-up to it was hard and I didn't enjoy it. I had worked myself up and convinced myself I'd fail. Before, I completed it, but it was hard and I just felt exhausted at the end, rather than happy!
"This time I looked forward to it. I signed up for the Pretty Muddy Run as I thought it would add a little extra challenge I knew that I was fitter and healthier now and I had a self-belief I've not had before thanks to Healthy Mummy!
"When I was doing the race I found the running hard, but I kept at it, I was completing it with a friend so we kept each other going. Afterward, it felt amazing! I was so happy to have done it and proud that I'd managed to complete it. I was proud to have raised some money for Cancer Research UK too. I'm looking into my next challenge already."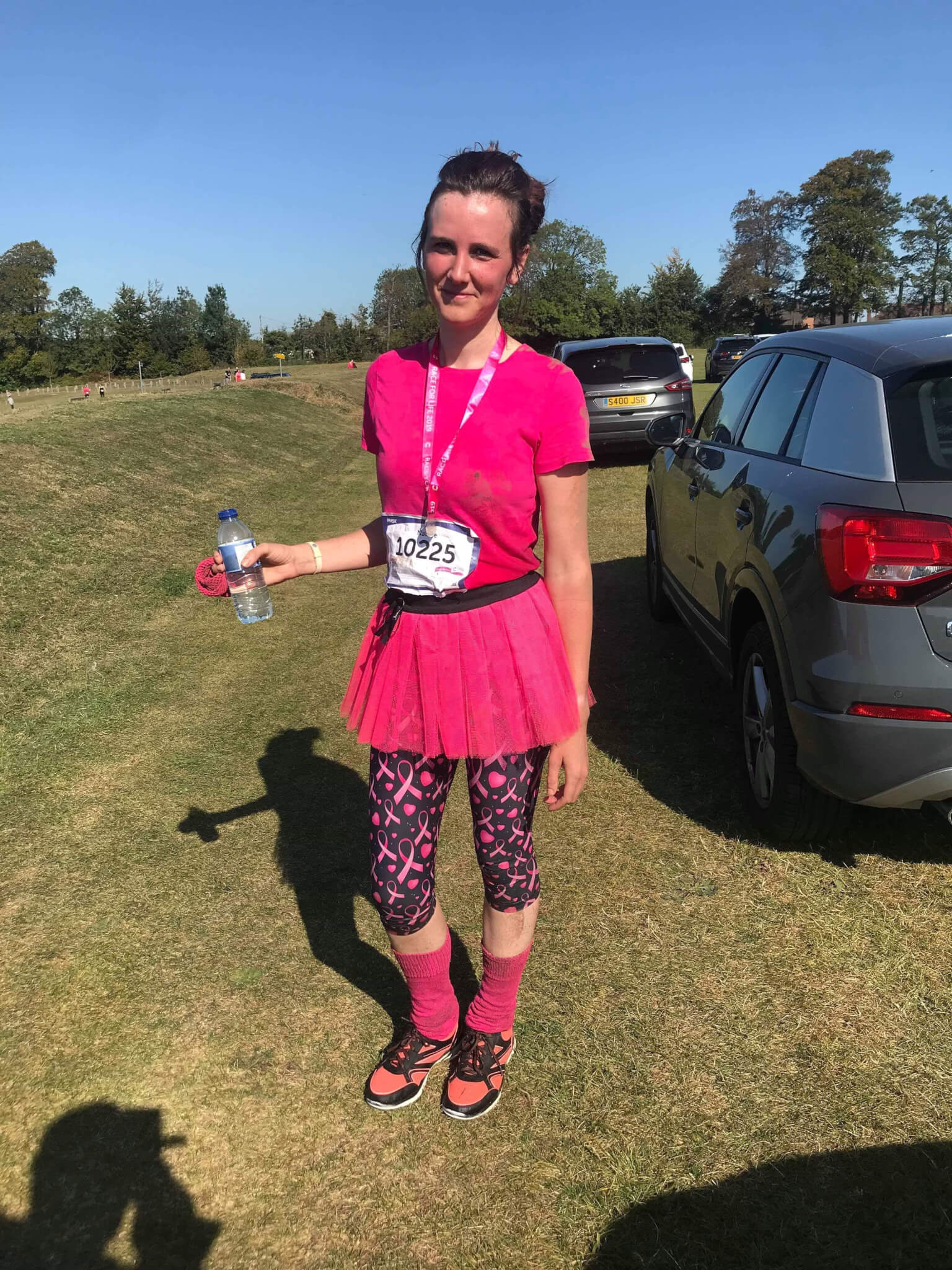 Natalie's weight loss story
Nat has been following the Healthy Mummy from April 2018. She noticed she was putting on weight after having her son Oliver and knew something had to change. Nat says following the 28 Day Weight Loss Challenge and using the Healthy Mummy Smoothies she has lost 2.7 stone.
Nat even passed her yearly check for type 2 diabetes back in January. "I have more energy and I no longer feel pain in my knees while running."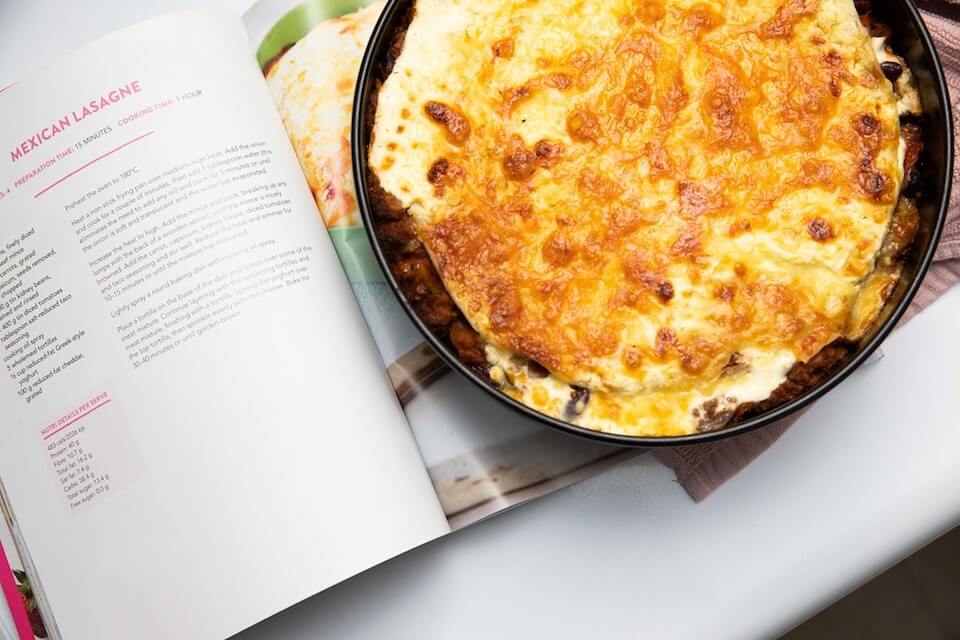 Natalie's favourite meals
Nat says she loves the Mexican lasagne.
An Example of her meal plan includes:
Nat says, "The recipes are so family-friendly and we can enjoy mealtimes together."
Natalie's tips for success
Take things slowly and build yourself up
Choose your family favourites
Eat the correct calories to suit you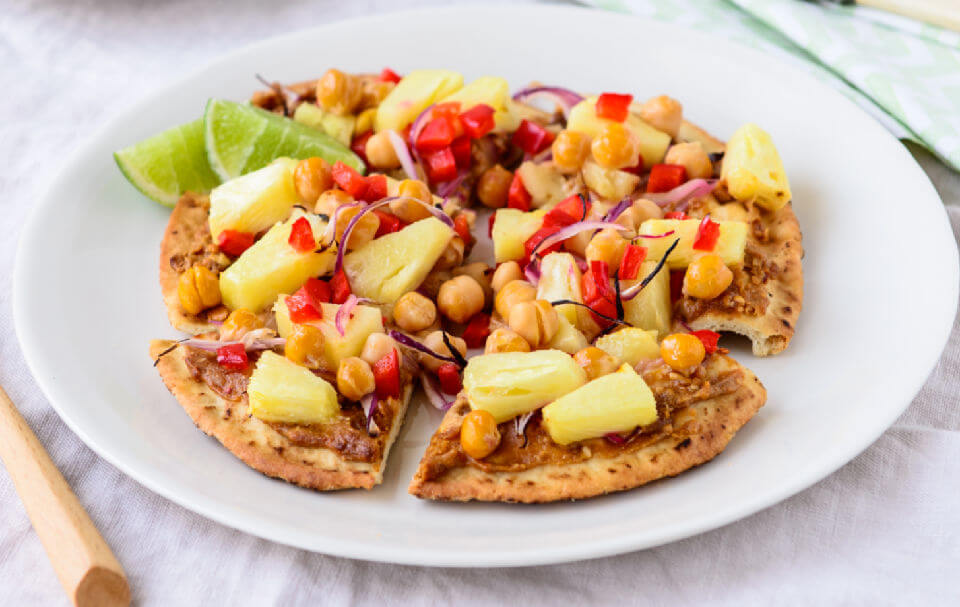 Natalie's tips for meal planning
Choose familiar meals that the kids love (Pizza and Spaghetti bolognese are some of our favourites)
Repeat meals and/or snacks throughout the week. Make a batch on Sunday and pop in the freezer to be enjoyed throughout the week
Double up on evening meals to save cooking another evening
Nat adds, "The Healthy Mummy community has helped me so much. They've offered advice and support when I'm feeling down and celebrated my achievements with me too. I've lost weight but I've also gained confidence, energy and now fuel my body properly. My family and I enjoy healthy home-cooked meals, so Healthy Mummy hasn't just affected the way I eat, it's affected my family's eating habits too."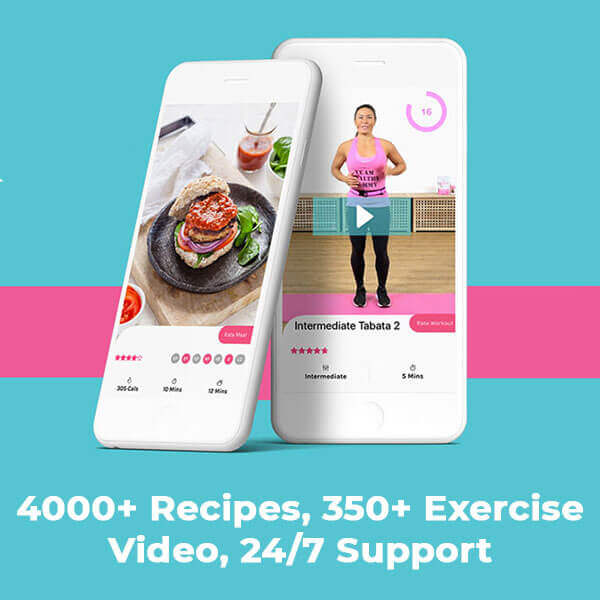 The Mums ONLY Healthy & Weight Loss Challenge
The only program made for Busy Mums
You get unrestricted access to :
● Over 350 at home workouts
● Nutritionist designed weekly meal plans
● Fitness Trainer crafted at-home workouts
● Daily Motivation from My Coach
● Personalised Shopping lists to make life easy
● Over 1,400 healthy and delicious recipes at your fingertips
PLUS you can join our amazing Healthy Mummy community for support like these mums did. Find out more here.