This delicious Mexican Tortilla Salad is just 231 calories, nutrient dense, and it takes just 30 minutes to throw together when using your Air Fryer.
Perfectly seasoned with salt, pepper, and a touch of chilli, the steak is tossed together with a Mexican styled salad and served with flour tortilla.  This super yummy recipe will always satisfy.
Want more Air Fryer recipes?  We are super excited to announce that we have NEW AIR FRYER recipes inside the Healthy Mummy App as part of the 28 Day Weight Loss Challenge. These recipes are an amazing mix of family-friendly meals,  that will help you get the most out of your Air Fryer.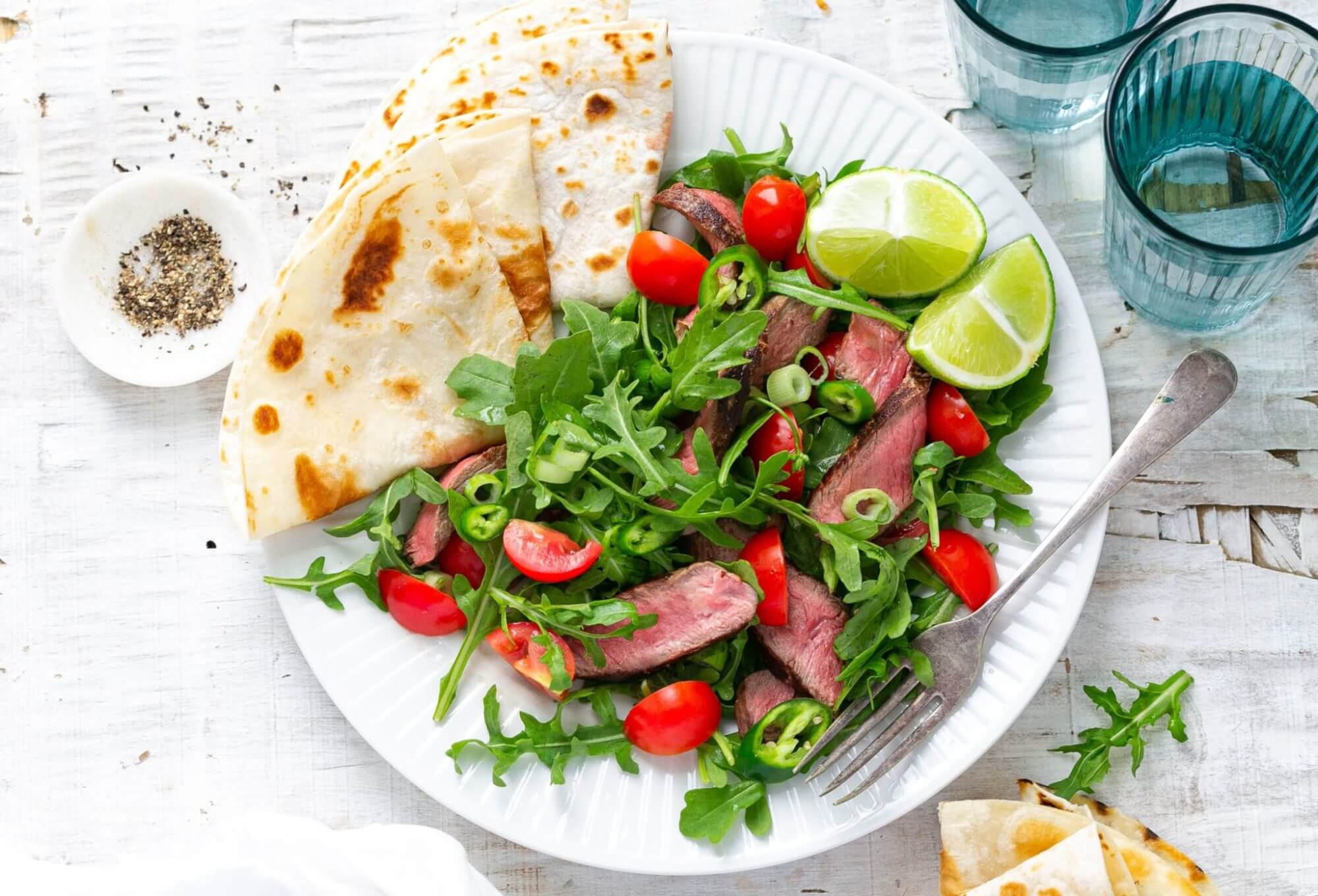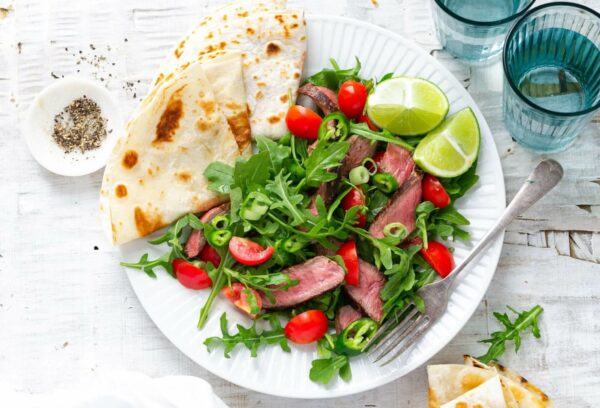 | | |
| --- | --- |
| | |
Preheat air fryer to 180c

Season steak with mexican seasoning and garlic powder.

Place steak in the air fryer basket and cook for 5 minutes.

Turn the steak and cook for a further 5 minutes.

Once cooked to your liking remove the steak from the air fryer and allow to rest for 5 minutes before slicing.

Place one flour tortilla in the air fryer at a time and cook for 2 minutes each at 180 degrees celsius.

In a large bowl, toss cherry tomatoes, spring onions, chilli, and mixed lettuce. Mix in the sliced steak and top with lime juice, salt and pepper.

Serve steak salad with tortillas on the side.