If you get bill shock at the cash register every time you go grocery shopping, this is for you.
There are stacks of ways to save money on your shopping, so we've pulled together eight ideas that you can implement ASAP.
PLUS did you know that you can search for recipes on the 28 Day Weight Loss Challenge app that have been designated as 'budget friendly'? Perfect for those of us wanting to save money.
All of these tips and ideas can be used while taking part in the 28 Day Weight Loss Challenge so that you can lose weight and save money at the same time.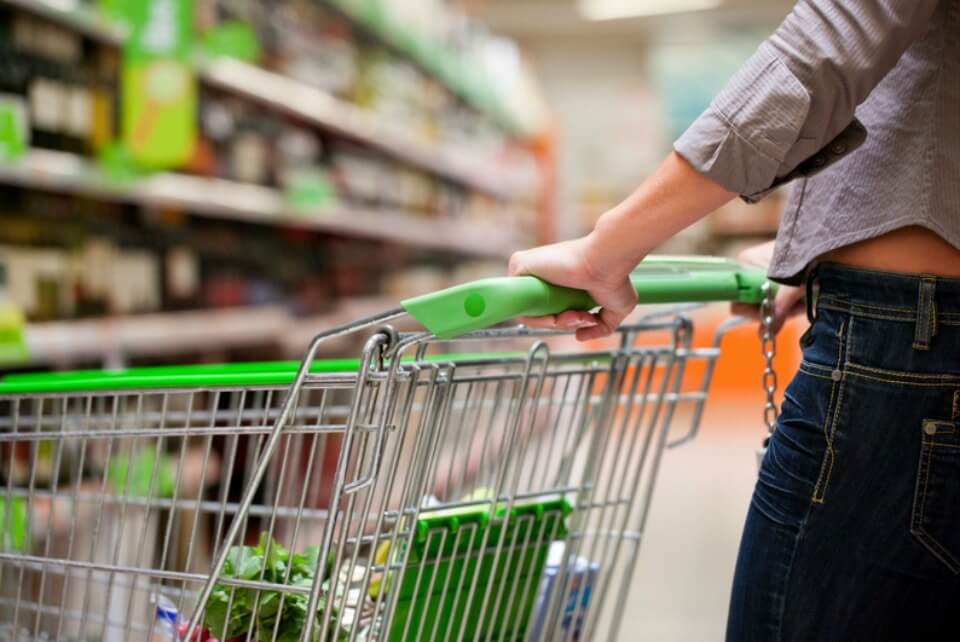 1. Make double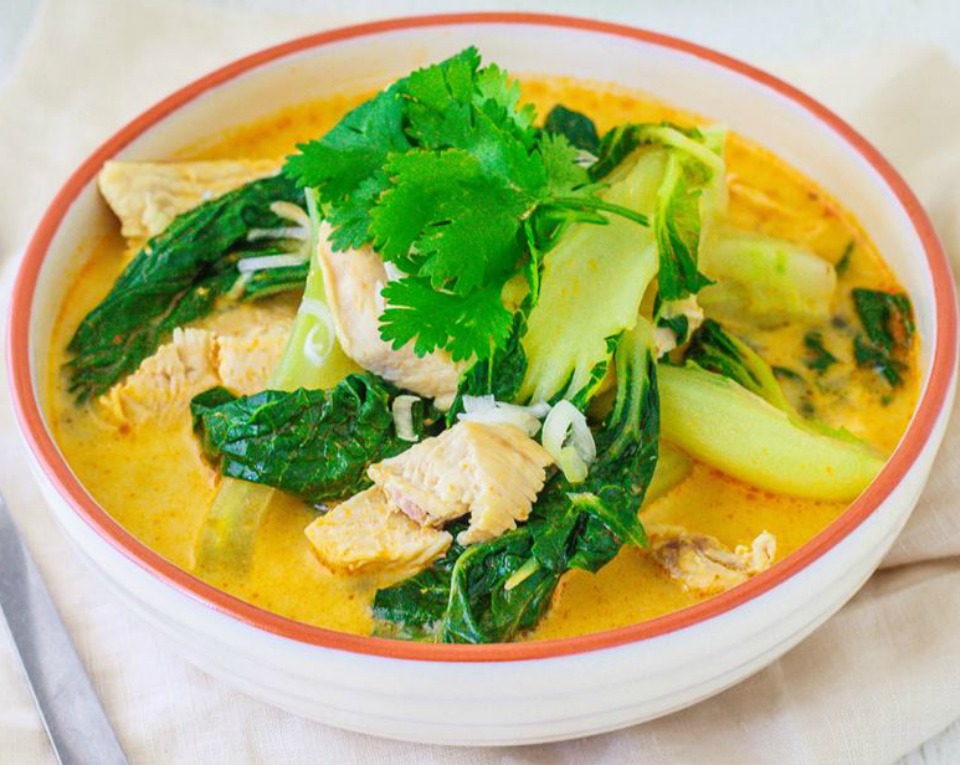 Make more than one family portion of a meal and freeze the second portion to use next week. That means next week's grocery bill won't include one night's meal so you're already ahead.
You can also cook something that gives you the chance to reuse it in a different way in the same week – for instance you might roast a chicken one night and then have the leftover chicken in a laksa or soup a day or two later.
Try making the Chicken Laksa from the 28 Day Weight Loss Challenge
2. Go vegetarian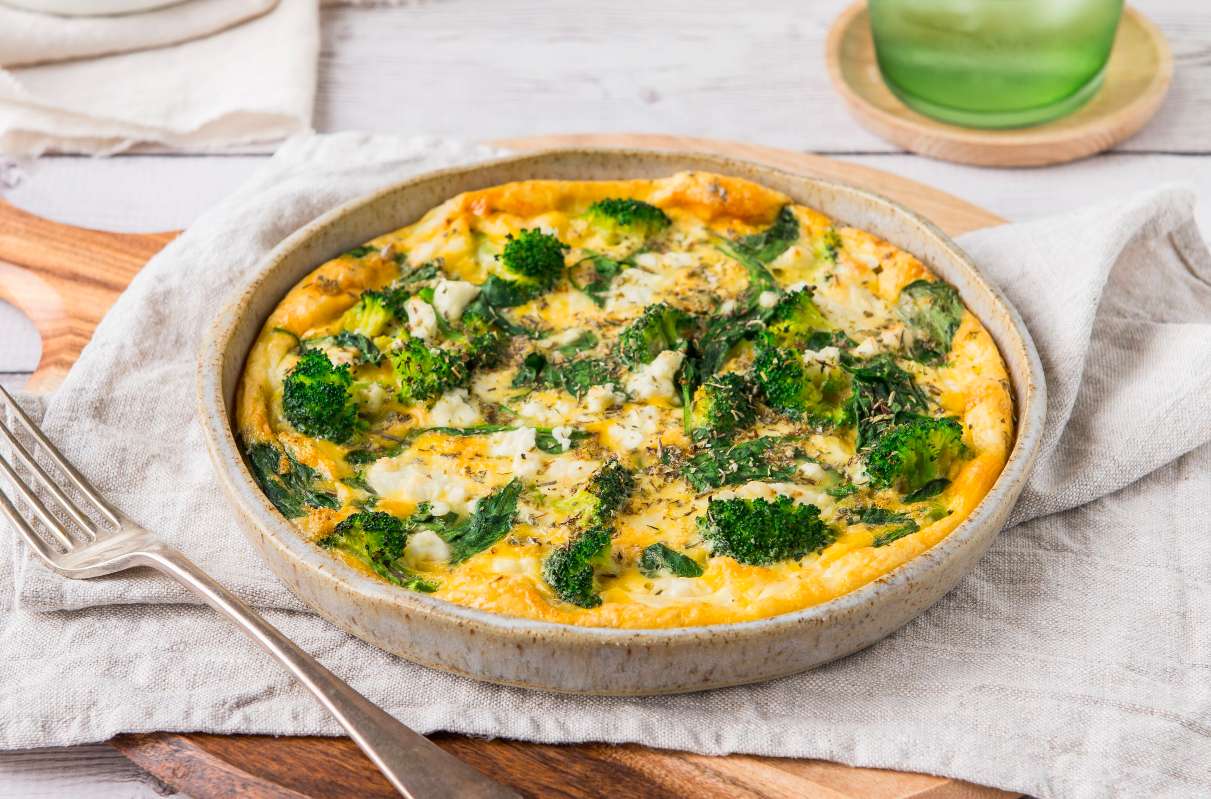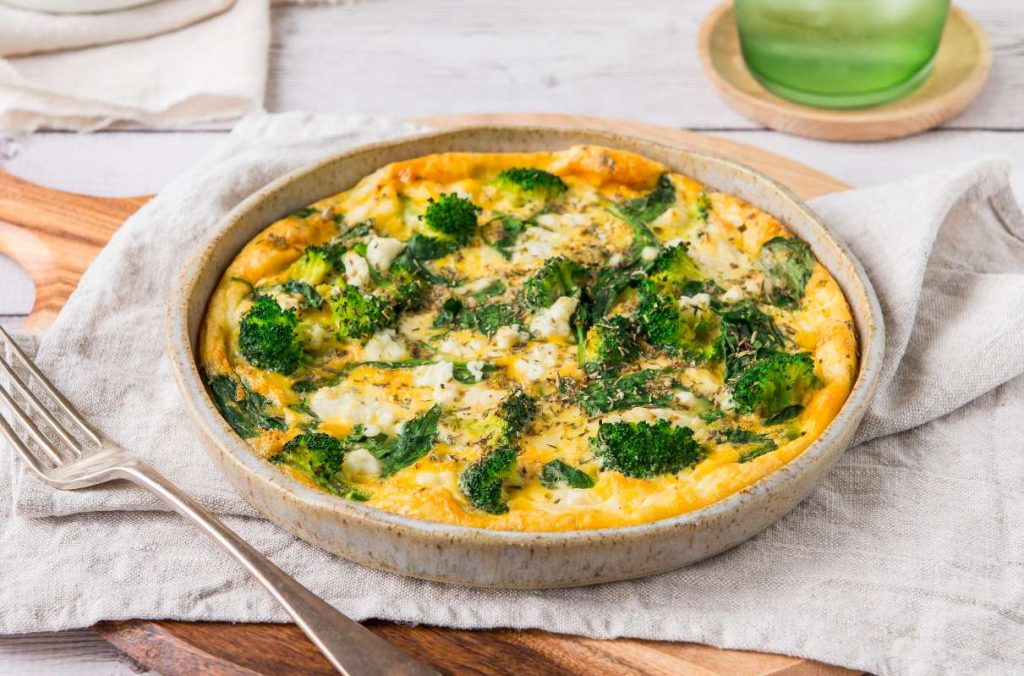 If you are a meat loving family, opting for a vegetarian meal once or twice a week is a great money saving strategy. If your family truly have an issue with it, why not make them a vegetarian option like this Spinach Broccoli and Feta Frittata and top it with a sprinkling of cooked (budget friendly) bacon for flavour.
Try this: check out the vegetarian recipe section on the 28 Day Weight Loss Challenge.
3. Choose the cheaper protein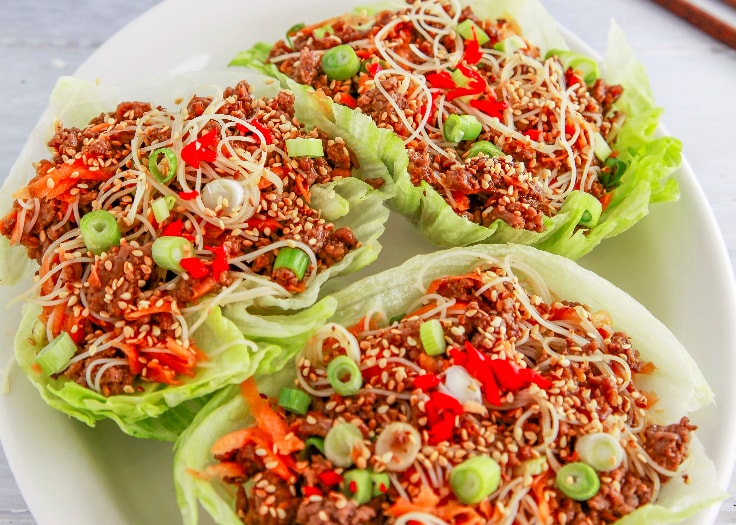 Often we get stung on our meat, so it pays to shop around online to see where meat is on sale that week. Stock up on your favourite proteins when they are on sale (there's often mince marked down for instance) which you can freeze.
You can also often substitute one protein for another in our 28 Day Weight Loss Challenge recipes. For instance this Beef San Choy Bow would be just as good with pork mince instead of beef.
4. Cook your lunch at dinnertime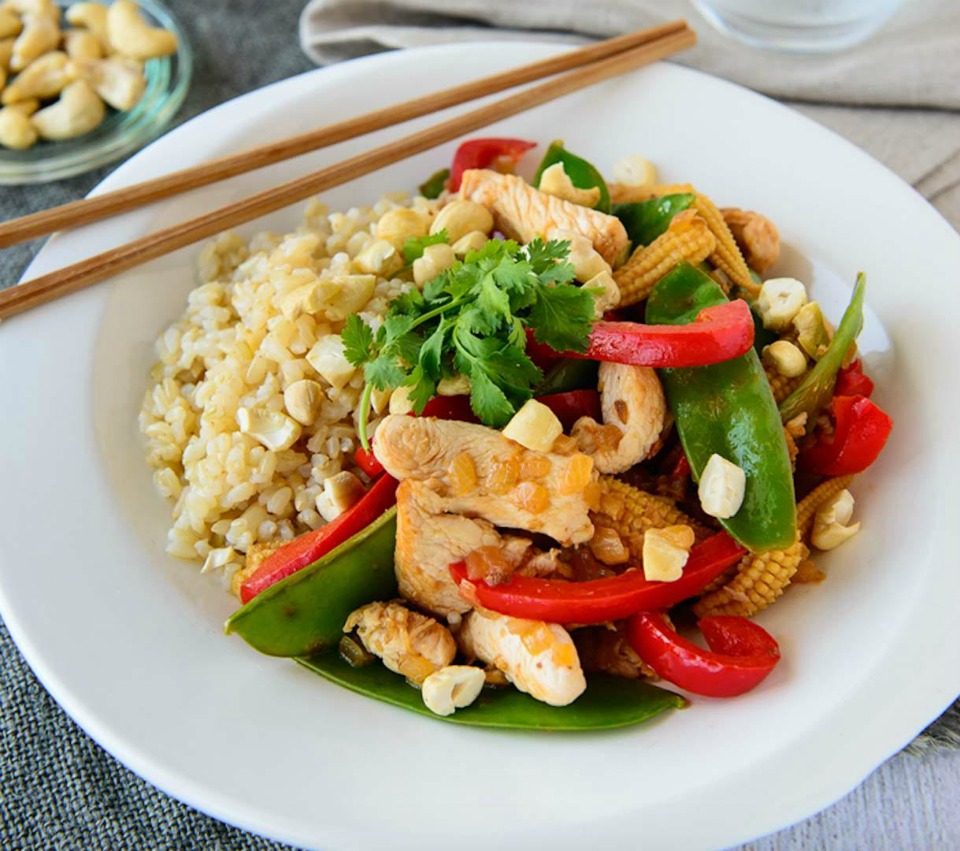 So that you don't have to spend extra time and money on your lunches for the week, get into the habit of making enough dinner so that you can have leftovers for lunch.
This might be some leftover Stovetop Lasagne that you can enjoy with a salad; some roasted meat that you could have with some rice and greens; or a stirfry that you can just heat and eat.
5. Find items from the supermarket's own brand range
Certain groceries lend themselves to buying the supermarket's own brand option. For instance tinned tomatoes, legumes, rice, spices, sour cream, wraps for your Mexican Lasagne – these are all as tasty as their branded counterparts (but often half the price).
You might find that your family has some preference for a specific brand of bread for instance, which you can factor into the budget as you're saving money elsewhere.
6. Look for the odd shaped items on special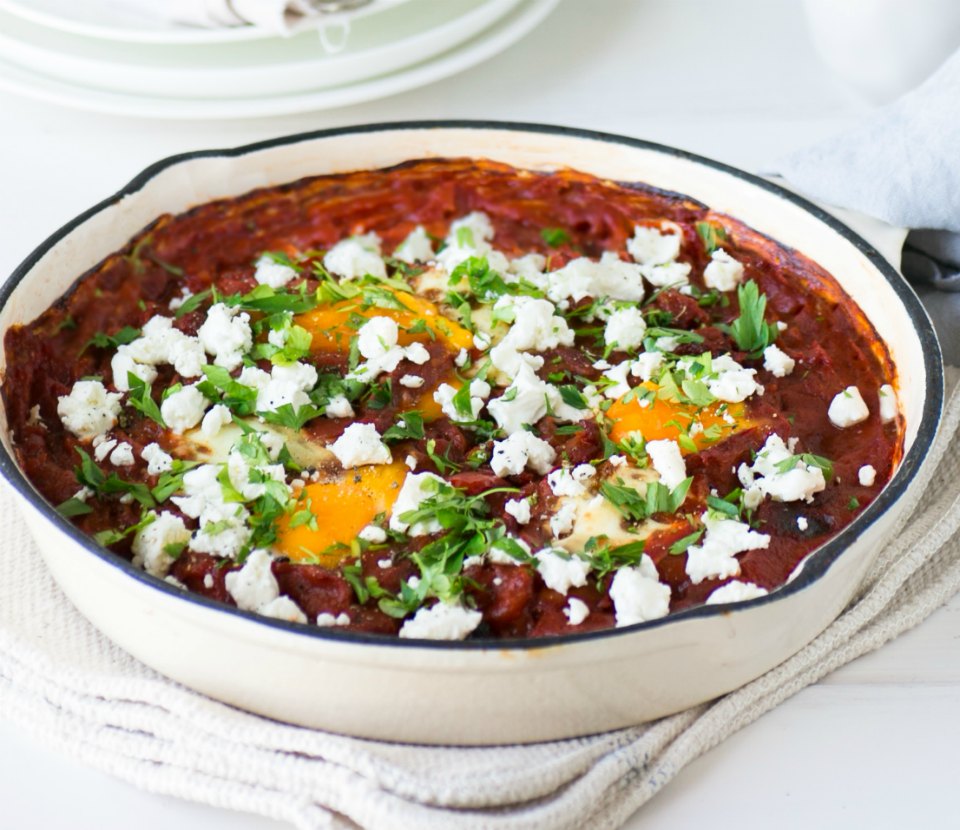 Some supermarkets have a cheaper price for fruit and veg that is a bit of a funny shape or not a perfect colour. Grab these and use them as they're just as good for you and often a load cheaper. At fruit shops they often have bags of cheaper produce for quick sale near the counter. Have a look and see if you can think of a meal that you could make with them (this is where the 28 Day Weight Loss Challenge app comes in, as you can search by ingredient).
So even if your red peppers look a bit wonky, you can still make this budget friendly Shakshuka (get the recipe from the 28 Day Weight Loss Challenge hub) for dinner.
7. Find alternative ingredients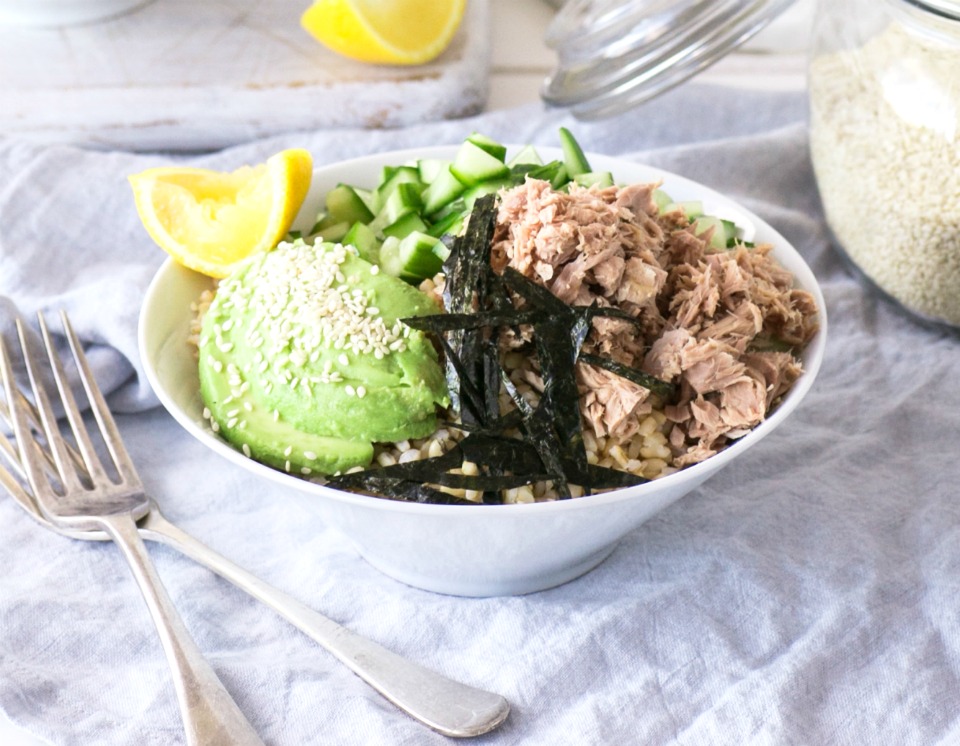 As part of the 28 Day Weight Loss Challenge we often suggest that you adapt recipes to suit your family's tastes, but it can also work when a specific ingredient is more expensive than usual.
So if avocadoes are too expensive to use in the Rice Avocado and Tuna Sushi Bowl from the 28 Day Weight Loss Challenge, try a dollop of sour cream instead.
If prawns are out of your budget for the Prawn Marinara Pasta from the 28 Day Weight Loss Challenge, choose some tinned tuna to add instead.
8. Make from scratch if you can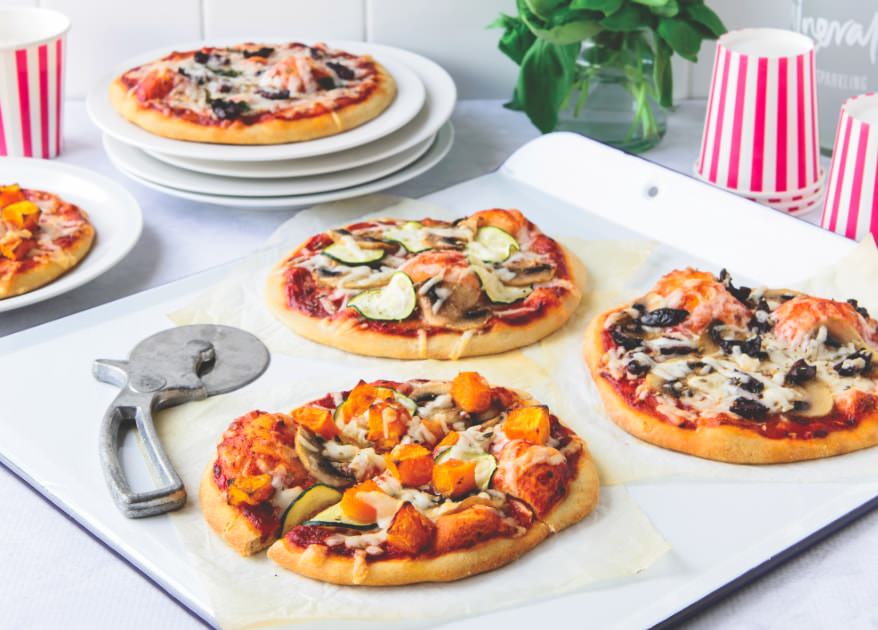 Instead of buying things like chicken stock, pre-chopped vegetables, store bought pizzas, ready made soups – get into the habit of doing it yourself. Every time you finish a roast chicken, pop the bones in the freezer to use for a healthy chicken stock (which can become the base for a delicious soup or risotto from the 28 Day Weight Loss Challenge later).
If you're going to the trouble of making your own 2 ingredient pizza dough, make more than you need so that you can store some bases in the freezer to use another time.
Are you ready to kick-start your weight loss?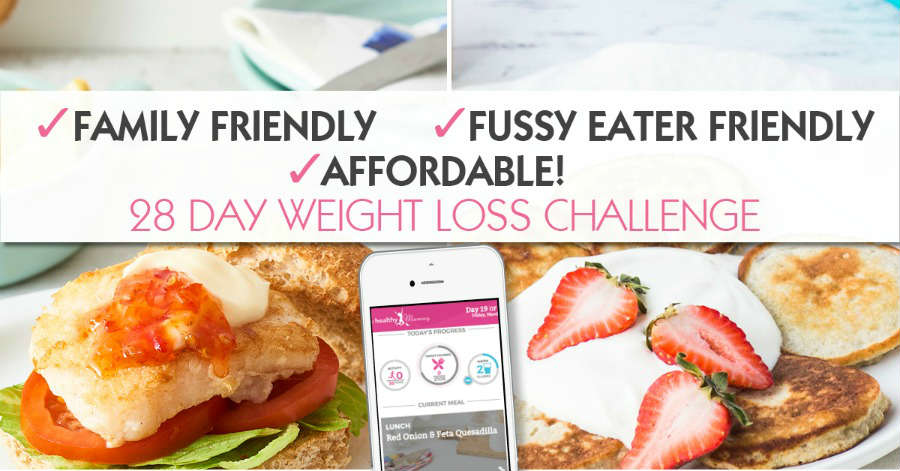 Want to shift your baby weight but feel like you have NO TIME in your day to exercise and eat healthily? That's where the Healthy Mummy's 28 Day Weight Loss Challenge can help.

Our Challenge entails: 
28 days of at home exercise routines (no gym needed) – with video instruction
Customisable and breastfeeding friendly meal plans
Time-efficient exercises for busy mums – under 30 mins
Challenge combines Pilates exercises with interval and circuit training (HIIT)
Suitable for basic to advanced fitness levels.
Home to thousands of EASY-TO-MAKE recipes.
To find out more about joining the 28 Day Weight Loss Challenge for £1 click here.
PLUS – connect with THOUSANDS of other mums on the 28 Day Weight Loss Challenge by joining our free support community here.